CONVERSATIONS
RAMMΣLLZΣΣ: Racing for Thunder at Red Bull Arts New York
Close
1
2
3
4
5
6
7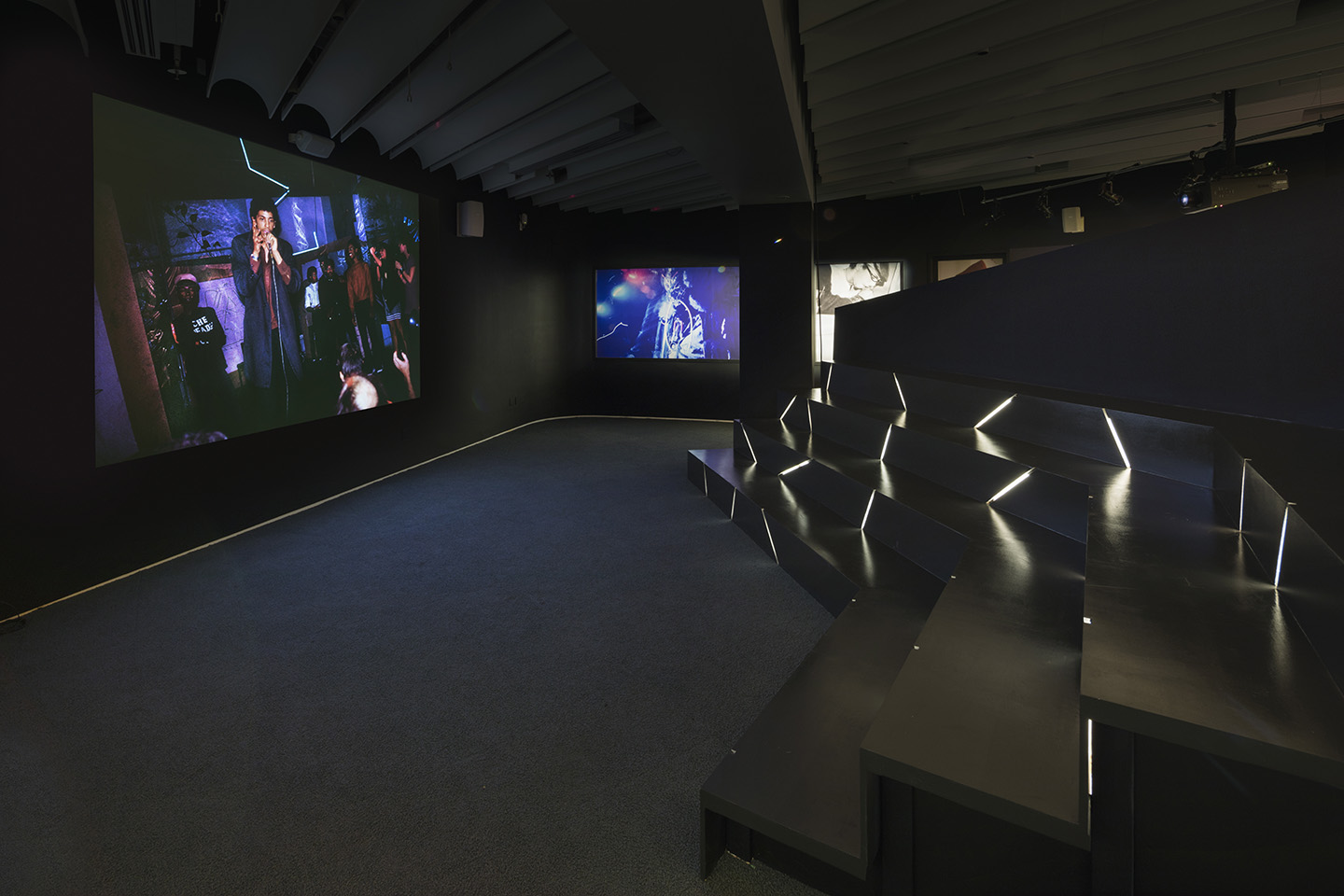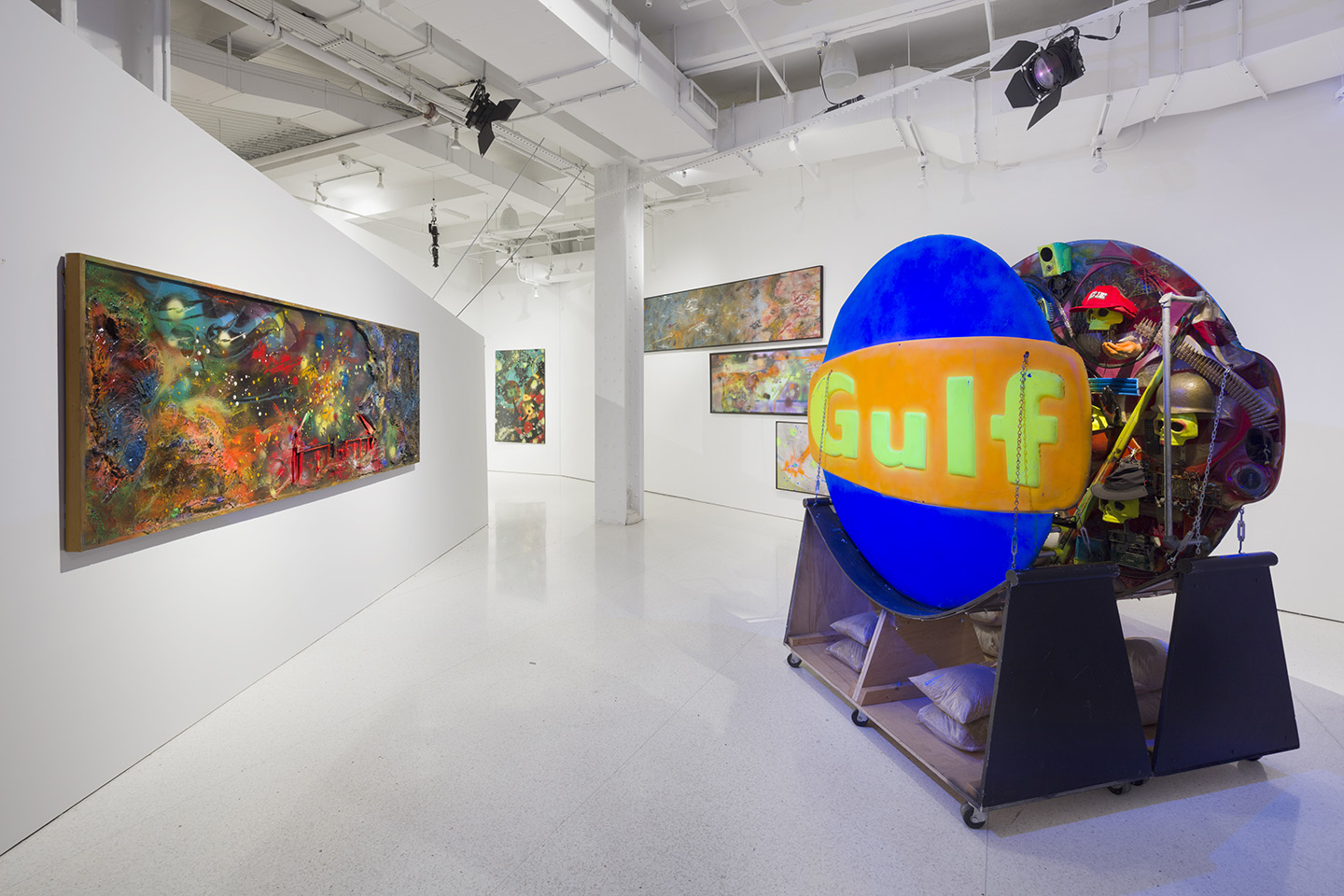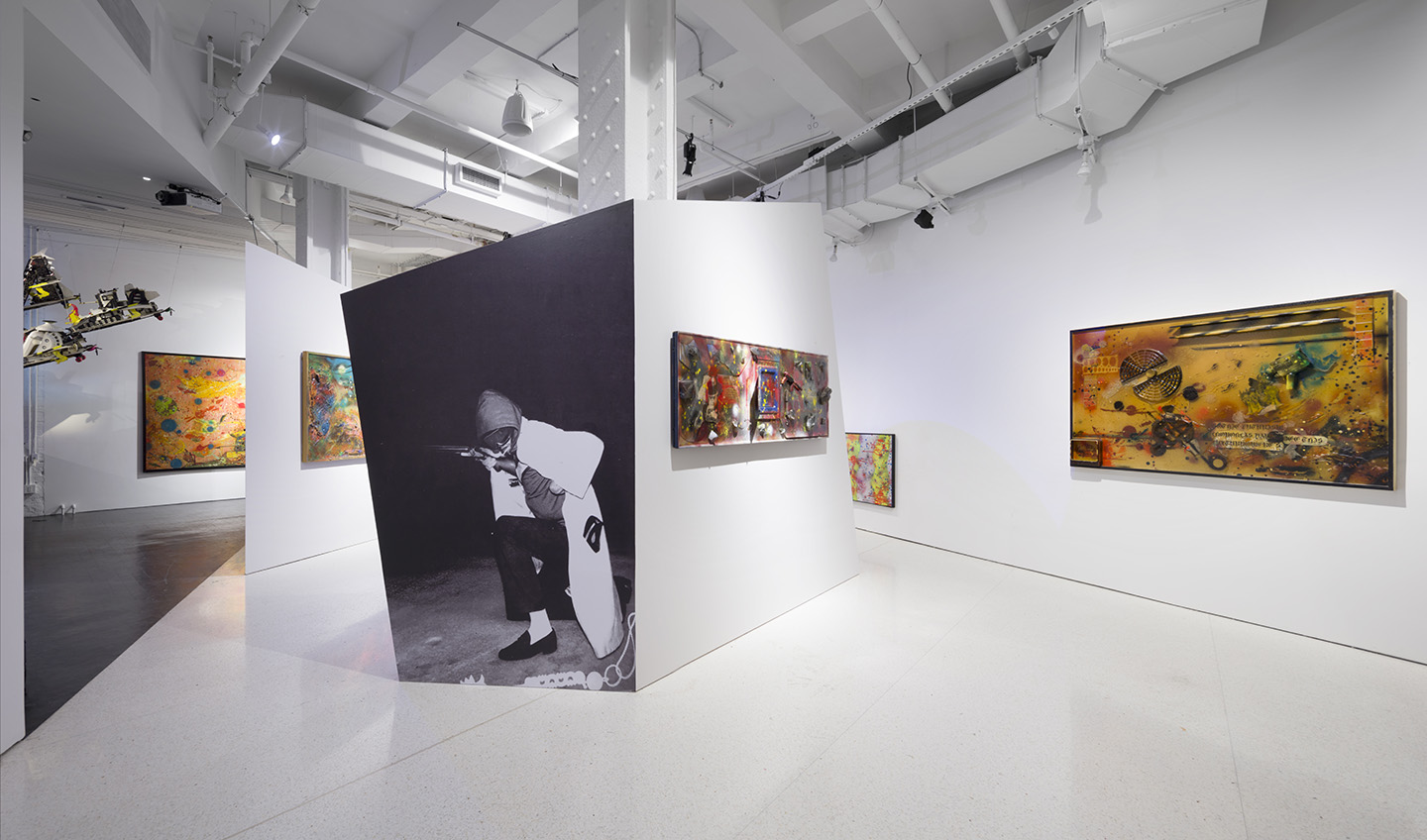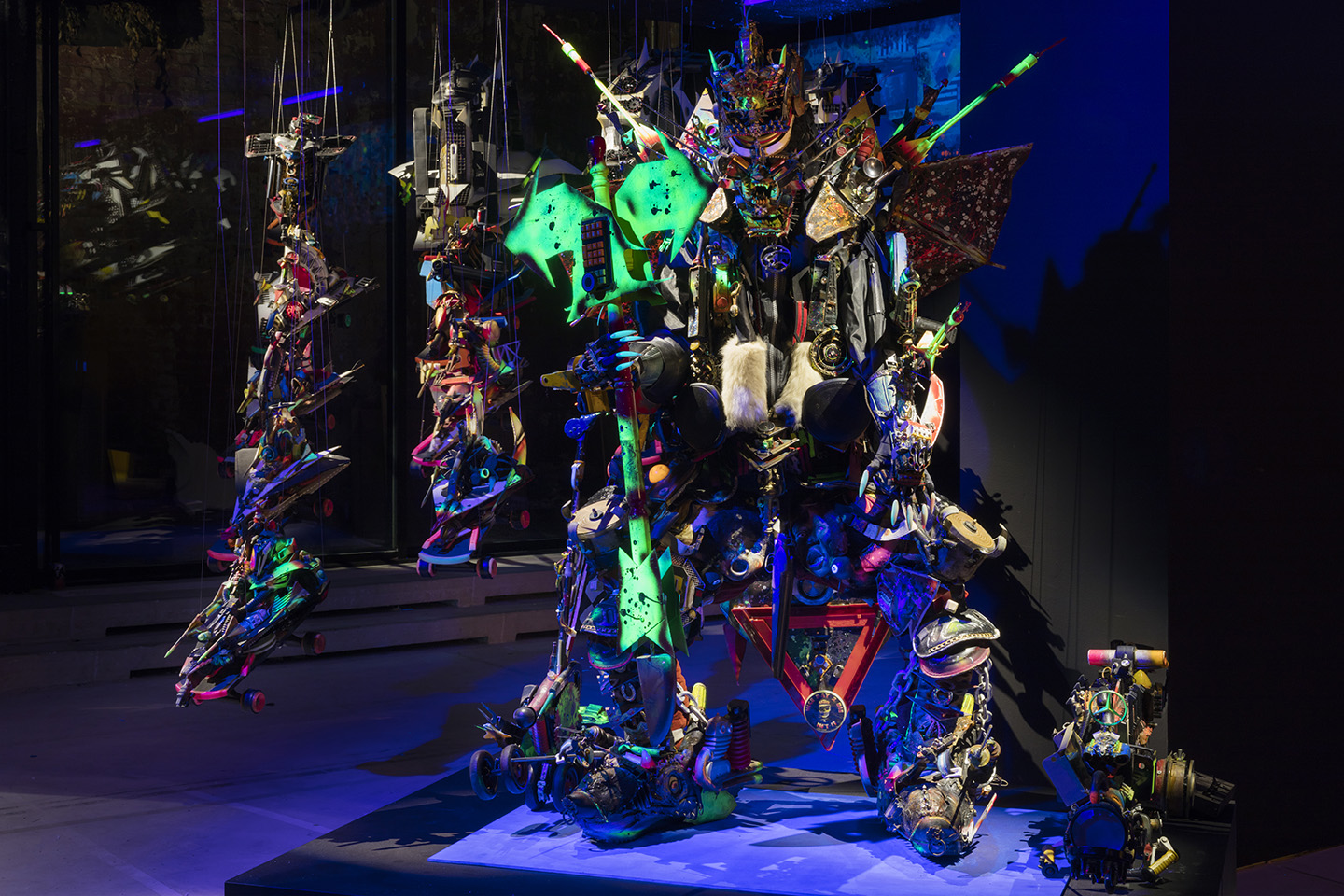 From graffiti to hip-hop, from visual art to imaginative theoretical speculations, it is difficult to capture the world of Rammellzee and its powerful and underground influence on New York culture (first), and then on culture internationally, since the 1970s. The exhibition RAMMΣLLZΣΣ: Racing for Thunder is the most important retrospective to date on the work and thinking of this American artist. Here we talk about it with Red Bull Arts New York chief curator Max Wolf.
Mousse: What was your practical approach to the show, in terms of working archivally and sourcing information?
Max Wolf: I began about nine months ago by putting together a curatorial team—Candice Strongwater, Jeff Mao, Christian Omodeo and Carlo McCormick. We cast a wide but discreet net for information, artworks, and documentation. We tried to get the general word out about our intentions for the survey. In terms of the artworks, there were two main sources: the estate of the artist and several collections, both public and private. The collections, located primarily in Europe, are where much of the artist's rare, formal output from the 1980s has remained. Over the course of a couple of months we were able to track down quite a bit of work. At the same time, we were working with the estate in an effort to present the artist's most iconic body of work, which he completed in the last two decades of his life.
When we began the project, the estate had just been executed after years of legal tumult, so all of the artwork, ephemera, and documentation had been stuck in storage for years—dirty, disassembled, and disorganized. There was no official archive, no organized documentation, and no definitive bibliography, checklist, or CV for us to reference, so we had to start from the beginning and go about creating a timeline from scratch. We pored through boxes of documents, notebooks, and ephemera, and digitized loads of rare documentation that would end up providing a wealth of information about Ramm. We created our own archival system and facilitated the cleaning and conservation of a number of pieces. We were so thrilled to be able to show this work that nothing was going to slow us down.
Because the legacy of Rammellzee is so ensconced in myth and legend, it was important that we dug deep and got the research right, though we didn't want to expose or dismantle the framework of the mythology itself. That constant balance and negotiation permeated our efforts on the project. It led us to conduct nearly fifty interviews in our radio studio with Rammellzee's closest contemporaries, friends, and family—folks like Jim Jarmusch, Lee Quiñones, Eszter Balint, and Shockdell—who were able to share their versions of the story, resulting in a shared oral history of the man and this vibrant time in the city. Portions of the audio interviews are featured throughout the exhibition and will be published in the forthcoming catalogue for the show.
M: Rammellzee developed a rather intricate philosophical system. Would you kindly introduce our readers to the basics of Gothic Futurism and Ikonoklast Panzerism?
MW: The "Gothic" refers, as Rammellzee states, to the dark continent of the subways. The element of aeronautic movement and mechanism is where the "Futurism" plays into his cosmology. Gothic Futurism is the ever-evolving ideology that he first introduced in 1979, by way of a series of discursive, complex manifestos that outline his belief that language, over thousands of years, has been co-opted by the powers that be to manipulate and control our "diseased society." By employing his tactical mechanics of Ikonoklast Panzerism, an evolution of wild-style graffiti, individual letters can be liberated, armed like tanks, and deployed like a virus through the circulatory system of the subways, attacking the institutions of control and enacting a total reformation of the written and spoken word.
Rammellzee believed that he inherited a cosmic responsibility from the monastic scribes of the dark ages, who, in a time of mass illiteracy, employed calligraphy and gothic type in illuminated manuscripts, ornamenting the letter to near encryption. Within this epistemology, it was his duty to take that torch from the monks into the dark tunnels of the subway system and arm the letters, in an effort to emancipate them once and for all from the tyranny of power. Not complicated at all! In essence he was a symbol destroyer, existing in a fraught continuum where the record perpetually necessitated level setting.
M: Rammellzee is often cited as part of the lineage of Afrofuturism, even if he rejected the term himself. Why, in your opinion, did he want to distance himself from it?
MW: I cannot speak to his reasons for dismissing that reference in particular, but he seemed to bristle at most classifications flung in his direction. He never came off like the kind of guy who could neatly position himself within any other existing philosophical framework, aesthetic school, or ideology. At core he was a relentless creative anomaly, intoxicated by his own grand narrative. I can see why some may call him an Afrofuturist, but, in my opinion the label feels a bit reductive. Just as it would minimize his intentions, and the breadth of his output, to label him a graffiti writer or rapper or performance artist or theoretician. He was all of these things and his influences were manifold, spanning cultures, ethnicities, and time.
Of course he was proudly of African American decent, and was informed tremendously by his experience growing up in the urban decay of New York in the 1970s and 1980s. His history with the Five Percent Nation and his contributions to early rap and graffiti are all a testament to this. But he was also half Italian, and was not from the Bronx but the Far Rockaways, the remote seaside community on the outskirts of the city. So he began life on the margins, neither fully black nor white, which is perhaps why he so comfortably morphed identities and disciplines throughout his life. While being African American certainly played a role, I don't think he was committed solely to investigating the black experience in his work.
M: Why do you think a Rammellzee exhibition is relevant today? And specifically, what's its significance in the context of the evolution of the cultural genres of he was a founding practitioner—hip-hop culture in particular?
MW: This exhibition aims, for the first time, to unite and connect Rammellzee's divergent body of work, allowing the man and the myth to coexist alongside each other. In terms of rap, looking back, his wholly unique vocal styles and innate freestyling skills shed a lot of the preciousness of lyricism in rap. In doing so, he inadvertently paved the way for esoteric, weirdo rappers like the Beastie Boys, Kool Keith, Busta Rhymes, Lil B, Camu Tao, and Young Thug, who all in one way or another helped bifurcate the tradition of tough-guy boom-bap hip-hop and open up the genre entirely.
While we celebrate his contributions to early hip-hop and graffiti in the exhibition, we hope that by presenting a snapshot of his entire oeuvre, we are also helping cement his influence and impact within the canon of art history. He hasn't gotten a fair shake in the contemporary art world just yet. As the barrage of fake news, misinformation, and propaganda becomes more and more pronounced in our lives, Rammellzee's message about language, in all its doomsday-prepper paranoia, feels increasingly prescient. As an underprivileged, untrained artist in a pre-digital America, he conceived and mediated his very own mythology. The diverse, rich materiality of his assemblages, sculptures, and paintings, his progressive take on performance art and identity, and the underlying theories that bind his vast body of work together should find an audience in today's crop of socially and politically charged interdisciplinary artists.