EXHIBITIONS
Raphael Hefti "Sensory spaces 11" at Museum Boijmans van Beuningen, Rotterdam
Close
1
2
3
4
5
6
7
8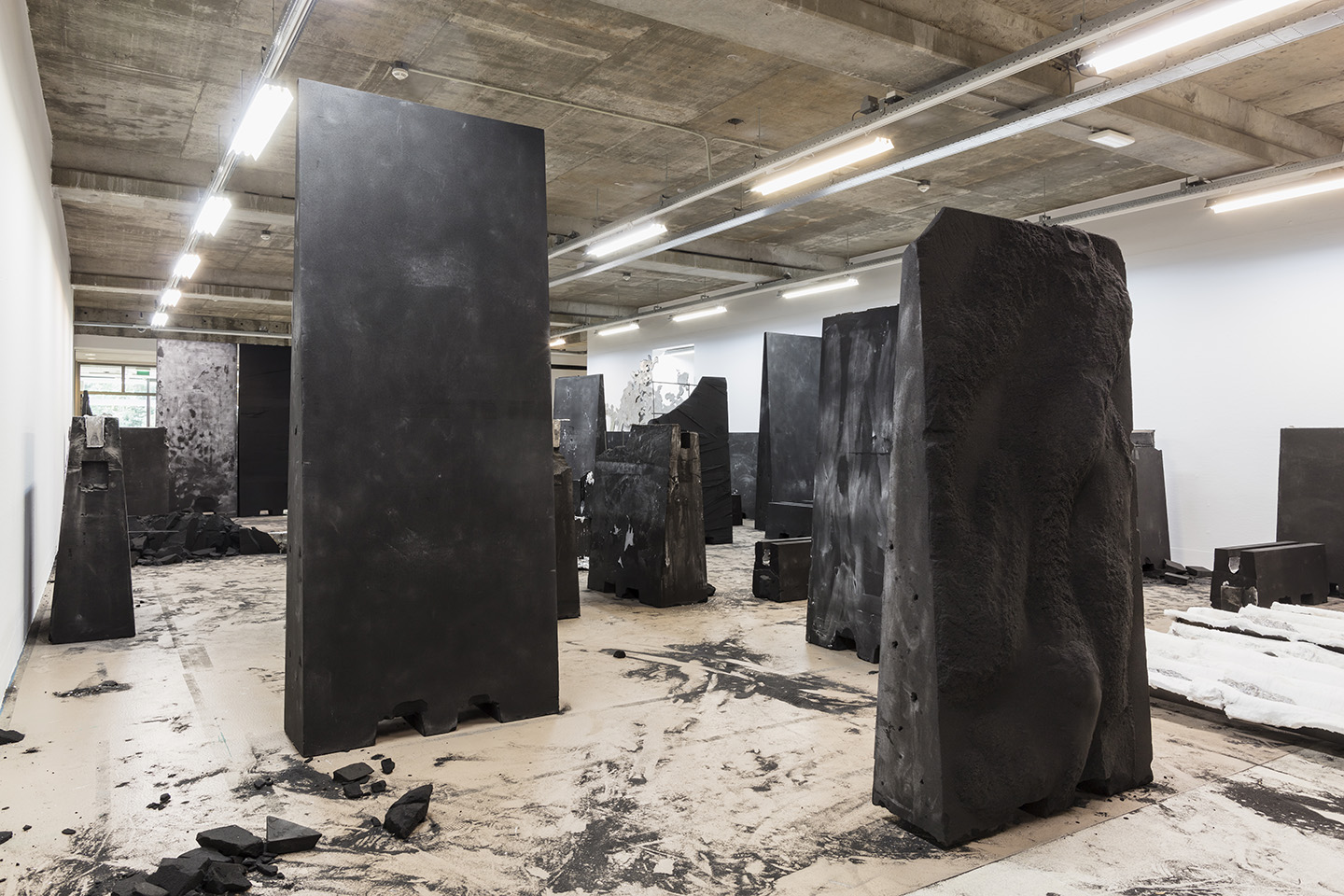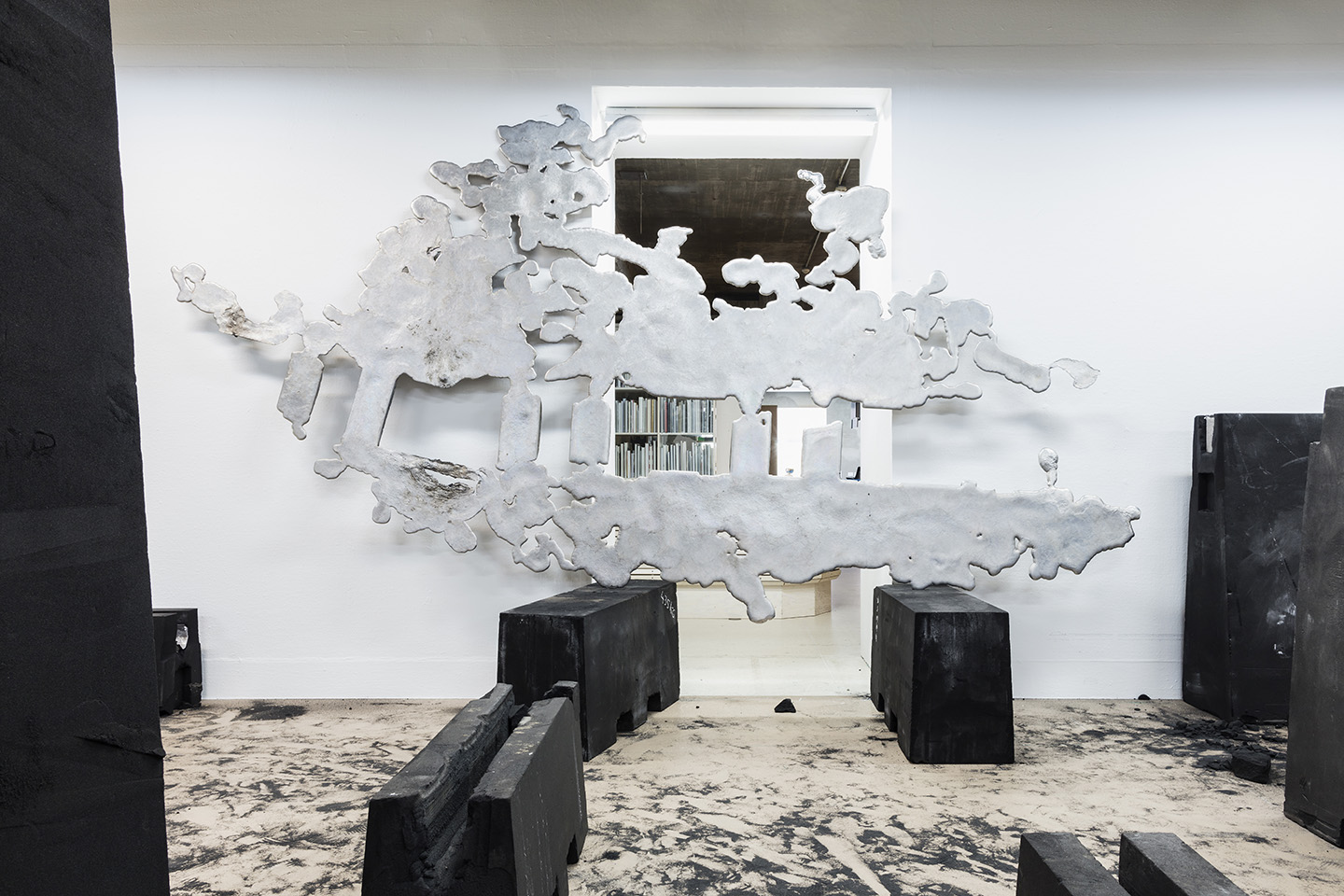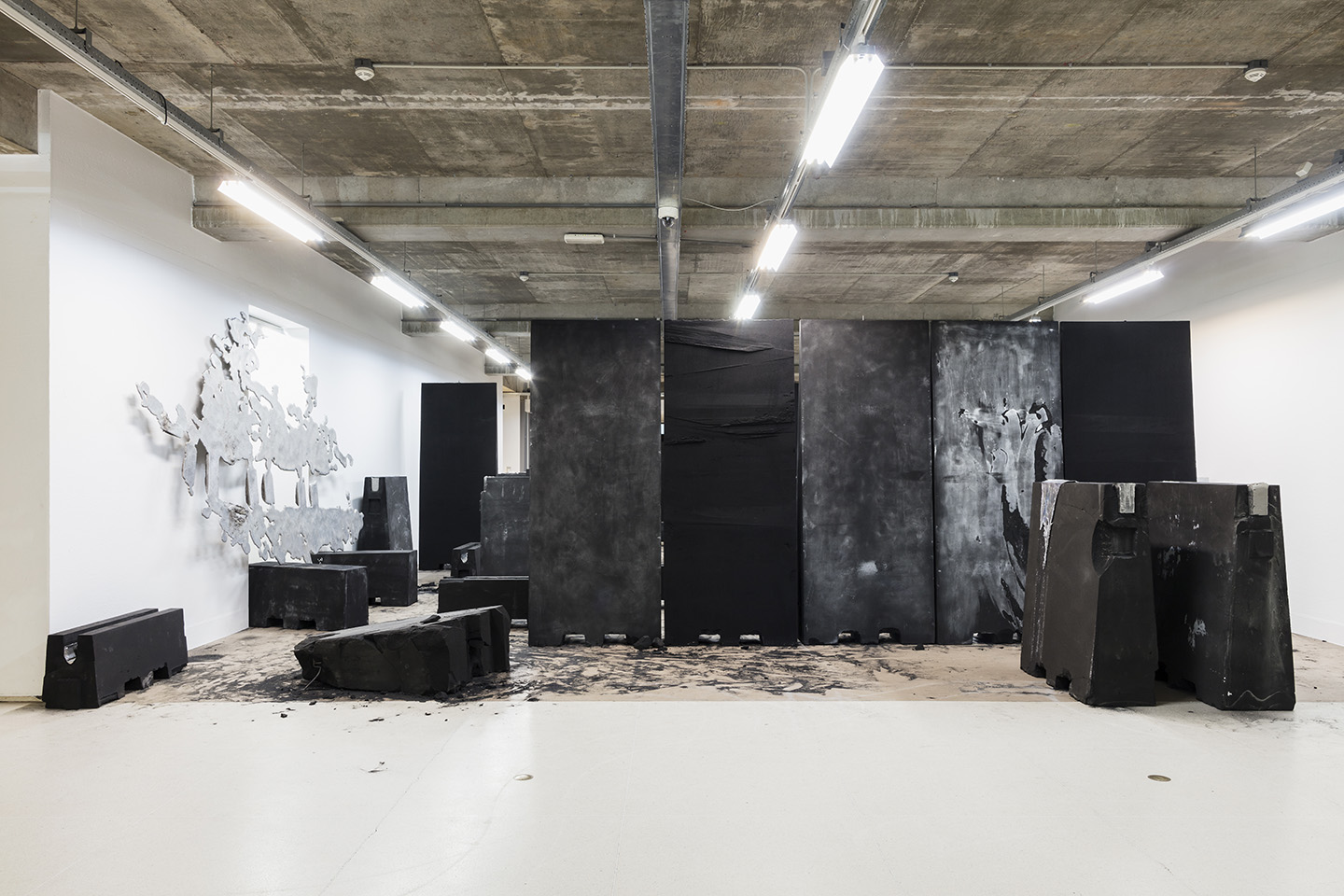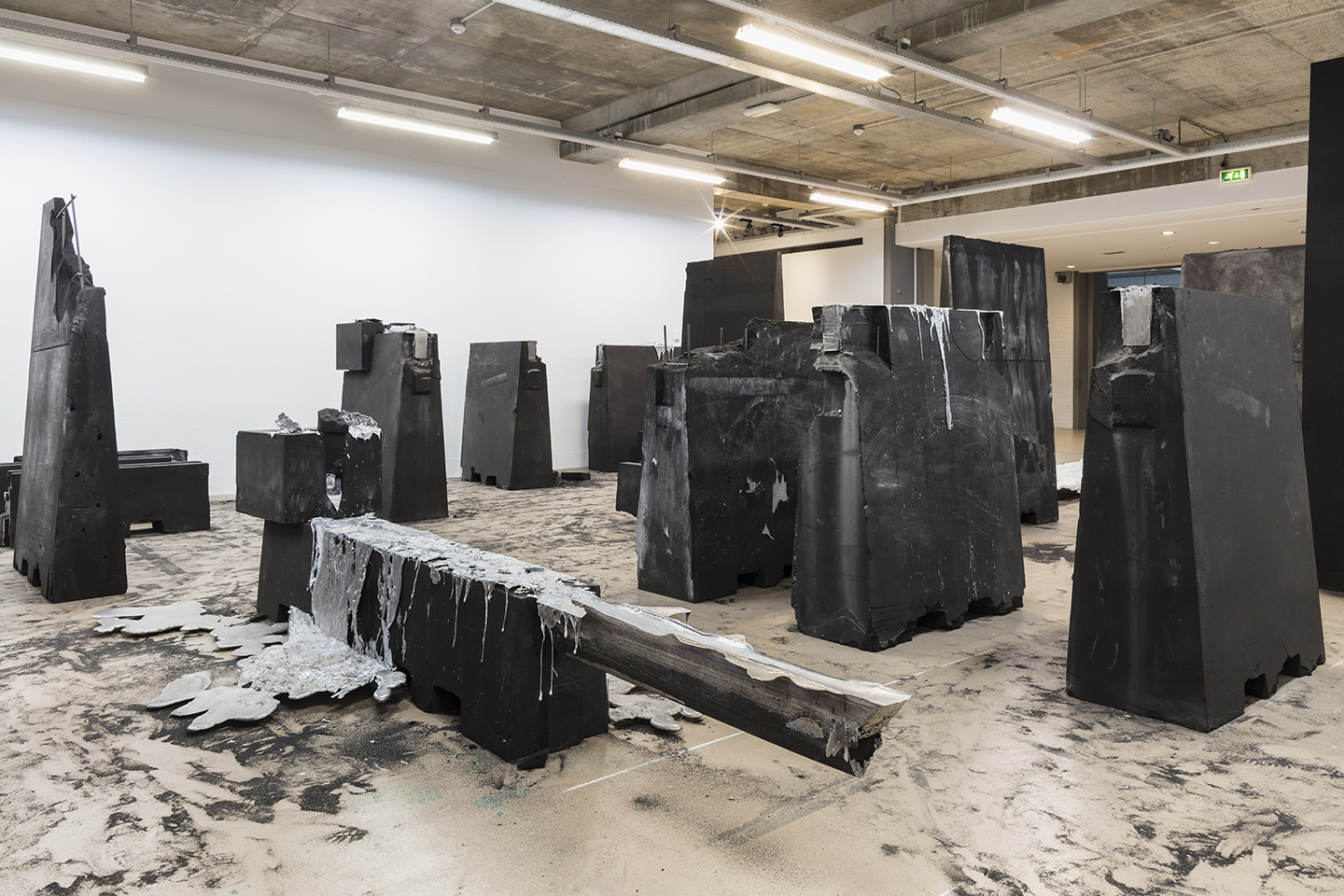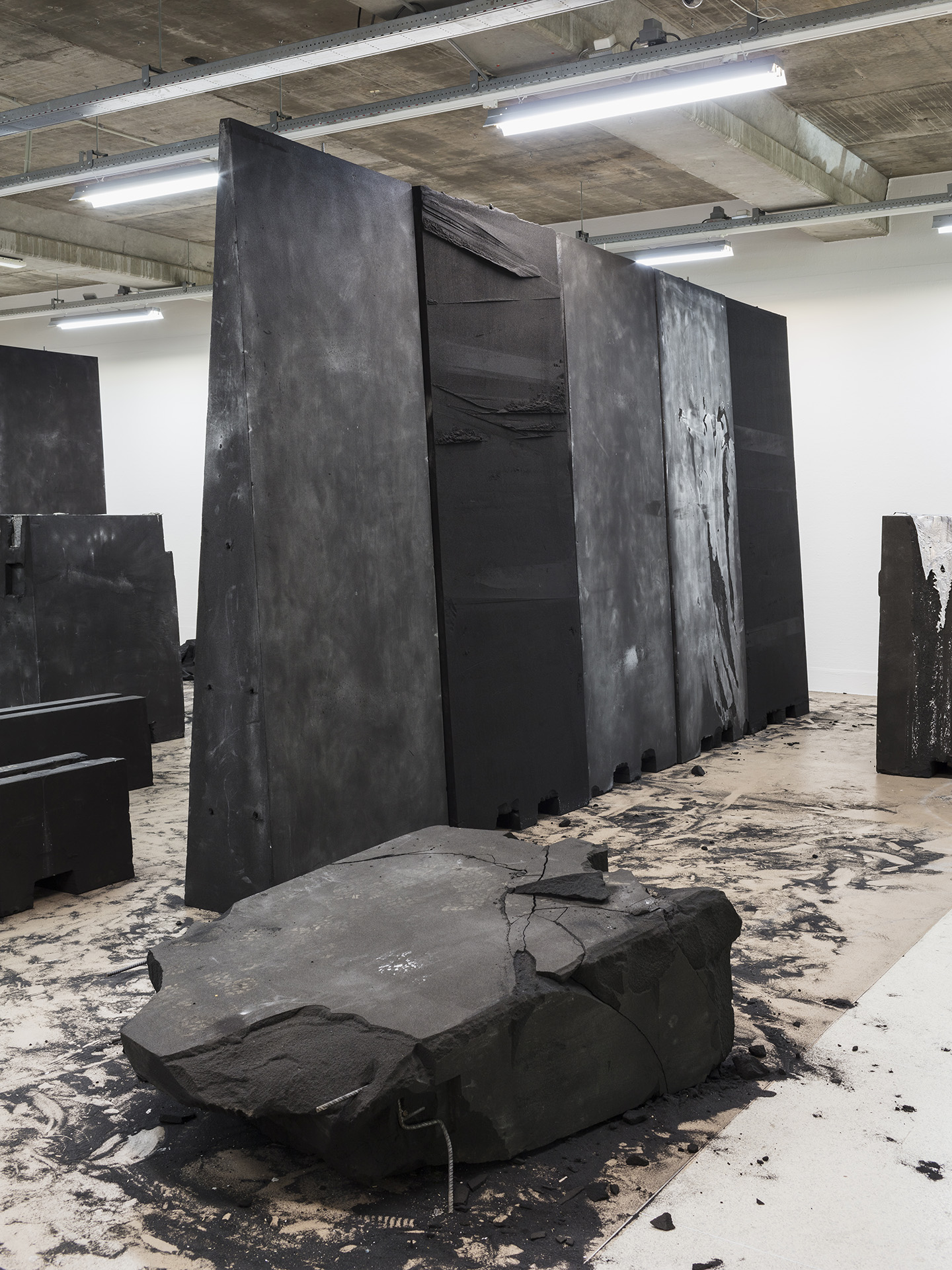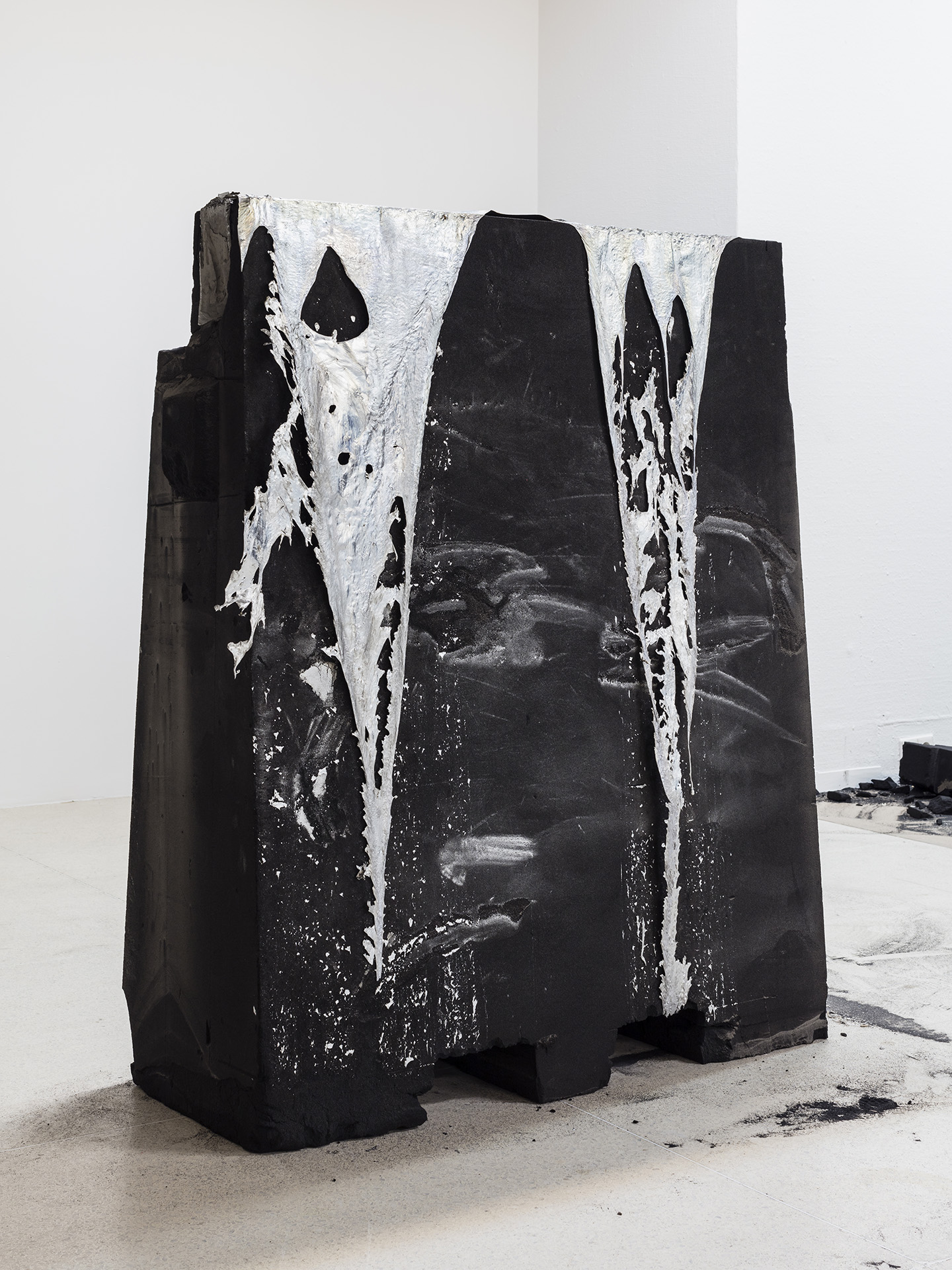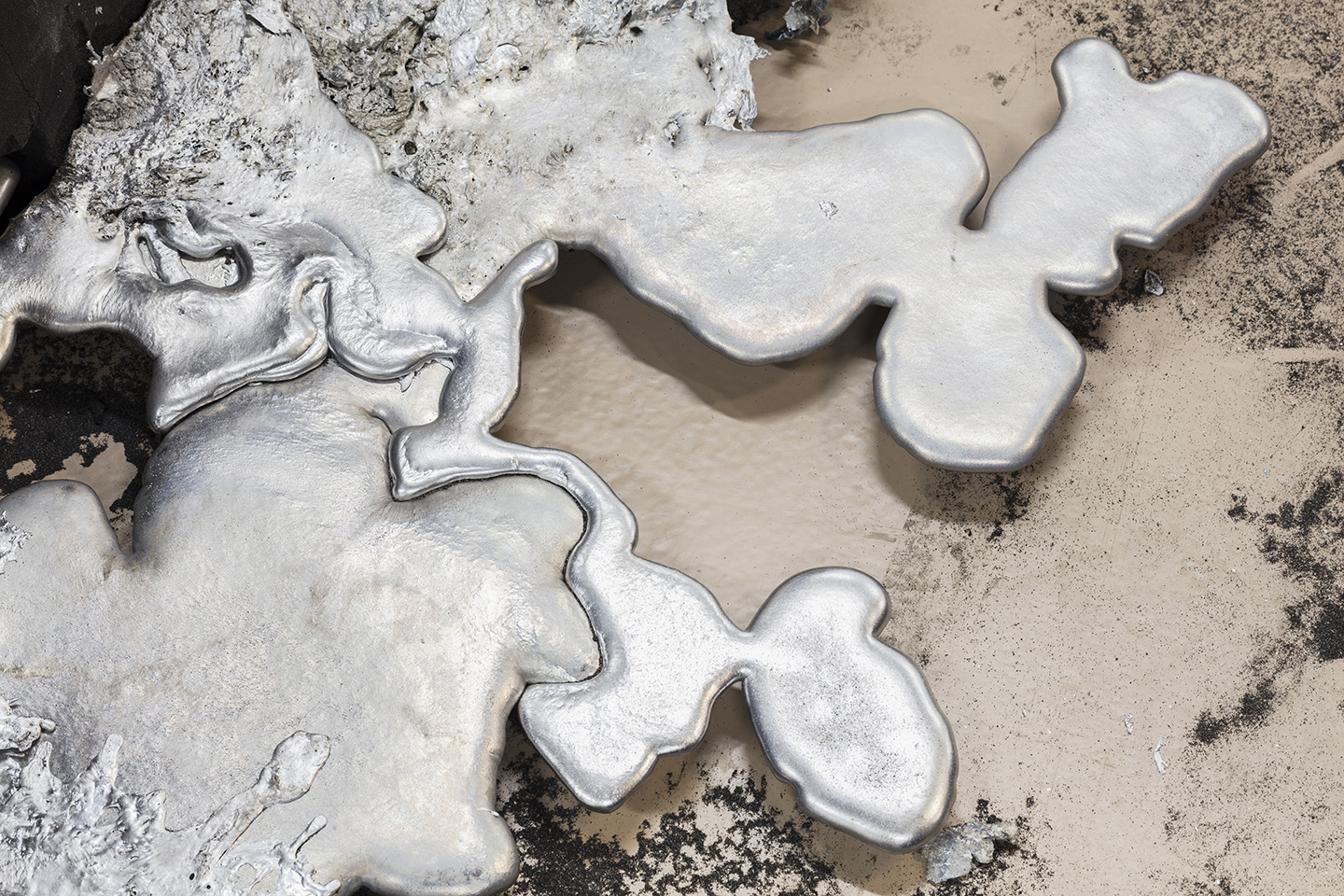 Raphael Hefti (Biel-Bienne 1978) takes a personal and experimental approach to his work, seeking out the boundaries of materials and subjecting them to unexpected transformations and reactions. Like an alchemist, he adapts and manipulates industrial processes and embraces accidents and mistakes. Whether he is making steel tubes as fragile as glass, lighting up entire mountain valleys or growing mushrooms in an exhibition space, it is always a playful exploration of the unpredictable potential of materials. His sculptures, images and performances uncover the beauty of ordinary materials and render functional objects sublimely dysfunctional.
For the eleventh edition of Sensory Spaces, Hefti presents a landscape of black sand and molten zinc, transforming the exhibition space into a laboratory where the colossal sculpture dominates the space.
Q&A with Francesco Stocchi, curator Modern and Contemporary Art at Museum Boijmans Van Beuningen, and Raphael Hefti

Francesco Stocchi: Could you begin by introducing the work you've produced for Sensory Spaces in the Boijmans van Beuningen Museum?
Raphael Hefti: The invitation to develop a work for the Boijmans van Beuningen Museum gave me the opportunity to realize a body of work I have wanted to experiment with for some time. I've previously worked with industrial casting processes, but this commission allowed me to push it in new directions. Things really started to take shape when I came across a team of casting experts who are trained in a unique style of aluminum fabrication. As with previous works, this project is fundamentally based on a principle of collaboration. In the first instance, this relates to my collaboration with a number of manufacturing specialists who I reach out to, who share knowledge with me, and who then, at my encouragement, generously proceed to break all their own rules. But it also relates to the collaboration between myself and the many people coming through my studio – architects, designers, engineers, fabricators, other artists – and the collaborations that come from working in the city that hosts the work.
FS: I'm curious about the way you approach your studio practice. What is the relationship between studio, production and site specific installations?
RH: My 'studio time' happens in other people's studios as much as in my own! I am often visiting science and engineering labs, processing plants or factories and it seems to be on the way to and from these visits that crucial ideas develop. These meetings can sometimes completely change the direction of studio work too – so I've learnt that my projects need to be flexible to constant – and often last minute – reconsiderations. The museum and gallery are an extension of the studio, too. I often produce works on site and this encourages me to take into account the history and geography of a specific location and the people that constitute it. In Rotterdam, for example, the port and the shipping industry are central to the narrative of this place and its people. It could be argued that, while natural resources are being – and for centuries, have been – transformed into 'social' materials outside the gallery walls, an allegory for this process is taking place within them.
FS: So, what was your process for making the work in this exhibition?
RH: The first part of this project involved a lot of research into casting processes, then finding (and convincing) a small group of technicians to help with preliminary experiments. Eventually we had a system for casting unique models and creating the most unlikely forms possible. Molten aluminum was then poured through the casts and, once the metal had cooled and hardened and a general shape had formed, it was deconstructed – reversing or exposing layers the production process. Some of the health and safety restrictions of the museum played a significant part in designing the work, as well. For example, because we couldn't heat aluminum on site, we had to find a way to get pre-liquified metal to the museum foyer and then have this travel into the gallery.  The idea was to cast a sequence of pyramidal plinths that would form a long bridge, much like an aqueduct. Each plinth would be fitted with a gutter that would direct the liquid metal into the museum, starting from the main court flowing aside the sculpture of Thomas Schutte, entering the door and crossing the newly refurbished lobby and finally breaking in the exhibition space trough a hole in the wall.
FS:  When it came to actually making the work, how did this site, this city, influence the process?
RH: The work is site specific in a very literal sense. It was only because of the access we had to industrial factories in Rotterdam that we were able to overcome a number of logistical issues. The production of the casts for example, was a huge undertaking only made possible by the help of a Dutch fabrication company. Similarly, when we discovered that the aluminium would have to be pre-liquified, we were able to track down a unique vehicle – the only one ever made in the Netherlands – to transport a crucible of molten aluminium to the museum. Perhaps, rather than site specificity, we are trying to develop a site responsiveness – an attempt to involve an existing community and use local resources to push what is possible within the parameters of the commission.
FS: Often your works have, formally speaking, a reductive quality. They seem to speak about matter and the perception of objects and images in space. In what ways do these formal considerations factor into your work for Sensory Spaces?
RH: The production I undertake in is very much a process of reduction. The engineers and technicians I work with are constantly eliminating variables, trying to streamline methods and remove anything superfluous to requirement. So it makes sense that the results appear minimal or reduced, even if I don't necessarily think of them in the trajectory of reductive or minimal art history. I am however, a fan of many of these artists. I'm totally fascinated by an artist like Fred Sandback, for example. The way his sculptures effortlessly tease our perception of space – a sort of sensory and cognitive vertigo. It is somewhat that a few lengths of acrylic yarn can cause such a destabilization of the 'rules' we take for granted. In my own practice, albeit far removed from Sandback's, I am curious how subtle adjustments to form (be it chemical constituency, hue-chroma value or reflectivity) – arrived at through a courting of failure –  can undermine our experience of space and time and the arbitrary standards used to measure them.
FS: Two early works of yours from the "Launching Rockets Never Gets Old" series, are in the collection of the Boijmans van Beuningen museum. How does this exhibition relate to – or depart from – that period of your work?
RH: "Launching Rockets Never Gets Old" created a number of challenges and, ultimately, solutions for my approach to production. In that series, I was able to identify a moment of failure in a specific chemical process – the molecular coating of glass panels. When this process started to break down and the scientific expectations we started with, began to elude us, new and totally unpredictable results came to surface. We sometimes overlook the uncanny symbiosis between calculation and chaos in the systems around us. Common sense, on closer inspection, often turns out to be completely illogical. Of course, many significant leaps in science and engineering have come from people working against logic, and this sort of distrust of the standard or the rule, plays a central role in my work. And to be sure, when things fail, break or explode, it doesn't always produce interesting results – but occasionally, it can result something that manages to elude logic and meaning and common sense – and still hold attention. The work for Museum Boijmans Van Beuningen is similarly based on failure and unpredictability. But unlike "Launching Rockets Never Gets Old"  – which could be seen to give very little away – these works invite decoding, there is space for a viewer to come at the work with a number of narratives.
FS: How do you perceive mistakes and how do you understand failure within your practice?
RH: Recently I have been researching the work of Italian architect Aldo Rossi. In one chapter of his memoir, A Scientific Autobiography (1981), he tells the story of a mason who built a cathedral four hundred years ago, he describes the energy and attention spent in placing one particular stone on the very edge of its roof. Four hundred years later this thing gets loose, falls and kills a passer-by. Rossi speaks of it as a withheld energy, idle for hundreds of years, waiting to be released – which, when it was, had a dramatic effect. I like how Rossi argues for an architecture that always has to be thought of in relation to these processes. Energy transference, transmutation – shape-shifting, if you will. In another anecdote, he speaks of the transition of matter in wartime, when church bells are removed and melted to make cannonballs, and after war, those cannonballs are melted down to be made into bells once more. The material is merely 'resting' in a given form, occupying a particular space – but this is constantly changing over time. We commonly think of form presiding over matter, but this misreading is in part, due to the limited understanding of time which, if adjusted, might allow us to consider all matter as only ever temporarily occupying a given shape, and ultimately in a process of transference.
.
at Museum Boijmans van Beuningen, Rotterdam
until 1 October 2017