EXHIBITIONS
Raphaël Ilias and Julien Laforge "tenir l'écart" at Frac des Pays de la Loire, Carquefou
Close
1
2
3
4
5
6
7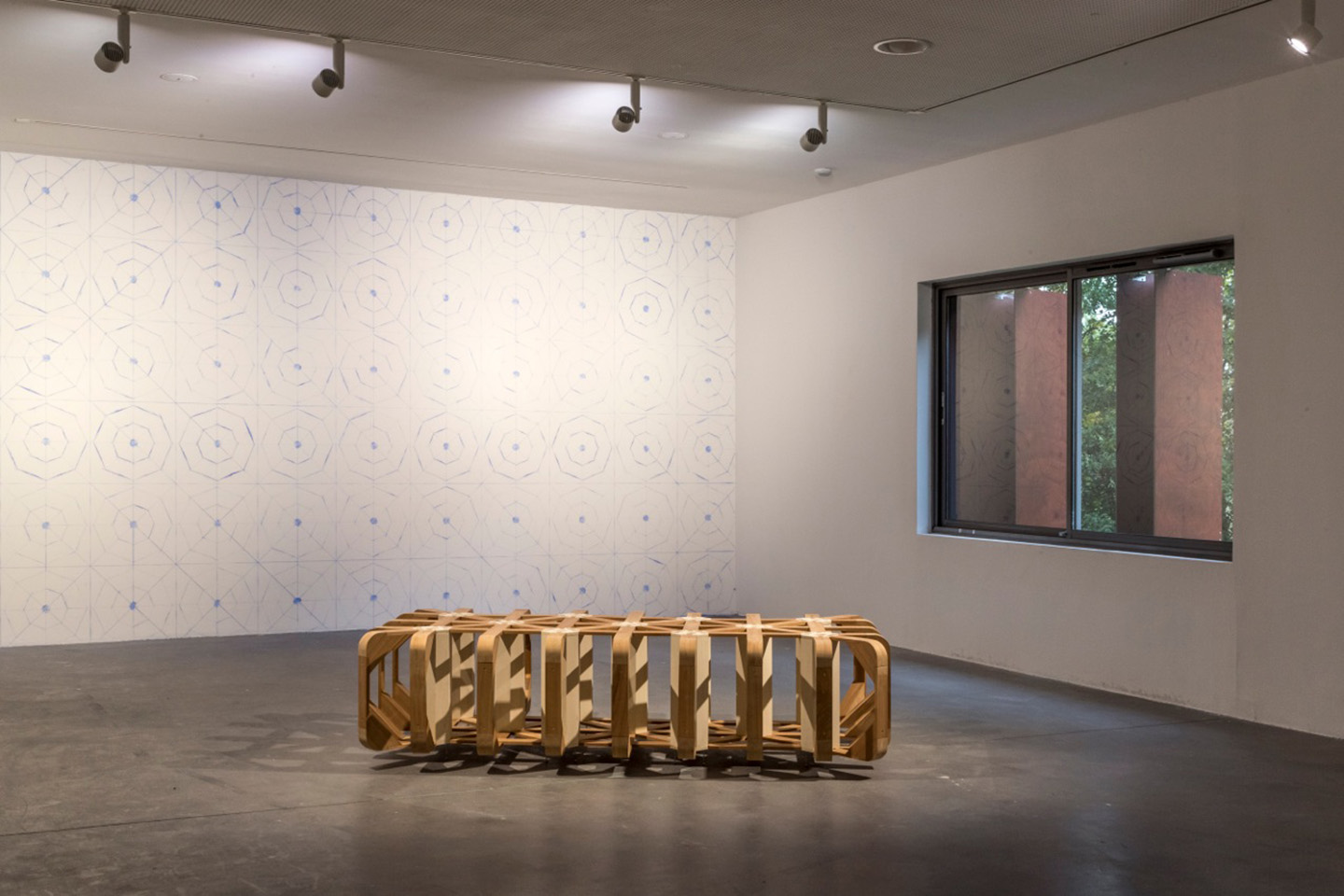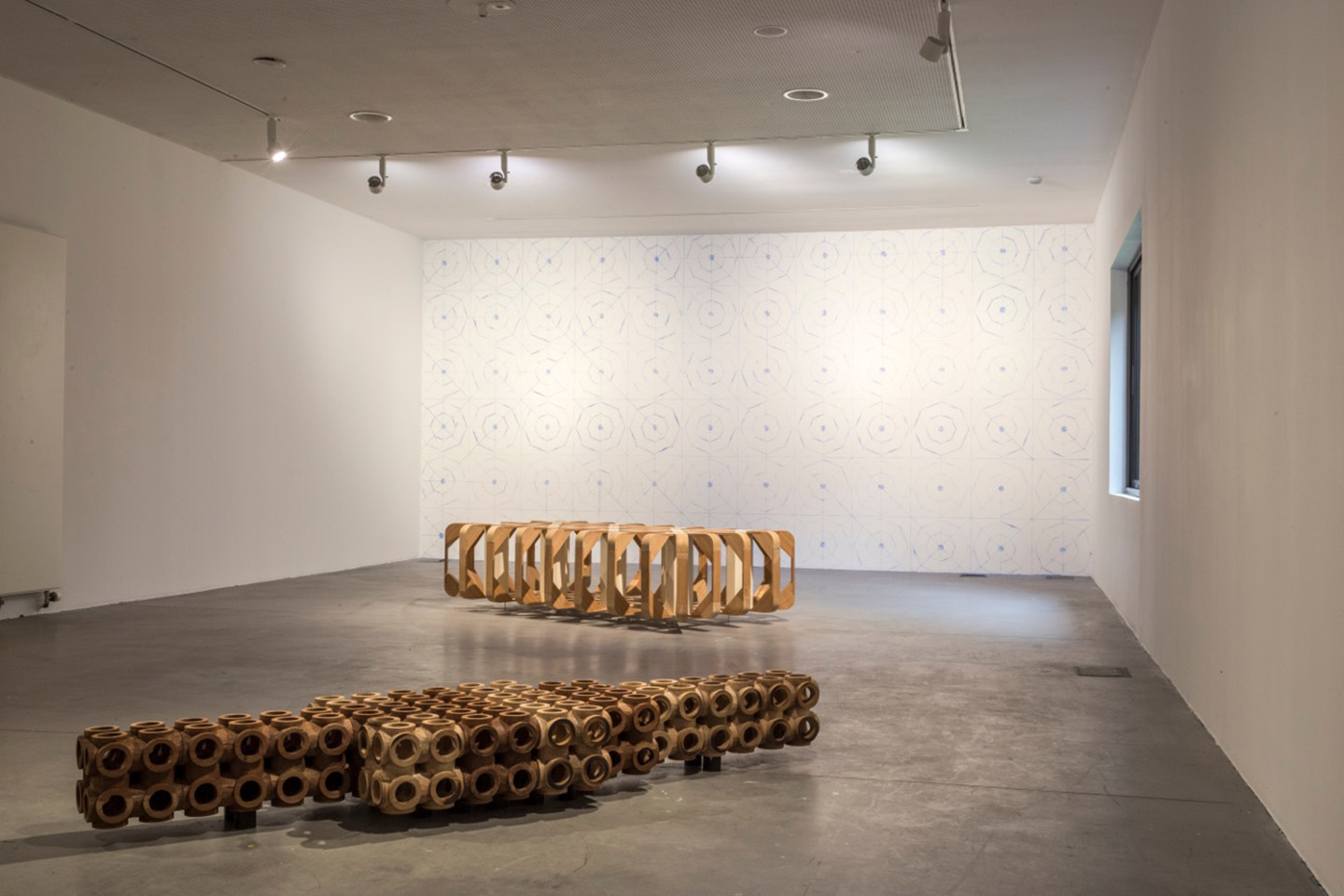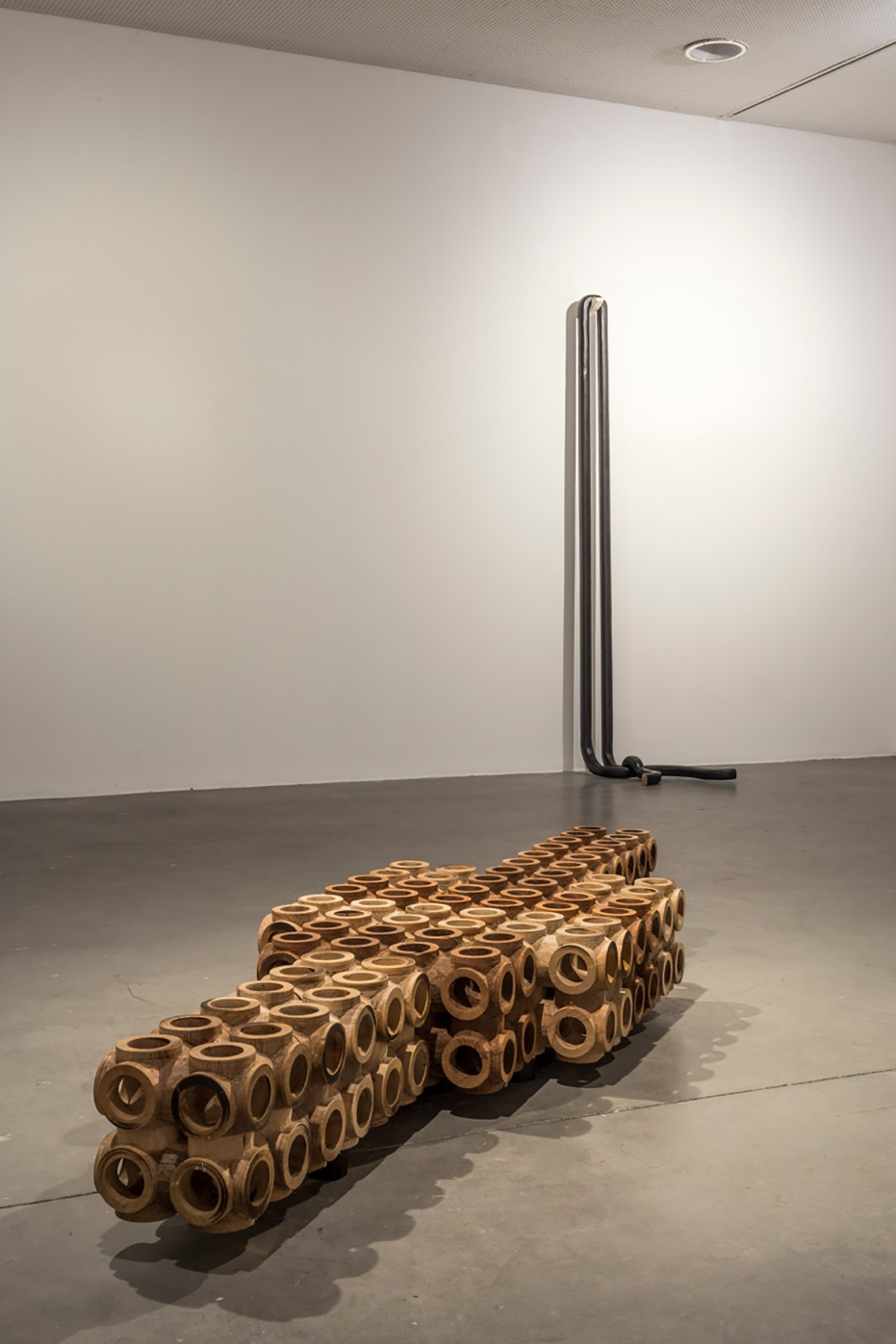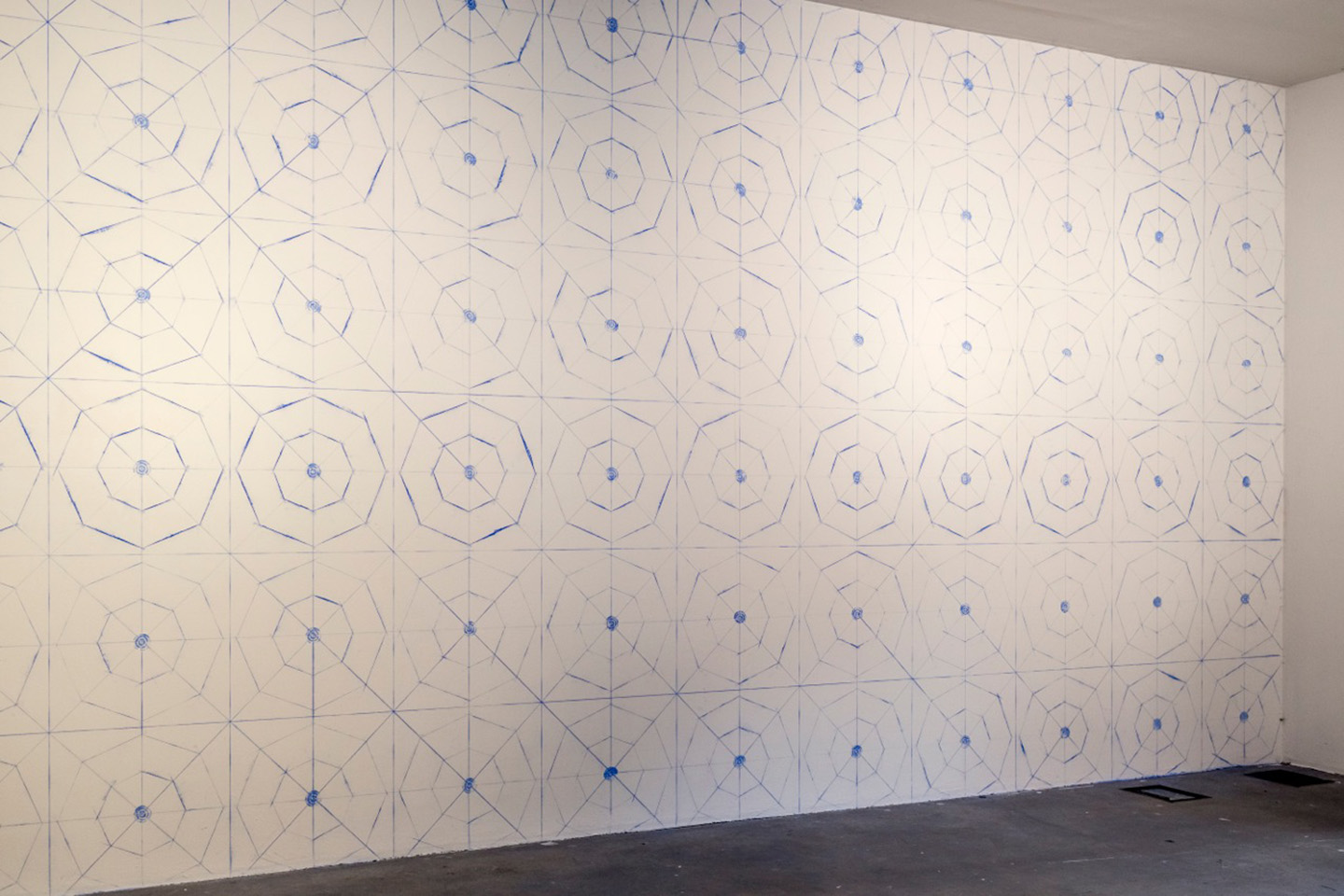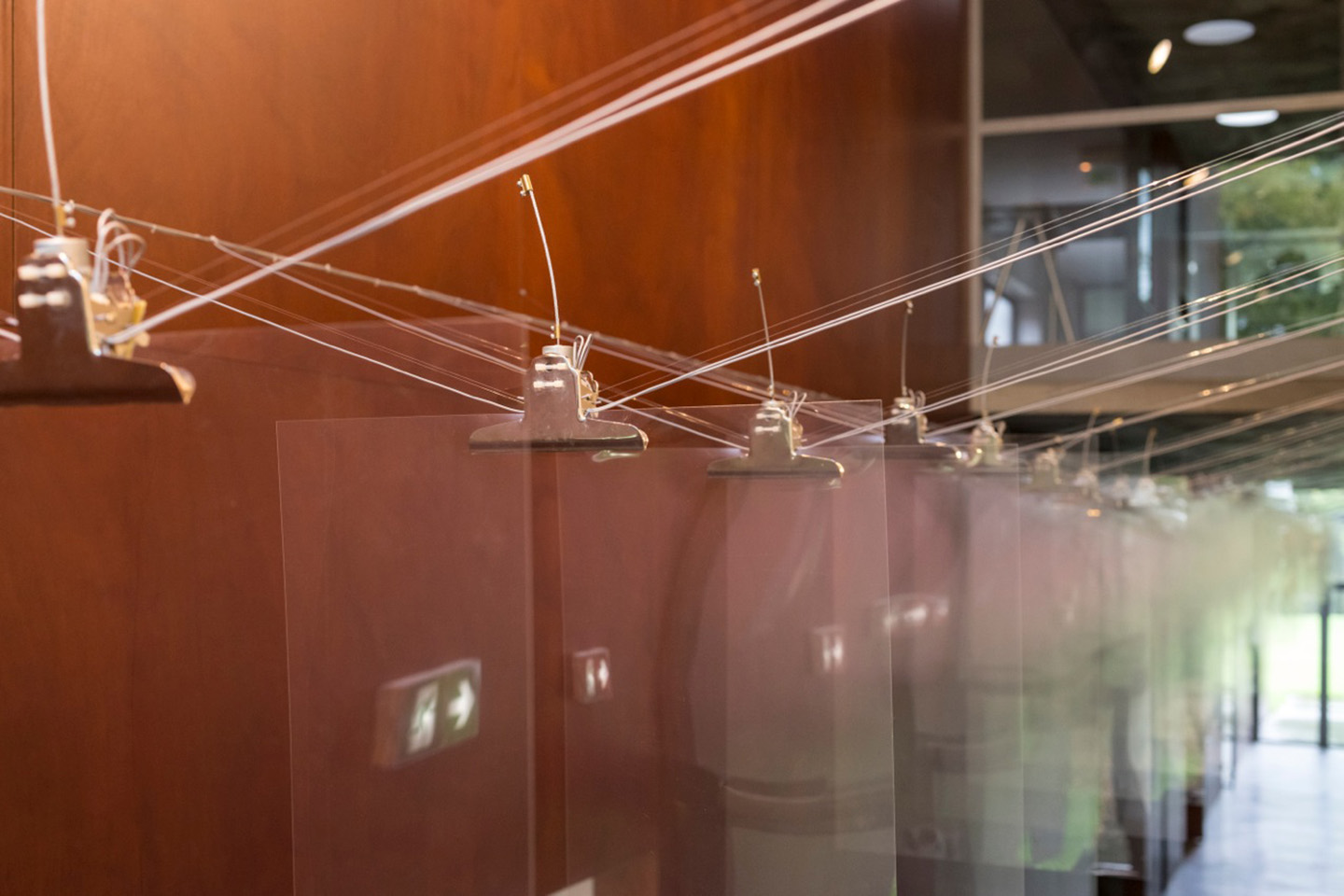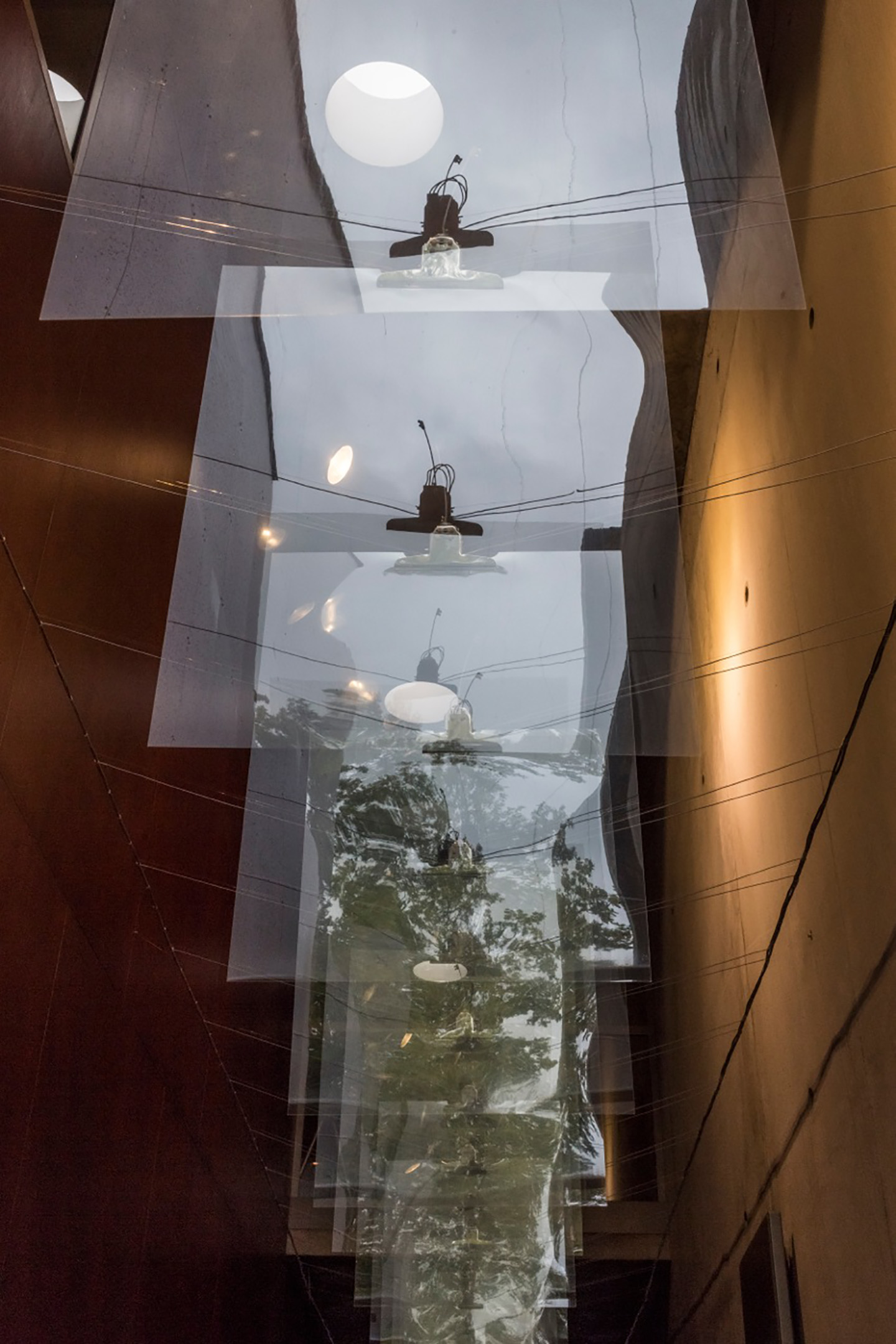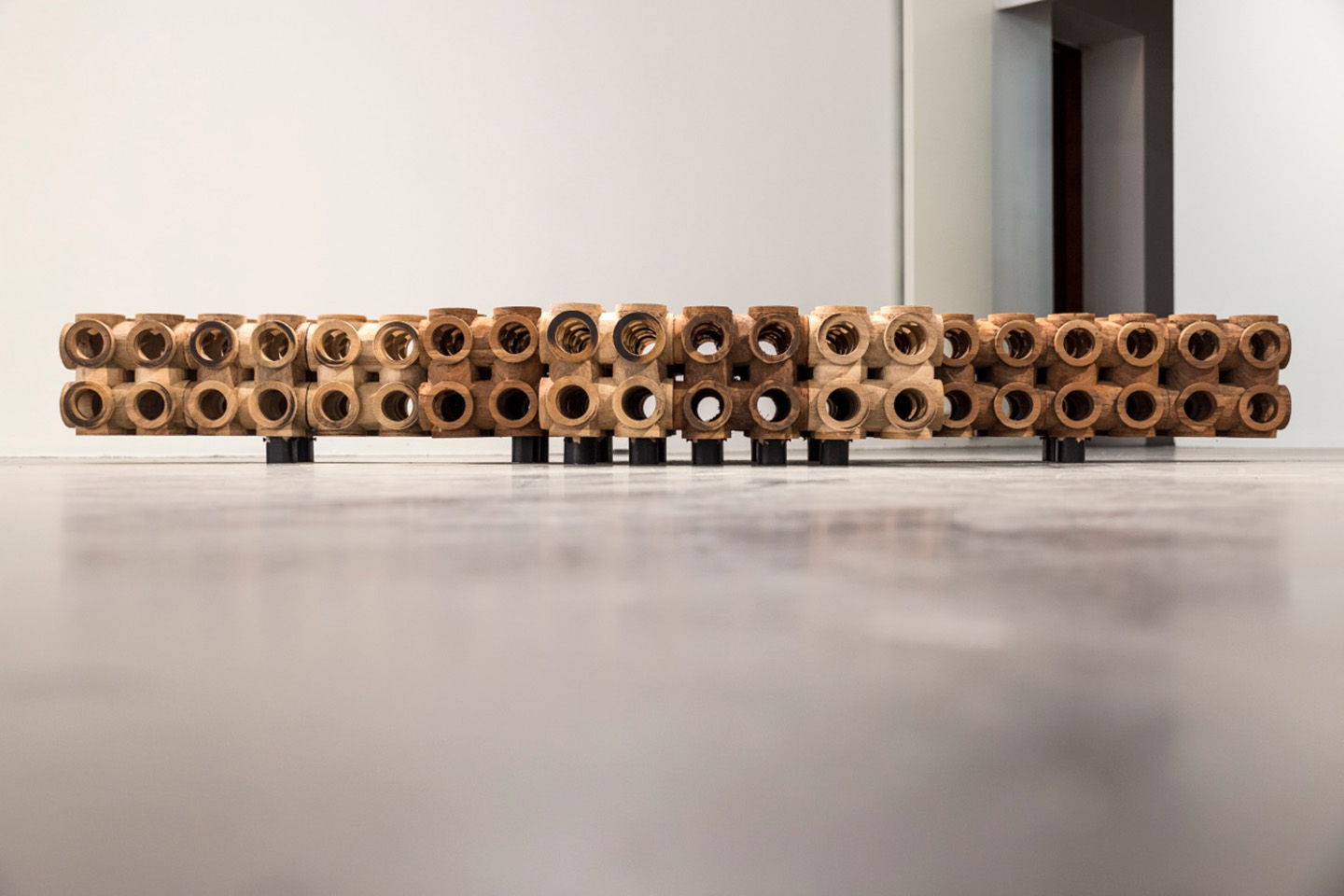 tenir l'écart is the culmination of a round-trip: selected to take part in an artistic exchange between Yucatan and the Pays de la Loire, Raphaël Ilias and Julien Laforge were accommodated in residence at La Cúpula, a cultural centre in Mérida, from 13 January to 13 March 2016. Back at Carquefou, the two artists are presenting a set of works which owe as much to their stay in Yucatan as to the gap between their residency and the exhibition.
For several years now, Julien Laforge has been interested in work environments and the gestures they give rise to, from which he readily borrows forms and materials. In Mexico, he nevertheless came up against the distrust of companies and farms engaged in dubious practices and afraid of negative publicity. The works he is showing thus illustrate these realities which prefer not to be looked at. These drawings on plaster thus remind us that the only local and family business that exists on the spot manufactures aperitif cakes made with maize our which are to be found on every street corner, while Ring del quotidiano, inspired by the mapping procedures used for mine prospecting, evokes a business that operates everywhere from Mexico to sub-Saharan Africa. As for El pulpo, its modular structure which spreads over the ground is the result of an encounter with carpenter/designer George Samuelson, who has since died. It was with him that he produced Doble via, using pine telegraph poles and cast-iron pipes, a structure which the artist has since re-used on several occasions, especially in Déviation.
Raphaël Ilias focuses his praxis around the relations between the acoustic phenomenon and space, how this latter imprints its form on the sounds which pass through it, and how the sounds inform the space from which they come. In Mérida, drowned in the endless hubbub of vehicles and bustle, the artist was interested in the circulation of sounds, accentuated by an open city. It was first of all the train that attracted his attention, the only form of goods transport crossing the city from one end to the other in a straight line, whose whistle is one of the very few identifiable elements in the landscape. Along the tracks grow trees with at bean-shaped fruit, about a foot in length, whose dried, sun-hardened pods and seeds make a rattle-like sound, caused by the wind and passing trains. This inspired him to produce Disponer el viento, an installation which uses 396 of these natural maracas which, affixed to fishing lines and moved by electrical motors, open the exhibition space up to the winds of Yucatan at irregular intervals.
How are a territory and its specific features, a discovery and an encounter to be described? How is the visitor to be made aware of their very absence ? tenir l'écart forms an imaginary space, the outcome of a series of gaps and displacements whose most essential part is probably the one between the works and the context of their creation. It is up to the visitor to pass through this "absolute gap" in his own way, and make it his own.

Julien Zerbone 
.
at Frac des Pays de la Loire, Carquefou
until 21 January 2018