News
"Raster Raster" at Aran Cravey Gallery, Los Angeles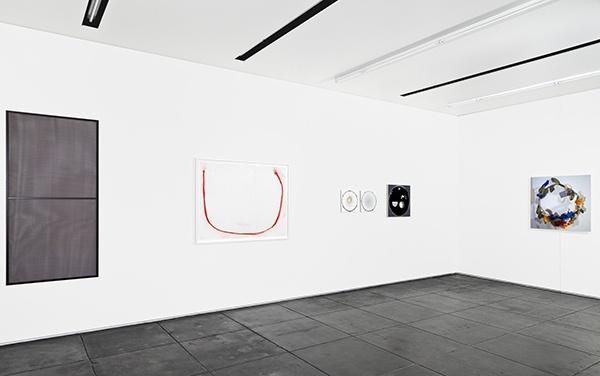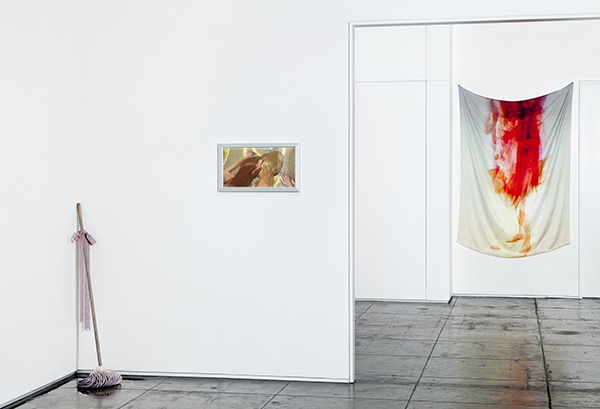 A Group Exhibition Curated by Marisa Olson and Featuring: Conor Backman, Petra Cortright, Alexandra Gorczynski, Marc Horowitz, Christine Sun Kim, Mehreen Murtaza, Jayson Musson, Bunny Rogers, Travess Smalley, Jasper Spicero, Artie Vierkant. "Raster Raster" includes variant work from painting, sculpture, and textiles to videoembedded digital prints, lenticular images of SecondLife self portraits, and a sitespecific installation by Jasper Spicero featuring the artist's music and 3Dprinted sculpture. Subject matter ranges from Christine Sun Kim's autobiographical images about the deaf experience, and Conor Backman's visual puns of art world semiotics to sexual taboo and feminism in Bunny Rogers' Second Life portraits.
The title for "Raster Raster" riffs the artists' lyrical and enthusiastic ("faster faster!") approach while also invoking the graphic design term associated with preparing an image for presentation. To "Rasterize" means to simultaneously scan—pointbypoint, dotmatrix style—and output a deciphered image. As the title suggests, the artists here all take a selfreflexive approach to scanning the world and presenting their observations. The exhibition itself represents a scanning of the contemporary landscape to pause and frame this sample of 11 artists whose work is a visual distillation of the larger world.
While none of the work is online, each of the artists' practice is heavily influenced by the net and most of the work could be described as Postinternet Art. Originally coined by the exhibition's curator, Marisa Olson, about her own artwork and now a major topic of international conversations about art and popular culture, Olson explains the concept behind the Postinternet nomenclature: This is work that one might call 'art after the internet'…That is, work that simultaneously enjoys and critiques the internet, responding to and incorporating its tropes, memes, cultural politics, and visual language into forms that may or may not live online. "Raster Raster" plays to the synesthesia of visual culture that the internet makes use of; a modern pictorial language that interchanges words with 'real' and fictional imagery. Filtering the traditions of painting and sculpture through this lens, "Raster Raster" is a show that examines the roles artists will and are having in 21st century.
.
at Aran Cravey Gallery, Los Angeles
until 12 April 2014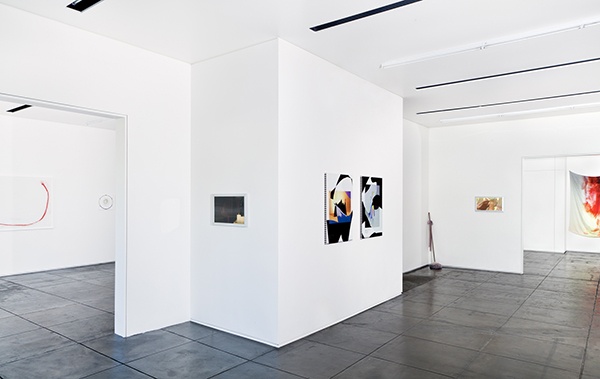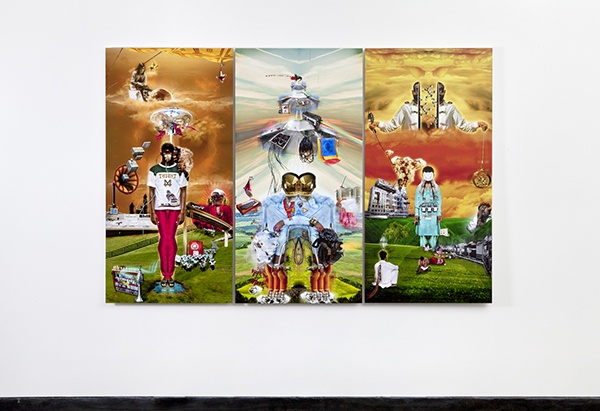 Mehreen Murtaza, Triptych, 2009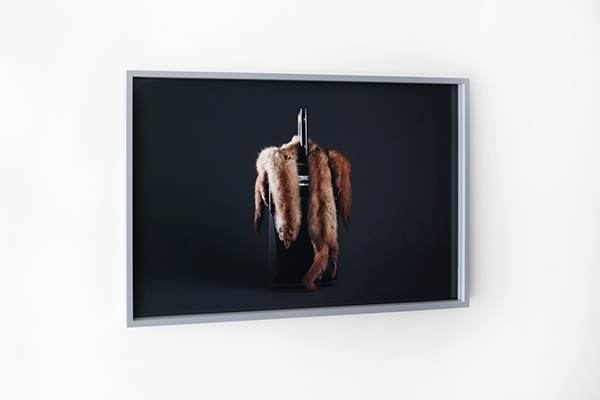 Marc Horowitz, The one with the fake party, 2014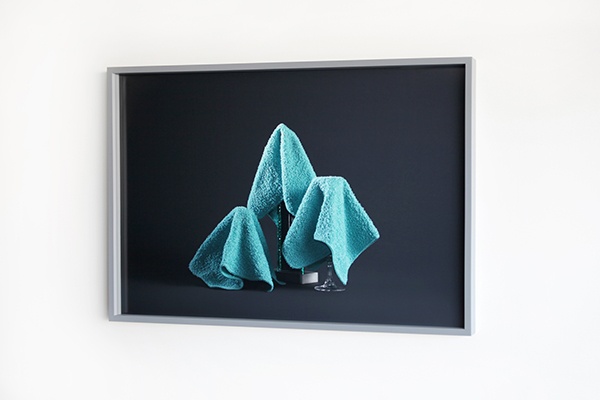 Marc Horowitz, The one that could have been, 2014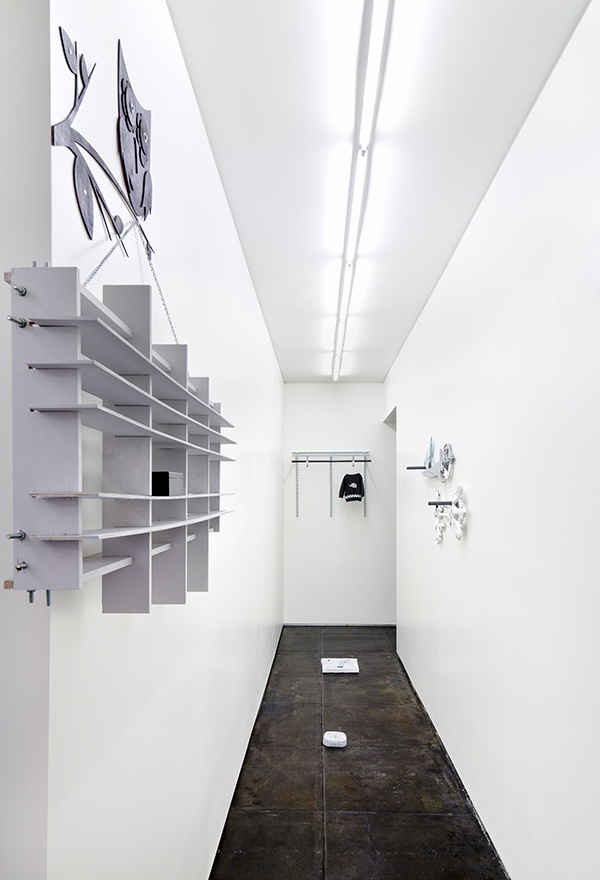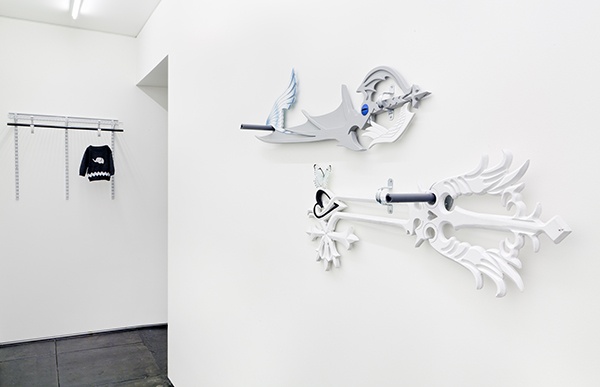 Jasper Spicero, Intriors II, 2014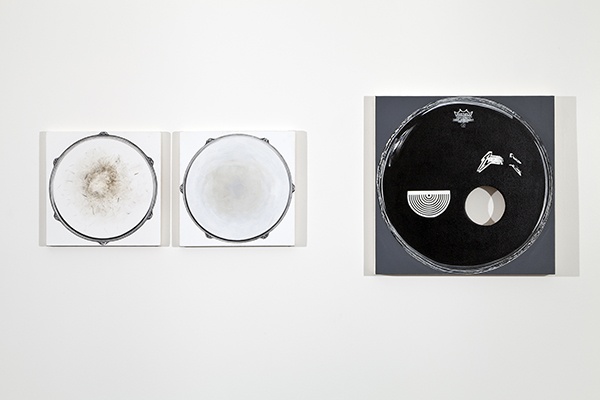 Conor Backman, Untitled from series "Canvas is struck with sticks", 2014 and Metasymbol, Metallica symbol, cymbal symbol, 2012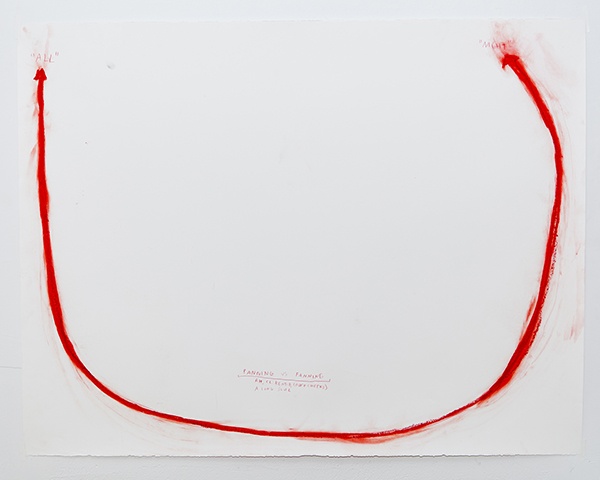 Christine Sun Kim, All. Night., 2012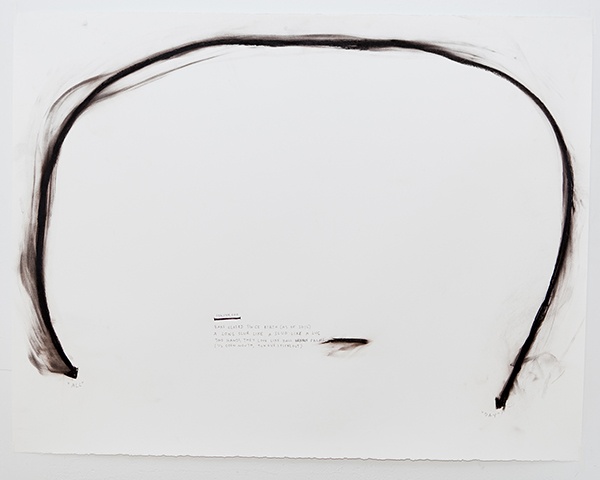 Christine Sun Kim, All. Day., 2012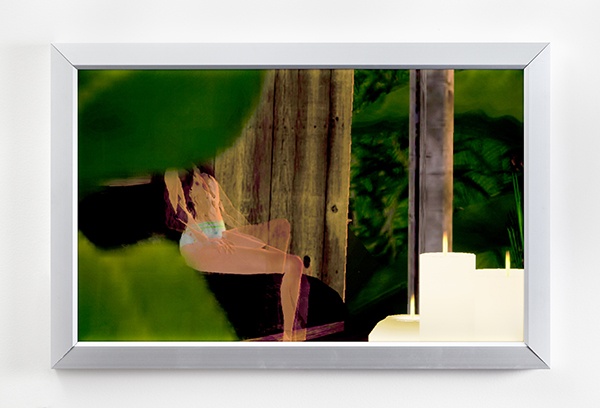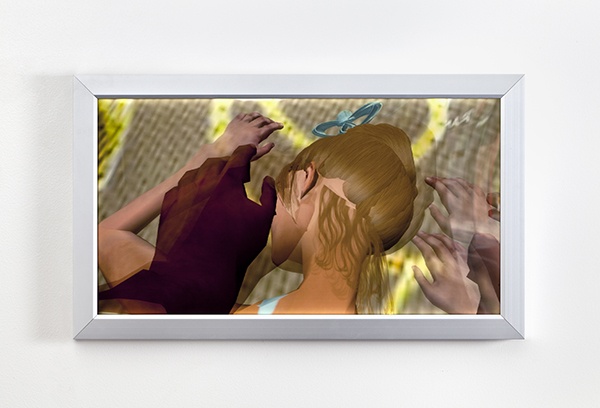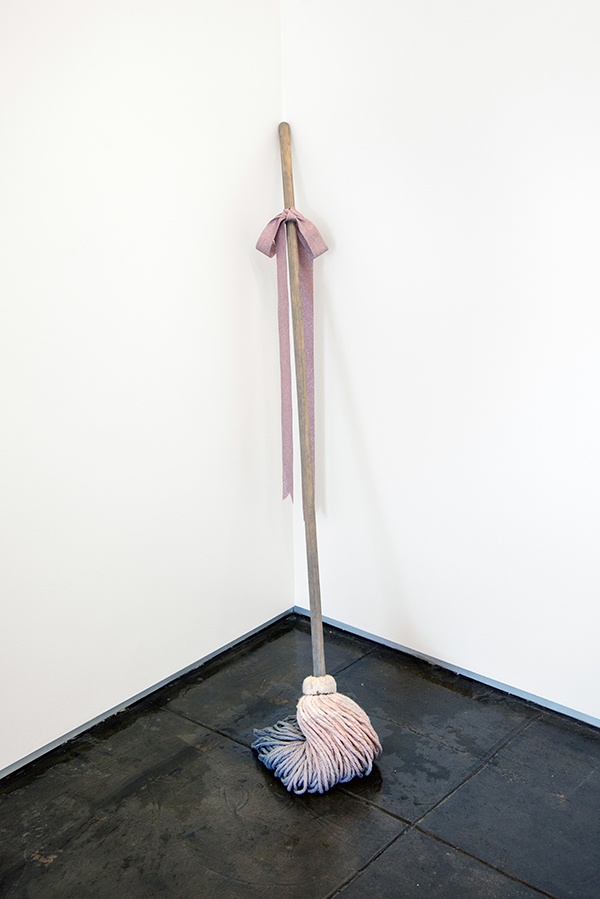 Bunny Rogers, Self-portrait (mourning mop), 2013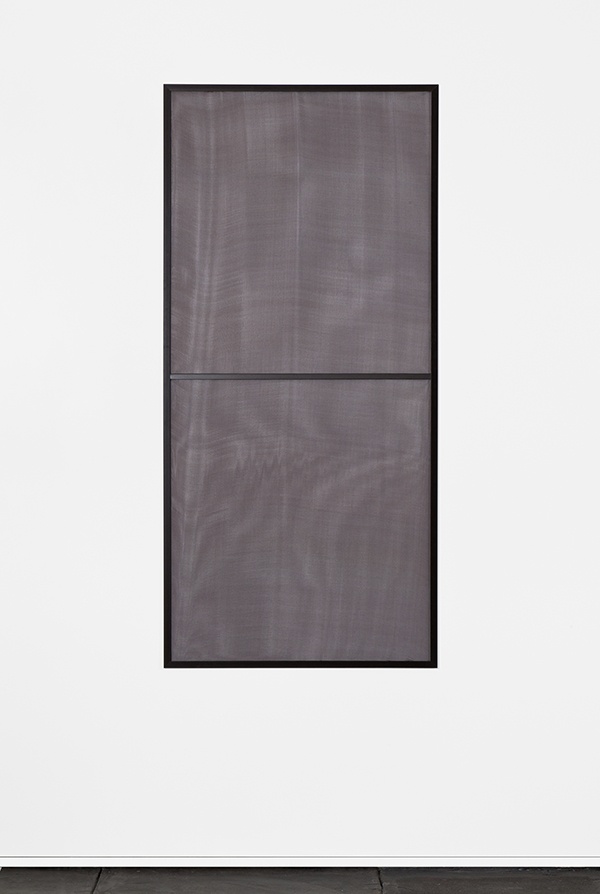 Artie Vierkant, Air filter and method of constructing same 18, 2013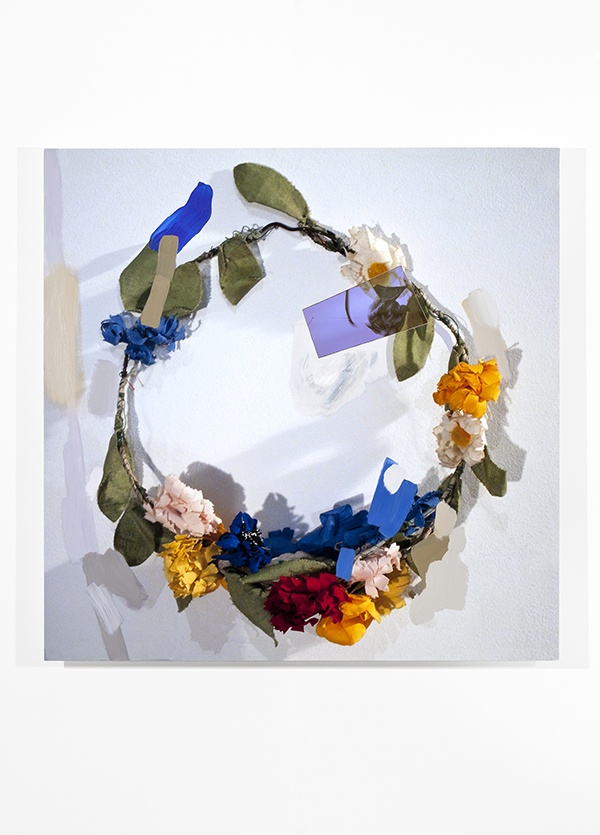 Alexandra Gorczynski, Loops, 2014
.
"Raster Raster" installation view at Aran Cravey, Los Angeles, 2014
Courtesy: the artists and Aran Cravey Gallery, Los Angeles.