CONVERSATIONS
REALTY at KW Institute for Contemporary Art, Berlin
Close
1
2
3
4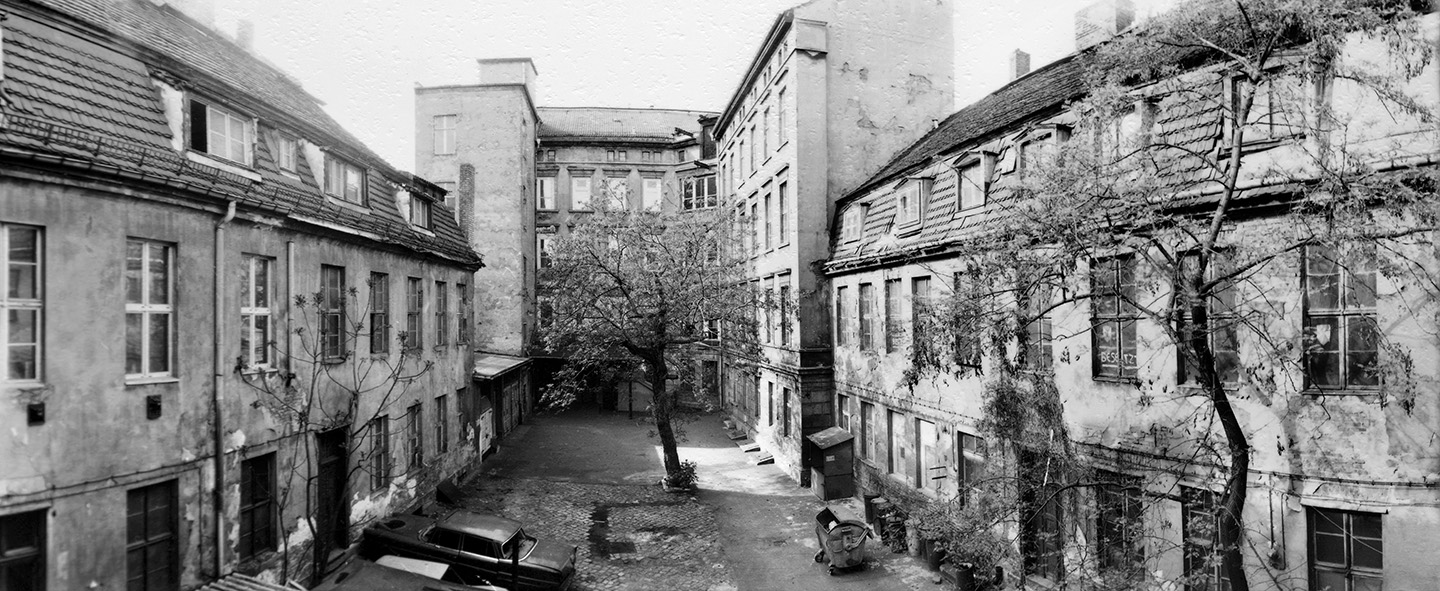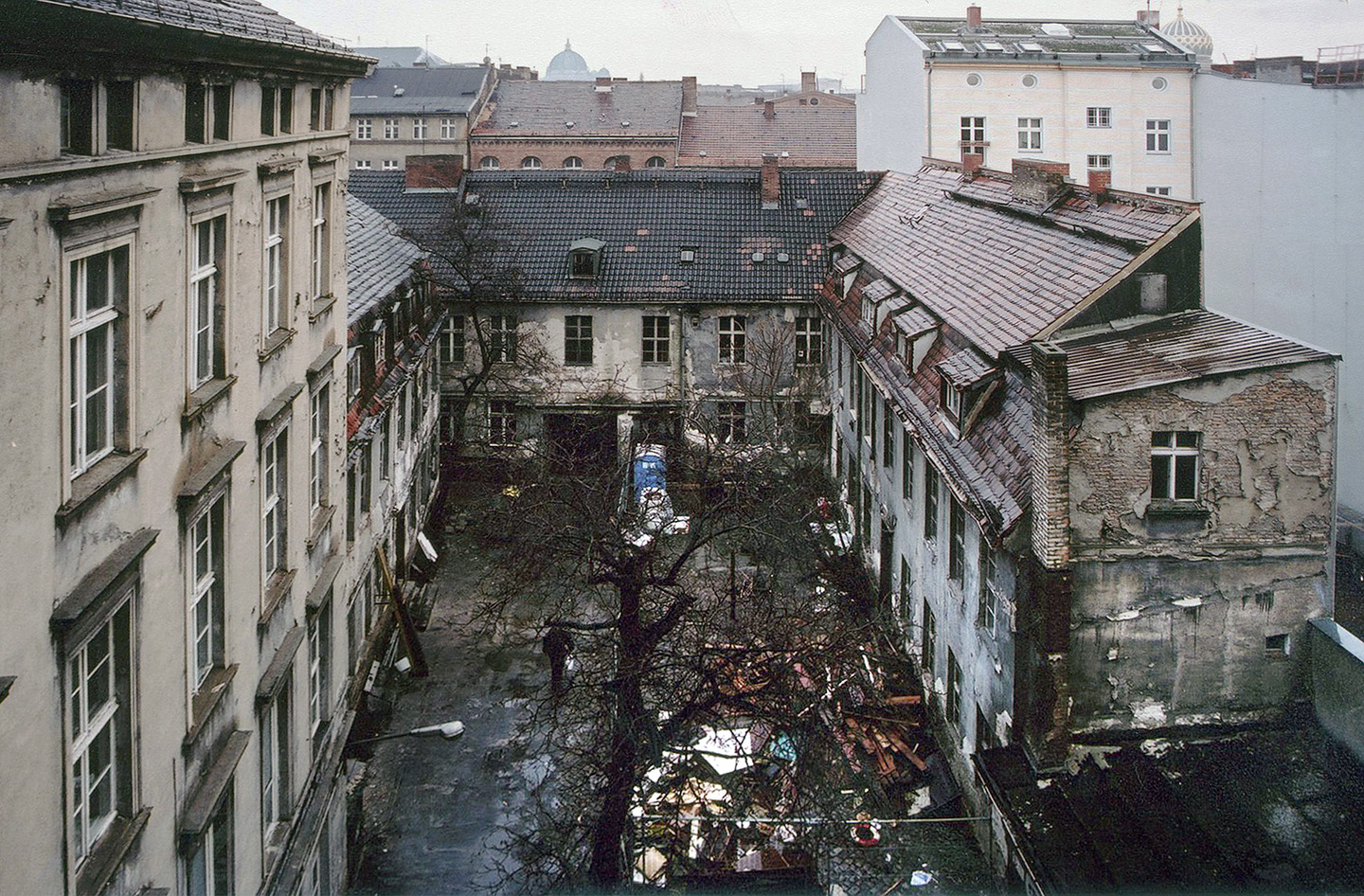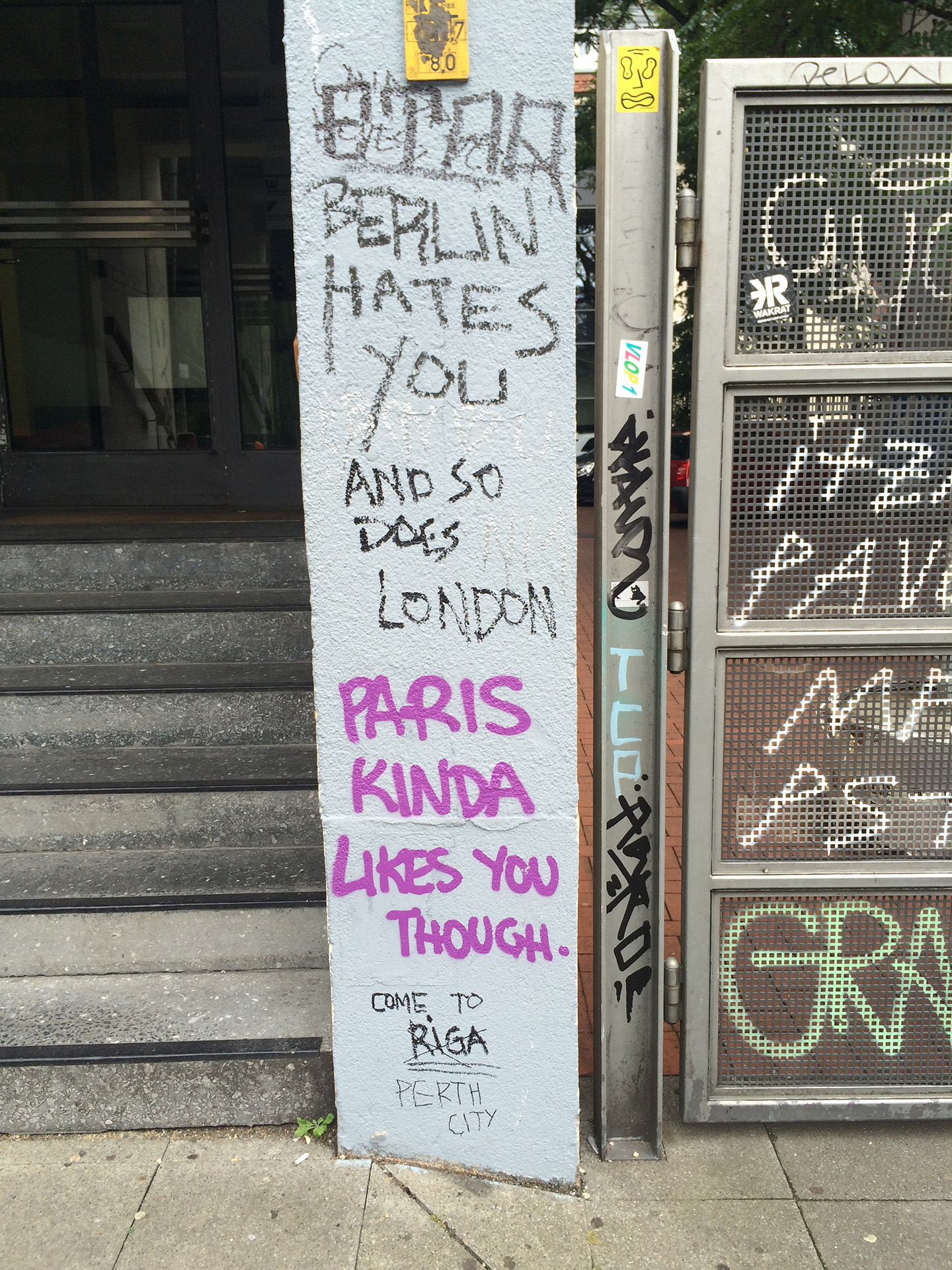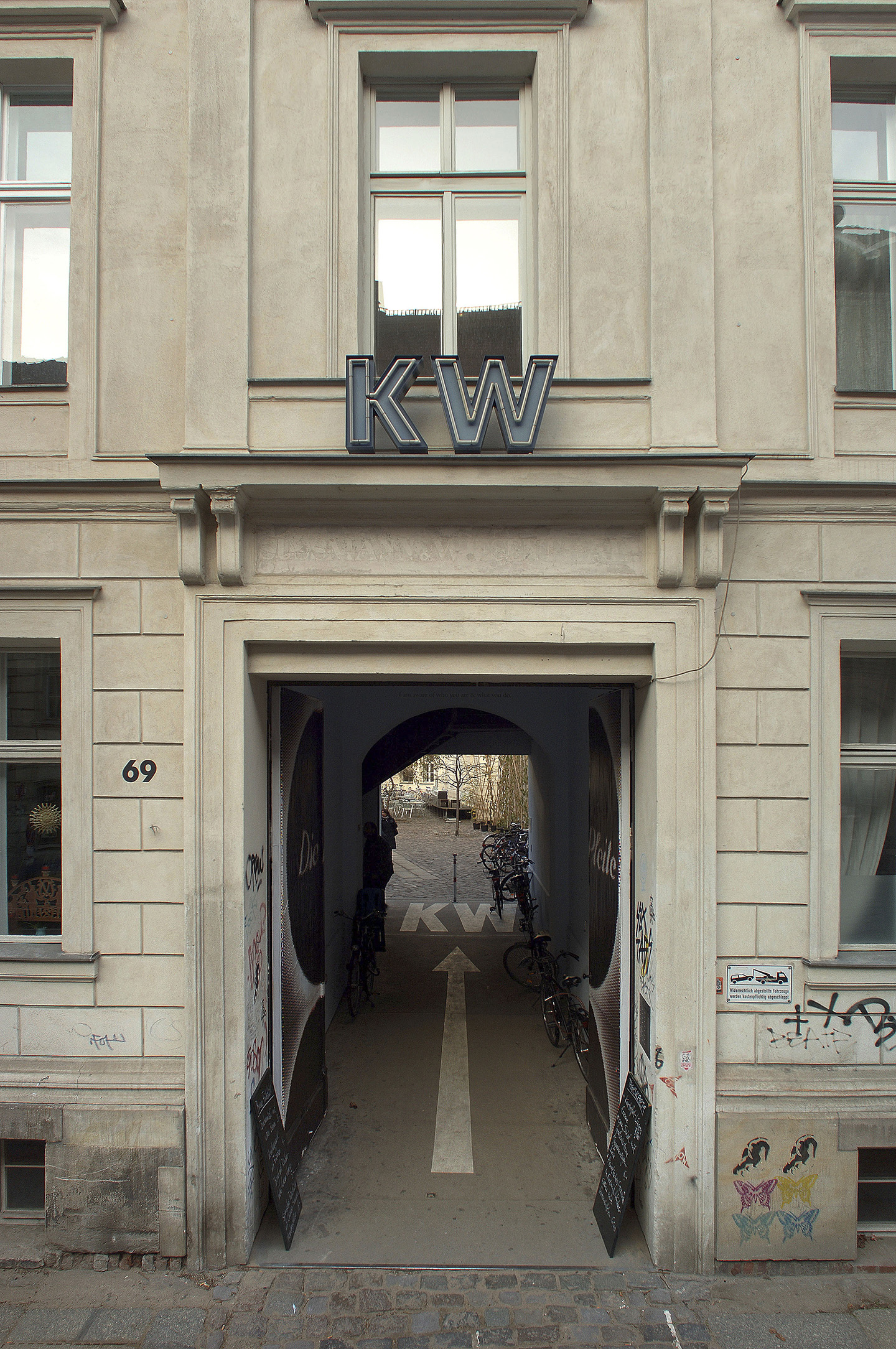 Tirdad Zolghadr and Ana Teixeira Pinto in conversation
The art world is not what it used to be. In the last three decades, the socioeconomic space within which contemporary art circulates has changed dramatically. By opening a toxic conduit between counterculture and capital, promoting gentrification, and providing a liberal mask to illiberal regimes, contemporary art can (and does) effect political changes that run counter to the social aspirations most artists share. The resulting frustrations are sporadically expressed in boycotts and open letters but are seldom addressed systematically.
REALTY, a project by Tirdad Zolghadr, commissioned by Berlin's KW Institute for Contemporary Art in collaboration with the Dutch Art Institute and Sommerakademie Paul Klee, Bern, is about thinking through the contradictions between what contemporary art purports to do and what it inadvertently does, in order to foster modalities of engagement and art practice that undo gentrification rather than contribute to it.
Ana Teixeira Pinto: How did you develop an interest in the question of gentrification?
Tirdad Zolghadr: I could give you a threefold answer. Most recently I collaborated with Riwaq in the West Bank, a project that has a lot to do with transdisciplinary collaboration between art and architecture and takes a hands-on, de-romanticizing approach. This was a huge learning experience for me in terms of what art can and cannot do. Since the variables were architecture and urbanization, I was somewhat primed for this topic. That aside, I always try to work in an institutionally specific manner. KW being part and parcel of what the Mitte district of Berlin has become made it almost inevitable for me to engage with gentrification. Additionally, I am part of a generation of people living inside and outside Iran who built up the contemporary art scene there, and now that things are "working" I suddenly see the patterns of how art affects gentrification in Teheran, materializing in a very clichéd manner. Hence I have to ask myself the question: Why did I spend fifteen years investing blood, sweat, and tears, firmly believing that Teheran needs a contemporary art scene? What I am grappling with is a disguised version of l'art pour l'art, which is what we as a generation implicitly assumed without ever questioning the core values.
ATP: Is art a major player, though? Considering the excess liquidity in the markets and how real estate functions as a vessel for transnational capital, isn't it that attracting investment becomes a city's sole policy?
TZ: Gentrification has a lot of layers, and in many cases contemporary art does play a minor role, but still, I want to come to terms with the role that it does, de facto, play and try to use this as leverage to force it to cope with these political variables and reform itself. There are very technical ways in which contemporary art is complicit, for instance with temporary spaces that get tax breaks for introducing art into the community. Hence there is a commercial benefit, but one can also leapfrog these and other micropolitical examples to the question of what kind of city we envision, and how we might get there. Ultimately it boils down to the way the state capitulated to the project of urban renewal in the name of the upper middle class. The good news is that since it was social policy that got us into this mess, social policy can get us out. There are many tools, some even ratified as law though never implemented, that can be put to use, but you need the political will to implement them and to invest the harvested taxation in a whole other vision of what a good city is.
ATP: Would you say art is an immoral institution? And how would you respond to those who believe art and ethics should not mix, lest you slide down a slippery slope and end up championing do-gooder projects or opening a soup kitchen?
TZ: The idea that we are doing something that is not of the norm, that does not speak to the morals that define the day, "us against the establishment," is still a guiding engine today, and it plays a huge role in the contemporary art ethos. It's a headfuck when you try to explain that contemporary art is now part of the corridors of power, so you can no longer use this as your ethical signpost, hence the question: If you are no longer this cloak-and-dagger "conspirator" who is poking holes in the armor of governance, then, what is your core competence Artists who take community activism and social issues seriously, or are involved with gentrification questions in a rigorous fashion, are trying to develop a level of competence, which means they are invested in the long term and their mission statement does not necessarily dovetail with their progress as artists within the contemporary art field. They develop some kind of expertise, a language, and a network, which takes them somewhere often far astray from the contemporary art field because the latter only accommodates whatever dovetails with the inner necessities of contemporary art. To give you an example, the artists who set up the Boyle Heights Alliance realized that placing the word "art" into the context of an anti-gentrification struggle only added to the list of problems they had to contend with. I am trying to name that as "post-contemporary" art, but clearly there is a paradoxical situation when the KW curator comes in and gives a new epithet to something that is supposed to be outside the scope of business as usual.
ATP: On the other hand, activism and community work are so degraded that the epithet "art" functions as a form of valorization, or a means to achieve visibility.
TZ: Yes, social housing and social work have become totally stigmatized. In fact, when it comes to the right to the city, the Dutch politicians are becoming very outspoken in saying that cities are not for everybody, and if you cannot afford the city then you must leave. The whole urban space is unapologetically envisioned as a gated community. For this situation to change, we have to wait until the middle class realizes that gentrification does not work to their benefit.
ATP: To return to Berlin, I heard that the collective From Dust to Glitter (who briefly occupied and was recently evicted from the Volksbühne) was offered a space in the KW. Considering that the two institutions are just a few blocks apart, do you feel prompted to address this situation?
TZ: The Volskbühne as an institution has an history so rich it blows the mind of everyone who comes from contemporary art; there are so many layers of significance to this place. I think it was a drastic mistake to assume contemporary art was entitled to find its way there, and to actually present itself as an upgrade. That said, I have to admit I was caught by surprise when it came to some of the complexities around the debate, namely this distinction between the "cultural left" and the other left, meaning the left that sees itself as cosmopolitan and by definition internationalist and approaches every issue from a multiplicity of angles not all anchored at the local level, versus the activists and organizers who speak to a constituency that is tied up—even at the level of salaries—to the local. Although by my biographical background I am unmistakably a card-carrying example of the former tribe, and I am seeing more and more clearly that we have more to learn from locally entrenched networks than vice versa.
ATP: Do you see a way forward that doesn't necessarily devolve into internecine fights?
TZ: Since I am speaking as a curator here, I'd say we need to find strength in numbers from within the international of contemporary art—that is, we need broader agreement on the orientation of change, and certainly there are growing numbers of people who are dissatisfied in comparable ways within the field, which I find very promising. Maybe one way to see this moment is as a kind of crossroads. Maybe this dissatisfaction can flip over into a genuine change, or contemporary art will become something comparable to jazz or opera: big numbers, big fat public and private subsidies, but no hope of political traction.
.