EXHIBITIONS
Reena Spaulings "More Michael Paintings" at Indipendenza Studio, Roma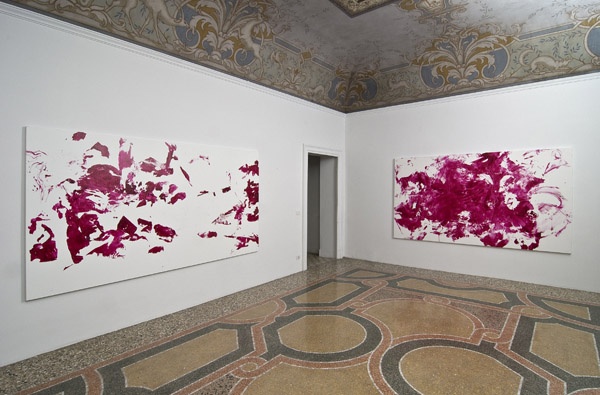 Indipendenza Studio presents "More Michael Paintings," the first italian exhibition of Reena Spaulings.
Reena Spaulings is a novel written by the collective Bernadette Corporation. It's a story about a twenty-something woman who works as a museum guard, is "discovered" and hired to model in an international advertising campaign, after which she gets fame and money.

It's a story about a nobody who could be anybody becoming a somebody for everybody.
The authors try to live within Reena Spaulings, abandoning their individual identities to a common process, a collective experiment.
In 2004, the New York-based artist Reena Spaulings emerged from the daily operation of an art gallery (Reena Spaulings Fine Art, founded by John Kelsey & Emily Sundblad) on Manhattan's Lower East Side. Often playing on the double-identity of art dealer and artist, Spaulings' work undermines professional divisions of labor and disciplinary hierarchies, while interrogating accepted notions of individual authorship and agency.
On display is an installation of paintings and sculptures, revisiting the "living paintbrush" paintings of Yves Klein.
With Klein, the bodies of nameless female models functioned simultaneously as subjects and as tools of painting. Spaulings' pinceau vivant, Michael Sanchez, is also a critic, a doctoral candidate in art history, an occasional assistant at Reena Spaulings Fine Art, and a friend of the artist. The paintings return a certain personalist specificity to Klein's gesture, addressing how abstraction really goes to work today, in our cities and networks. Abstraction is not the final result of a painting, it is the thing and the business of painting from beginning to end, and the painters too.
A series of marble works were produced in collaboration with an art collector who happens to own a quarry and marble company in Verona. Trading artworks for materials and production as an exchange is considers by Spaulings an integral aspect of the sculptures on view. the artist/gallerist finds ways of extracting material images from the specific economies and relationships in which she is implicated.
—
at Indipendenza Studio, Roma
—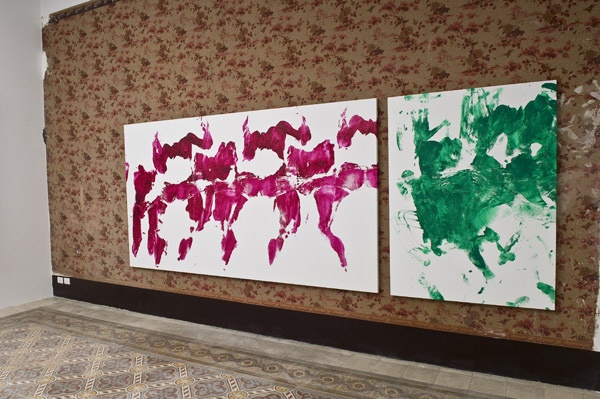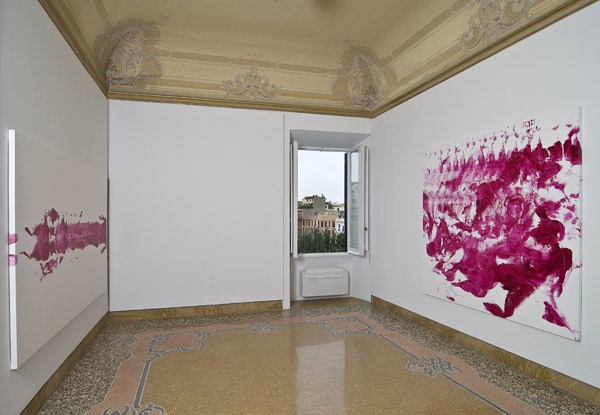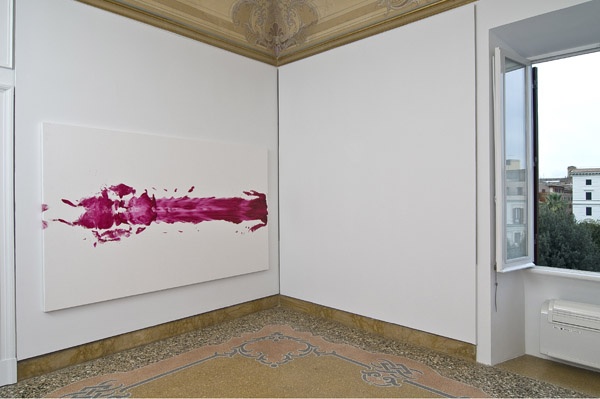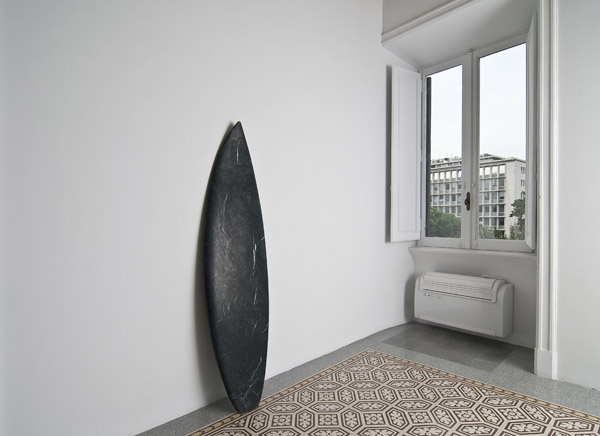 Images courtesy of Indipendenza Studio, Roma