REVIEWS
Rei Kawakubo/Comme des Garçons "Art of the In-Between" at The Met Fifth Avenue, New York
Close
1
2
3
4
5
6
7
8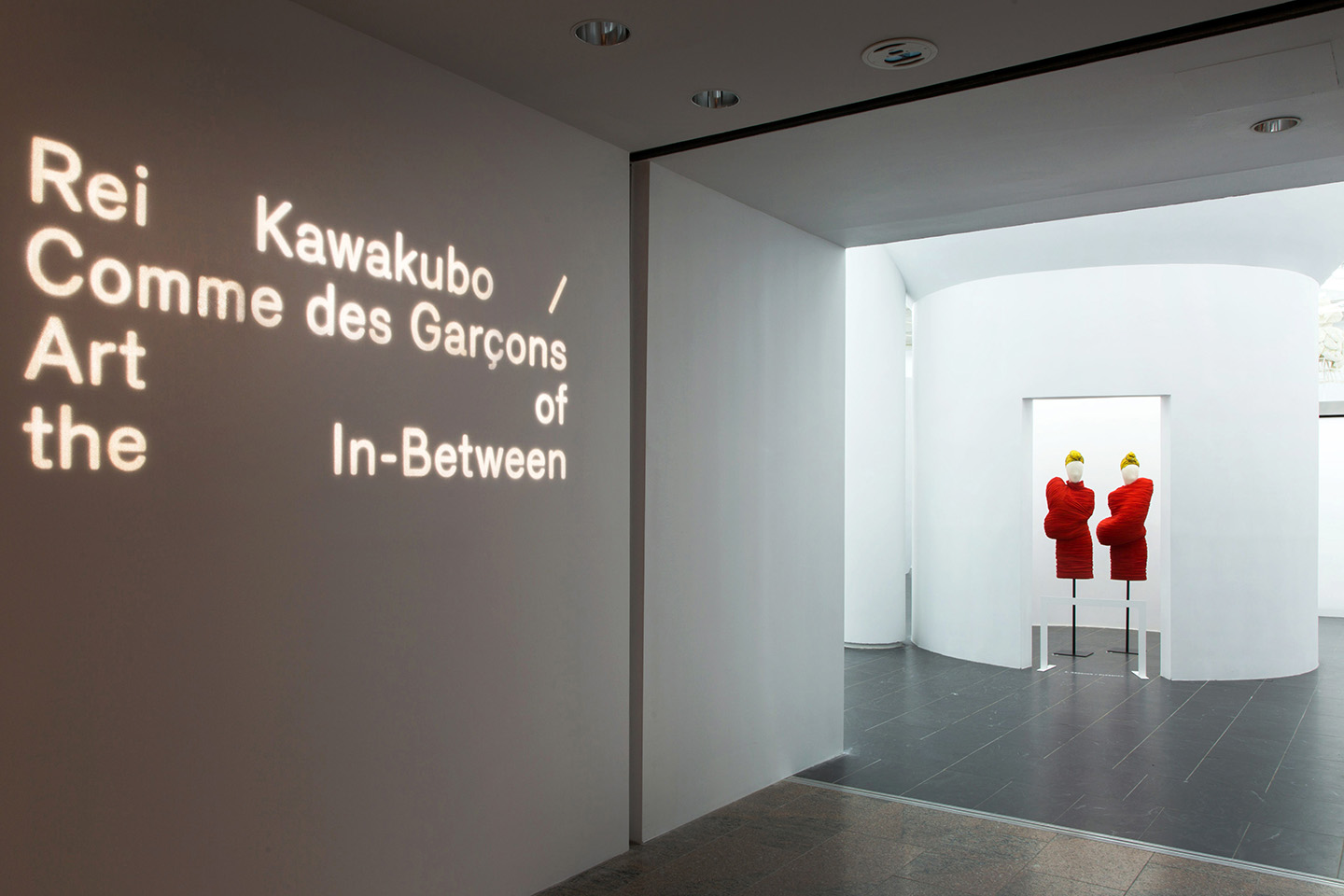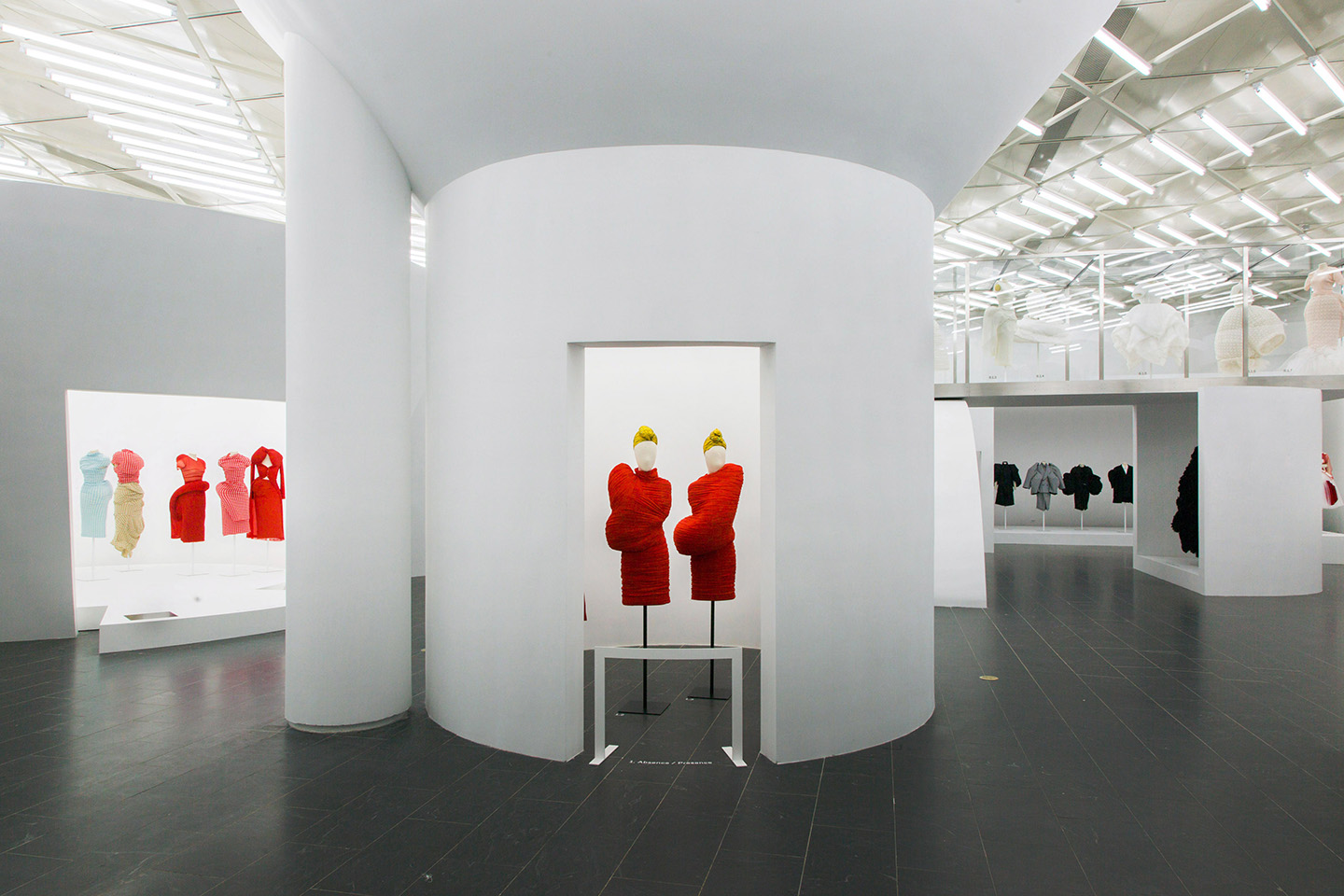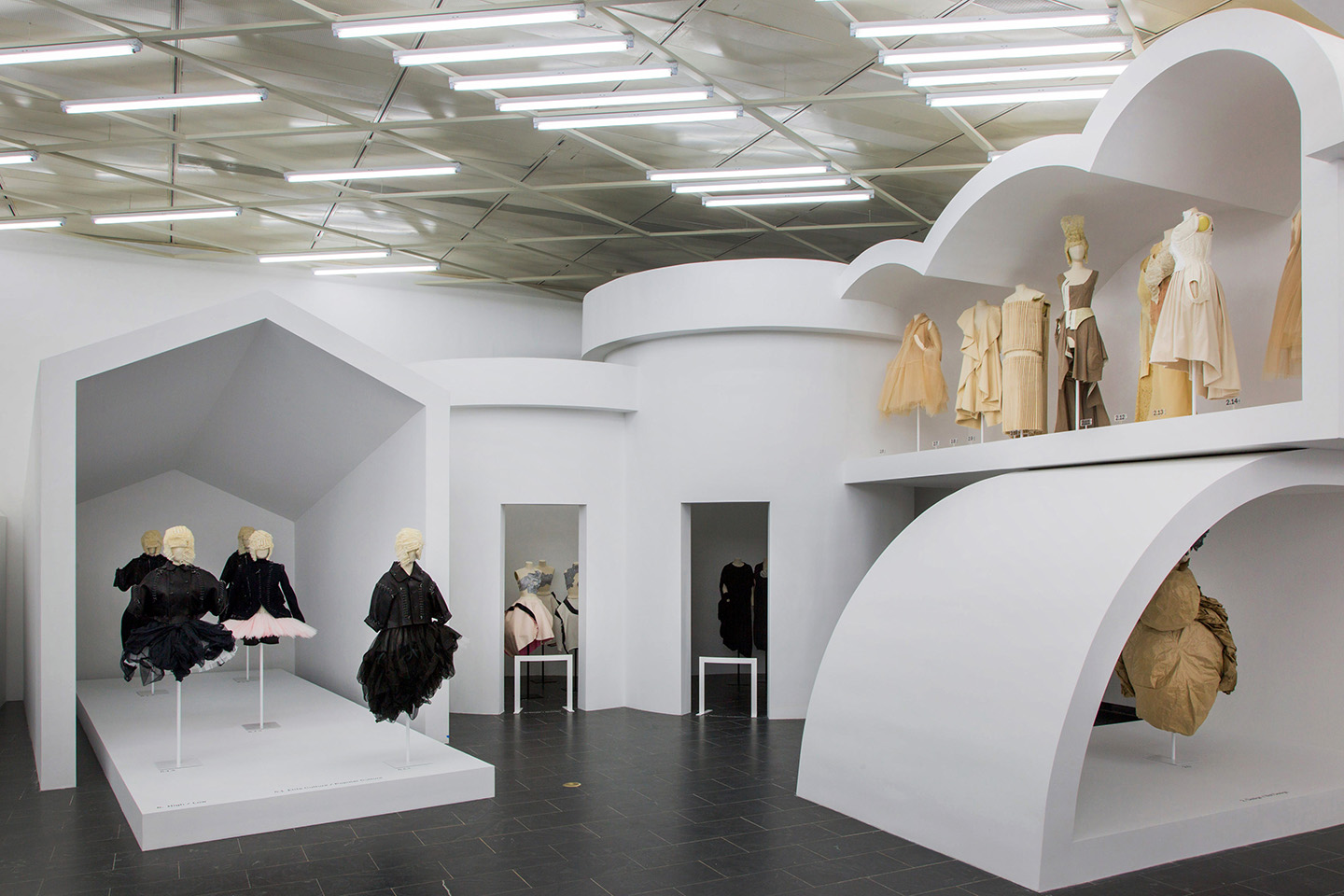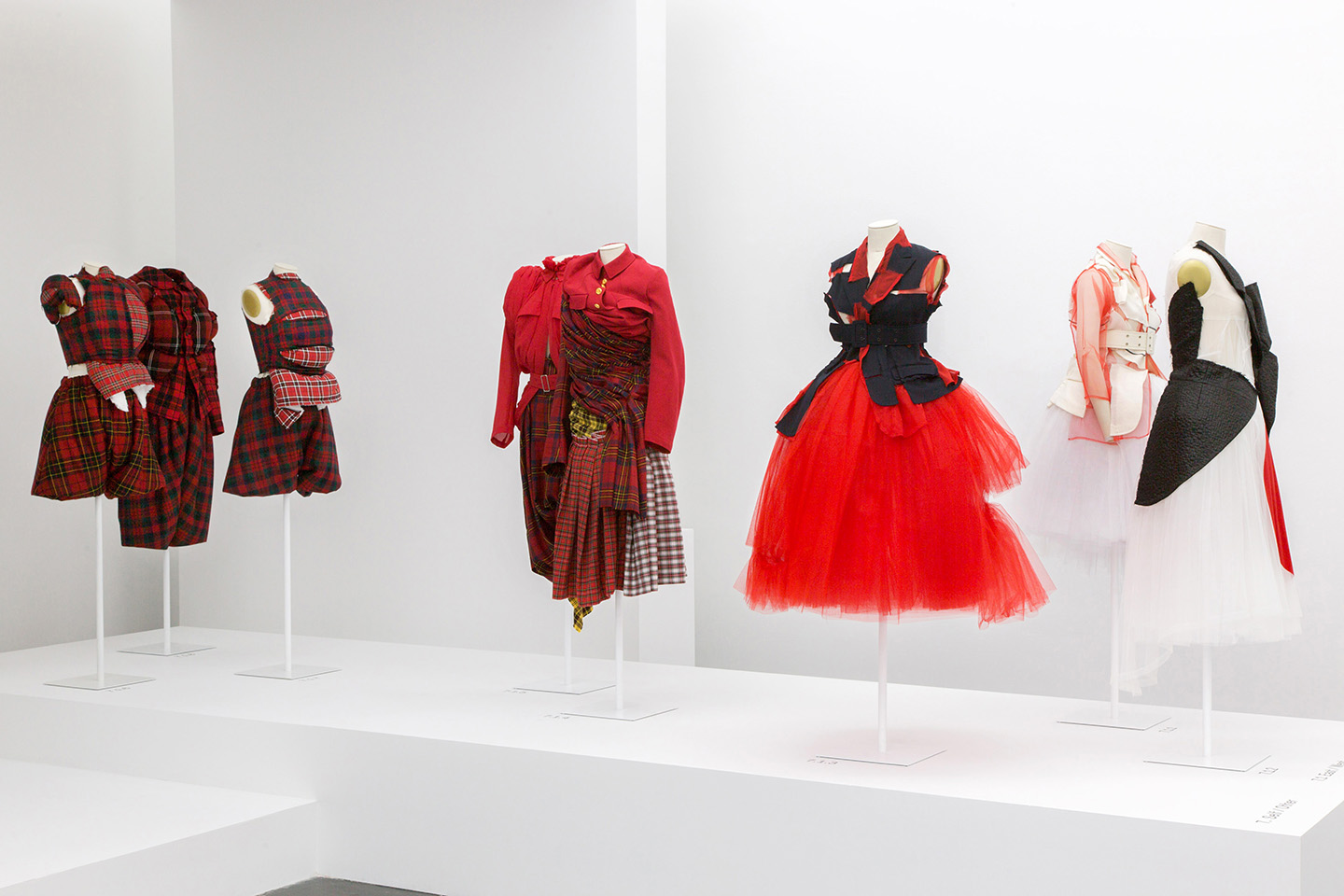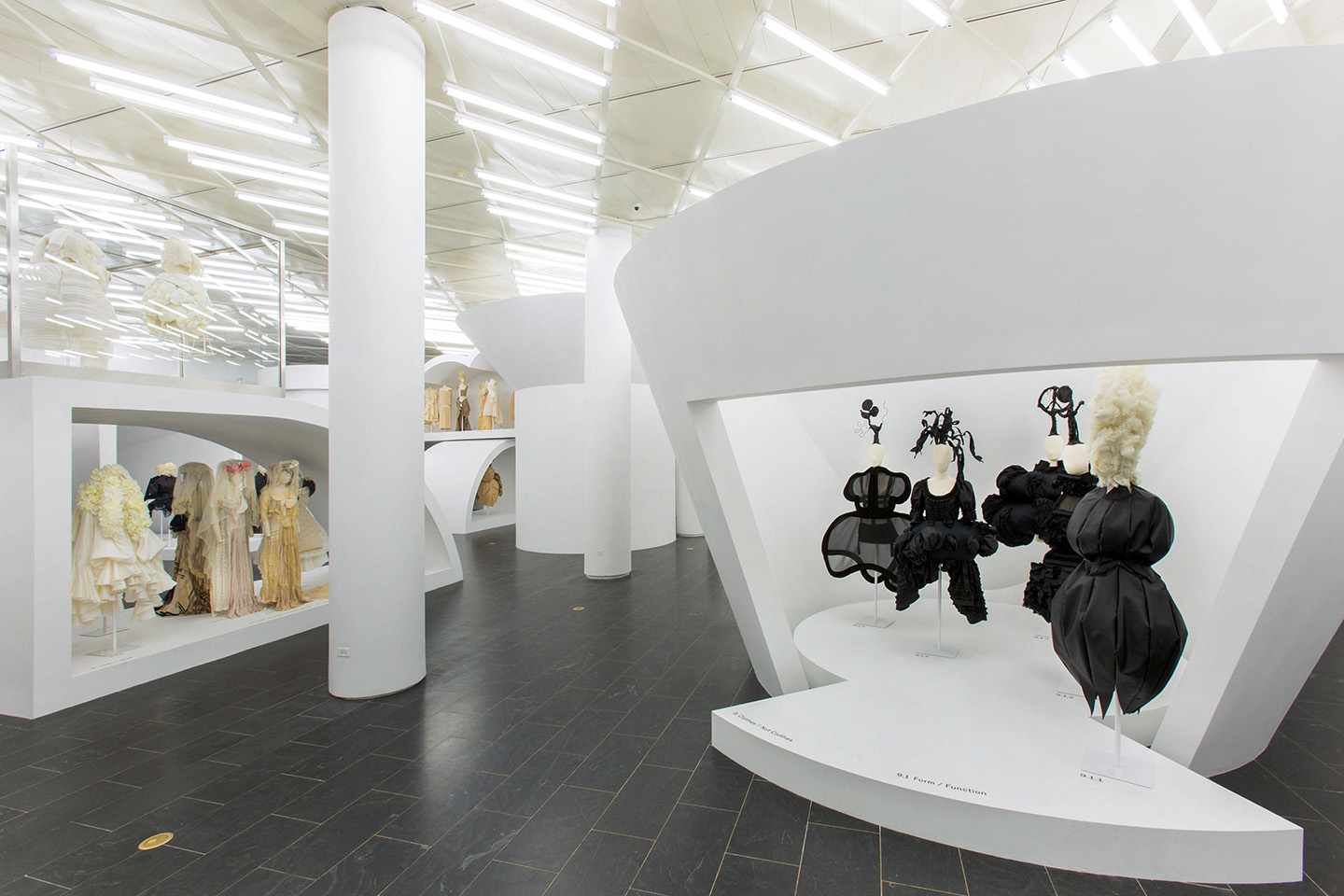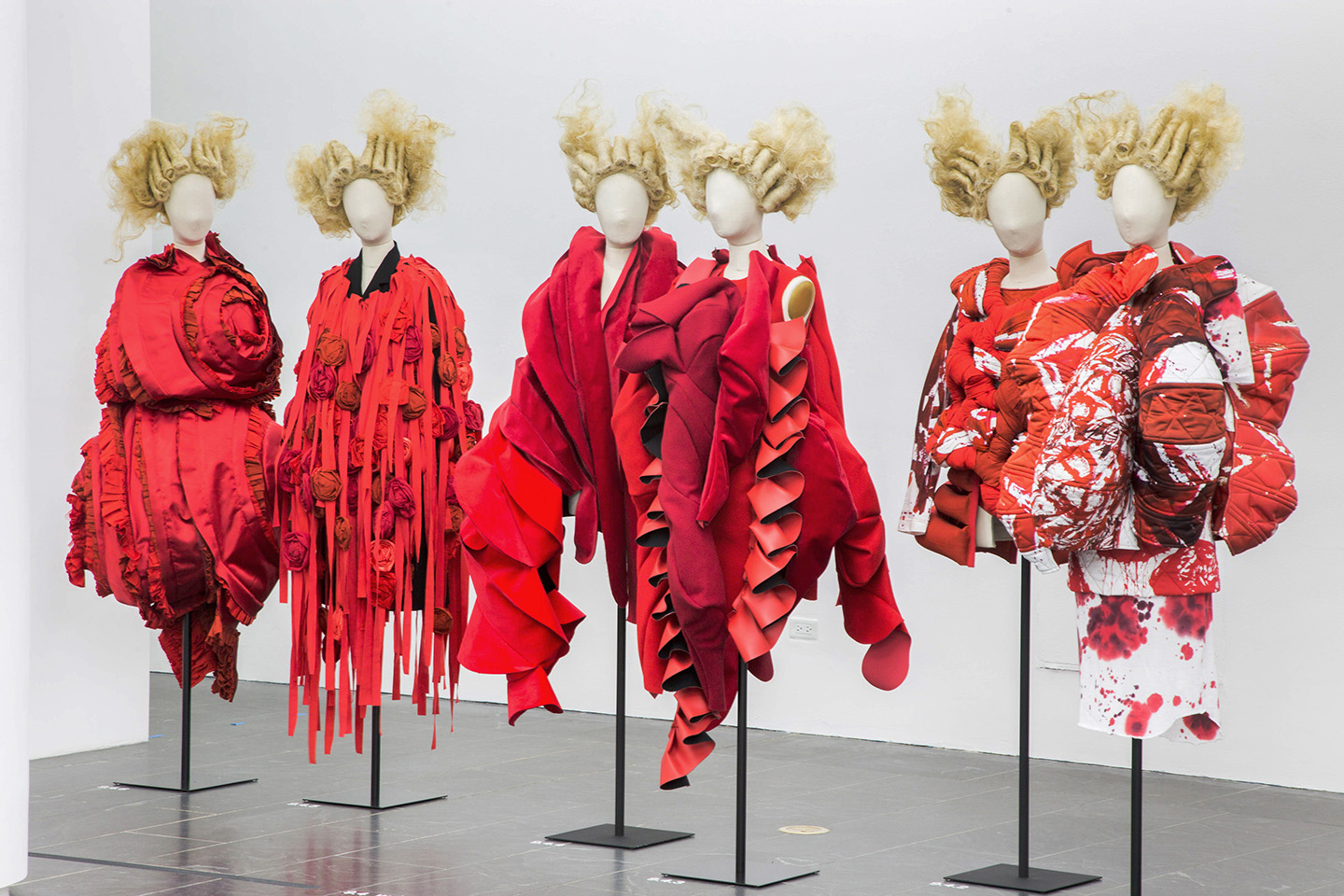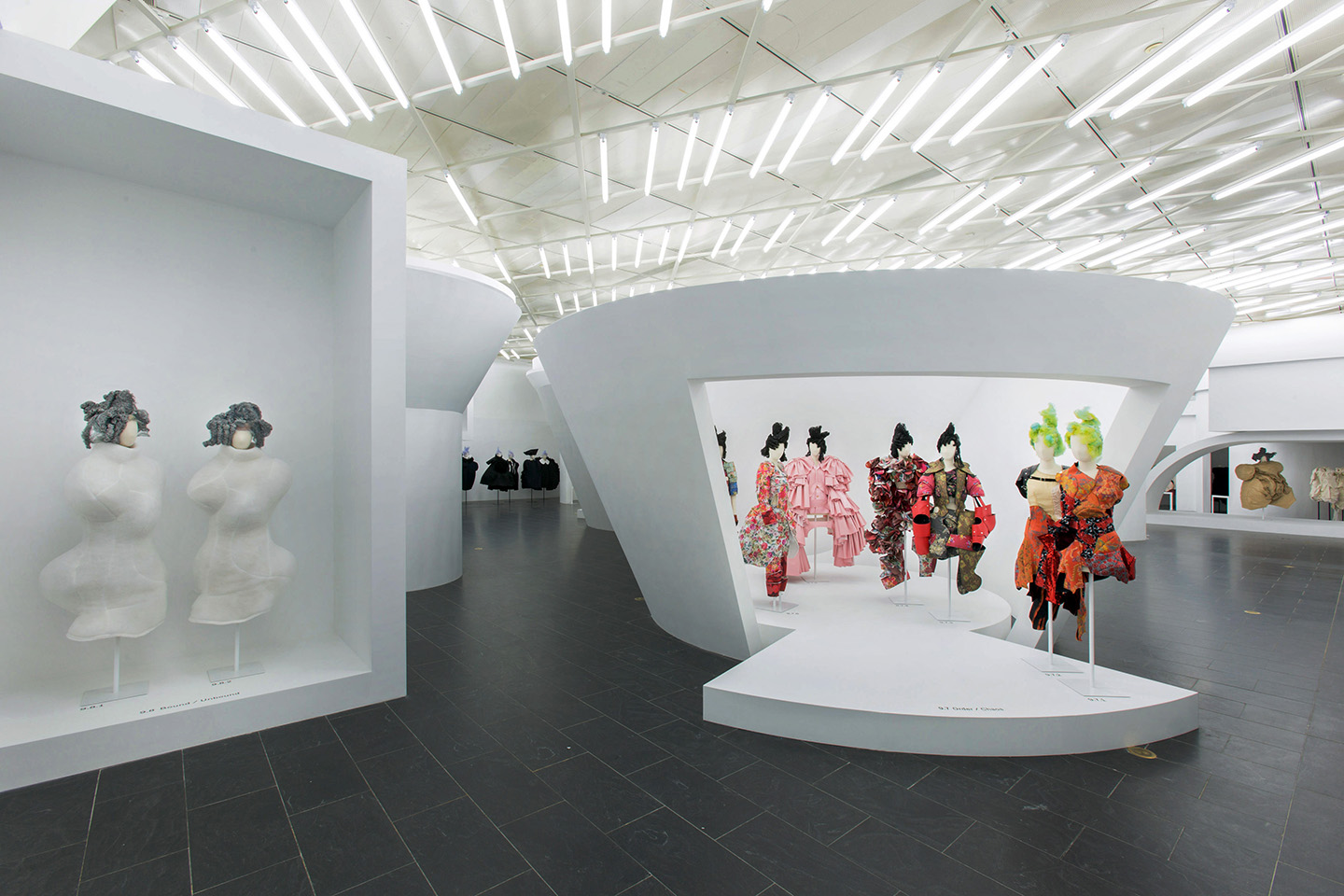 by Wendy Vogel
One definition of third-wave feminism: wielding the female body as a weapon, an armament that is especially powerful when it conforms to conventional beauty standards. This was the feminism I grew up with. First, there were the women-who-had-it-all of the 1980s, whose big-haired, stilettoed style channeled an aspiration for corporate and domestic domination. The 1990s icons supplanted them, casually deploying their waifish physiques as instruments of power in body-con dresses and cool minimalism. The era's alternative femmes—riot grrrls and indie celebrities—disrupted expectations of "girlishness" and sexiness in their collision of schoolgirl style and messy punk. Still, this feminism insisted on the female form's strategic revealing and détournement.

Tokyo-based designer Rei Kawakubo (1942) rejected expectations of traditional femininity from the time she started designing her avant-garde creations in 1969 under the name Comme des Garçons ("like some boys"). She insists she isn't a feminist, but rather a realist. Yet the way that her clothes reimagine the body, restricting it or allowing it to take up space in unusual, sculptural ways, reads as a quintessential postmodern-feminist proposition. She's pushed these ideas from the 1980s to today, retaining her position as an avant-garde forerunner.

Rei Kawakubo/Comme des Garçons: Art of the In-Between at The Met Museum Fifth Avenue turns Kawakubo's work into a literal high-art proposition. Rather than using the Costume Institute's subterranean galleries, often turned out to resemble a chic basement boîte (the 2015 fashion survey China: Through the Looking Glass perfected this formula), the Institute's curator-in-charge Andrew Bolton stages Kawakubo's show inthe Met's lofty third-floor special exhibition space. The universe of Comme des Garçons is bathed in ethereal white. The lighting design, by Thierry Dreyfus of Eyesight Group, is an even (if unforgiving) wash generated from fluorescent fixtures lining the ceilings on a diagonal. The exhibition architecture comprises a cluster of white sculptural forms; the clothes hang on simple stands—with dramatic headpieces designed by Julien d'Ys, in styles from turbans to barrister's wigs in cellophane. From a bird's eye view, the effect might resemble the façades of modern art museums like the Guggenheim, made into three-meter-tall chess pawns or a set of giant building blocks.
The non-chronological exhibition includes nine loose binary subthemes, like "High/Low," "Self/Other," and "Model/Multiple." They mimic Kawakubo's guiding principle of in-betweenness, a vacillation between mu (emptiness) and ma (space). Section 3, "Fashion/Antifashion," includes Kawakubo's earliest creations on view: her 1980s collections of dark garments that began to play with shapelessness, through details like wads of fabric bunched around the waist. These pieces signaled a modernist departure from her earlier designs, which addressed Japanese tradition. Pieces like the Round Rubber dress of spring/summer 1984—a short-sleeved linen sheath accessorized with a harness-style belt—look contemporary from today's perspective, particularly for New York fashionistas.
But Kawakubo does not remain content to trace her influence on the past thirty years of couture. Rather, she uses clothes to stretch the idea of fashion as body-sculpture. Section 1, "Absence/Presence," highlights four red garments from three collections over twenty years that challenge the borders of body and dress. From her spring/summer 2017 collection, "Invisible Clothes," she features a voluminous dress of red velveteen turned risqué by a clear PVC bodice. These garments celebrate absence, but mummy-like gathered dresses from "Body Meets Dress–Dress Meets Body" (spring/summer 1997) radicalize the idea of presence, with protuberances at the neck and stomach, stuffed with goose down. While they urge viewers to reconceptualize notions of maternity, or disability—one cannot help but think of the Hunchback of Notre-Dame—the practicalities of how to wear the dresses are mysterious. These outfits appear again in Section 8, "Object/Subject," accompanied by mesmerizing videos of the Merce Cunningham Company dancing in them during Scenario. This performance, a collaboration between the choreographer and designer, debuted in 1997 at the Brooklyn Academy of Music. It updates the mechanistic concept of Oskar Schlemmer's modernist Triadische Ballett (1922) for an era concerned with the body's organic possibilities.
Dance acts as a metaphor for Kawakubo's exhibition, which alternately pulls viewers in and pushes them away. In Section 2, "Design/Not Design," Kawakubo divulges her process of construction through a number of garments in fabrics like cotton lawn and canvas. Having no formal training, Kawakubo sculpts her materials into shape, like a paper ball gown from the forthcoming "Future of Silhouette" collection (autumn/winter 2017–18). A handful of designs in this section perch on a canopy with a scalloped roof well above eye level, resisting the fetishization of luxurious detail that most designers make their signature. Two pieces from "Clustering Beauty" (spring/summer 1998) constrain the body in sharply pleated semicircular forms, driving traditions of concealment (like the padding underneath a traditional kimono) to absurd levels.
Kawakubo's greatest hits appear in sections like "High/Low"—featuring the 2005 "Ballerina Motorbike" collection of delicate tutus topped with bubble-silhouetted leather jackets—and "Self/Other," with three subsections devoted to the dichotomies of "Male/Female," "East/West," and "Child/Adult." Kawakubo arguably produced her most "wearable" items while exploring adventurous suiting, as in the "Persona" collection with high-volume sleeves (autumn/winter 2006–07), or the Cubist concepts of spring/summer 2007, with layers of black and red fabrics collaged over mountains of white tulle. Though paying lip service to modernism, Kawakubo's designs hint at her Japanese identity through references to the flag of the rising sun, or the exaggerated kawaii propositions of her "Not Making Clothing" pieces of 2014.
Kawakubo's explorations of birth/marriage/death (as part of "Then/Now") attest to the power of the female body, even as they estrange it from any conventional forms of sexiness. "Broken Bride," of 2005–06, repurposes the white wedding dress as a kind of mourning gear. Panels of trompe l'oeil fabric, depicting what looks like a smoldering inferno, cascade down the sides of a dress of white. In "Ceremony of Separation," from autumn/winter 2015–16, Kawakubo attaches tiny baby dresses to a tower of black lace. The final section, "Clothes/Not Clothes," is given nine subdivisions that explore notions of loss, abstraction and even monstrosity. Many return to Kawakubo's stark palette, as in examples from the recent "Invisible Clothes" collection that swathe the body in layers of black batting. "Life/Loss" isolates several garments in solitary, tomb-like enclosures. In shades of ghostly white, black and gold, the "Ceremony of Separation" appear again, encircling the body in empty ringed lines, or attaching empty bundles, suggesting what might be lost or gained through an attachment to one's biology. These are questions that extend that feminist artistic practice has also grappled with for a half-century.
Comme des Garçons may be historicized as a brand that made Japanese avant-garde concepts accessible to the mass market. The label's discreetly branded tee-shirts, wallets, and jackets in the Met Museum store prove that Kawakubo is not above popular taste. (As she says, "Fashion is not art … [it] comes in a series and it is a more social phenomenon.") Still, the designer's enduring mark will be in her ability to unite two opposing ideas: a sense of deep respect for the female body and its history, with a selective disregard for such fashion concepts as wearability. Kawakubo's work is in the streets, but it's also in the clouds.
.
at The Met Fifth Avenue, New York
until 4 September 2017