EXHIBITIONS
Renato Leotta at Galleria Collicaligreggi, Catania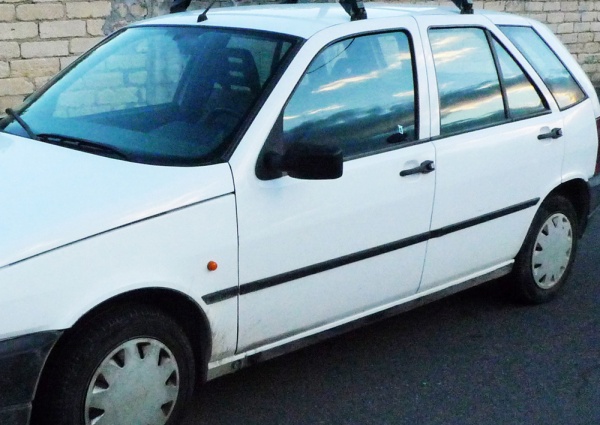 Renato Leotta's solo exhibition "Belvedere" – organized with the collaboration of Alessandra Ferlito and Beniamino Foschini – follows a hyperlink between process and landscape. Simulation of a walk into a Baroque villa, track four different escape routes and multiple alternatives for understanding the message and the process definition. The four routes are: the complex set of ruins seen through the architecture and botany, the geopolitical nature of a place, the ambiguity and epic, and finally the conditions of familiarity that can be found in the landscape. The exhibition consists of a single installation and a film in 16mm, the work presented is part of a project dedicated to the landscape, created in 2010 by Renato Leotta between Turin and souther Italy.
Top – Renato Leotta, ////, 2011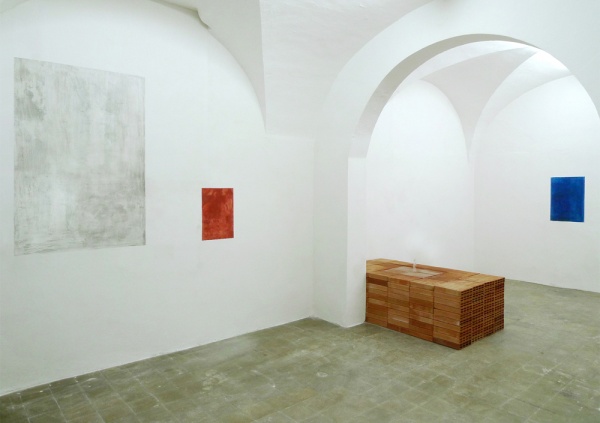 The inlaid lava stone pebbles take after the fan-shaped central gate, first black then white, then again in line at the edges, following perspectives towards the terrace of the belvedere. The row of well-arranged shrubs, in the central avenue, accompany the vision until a rotunda and then a fountain that forces the way to its perimeter in a double ramp marked by pittospora plants and palms. The design, with its agreeable play of ups and downs, is checked by a small structure of iron and glass that houses, usually, the orchestra and public debates; on the left the kiosk still provides refreshment of soda and salt on the muggiest days, pistachio nuts and walnuts during religious festivities and almonds and mulberry when in season … from here, a black stone road widens and drops down steeply to then come to a halt in front of a dry stone wall that marks out four ways: The garden of rare plants, the night butterflies, the path of statues and the road to the sea.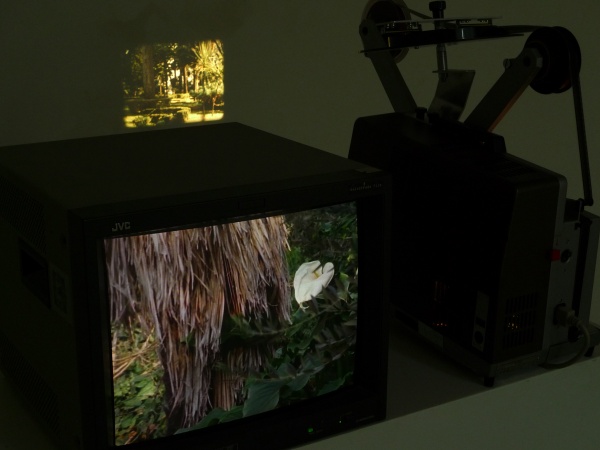 The four streets run parallel in the first section then, their angle changes, increasing step by step. In some places you can find shortcuts that connect the four main streets, diagonally, elsewhere, if you have good orientation, the shortest path to return to the fountain; you can also find shelter to rest or spend the night. The drinking fountains are arranged symmetrically, with grace; the botany is exquisite, from the time of Federico, and allows long leisurely walks, also during the sultry summer days, when the land of the desert is pushed northward, in direction of slopes of Etna and of Calabria.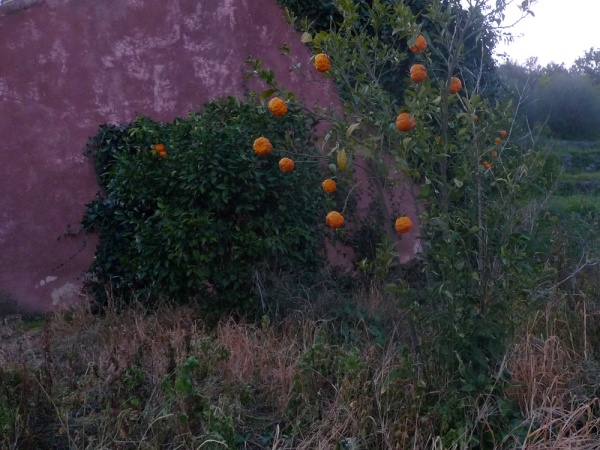 Renato Leotta, Arancia amara, 2011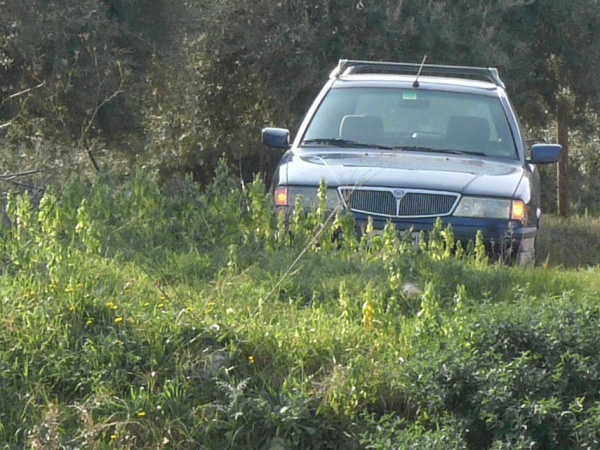 Renato Leotta, LANCIA, 2011
Images courtesy of Galleria Collicaligreggi, Catania