ESSAYS Mousse 12
Cruising Richard Hawkins
Close
1
2
3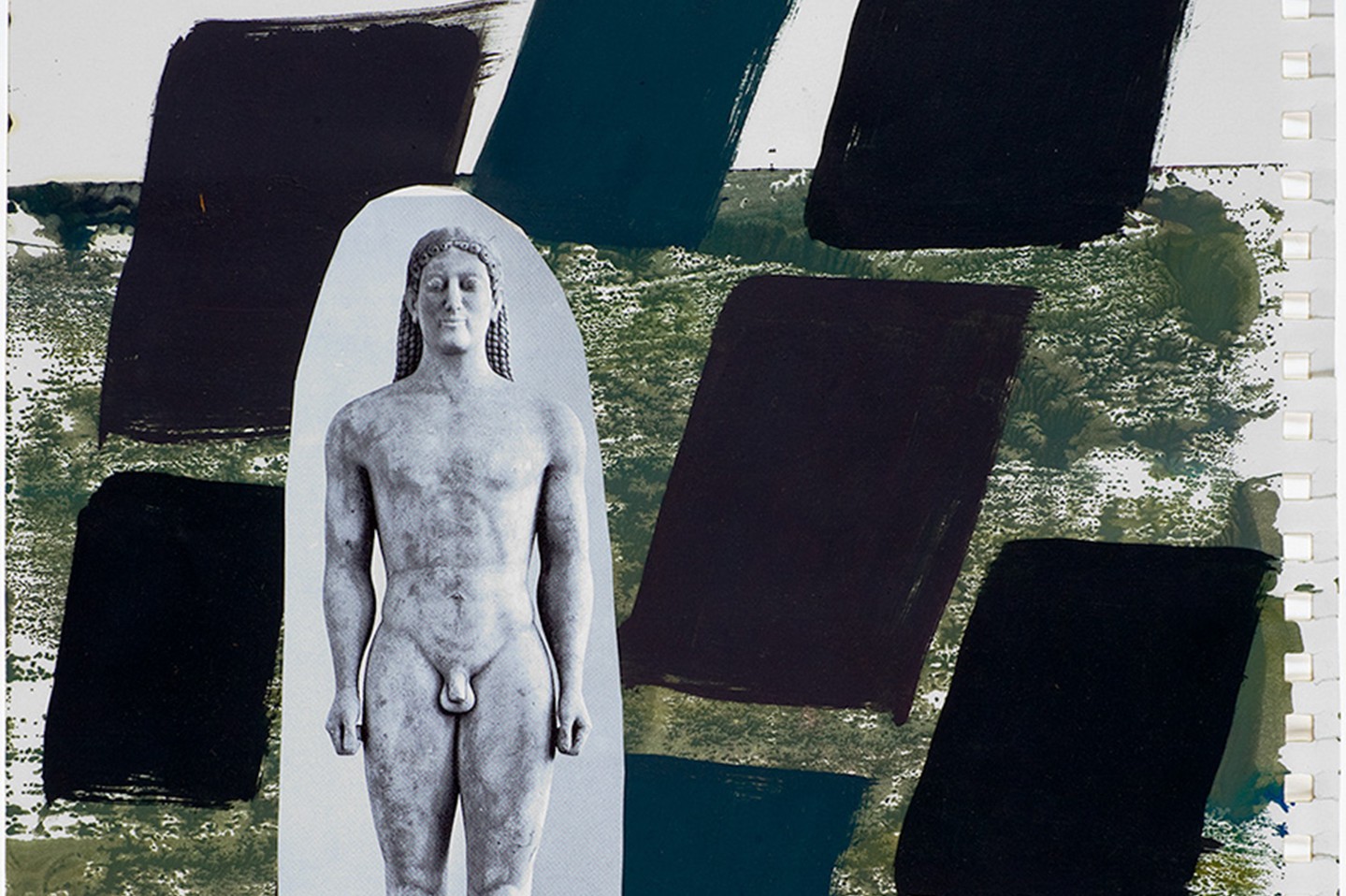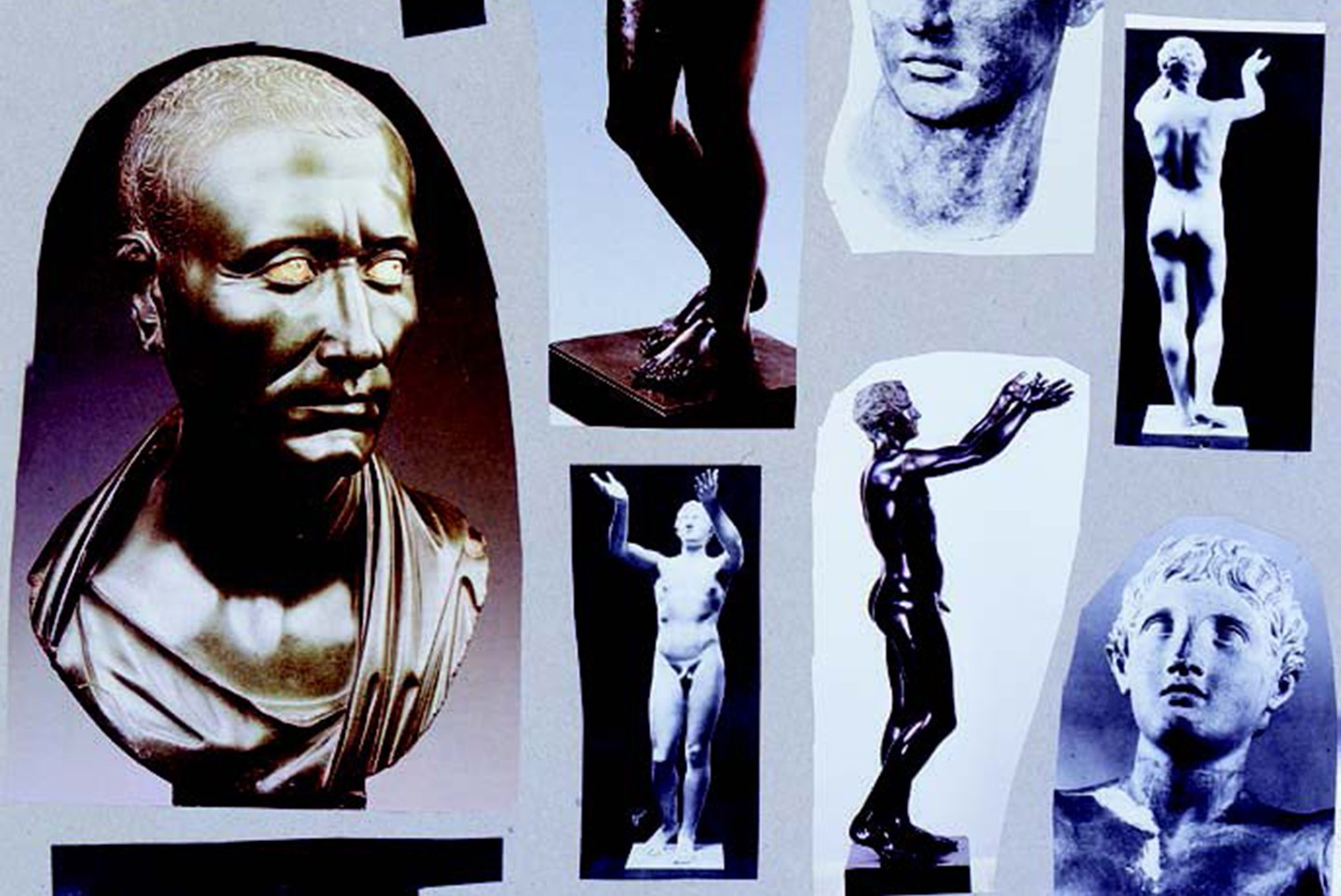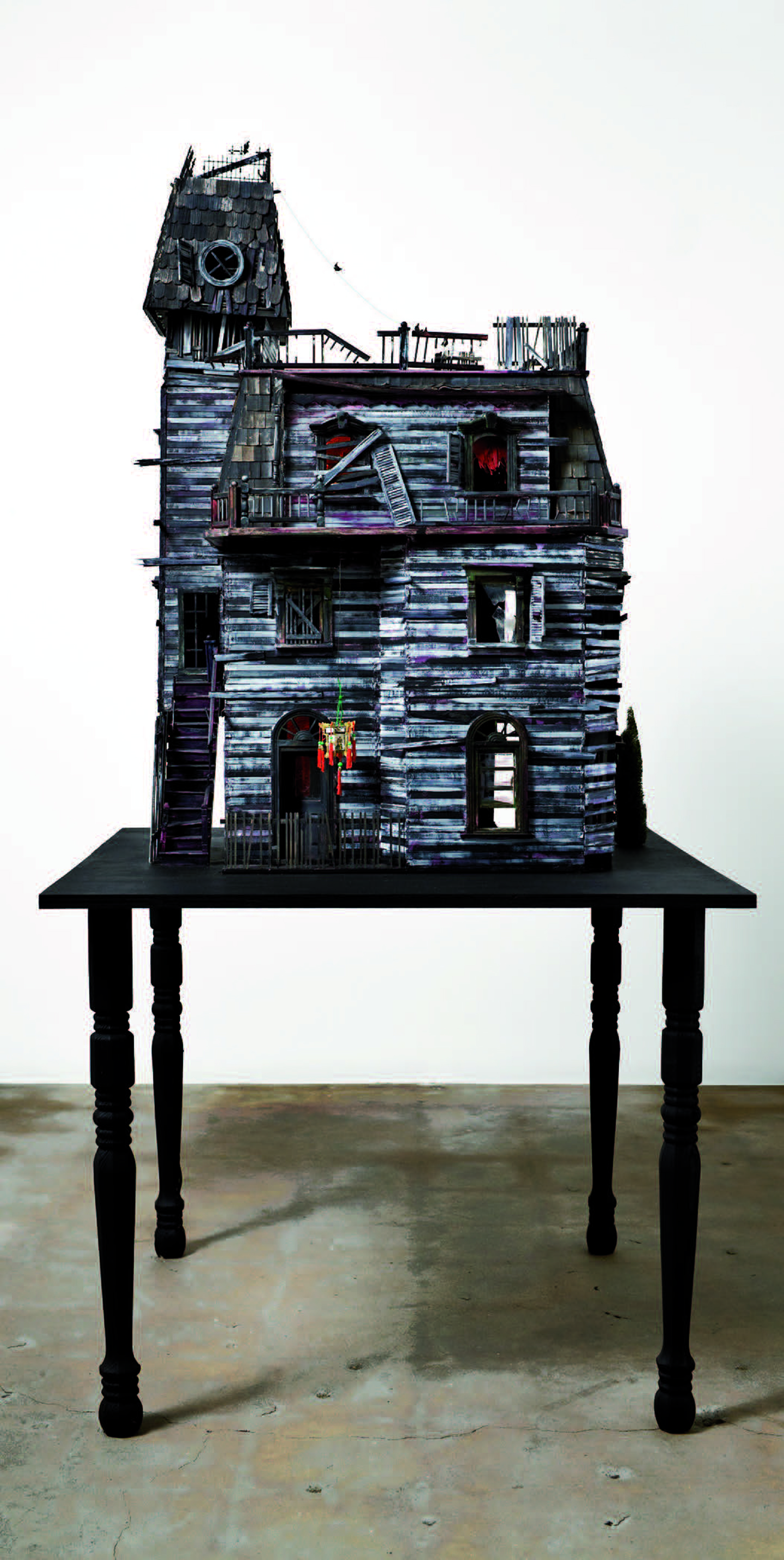 by Andrew Berardini
Commonplaces are annoying. Things like "Paris c'est toujours Paris" or "New York is the center of the world." A well-known one is "Los Angeles is the city of cinema and sex." Rubbish, of course. But we must admit that the artists coming from the Californian megalopolis often share a certain background. Richard Hawkins, for instance, is an artist born in Los Angeles in 1961 to whom the De Appel in Amsterdam has devoted a retrospective exhibition (until February 3). He's a painter and a maker of collages and small assemblages. He draws his inspiration from the queer universe; among the icons he uses is James Dean; there is the question of his infatuation with Tom Cruise; and then… Okay, okay: Los Angeles is the city of cinema and sex.


In Los Angeles, at least in certain neighborhoods, there are signs forbidding cruising. Defined in bureaucratic language posted as the passing by a corner more than three times in an hour. Though sometimes directed at Chicano car culture, mostly these signs are posted in gay neighborhoods, trying to discourage the underground commerce of male street hustlers. As an artist, the Los Angeles based Richard Hawkins is cruising. His work embodies every sense of the word. Cruising is a prolonged look of lust, forcing the eyes to linger. Cruising is never going anywhere in particular, but open to opportunity as it may present itself (or himself as the case may be). "Cruising" originates as a sailing term from the Dutch, to sail to and fro for pleasure; when and where it entered the gay lexicon is unclear, but the word, even in its easy languor (the hard "c" leading to the low smooth "u, " culminating in the slow hiss of steam in the "s"), matches the act of being open, the danger and adventure of sex with a stranger, the hard history of men resorting to dark, anonymous couplings because of the taboos associated with their desire. Cruising has a nomadic restlessness pulled along by the imperative of desire.
The cruiser is the cousin of Charles Baudelaire's flâneur, but for Baudelaire and then Benjamin, this "botanist of the sidewalk" was a shopper with no intention of buying; the cruiser on the other hand, is ready to set his money on the table, to commit, if only for the fleeting fuck down a dark alleyway before setting off again into the city of night.
But Hawkins' cruising isn't just sex. He cruises history, high art, pop culture, painting and sculpture, Hollywood, Texas, Thailand, Bali, and ancient Rome, mixing it all up as he goes along. Along with the fashion glossies, gossip rags, and stroke mags, he's cruising Janson's History of Art (or likely something more sophisticated; but I'm not privy to his bookshelves, though the thought of peeking through his collection titillates me). With the diligent depth of a scholar in the stacks of art history and the obsession of a fan of the matinée idols and porn stars, Hawkins work combines the high and low that is more like the sprightly intellectual humor of a New York School poet like Frank O'Hara than a rehashed American pop artist (or any their trite third- and fourth-generation scions choking the auction houses and the advertisements of art magazines), but all of it spiked with sexual longing a shade darker than Lunch Poems.
Richard Hawkins has cruised throughout his career. One of his early projects was even, in a convenient coincidence, about the sexual obsession with the actor (and one-time teen heartthrob turned lunatic Scientologist) Tom Cruise. Hawkins cruises in the sexual sense, populating his work with the obscure objects of his desire, studly young male models cut from the pages of fashion magazines appearing sometimes as Frankenstein monsters of the perfect man, other times as decapitated heads floating in color fields. Recently his desire for beauty has manifested itself in the forms of Classical statuary, ideal forms and postures from Greek kouroi to a Roman emperor's son who died early and became a demigod (but don't all of our handsome young men; James Dean might have croaked a crusty has-been if he had not also lost his head). The decapitations of male models reflect a similar trend in the work of writer (and friend of Hawkins) Dennis Cooper, where madmen, after brutal sexual rape of young boys, dismember their victims to find the source of their beauty to find the part of the body that corresponds to soul. Hawkins takes things (people, media, ideas) apart like the true collagist he is. As Michael Ned Holte notes in a recent article in Artforum, collage is Hawkins' "metier if not his medium." Hawkins shifted at one point from collage sculpture to painting with collage, to pure painting, blocks of color as if cut from magazines to alight on color fields. His paintings, both figurative and abstract evoke Phillip Guston and R. Crumb, both artists who draw the human body in all its gross purposes and rough angles. If Milan Kundera is right in saying that kitsch is a denial of shit, then the work of Richard Hawkins is anti-kitsch. Not to say that Hawkins rolls in the fecal fields of Manzoni, but rather there is an embrace of the body, its presence, its messy ejaculations and viscera, that is complete and deep. Collage and pure painting were the modes of the early twentieth-century avant-garde, and Hawkins deftly combines them, seamlessly fusing not only the physical but also the intellectual in a body of work that, though it has shifted all over the map, has maintained its unique essence throughout.
Sometimes the content as well as the practice seem to be cruising as well. One recent suite of paintings is populated by rent boys and lechers and all manner of innocence and experience in between. In the painting Sunburn (spitting off the balcony) (2006), I can't help but look for a story in the handsome wraith leaning off the balcony of what looks like a hotel room, the thick legs on the bed are those of a sun-burned tourist, recently serviced. The colors disorient, ranging from cosmic guava to snot green, almost psychedelic in its effect, as if the sexual tourism of Paul Gauguin were radically updated, the phantasms of the French painter's late work chased long past his death into the 21st century skyline that confronts our hustler, more queer Houellebecq than noble Tahitian savage. In looking over the work of Richard Hawkins, I can't help but think of a host of literary references from Baudelaire and the New York School poets (and in some ways) to Oscar Wilde, Dennis Cooper, Jarry, Proust, and Houellbecq; and though his work doesn't betray any literal narrative, it has an unmistakable poetic quality. A few of these writers are gay, but Hawkins avoids the anodyne fetishization that characterizes the work of other "literate" gay artists, in particular the anodyne imaginings of Hernan Bas. The critical record on Hawkins is littered with more literary allusion than art references. And maybe following the "to and fro" of a work is like following the lines down a page. Maybe because I'm a reader, I love an artist that knows how to read. But rather than having this limit the boundaries of his imaginative wanderings, his cruising, the perceived literate nature of his works gives the work another aspect of ambiguity, another layer of mystery, another street to meander down, looking.
Hawkins' "to and fro" of media and style is always forward, and his most recent Los Angeles show was in some ways his best yet, by both including everything that came before and a dramatic leap forward. The show consisted of collages on paintings, the cutouts of Greek koroi and Roman demigods; but the sculptures, ornate and Gothic doll houses, haunted and dreary, had almost his entire oeuvre squeezed into their tiny interiors. Unfortunately, this is the only mid-career survey the artist will be having in his hometown for the time being, the real one is going on at the De Appel in Amsterdam. For those walking through the exhibition, I wonder what they make of what I call his cruising. Do they think it's temporary, aimless, just a glance, no matter how penetrating? This would do cruising and Hawkins an injustice. Cruising isn't any less serious than directed study; it just has a different trajectory, that of one guided by intuition, accident, and possibility, dependent on chance and opportunity. Every new body of work by Richard Hawkins is delightfully unexpected, and I look forward to his next, but having no idea where it and he might go. You tell me which direction is "to and from."
Originally published on Mousse 12 (January 2008)