CONVERSATIONS Mousse 5
Maurizio Cattelan Interviews Roberto Cuoghi
Close
1
2
3
4
5
6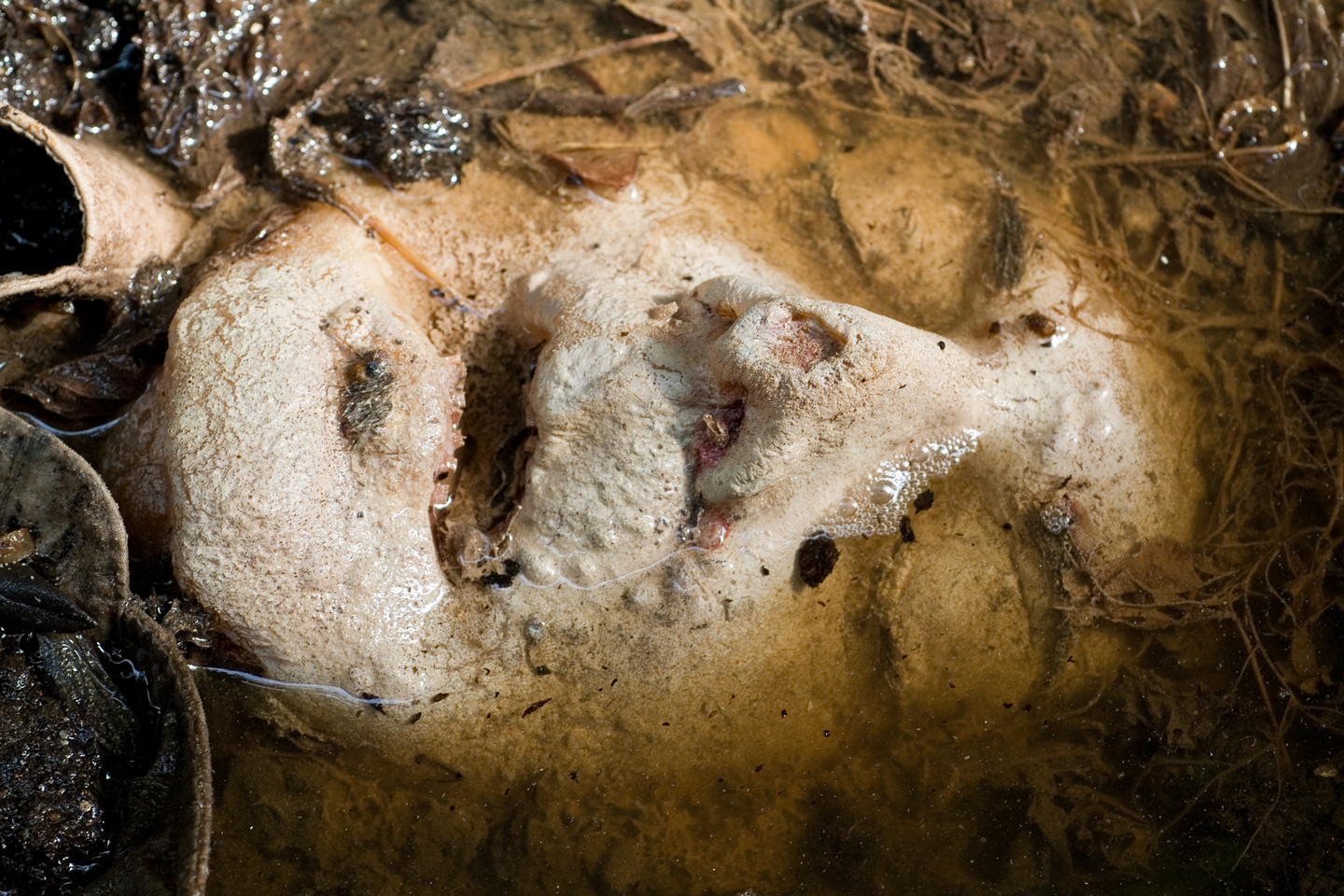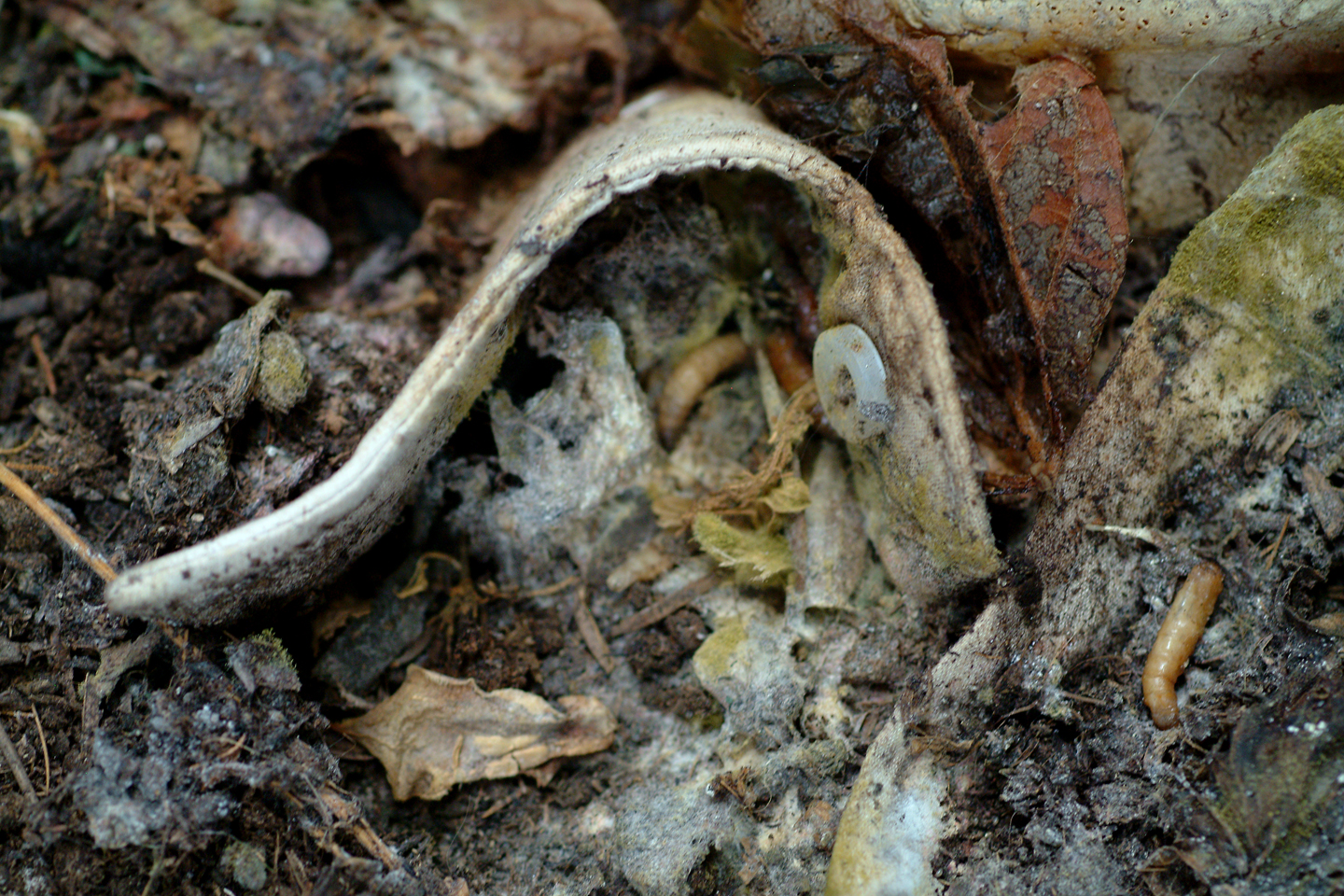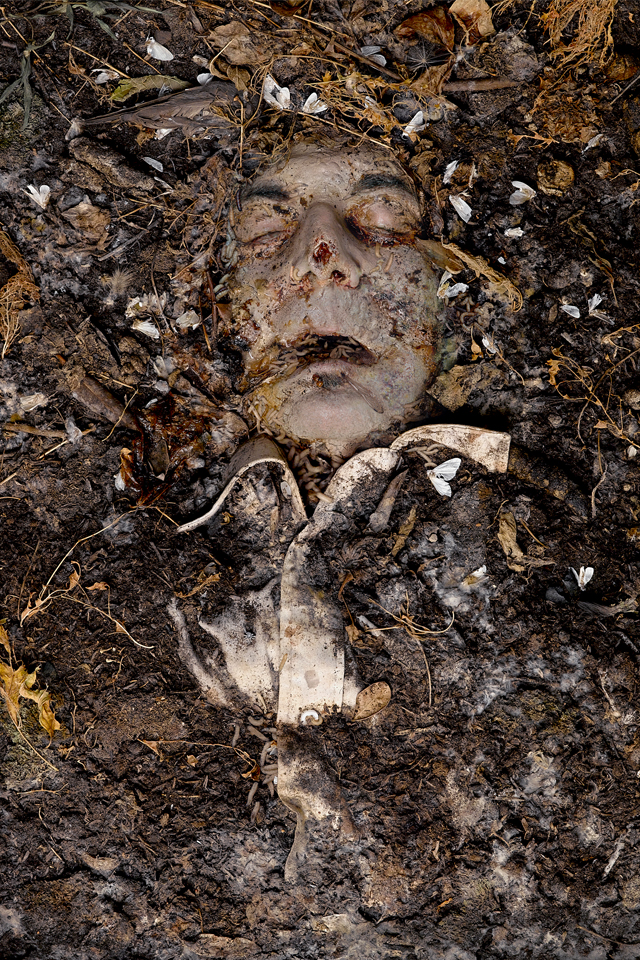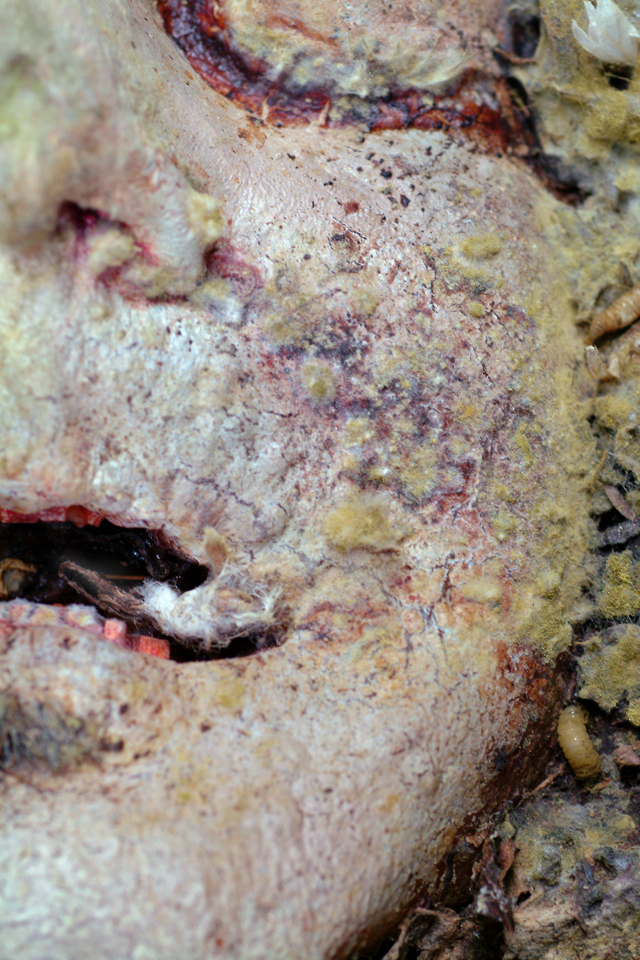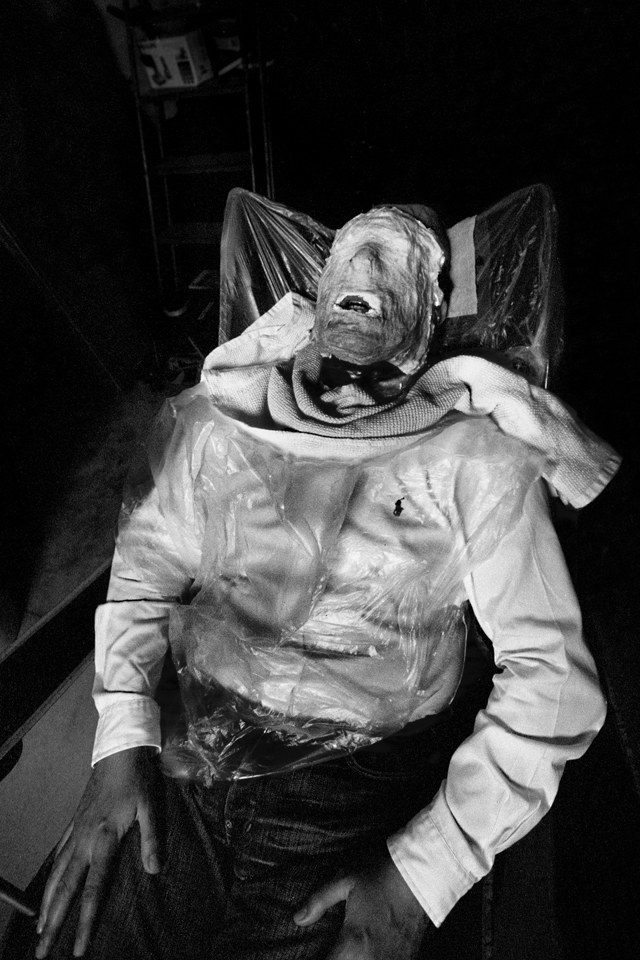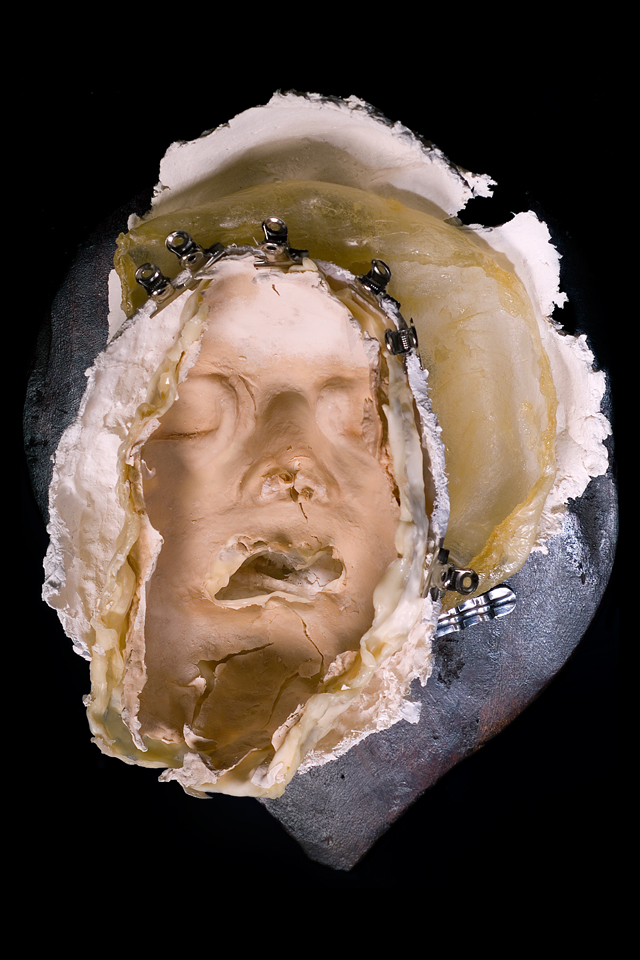 by Maurizio Cattelan
MAURIZIO CATTELAN: I've got nothing. I'm filled with guilt. How are you?
ROBERTO CUOGHI : Lymphatism, malabsorption.
MC: You seem like the ghost of the Loch Ness Monster. When will you fix the painting of the ghost?
RC: I don't remember why.
MC: It broke.
RC: In time.
MC: In the next ten years?
RC: In time.
MC: Is that a promise?
RC: If you're killed only once.
MC: Promise. Tell me something very complicated.
RC: A parliamentary commission of inquiry.
MC: Seems like something boring.
RC: It was an inquiry about you.
MC: Who are your friends?
RC: I have a temperamental disposition to having none.
MC: Who could be your friends?
RC: I wouldn't know, they're all over the place. One is in Turkey. They're scattered like the Babylonians who were looking for their names. Each is founding his own people. We will never understand each other again. It will be useless to meet and talk. Everyone together is no good, it's not done.
MC: Is it your fault?
RC: All I have is a temperamental disposition.
MC: I insist.
RC: Temperamental dispositions never tire.
MC: Who do you exchange opinions with?
RC: Here in Milan, if you aren't speaking with an architect you are speaking with someone who would have liked to be an architect, or else you're the architect.
MC: What's your style?
RC: She looks for the tools, take apart wardrobes, and I chose the colorful bars of soap and perfumed erasers.
MC: What is your worst nightmare?
RC: An infection in the operating room, but also a lot of people. I lose a lot of time avoiding people.
MC: How much time have you lost?
RC: Two years in middle school. In the end I was twenty centimeters taller than everyone else.
MC: You did so badly in school?
RC: I was okay, they always failed me for other reasons, also at Catechism class and driving school and even at Brera. I never got my driver's license and I never learned to pronounce my Rs, that's why for the Italian Auxology Institute I'm an AUTISTA, a DRIVER. Not an ARTISTA.
MC: What's the problem?
RC: Concentration is a problem. Everything for more than ten minutes is like a duel.
MC: What do people reproach you for most often?
RC: That I don't know how to be in the world.
MC: What do they say to you?
RC: My father said it.
MC: He doesn't say it anymore?
RC: No, he doesn't say it anymore.
MC: Have you learned how to be in the world?
RC: No, he's dead.
MC: So what did you learn?
RC: I always learn the same thing.
MC: That you don't know how to be in the world?
RC: Yes and whoever tells me will die.
MC: What is the best idea you've heard?
RC: The word that became flesh, it's an idea that never ends.
MC: Do you believe in God?
RC: No, I believe I'm a Cartesian, I wouldn't be sure.
MC: So do you believe in forms of energy?
RC: Forms of energy are for imbeciles.
MC: Do not have faith is like not having an ear?
RC: Someone says that. Does Küng say that?
MC: Do you have to face a fear to overcome it?
RC: Fonzie said that.
MC: A Cartesian doesn't paint ghosts.
RC: Some things you take without chewing.
MC: What is after?
RC: There will be what was before.
MC: Before coming to the world?
RC: Where were you before coming to the world?
MC: Nowhere.
RC: That's it.
MC: You don't feel part of some greater harmony?
RC: You want to say that us and the mildew are an expression of a singular sentiment?
MC: What are the limits to which a person can be defined as young?
RC: If you preserve the spontaneity and the freedom of a child, I think you become a crazy old person.
MC: Ground, cremation, or dove coop?
RC: What is the dove coop, the colombaia, colombarium? The loculus.
MC: So then ground, cremation, or loculus?
RC: Am I so diminished? You'd have the dove coop.
MC: Why the dove coop?
RC: I don't know, but by now it should be a dove coop.
MC: Have you ever met a ghost?
RC: I knew a motorcyclist who claimed to have met aliens. He was called Passero, and he was pretty well known around my parts, but he was better known for having shown himself unable to get it to go into a coffee cup.
MC: But have you ever seen something strange?
RC: I've seen the Bush motorcade speeding at night along the Imperial Forums. The closest thing to a close encounter. There were white and blue lights. There was a show in Testaccio on artists from Mediterranean countries who wanted to seem northern European. But the Lebanese curator couldn't sit at the same table as the Israeli curator and the MACRO meetings were done twice.
MC: The last show that you were crazy about?
RC: I don't like shows. When I can I don't go to see shows. I don't like doing them, either. I don't know how to do them, it's a perversion. I don't even like to see a space. I've never had a great desire to dialogue with a space.
MC: Is the last work always the most successful?
RC: You don't say "last," you say "most recent." The process continues even if the work is finished. The most successful work arranges itself while you're at the movies or painting your nails. Those things that come looking for you, and if they return, it is only to be completed.
MC: They seem to be the living dead?
RC: The point is that it counts what you think, but you shouldn't think too much. There are people who are like camels their whole lives.
MC: Camels?
RC: Ruminants. Assaulted by things. Verminous. They aren't there even if they are.
MC: It's like another level of consciousness?
RC: I don't know, it's also an exercise. You go in the pool. The level of consciousness depends on the volume of blood in the brain.
MC: How do you become the camel?
RC: You need mental strength to manage things. Like people who can sleep whenever they want. You have a certain mental strength, not me, and for this reason I can't go to the movies whenever I want. I would be attacked, I'd start when the lights went out, I'd tell the whole film during the break and then begin again.
MC: What does it mean to work?
RC: To work seriously is like having neurosis. Sane people don't work seriously.
MC: What does it mean to be sane?
RC: You should say "orientation," as in resolving your orientation and then nothing is ever resolved. For me, being sane means always being about to vomit.
MC: Eyes are the mirror of the soul?
RC: It's like saying that fish is always accompanied with white wine or that Picasso invented Cubism with Les Demoiselles d'Avignon.
MC: What is beautiful and what is ugly?
RC: It's beautiful when you can do something that you shouldn't, but it's ugly because you lack the courage.
MC: What is sin?
RC: I read an article about a world without sin. A long time ago. Maybe I didn't read it, but there was an illustration with families and children on a lawn, with a ball and all the rest. Seemed like a picnic. No, it was a picnic. It must have been The Watchtower, or Reader's Digest. Must be something dirty behind Reader's Digest.
MC: Resolve everything in three words.
RC: Globalism and speculative strength.
MC: Things are that bad?
RC: I believe if everyone thought more about themselves things would go better.
MC: Three words on your work.
RC: No.
MC: Three adjectives on your work.
RC: No.
MC: One.
RC: Worse.
MC: Three adjectives for Massimo.
RC: Three numeric adjectives.
MC: If you weren't an artist, what would you do?
RC: Security guard at construction sites.
MC: Have you ever done that?
RC: On via Famagosta, at night. Ten thousand lira an hour.
MC: What else have you done?
RC: I did tarot readings on the phone.
MC: You know how to read cards?
RC: At the agency it was just enough to talk. I didn't even use the Major Arcana. I stopped because they wanted to put me on television.
MC: The first things that come to mind?
RC: I think you're becoming Adriano Celentano.
MC: What's on my face?
RC: There's the test about what's in your head; the face is only useful for corrections.
MC: What are you hiding?
RC: Mr. Havelim has been in the courtyard for six weeks. We can also move him because he is lying on a shopping cart, but he's attracting flies and only the dog likes his stench. We don't know how to get rid of him without having to explain to someone. He's bloated, he's become very heavy. In the end we'll load him in the car and bring him to Lambro. That's what we'll do.
MC: He knows it?
RC: Not exactly. I took his face and I filled it with a smoothie of eggs, bananas, and cow cheese, I put makeup on him and left him there. He told me that he'd recently lost two members of his family. I thought what a privilege it was to see in those conditions. I'd like to see me, you know what I mean?
MC: I don't know, you're doing it all on your own. And if the Tooth Fairy asked you to make a wish?
RC: I'd tell her to give you more time to rethink the question.
MC: Do you prefer to feel undervalued or overvalued?
RC: Better if it's a surprise.
MC: The book that should always be on the nightstand?
RC: I'll make a wish.
MC: Done?
RC: Yes.
Originally published on Mousse 5 (December 2006)