EXHIBITIONS
Robin F. Williams "With Pleasure" at Various Small Fires, Los Angeles
Close
1
2
3
4
5
6
7
8
9
10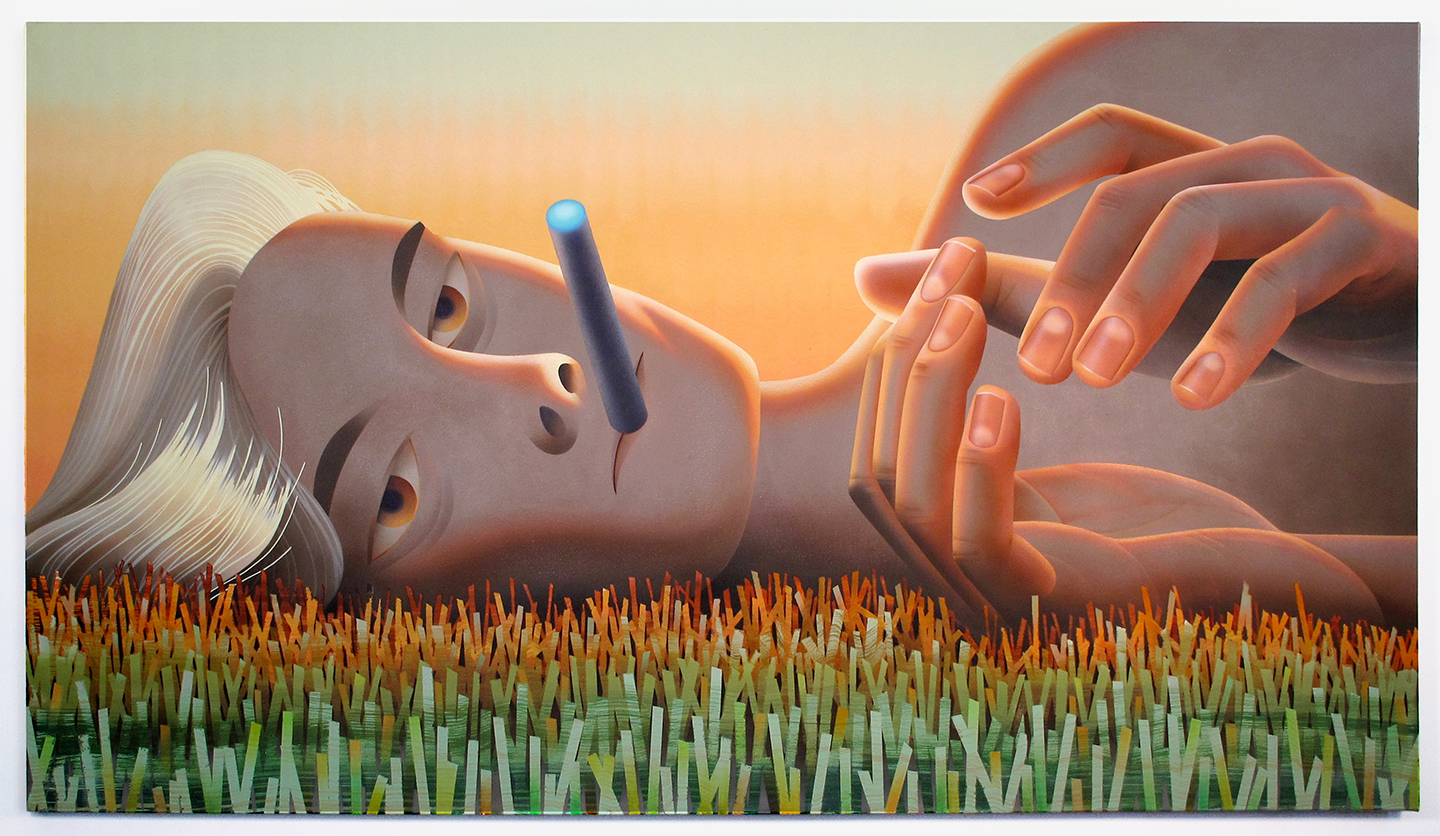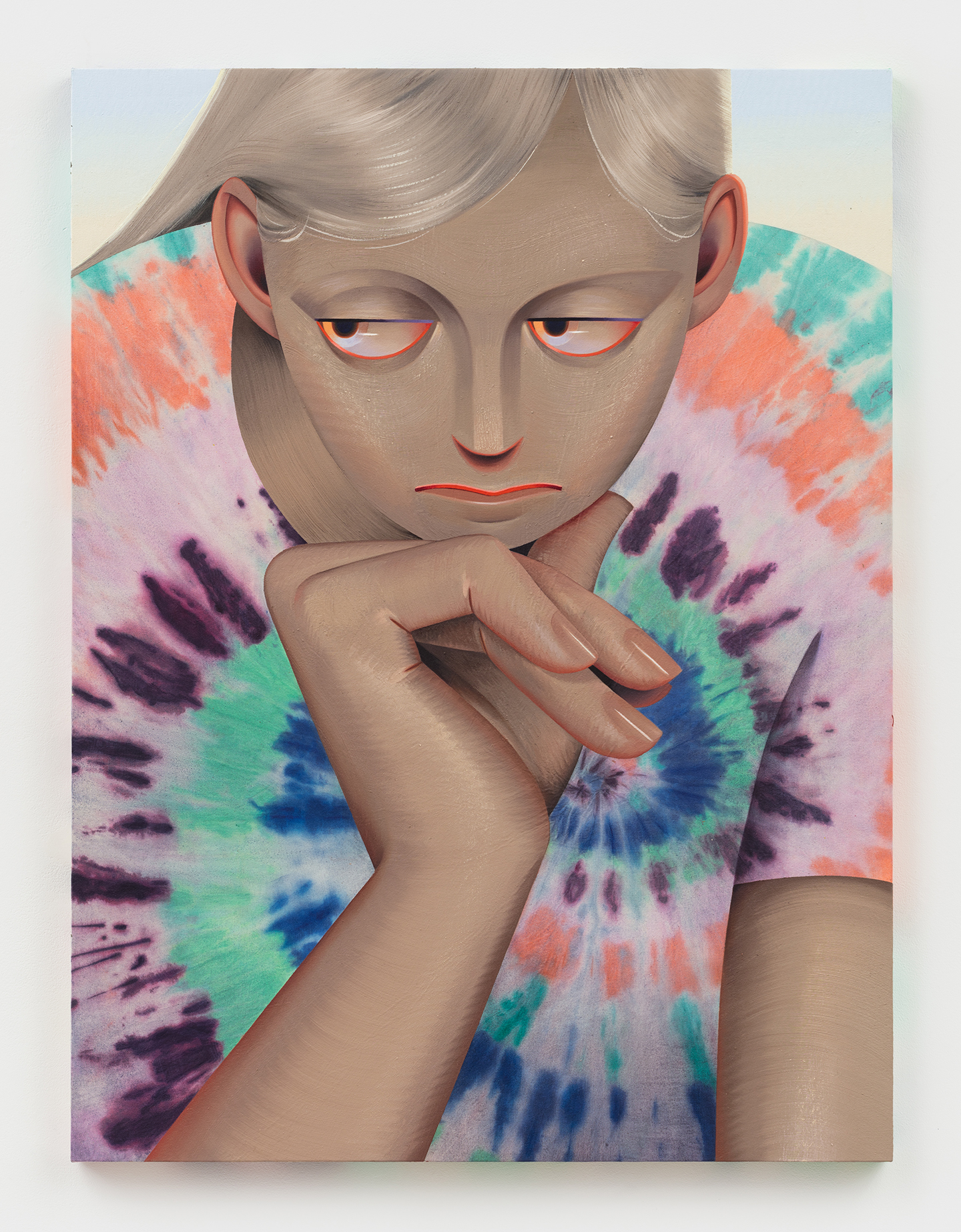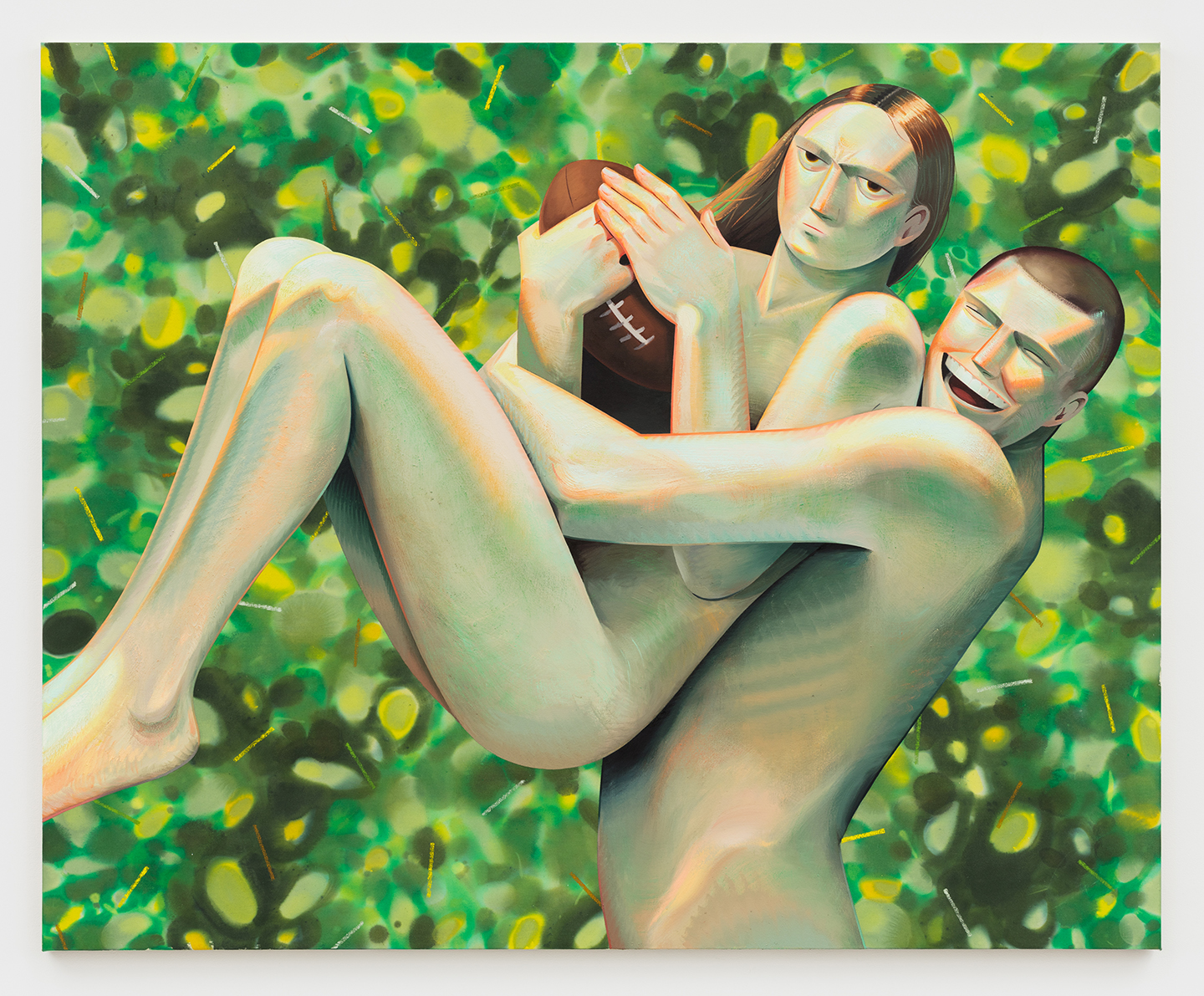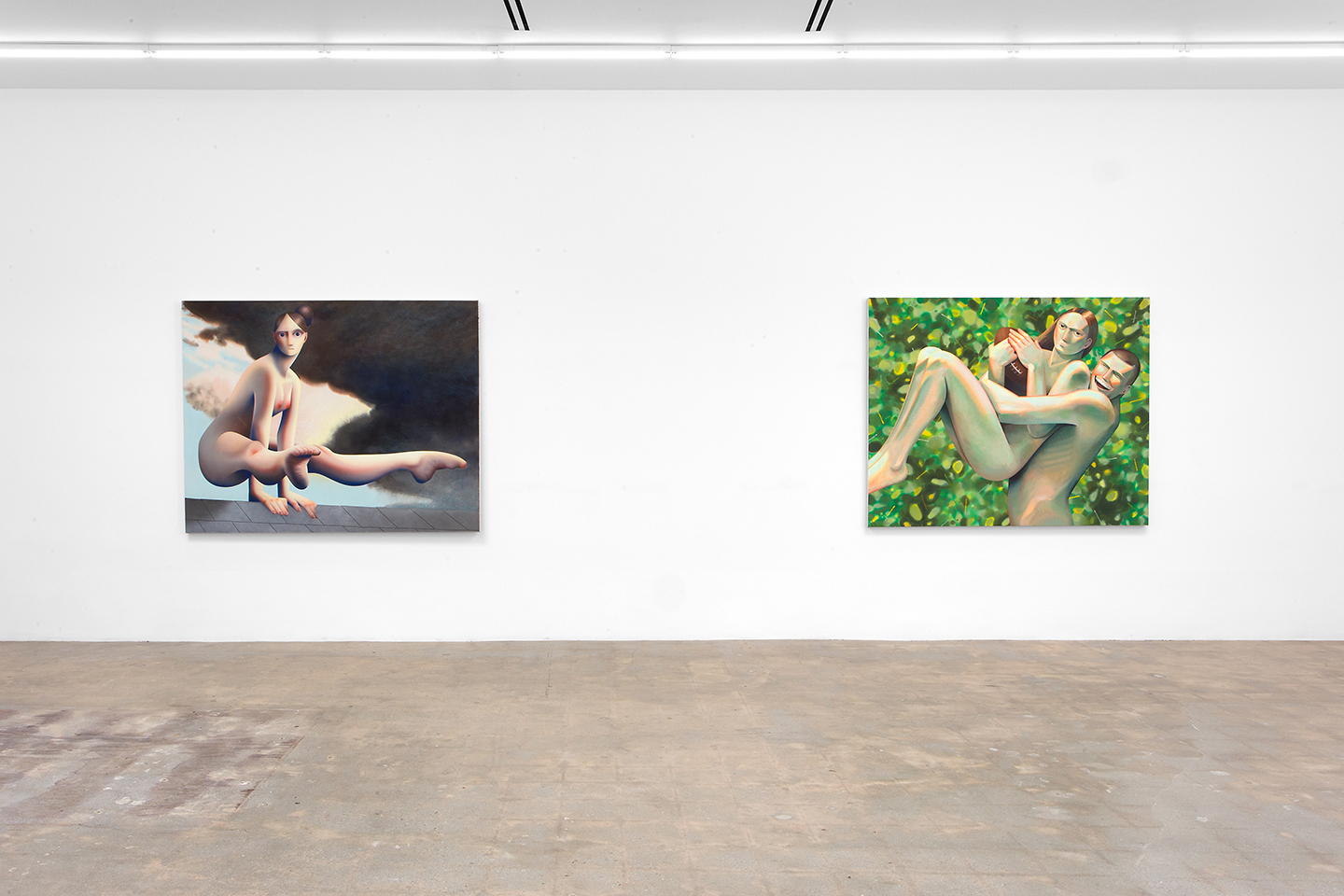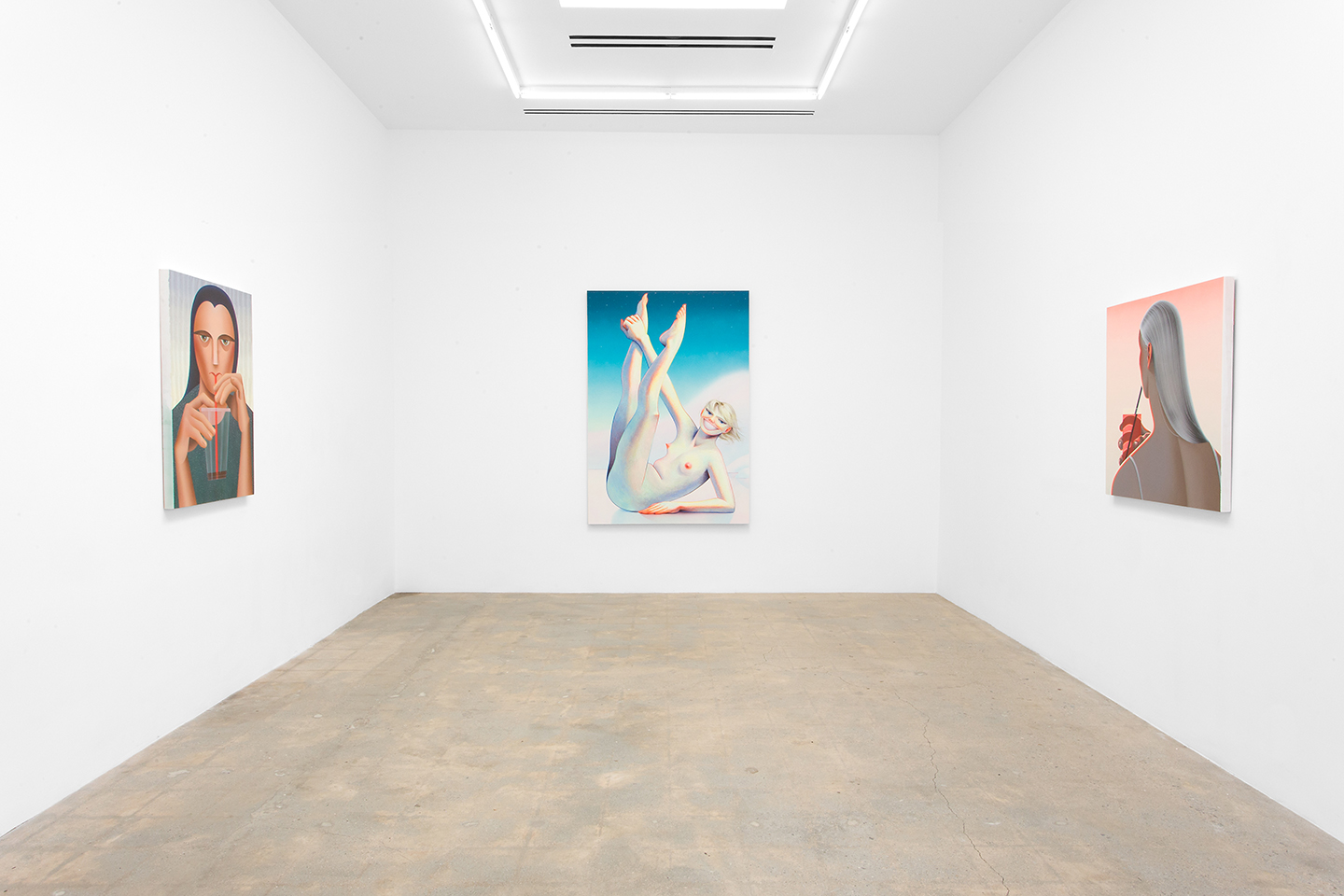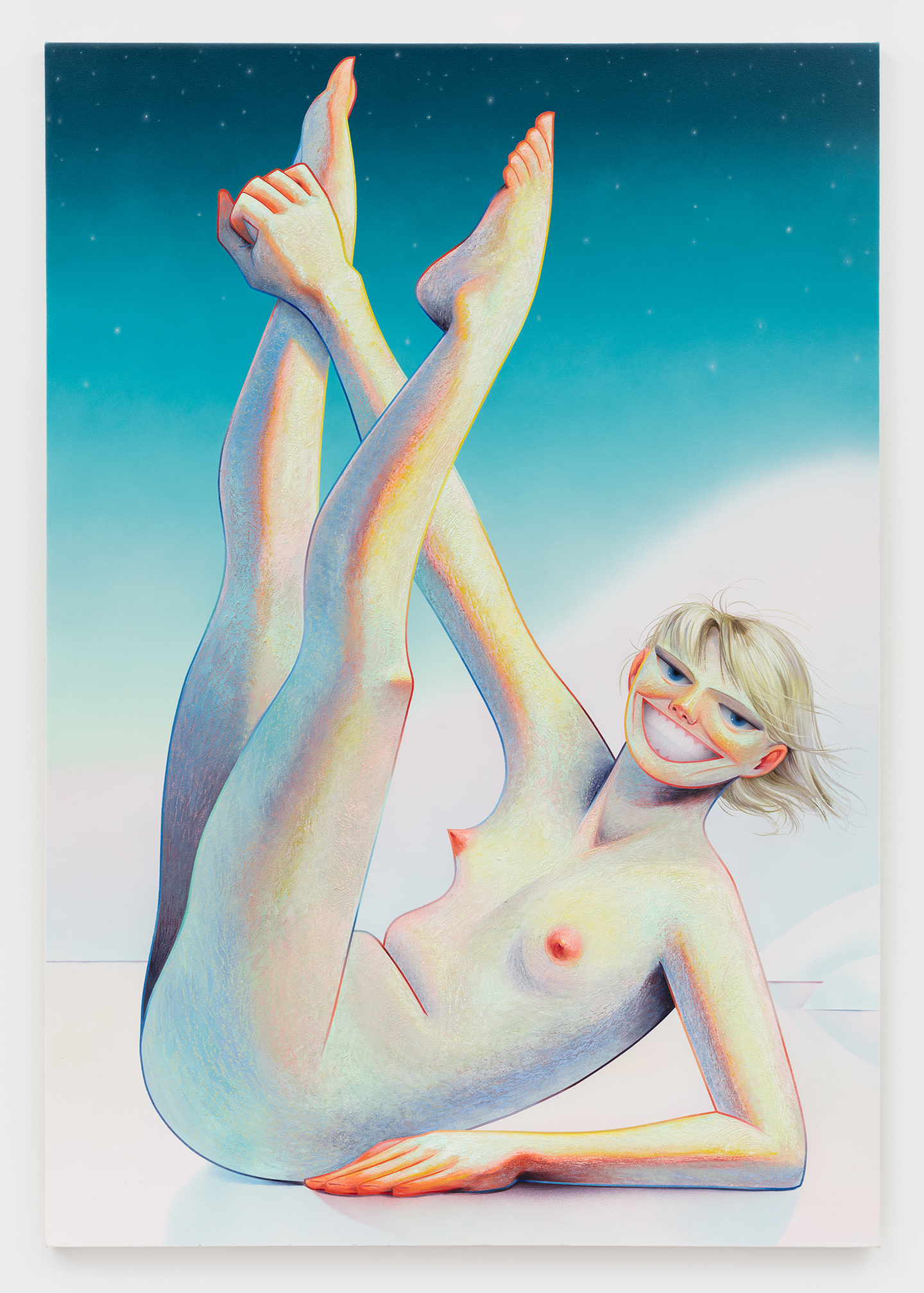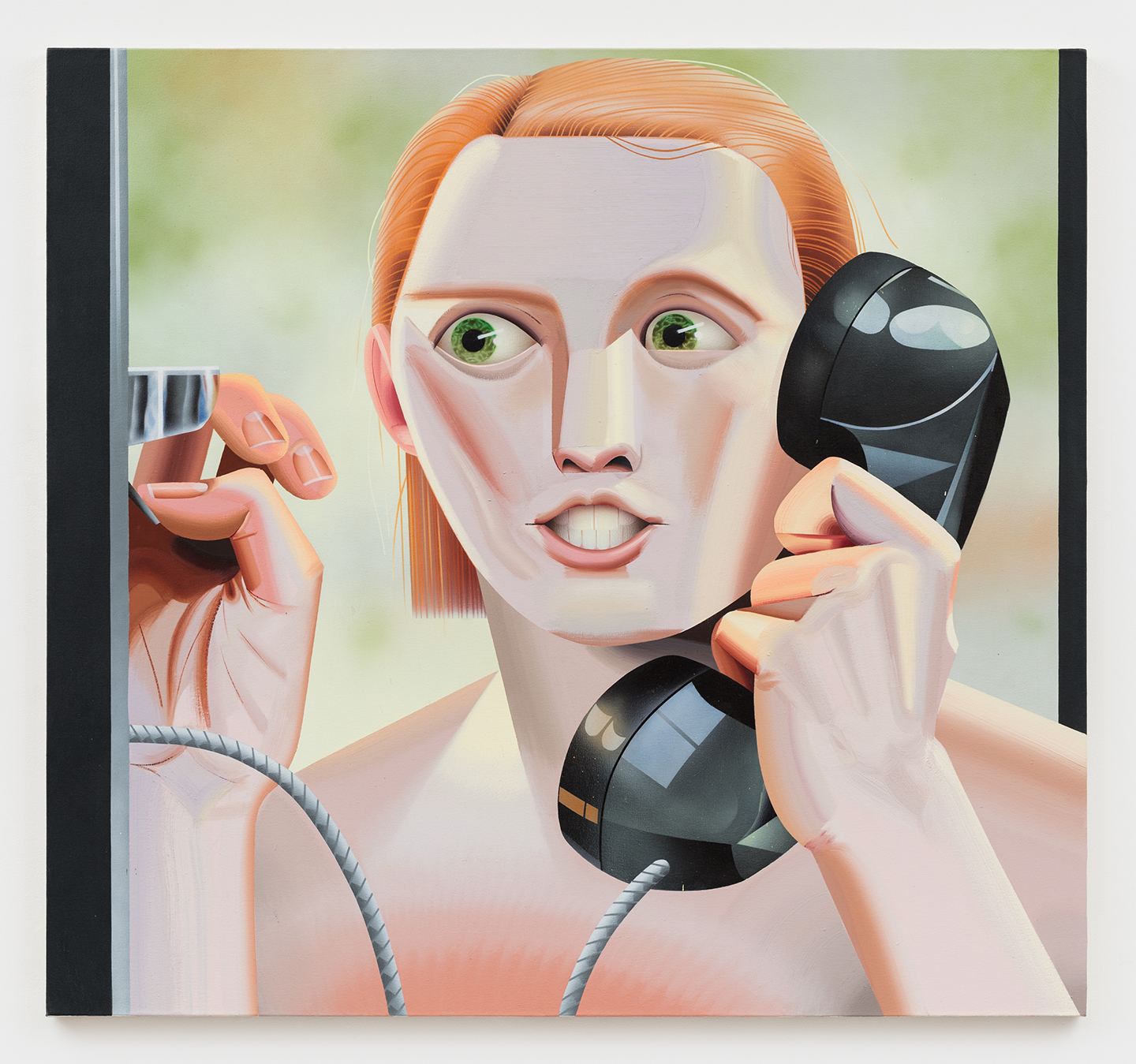 Various Small Fires is pleased to present the West Coast debut of Robin F. Williams and her first solo exhibition with VSF. In a series of new paintings that reimagine the coded narratives of American media, Williams isolates and derails the sexual suggestiveness, pandering strategies, and gendered objectifications utilized in representations of women.
Embodiments of feminine AIs (Siri and Alexa) as nude figures lend Williams' paintings an air of consciousness, as if aware of the viewer and their own status as female simulacrum. Appropriated from cigarette ad campaigns, paintings such as Alive With Pleasure, Alexa Plays Ball, and Slow Clap subvert their cast of sexually compliant 'cool girls' who catch footballs, play around the ankles of men, and smoke seductively. By contrast, Williams' subjects are stone-faced and defiant, unwilling to embody the latent desires of the viewer.
Williams' paintings play with chronology both through distinctive painting techniques such as stain painting and airbrushing, and through visual markers recreated and reimagined for the present day. In Slow Clap, a cigarette is replaced by the newer, yet equally ominous vape; a languid repose is substituted for a derisive "slow clap", the gap between the subject's hands leaving her gesture permanently unresolved. Eye on the Time depicts a black woman with a tightly coiffed 1960s afro who impatiently turns her gaze away from the burning 4th of July sparkler in one hand to the wristwatch on her other arm, counting down the seconds for its patriotic light to extinguish. In Weathervane, a gymnast appropriated from a 1972 Life Magazine cover poses precariously on a rooftop amidst an approaching storm; she gazes out coldly toward the viewer, the purveyor of her ornamental function.
In each painting, Williams' female figures wait, caught in a perpetual state of questioning, forever burning, and locking eyes as if to challenge their embodied roles: woman as technology, tool, or paragon. These figures, aware of their identity as paintings, must answer the call to remain frozen in time. They refuse, however, to do it with pleasure.
At Various Small Fires, Los Angeles 
until 26 October 2019