Mousse 73 TIDBITS
The Crushing Weight of the Comfortable: Rodney McMillian
Close
1
2
3
4
5
6
7
8
9
10
11
12
13
14
15
16
17
18
19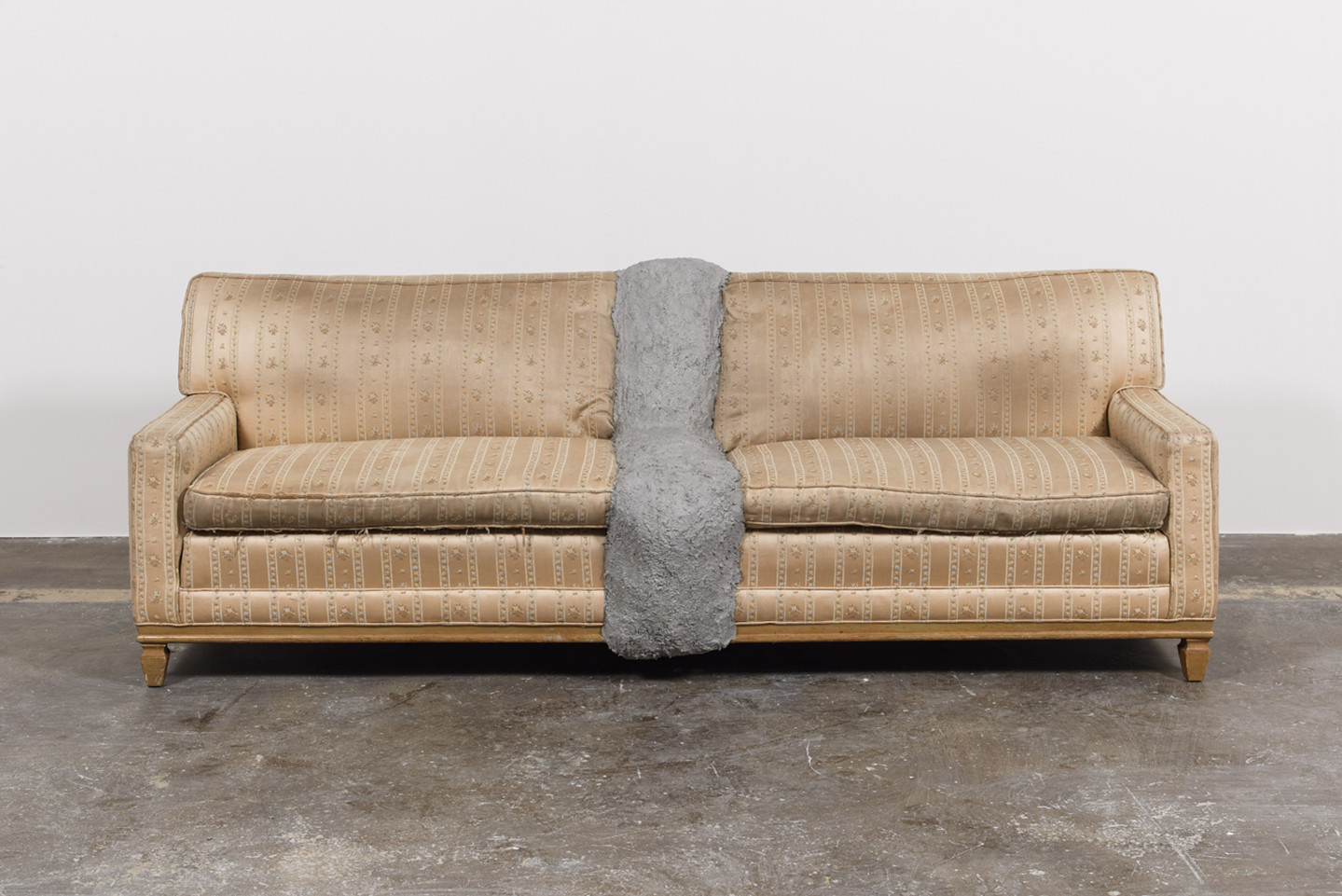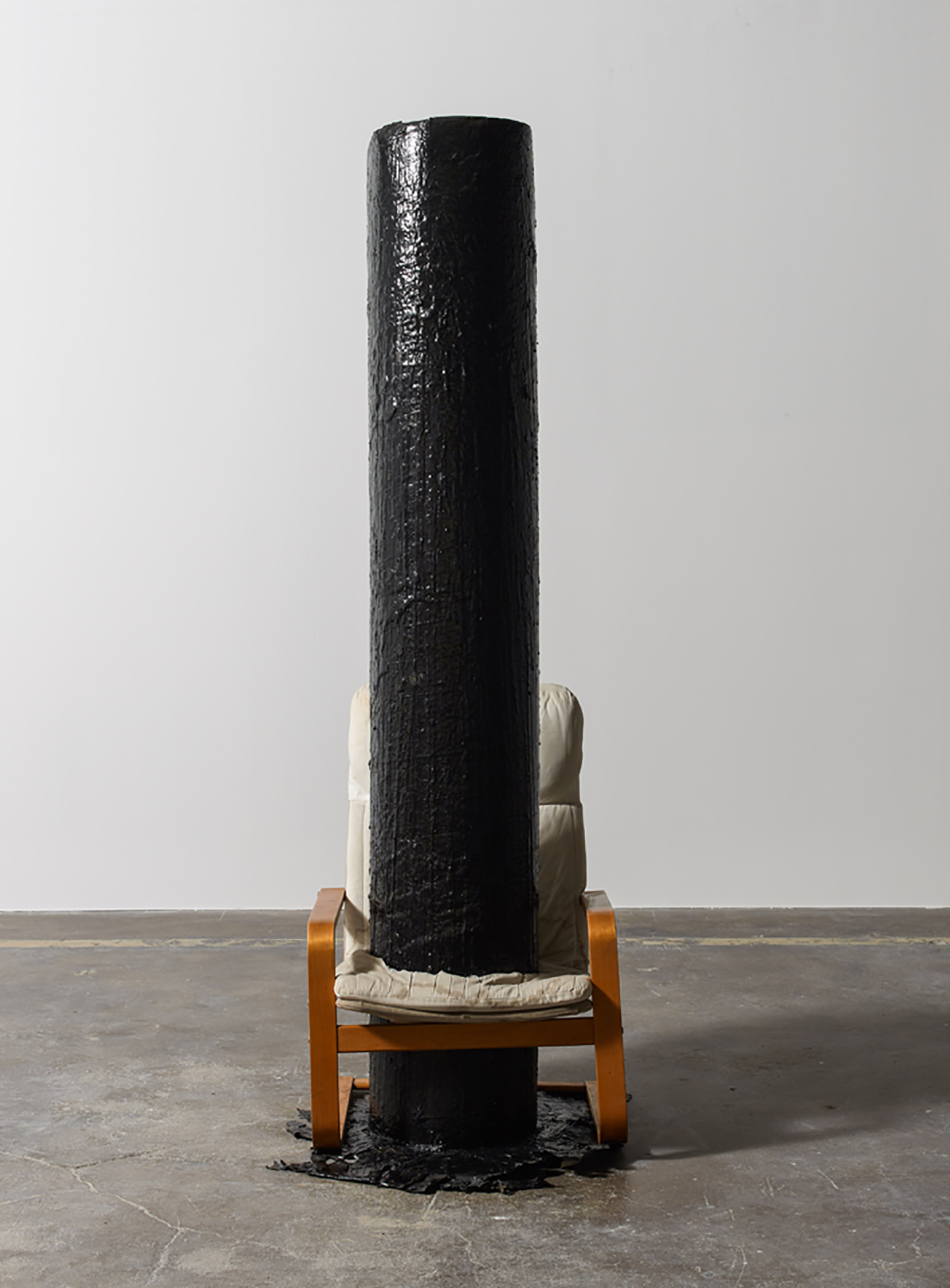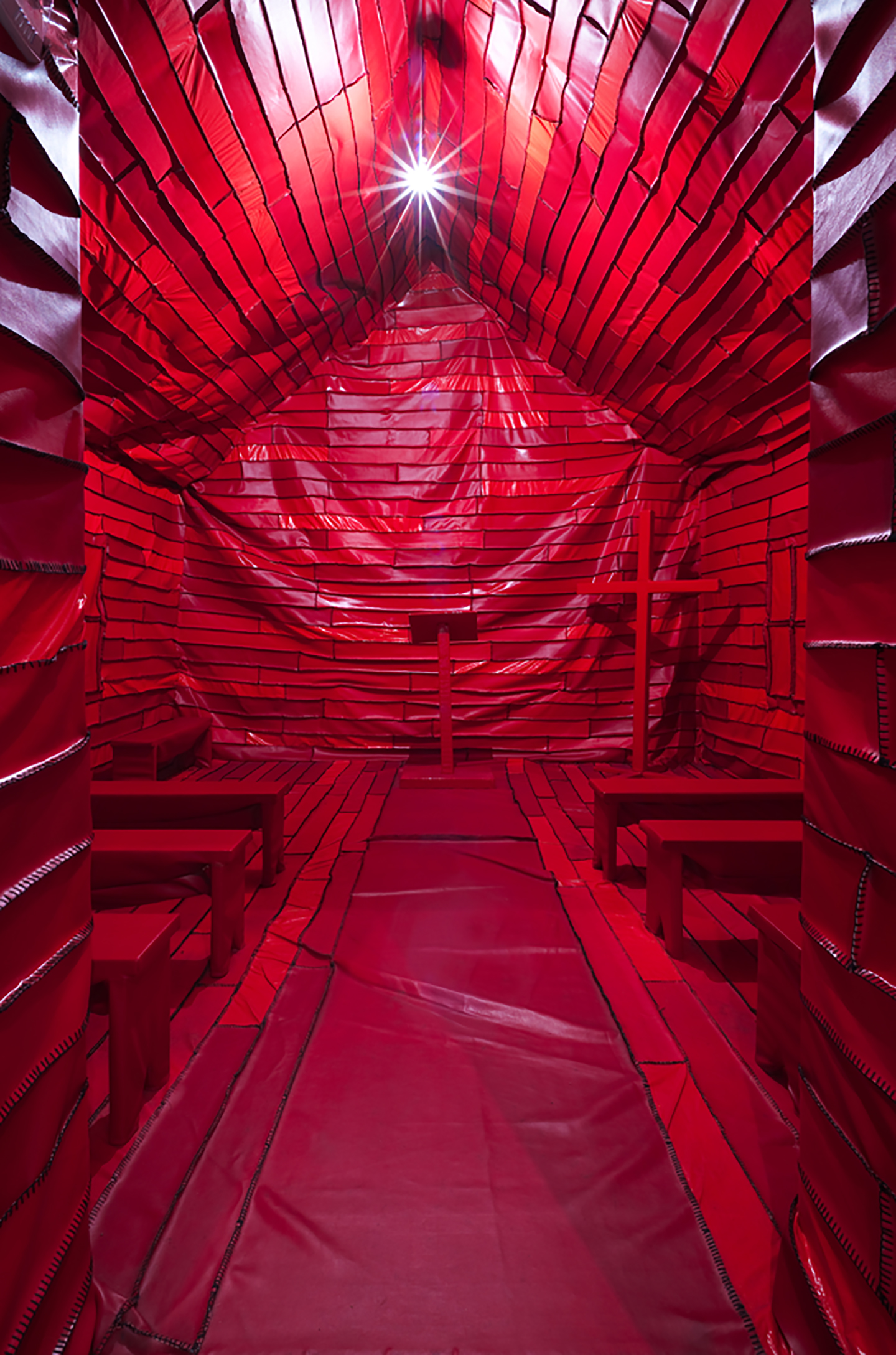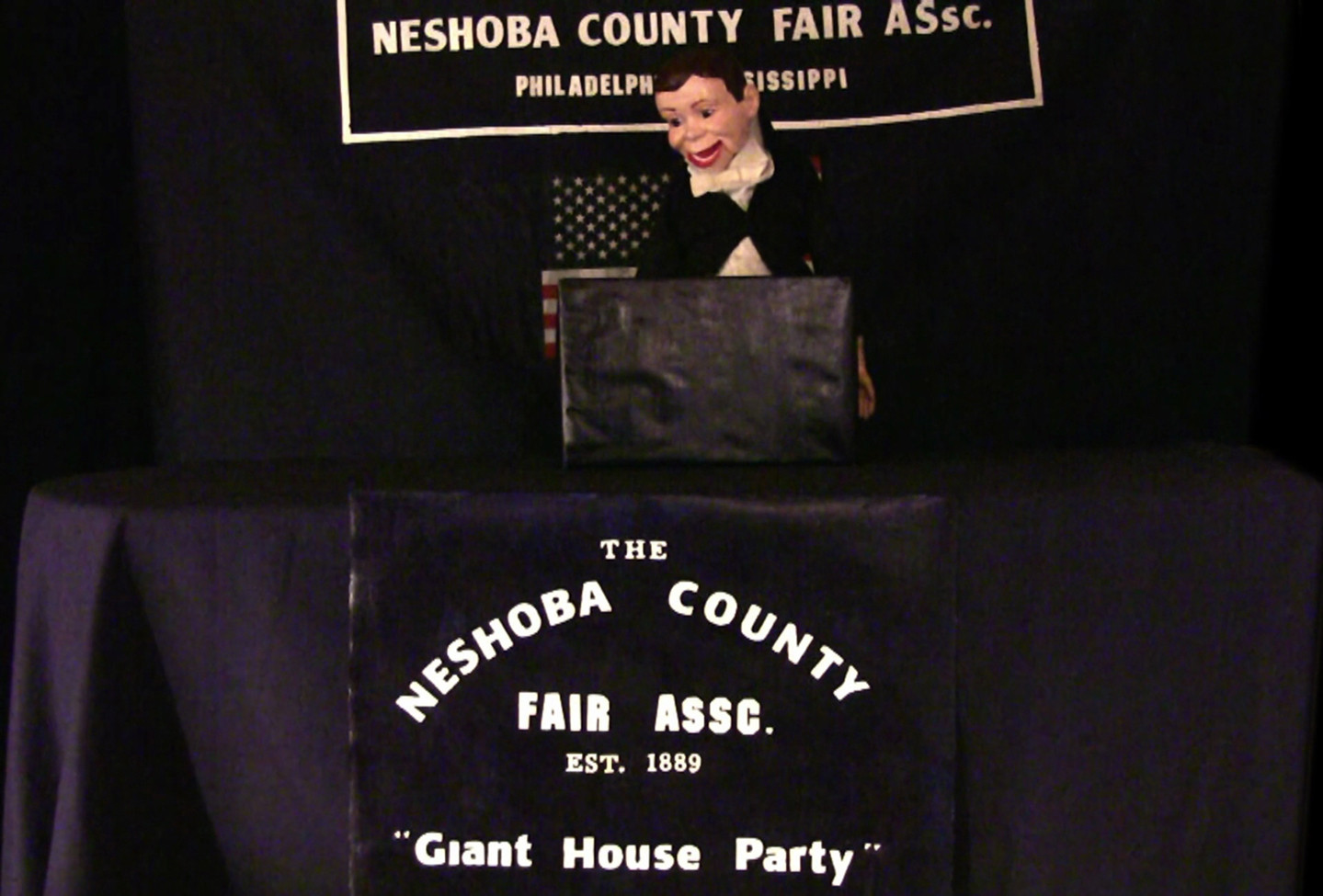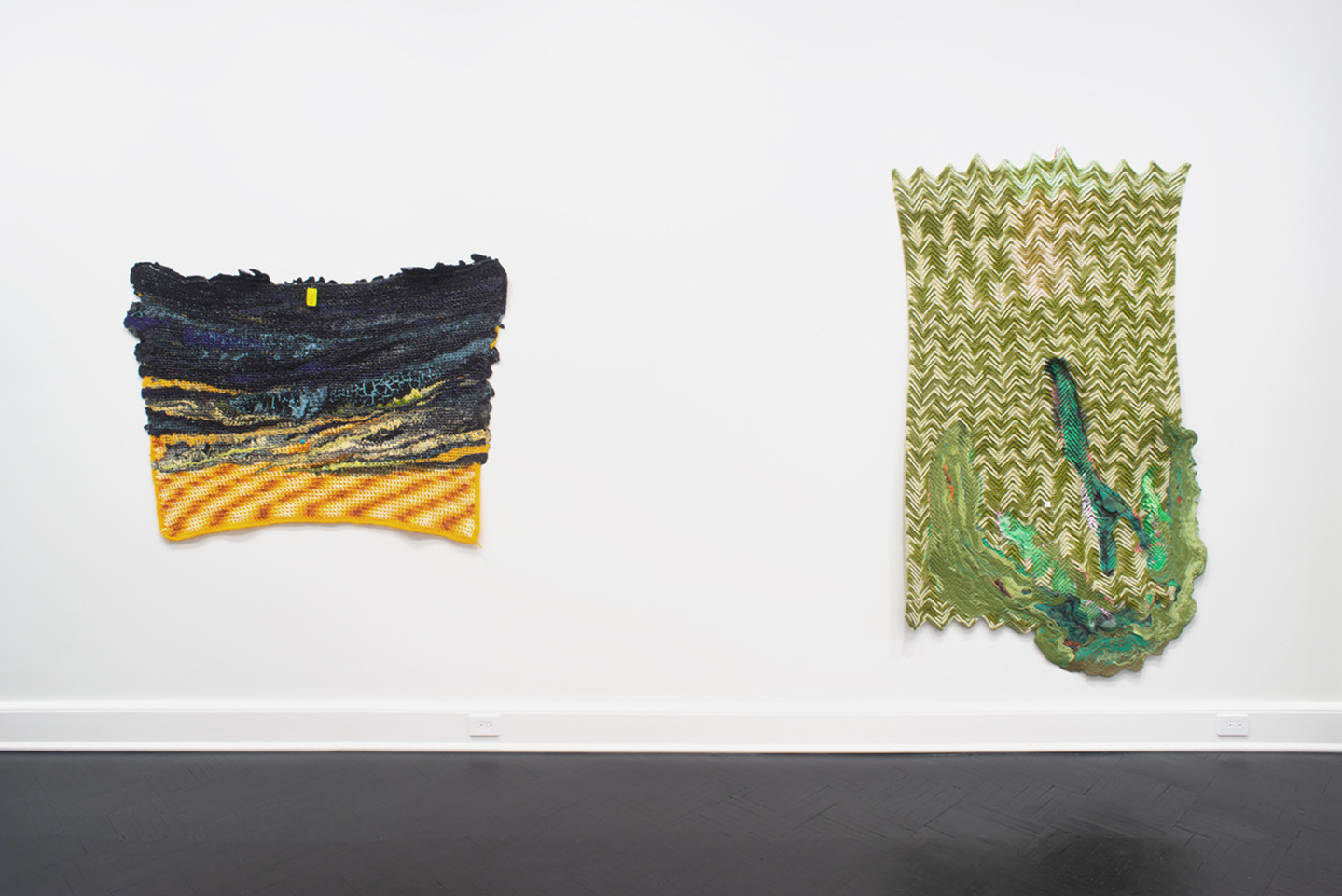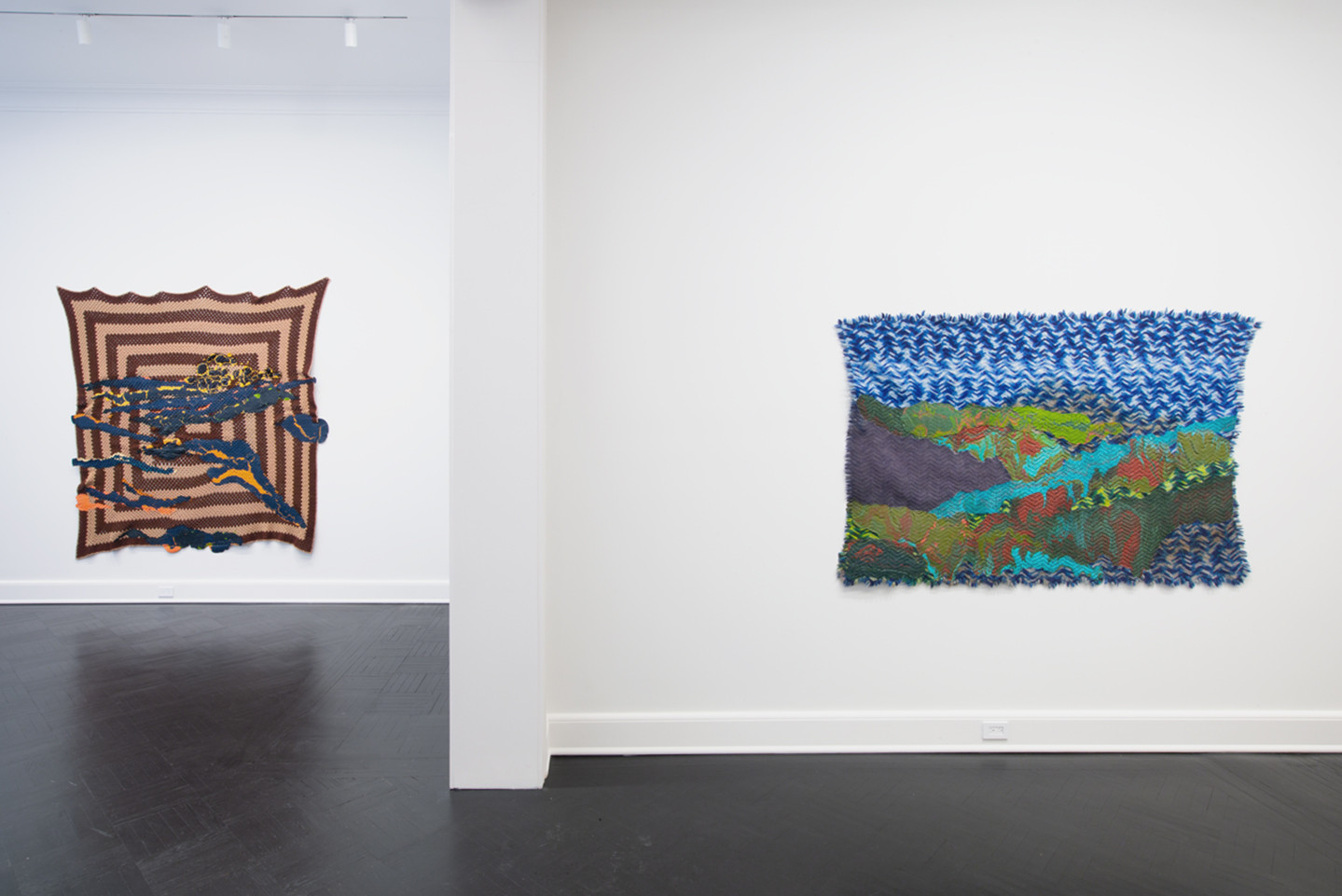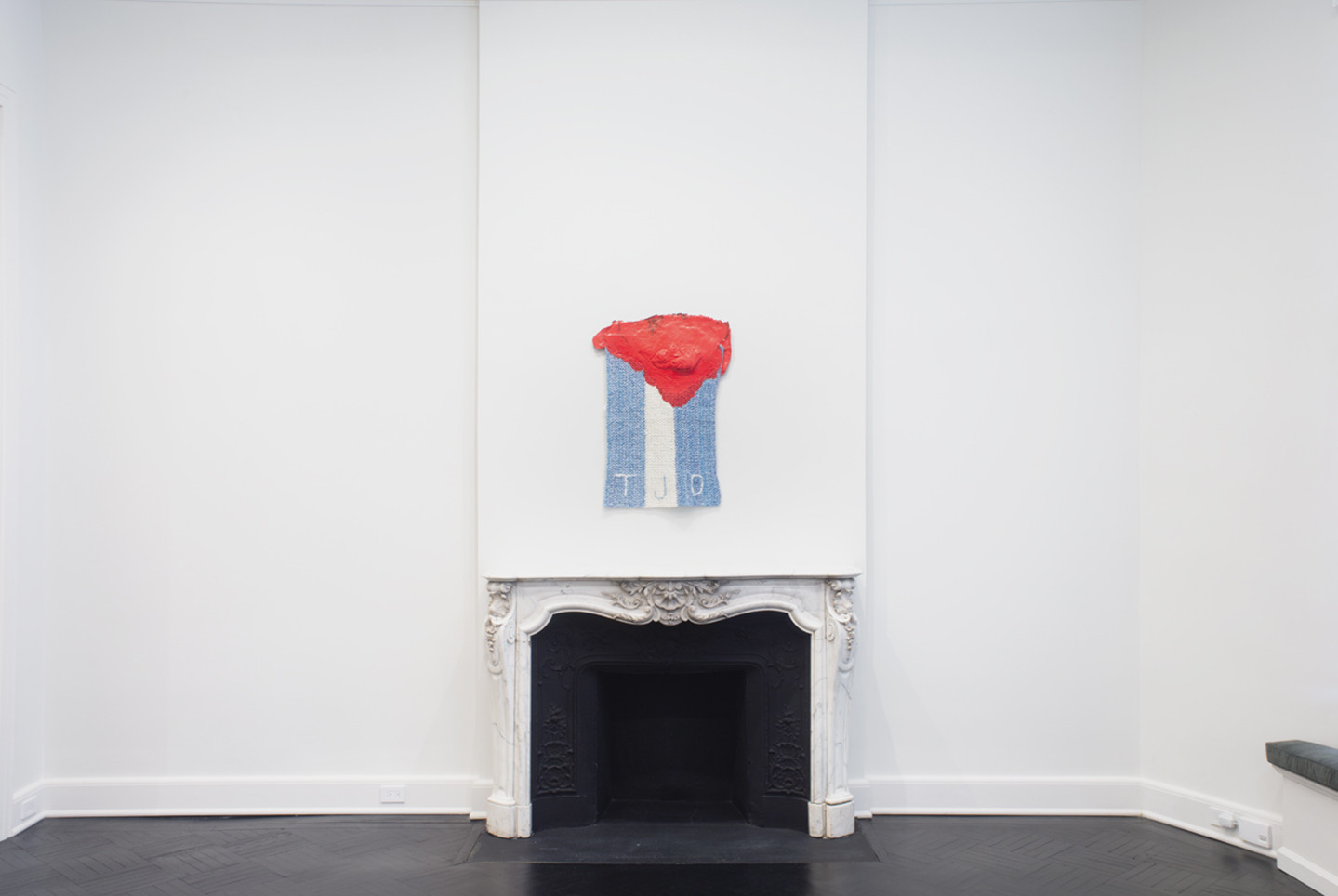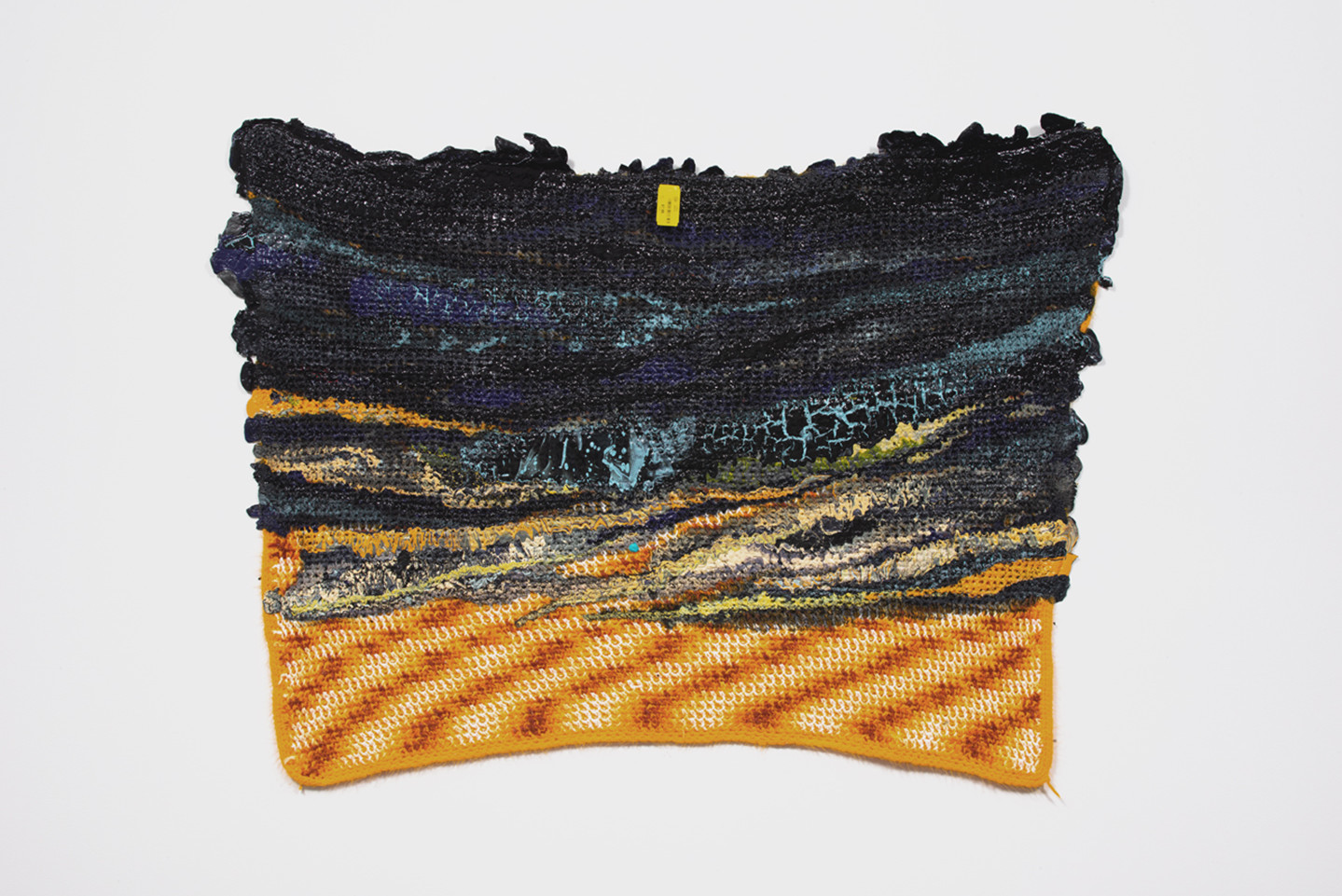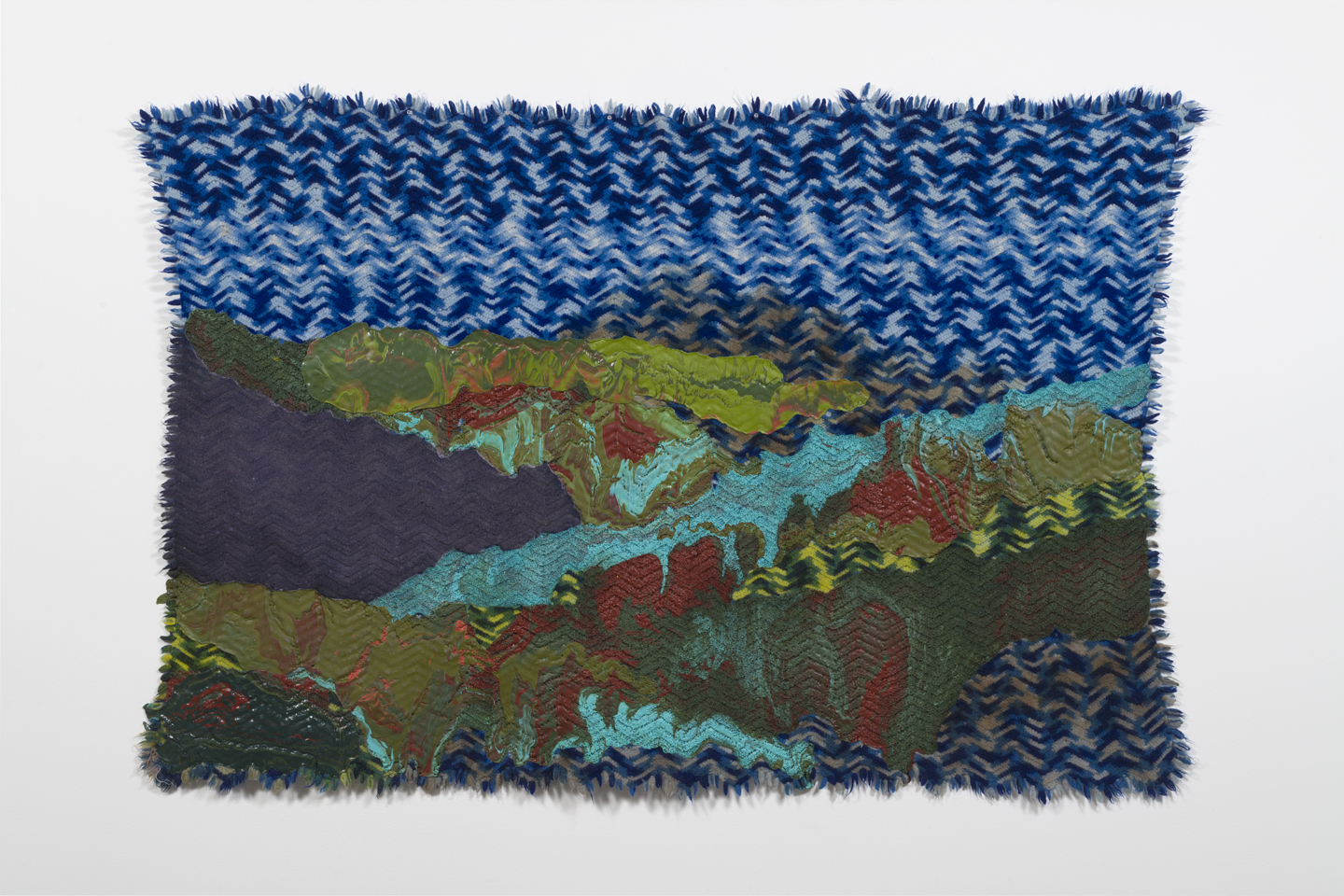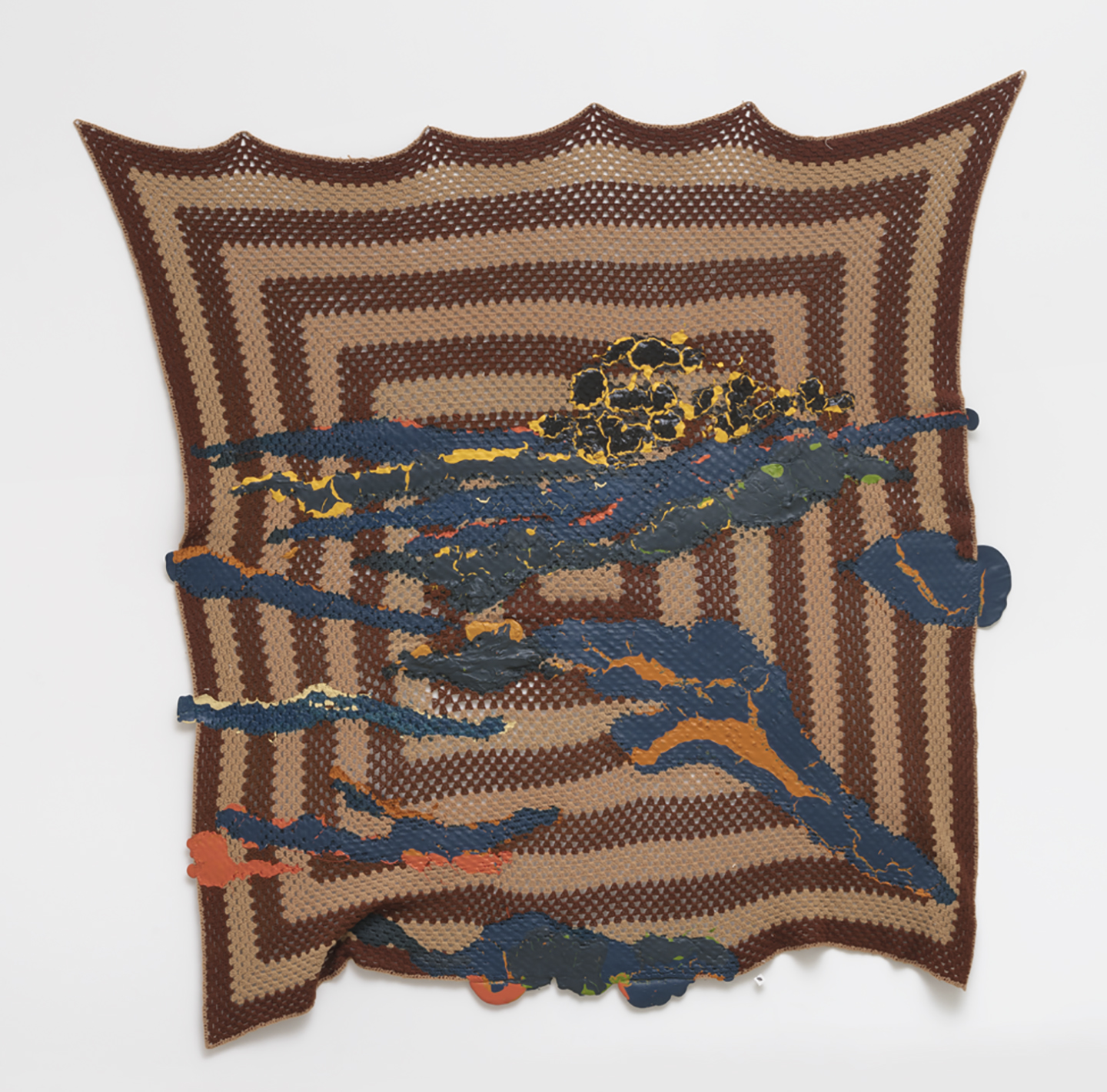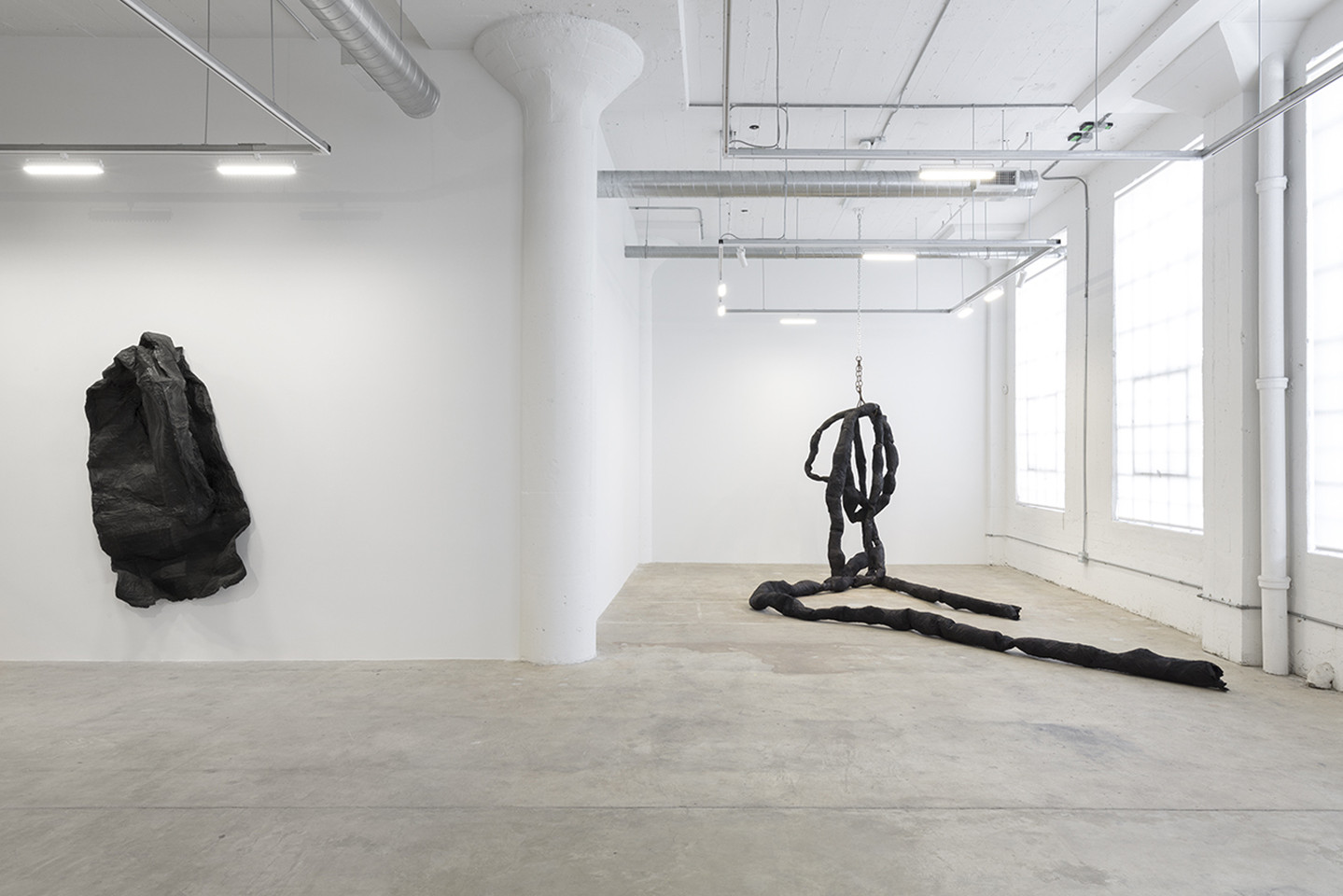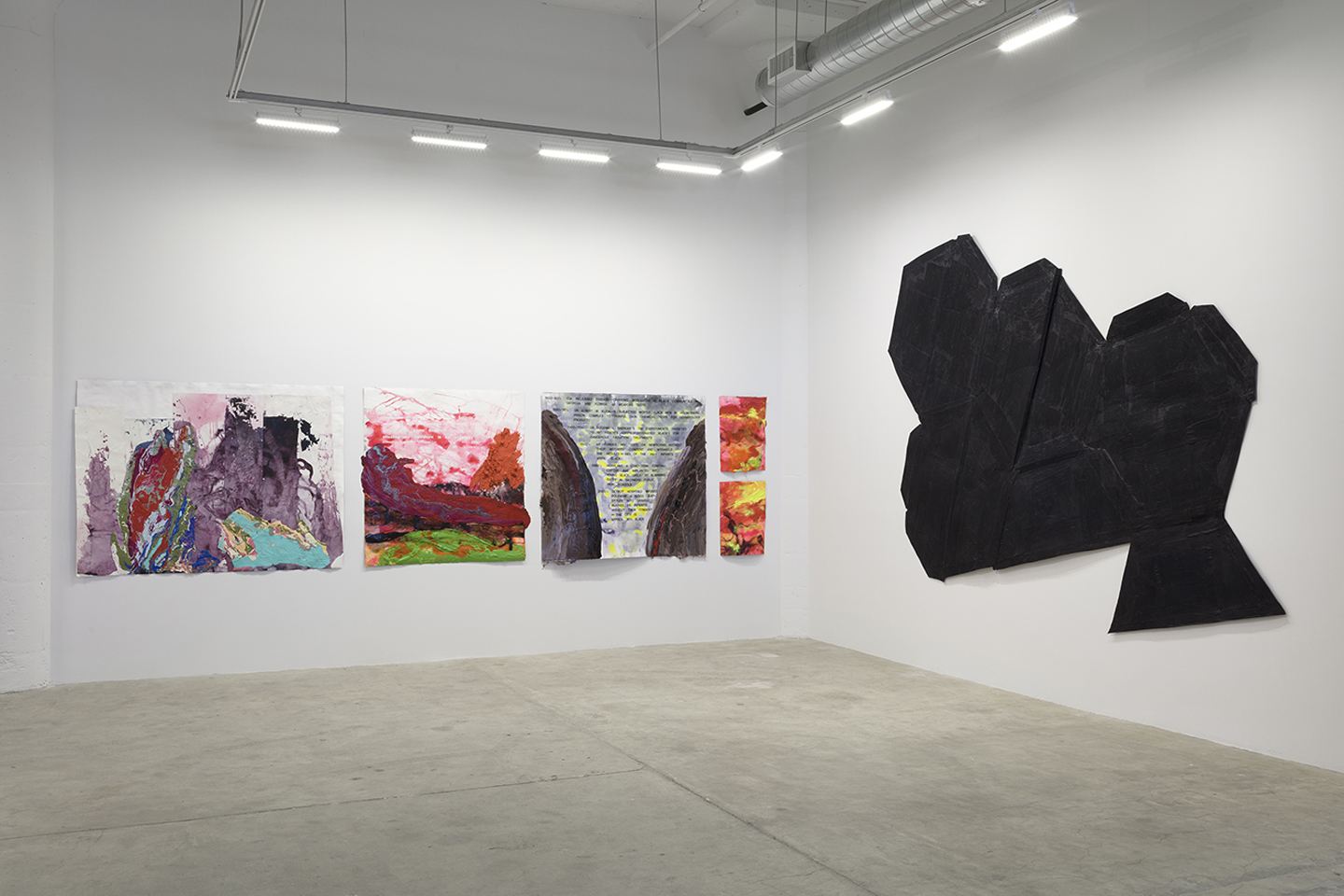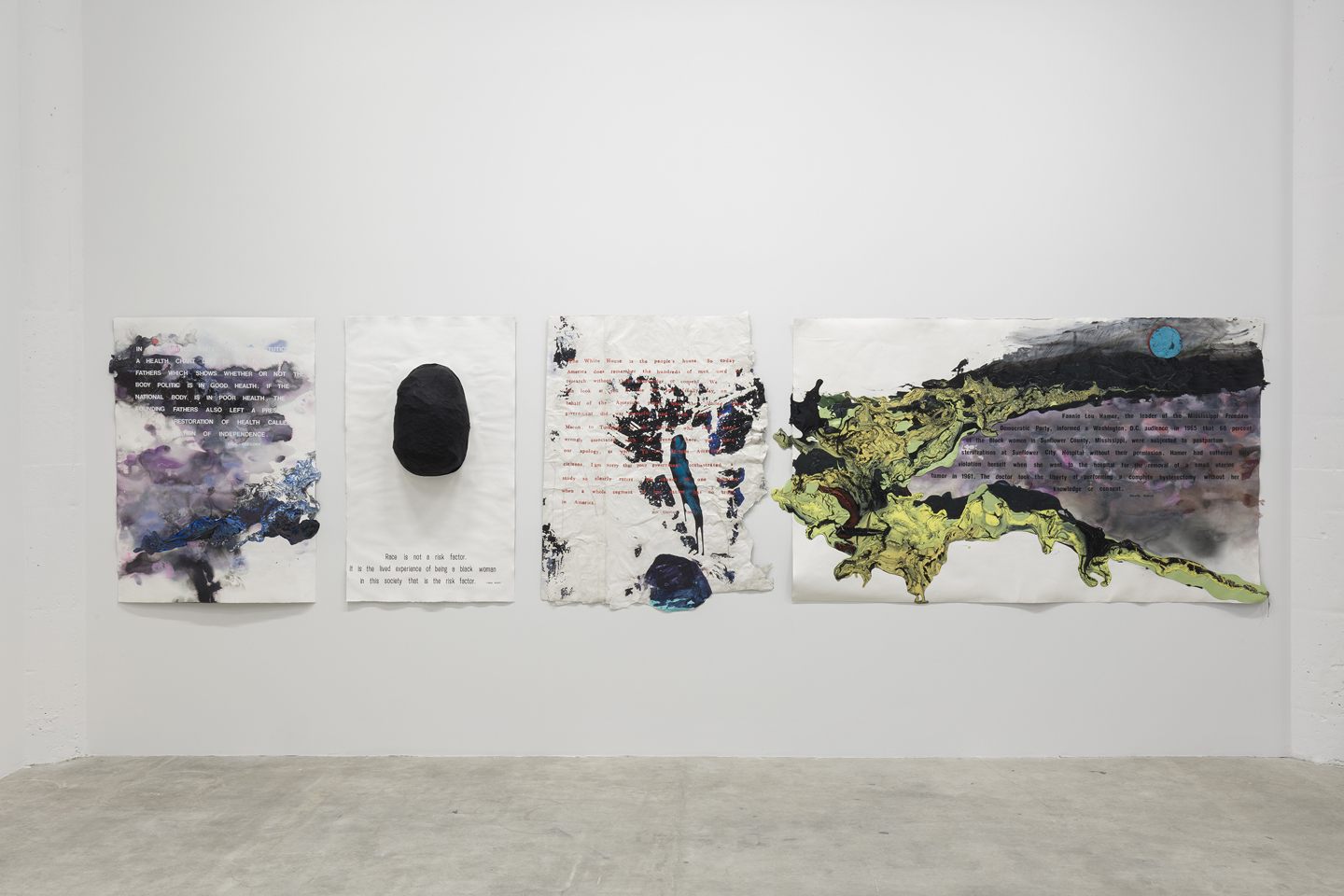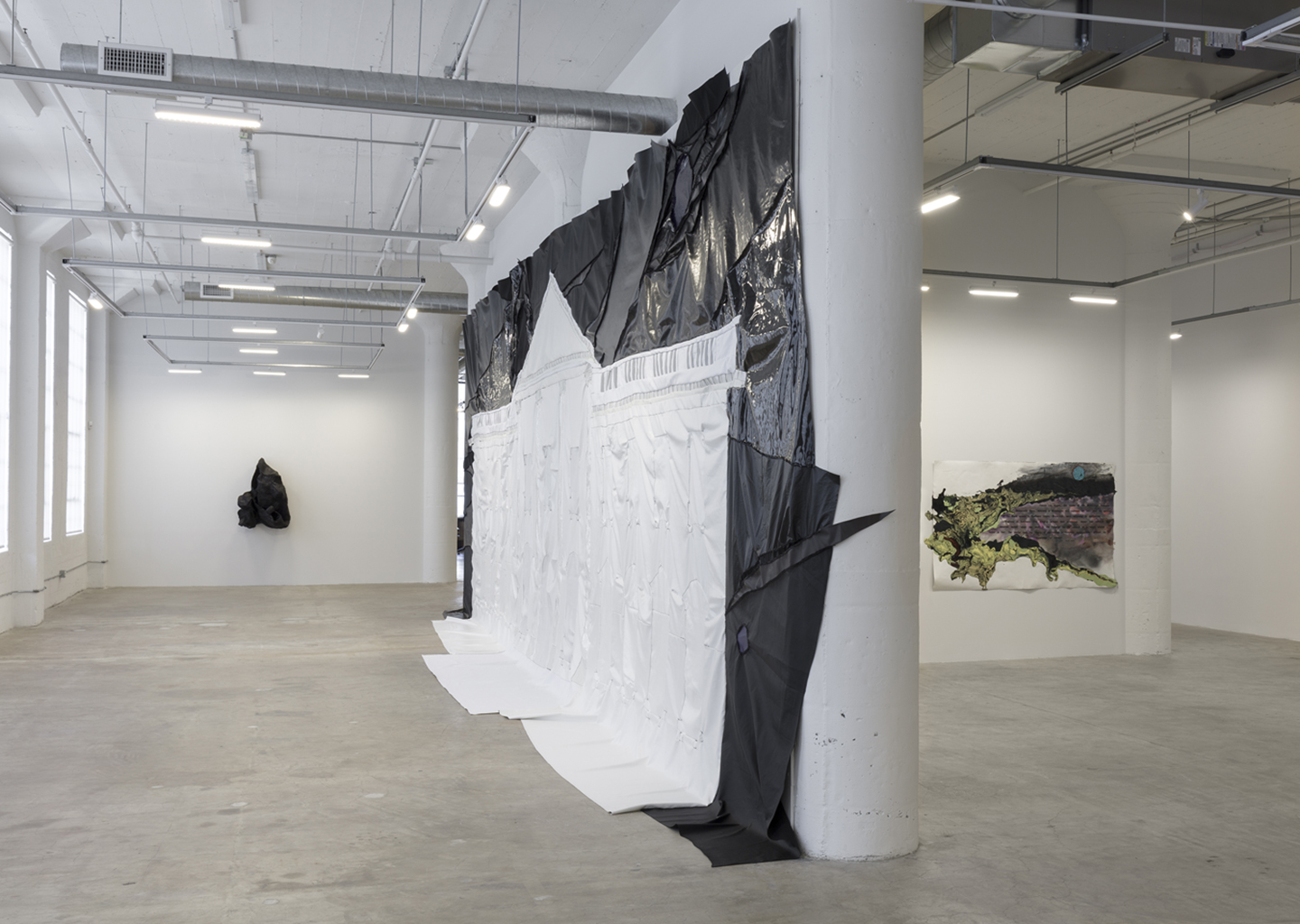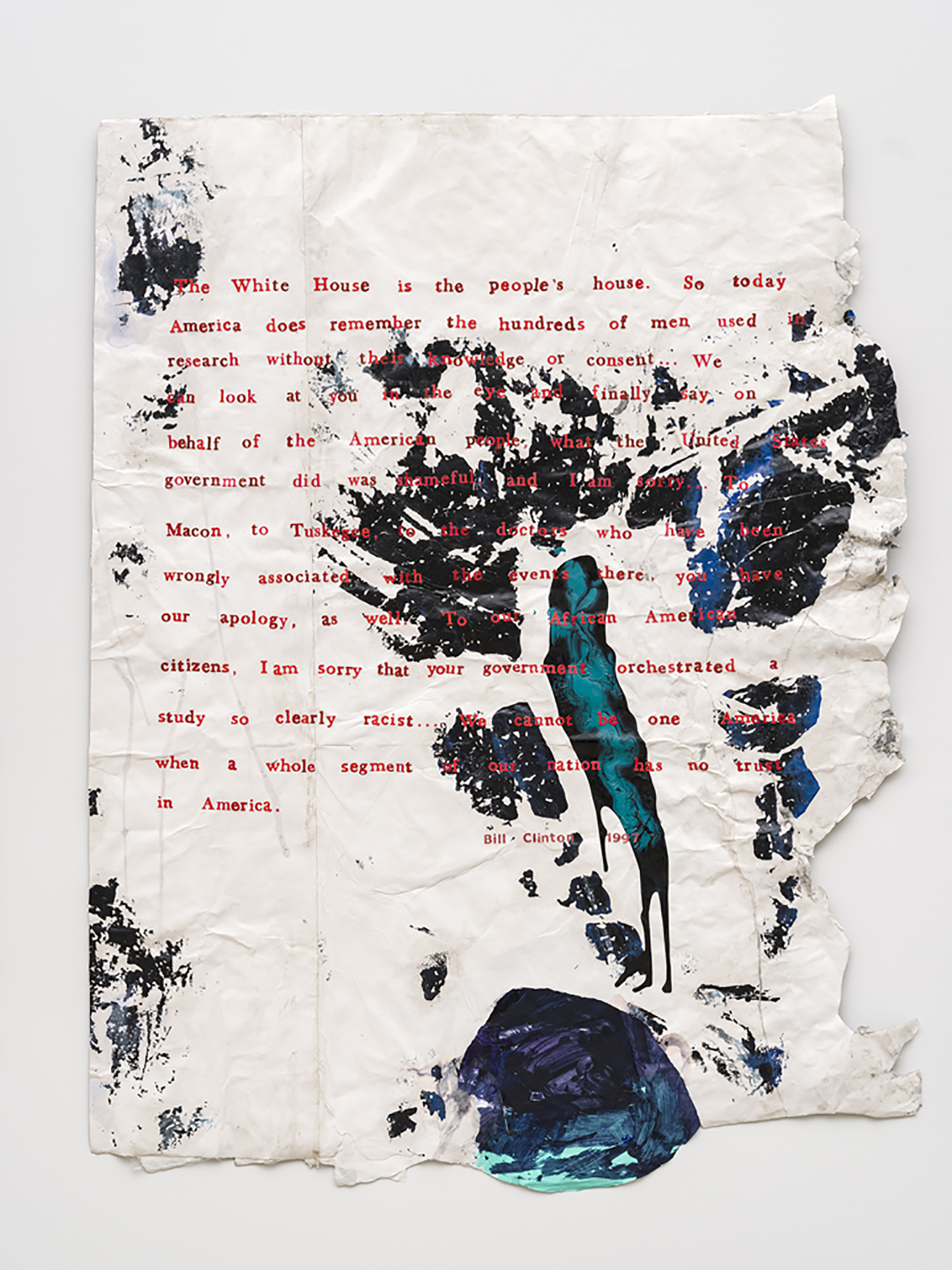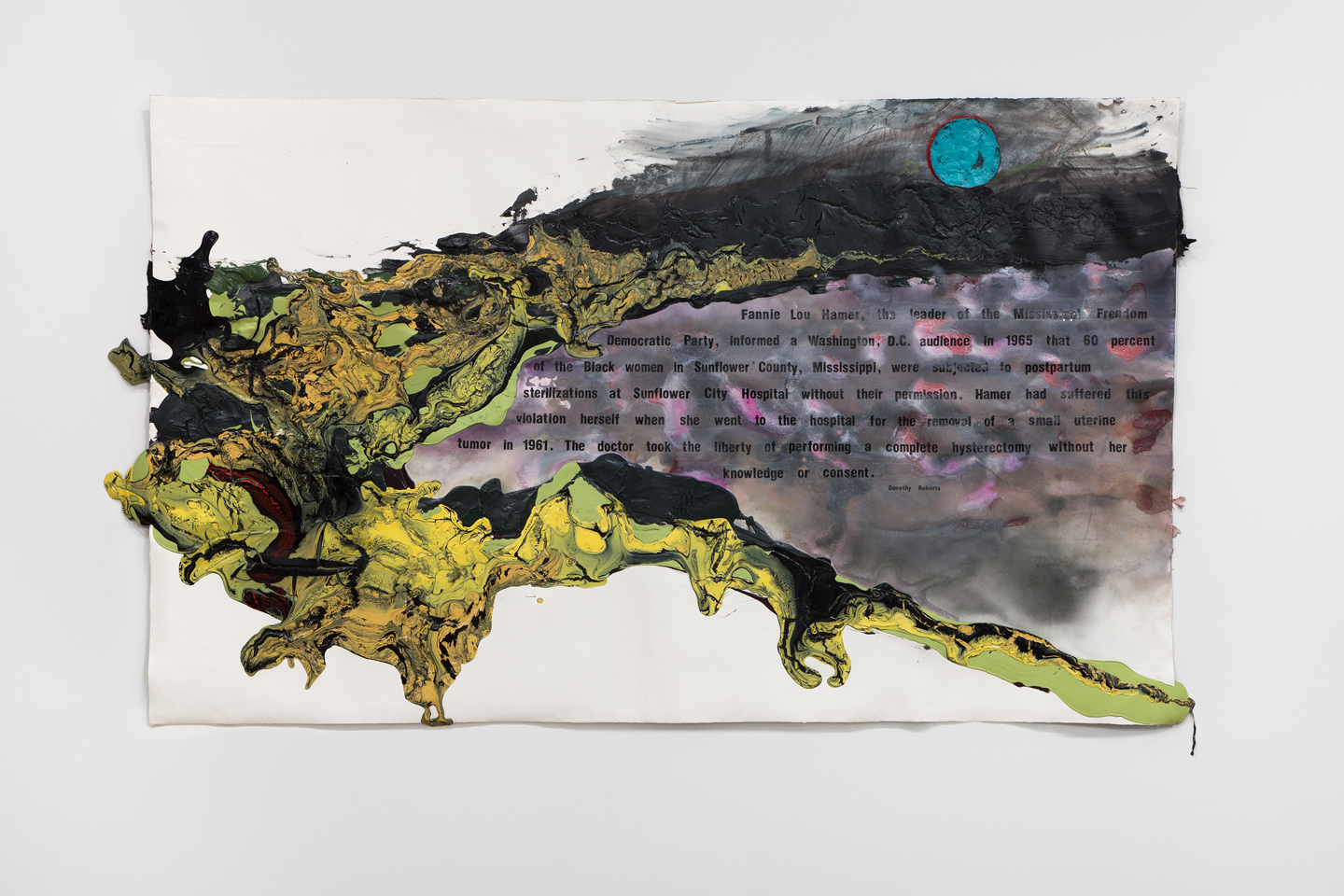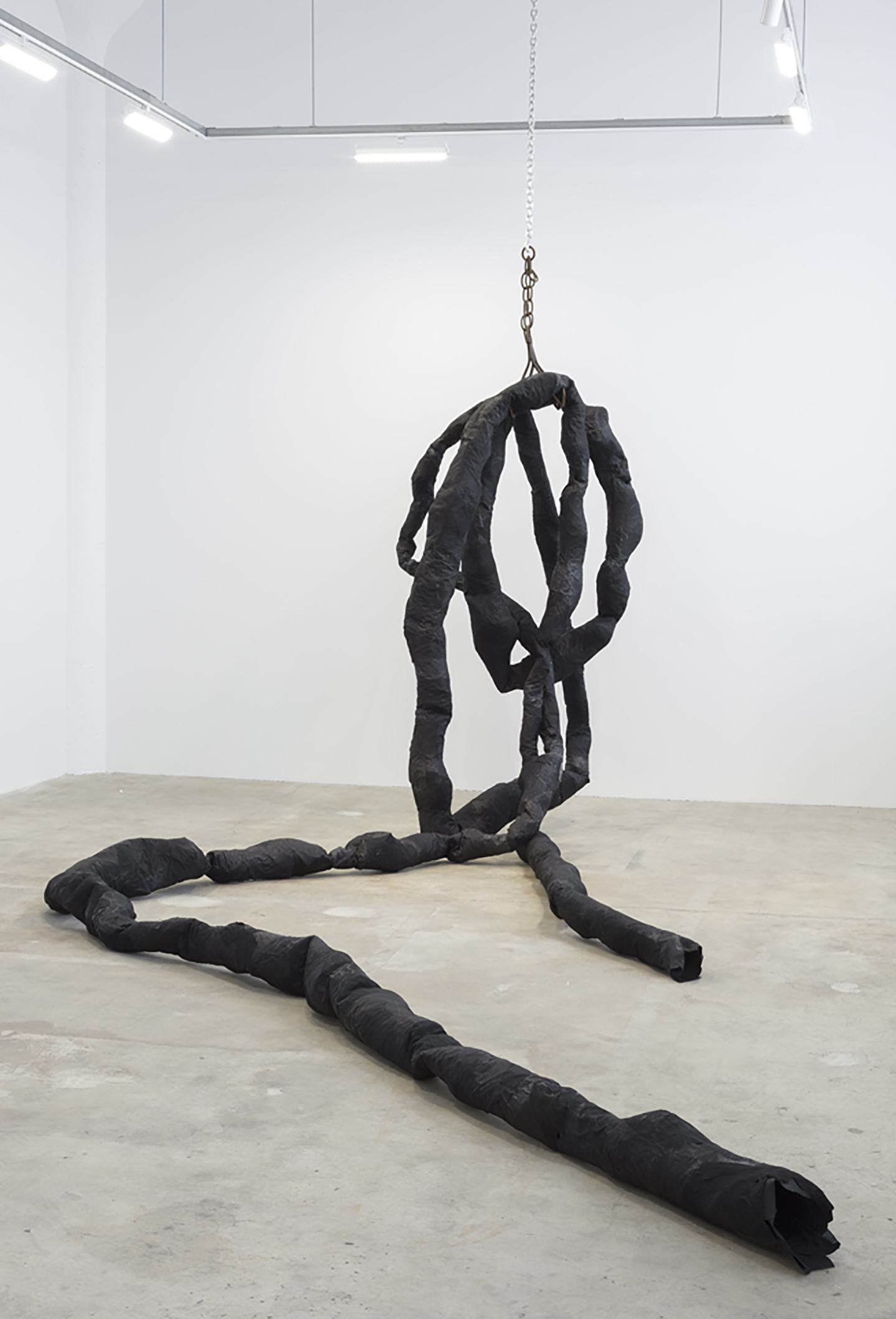 "For half a century we called upon unbounded invention and untiring industry to create an order of plenty for all of our people [. . .] The Great Society rests on abundance and liberty for all. It demands an end to poverty and racial injustice, to which we are totally committed in our time [. . .] Will you join in the battle to give every citizen an escape from the crushing weight of poverty?"
—President Lyndon B. Johnson, "Great Society," commencement address delivered at the University of Michigan, May 22, 1964
Examining the institutions that uphold US society and tradition by reverse-engineering their physical vestiges, Rodney McMillian—artist and professor of sculpture at the University of California, Los Angeles—exposes the seams of the American Dream.
The PELLO armchair, an IKEA mainstay, has a streamlined, Scandi-beige wood frame that gives just enough in its bends to transition from desk chair to armchair, home office to living room. Its lightweight versatility is how it has found its way into the first, second, and maybe third apartments of nearly everyone you know (perhaps even yours). To see it so neatly and precisely impaled, then, for McMillian's Untitled (2009)—a seemingly solid, thick black pole protruding through its seat and towering two meters above it—is unsettling in its stillness. The cardboard tube, covered in thick swipes of pigment so as to resemble asphalt, is smashed into the ground, yet hardly disrupts the PELLO's upright and sensible posture. The chair would make an uncanny complement to Couch (2012), a long, vintage sofa upholstered in satiny wheat stripes, seemingly sawed in two and clumsily glued back together by a tidy river of poured and dried cement. Both the remodeled PELLO and the sofa seem otherwise mostly unharmed, only showing the slightest fraying from their restructuring.
Design elements of this implausibly appointed home might also include the artist's "post-consumer" Landscape series of abstract paintings, made by pouring swirls of paint onto "canvases" that are actually thrift-store or passed-down bedding, swaths of linoleum, or pieces of wall-to-wall carpet. None of these standard objects of the typical parlor's entertainment-area décor—whether from IKEA or a secondhand store—escape the artist's dissecting of the institutionalization of the comfortable, middle-class residence.
Not safe, either, are the homes of our shared institutions. McMillian is giving the handmade a highly politicized charge, constructing his own centers of power via his own receptive architecture, using neoclassical ideals as raw material. His 2004 construction of the US Supreme Court building, dripping down a wall, is spineless and fragile. From Asterisks in Dockery (2012) is a chilling reproduction of a one-room church, with simple pews facing a stage with a pulpit and cross, outfitted in candy-apple-red vinyl and leather. Dockery Farms is the plantation often called the birthplace of Delta blues music, and a frequent point of reference for the artist. White House Painting (2018) is symmetrical, neat, imposing, and grand, made of white vinyl held together by hand stitches in black thread, hanging as a curtain that visitors might peel back to expose the republic's dark beginnings and inner workings—the original house, after all, was built by slaves, and was occupied by a number of slave owners.
The language of our institutions is subject to scrutiny as well. McMillian often uses acclaimed political speeches from recent US history as raw data in performances and video works. In Dummies on a Porch Swing (2012), two puppets sway on a mint-colored seat to the tune of Republican consultant Lee Atwater's 1981 confession of his "Southern Strategy"—enacting structural racism through surgically carving away tax protections and social services budgets more often relied upon by Black communities—all caught on tape. Other videos, often filmed in the artist's native South Carolina or during further visits to the fabled Dockery Farms, document a resistant post-Civil War land of Confederate flags. Lyndon B. Johnson's "Great Society" speech, also occasionally delivered by the artist as theater, was originally deployed as a numbing agent in a (now dreadfully familiar) combustible moment of political upheaval, a rusting away of the American dream and near-constant teetering at the edge of violent societal fissure. The thirty-sixth president pleaded for the usual: equity, popular access to education and capitalist systems of reward, and unification against a nebulous threat, this time naming it the "crushing weight of poverty."
For Body Politic, his latest exhibition at Vielmetter Los Angeles, McMillian continues working in an additive manner. The White House Painting, II (2018–20) is made from the physical remnants of the 2018 version, while works on paper such as An Abbreviated History in Abstraction (2019–20) reflect a history of violence against Black individuals, contextualized by writings such as Harriet A. Washington's Medical Apartheid (2007)1 and Dorothy Roberts's Killing the Black Body (2000).2
It is McMillian's amorphous, quilted, room-size or wall-stretching forms that are the most eerily self-reflexive. Slithering, inky-black beings such as Untitled (2008), Untitled (2010), and a state of kemmering in the Council-era of corrosion (2012) are brought to life with even a passing gust, slyly beckoning, standing up to us. Calcified through decades of repetition, our worst internalized values spur many to vote against our own best interests, and to outsource the measure of our own worth to a grinding, ruthless, hall-of-mirrors market system that amplifies and echoes the eternally young, the new-with-tags, the shiny and promising upstart. The body is home to a troubling institution, too.
[1] Harriet A. Washington, Medical Apartheid: The Dark History of Medical Experimentation on Black Americans from Colonial Times to the Present (New York: Doubleday, 2007).
[2] Dorothy Roberts, Killing the Black Body: Race, Reproduction, and the Meaning of Liberty (New York: Vintage Books, 2000).
Rodney McMillian (b. 1969, Columbia) lives and works in Los Angeles. He holds an MFA from the California Institute of the Arts. He has had recent solo exhibitions at Blaffer Art Museum, Houston (2020); Petzel, New York (2020); Contemporary Austin (2018); and Art Institute of Chicago (2017). In 2019, his solo exhibition at Underground Museum, Los Angeles, featured several video works originally presented in his 2016 solo exhibition at ICA Philadelphia in addition to the first West Coast presentation of his opera, Hanging with Clarence, staged at the Bethlehem Baptist Church in Compton. McMillian's work was featured in the 2015 Sharjah Biennial, and has also been included in group exhibitions at National Portrait Gallery, London; MASS MoCA, North Adams; CCA Wattis Institute, San Francisco; Astrup Fearnley Museet, Oslo; Institute of Contemporary Art, Boston; Contemporary Arts Museum Houston; Museum of Contemporary Art, Los Angeles; Museum of Contemporary Art Chicago; and Hammer Museum, Los Angeles, among many others.
Jennifer Piejko is a writer and editor based in Los Angeles. Her work appears in Aperture, art-agenda, ArtAsiaPacific, Artforum, The Baffler, Cultured, Flash Art, frieze, Garage, LALA, Mousse, PIN UP, and Performa, among others.