EXHIBITIONS
Roman Ondák at Fondazione Galleria Civica, Trento
'Eclipse' is the first solo exhibition in an Italian institution of the Slovak artist Roman Ondák. At the Fondazione Galleria Civica, the artist presents a body of pieces that work as poetic counterpoints between the real architecture of the exhibition area and the imaginary architecture evoked by the artist. Each work merges into the exhibition space and cover the real architecture of the museum like a threshold that, when crossed, bring the visitor into a fantastic and dreamy dimension.
The exhibition, curated by Andrea Viliani, culminates in the underground level of the museum where a new site-specific project, Eclipse, turns the museum, literally, inside out as well as upside down. These works are all details of some sort of imaginary building (which is also a small retrospective of the artist) where "what one sees does not coincide with what one believes to see", and the appearance of a shape misrepresents the essence of an object completely different. This game of correspondences and crossed exchanges, which characterizes the artistic research of Ondák, results in a lenticular, unsteady, fluidly moving gaze able to catch the faintest shades of objects and attitudes, along with a certain ludic aspect which, in some cases, balances a thorough intense reflection on society's conventions, culture's criteria and architecture's laws that "regulate" the human experience of the world.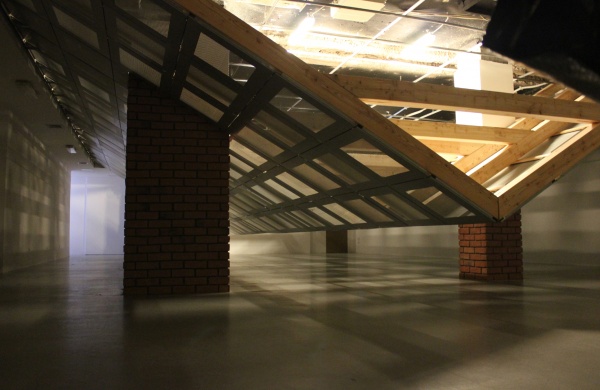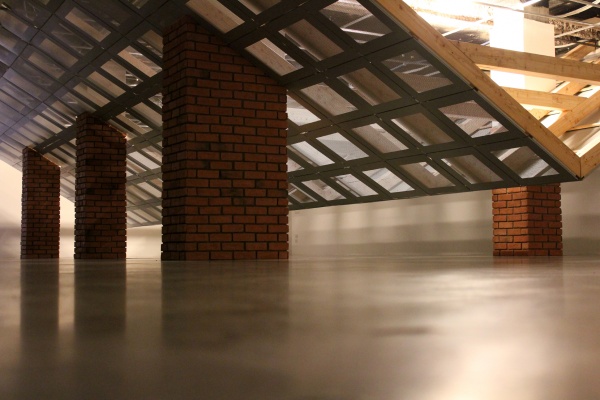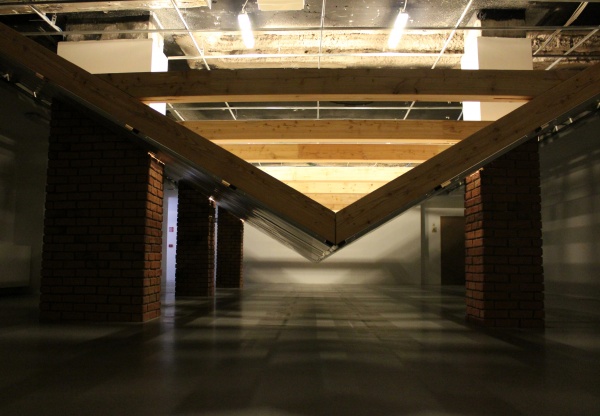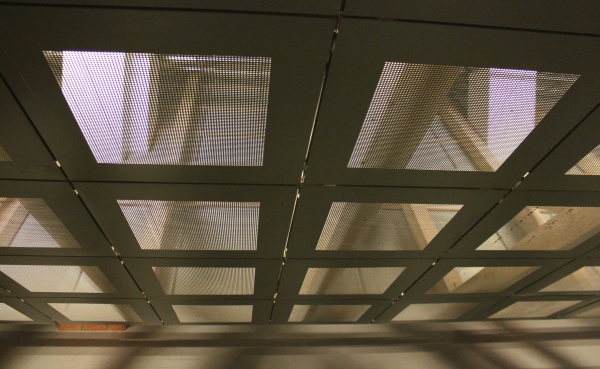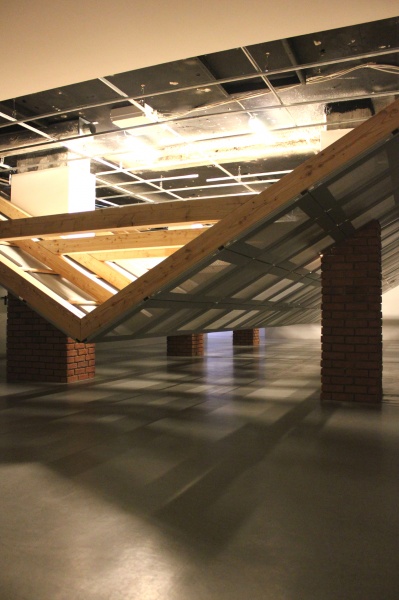 Roman Ondák, Eclipse, 2011.
Courtesy: the artist, gb agency, Paris, Martin Janda Galerie, Wien, and Johnen Galerie, Berlin.