EXHIBITIONS
Roman Signer at Pigna Project Space, Rome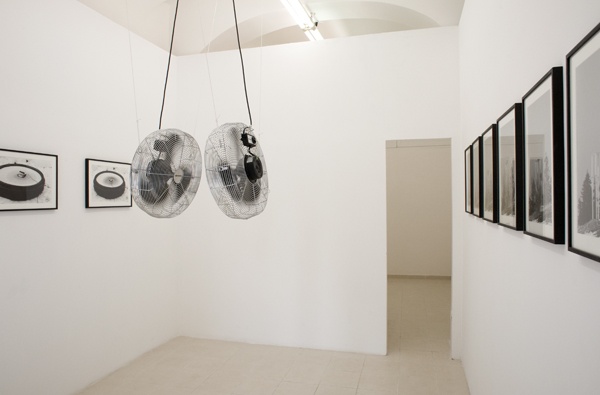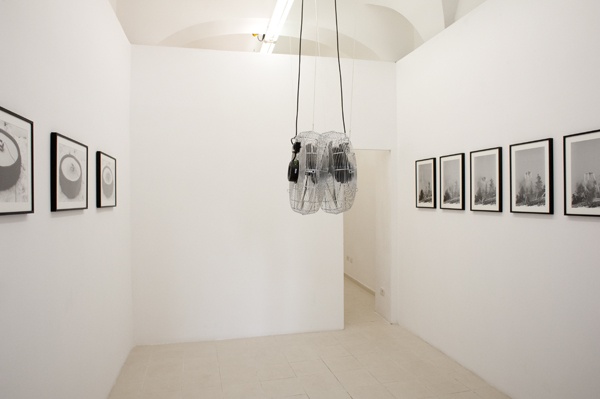 From the middle of the 70s, Roman Signer's works bring into question and stimulate some paradoxes through a kind of art that can be reduced to a unique and common denominator. Each action is characterized by a personal approach to different elements, which often acquire an autobiographical meaning.
Let's take for instance the element of air. As an asthmatic, Roman Signer has suffered for the lack of air. This is the reason why it is omnipresent in his works: it brings upon ideas of both survival and suffocation.

At Pigna Project Space the fans face each other in a human coreography, in which attraction and repulsion alternate each other. They create a poetry which is vital yet expressed through a very restrained vocabulary. This is an action which brings to a ineluctable destiny, of a poetic and impossible kiss. The economy of means allows an intimacy in the works and accentuates a moment of suspension and transformation.
Signer blends the simplicity of daily gestures and objects with the complexity of technical gear and the physical phenomena that he creates without wanting to control them.
Such metaphysical aspect and intellectual audacity show an absence of judgment criteria; a place where success and failure have no value. His works are dangerous mise-en-scènes in which absurd situations are resolved with subtlety, and are the self-determined and aleatory.
Turm – Tisch (1977), Nasse Tücher (1982), Bügeleisen (1986) and Installation avec 2 ventilateur (2010), the works that Pigna Project Space is presenting in Rome, reflect on a precise poetic of the moment. The fact that something is about to happen presumes an existence in which the past and that same instant could vacillate, letting us glimpse at a possibility of the future.
–
until May 31, 2012
–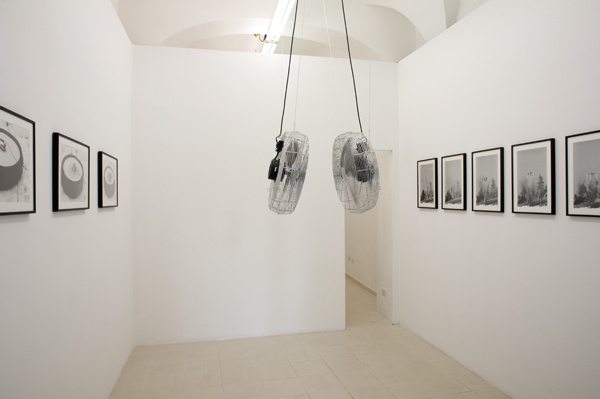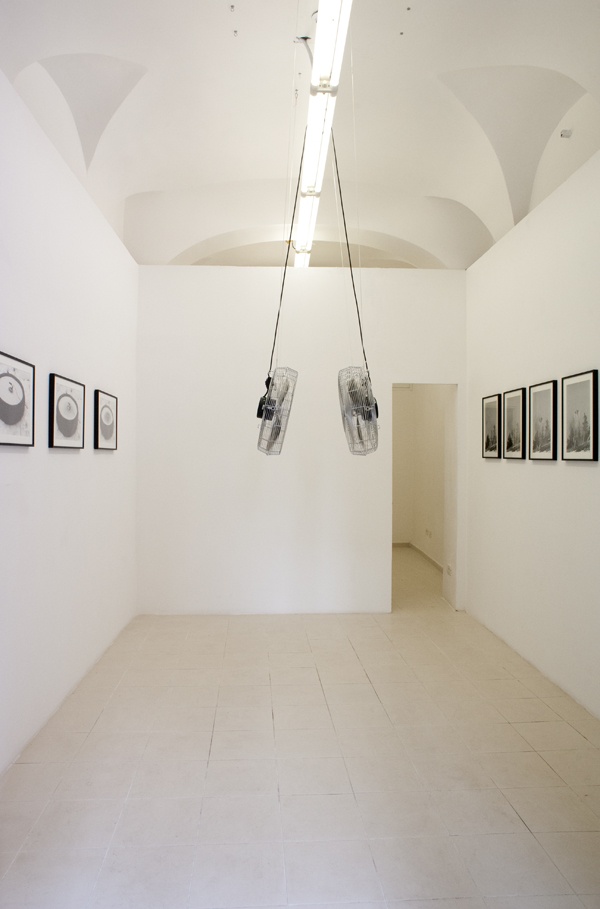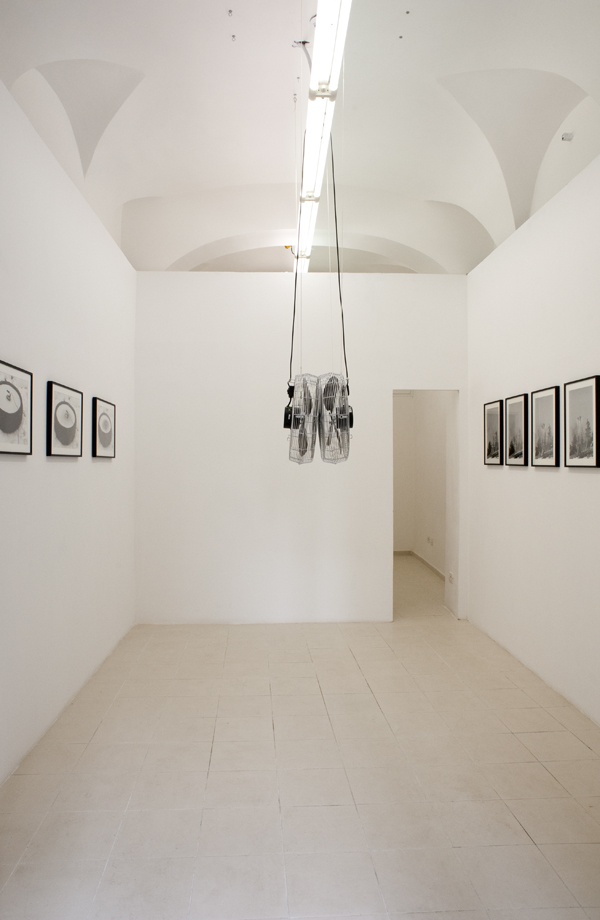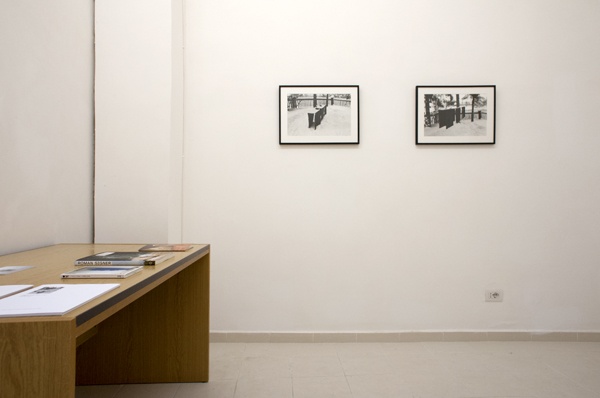 Nasse Tücher, 1982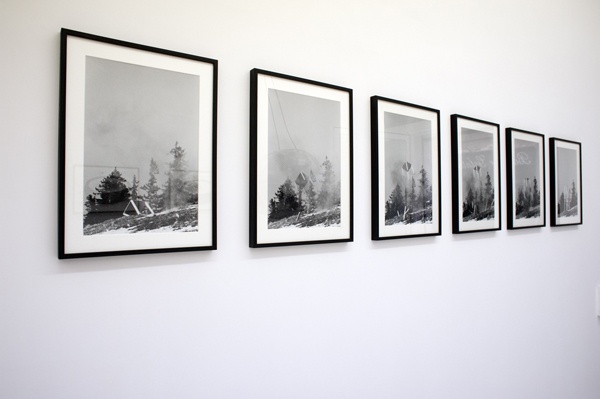 Turm – Tisch, 1979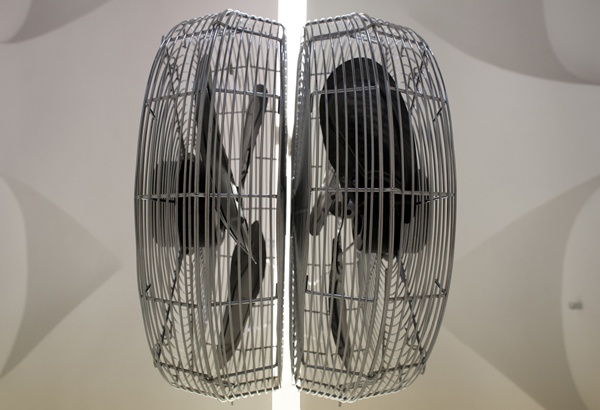 Installation avec 2 ventilateur, 2010