CONVERSATIONS Mousse 54
What You See is What You See: Ronald Jones
Close
1
2
3
4
5
6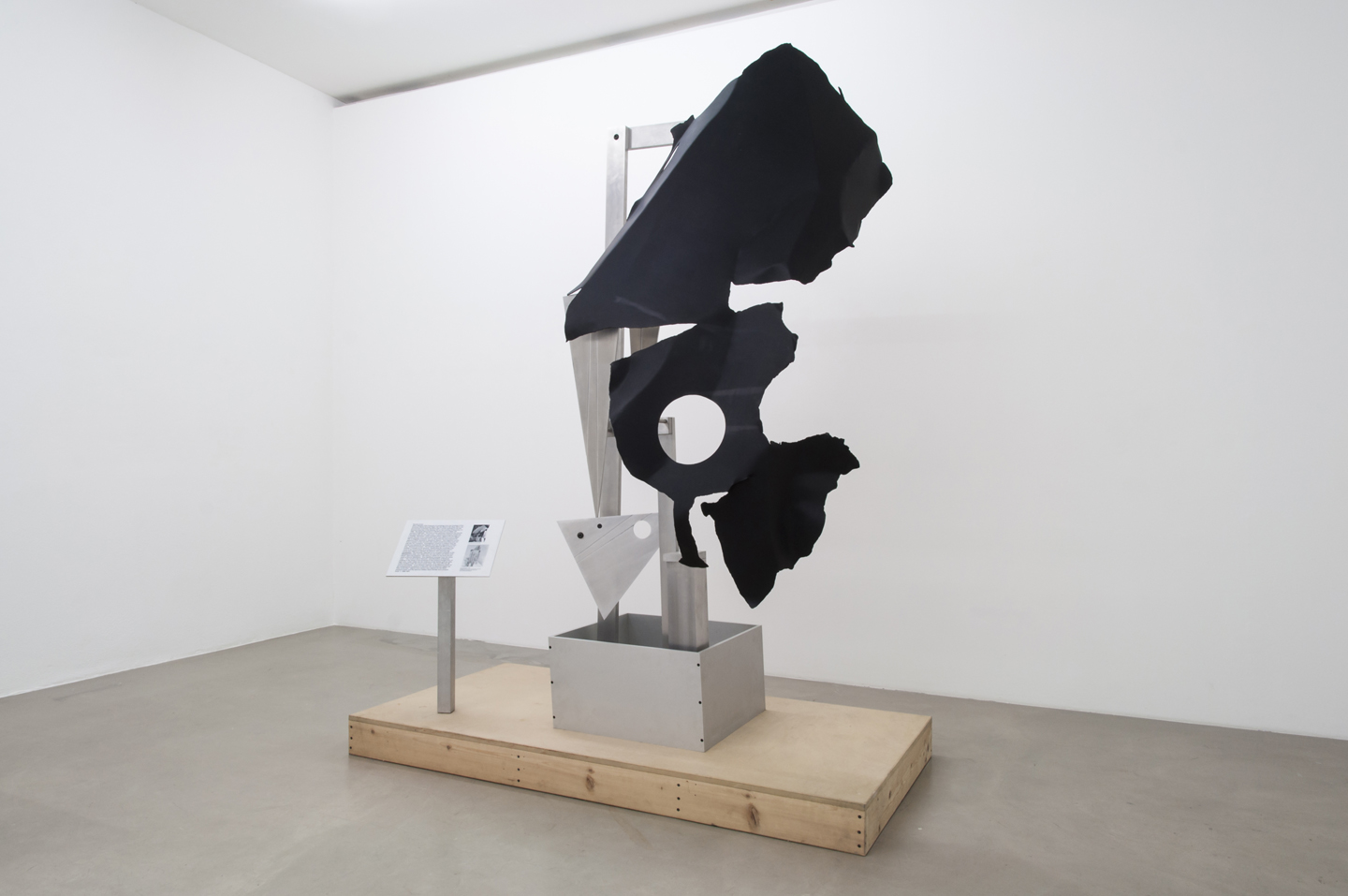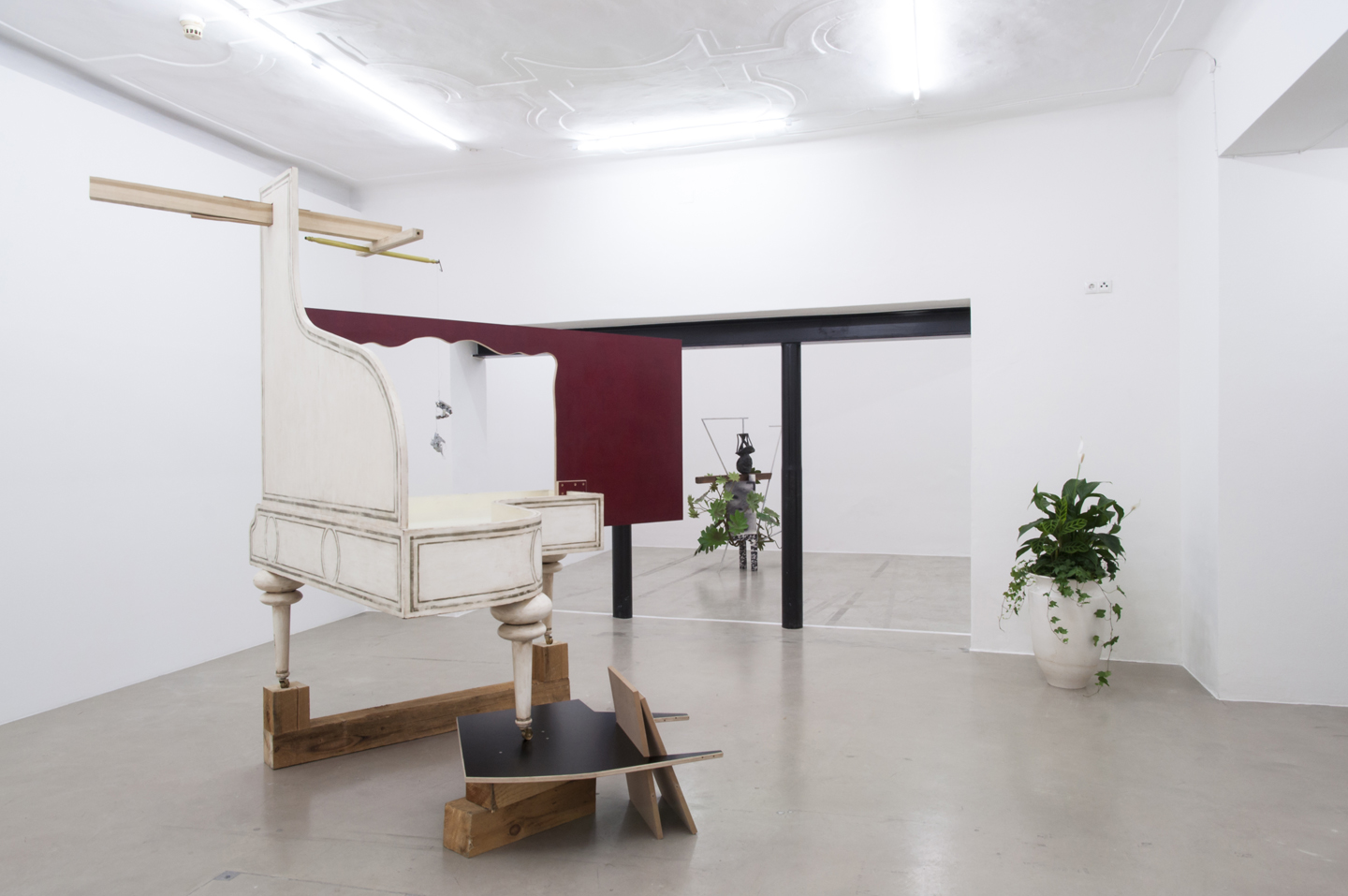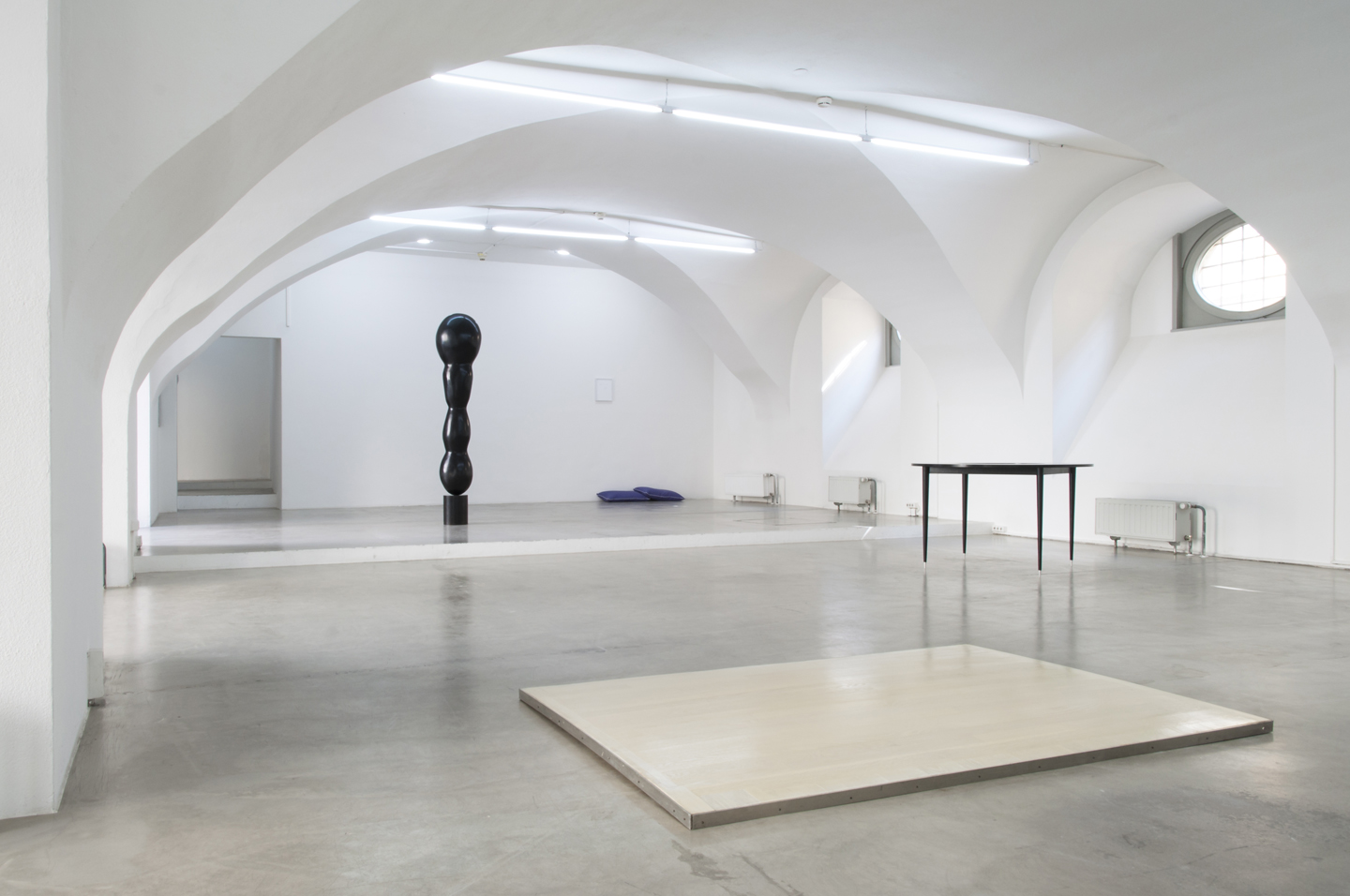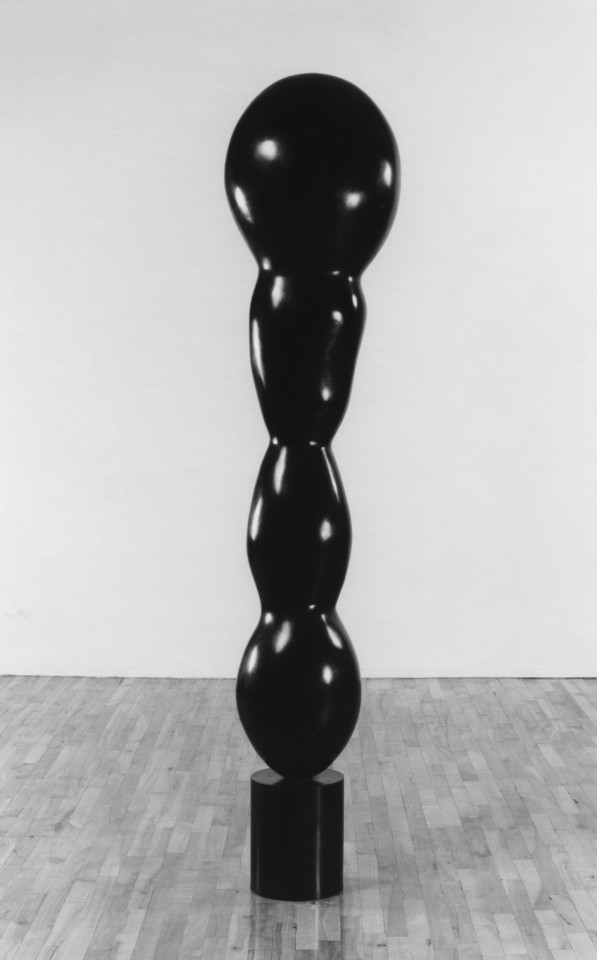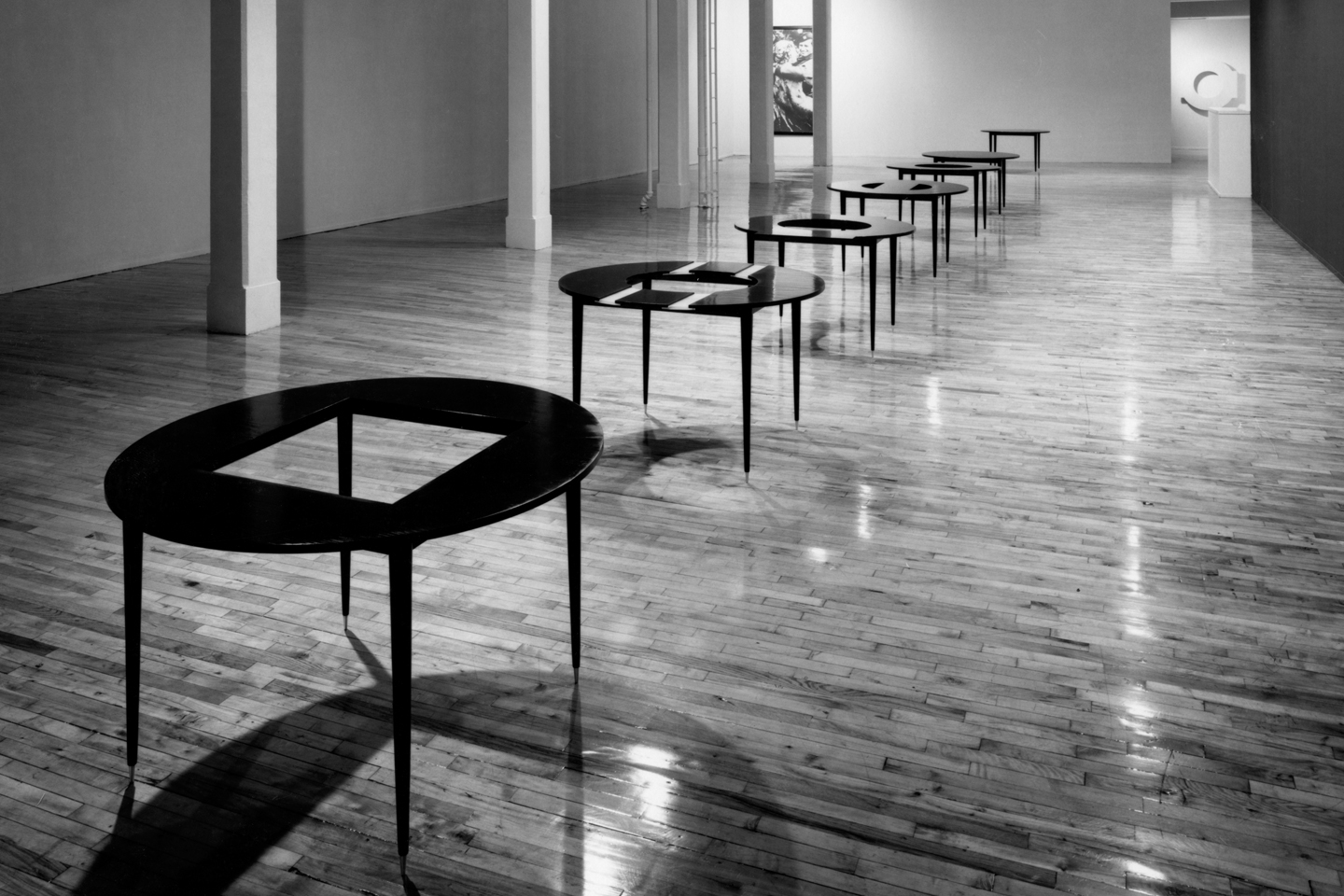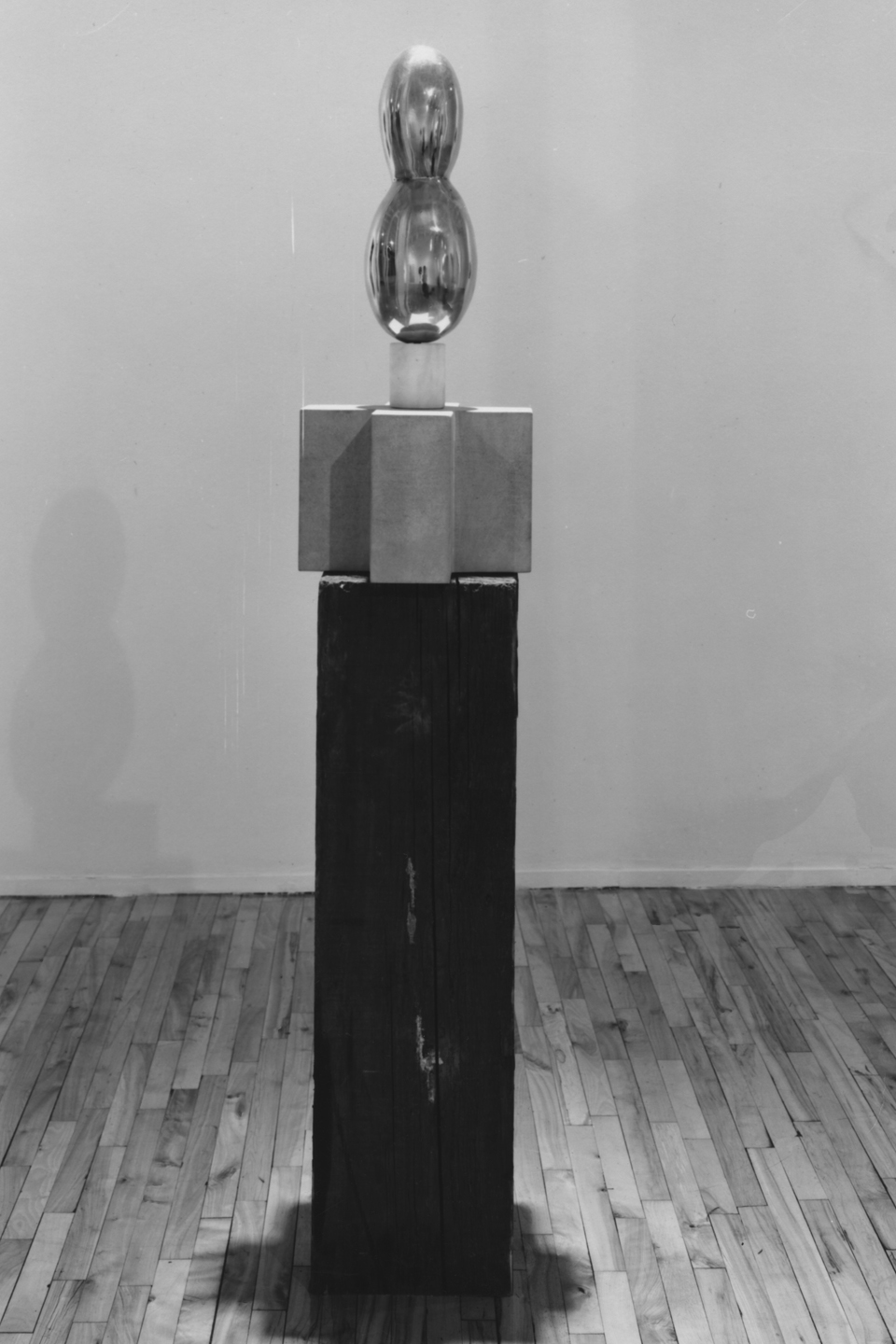 by Krist Gruithuijsen
The artist and critic Ronald Jones gained prominence in New York in the mid-1980s by using disparate formal and minimal languages to explore history as a medium. Through juxtapositions of often seemingly unrelated historical facts, innovations, discoveries, violence, and fears, he created complex interrelations of events as they shape our perception of ourselves and the world.
His materials included: Stephen Biko's interrogation room, the first artificial heart, collapse boards from a prison gallows, and parts of the Pan Am flight 103, which was destroyed by a terrorist attack over Lockerbie, in Scotland. Ronald Jones' works provoke the perception of minimalism and design by introducing didactic methodologies to undermine our understanding of autonomy.
In 2014, Jones had a survey exhibition at the Grazer Kunstverein, which was curated by his pupil Jason Dodge and myself—a love letter of sorts towards an influential, yet partly forgotten, practice. In spring/summer 2017, Jason Dodge will present a group exhibition at KW Berlin investigating Jones' practice within the current political climate.
KRIST GRUIJTHUIJSEN: While thinking about what to write to you, I'm listening to Anohni's album, Hopelessness, which can be described as a protest album of sorts. Anohni, i.e. Antony Hegarty from Antony and the Johnsons, constructed a monumental record, dealing with the atrocities of post-9/11 America: drone warfare, mass surveillance, violent masculinity. What interests me is its accessibility—confrontational political and personal language wrapped in a warm blanket of synthesizers. The contrast is earnest, not cynical. Probably the best way to "get the message" across—protest in its fullest form. It made me think of your work, especially the ones you produced in the late 1980s and early 90s, which portrayed historical events that defined the social construct of the past century, in which innovations, discoveries, violence, and fear are presented through the notion of design and art history. To start our conversation, I think we should go back to the beginning. What were the poignant questions that arose while developing your practice? Can you talk about the form it took and why?
RONALD JONES: Very early, I understood the profound weakness of modern culture to create and sustain change of any kind, perhaps other than a change of heart.  It had fallen victim to its own self-righteousness, withered into an academic study of the anthropology of the ritual of protest. Just imagine… Jacques Louis David's Oath of the Horatii seemed threatening enough to actually stir public sentiment and re-kindle revolutionary sentiment; it was condemned to the basement of the Louvre. Or, to see Picasso's Guernica, once shrouded at the UN during a press conference, offer trace evidence of the power art was once believed to have possessed—the same power that ironically both Napoleon and Kofi Annan were not willing to risk.  And so, were one to telegraph a politically charged message within the concluding decades of the last century, as my career began to unfold within the art world, it seemed to me that the political message would have to be encoded in a way that would ultimately trigger contemplation—possibly even action—in the larger world. I understood it was likely to be a failed mission from the start, but I also knew that making more protest posters and marching in circles with defiant fists raised would only result in going around in circles. I grew close to Thomas Lawson and Joseph Kosuth immediately after my arrival in New York City: I was terribly influenced by Tom and his essay "Last Exit: Painting," and Joseph and his essay "Art After Philosophy." I delivered my politics, not by sloganeering or bombast—the default political timbre in the arts—but rather as did Brecht, Beckett and others, by subtle persuasion cloaked in beautiful and exotic materials and craftsmanship. For example, I had made a wooden relief of minimalist-looking design, which in fact was the floor plan of Police Room 619 of the Sanlam Building in Port Elizabeth, South Africa—where Stephen Biko, the anti-apartheid activist, was beaten to death. Well, that's one thing; my description is the routine course for "modern political art" but, in fact, this relief was made from African Ebony wood—which was farmed into extension and harvested into extinction by the British in South Africa during the 19th Century—and paired with a wood known as Pink Ivory, which was not only sacred within Biko's African tribal origins but is explicitly illegal to export from South Africa. I made clandestine arrangements to have it smuggled out of South Africa and it was delivered by ship to me in New Jersey; I then handed it over to the craftsperson, who turned it into the relief. It was intentionally designed to be an explicit and deliberate act of illegal exploitation, so as not to merely "picture" the deliberate exploitation of Biko and so many others under apartheid, but to express the exploitation, in the first person (African Ebony and Pink Ivory), not third, and thereby trigger contemplation-and possibly action, or what Joseph Nye has brilliantly described as "soft power."
KG: Your work provokes the perception of minimalism and design by introducing didactic methodologies to undermine our understanding of autonomy. I am curious to know more about your "anti-autonomy" approach to design and minimalism. What inspired you to develop such works?
RJ: Well, there is, for example, El Lissitzky's Beat the Whites with the Red Wedge, 1919, or Frank Stella's brilliant Die Fahne Hoch!, 1959; his title comes from "The Horst Wessel Song," which was the anthem of the Nazi Party. By the time I was a practicing artist, minimalism was little more than a static model for the Big "M," Modernism, in the public eye; I was only following the trail of Lissitzky and Stella, which is a pretty good trail to follow, but history was on my side because the public had become numb to this sort of minimal abstraction and so it was all bait. Bait to get them to see African Ebony and Pink Ivory for what it was. Here is a quote by Frank in conversation with Bruce Glaser and Donald Judd from 1964, which seems appropriate here:
I always get into arguments with people who want to retain the old values in painting—the humanistic values that they always find on the canvas. If you pin them down, they always end up asserting that there is something there besides the paint on the canvas. My painting is based on the fact that only what can be seen there is there… What you see is what you see.
What you see is what you see. I couldn't disagree.
KG: Education became an intrinsic part of your practice, as well as criticism. You have taught and inspired many established artists such as Jason Dodge, Angie Keefer, Matthew Barney, Michael Grey, Michael Joo, Sarah Sze, and Elizabeth Peyton. Could you talk a bit about your relationship to education and why this became so important for your practice?
RJ: I have to start by saying how proud and privileged I am having been able to teach such remarkable artists. They were splendid and also taught me a great deal. Think about that for a moment. Those were heady days we spent together. Few people have been as lucky as I to have had these kinds of students walk through your door. My relationship to them and the energy that came from sharing knowledge became more important within my way of thinking about art production and its function within society.
KG: You had a distinct voice within the international art market of the late 1980s–mid 1990s. Many of your works can be found in prominent collections. However, since the mid-90s, your work became less visible. What was the reason for its reduced visibility? Was it related to your increasing interest in education?
RJ: To be honest, I became less than fascinated. It is horrible to say because I was overly privileged—represented by two significant galleries, Metro Pictures and the Sonnabend Gallery, having been able to work closely with people such as Richard Armstrong, Rachel Lehmann, Ann Goldstein and Mary Jane Jacobs, all the while writing consistently for Artforum and frieze. I was appointed Provost at Art Center College of Design in Pasadena when I was at Columbia, and I took the job because I had become increasingly interested in how design could have an even greater impact on the world. And later, at Konstfack College of Art and Design in Stockholm, I initiated a graduate program called the Experience Design Group, where we pioneered designing "intangibles," experiences from the last six weeks of life for patients, family and staff in Hospice to the Nobel Prize Party. Parties to death—we accomplished a great deal. When my work became "less visible," admittedly, my attention had drifted; I was producing my first opera, serving on the Nobel Foundation's Committee for Humanities and the Sciences, and launching the Experience Design Group.
KG: The reconsideration and repositioning of the political, social, and economical value of "The Object" has become rather topical in recent contemporary art production; therefore, revisiting some of your work seems necessary. What is your take on this recent development and in what way do you think your work could play an important role?
RJ: I can answer you by being the teacher that I am. I could only hope that my work could have a measurable effect on others just as this following list had on me:
The Anxiety of Influence, Harold Bloom
Post Modernism, Robert Pincus-Witten
Collected Poems, Robert Lowell
Six Years: The Dematerialization of the Art Object from 1966 to 1972, Lucy Lippard.
When Science and Poetry Were Friends, Freeman Dyson
"The End of the University as We Know It," Mark Taylor, The New York Times
Soft Power, Joseph Nye
The Intelligent Plant, Michael Pollan
The Structure of Art, Jack Burnham
A New Biology For a New Century, Carl R. Woese
Creating Persuasive Technologies, B.J. Fogg
"Leading Change. Why Transformation Efforts Fail," Harvard Business Review
"Große Fugue," Beethoven
Anything written by Joan Acocella
Bullet in the Brain, Tobias Wolff
"Black Box Thinking" and "Failure: Why Science Is So Successful," The New York Times
The Disruption Machine, Jill Lepore
Endgame, Samuel Beckett
And it is with much appreciation to see your and Jason's effort to shed light on my practice within such development.
On that note, I would like to end with this:
Be not afeard. The isle is full of noises,
Sounds and sweet airs that give delight and hurt not.
Sometimes a thousand twangling instruments
Will hum about mine ears, and sometime voices
That, if I then had waked after long sleep,
Will make me sleep again; and then, in dreaming,
The clouds methought would open, and show riches
Ready to drop upon me, that when I waked,
I cried to dream again.
—The Tempest 3.2.148-156
Krist Gruijthuijsen is director of KW Berlin. Previously he directed the Grazer Kunstverein, MFA Sandberg Instituut and Kunstverein Amsterdam.
Ronald Jones serves on the faculty at the Graduate School of Design, Harvard University, and is a member of both the Nobel Foundation's Science and Humanities Program Committee, and the Foundation's Science Policy Forum. An artist, Jones has exhibited internationally; his work is included in the permanent collections of MoMA, the Guggenheim Museum, the Whitney Museum of American Art, the Moderna Museet, Stockholm, amongst others. He is represented by Metro Pictures and the Sonnabend Gallery in New York.
Originally published on Mousse 54 (Summer 2016)