CONVERSATIONS
Rosa Barba "From Source to Poem to Rhythm to Reader" at Pirelli HangarBicocca, Milan
Close
1
2
3
4
5
6
7
8
9
10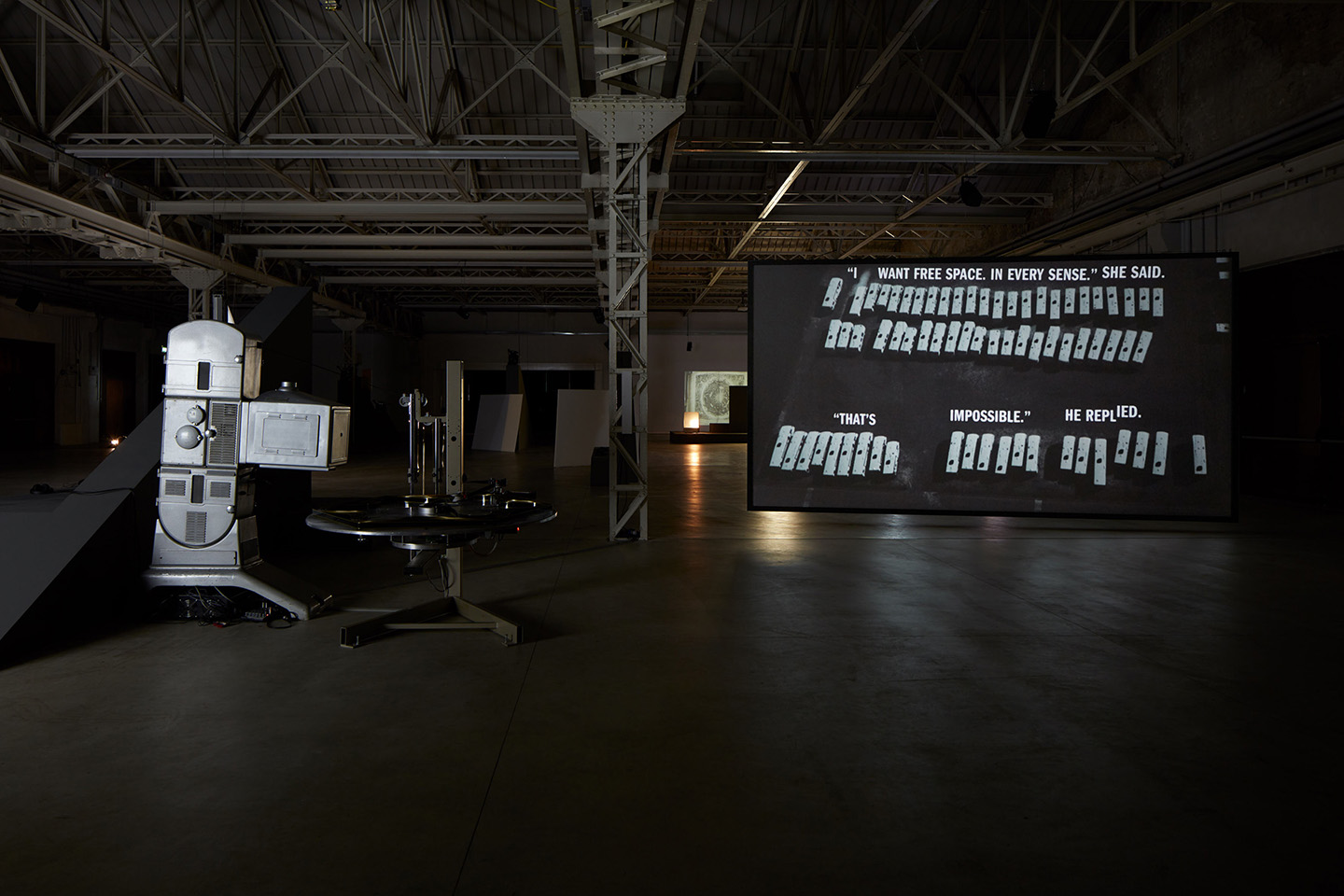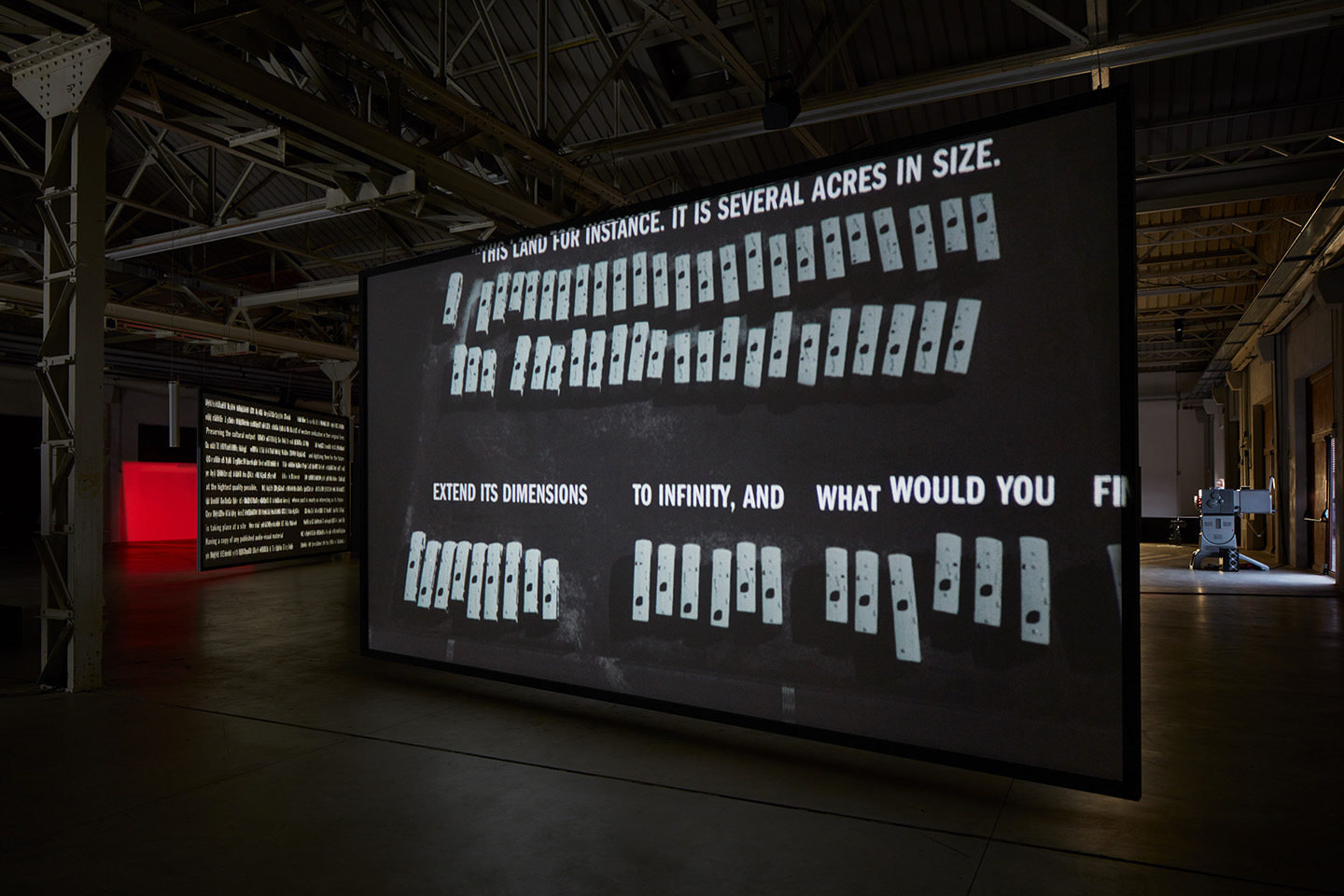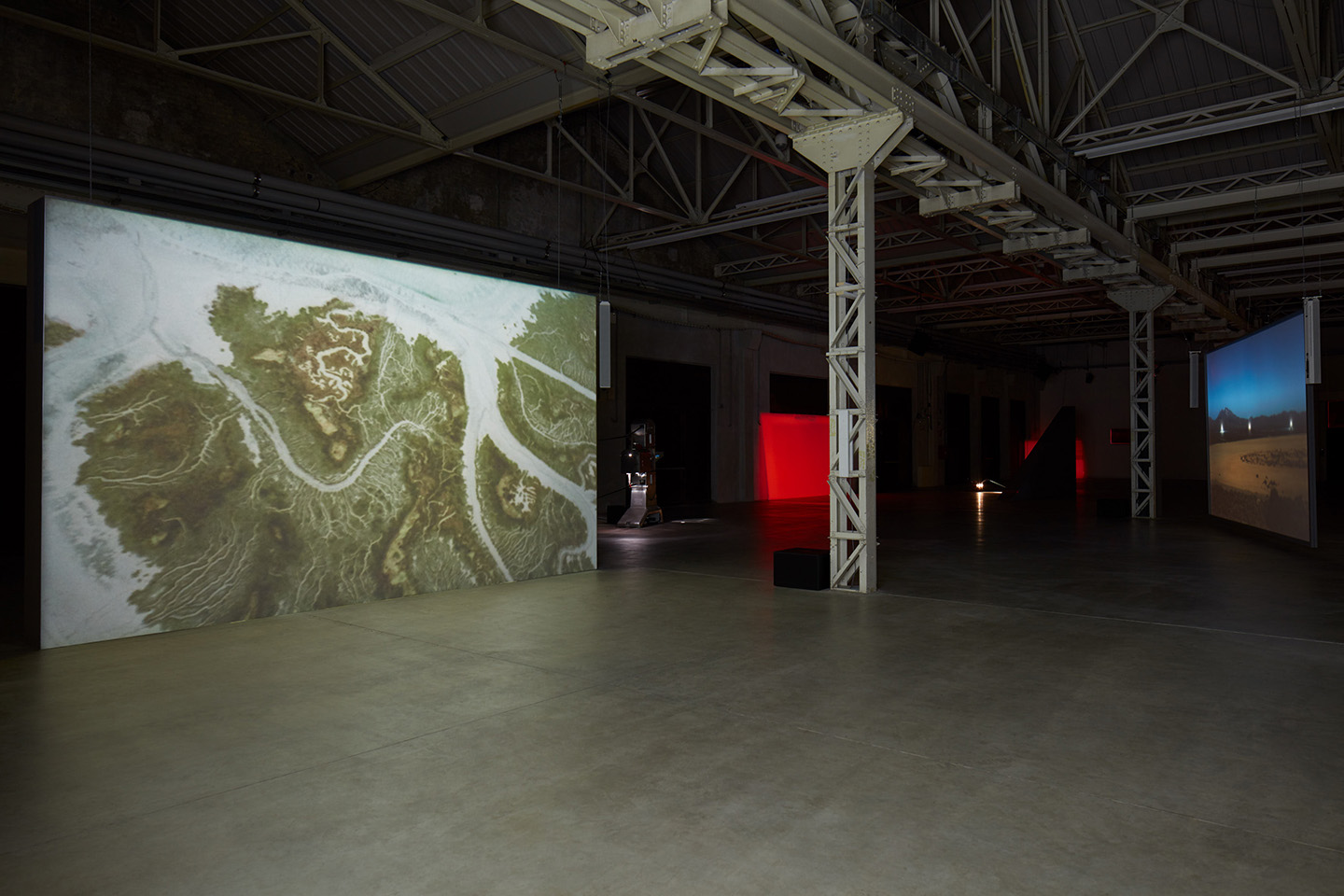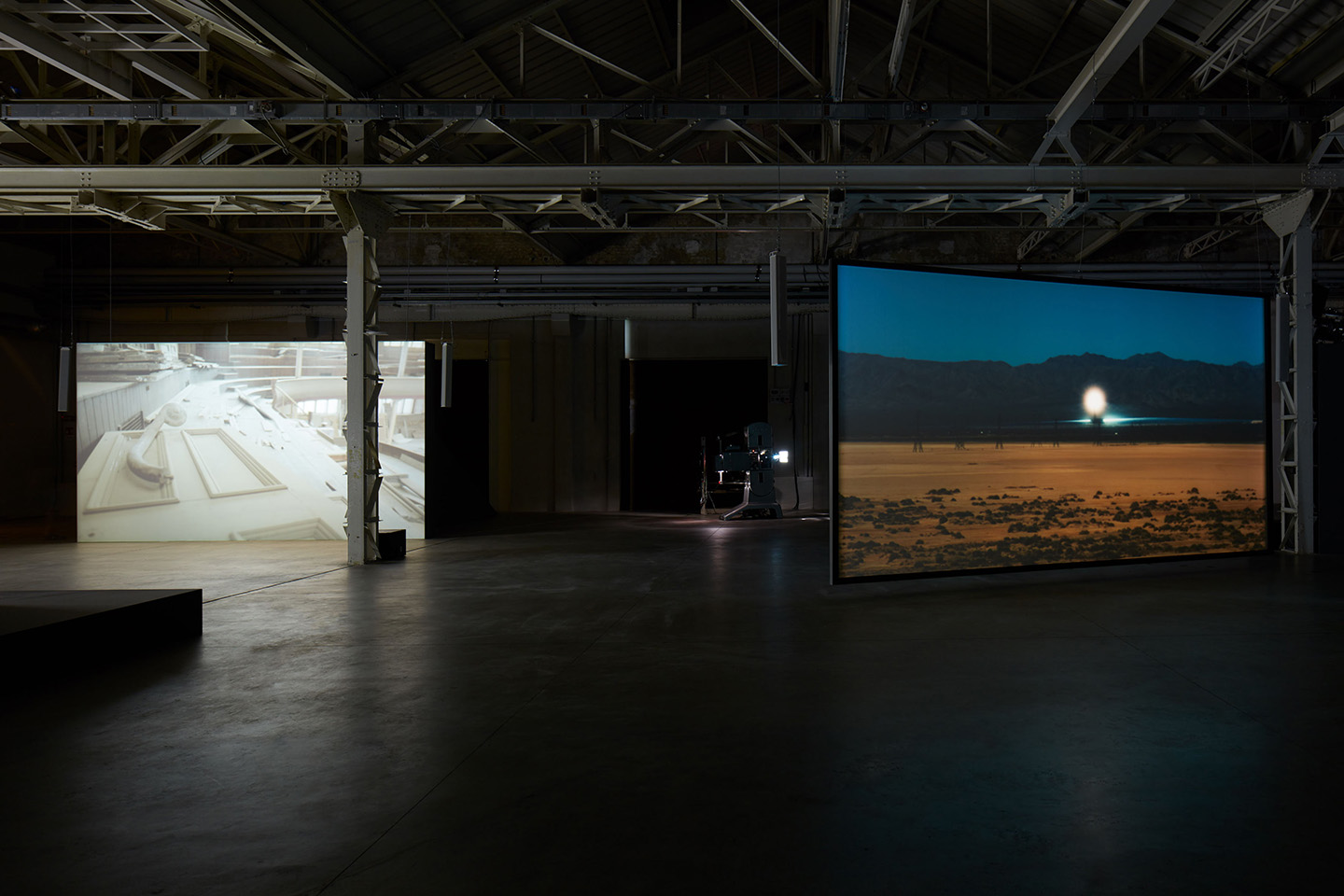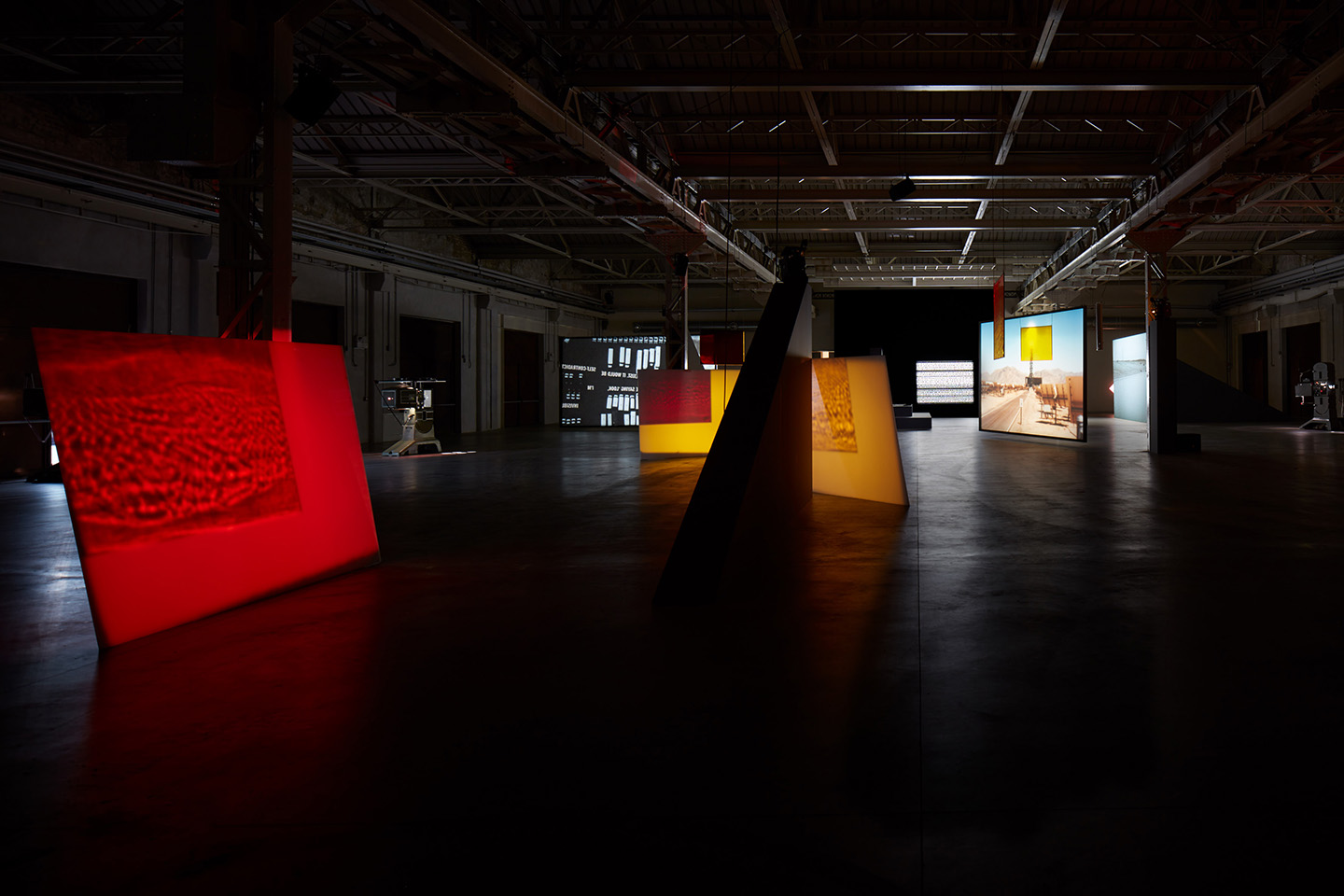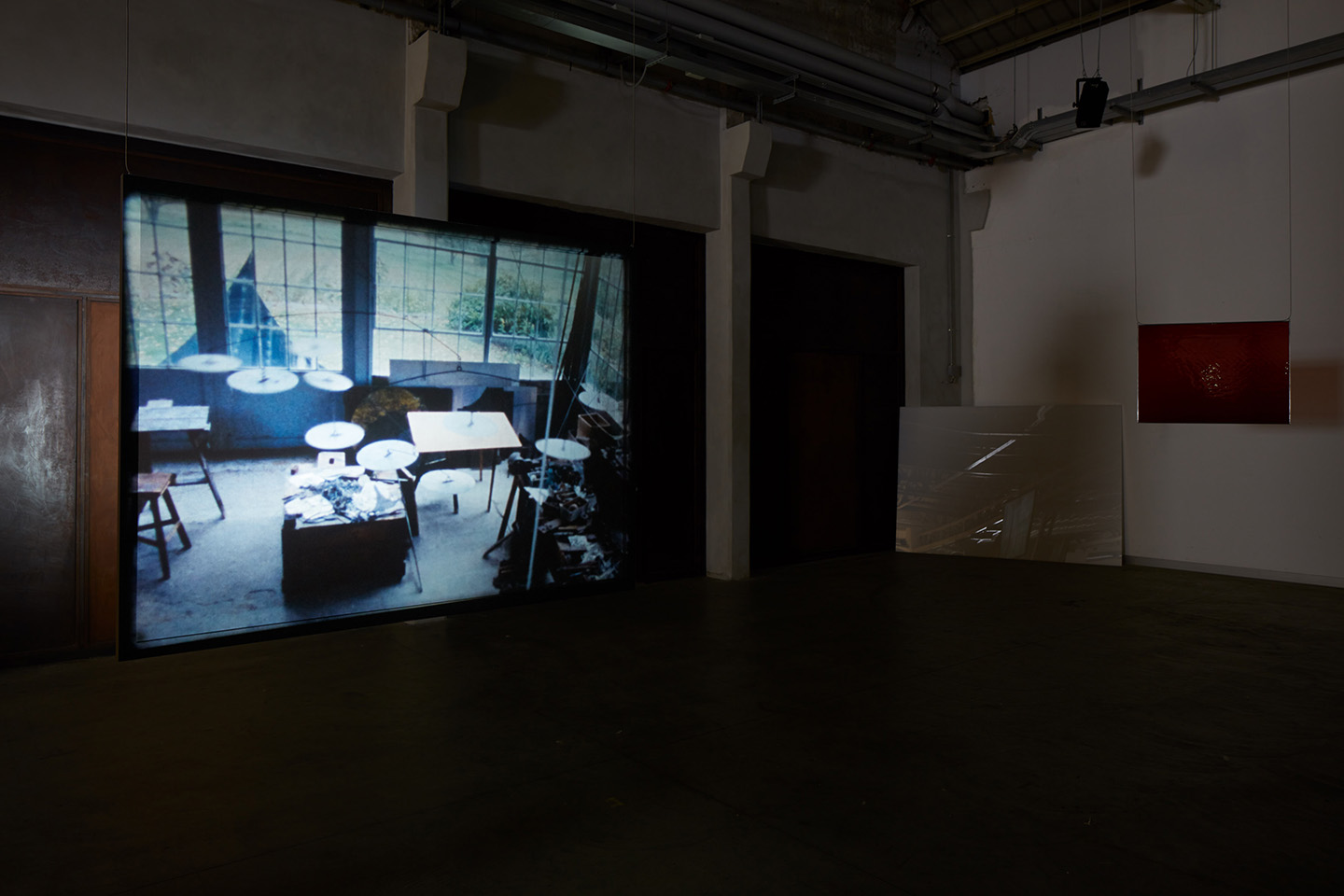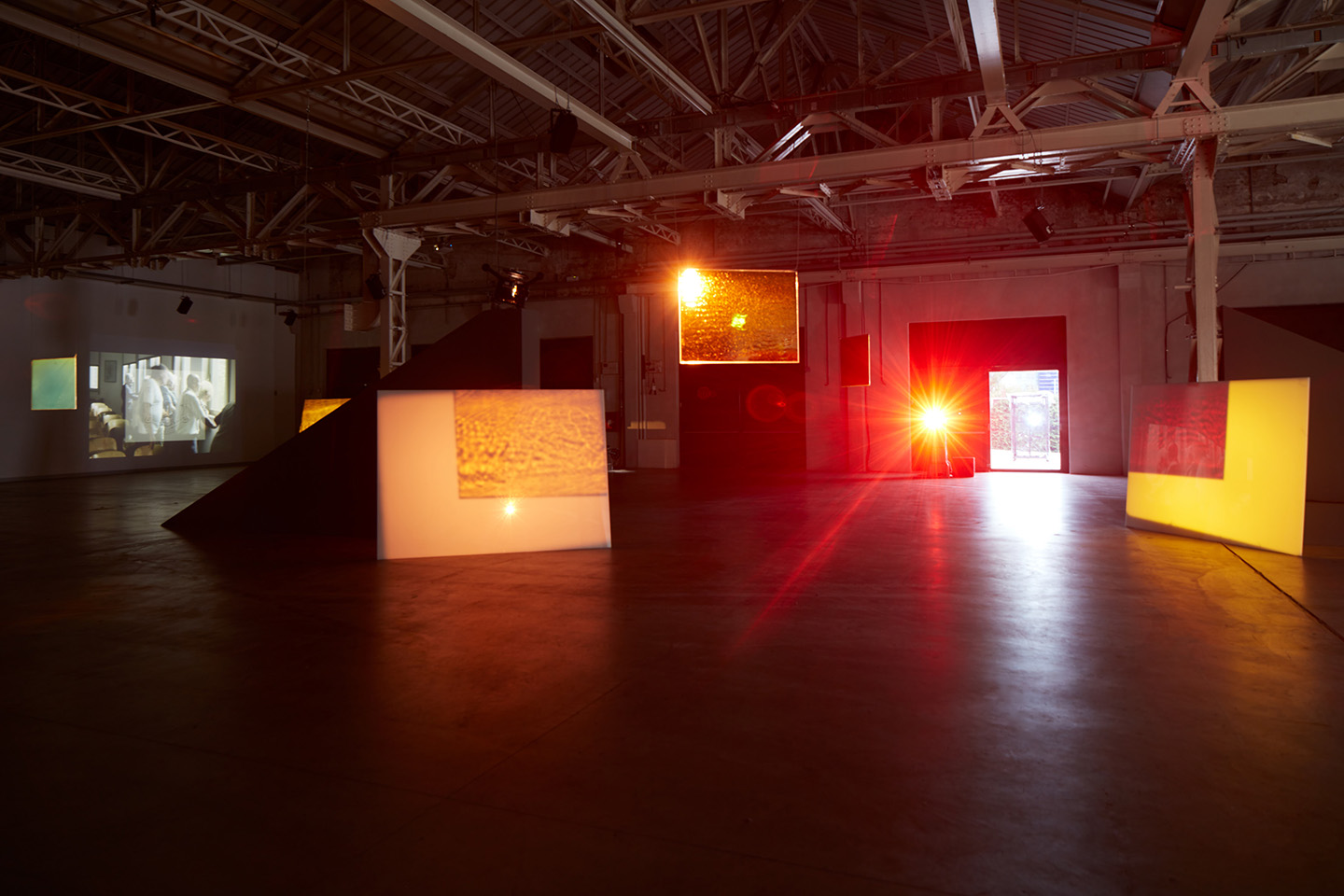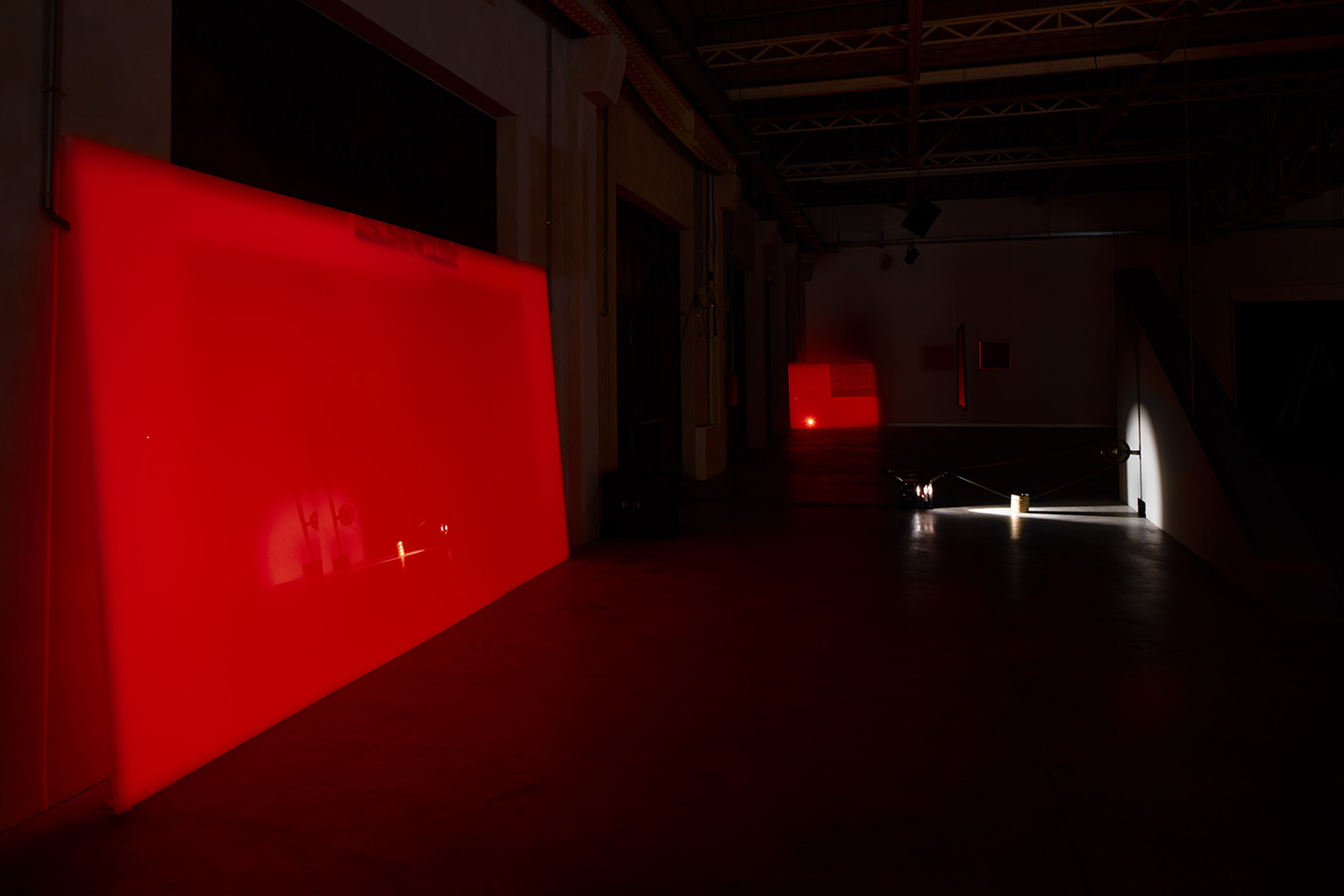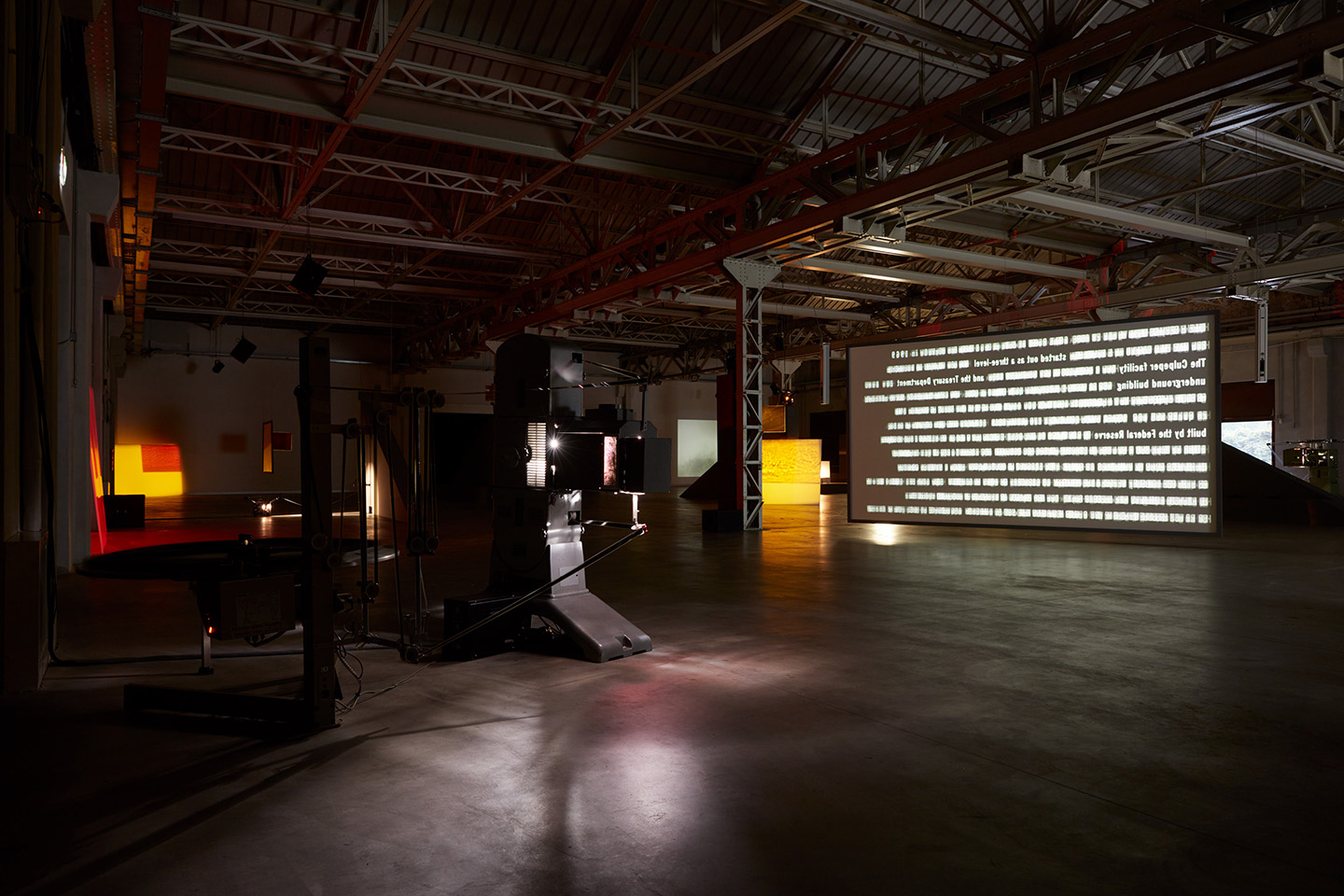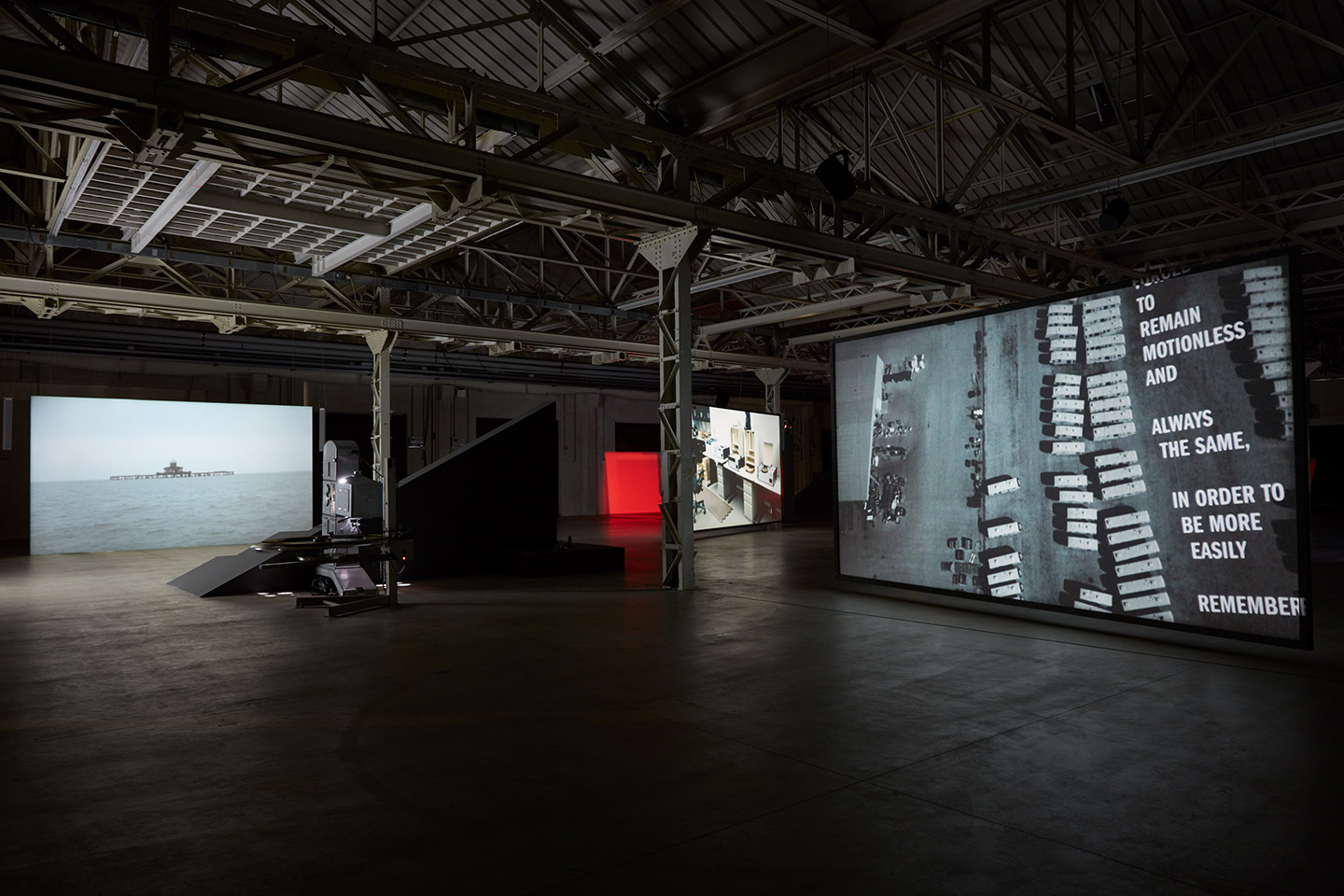 Rosa Barba in conversation with  Tommaso Isabella
Tommaso Isabella: I'd like to start with a Walter Benjamin quote that appears in Subconscious Society, a Feature (2014): "Memory does this: lets the things appear small, compresses them. Land of the sailor." The relationship between memory and compression seems to underlie your practice and emerges in many ways in your exhibition at Pirelli HangarBicocca: your interest in modes of cultural inscription, but also your sculptural conception of film and history.
Rosa Barba: The compression of memory is very fascinating to me and is manifested in various forms around us, but also in real efforts like cultural or historical archives which use different techniques to contain and preserve knowledge. In my films and sculptures I try to create a multidimensional view of history or its preservation—a sculpture in flux, a compressed form, often made up of sound, language and images, and often non-images which open up a cinematic space in which to place this compression, like in Western Round Table (2007) or the ongoing series White Museum (2010-). I also never see my work as a finalized result but rather as ongoing experimentation and thinking. Also, history needs to constantly be seen in a fresh light, though inscribed facts always need to be taken into account. I try to pick these facts out and take them with me to draw further. When I say history is like a sculpture, I mean the underlying spatial and temporal lines in the poetics of distance. It's a balancing act, in unstable surroundings. I want to reflect on the spaces of conservation, the relationship between past and present, and the suspension of chronological time: looking more closely at the geographies we create around us, starting a dialogue about the meaning and content of the collective effort to store elements of cultural value.
TI: This suspension of chronological time allows for a different experience of space and of the communities you depict in Subconscious Society: the film feels like a sort of sci-fi travelogue…
RB: Walter Benjamin's writings on the notion of the archive and memory have influenced me a lot. In Subconscious Society, it is introduced like a sort of fact; we transport ourselves into this subconscious layer from which we continue to navigate and look at things we've created around us and how they are transformed over time. "Sci-fi travelogue," as you call it, is a very good description. I use sound as the transportation method, but also all kinds of moving devices which I've filmed from: hovercrafts, planes, and boats… It makes you look at these things as you approach them and move with the instability. The musician Tim Gane composed a Leitmotif into which, working with Jan St. Werner, I embedded other sounds and conversations I had with the protagonists during the film shoot at the Albert Hall. Some people in that community remembered the building's different functions. They talk about it being a cinema, a theater, and a parliament over the course of this last century. Other protagonists were chosen because they have never left the island of Great Britain and have never been on a plane. Some other spoken words work like a narration, spoken by Laetitia Sadier or sung by David Michael di Gregorio. These speculative stories—articulated through voiceover, subtitles, and text pieces—are temporally indeterminate and are drawn from both official records and personal anecdotes of people who live near the subject I am investigating. Around the time we were shooting the film scenes at the Albert Hall, the famous BBC location in Manchester was torn down and all the elements which belonged to it and which contributed to making things of important cultural value for us, like the John Peel sessions, were thrown away. We collected some and carried them to the set in order to reformulate them.
TI: In your films, one often senses a continuous oscillation between aerial views and handheld shots: is this connected to your idea of using the camera "as a drawing instrument"?
RB: I've always used my camera as an unstable tool for capturing things. The necessity of doing this became evident with my first film Panzano, shot between 1998 and 2000 in Tuscany. It was the right way to approach and work with mental instability. The gentle drawing method of the handheld camera started to communicate in a way that was otherwise not possible with words. Later I started to shoot many films in the desert and captured inscriptions made by humans, often when inventing and refining technology or methods to exploit natural resources. Leaning out of a plane or helicopter where the body and the camera melt together, the drawing takes place. It is a different way of looking through the camera, with your whole body.
TI: Approaching landscape as a text and writing as a material, you often seem to defy standard conceptions of legibility…
RB: For me, reading takes place in various forms: complete deceleration and accumulation within space (Spacelength Thought, 2012), or in overlapping cross-readings, which is true of many of my text-based moving works. I am interested in language and the reading of landscape and its often subconsciously positioned objects—like the trailer cities in A Home for a Unique Individual (2013), which seen from above look like the page of an open book, full of words. I read these "book pages" as possible musical notation and asked a drummer to play them on different typewriters. The possible conversations inside the trailers build another layer of imagery which tries to synch with the form of the "notation". In my films and objects, I use language as information one cannot chronologically grasp and which is meant to work within the repetition of the film loop. I also see the written filmstrips as films, even if they don't pass through a projector.
TI: In the installation, all these aspects are involved and yet reconfigured in the interplay of the various pieces: to play on the title, the Reader ends up following a Rhythm, a pulse of sound and light that encompasses everything.
RB: For my exhibition at Pirelli HangarBicocca, I imagined some support elements of the industrial ceiling structure collapsing into the space, to create support structures for my objects and also partitions, which would form a fragmented auditorium situation for viewing my films. Furthermore, I opened up one door to connect the exhibition to its surrounding landscape. In front of the window, I placed my piece Perpetual Response to Sound and Light (at Pirelli HangarBicocca) (2013-2017), conceived as a self-responsive structure in which each element creates a connection between inside and outside. A white light installed outdoors at the front is synched with the sound of approaching trains from the nearby railway. Sound also takes on very different roles in my works. In From Source to Poem (2016) it's a sonic memory that I'm trying to rescue. A selection of interviews with field workers, vocal groups, and migrants, excerpts of Hispanic literature, readings by poets, oral histories of women, and much more. These voices can serve as tools, showing techniques of using language, the rhythm of different approaches, and how language can draw the outline of a country. Hear, There, Where the Echoes Are (2016) is completely activated by Chad Taylor's drums, with different frequencies of the drum kit taking the form of cinematic light. It is like a basic pulse that allows us to see things for a brief moment and make sense of them through the orchestration. The title of the exhibition in Milan, From Source to Poem to Rhythm to Reader, plays with ideas central to my work in general. I am interested in the sources that help form our present and future society out of knowledge and traces of the past. This can be language, landscapes, industrial archives, museum archives or individual histories. My discussion or staging is mostly through film or extended cinematic formats. I explore the material aspect of film in order to reveal its spatial, technological, and durational forms. These components are dissected and disassembled, then reassembled in space in different ways and with performative variations that are rhythmically activated. I want to reactivate these elements of film in the gallery and cause a metamorphosis, transmuting them into new cinematic conditions of light—which reach and are reflected onto the Receiver/Reader.
.
at Pirelli HangarBicocca, Milan
until 8 October 2017