ESSAYS TIDBITS
Theatrical Thinking: Rose English
Close
1
2
3
4
5
6
7
8
9
10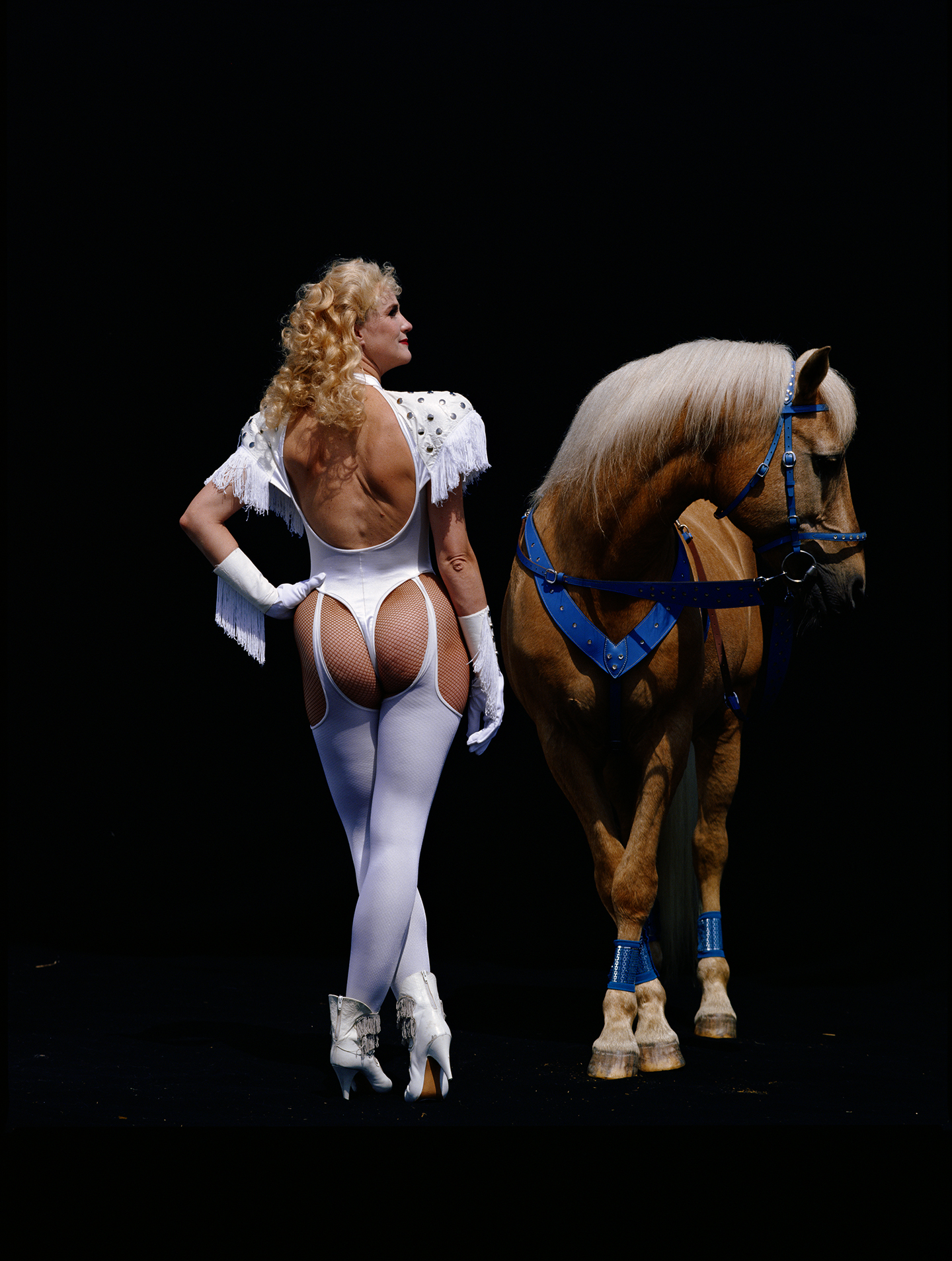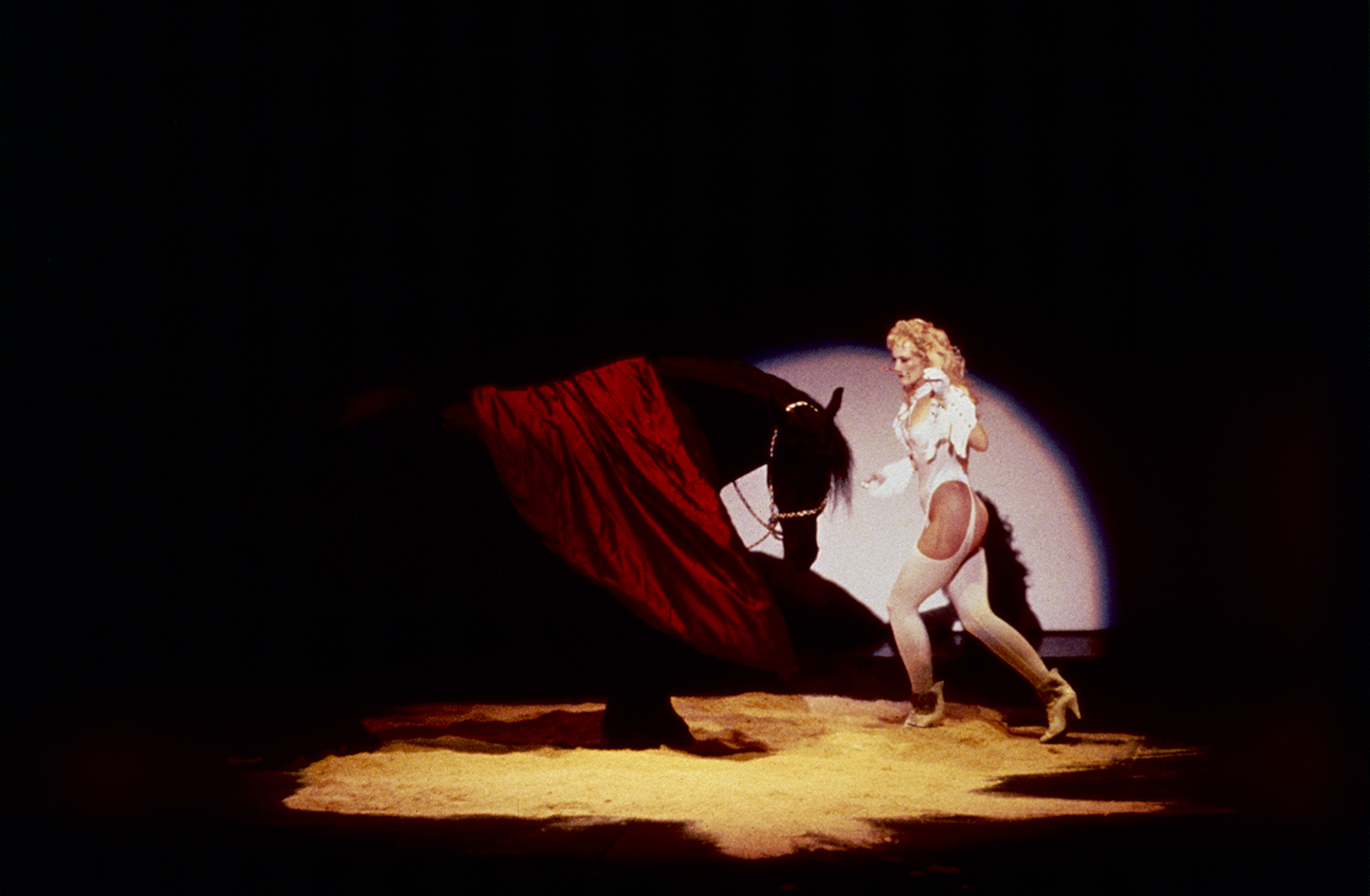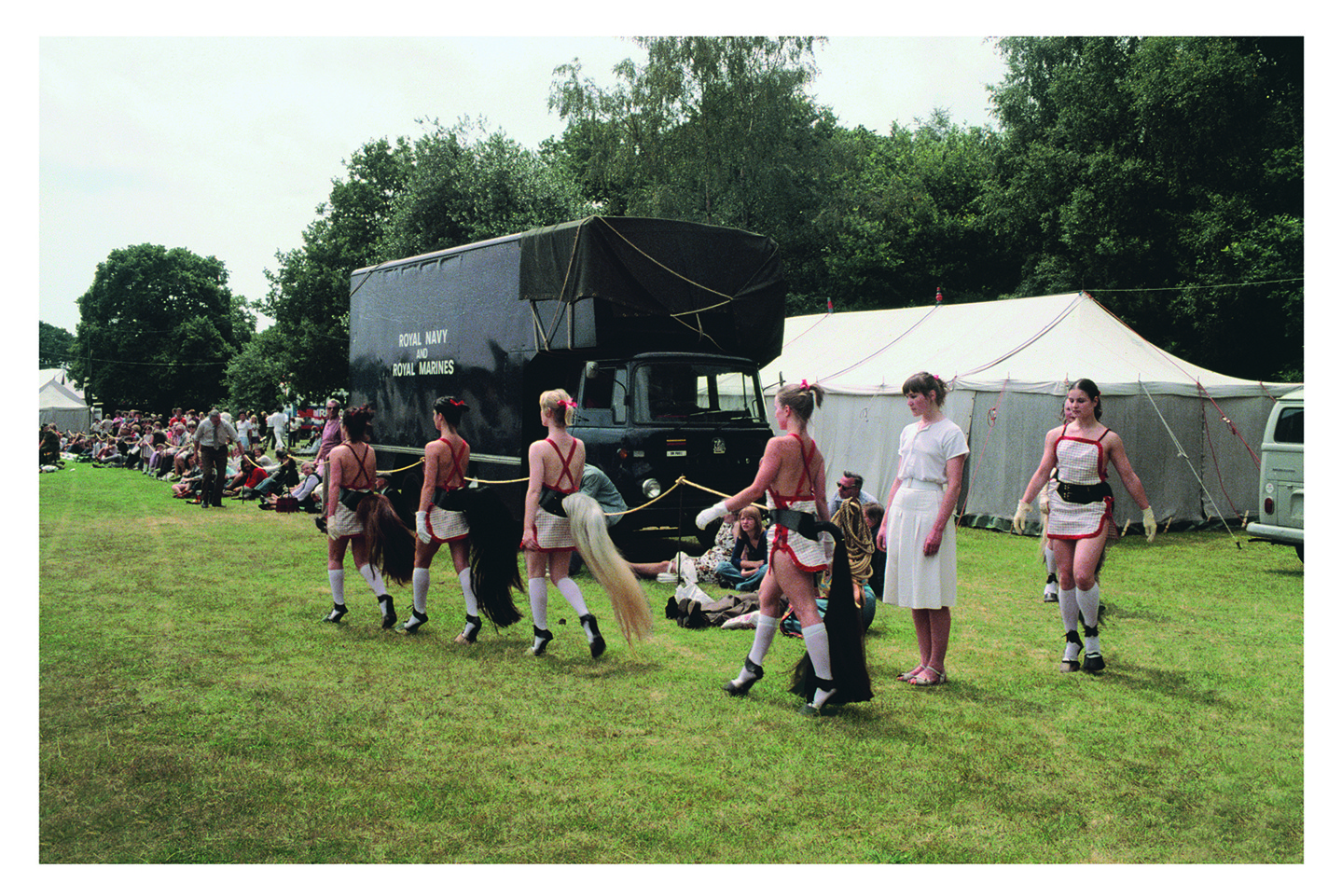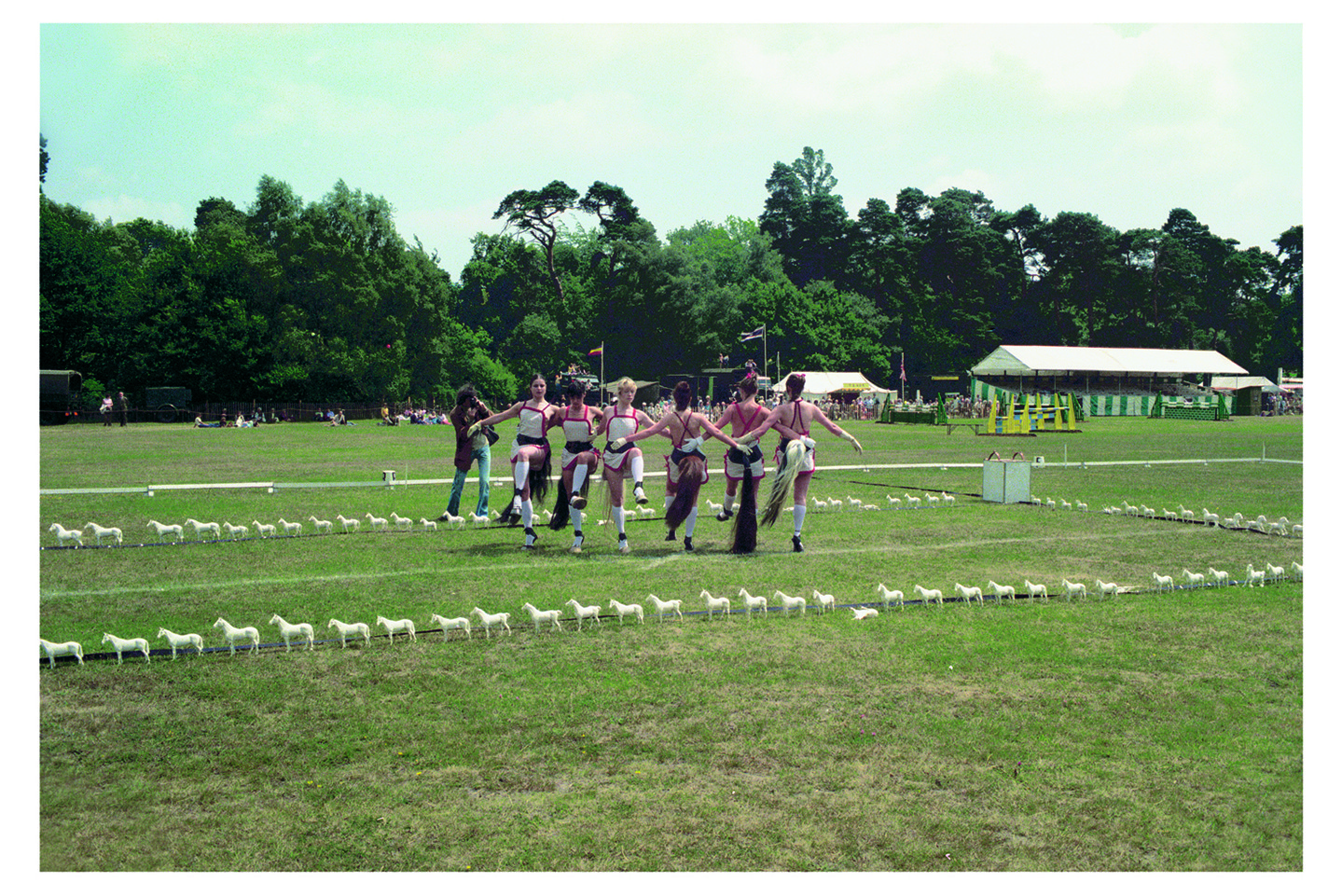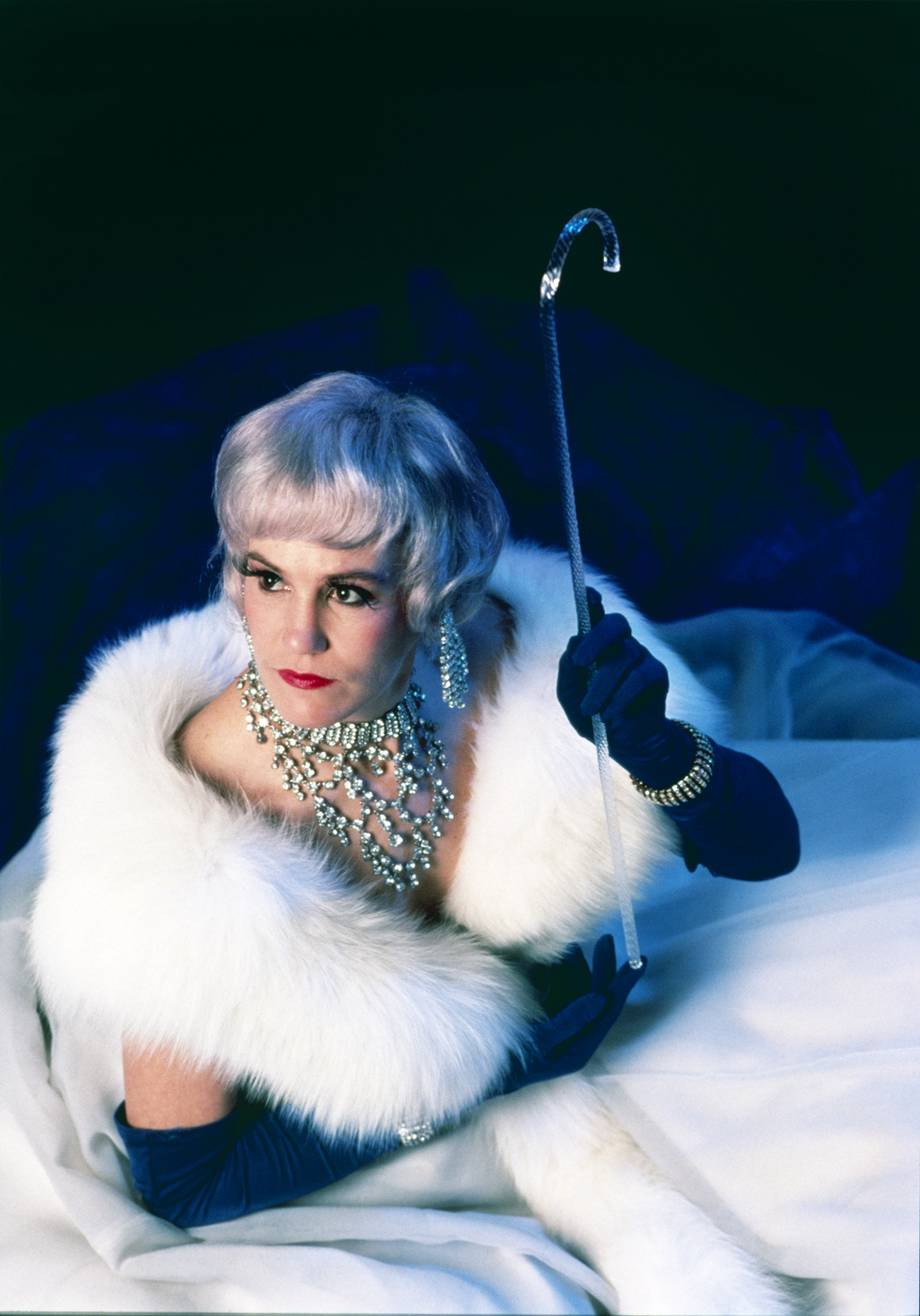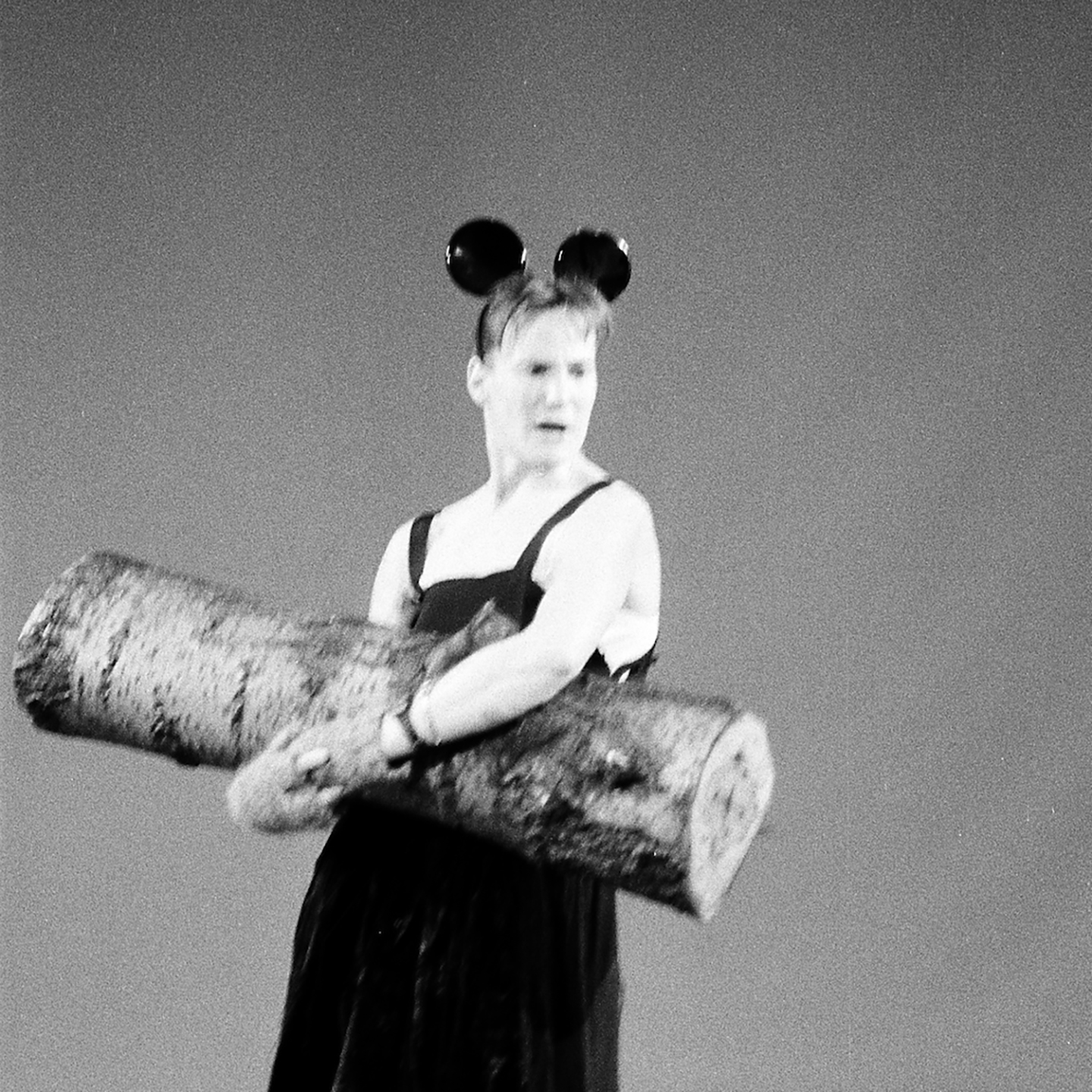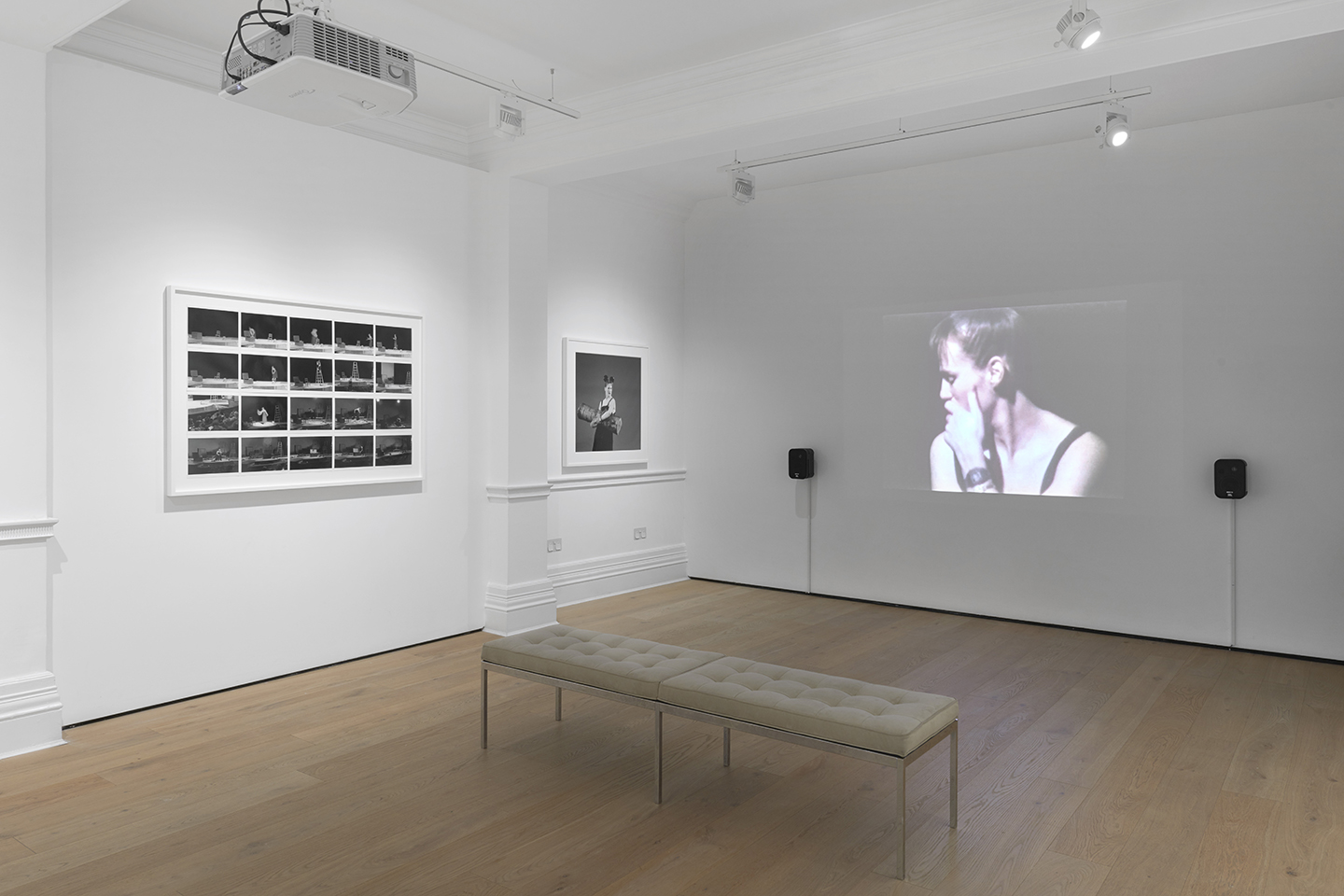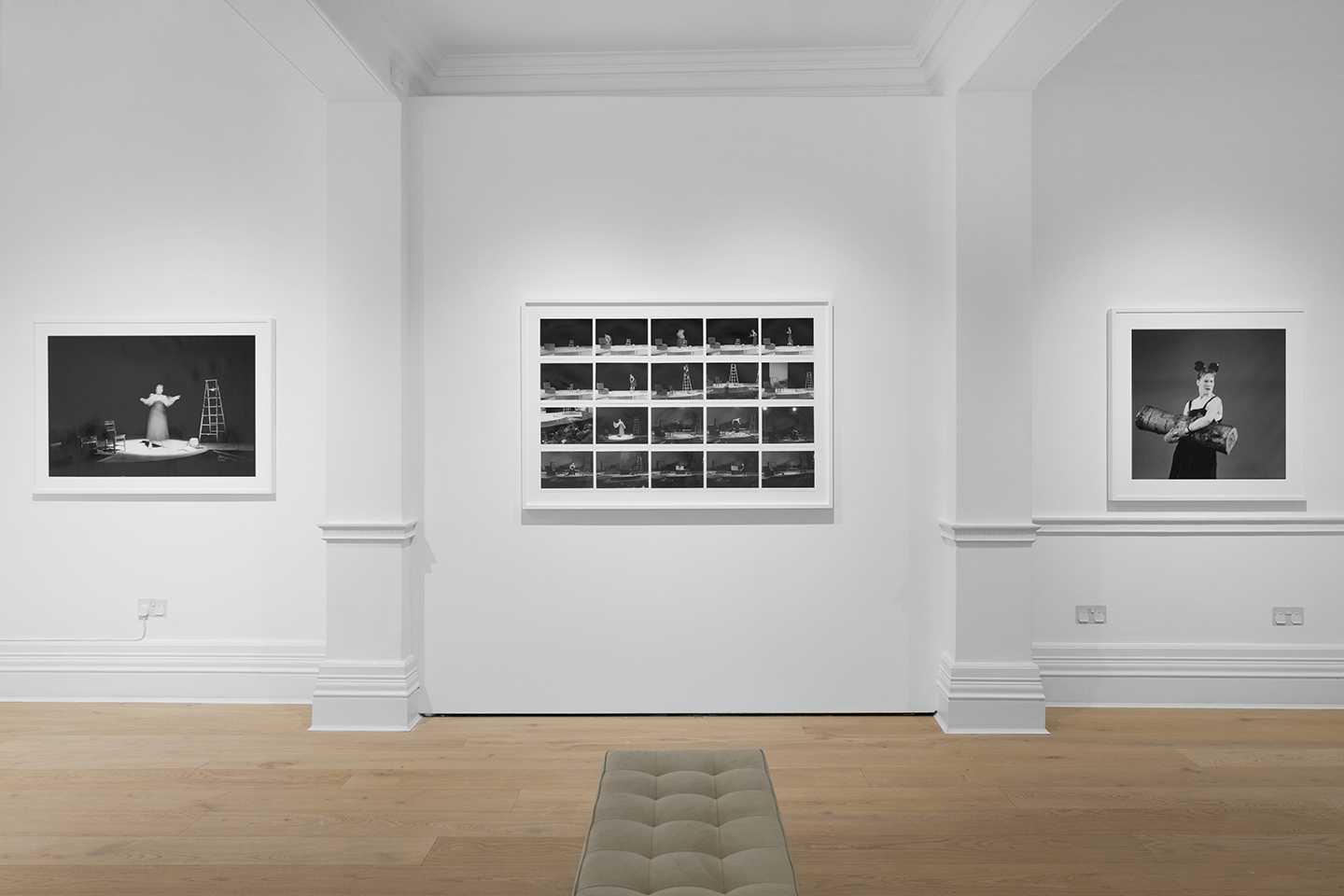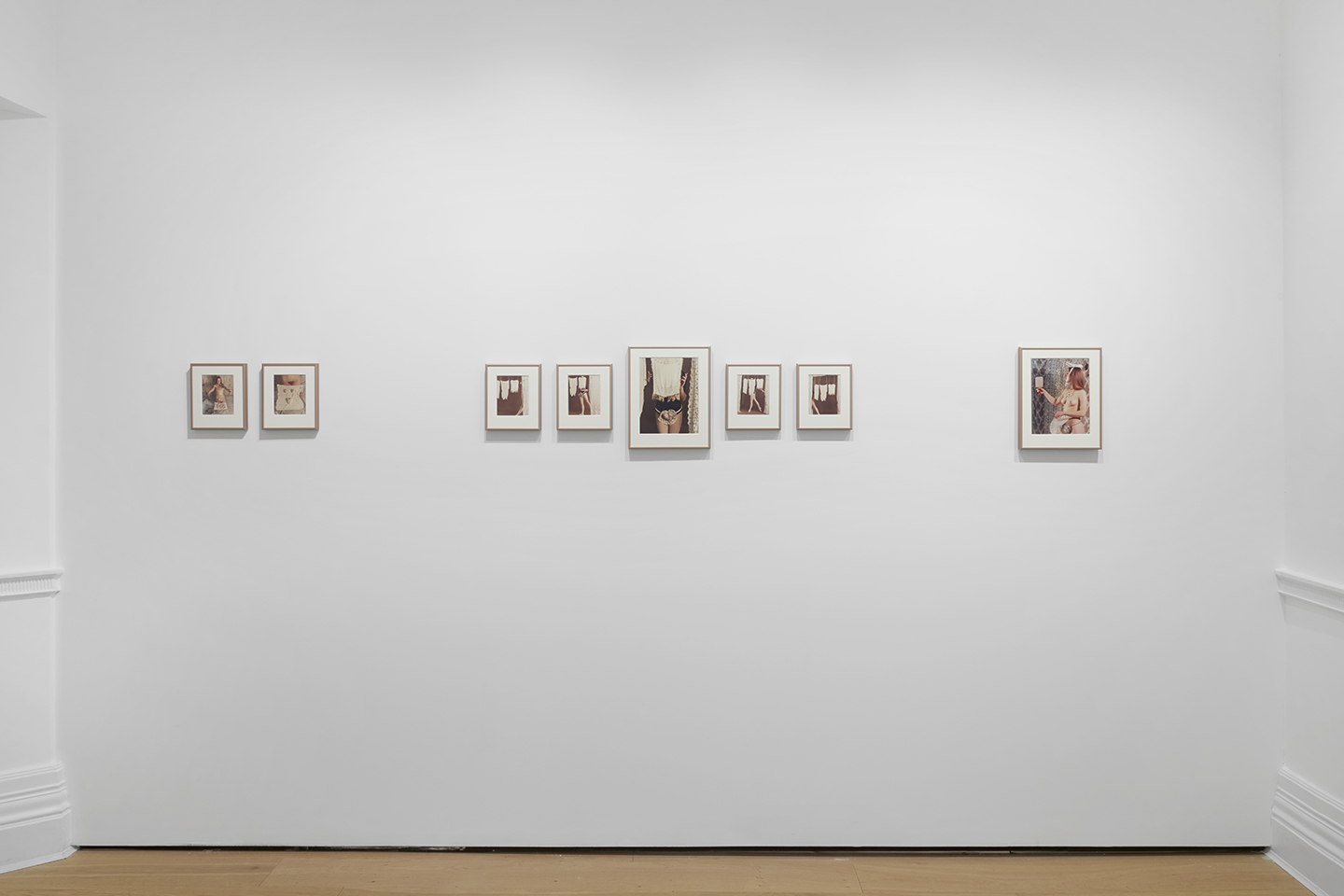 by Paul Clinton
In English (the language, not the artist), there is a curious phrase for considering an idea: "to entertain a thought." It marries apparent opposites: thought, which is serious, philosophical, abstract, or interrogative, and entertainment, which is unserious, trivial, and a means of escapism—from thinking, among other things. But when the phrase is used, there's no intention to invoke the world of cabaret or comedy: it's Rose English who connects showmanship to theory. In her performances, she uses the conventions of theater and stage spectacle, along with comic wordplay, to interrogate philosophical problems of representation, democracy, and gender identity. 
The artist, best known for her solo and ensemble live works of the 1980s and 1990s, has recently been enjoying a wave of renewed attention with exhibitions at Kunsthal Charlottenborg, Copenhagen; Camden Arts Centre, London; and Richard Saltoun Gallery, London, which opened in February 2019. Her work feels particularly timely. Like English, numerous artists—from the New Theatre, Berlin, to Jesse Darling or Than Hussein Clark—have been turning to traditional stagecraft, while her play with gender resonates with current queer politics.
Her interest in the profundity of light entertainment can be seen in early works, like Mounting (1977). Staged in a Frank Stella exhibition, the performance argued that popular culture could be just as moving as art, and asked whether galleries served only bourgeois interests. She further mined trivial disciplines like stand-up comedy in early monologue performances such as Plato's Chair (1983). There she wittily debunked the metaphysical belief that there is a perfect form of language or representation that can reveal essential truths. If this sounds earnest, English adeptly undercuts her own pretentions. Throughout, she knowingly performs jokes that don't land, or comments on the gulf between the audience's expectation of an entertaining night out and her rarefied subject matter. There are shortcomings everywhere. At one point, she even dresses the void in her show by arranging classical pillars and other set pieces around an empty bit of stage. 
Her use of theatrical techniques to undermine claims to truth and authenticity sets her apart from other live artists of the 1960s and 1970s. Allan Kaprow and Marina Abramović defined performance art by claiming that theater was manipulative illusion but what they did was real and unmediated. By contrast, English performed in theaters, and her onstage mishaps, delivered while in character, disturbed the distinction between reality and its representation. When a prop fails during her performance Walks on Water (1988), the artist incorporates the incident into her monologue, making it unclear whether it is staged or actually happening.1 For English, there is no unmediated experience; simply being oneself is always caught up in the business of performing for others. She even draws attention to the artifice of supposedly antitheatrical productions. Rabies (1976) features an onstage analysis of the show itself. That such attempts at deconstruction can become another kind of pose is emphasized by having the cast dance as they critique. 
English's representation of essence as just an act also puts her work in line with theories of gender performativity. In The Double Wedding (1991), the artist even resembles a female female impersonator, presenting her own femininity as a form of imitation. For Quadrille (1975), six women appear as show ponies, in skimpy costumes with tails and shoes made from horse's hooves, moving in formation as if in a dressage display. Less interested in critiquing femininity as an enforced performance, the work is more about reclaiming equestrian costume—like riding crops and harnesses—from male-oriented fetish culture. The artist offers an alternative feminine erotics drawn from the world of young girls and their horses. 
If English refuses to play it straight in matters of gender, she also eschews the ideological manipulations that hide behind claims to serious "straight talking." Gavin Butt has argued that seriousness is an act often adopted by politicians to convince you of their sincerity and the truth of their words.2 English's performances, instead, draw attention to their own artifice, whether through unconvincing stage illusions or the artist herself expressing a lack of faith in her material. Uncertainty, ambiguity, and incongruous leaps in thought serve to undermine her own authority—methods also recently used by artist Sophie Jung to undo the performer's position of mastery over an audience. 
English doesn't try to convince viewers of her sincerity or her access to a higher truth. Instead she interrogates the theatrical and rhetorical techniques that support such totalizing concepts and enable the politics of persuasion. She offers no guarantee that anything lies behind her glittering spectacles. Or, as she puts it in Plato's Chair, while trying to entice her audience to stay: "Please come back because in the second half I will be revealing absolutely everything there is about nothing."
[1] Guy Brett, Rose English: Abstract Vaudeville (London: Ridinghouse, 2014).
[2] Gavin Butt and Irit Rogoff, Seriousness (Berlin: Sternberg Press, 2013).
Rose English (b. 1950) is best known for her contributions to the development of performance art in Britain. Emerging from the Conceptual art, dance and feminist scenes of the 1970s, English has developed an extensive interdisciplinary practice over the past forty years, honing a unique artistic vocabulary that has consistently analyzed and commentated on aesthetics, politics and philosophy, including aspects of British pop culture. Her work challenges conventional understandings of both feminism and femininity through the combination of theatre, circus, poetry and fine art, producing acclaimed performances but also works in other media such as film and installation. English has been writing, directing and performing her work internationally in venues as varied as old music-hall palaces; ice rinks; Tate Britain, London; Queen Elizabeth Hall, London; Adelaide Festival; and Lincoln Center, New York. Selected solo exhibitions include Remember This! as part of Circus Originals at Somerset House, London, 2018; Rose English for the Grand Tour, Harley Gallery, Welbeck Estate, 2016; A Premonition of the Act, Camden Arts Centre, London, 2015-2016; The Eros of Understanding, Kunsthal Charlottenborg, Copenhagen, 2014-2015. Her work has also been featured in significant group presentations held at Hayward Gallery, London, 2018; Richard Saltoun Gallery's inaugural exhibition on Dover Street, London, 2018; Cooper Gallery, Dundee, 2016-2017; Modern Art Oxford, 2015; and Tate Liverpool, 2014, amongst others.
Paul Clinton is a writer based in London and is lecturer in curating at Goldsmiths, University of London. His book Other Hunting is forthcoming from Ma Bibliothèque.
Originally published on Mousse 67