CONVERSATIONS
Ryan Mosley: Under Moon
Close
1
2
3
4
5
6
7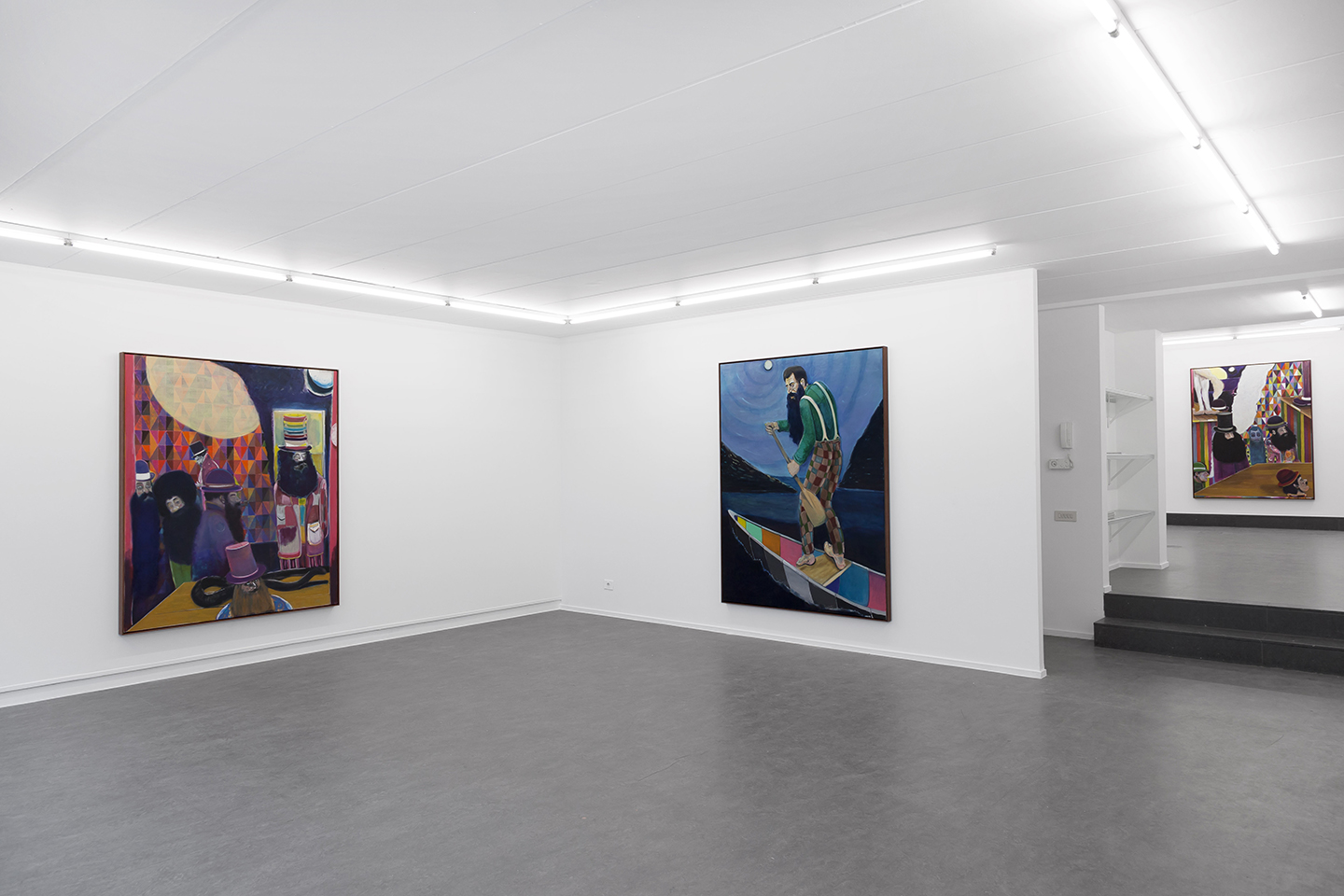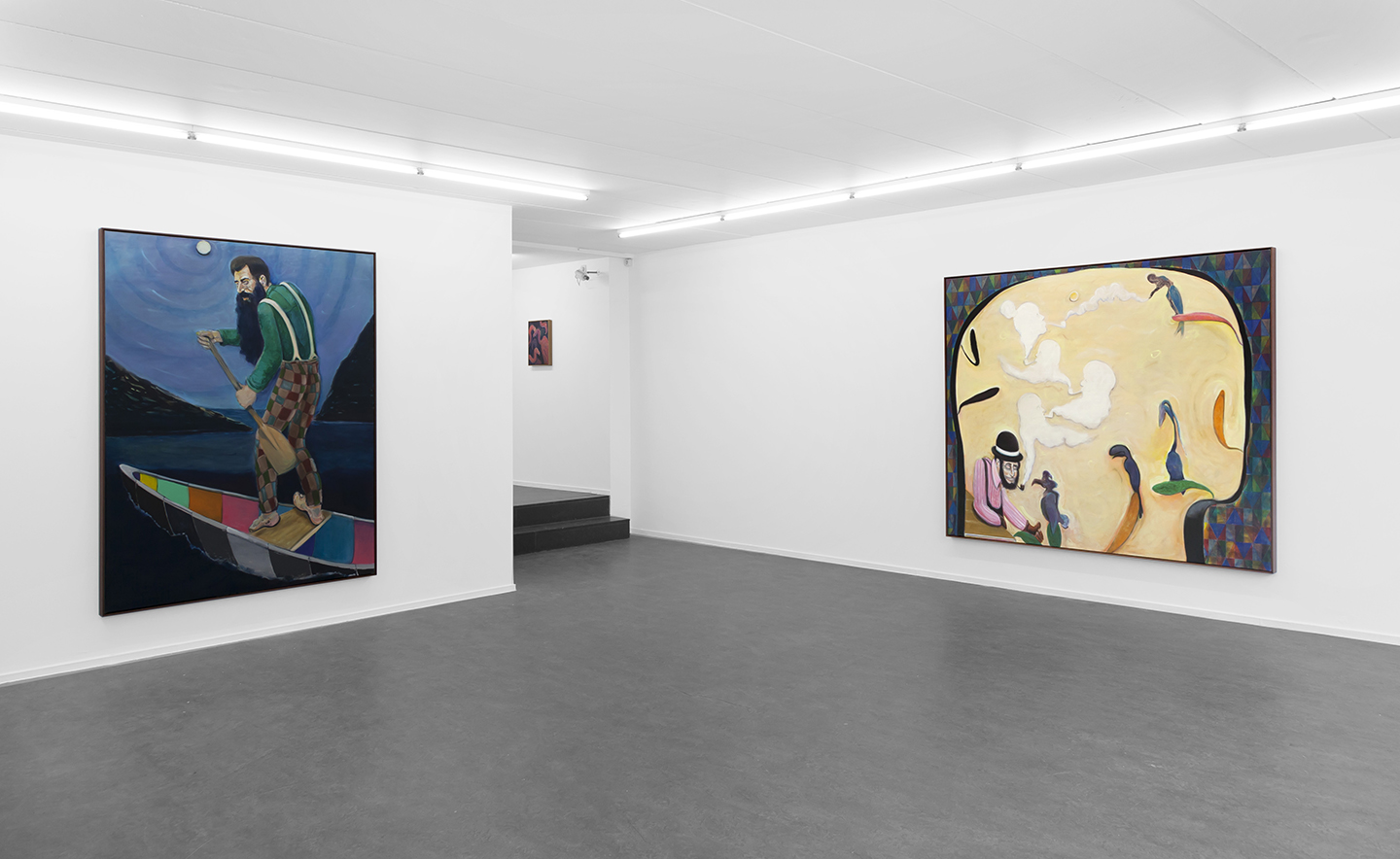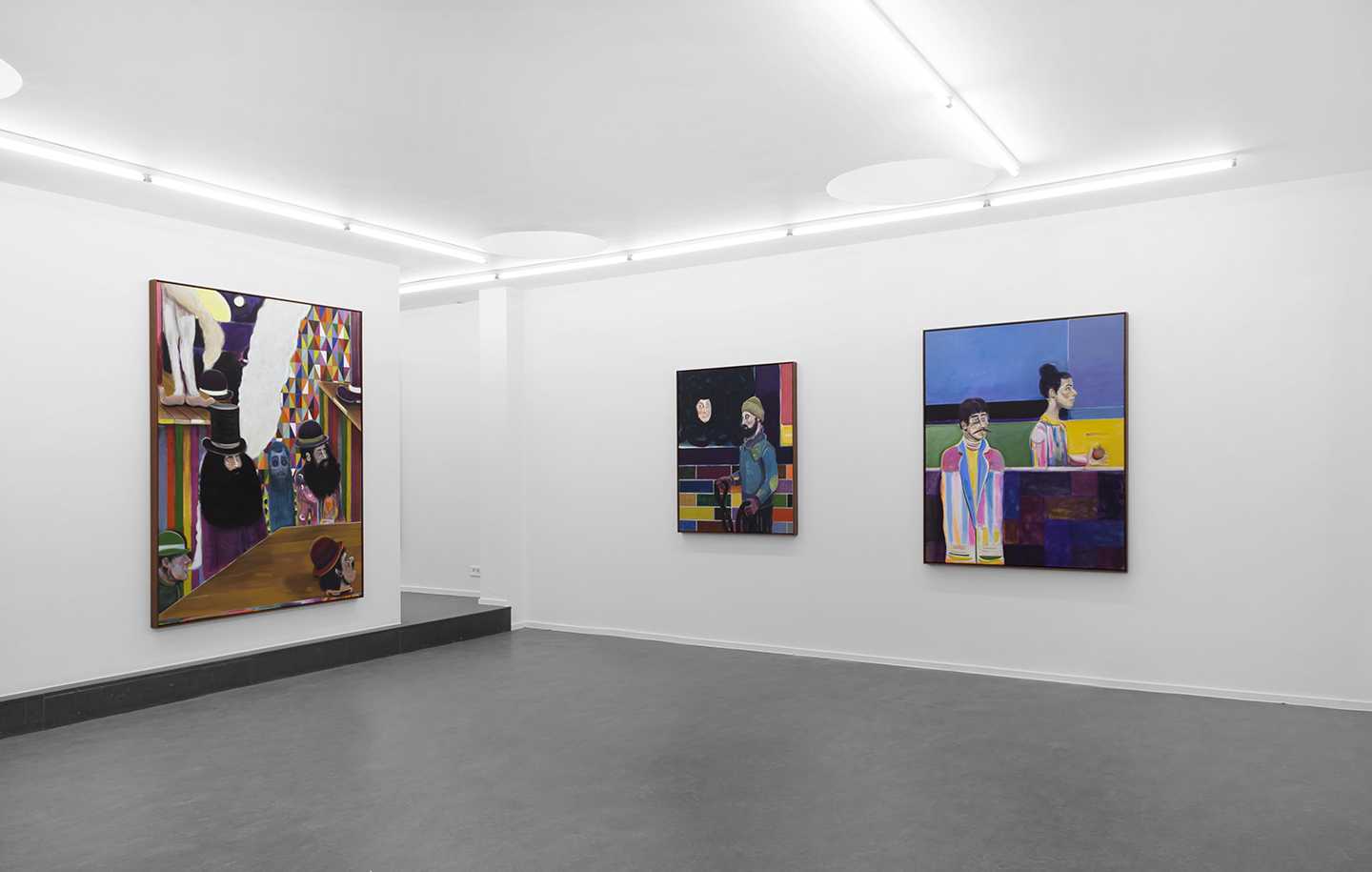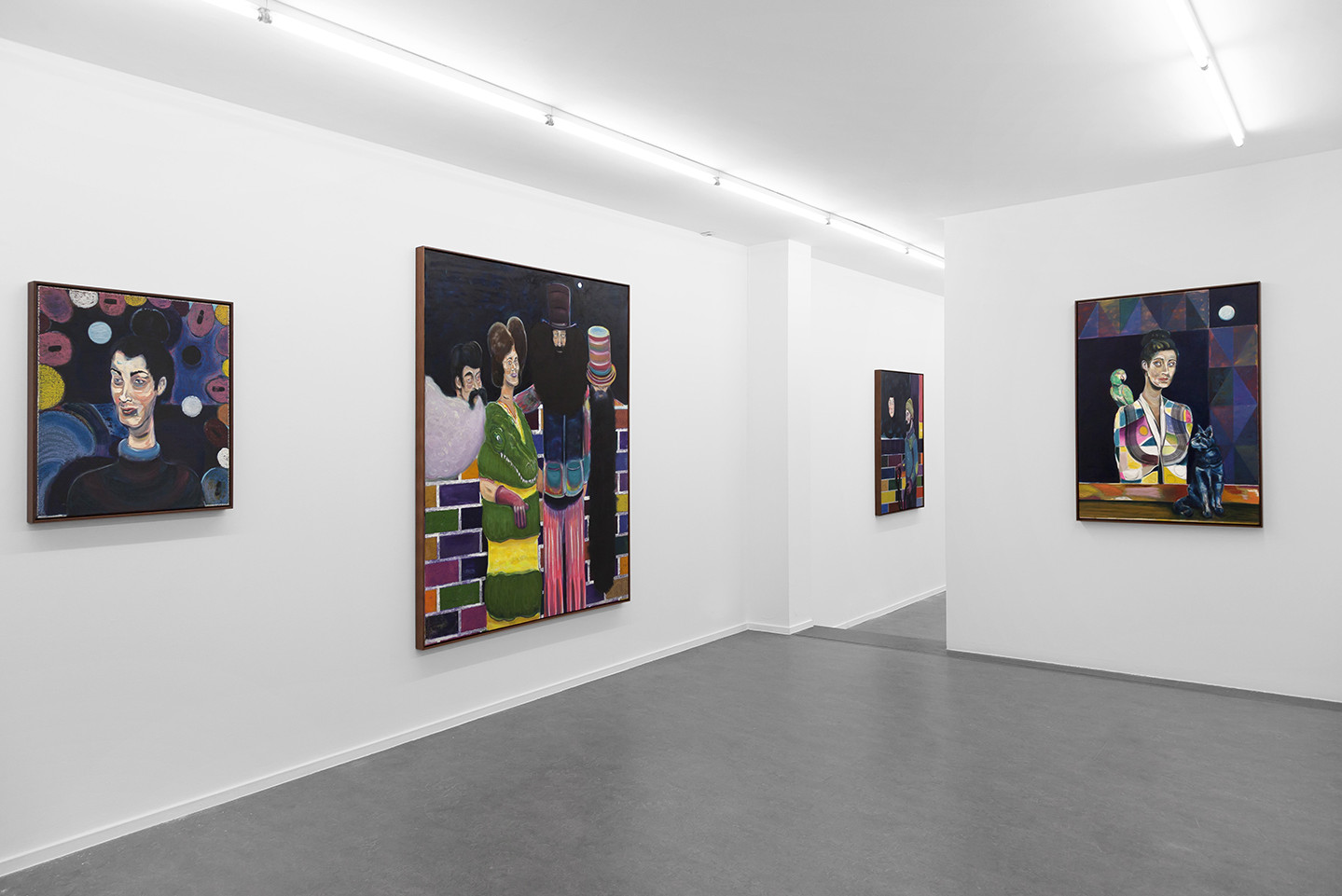 Ryan Mosley interviewed by George Vasey
GEORGE VASEY: I understand that you worked at The National Gallery in London as a guard when you were starting out as a professional artist, and that it was quite formative. 

RYAN MOSLEY: My first exposure to many of the artists I'm really inspired by dates back to that time. I absorbed so much, and I often use triggers from art history to work from. I love that we can look back at a painting from the sixteenth century and still find in it something very important to us now.
GV: The references often give the work a timeless quality.
RM: When I was a student, I was painting very contemporary scenes that slowly morphed into something more placeless. I really wanted to get away from the idea of a photograph, where the characters and scenario can be immediately located in a historical moment.
GV: There is a stage-like quality to the paintings, with a very shallow depth of field, and that adds to this sense of dislocation.
RM: That's very purposeful. It goes back to my time at The National Gallery when I was looking at Duccio and Giotto. The pre-Renaissance perspectival space tended to be much flatter—it was a very graphic space that I was really keen on.
GV: Do you feel that painting in Britain has changed much since you graduated in 2007? When I saw your degree show at Royal College of Art the work felt out of time, but this overly romantic and figurative mode has come full circle. Many younger artists are working like this.
RM: It was a mixture, really. Nobody showed much interest in my work until after art school. It was a little bit later, when Peter Doig and Chris Ofili had major retrospectives at Tate Britain, that a trickle-down effect happened for some younger artists like myself.
GV: You seem to want to tell stories in your work and also retain a painterly formalism.
RM: Certainly, that's crucial. 
GV: The prevalence of beards, for instance, becomes a type of abstracting device.
RM: The brick wall, which appears repeatedly in these new works, is a good example. It grounds the figure in modernity, suggesting an exterior and an interior, yet also has links to the harlequin and carnival. I also love that it's just a grid with colors in it. It operates between the figurative and the abstract.
GV: The figures who populate your canvases are fictitious. Do you see any affinity with someone like Lynette Yiadom-Boakye, who likewise paints fictional characters? 
RM: Yes, I was in a show with Lynette years ago. In my earlier work I was very interested in creating characters who were masked, so they couldn't be read in terms of gender, age, or race, but I think that was because I was uncertain in 2007 whether it was even possible to make a portrait. It just seemed so corny at the time, in the context of where figurative or even representational painting was. Yet we all think we know what a face looks like, but to make a compelling one in a painting is quite tough. Often the smaller portraits take much longer to finish than the larger narrative paintings.
GV: Historically, portraiture is tied to power, and by fictionalizing the encounter with a subject you undermine this in some way.
RM: Yes, definitely. 
GV: Your work also reminds me of R. B. Kitaj in terms of both your use of color and the literary references. 
RM: I remember looking at Kitaj years ago. He's such as a divisive figure in some ways, and there isn't much in UK public collections, which doesn't really help. But I think he's an incredible draftsman.
GV: He's often accused of being too intellectual and literary, such that his work didn't fit the mold of British painting in his era. Similarly, I think of your work as very un-English because of this carnivalesque and folkloric quality.
RM: I wrote my dissertation on Pieter Bruegel the Elder, Hieronymus Bosch, and the sense of the carnival. During that time, I started to think about a British equivalent. I guess in this country we have a different relationship to religion in some ways, but there are various forms of festival that are integral.
GV: A carnival was also a type of moral holiday for the poor, enabling a brief moment of hedonism. 
RM: You mentioned earlier about portraiture being historically linked to wealth, and I guess I was interested in linking it to the carnival as a way of celebrating the everyday. 
GV: Your titles often feel like excerpts from poems.
RM: Take for instance this recent painting with numbers that are shaped from plants. It was only when I looked back at it that I realized it came from an unconscious space in terms of reading bedtime stories to my children, and I was thinking about the fact that nobody seems to count anymore—we all have calculators on our phones. Renaissance of Counting was a way of referencing this, and it just seemed to work so well as a title. 
GV: The top hat, foliage, and beards are a formal lexicon in your work. How do you see them operating in the paintings?
RM: They're like devices. The top hat for instance references René Magritte and Édouard Manet, but it feels curiously timeless, and that's important to me. The characters can't be situated in a contemporary space, so it goes back to the idea of a painting being like a stage. Or like a Hollywood film.
GV: Does your exhibition Under Moon at Tim Van Laere feel different from previous shows? 
RM: This is the first body of work that I feel I've had time to make exactly as I wanted. The works bring together my interests in narrative and portraiture. I've really enjoyed making them, especially developing this relationship between the smaller portraits and larger narrative paintings. 
GV: It seems like over the last ten years you've managed to create your own universe. 
RM: Yes, although many of the references remain rooted in everyday observation. But I do see the characters appearing recursively throughout the works, and they take on a kind of lived quality.
GV: I love that you've managed to get references to Duccio and Giotto into a contemporary art magazine.