CONVERSATIONS
Sally Ross "Painting Piece-By-Piece" at Collezione Maramotti, Reggio Emilia
Close
1
2
3
4
5
6
7
8
9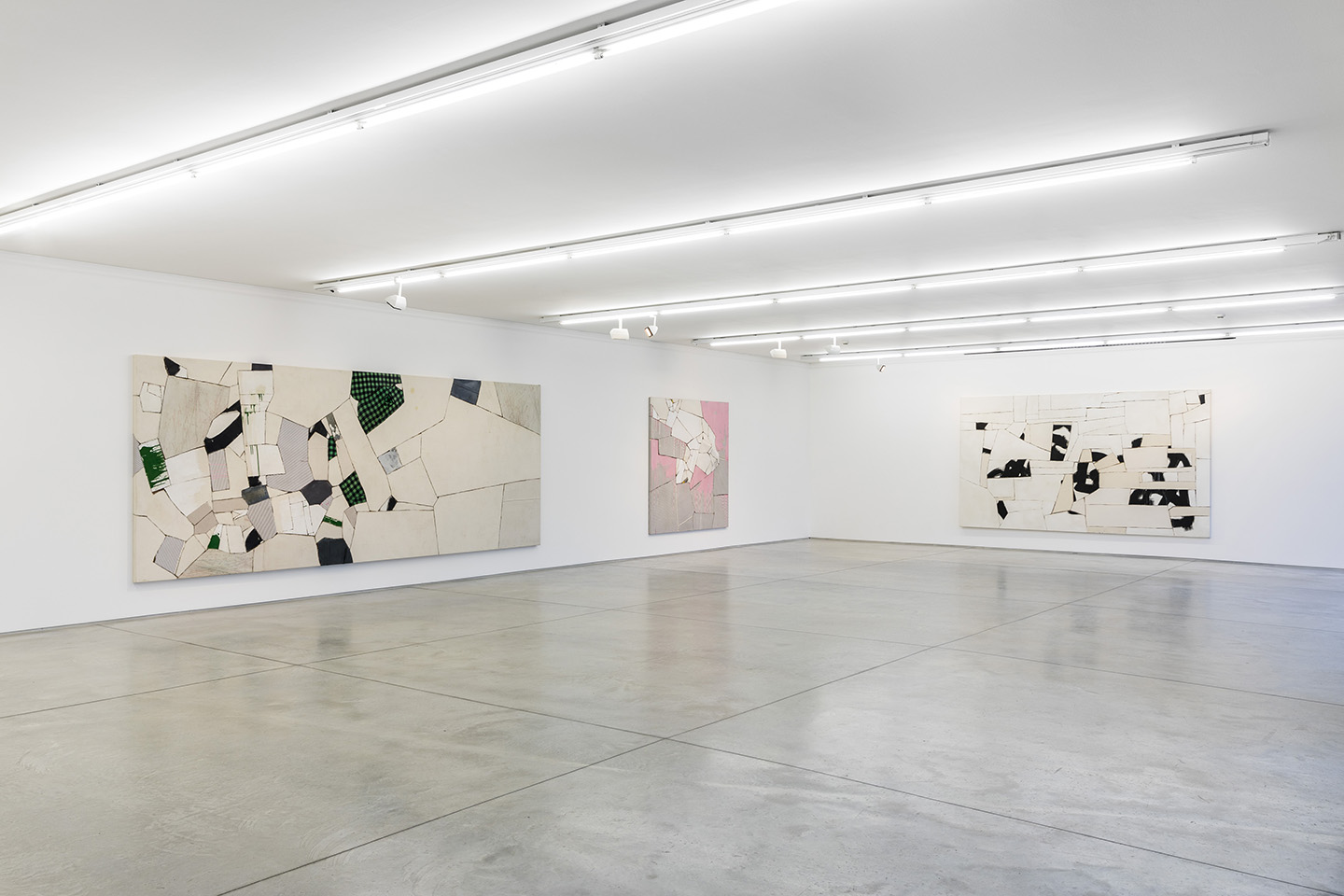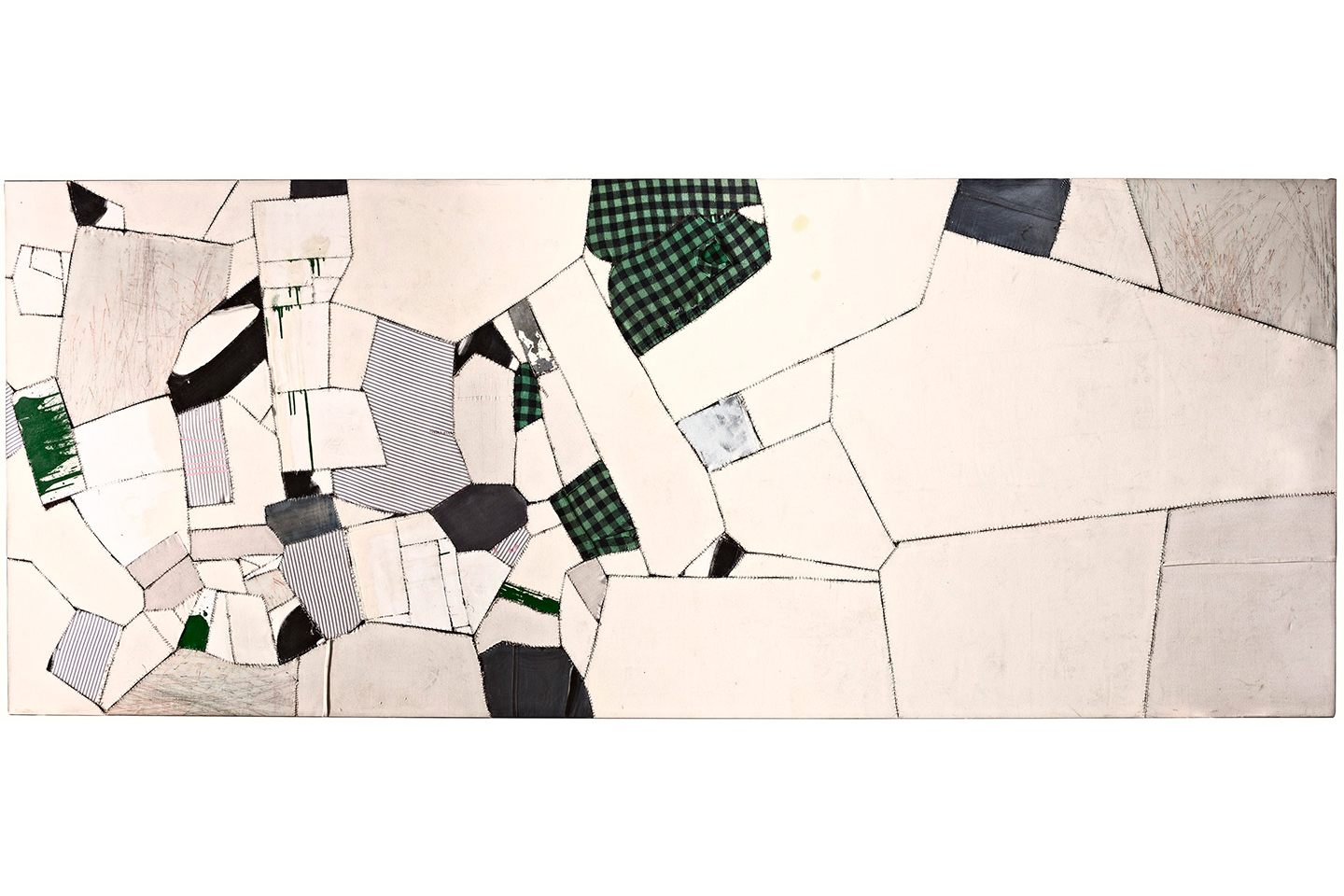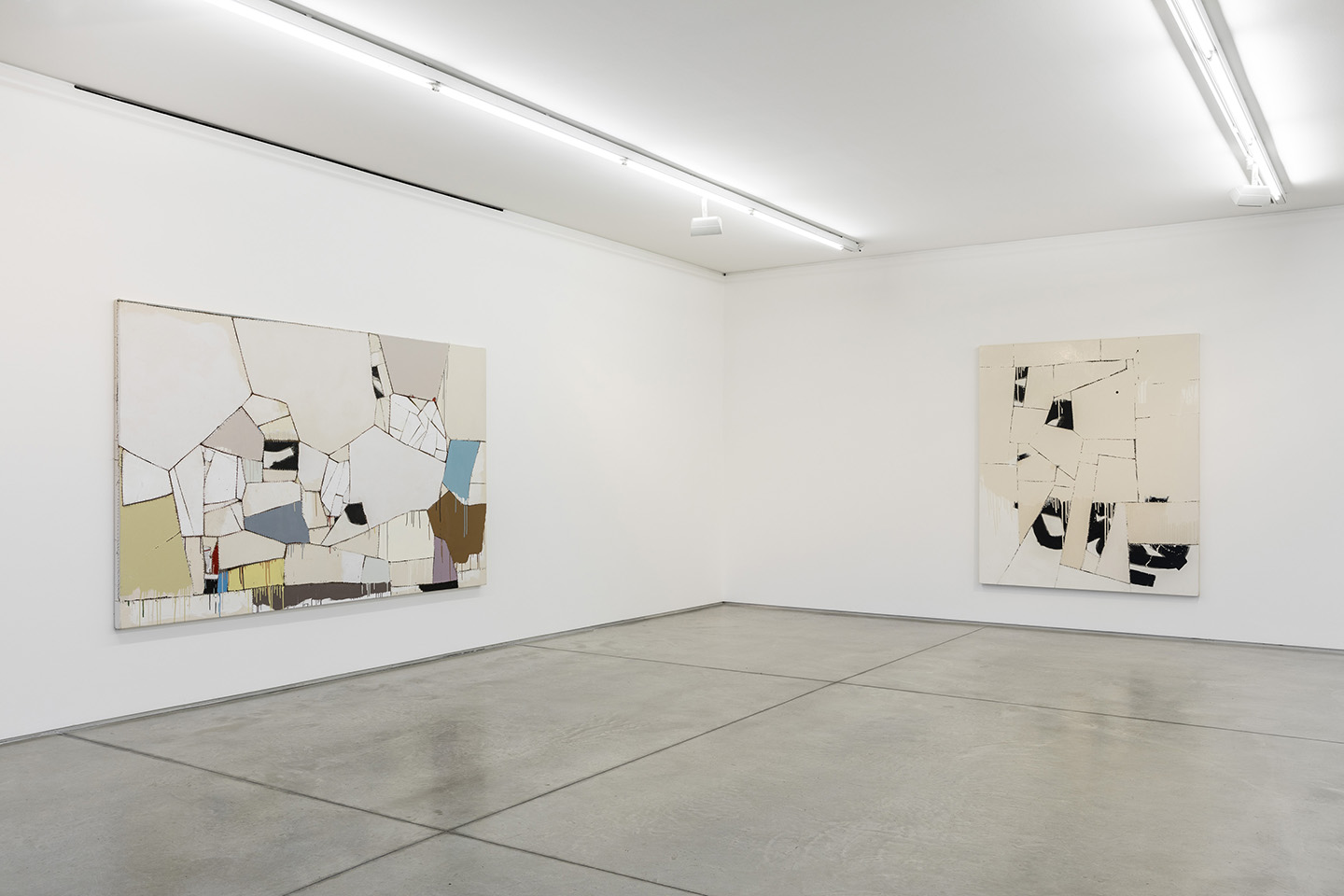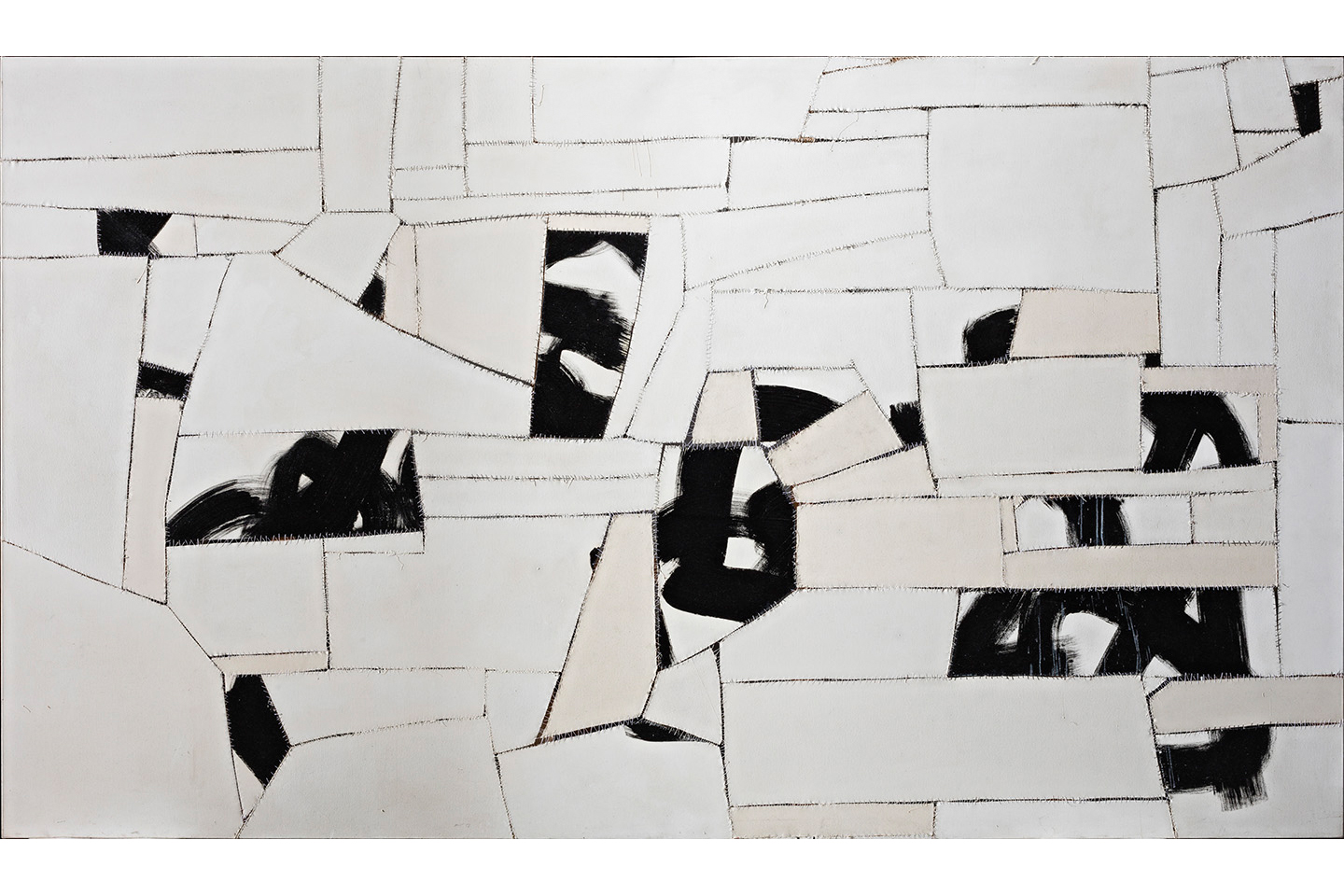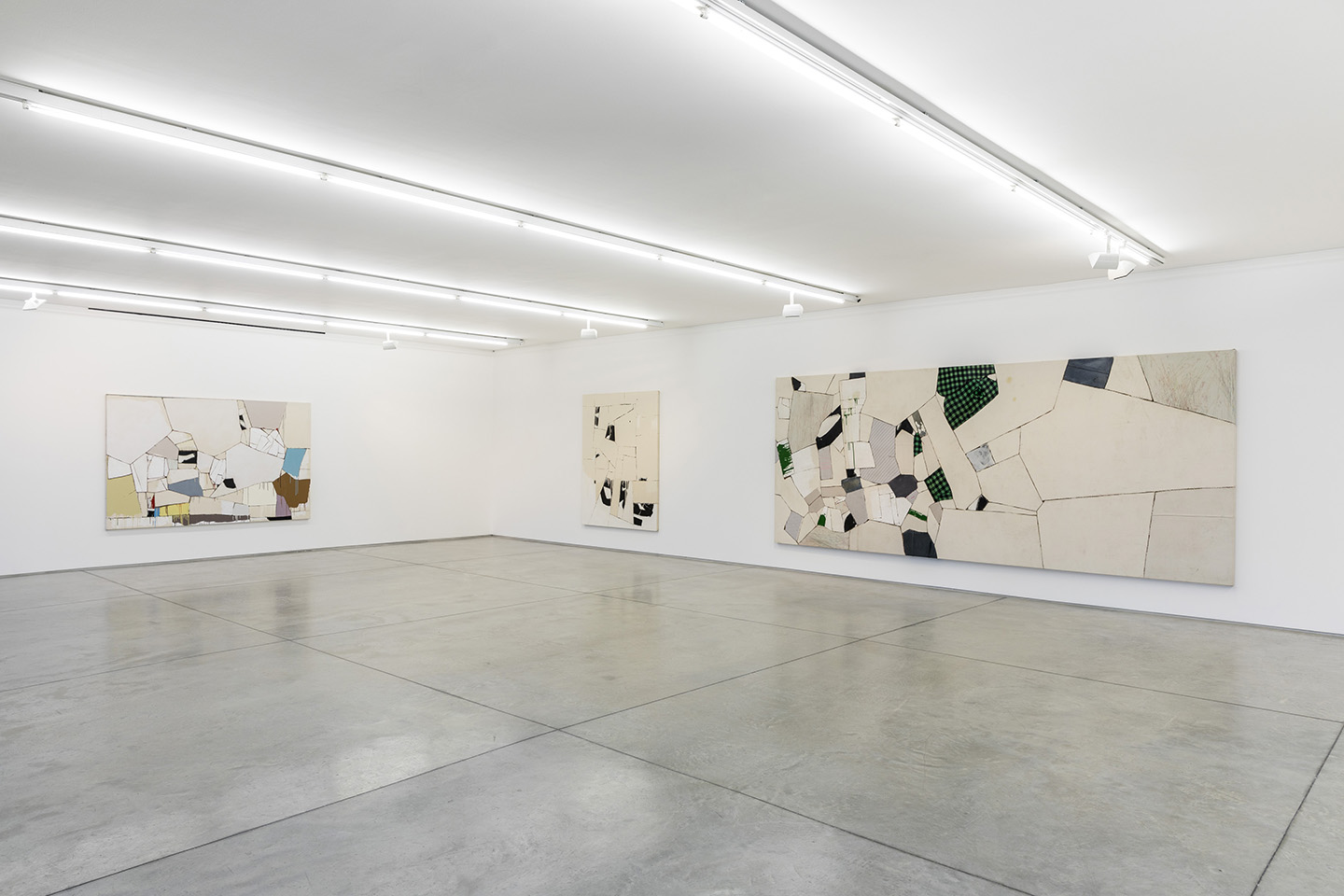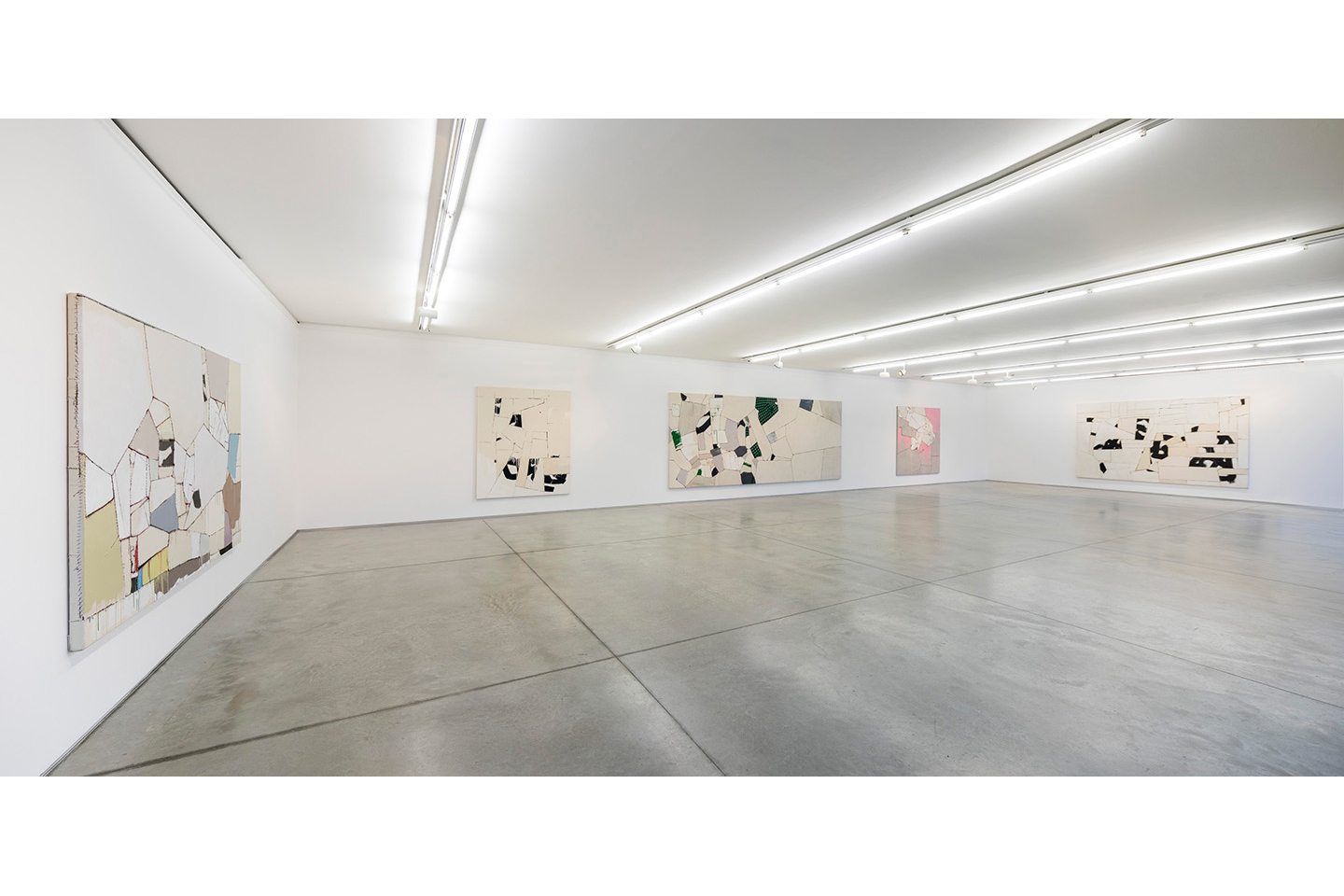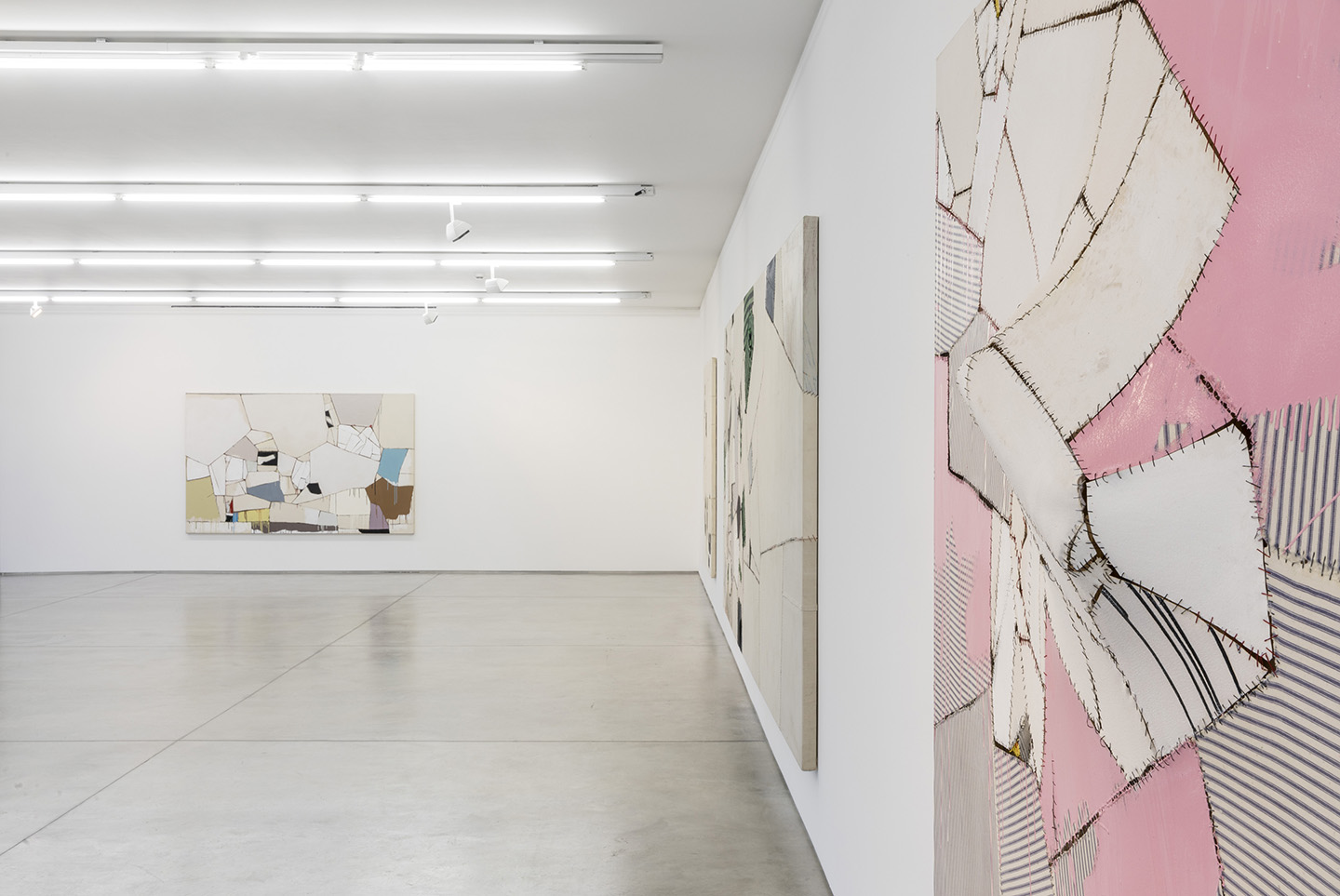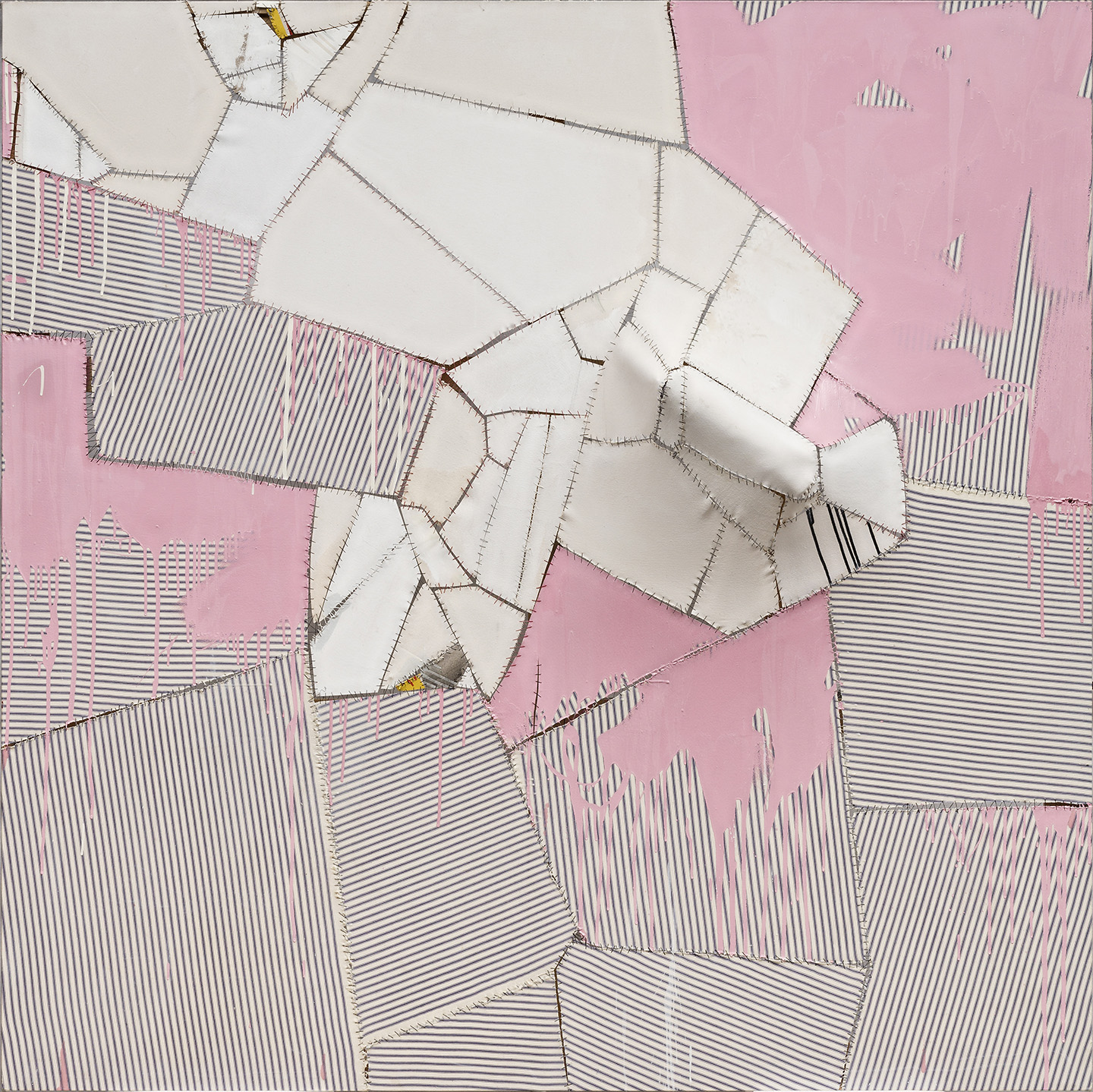 In this conversation, 

Sally

 Ross opens up about Painting Piece-By-Piece, her first European exhibition to date, on view at Collezione Maramotti in Reggio Emilia. The five large paintings displayed, realized between 2013 and 2015, are representative of the evolution of her way of working and experimenting with materials. By playing with them and constructing and deconstructing their substance, the artist moved from the figurative genre to a more physically-involved and abstract way of making a painting, one that takes chance and fortuity as meaningful elements in the creation of the work.
Mousse: The exhibition at the Maramotti Collection shows the fruit of several years of experimentation with techniques, materials, and processes, even if, naturally, a poetic and procedural unity is clearly legible. Would you kindly talk about the way it describes an evolution in your approach to painting?
Sally Ross: The evolution of my way of working happened through the materials. It was really just playing with the things I had at hand, the things that normally were the parts I would throw away, that created a way in for me. I had a whole lot of scraps of canvas, the parts that you cut away when stretching a canvas for a planned painting. You don't control these shapes and sizes; they just get tossed aside. Once I began building a new kind of canvas to work on—by sewing these pieces together—it led to other ideas. One idea was, "If I'm constructing a canvas, I can also deconstruct the canvas as well." Once I got more physically involved with the materials, one thing led to another in an organic way. A lot of things I tried didn't work out, and these especially were fertile ground to experiment further.
M: Before you arrived at the type of abstraction on show at Collezione Maramotti, you practiced the figurative genre. In which way and for what reasons did you undertake this new path? Are there lines of continuity between the two periods?
SR: There were some experiments I'd made alongside the figurative paintings over the years. What I didn't know at the time was that they were tiny seeds that were being planted and that they would mean something later. When I made them, I was veering off-course into deep water, and I couldn't see what they meant or how they could lead to anything. In retrospect, I think that the figurative paintings were a way of exploring ideas without getting very physical with the material. I was really craving another level of communication with my work, something much more visceral and raw, another kind of language. The paintings in the show at the Collezione Maramotti are the beginning of a much more physically-involved way of making a painting. They aren't abstractions of something; they just exist as materials—manipulated, interacted with, sometimes arranged, sometimes random. There is some continuity between the older paintings and the new ones in as much as there is some autobiography in both, and some materials I use were depicted in the older paintings. There is a sensibility that is carried over, a way of thinking and feeling.
M: How do you choose the material you sew together for the work? Have they a special meaning for you?
SR: Sometimes, I choose something because it's something we are culturally familiar with, such as the striped mattress ticking. It seems like an instantly-valid vocabulary word to be played with. But mostly, what I use is just stuff that's around in my personal environment, like the canvas scraps, pieces of painted canvas I've removed from other paintings, an old green plaid shirt I used to wear all the time, my kid's old blue jeans, or an arm splint. It's a combination of random, available, and sought for. It's not so much what I choose to put in the painting, it's what I have chosen not to take out that's important. In the end, I leave those things because—no matter what my original impetus for choosing them is—it has to be those things, because those are the things that have survived. It's like an aquarium where you are introducing organisms: You want it to be interesting and various, but the bottom line is what's contained in this glass box must be self-sustainable. You must identify the pivotal species and, as an artist, it's your job to skim off the dead stuff that rises to the top.
M: Would you kindly talk us about the acceptance of a certain degree of chance in your work and what roles it has in your practice?
SR: Using chance is important to my work because it keeps me out of a controlling mode of working that I find stifling and boring. It keeps me one step removed at certain times in the process. If I can just set something in motion or cause a series of uncontrollable actions to occur, it can be thrilling, like pushing a boulder down a hill.
M: Seen live, the works emanate a certain grandeur—but at the same time, a sense of intimacy, fragility, or vulnerability. What, ideally, would you like the viewer to receive from the works?
SR: I would like the viewer to experience what I experienced making the paintings, but without all the baggage of knowing exactly what the hell happened, just the parts left that you see at the end—to see with a heightened sense of awareness.