EXHIBITIONS
Sally Saul "Hideout" at Almine Reich, Paris
Close
1
2
3
4
5
6
7
8
9
10
11
12
13
14
15
16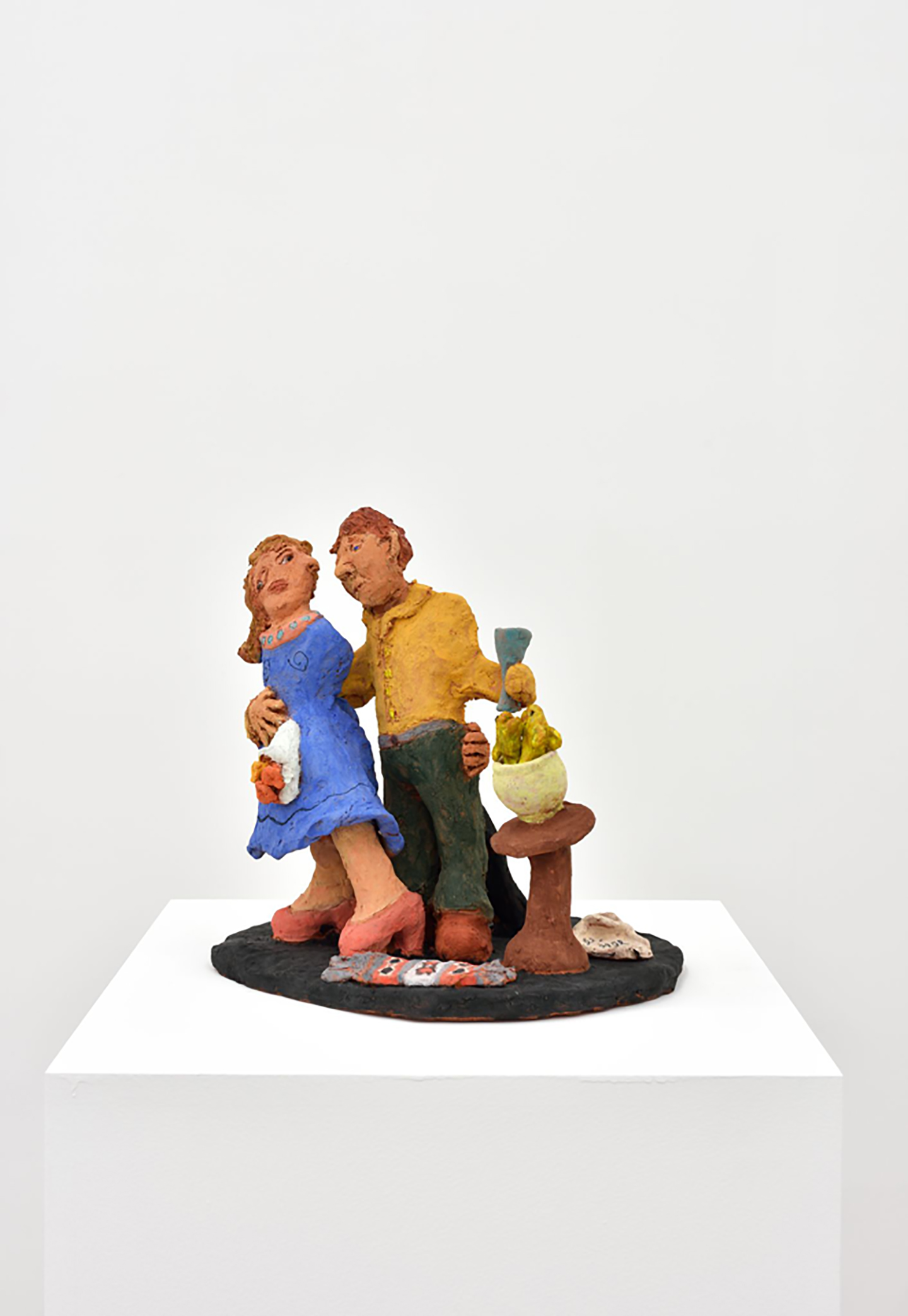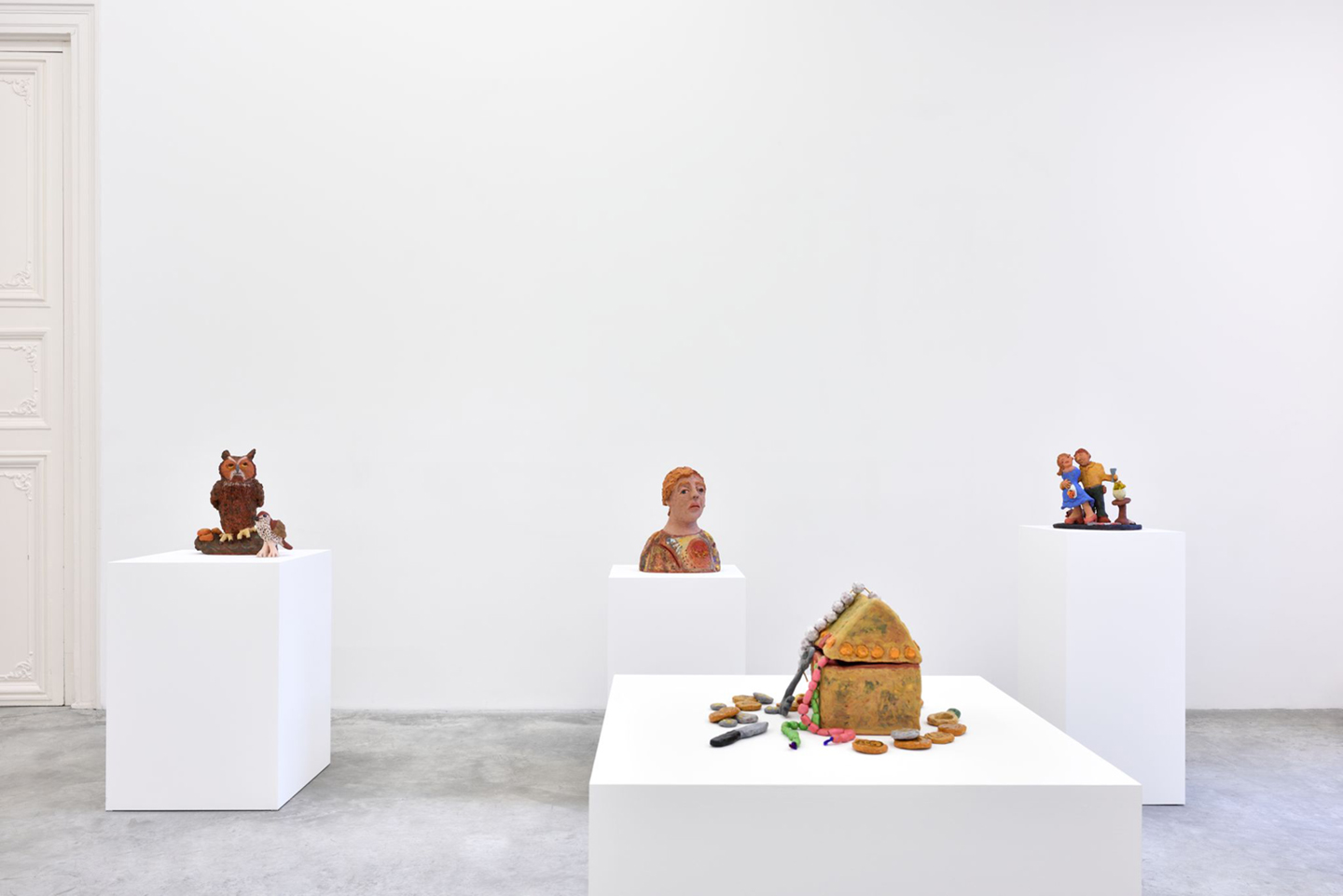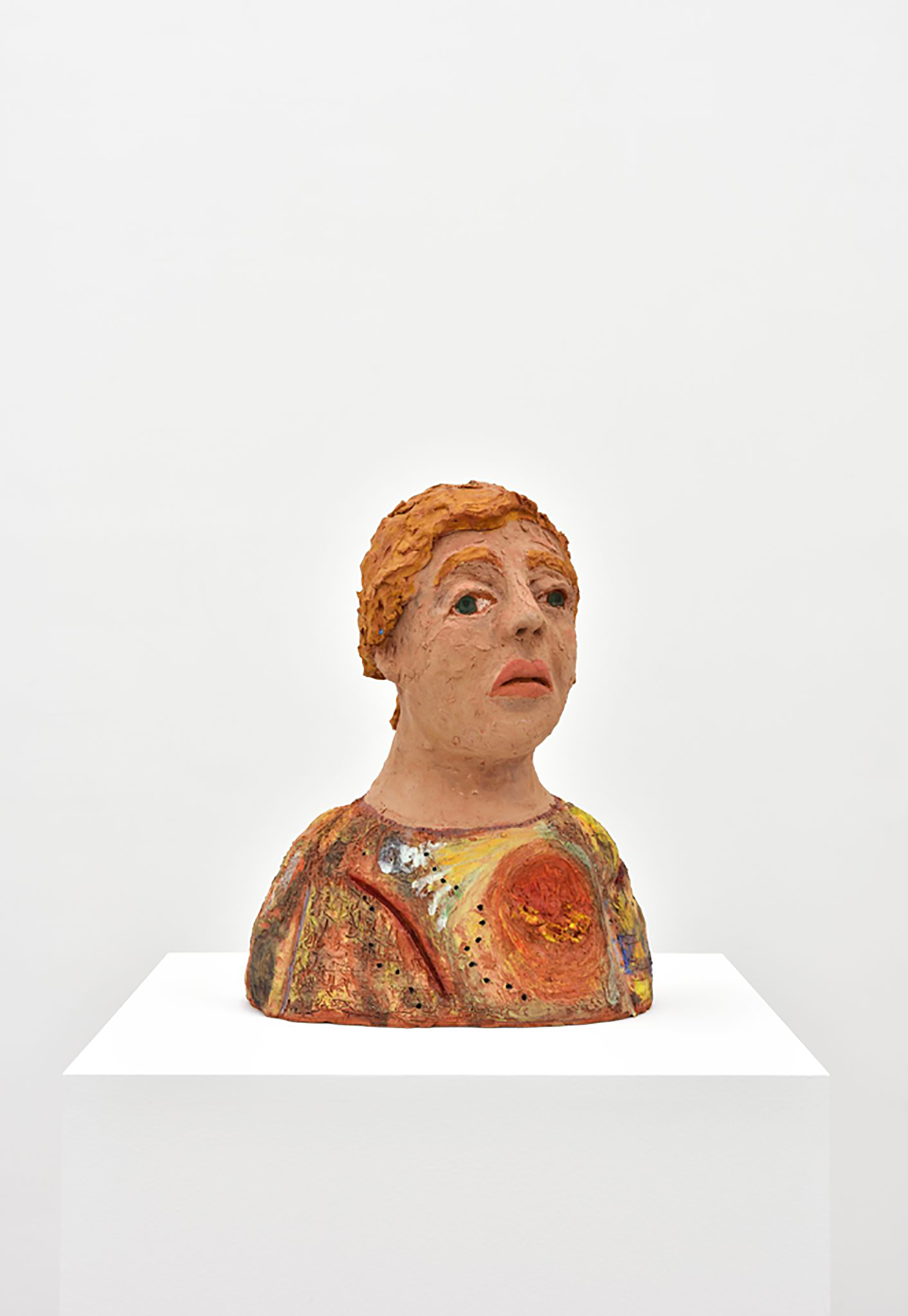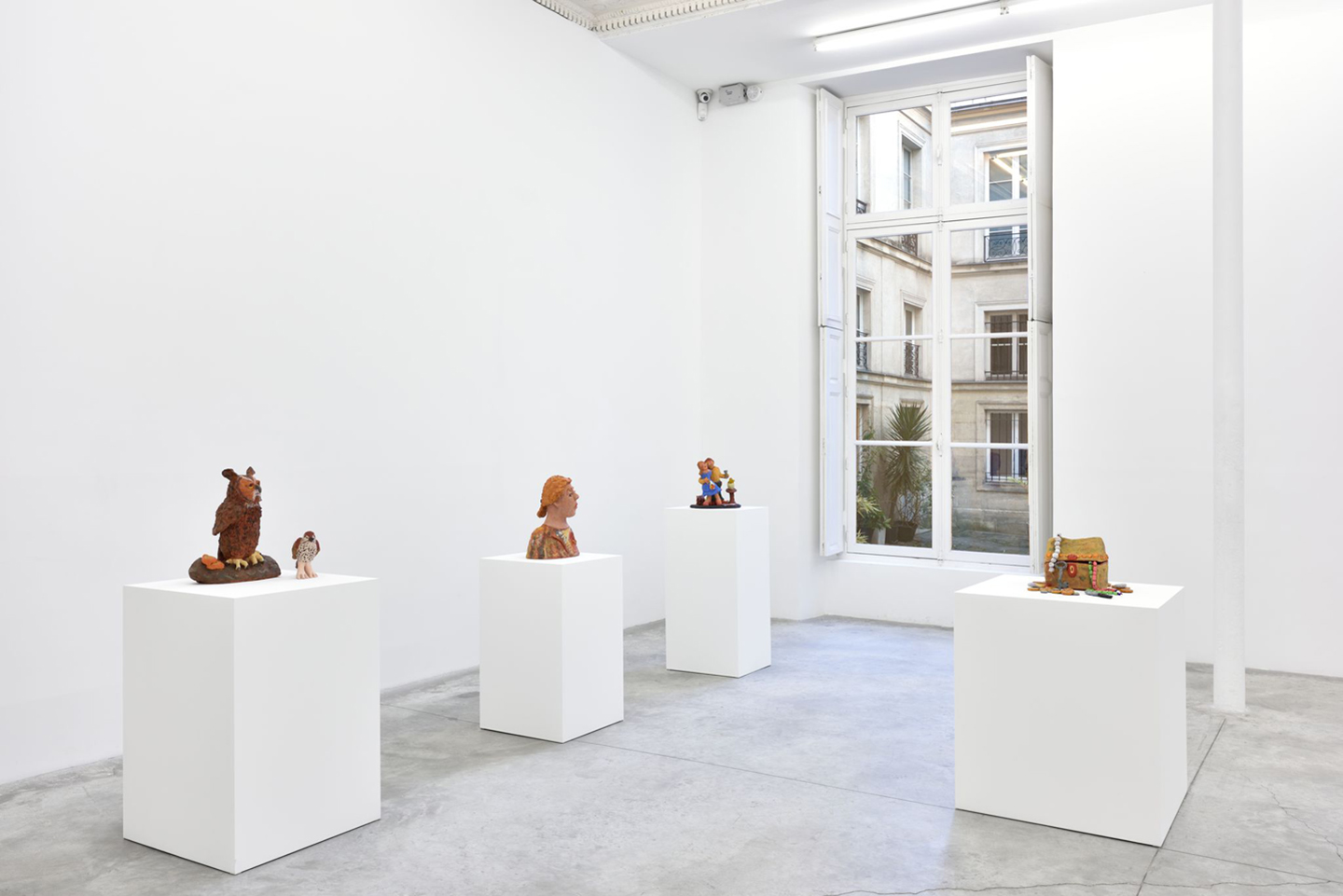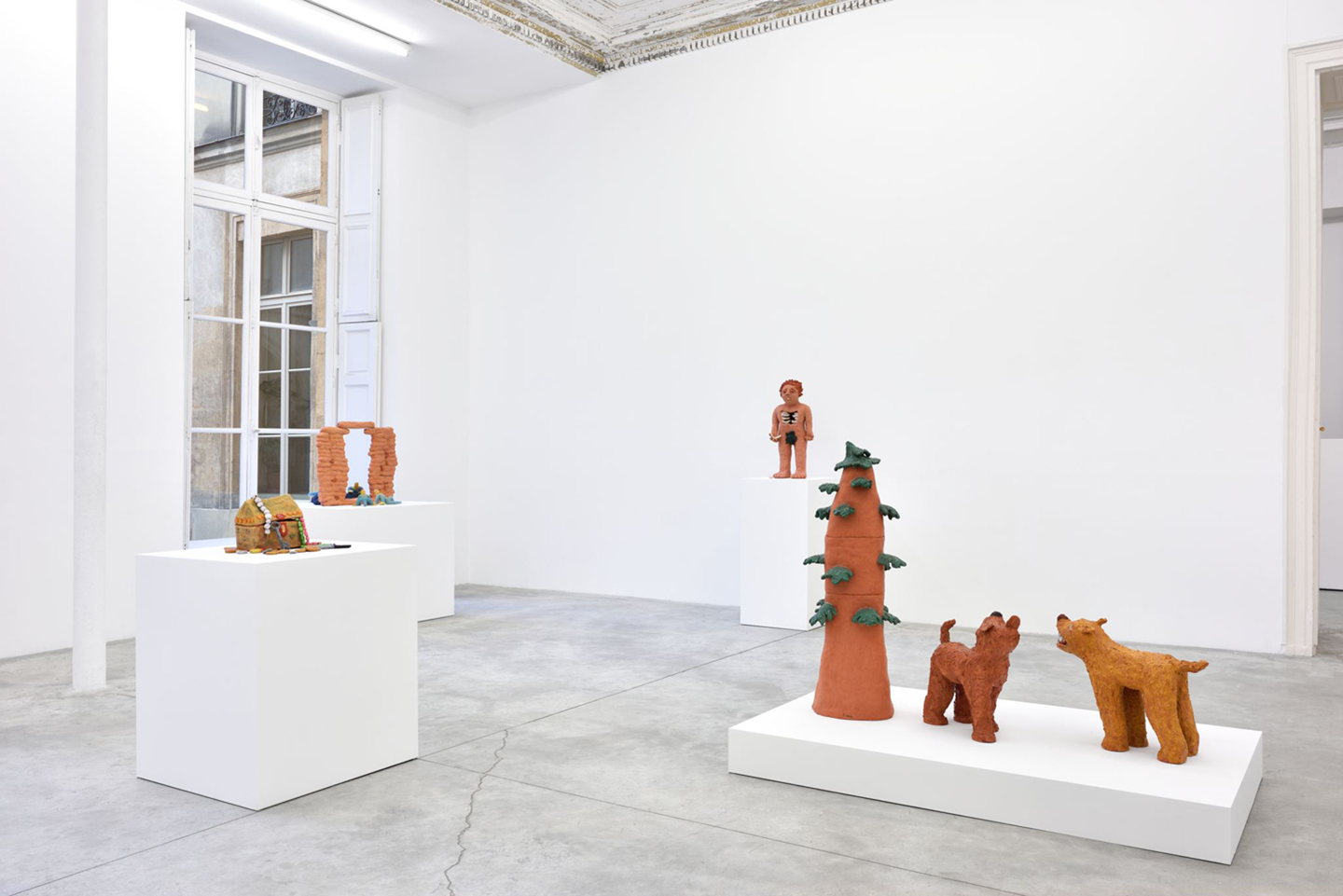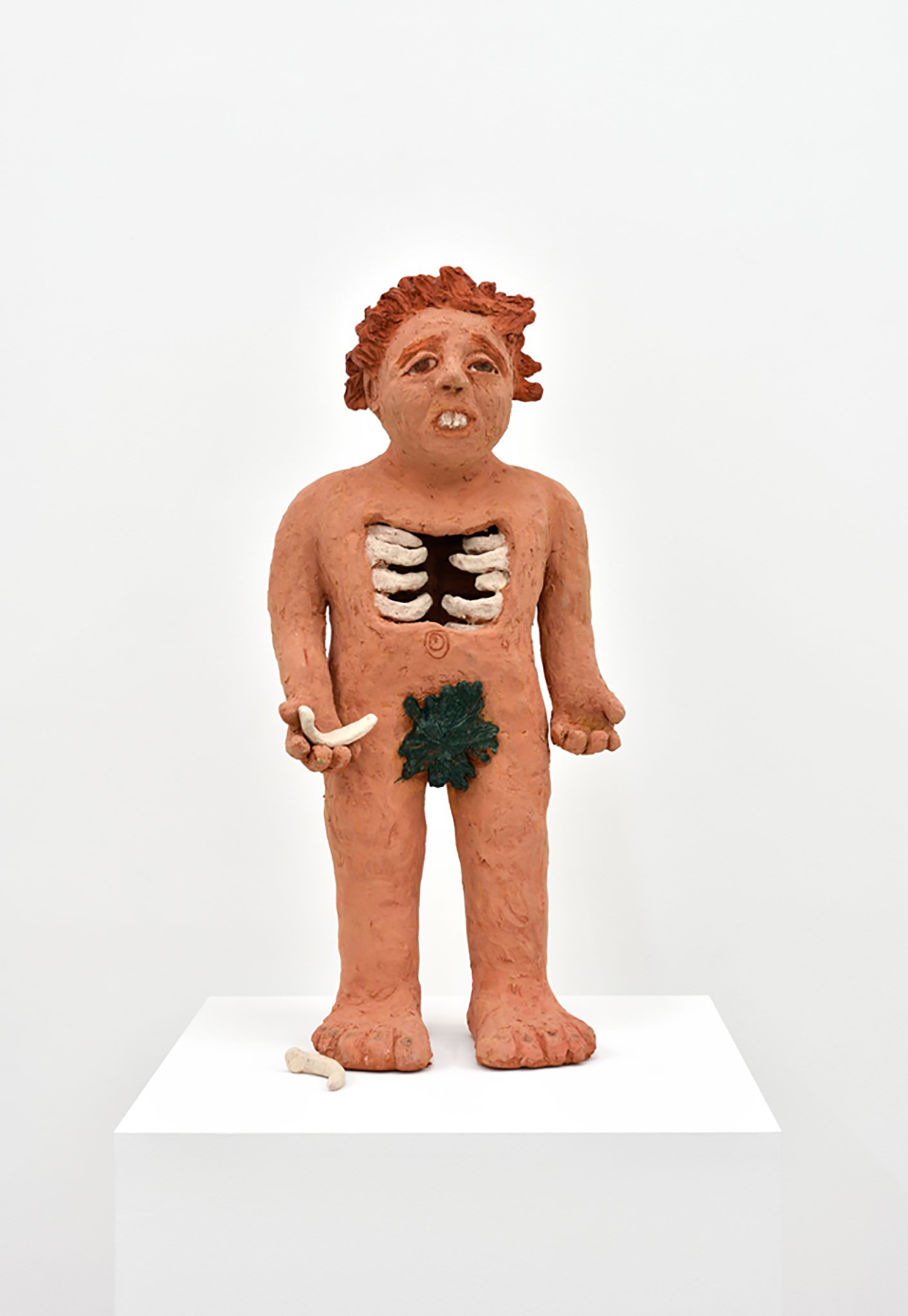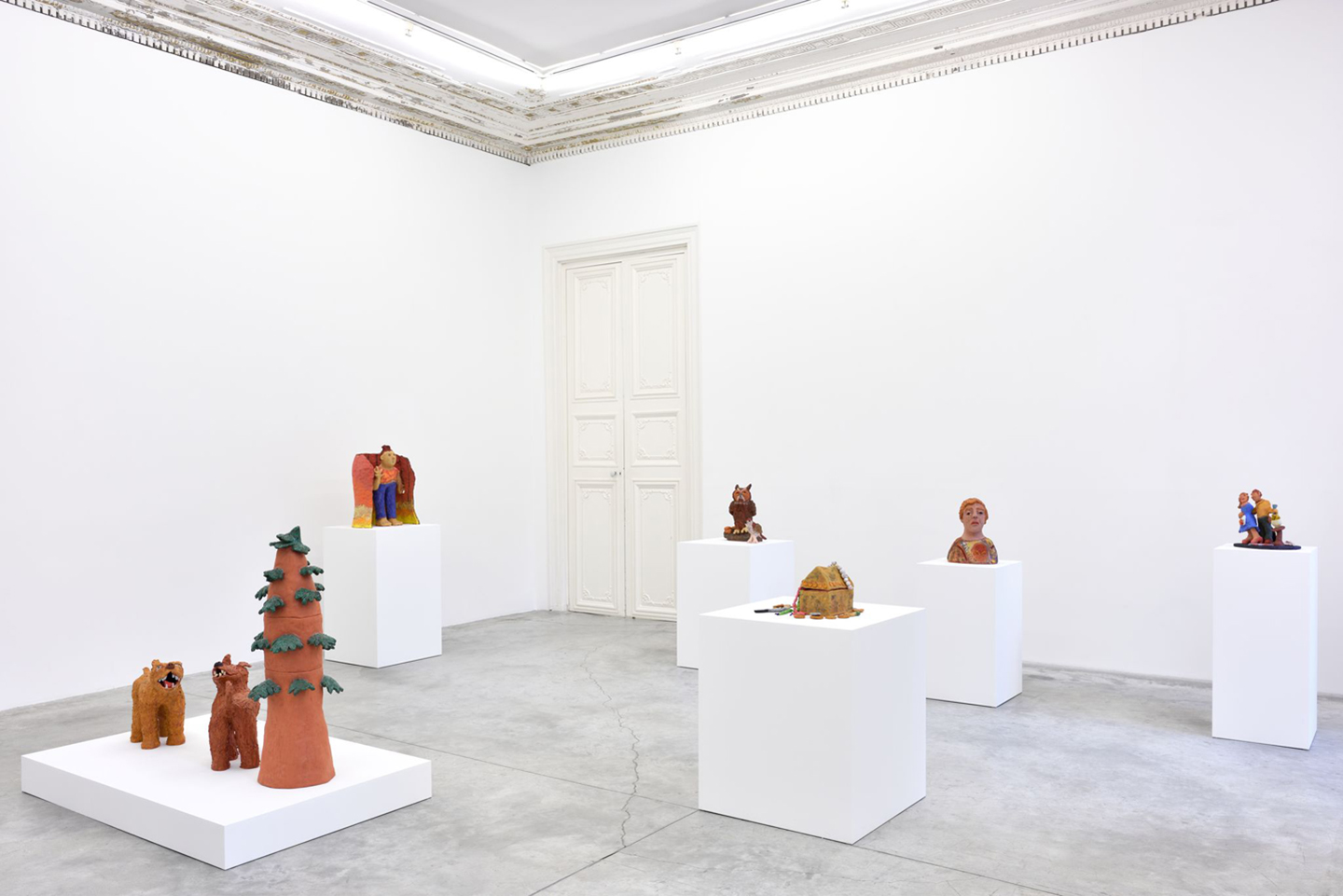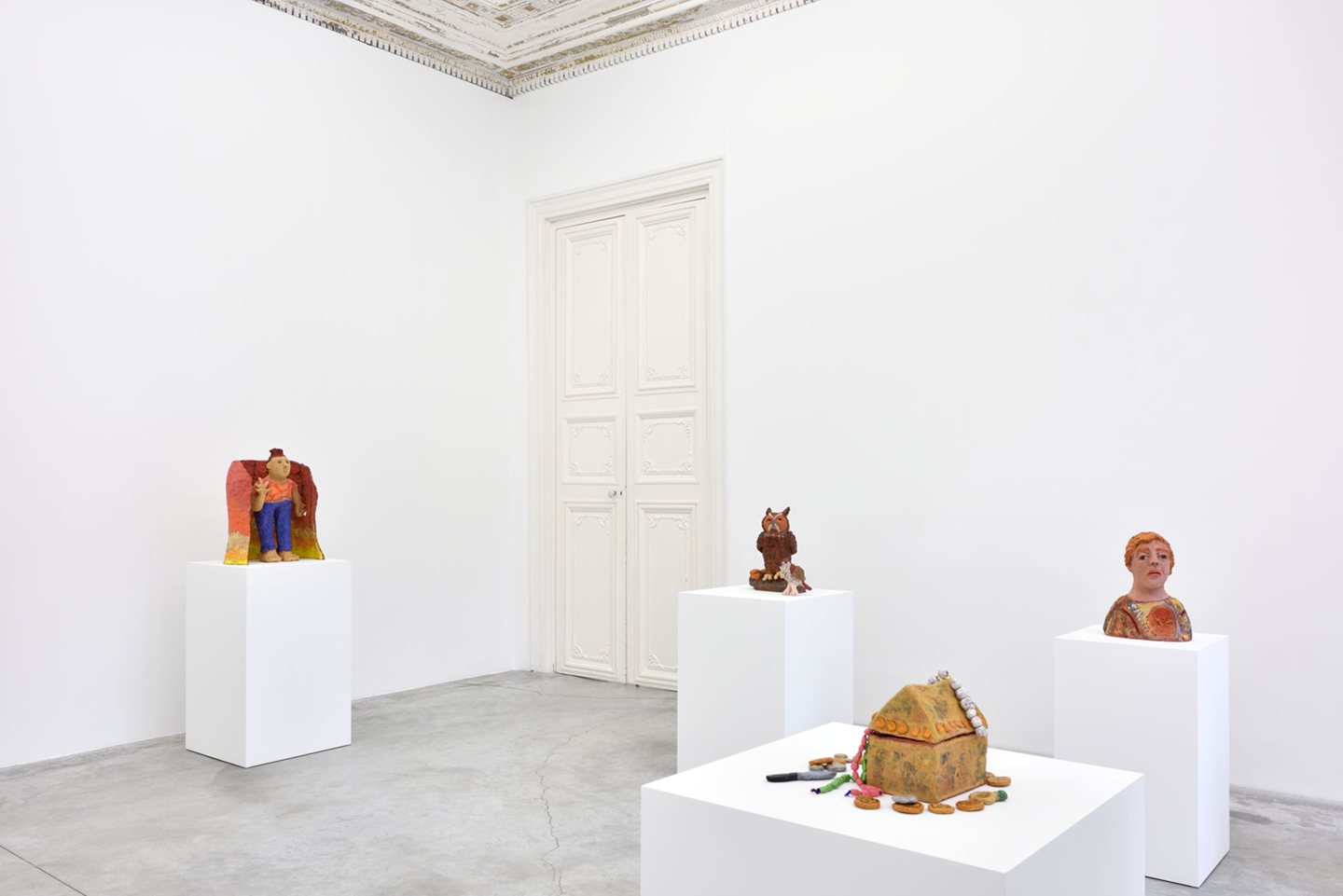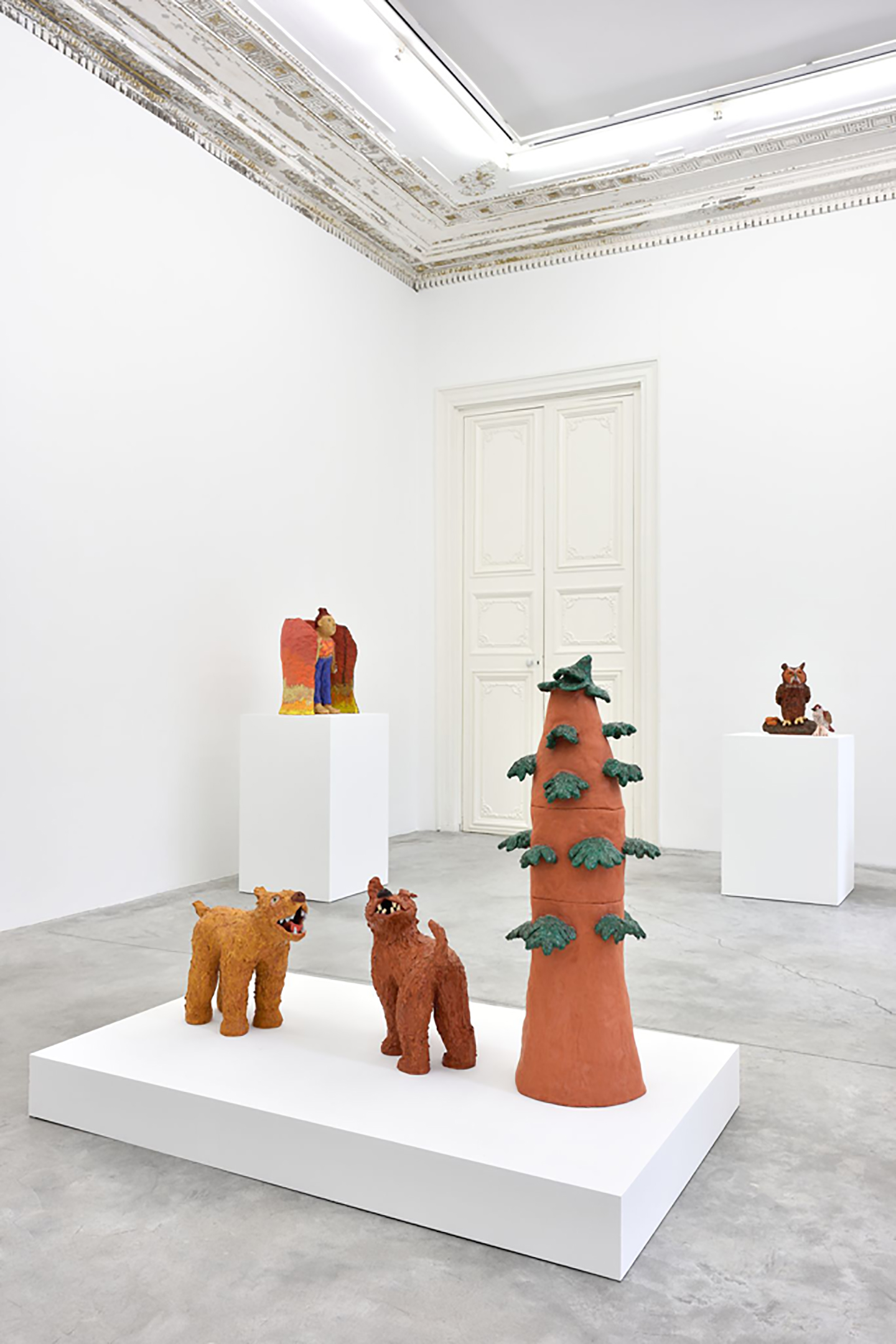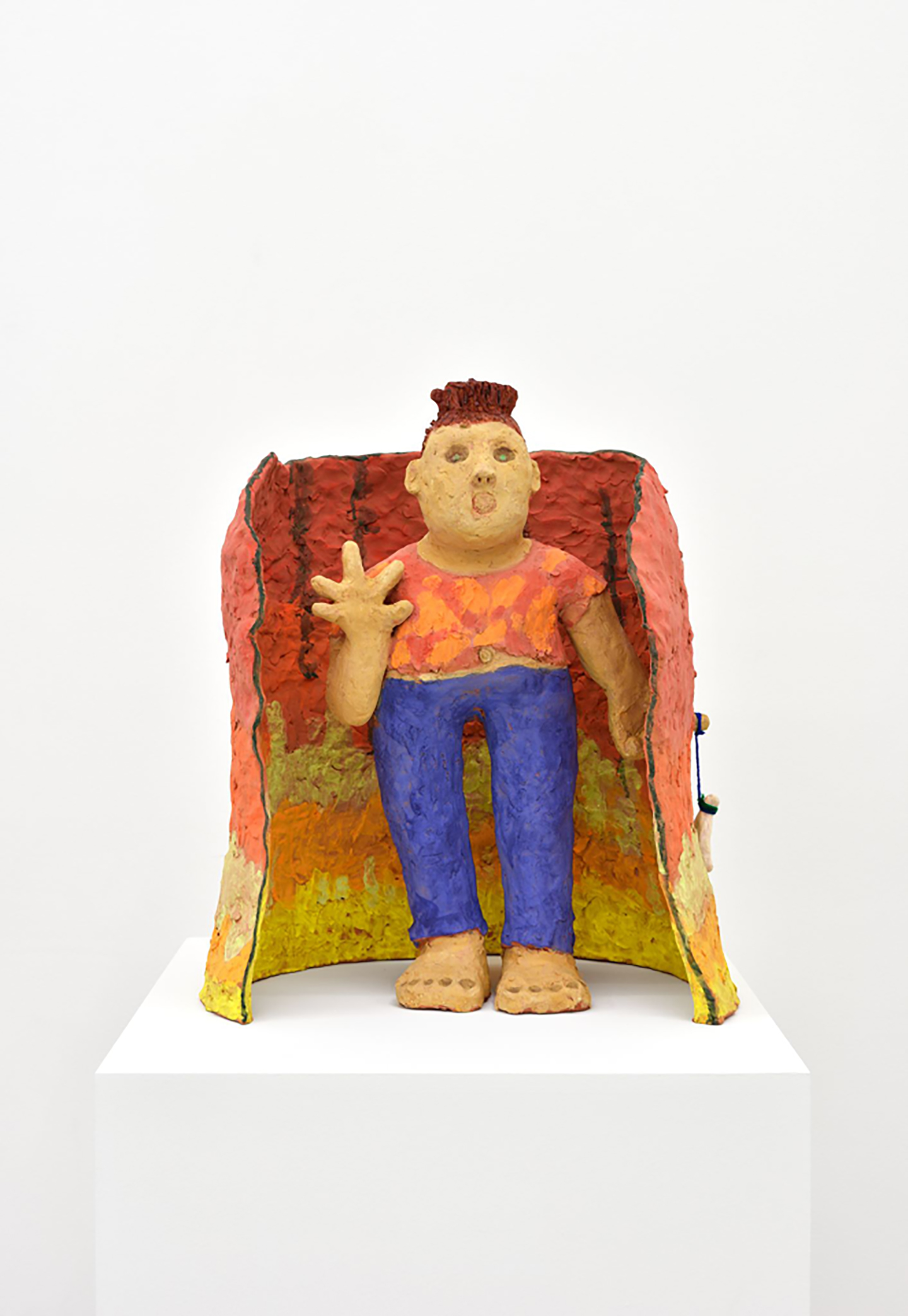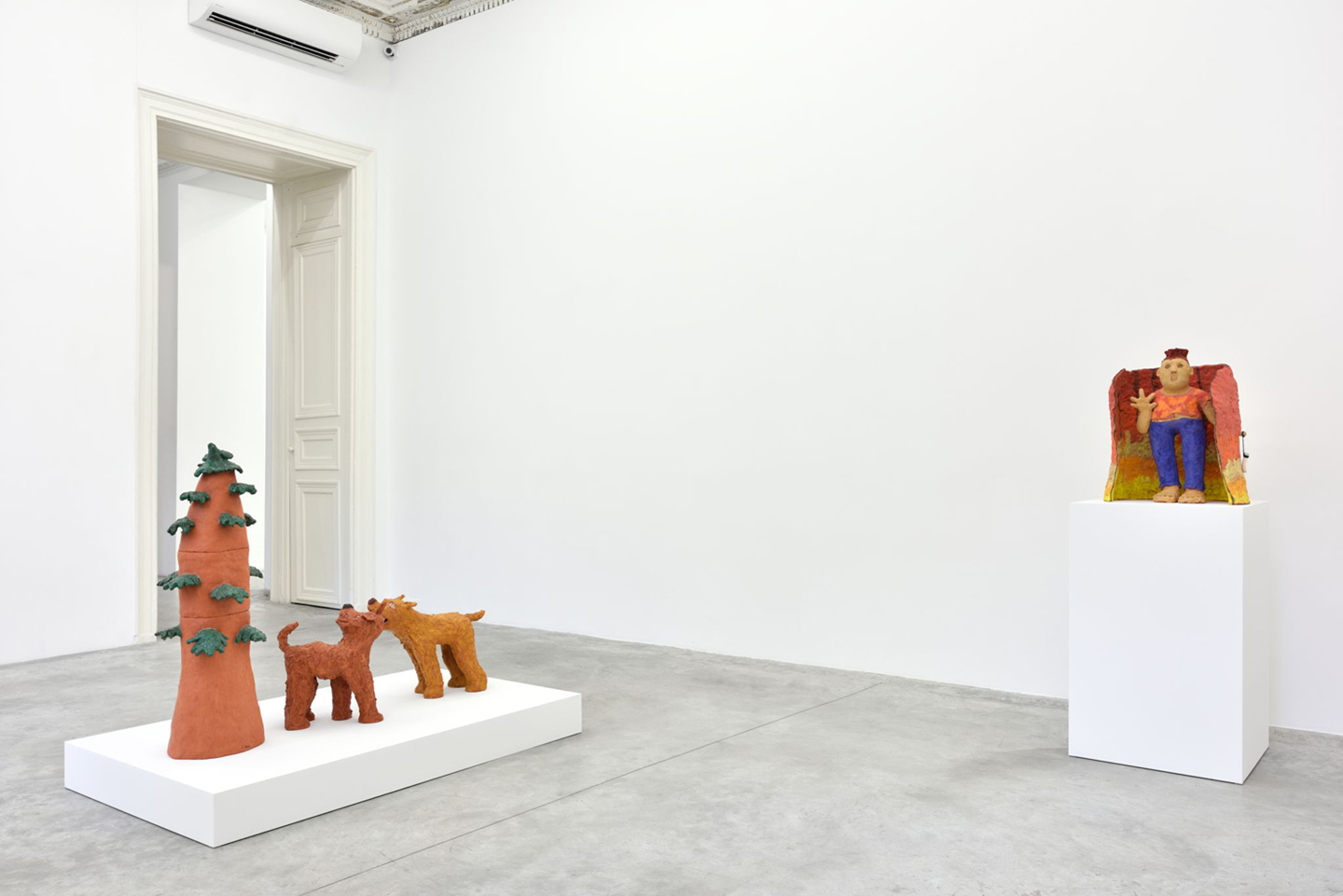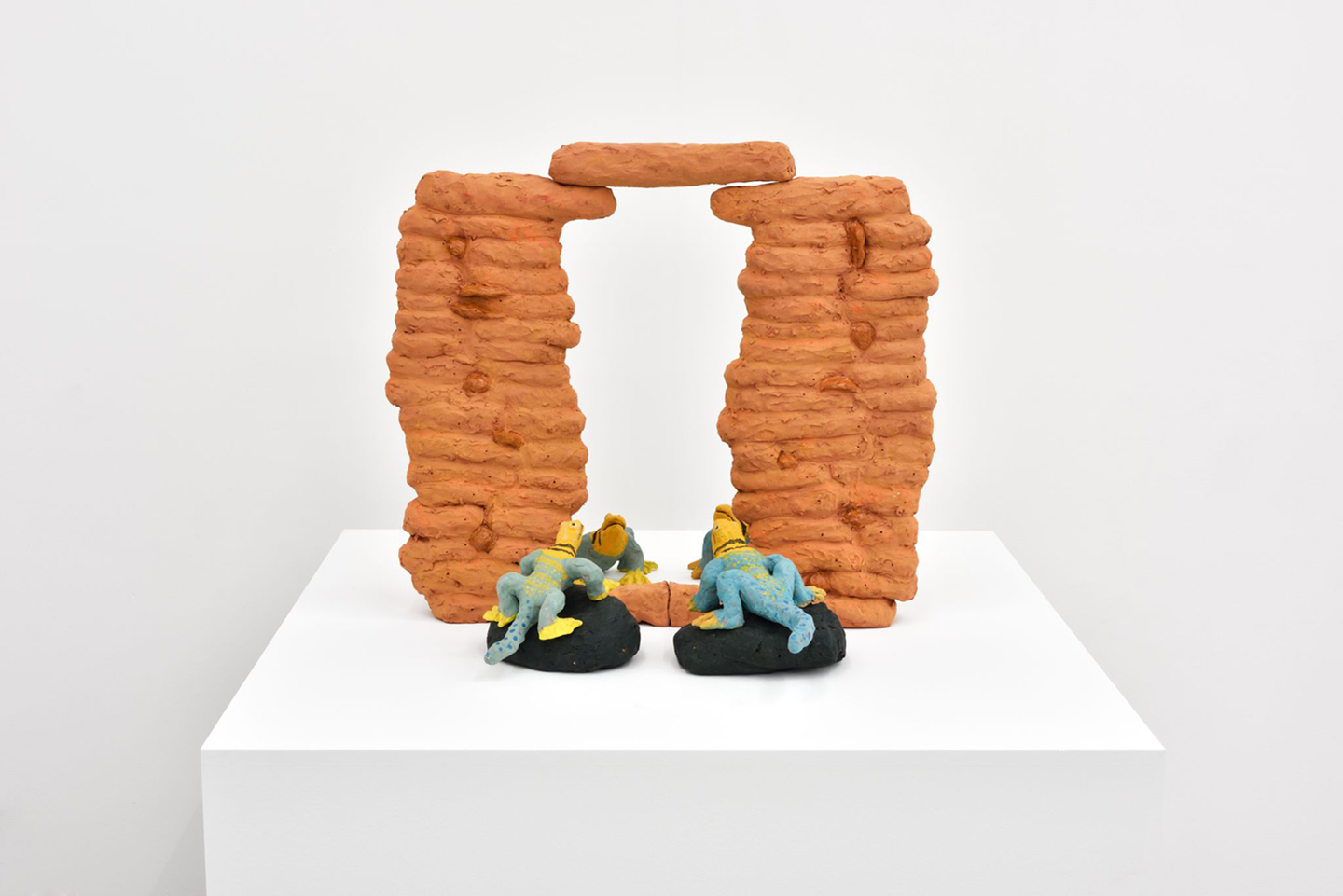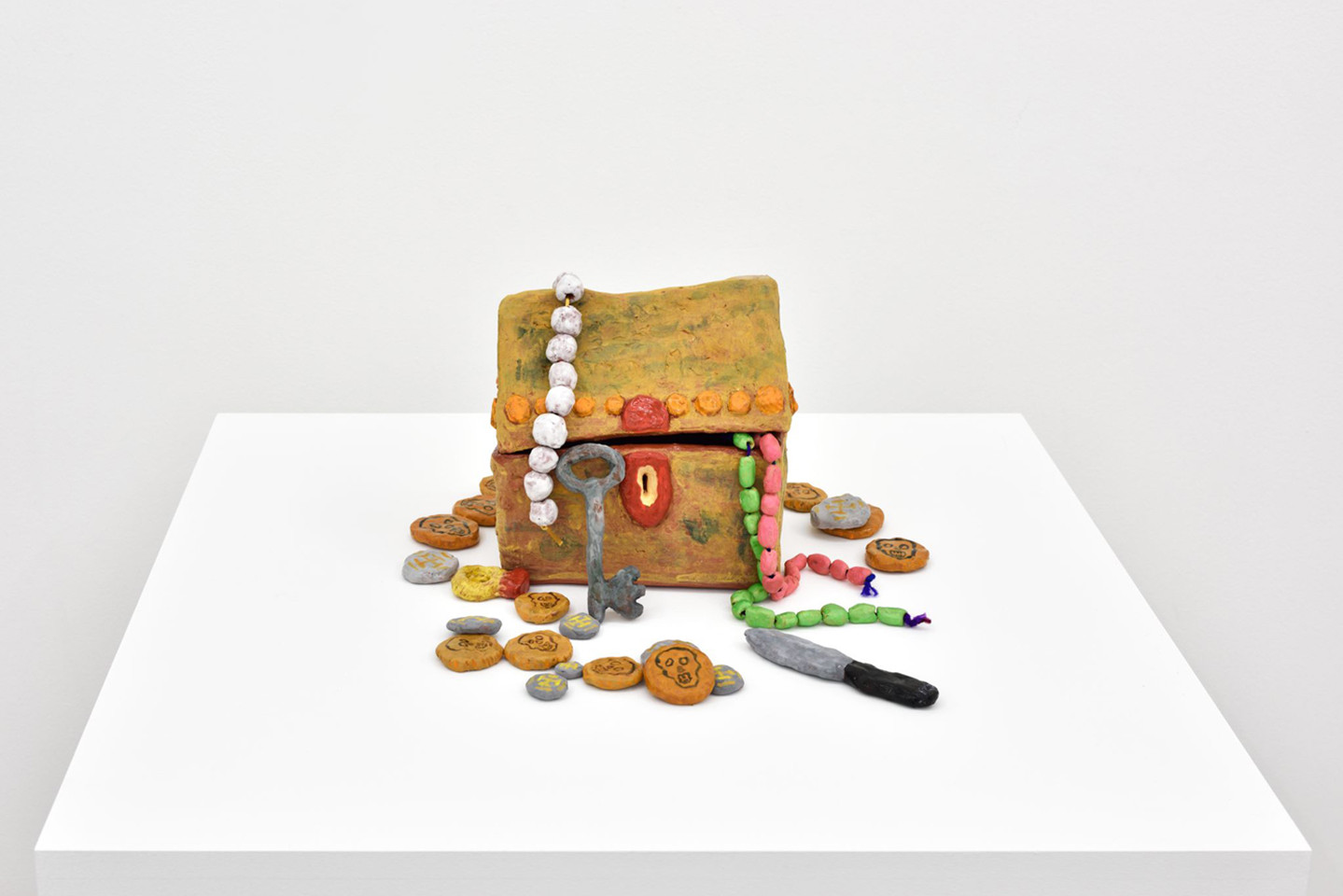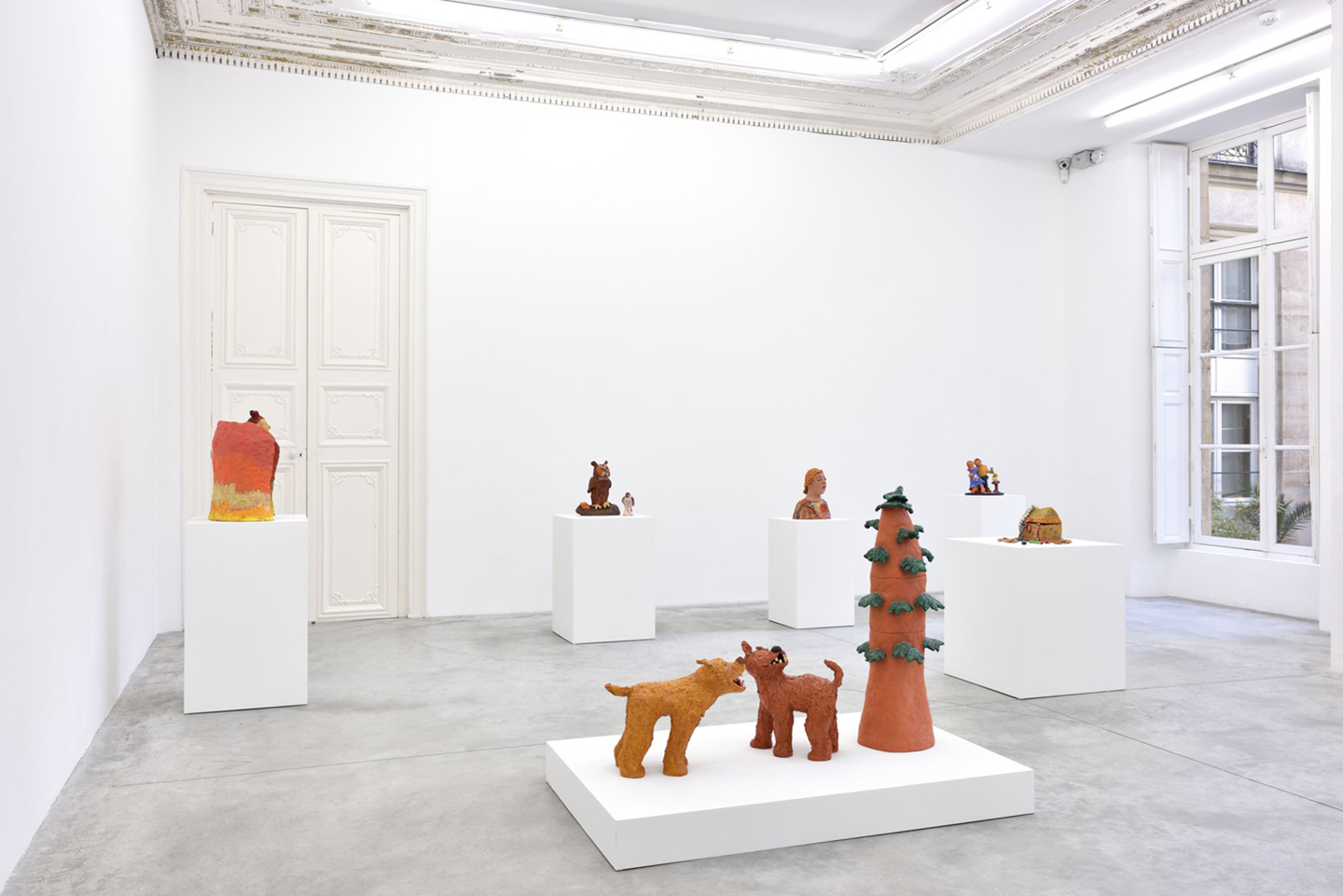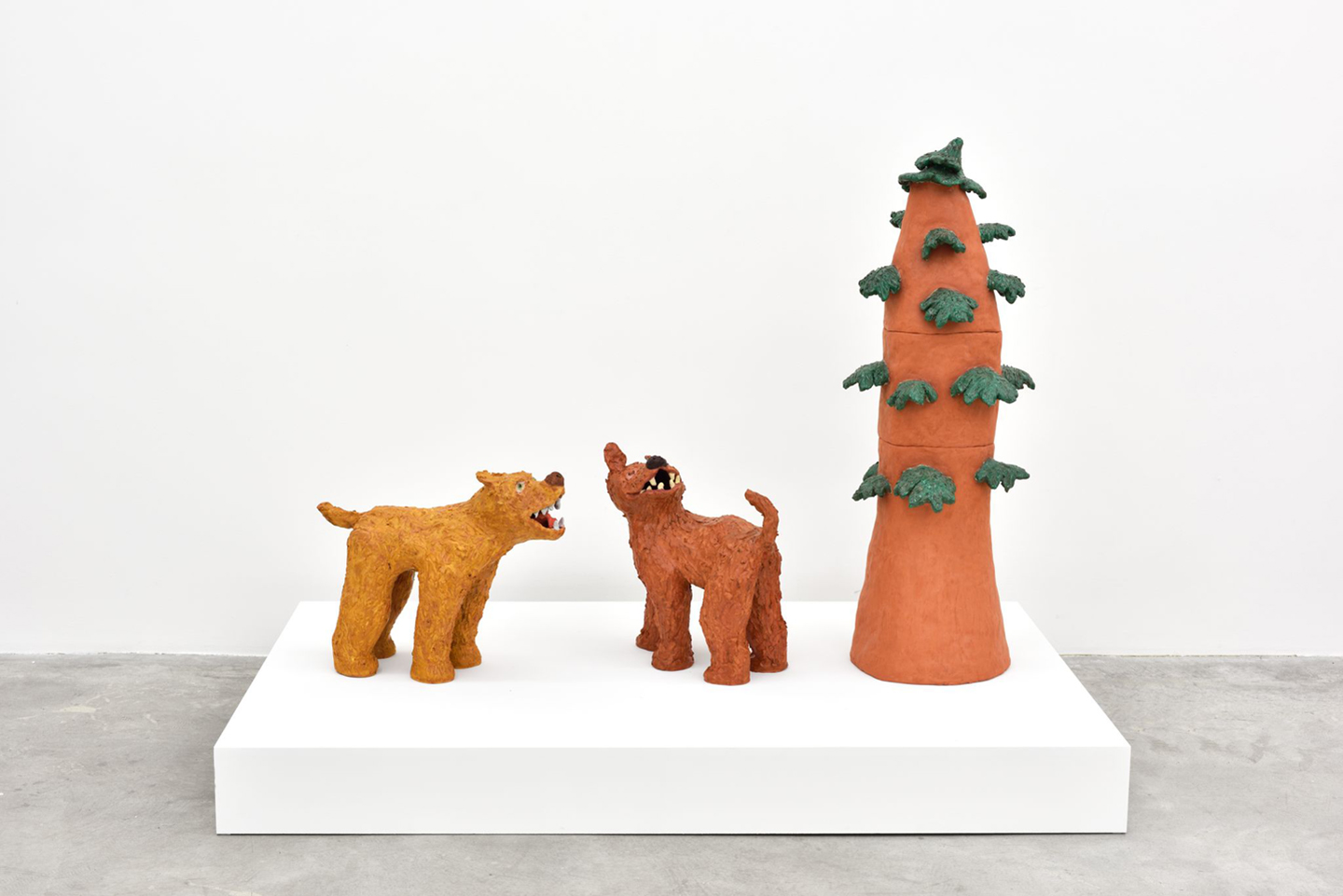 Almine Rech is pleased to present Hideout, Sally Saul's first solo show with the gallery. The exhibition will include a new selection of whimsical ceramics by Sally Saul that have never been exhibited before.
Throughout her long ceramics practice, Sally Saul has combined both playful and subversive visions. Her scenes and characters are truly emotive and serve as witnesses to the subjects she picks: Trouble or Searching.
The show is titled after her new iconic character Hideout, mysteriously sheltering within a rainbow-wall. As a statement, the artist uses humor in her representations of humans and her unique sculptures of flora and fauna.
This show brings together a new series of colorful and figurative ceramics.
Some of her large-scale pieces, such as Framing and Dog Fight, go beyond the status of figures and become a scenography set. Rising from the ground, both sculptures tell a story and look like cartoon characters from an animation movie.
Couple is a surrealistic scene of romance – the reflection of a joyful relationship between two lovers, who live together and work successfully hand in hand.
Sally Saul embodies contemporary figurative ceramics, her works stand out for expressivity and poetry, as well as the rawness of their approach.
At Almine Reich, Paris
until 29 February 2020