EXHIBITIONS
Salvatore Astore, Sergio Ragalzi and Luigi Stoisa "Anatomico Organico Industriale" and Urs Lüthi "Don't ask me if you know that I am too weak to say no" at Fondazione 107, Turin
Close
1
2
3
4
5
6
7
8
9
10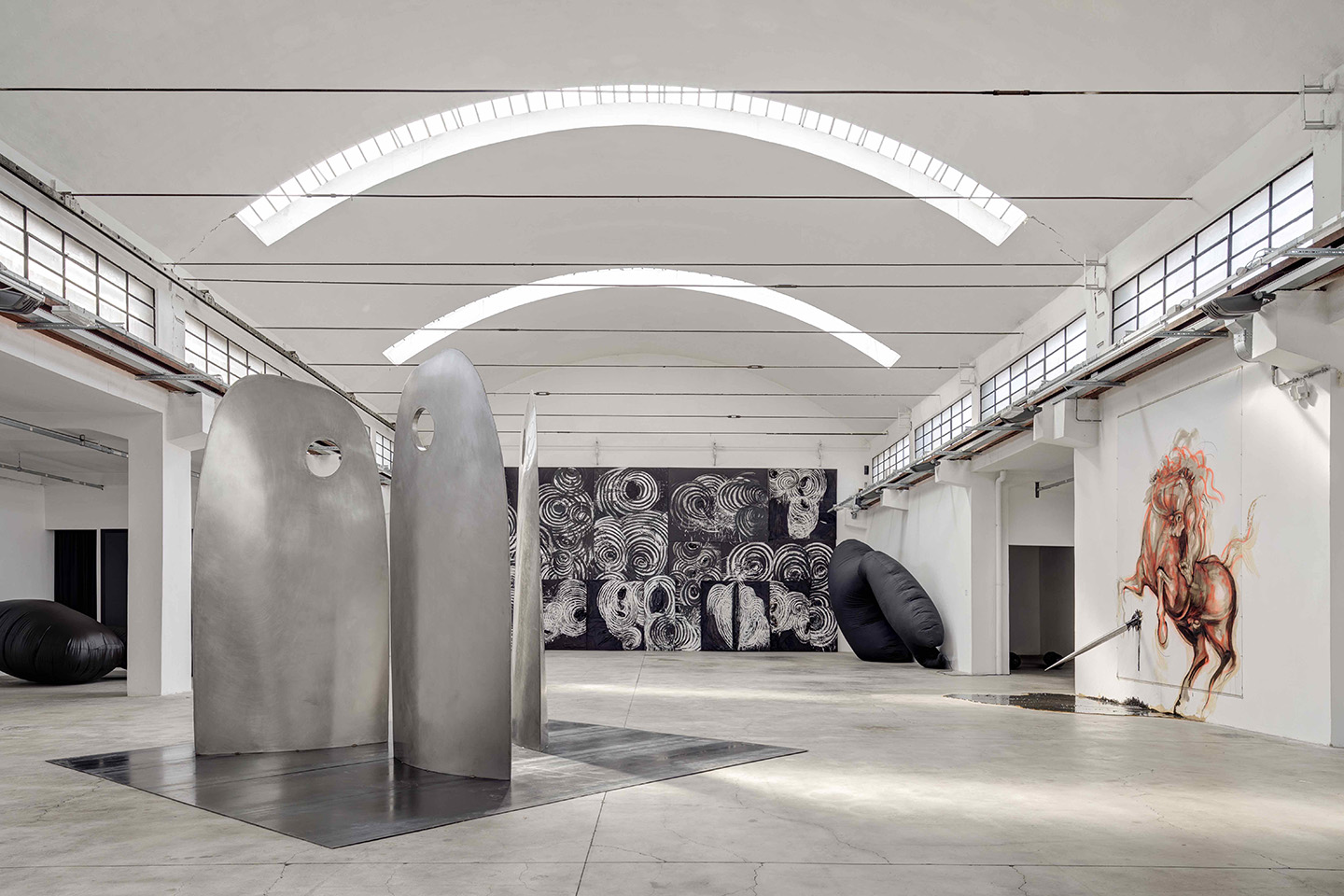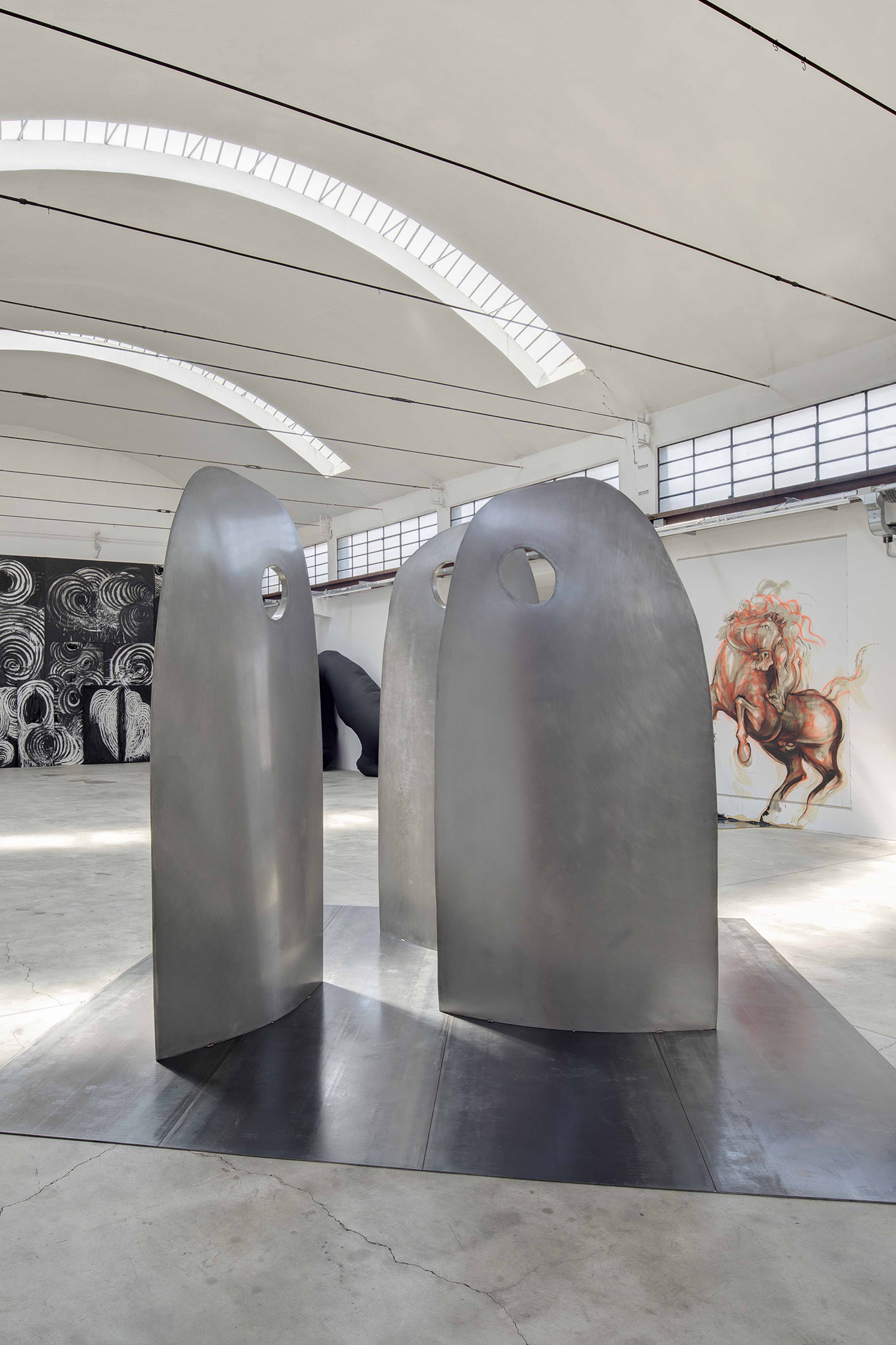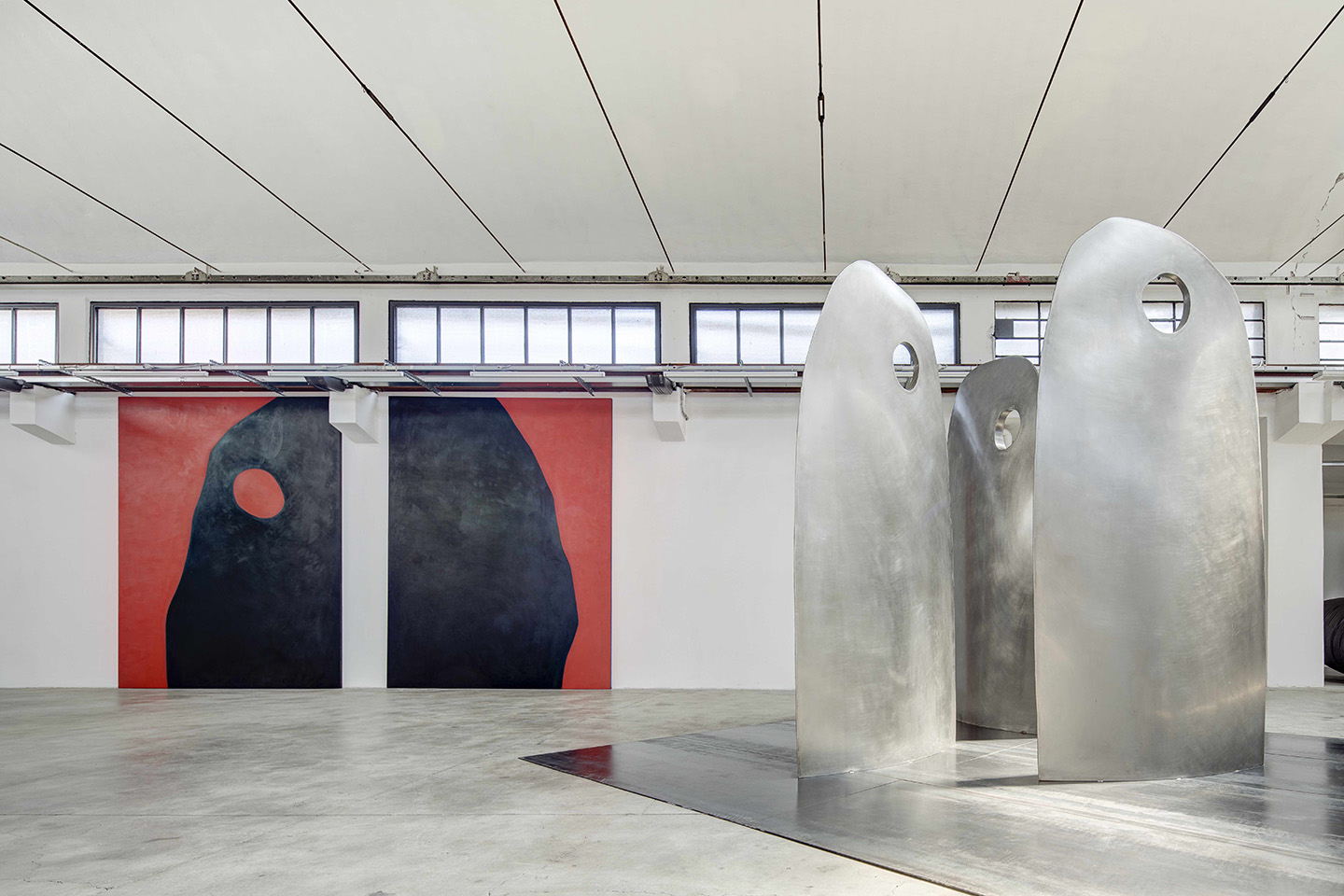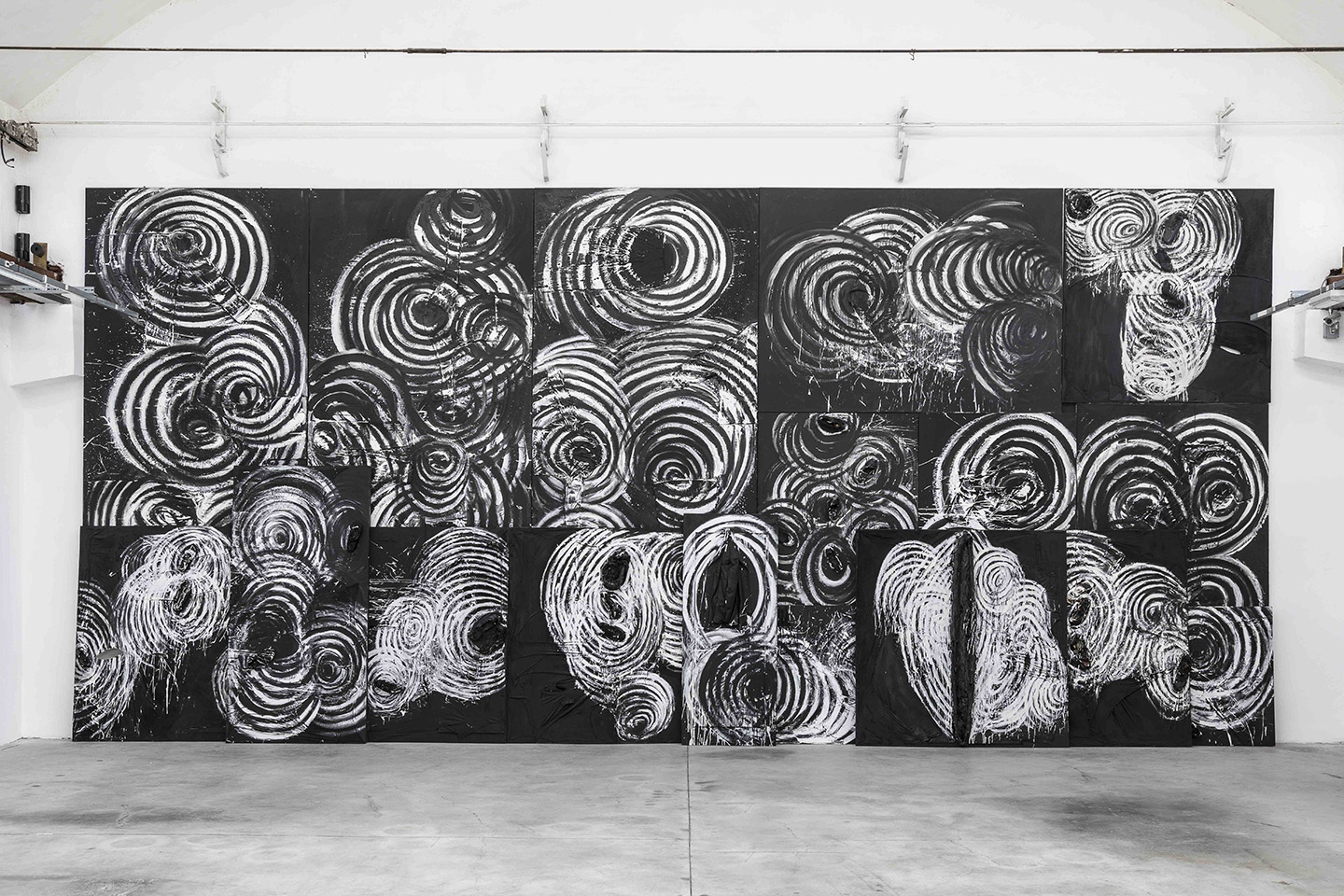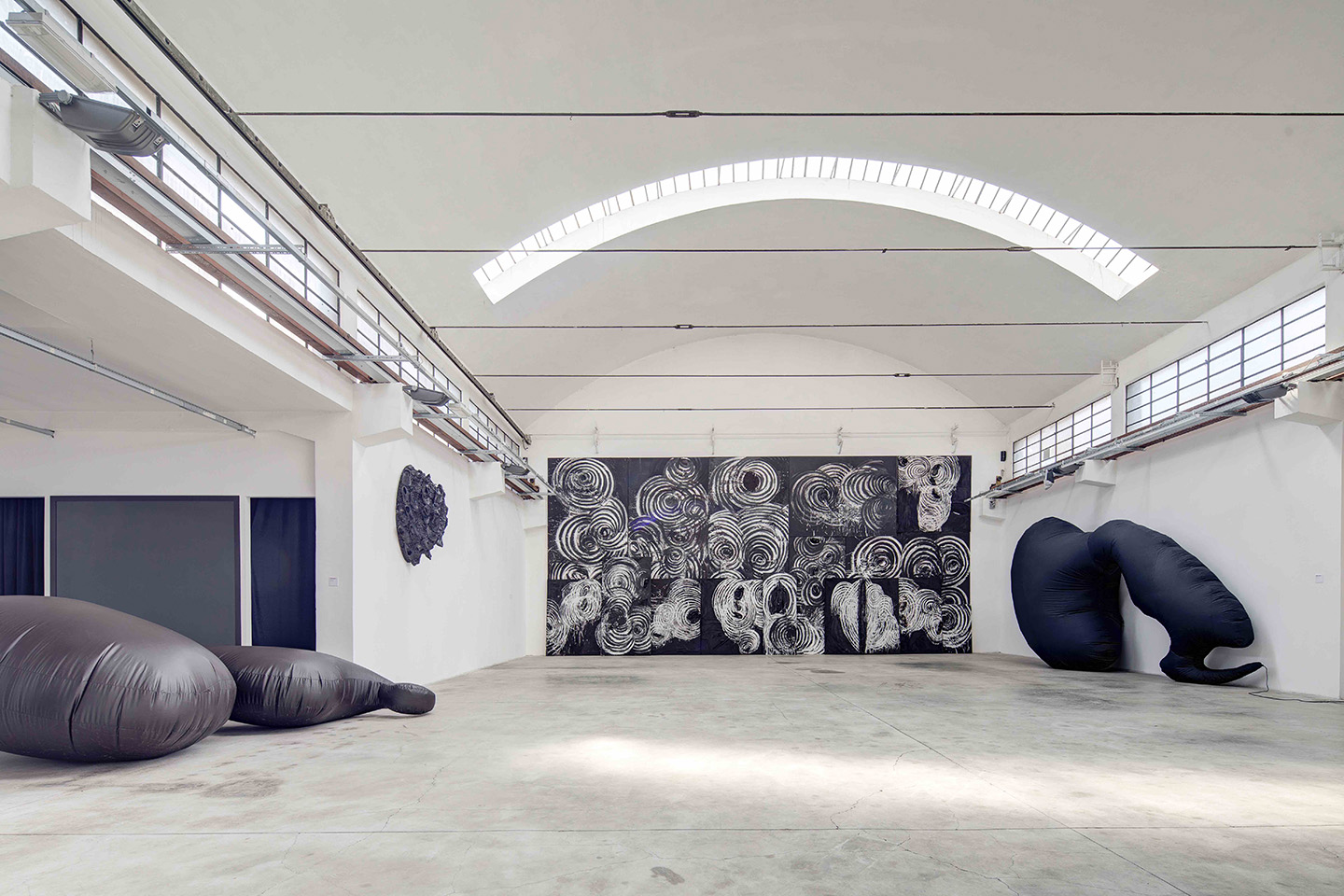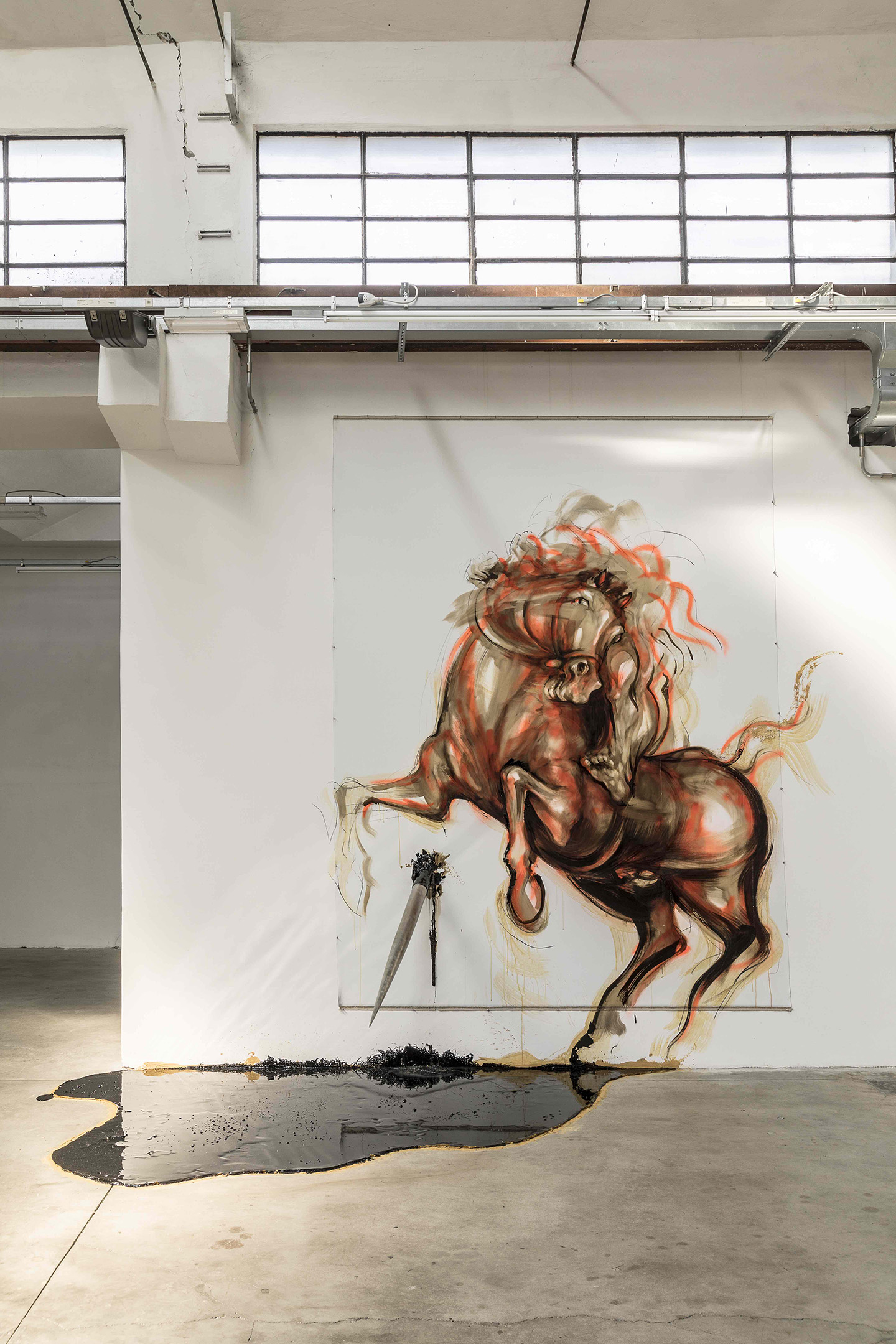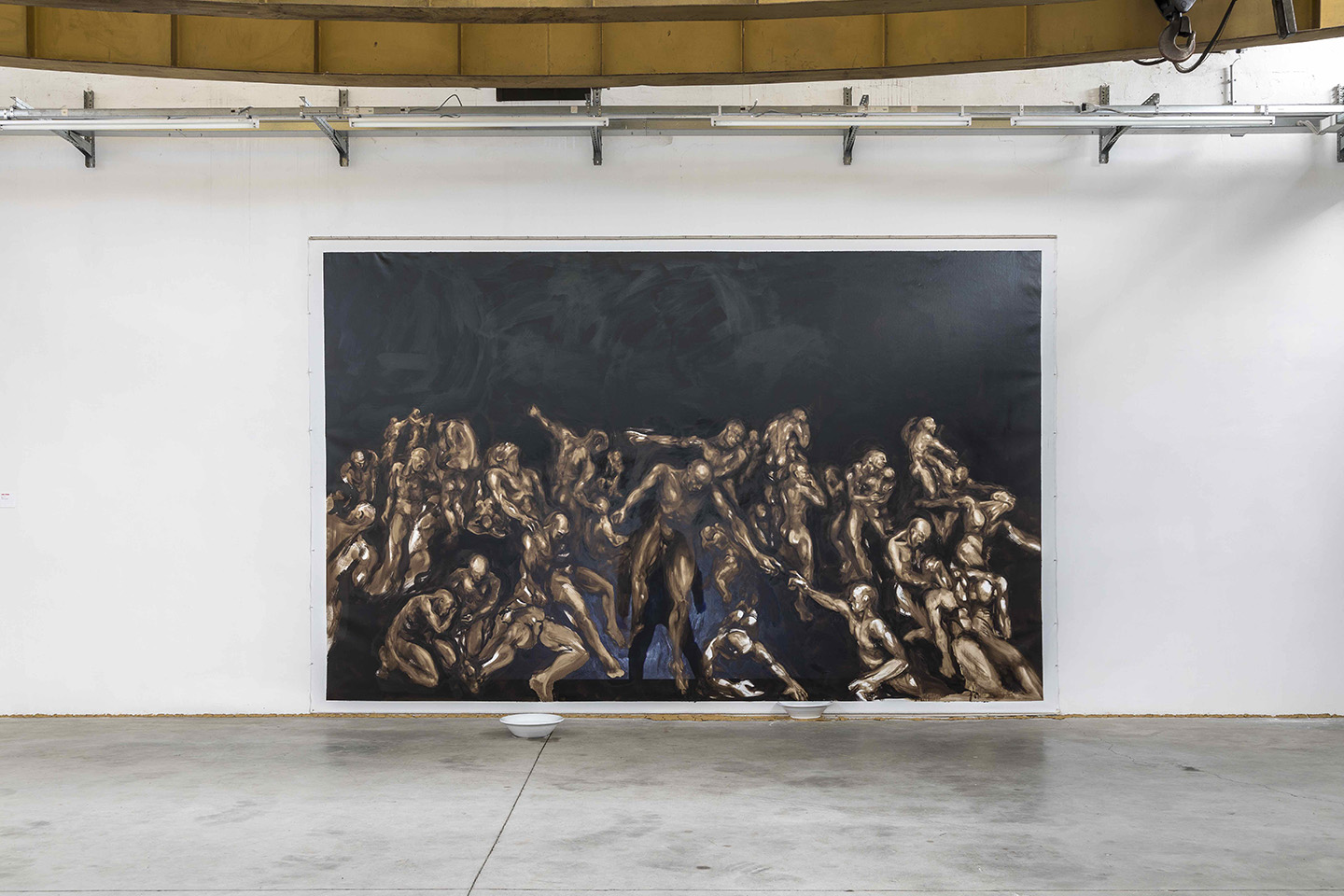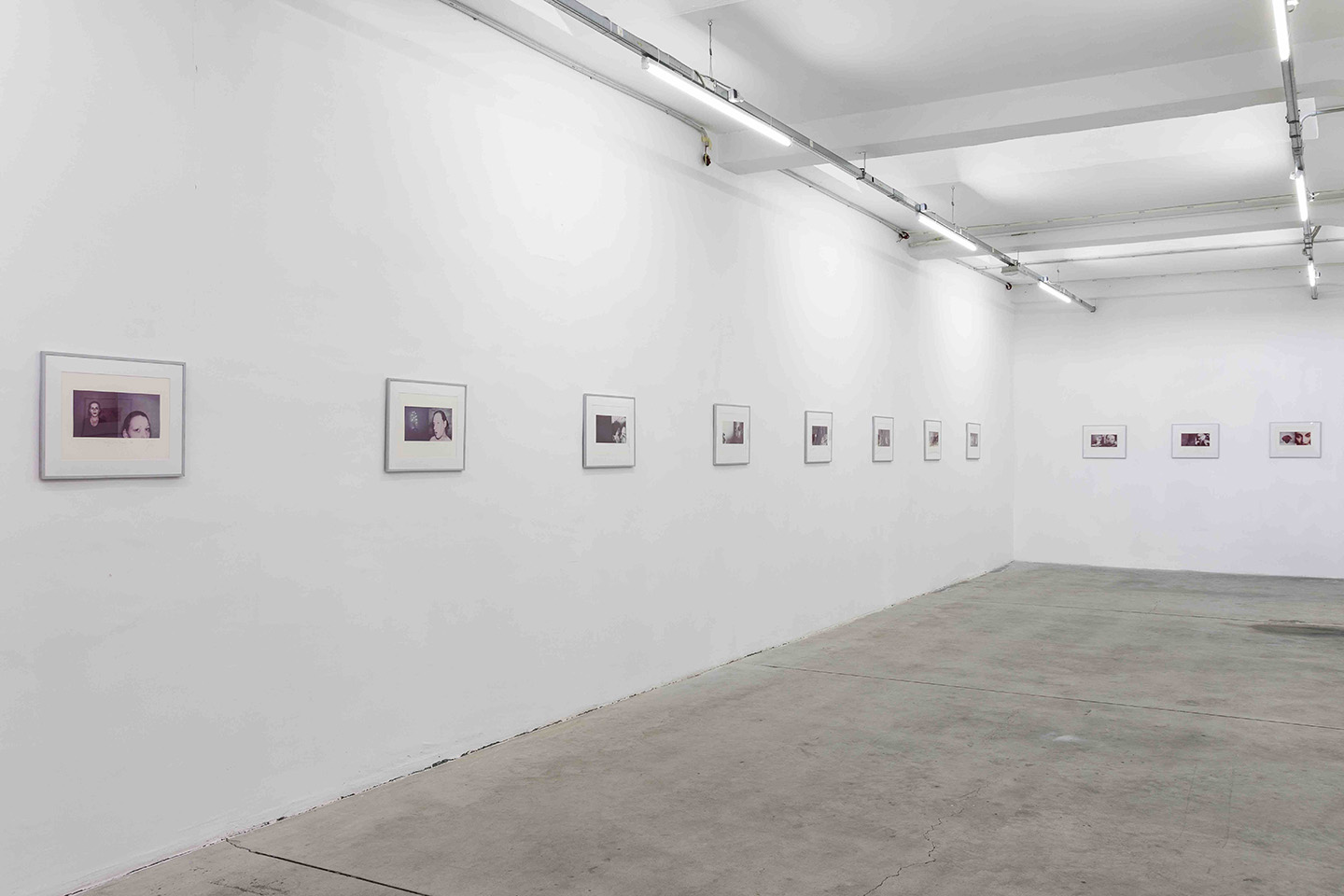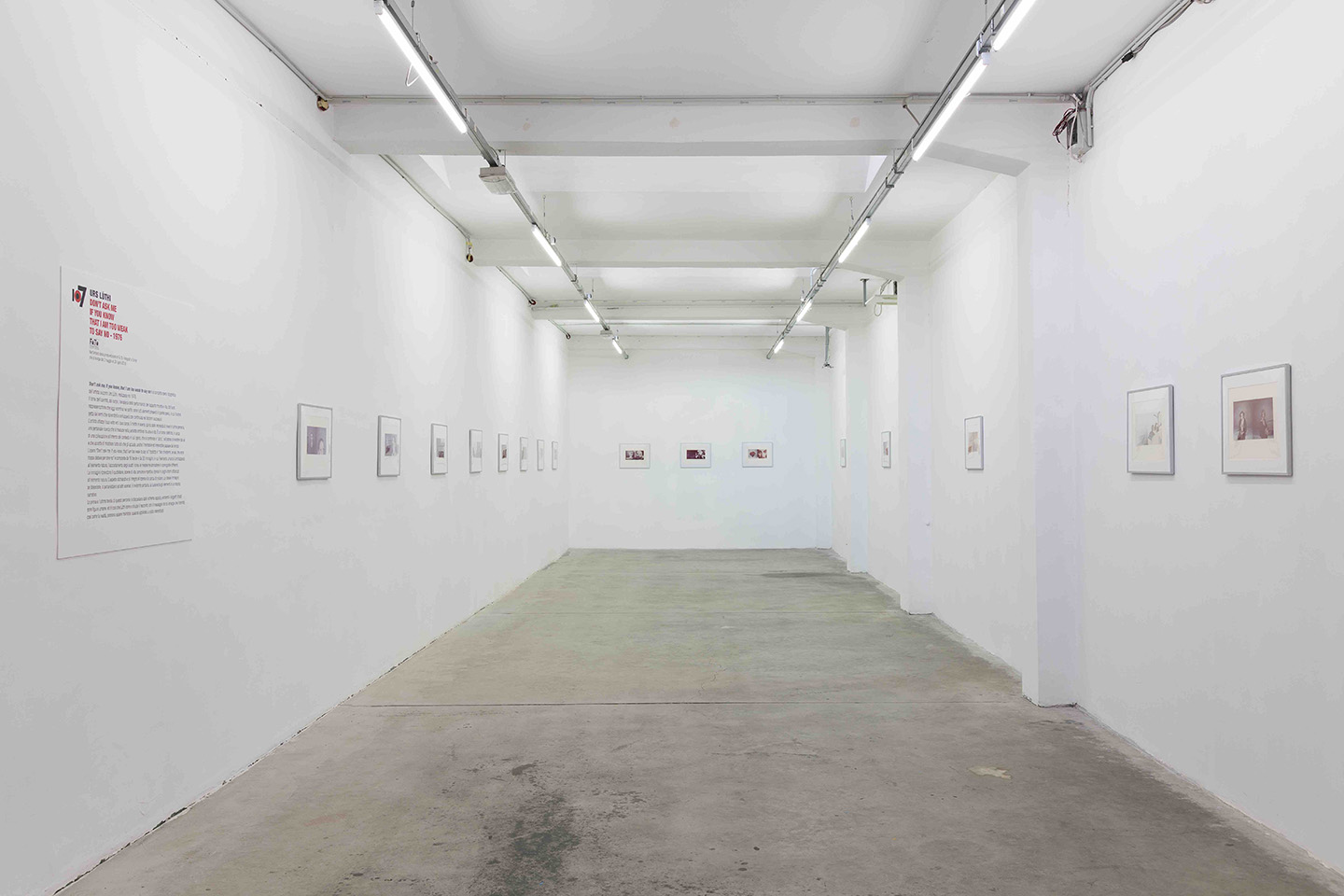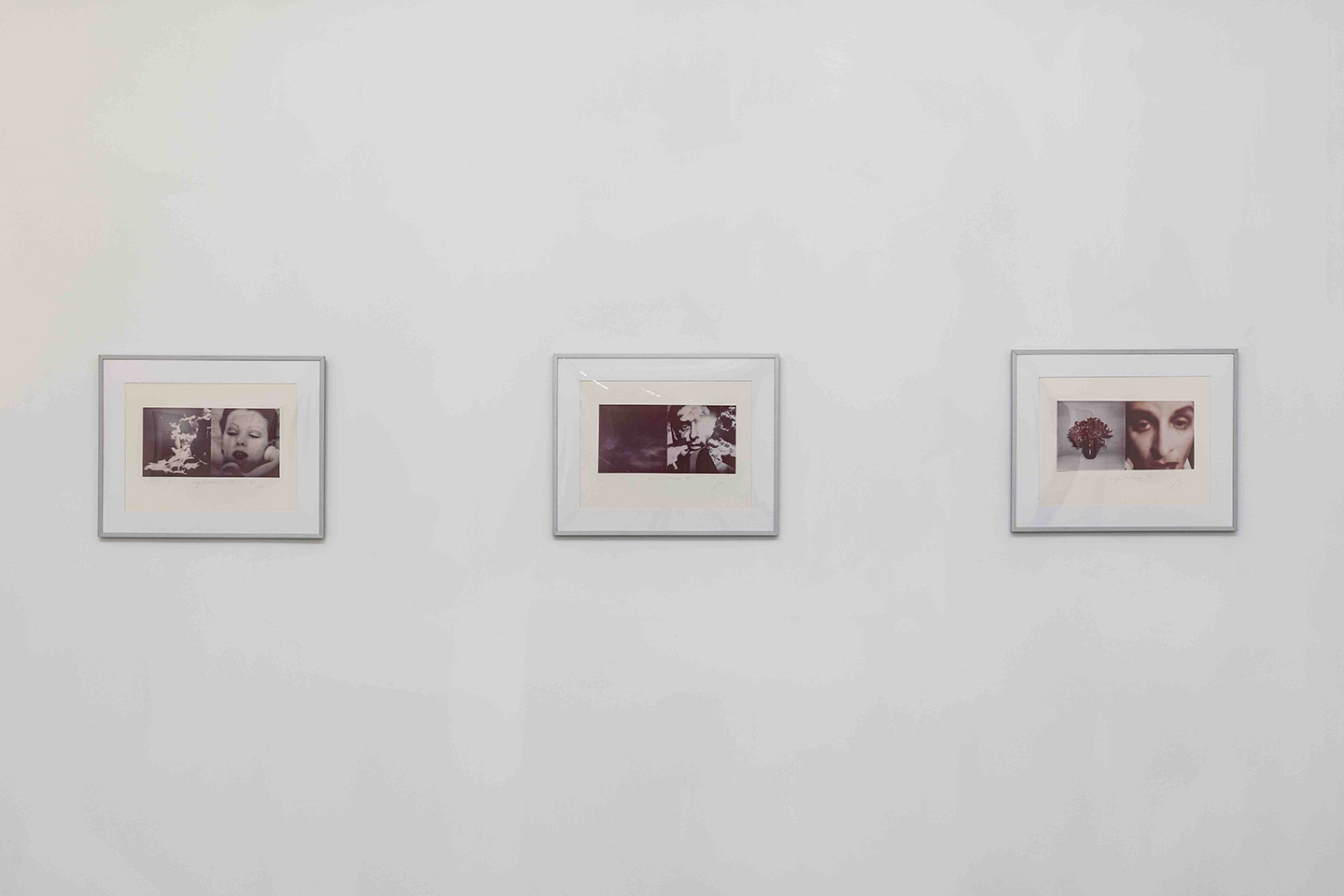 Fondazione 107 is pleased to present two exhibitions, Anatomic Organic Industrial by the artists Salvatore Astore, Sergio Ragalzi and Luigi Stoisa curated by Federico Piccari and Don't ask me if you know that I am too weak to say no by the artist Urs Lüthi.
Salvatore Astore, Sergio Ragalzi e Luigi Stoisa "Anatomico Organico Industriale"
Anatomico Organico Industriale explores the work of three artists who started creating and showing in Turin in the eighties, illustrating the influence exerted by the city on their work. The artists are Salvatore Astore, Sergio Ragalzi and Luigi Stoisa, who all trained at the academy of fine arts.
At a time when Poor Art was in full flow, Astore, Ragalzi and Stoisa set out in a direction that saw painting making a major comeback, together with a focus on mankind, which they put four-square in the centre of their research. Traditional oil-based colours were replaced in their painting by organic industrial materials used principally in production processes. As a result, their painting was also loaded with the intrinsic weight that the material used brought with it, generating a form of painting that could be described as one of 'process'. Tar, pitch and all their derivatives, soundproofing paint and industrial enamels took the place of traditional colours, while the subjects were drenched with bitumen, dirt and smog and industry made its forceful entry into the painting.
The subjects depicted are men, women, heroes, monkeys, anatomic sections, portraits, viruses and origins, including art history. Some of the paintings are large, even gigantic, so big as to swallow up the figures of the people who look at them. Most of the places chosen to show these works were industrial, breaking out of the restrictions set by urban and residential spaces.
All the artists who work on this scale, which I call Anatomic Organic Industrial, live in Turin and have absorbed the stink of the city's smog, its fog and the dirty grey colour of its old buildings, together with the distress of its flows of migration. Theirs is a skilled painting that does not seek pleasure at all costs and obliges the observer to keep to a certain distance.
At the Fondazione 107, Astore, Ragalzi and Stoisa are presenting a group of previously unpublished, site-specific projects that were conceived and created specifically for this location, itself industrial in origin and now an artefact of the archaeology of an extinct and bygone age. They tackle both painting and sculpture: their language has evolved, maintaining a close dialogue between form and the three physical dimensions.
Salvatore Astore pursues his quest for new forms of dialogue between the individual and the world around him, creating a close relationship between Man and Nature. The canvases he is presenting at the 107 are on the large scale: mountains-islands-caps-profiles-horizons and a group of totemic sculptures made of stainless steel.
Sergio Ragalzi is presenting his Uragano, paintings in black and white that incorporate pieces of clothing, shoes, bags and other used everyday objects that are sucked up into the void, plus a series of anthropomorphic sculptures-vortices-human coffins, in a profound look at the existential condition of mankind today, in this case migrants.
Luigi Stoisa has created a large painting on canvas on the wall. In a process of subtraction, he removes material from the layer of tar deposited on the surface, leaving anatomies, bodies and heroes to emerge, horses and their riders out of time, contemporary heroes shaped in the gesture of subtraction, subjects that might seem to come from the world of mythology, all enshrined in the atmosphere of a battlefield.
A selection of previous pieces by the three artists takes us back to the work they did in the eighties. In the case of Astore, this is the Infant's Skull cap and the painting Tailbone, made of bitumen and oil paints. For Ragalzi, we have two gigantic shadows, one male and one female, in large canvases painted with a mixed technique that incorporates dirt, tar and soundproofing paint, plus some steel sculptures. Stoisa is represented by I Always Want to Change Myself, a work painted in oil on tar in 1986, and his Narcissus, the character from mythology who in this case is gazing into tar, a dark, dense pool that reflects his image, waiting for him to be sucked slowly in by time, until his actual presence is erased.
Urs Lüthi "Don't ask me if you know that I am too weak to say no"
Don't ask me, if you know, that I am too weak to say no is a complete photographic work by the Swiss artist Urs Lüthi, taken in 1976.
The themes of identity, of the body, of the use of performance, of the relationship between art and life and of the representation of the self that has now broken out into the phenomenon of the selfie are all elements found in this work, in which the artist sowed seeds to which he would return and develop continuously in the decades that followed.
The artist used his own face and body, putting them on stage, as it were, driven by his need to experience life in the first person, achieving a personal research that translates into the perfect symbiosis between art and life. This is a body redefined, in search of a place to call its own in a context where it works, a body that can be confused with the 'other', waiting for a chance to escape from itself and accepting the challenge to show everything that happens to it, including the inevitable and inexorable passing of time.
The work Don't ask me if you know that I am too weak to say no comprises 16 tables and 32 images, in which the human element is contrasted with the element of nature, in a comparison of shots that recreates the same atmospheres in different settings.
These images capture everyday experiences, scenes of ordinary, repetitive life shot in interiors and set alongside the natural element.
Their declaratory nature blends with the work, charging it with mystery. Were the images themselves to be dissociated from their context, they would lead us to other scenarios. As a result, it is clear that the elements come together here with a narrative intent.
The first and the last tables in this exhibition stand apart from the description just furnished, as both subjects portrayed are human figures: this is how Lüthi opens and closes his story with the message that emerges of how identity, like reality, can be misunderstood if it is applied to stereotyped codes.
 at Fondazione 107, Turin
until 15 July 2018