EXHIBITIONS
Sam Griffin "Looking Busy" at Gallery Vela, London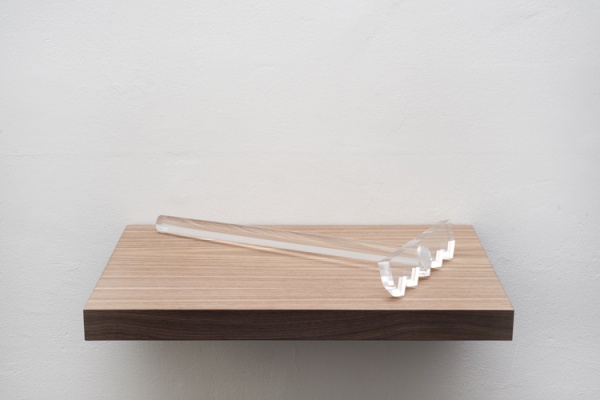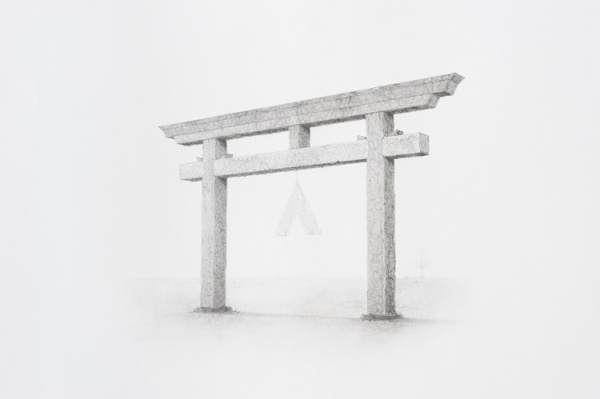 There is something of the night about Sam Griffin's latest exhibition at Gallery Vela. The show's title, Looking Busy, belies the chilly emptiness of the installation. Brushed aluminium and faux marble surfaces deflect light and advertise cleanliness and perfection, of body and mind. But there are no bodies to be seen, apart from the omni-presence of two Rubin Vases, MHT (2012) and RWR (2012), whose negative shapes iterate the facial profiles of Margaret Thatcher and Ronald Reagan, the engineers of free market capitalism and the chummy harbingers of neo-liberalism. The 360 degree portraits take a moment to register, but when the ghostly figures materialise, a sudden and inescapable dread sets in.
The three letter initials, with echoes of other infamous combinations such as RBS and GSK, segue to Griffin's drawing Murphy's Law (2012), which depicts the logo of OCP, the fictive corporation from Paul Verhoeven's dystopic 1987 thriller Robocop, in craggy trompe l'oeil marble. Comparing the flagship Motor City glory of Detroit as it was at the time the film was made, to its current state of ruinous bankruptcy, Griffin provides woeful reminder of the future past in the form of a branded talisman.
Three unmarked awards, Toryumon (2012), hewn from reinforced glass and arranged on a floated shelf, ascend in size, or diminish, depending on the viewer's perspective.
Ryumon No Taki (2012) is a tabletop Zen garden, with the sand replaced by fine granules of Welsh anthracite, more commonly recognised as coal. The precise arrangement of raked coal and larger rock-sized pieces suggests a pliancy of material and a subjugation of the industry and politics associated with its production. Positioned in meditative relation to these features are metalicised desk-tidies, symbols of the more sedentary labour environments of the service and finance industries who have repudiated the turbulent history of worker empowerment within UK heavy industry.
Looking Busy is a commemoration of our recent history rendered as a faceless dystopia overtaken by the rhetoric of work and profiteering. (Shama Khanna)
–
until April 21, 2012
–
Above – Choice Architecture, 2012, and Sharpesville, 2012
–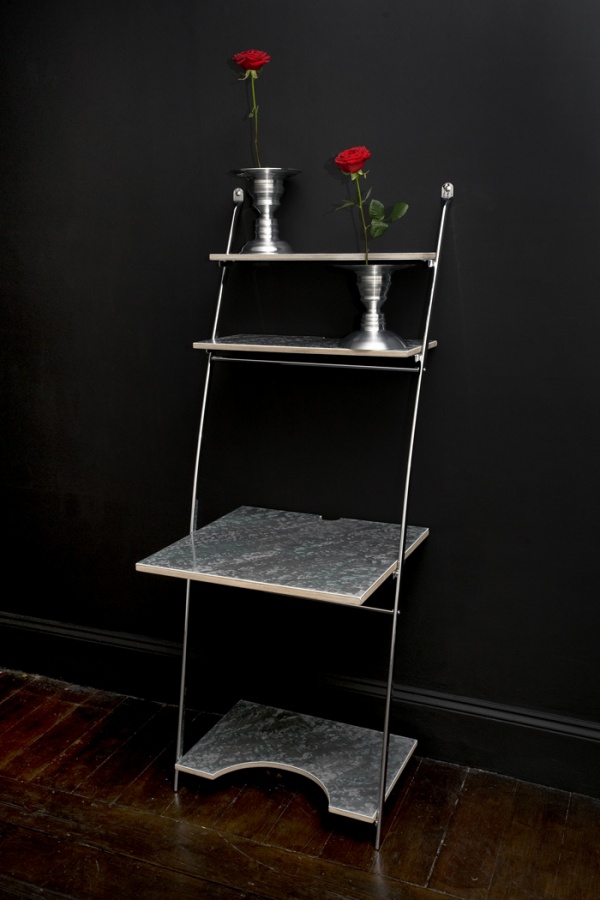 Stroop, 2012 (with MHT, 2012 and RWR, 2012)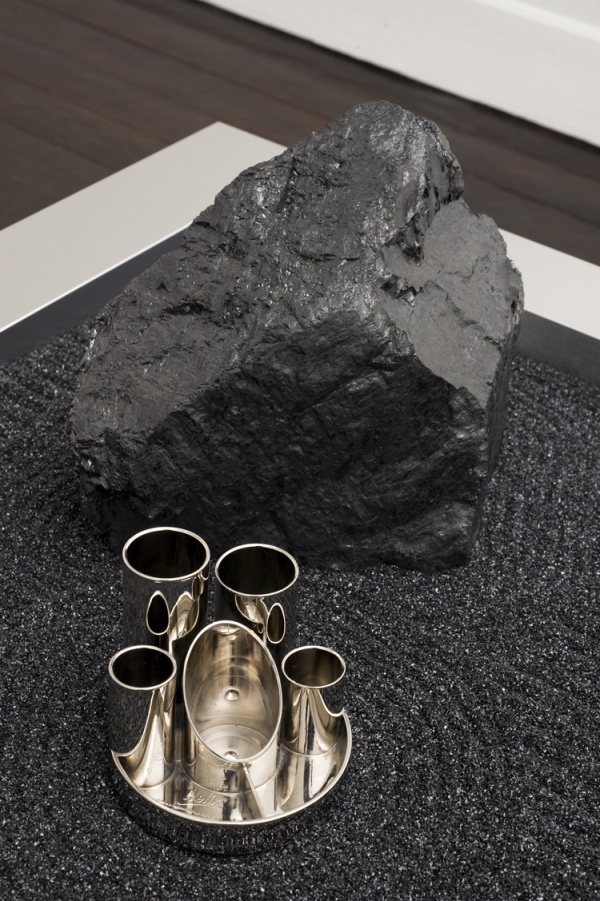 Ryumon No Taki (detail), 2012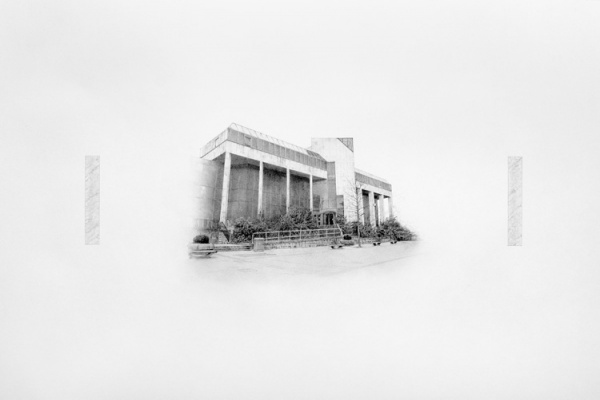 Tintagel, 2012
Courtesy: Galleria Vela, London. Photo: Henry Kingsford