CONVERSATIONS
Mediation Has the Strongest Echo: Sam Lewitt
Close
1
2
3
4
5
6
7
8
9
10
11
12
13
14
15
16
17
18
19
20
21
22
23
24
25
26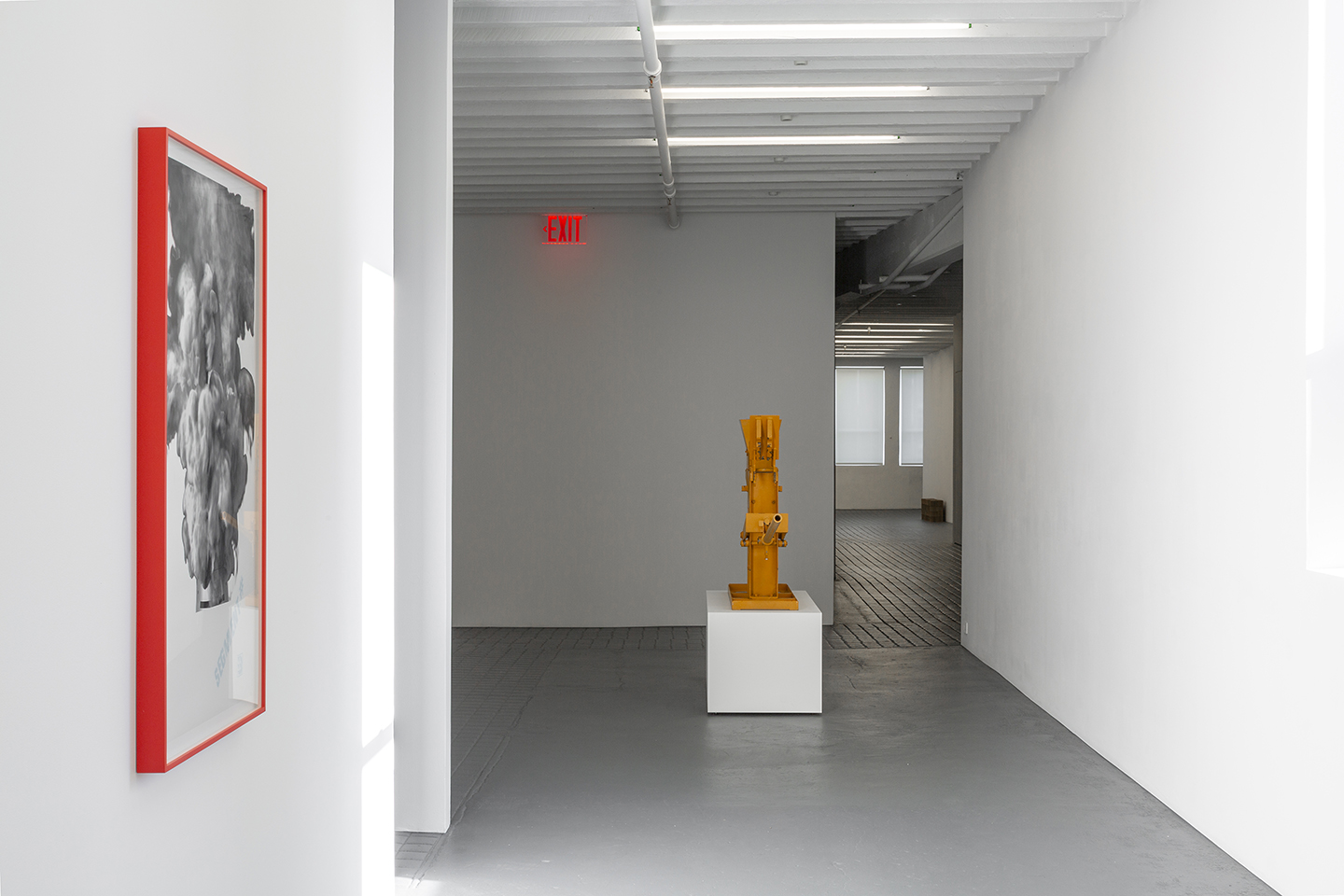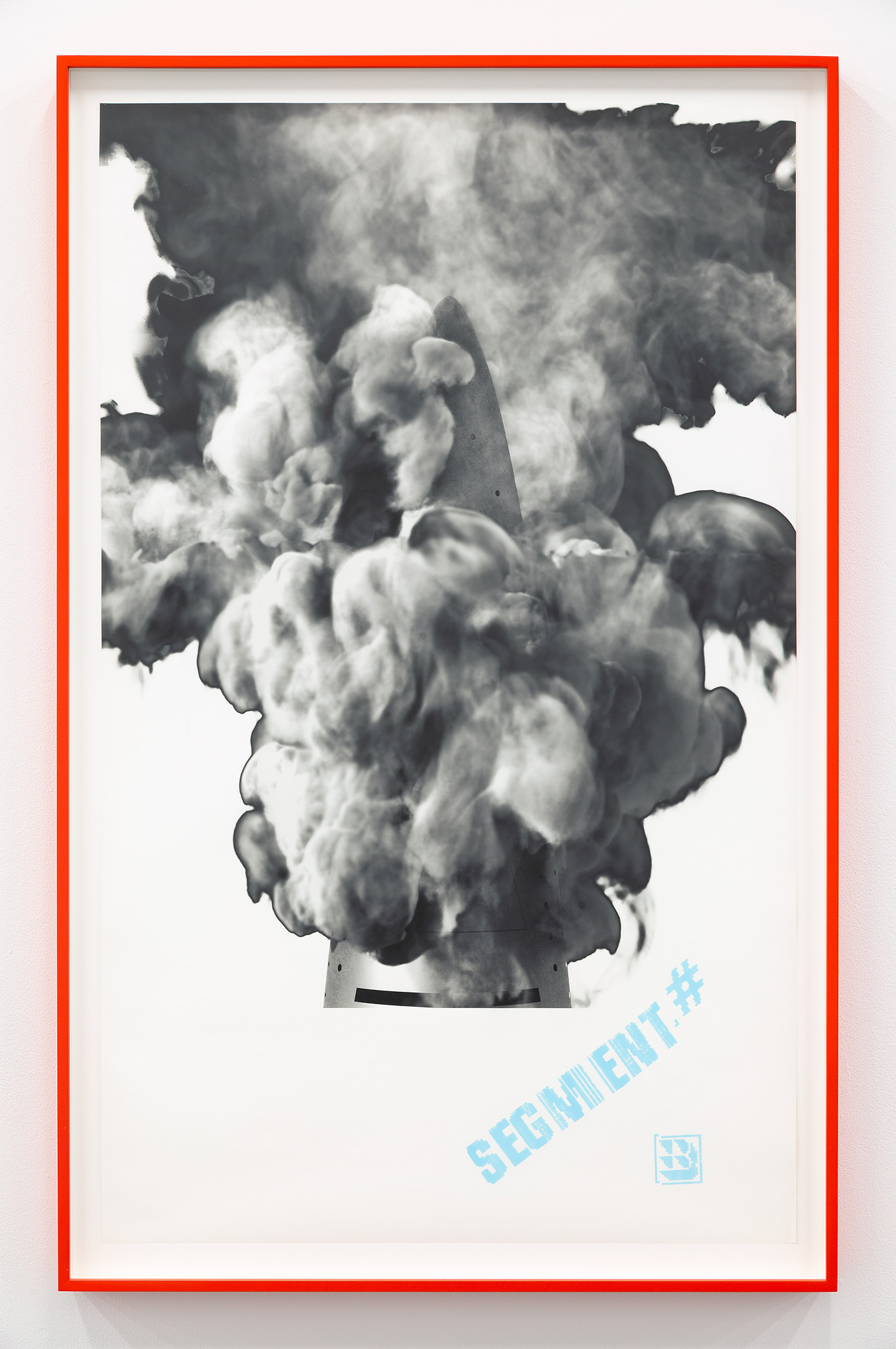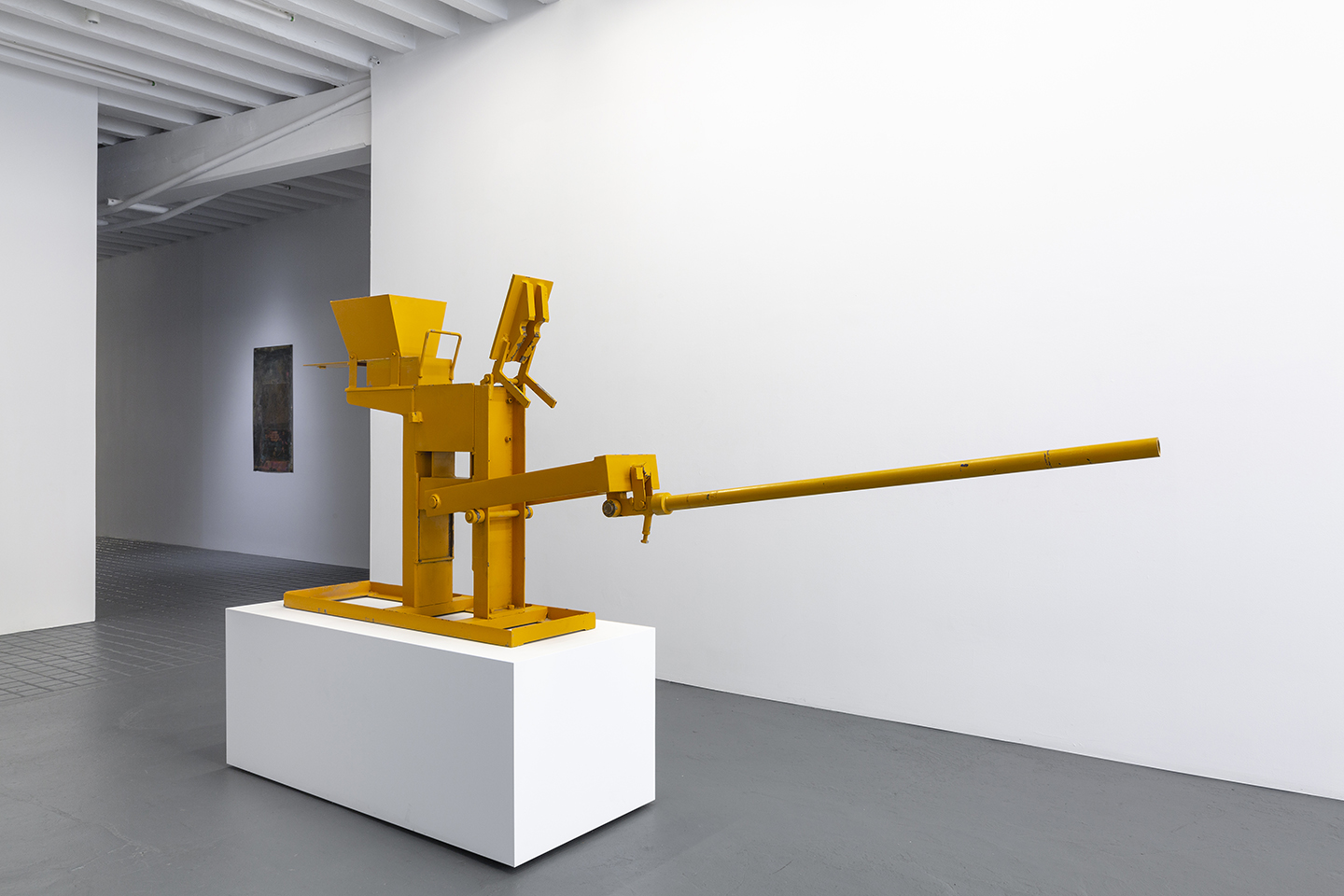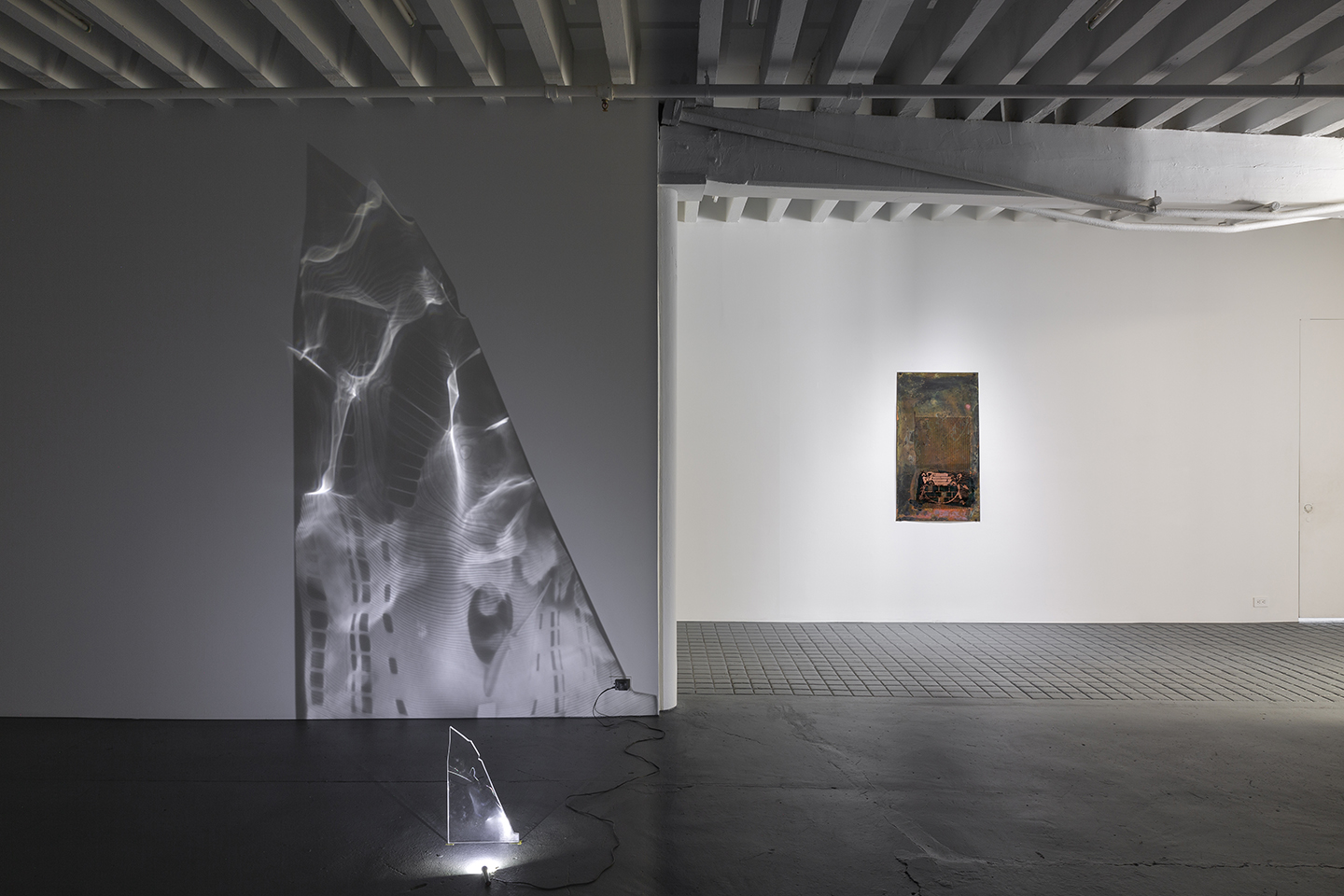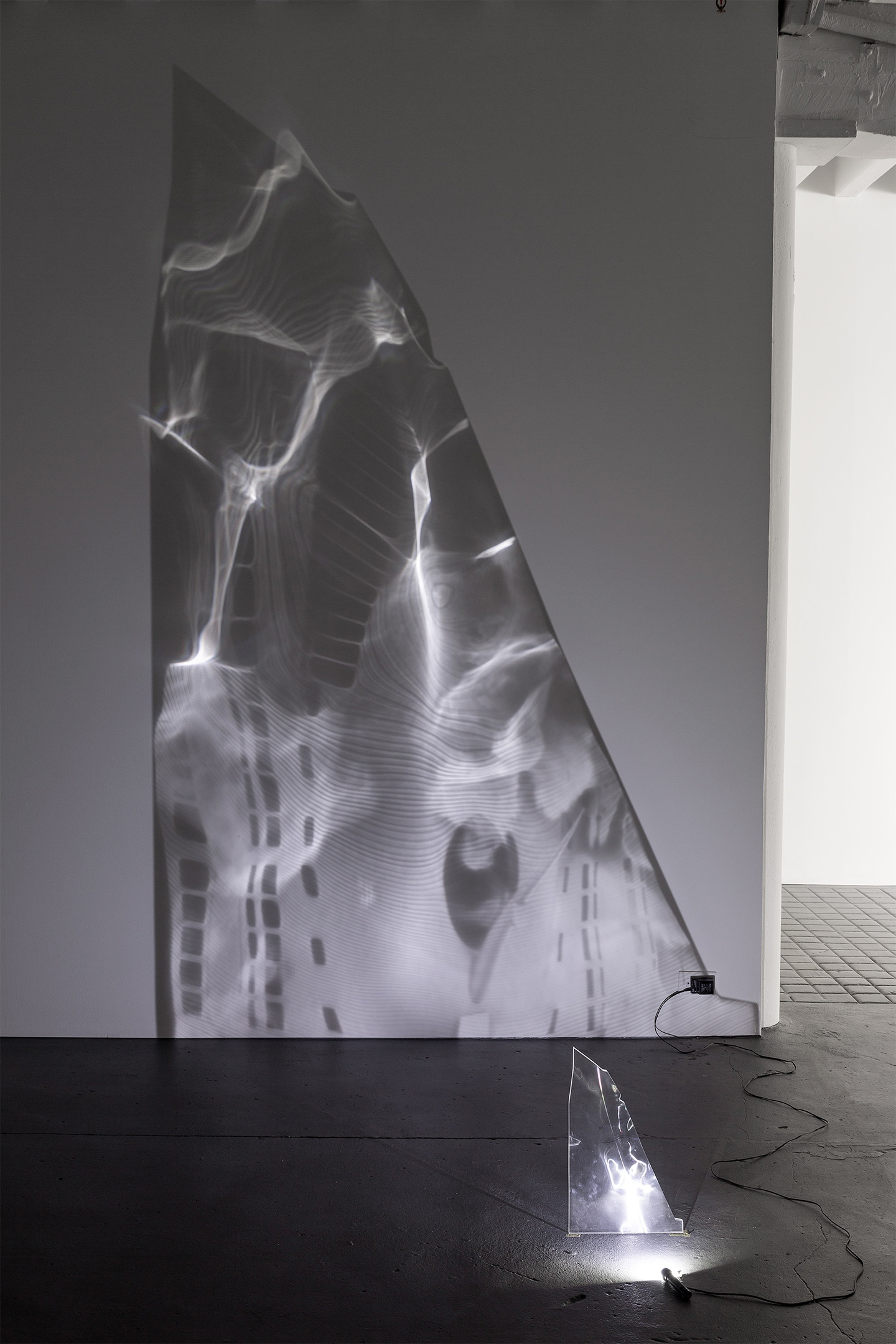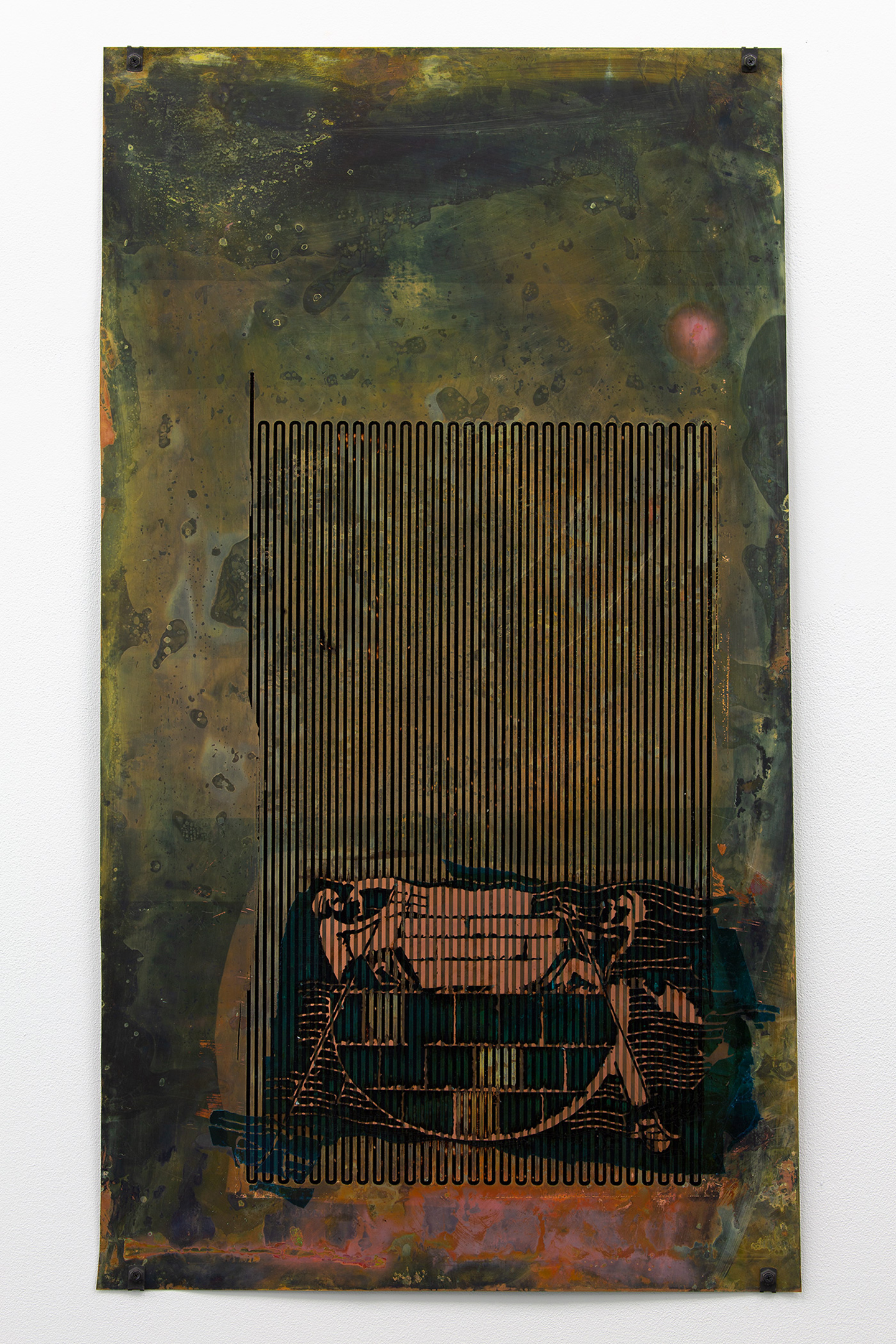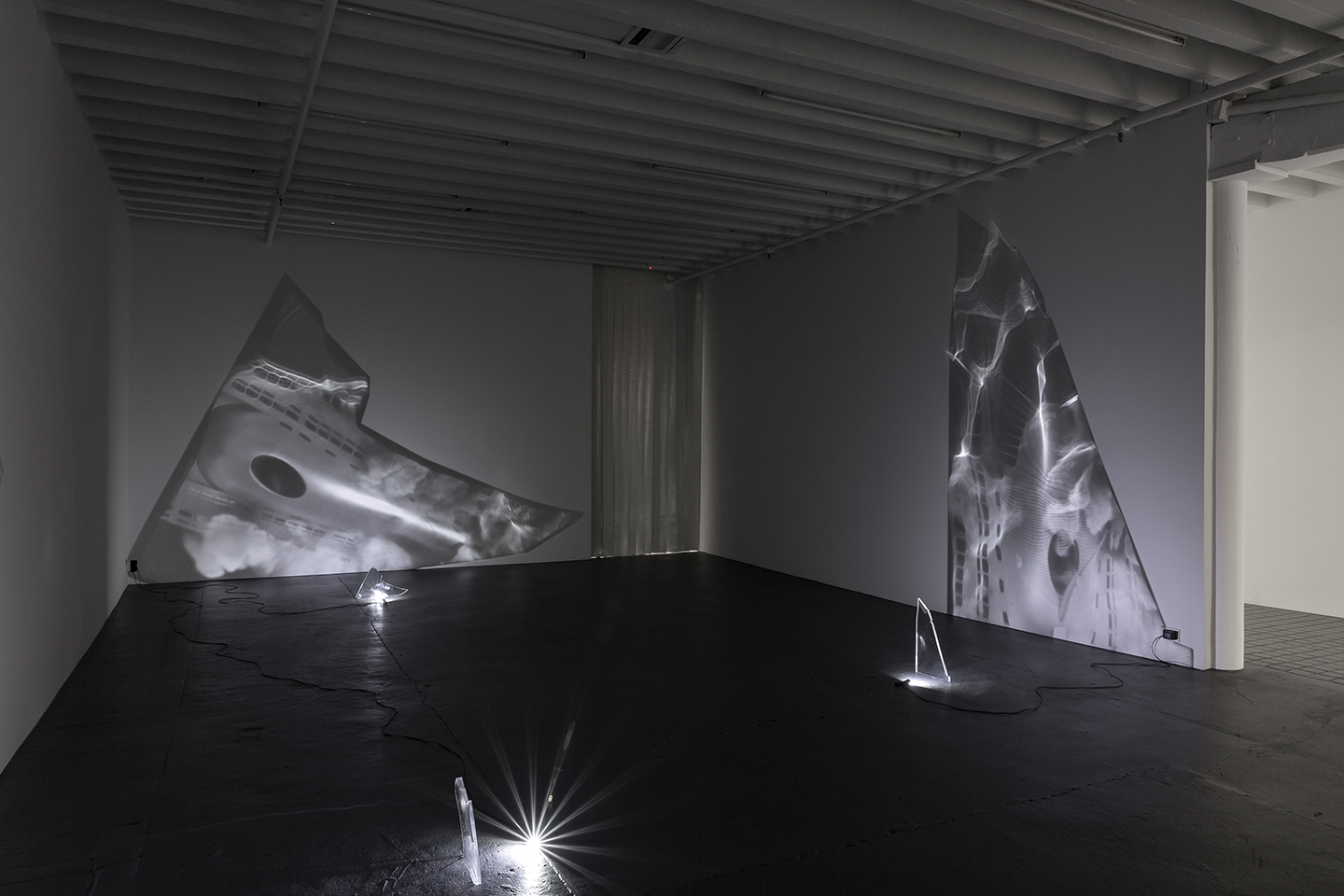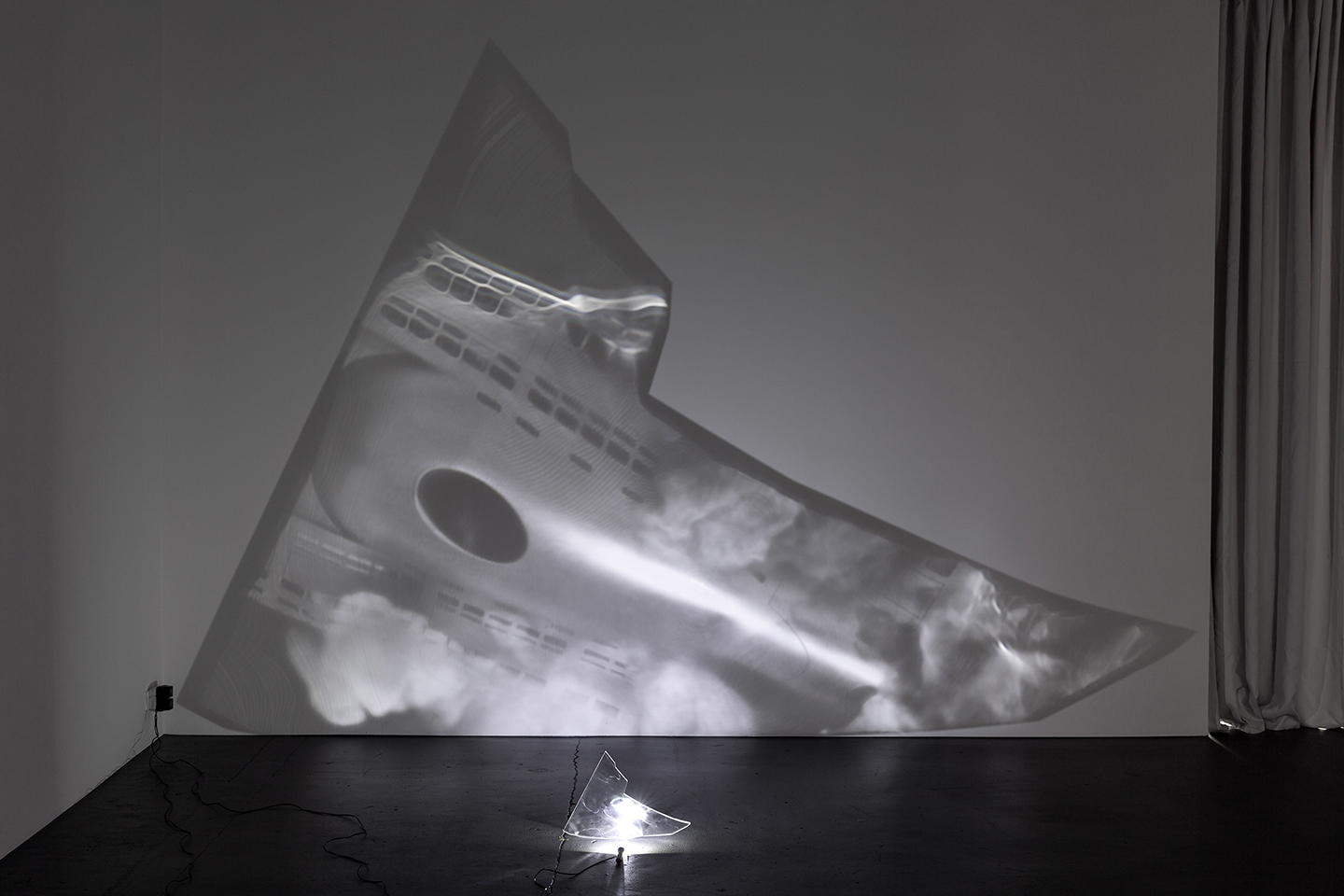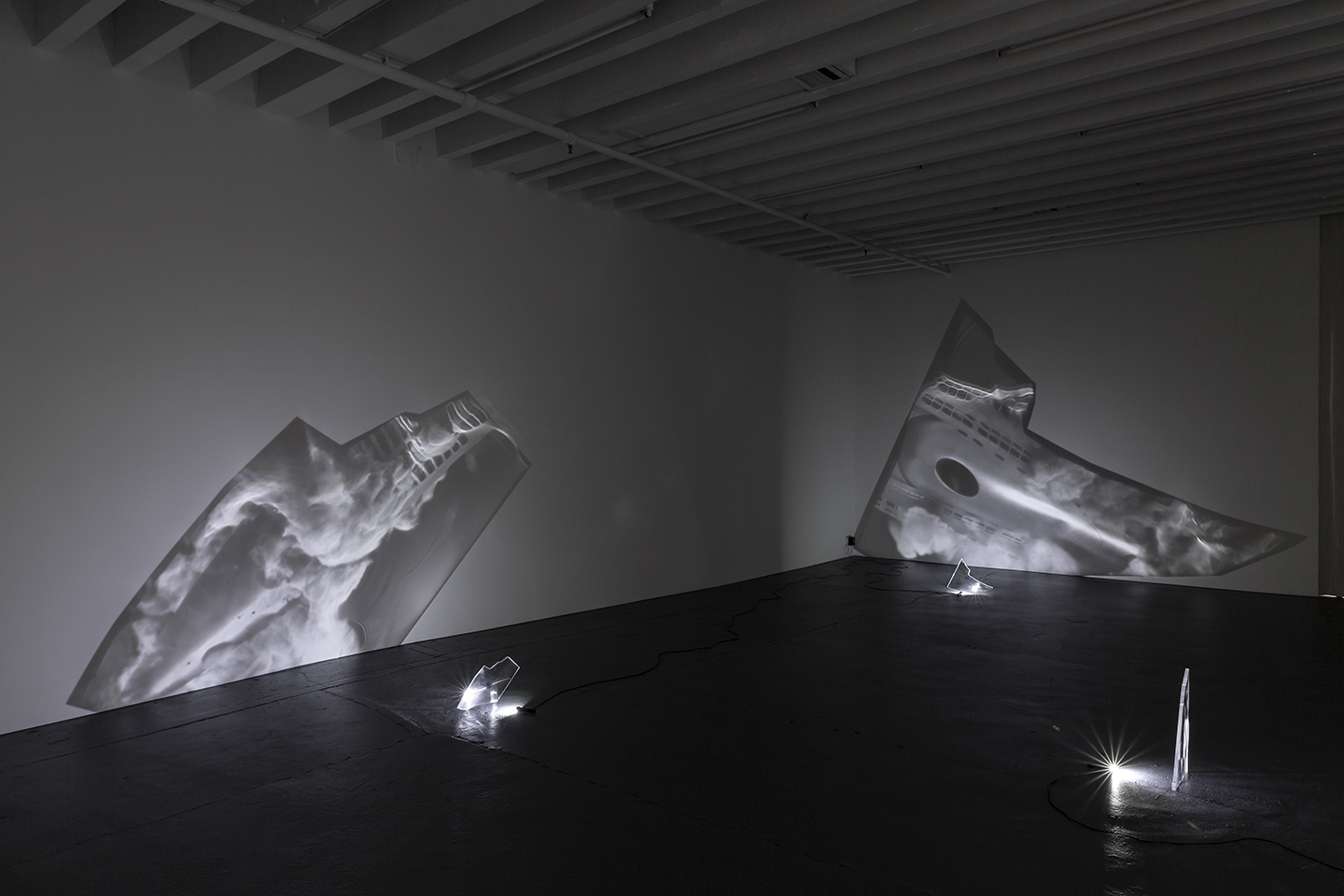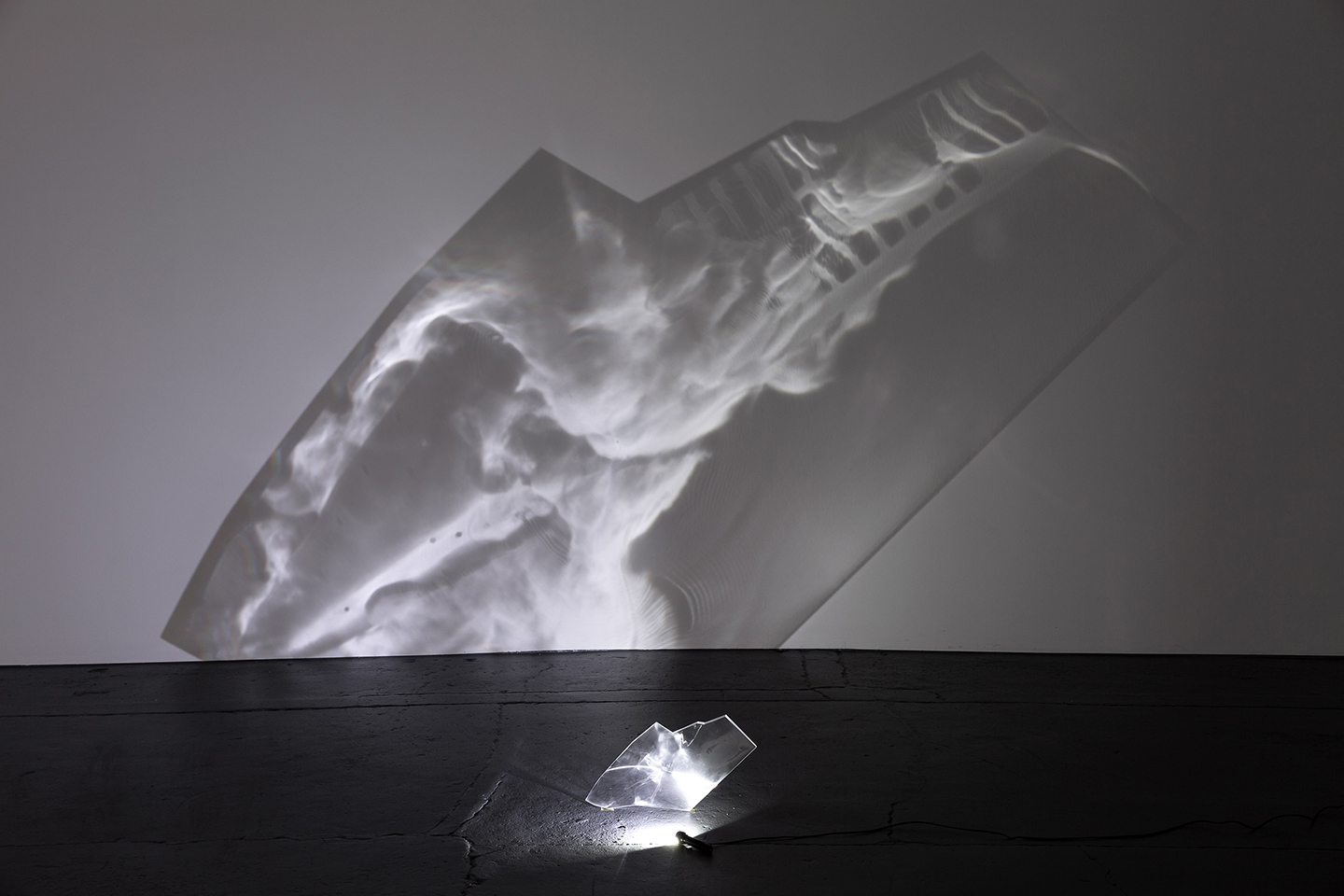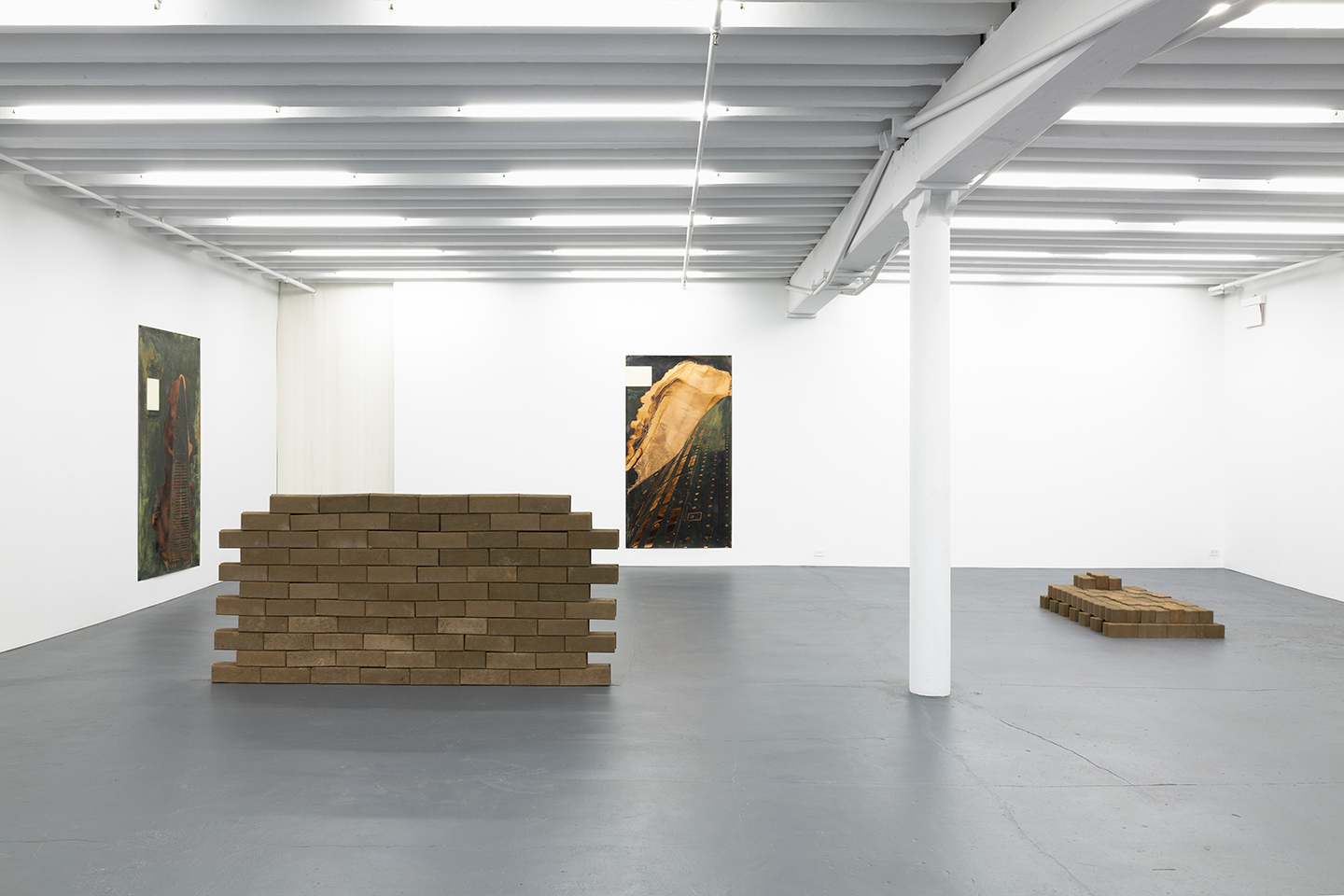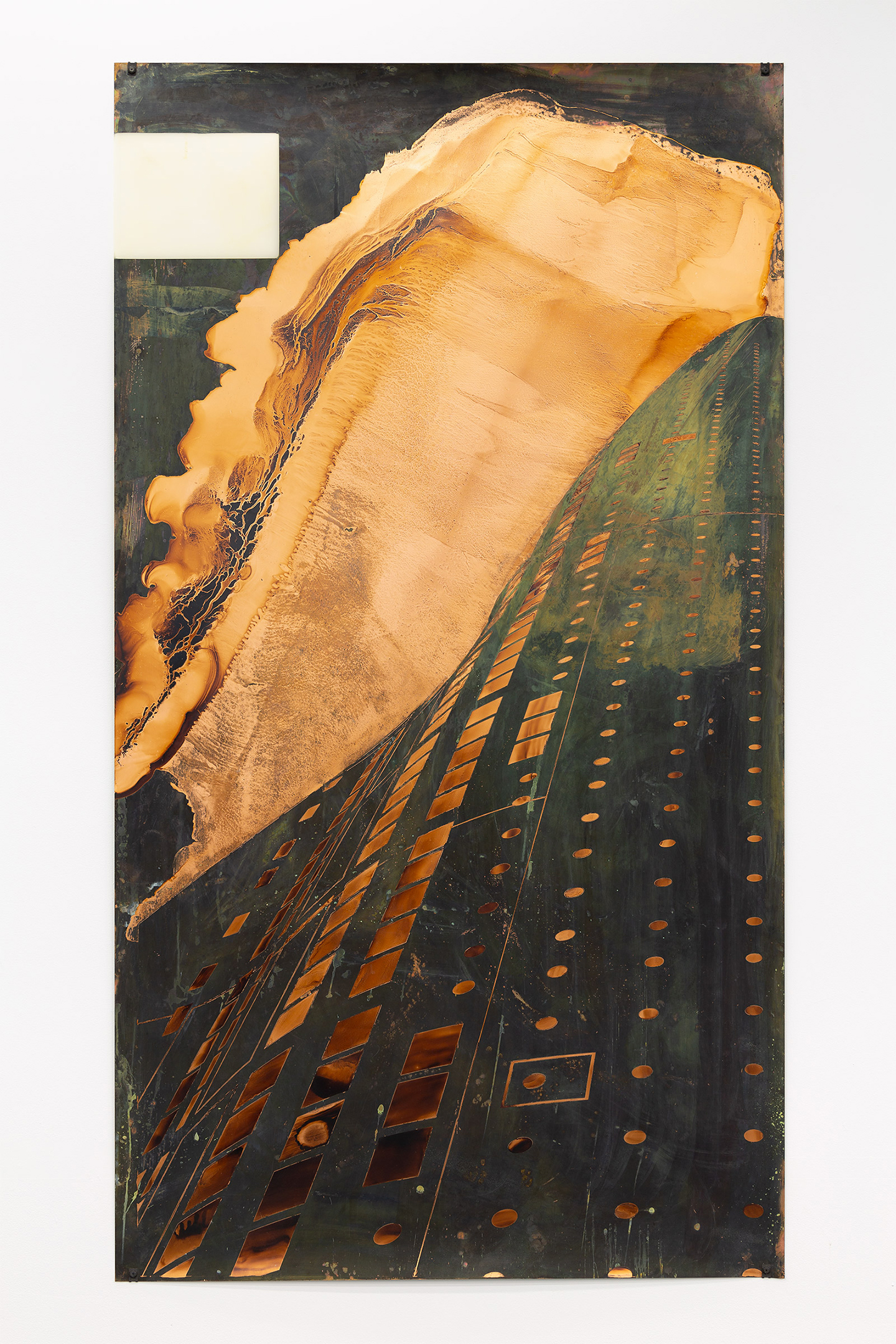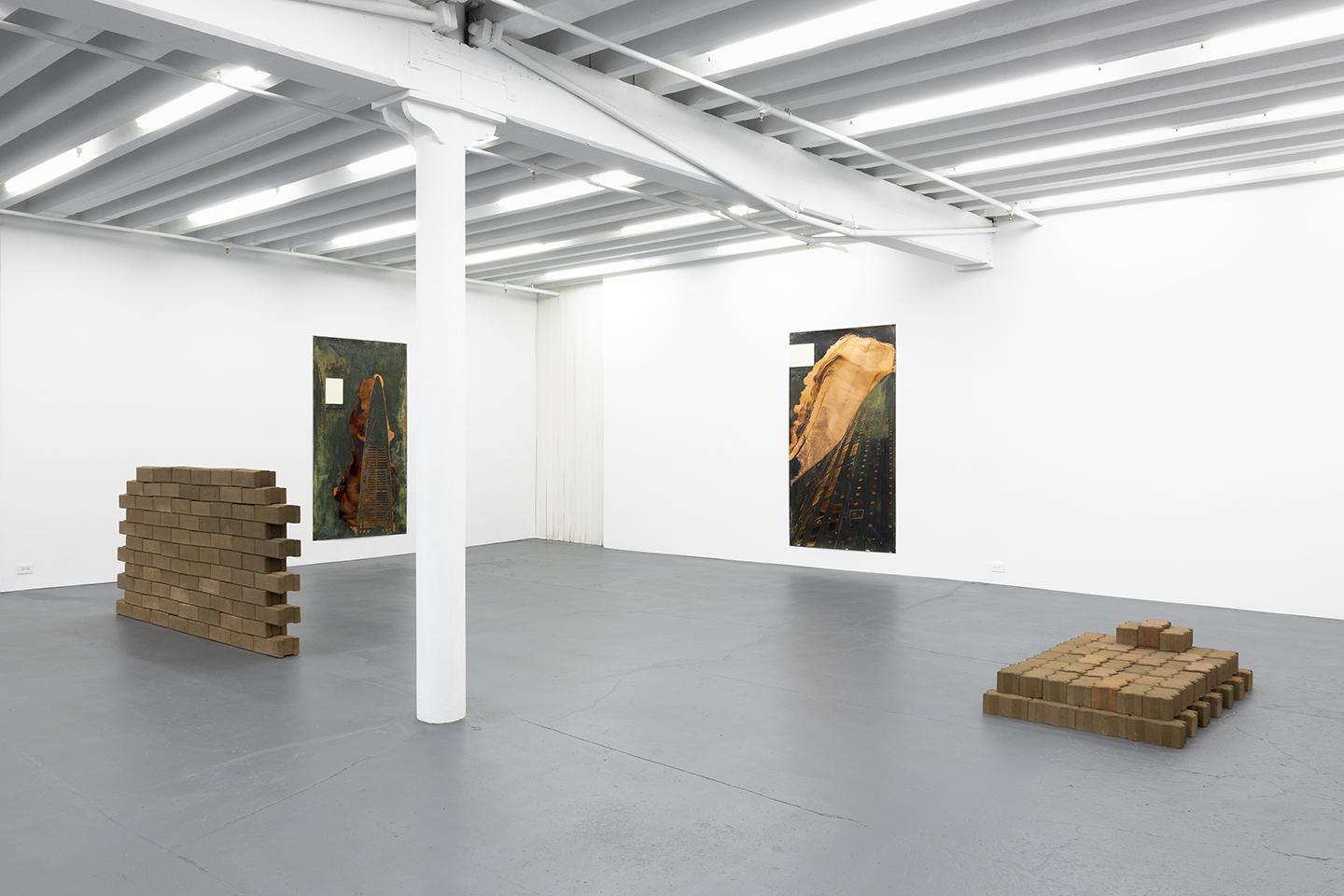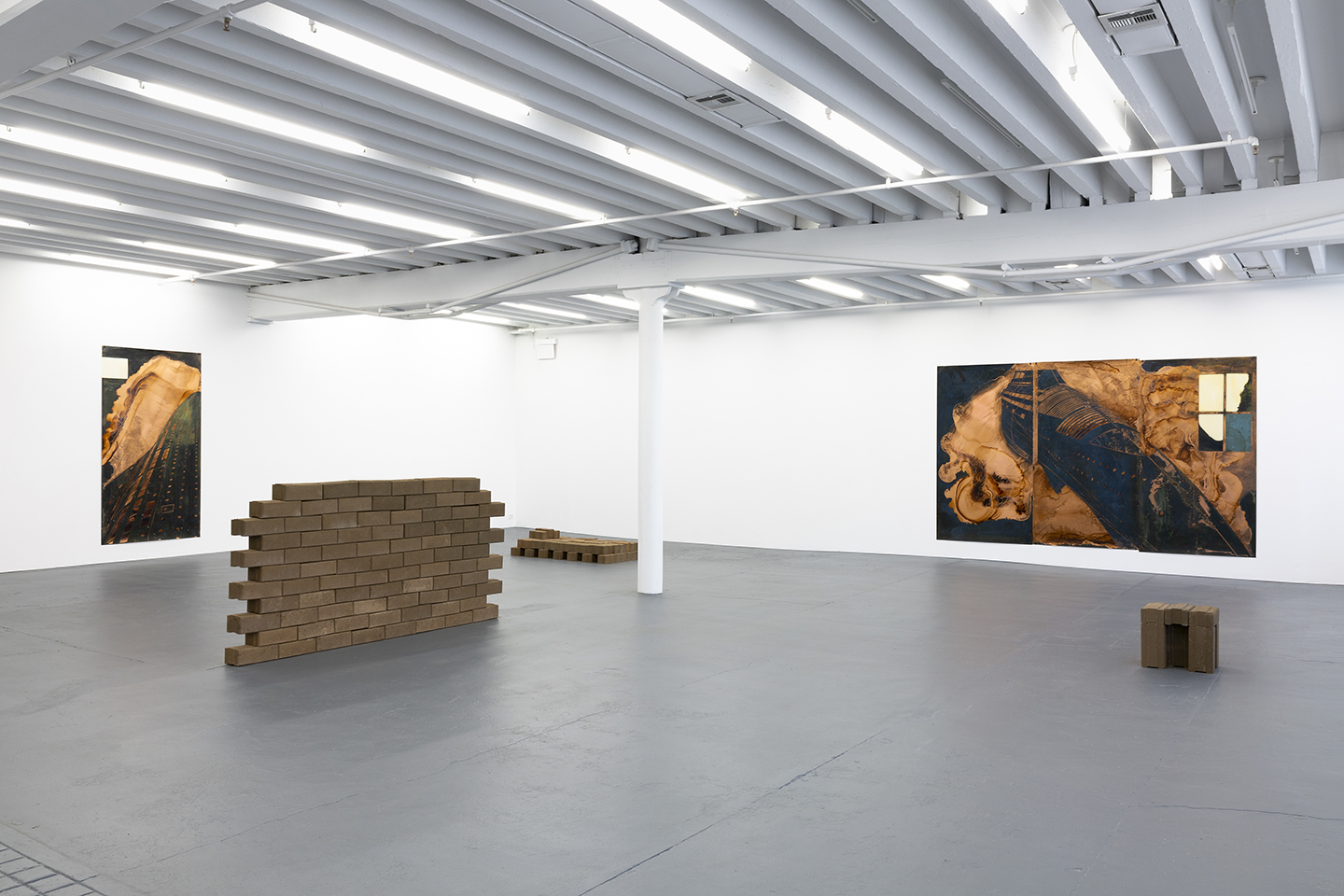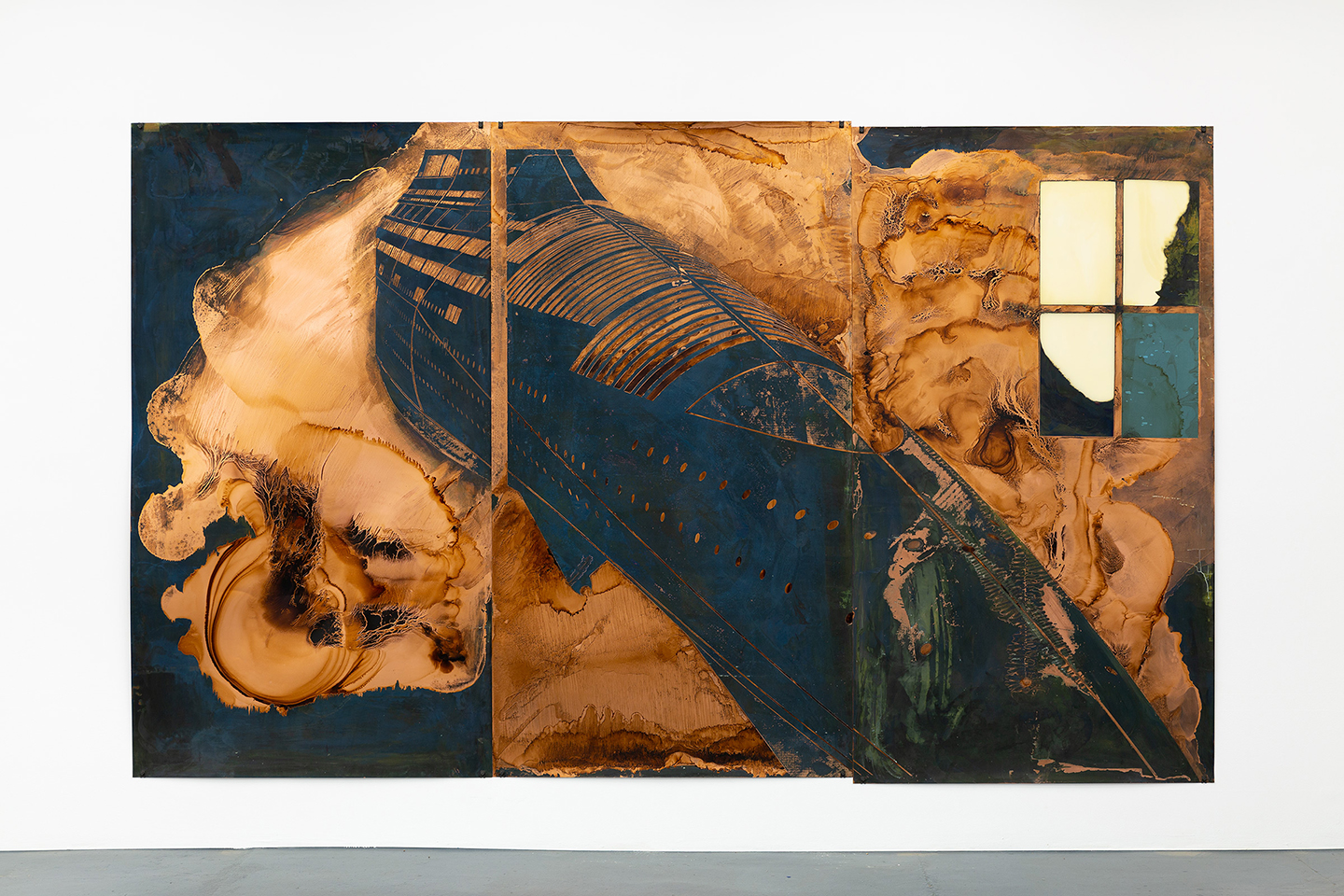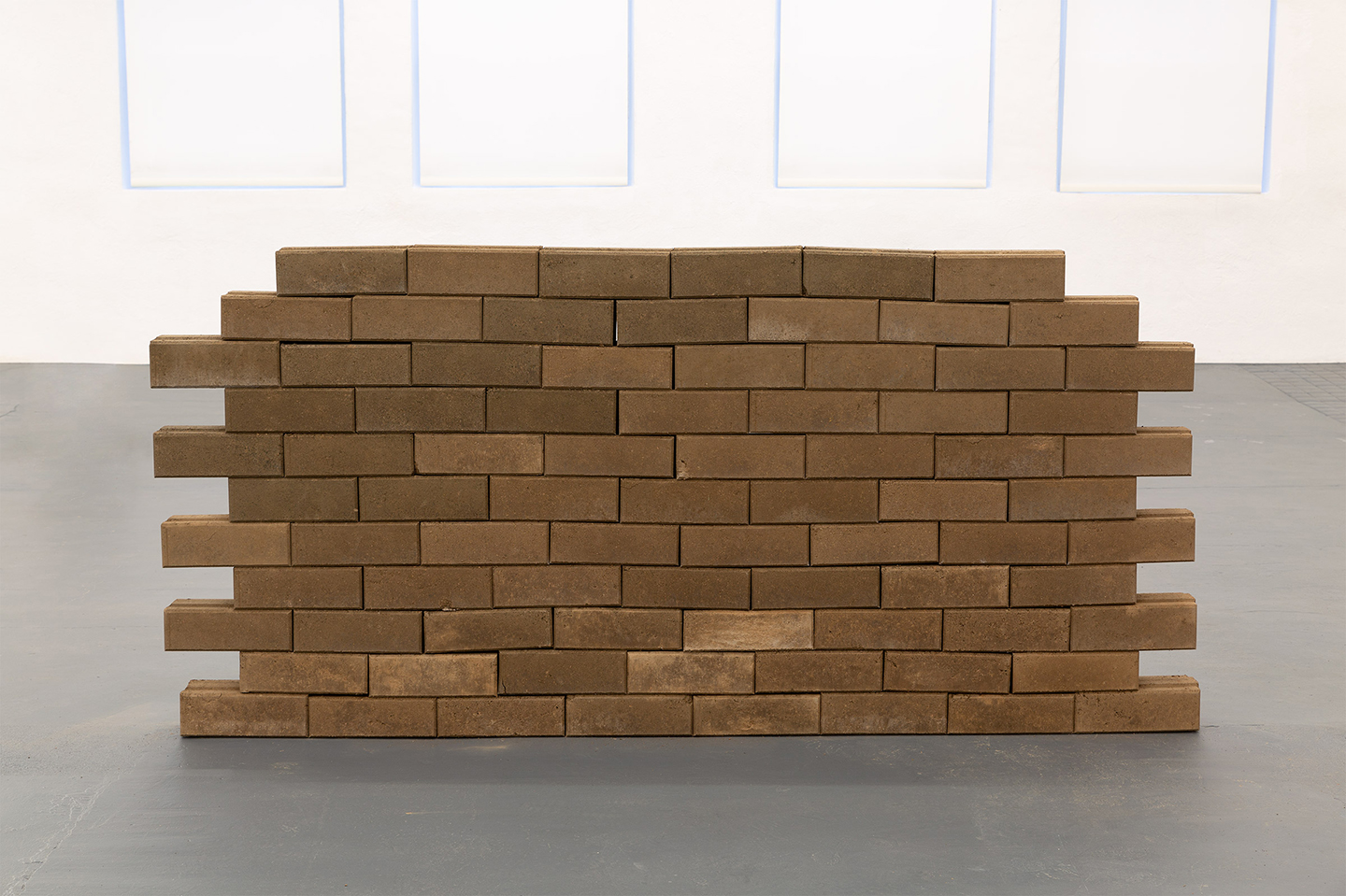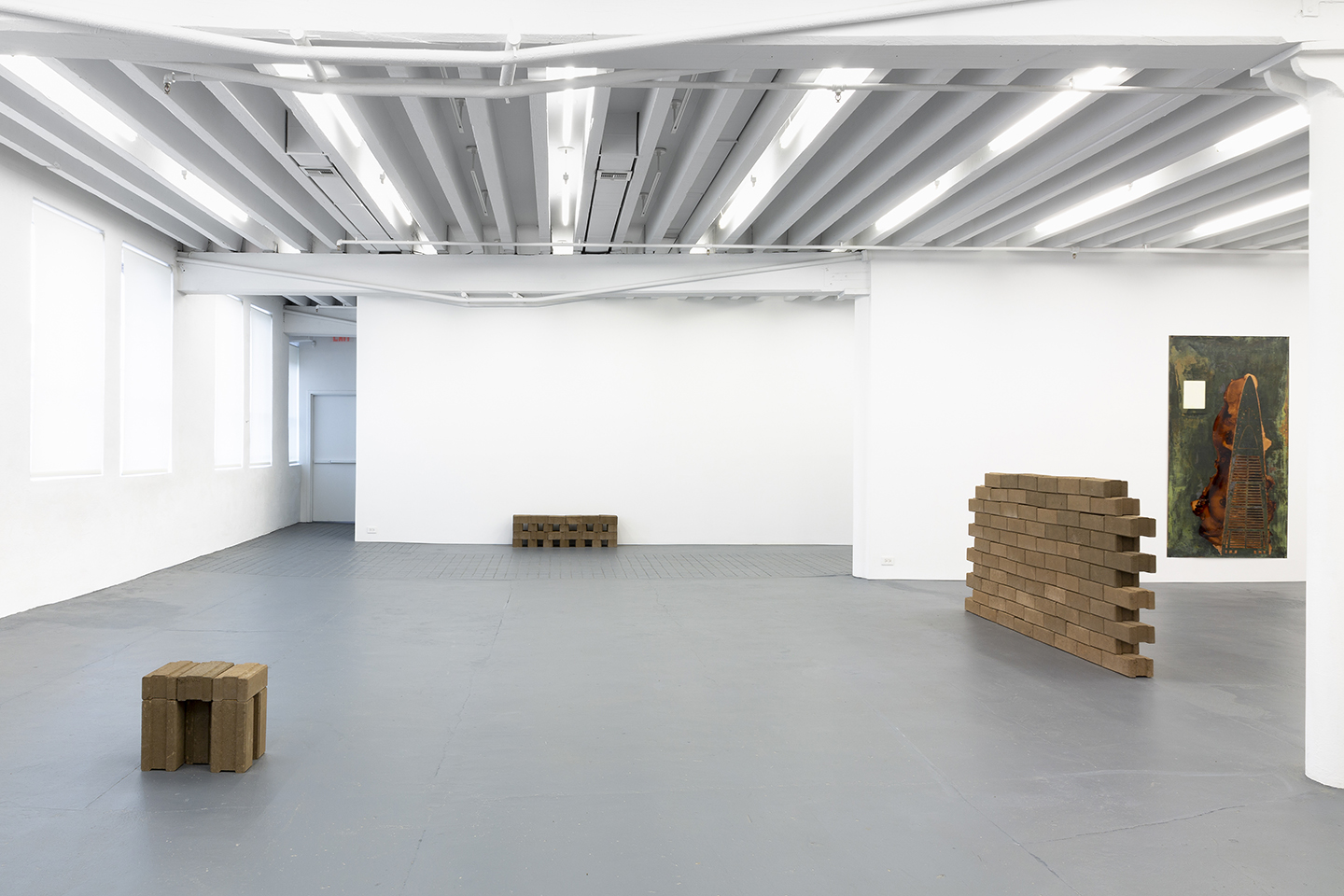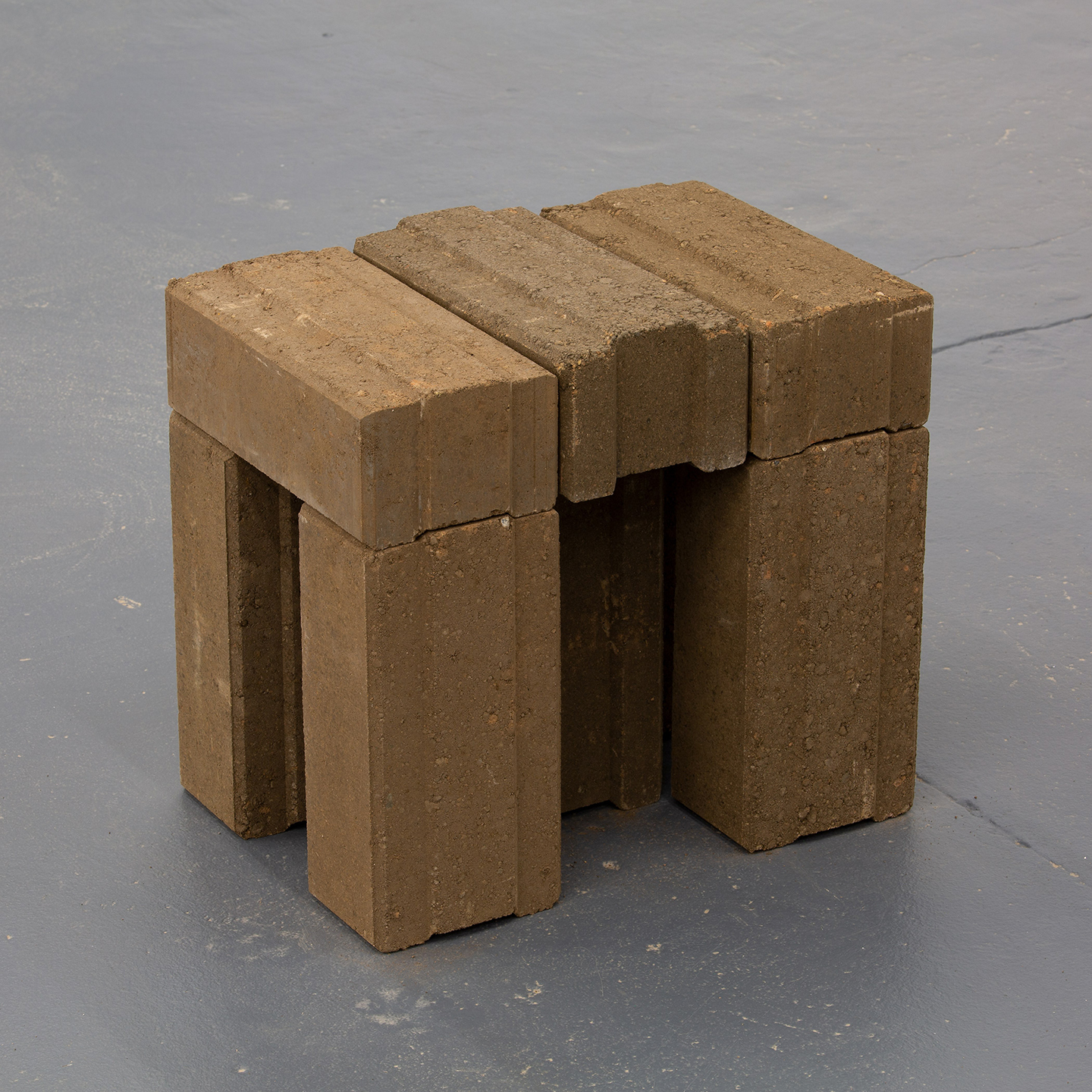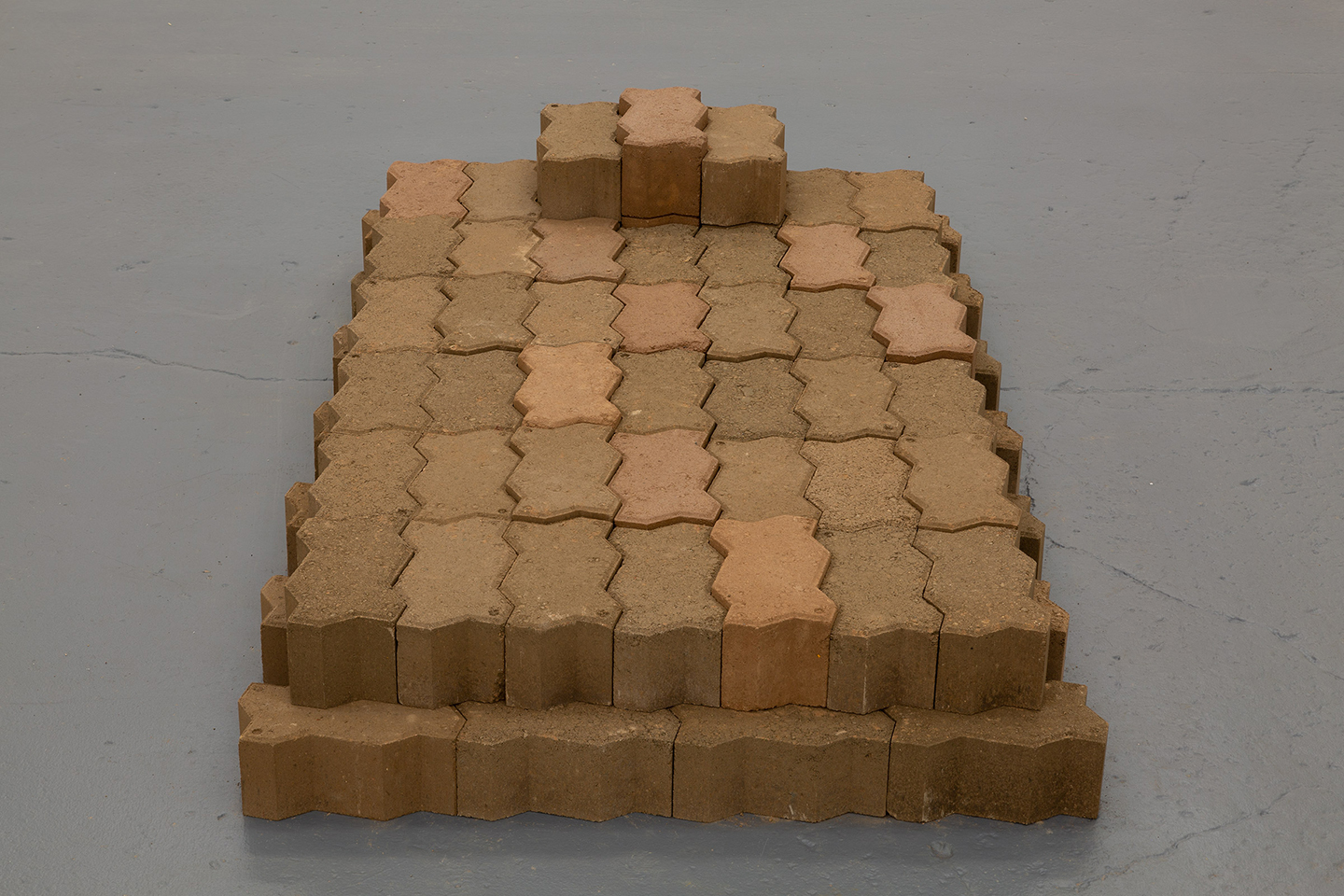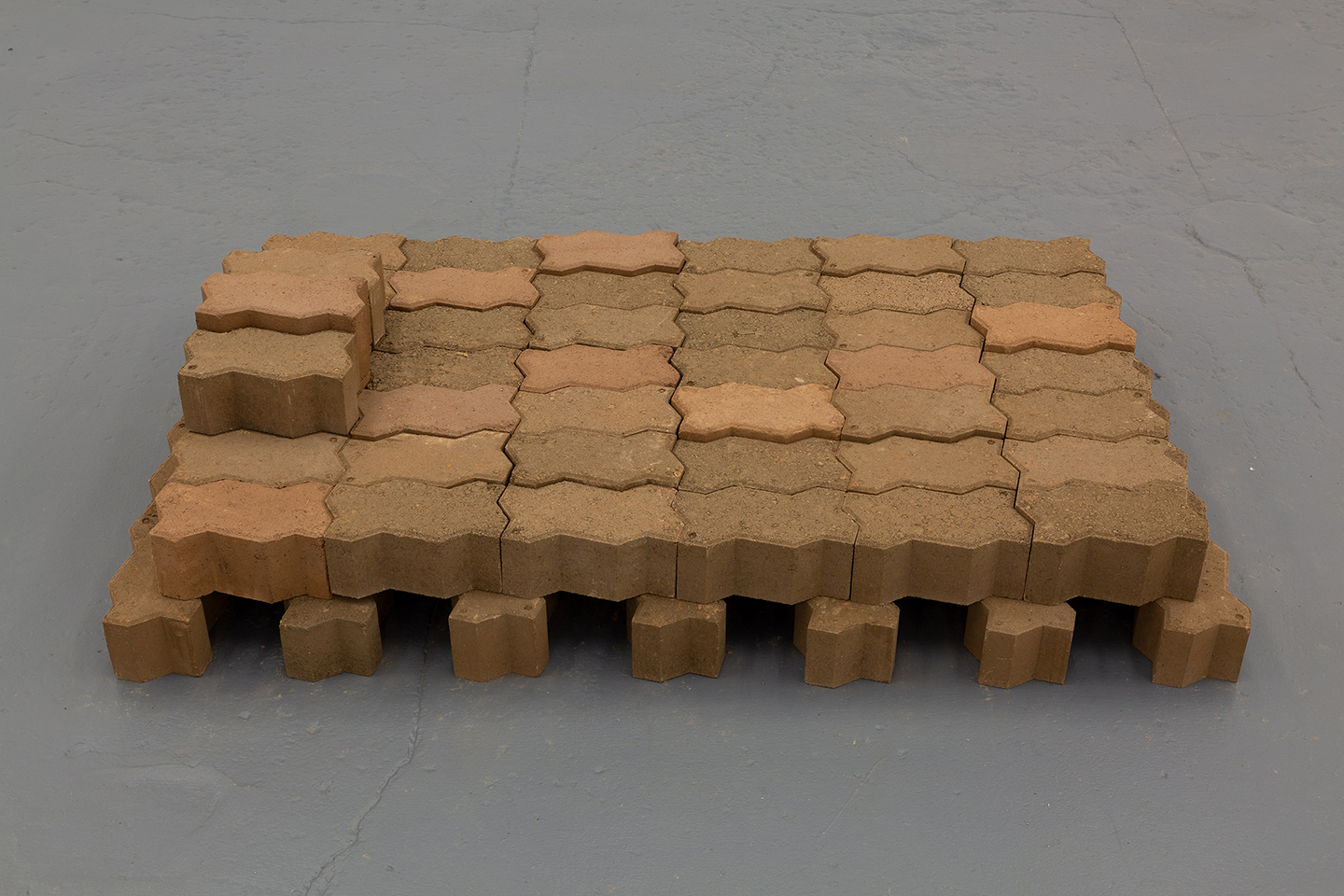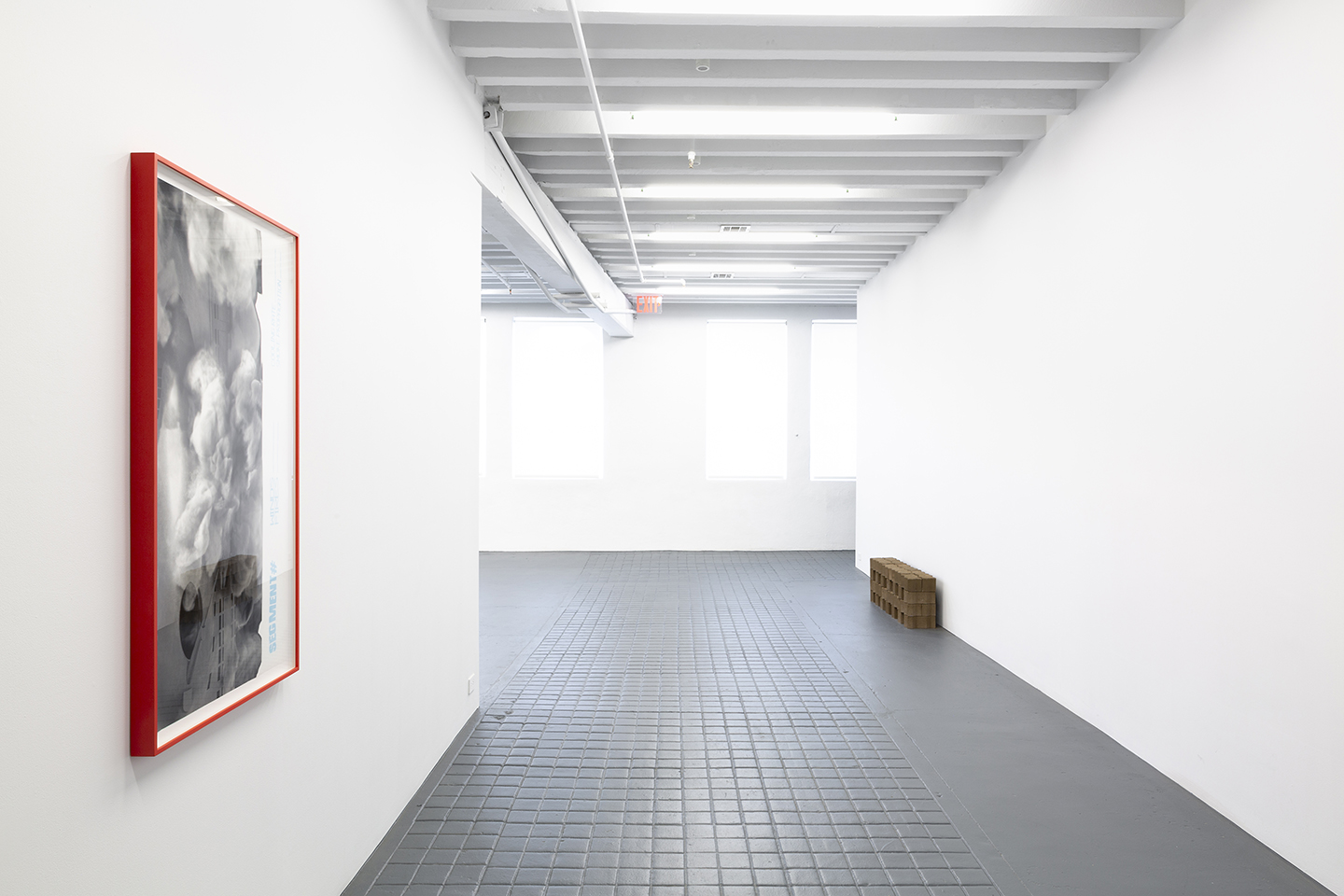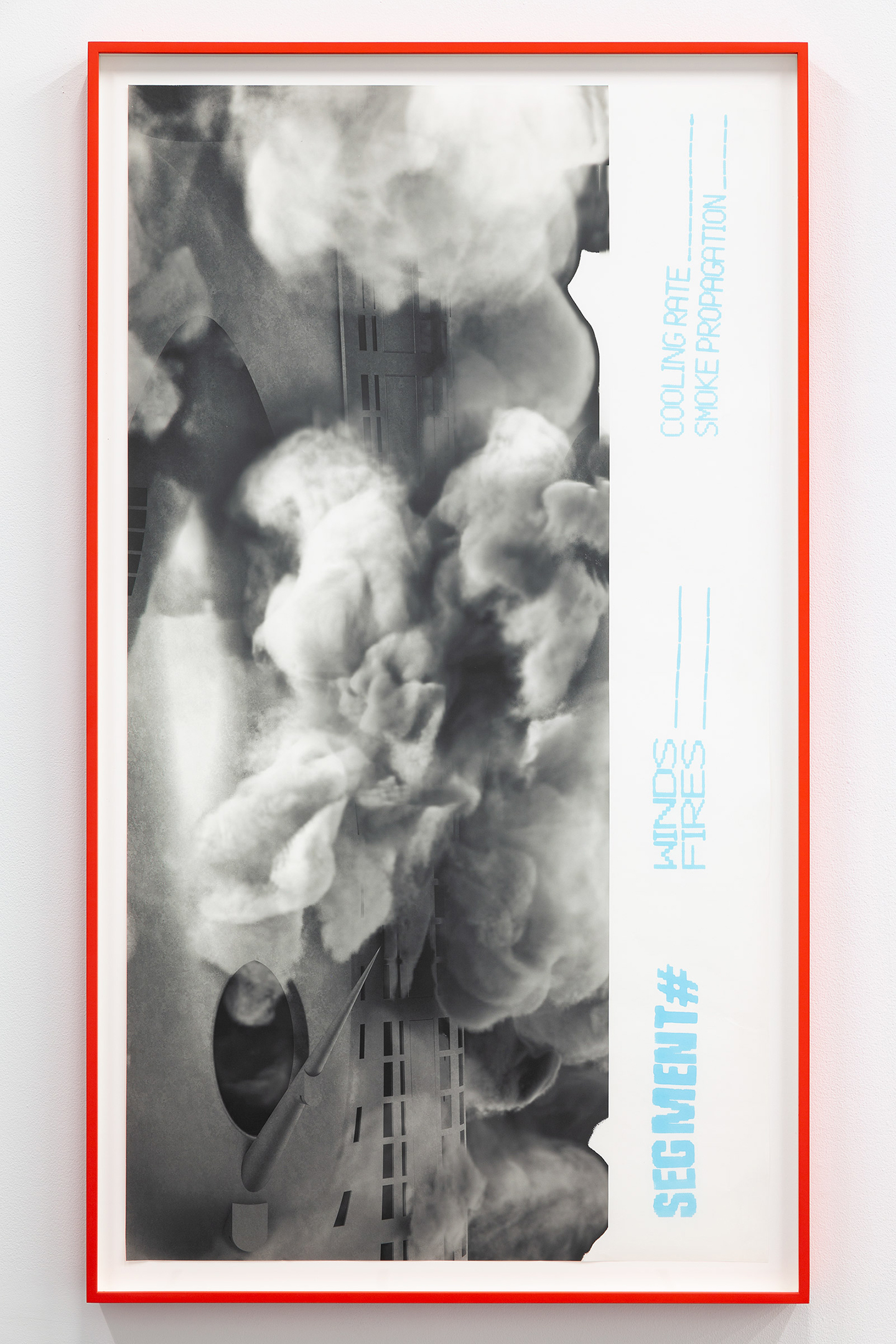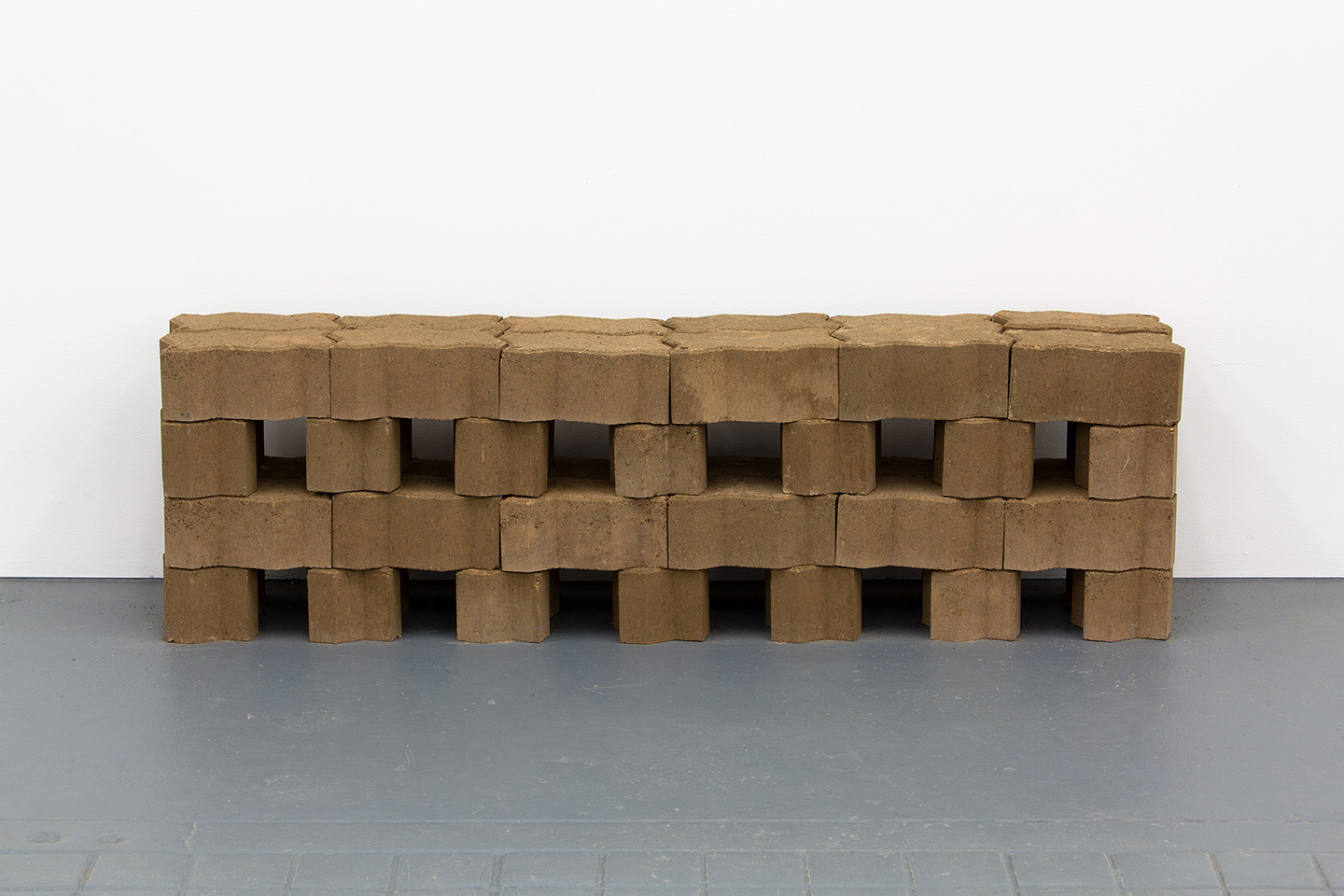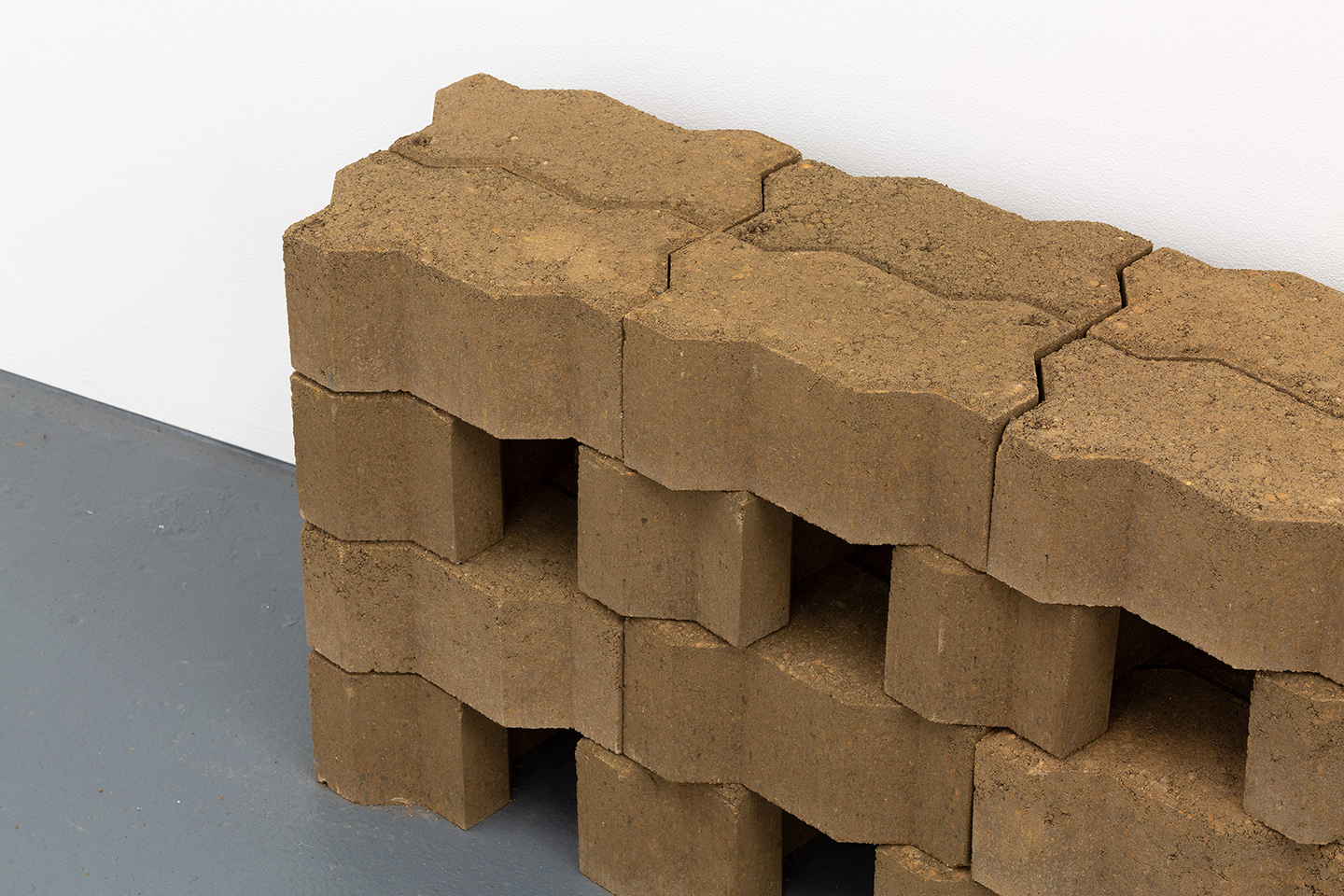 Sam Lewitt interviewed by Chiara Moioli
Sam Lewitt gets excited by the type of work that introduces problems into functional referential systems. His practice revels in intellectual acuity, cruising nimbly over a prickly theoretical pond while embedding a ceaseless chain of nods that he mediates by unfolding problematics of display and circulation. In DREAMBOAT DIRTBLOCK, the artist's sixth solo show at Miguel Abreu Gallery, New York, Lewitt investigates both the fantasy of a never-built cruise ship as a diagram of forces and a model of desire associated with leisure, and sheer physical labor as carried out by an earth block press.
CHIARA MOIOLI: DREAMBOAT DIRTBLOCK: two words, both composed of nine letters, both starting with a D, both in uppercase. Chiefly, the founding elements of your sixth solo show at Miguel Abreu Gallery in New York, which "is made between a lever and lens."1 Let's start with the exhibition's title, and proceed in analyzing what drew you to its constituent parts: a lever from a 1950s-era press used to compact earth blocks, and a lens, crystallizing snapshots of a smoke test run into a digital model of an unrealized early-twentieth-century design for a cruise ship.
SAM LEWITT: Exhibition titles usually feel like making exaggerated promises about something that no one really asked for. There's something both perfunctory and excessive about them, even in advance of their status as heuristics for a zone of research, or the signal of an attitude, or an effort at some kind of violently abbreviated synopsis. I don't think this would be any different if I simply used my name, or gave a number to each show. My tendency is to want to isolate the rhetorical function of titling as a convention of public appearance, and crystallize that into a condensed graphic artifact. This means the title can be left to perform as an independent, material thing, beyond any effort at either disclosure or enticement (or confusion, for that matter). DREAMBOAT DIRTBLOCK articulates two seemingly unrelated ideas into superficial resemblance through alliteration. That's an obvious kind of trick. But my interest in the image of this fantasy of a boat and the process specific to using this press to make earth blocks is inseparable from trying to give a critical form to another kind of promise: of leisure, in the case of the luxury cruise ship design, and of the fruits of sheer physical labor, in the earth block press, which was invented with the export of the idea of privatization through sweat equity to different parts of the developing world. This means I'm far less interested in giving a neutral report about the specific histories of these artifacts as sheer information and more involved in how they structure specific communicative orders of the experience of fluidity and access—in this ship whose image seems to come from nowhere, and in the compression of soil from the ground under the viewer's feet.
CM: I'm interested in the duality you just highlighted: leisure and luxury associated with the cruise ship, and the disruption of privatization rooted in the lever.
SL: It's kind of immediate to the two forms, to how they show up as things in the world, which corresponds to their historical origins. What led me to this work was trying to understand the image of the ship as a diagram of the forces involved in giving it its particular form, in the same way that the block press, another very different tool "streamlined" for cheap, efficient movement, gives a more rudimentary shape to its environment. One is shaped as a wish-image of unhindered circulation, and the other provides a form of anchorage for mostly capital-dry situations.
With regard to the boat model, it's important for me that it was never built (despite the fact that Benito Mussolini did apparently make the designer, Norman Bel Geddes, an offer for the design, I suppose for a sort of Italian Hindenburg). It gives an obsolete shape to desires that seem to persist as the totally insane remnants of a very modern promise of progress as expansion and growth, as a crude optimization of energetic and capital resources. Luxury here is understood as sheer access to frictionless speed in pursuit of mastering geographic space. The "boat" is not a boat. Again, it's a diagram of forces and a model of desire. In that sense, it presents something foundationless. I thought that could be encoded into the representational space of this desire. So the presentation of this model of the ship involves gaps in observation—apparent leaps in the order of causation with regard to what is made visible by the work, such as the imperceptible correspondence of the awkwardly shaped surface of the lenses and the very tonally precise and resolved projection that results from shining a simple light through them. A lens is a channel through which waves of light flow. That is similar to the form of the ship, which is streamlined to channel the external environment. The light-shaping lenses in this work are formed specifically on the model of the way that light refracts off of the surface of water into a projected image. This image and all its resolution is nothing other than the surface of its medium of appearance. 
CM: You describe your practice as "not exactly 'site specific,' but rather specific to the conditions under which a request for work is made."2 Could you retrace the genesis of DREAMBOAT DIRTBLOCK, how it came about?
SL: I said that in an effort to define the mixed economy of circulating and local elements that go into a lot of the work without having it harden into a "method," which it's not. Depending on the situation, I'm usually focused on inserting some element designed to communicate with existing infrastructural standards, which passes through and materializes an excessive element to the merely functioning circuits of display, but which turns back and determines their operation. In the past this has taken the form of canceling the credit cards of staff members who have extended invitations to participate in exhibitions [Stored Value Field Separators (2013)]; replacing the available energy for institutional lighting with specialized heaters [More Heat Than Light (2015-2016), Less Light Warm Words (2016)]; compressing local coal ash from regional power plants into decorative lamps [Stranded Assets (2017)]; or diverting production funds for a commission by a major car manufacturer back onto their own production line to make products that I contractually own [CORE (the "Work") (2018)]. This is initially what drew me to the block press—that one can simply drop it down on a site and use "local" soil, which in New York is most readily extracted from foundation pits for speculative real estate development. This connected me to the cruise ship image, which is a circulating skyscraper without a foundation.
CM: Your works embed a ceaseless chain of cross-references; a nod leads to a nod, to a nod, to another nod. It's a matter of complex factors that reminds me of excavating an ancient temple in order to figure out its components and how they worked together under particular economic and societal conditions. What ignites this process of investigation that questions objects and their histories? What are you aiming to uncover? Has this methodology something to do with a wish to classify, coordinate, and mediate a number of discursive problems?
SL: I suppose mediation has the strongest echo for me, but not for the purpose of classification or uncovering. The work unfolds through problematics of display and circulation before reference and description. I don't want to complete circuits of simple recognition, or justify anything by virtue of perceived complexity. And so while I guess I am personally up-front with language, I always want it to serve as one among many material operations, and take form by virtue of those economic and social conditions that unfold into the work. No spurious immediacy for forms of visual or sensory experience as distinct from what is said about them. I get excited by work that introduces problems into functional referential systems. What else is description than an attempt to mediate the chasm that stretches between a name and a concept?
CM: Industrial-grade materials, as well as machinery, characterize your installations, thus pressuring the notion of medium in a moment of "dematerialization." On one hand, this forces us to rethink materiality and immateriality within our sensory experience; on the other, it seems to advocate for a critical materialist attention to the global, distributed influences of late capitalism. Could you give an account of the forces at play behind your work?
SL: I am trying to think more in terms of engines and energy—the circulation of determining forces and their driving factors—than media and medium. Energy, like capital, is not a "thing" in any sense, but a way of naming how things come into existence, or melt into air, under precise conditions. These are generic terms for getting to work more generally, but they are also partial ways of determining the specific meaning of "work" as a general problematic that I try to particularize in each particular case. Art is not really presupposed here. It is, however, a discursive configuration that enables me to ask these questions in a relatively open manner, in relationship to histories of production that take sensible experience (and its denial or absence) as its object. The forces behind the work are the same forces in the work, on its surface and in its organizational form. 
[1] Press release for Sam Lewitt, DREAMBOAT DIRTBLOCK exhibition, Miguel Abreu Gallery, New York, January 16–February 23, 2020, http://miguelabreugallery.com/exhibitions/dream-boat-dirt-block/.
[2] Orit Gat, "The Work Is the Work Is the Work," BMW Open Work, Frieze Week London, October 4–7, 2018. 
Sam Lewitt (b. 1981, Los Angeles) completed the Whitney Independent Study Program in 2005 after receiving his BFA from the School of Visual Arts in 2004. In 2017, his work was on view in VIVA ARTE VIVA, the 57th International Art Exhibition, Venice Biennale. Lewitt's exhibition More Heat Than Light appeared in 2015 at the CCA Wattis Institute for Contemporary Arts, San Francisco, then traveled in 2016 to Kunsthalle Basel, Switzerland, and then under the title Less Light Warm Words appeared at the Swiss Institute, New York. In 2013 Lewitt and Richard Birkett co-organized the exhibition and Materials and Money and Crisis at MUMOK, Vienna, and drunken walks/cliché/corrosion fatigue/ebay at Miguel Abreu Gallery, New York. Lewitt's work Fluid Employment was exhibited in the 2012 Whitney Biennial. Other solo exhibitions have appeared at Miguel Abreu Gallery, New York (2020, 2018, 2014, 2011, 2008, 2006); Galerie Buchholz (2017, 2013, 2011, 2008); Leopold-Hoesch-Museum, Düren, Germany (2014); and Galleria Franco Soffiantino, Turin, Italy (2009, 2007). His work has appeared in exhibitions at the Musée d'Art Moderne de la Ville de Paris; the Museum of Modern Art, New York; Bergen Kunsthall, Norway; Secession, Vienna; La Panacée, Montpellier, France; Brno House of Arts, Czech Republic; the Pulitzer Foundation, St. Louis; Fridericianum, Kassel, Germany; David Roberts Art Foundation, London; White Columns, New York; SculptureCenter, New York; MoMA PS1, New York; Artists Space, New York; the Swiss Institute, New York; David Zwirner, New York; Elizabeth Dee Gallery, New York; and Andrew Roth Gallery, New York. His work is in the collection of the Whitney Museum of American Art, New York; the Museum of Modern Art, New York; the San Francisco Museum of Modern Art; MUMOK, Vienna; the Centre Georges Pompidou, Paris; and the Fondation d'Entreprise Galeries Lafayette, Paris, among others. Lewitt was the recipient of the 2018 BMW Open Work commission at the Frieze Art Fair in London and a 2018 Grants to Artists award from the Foundation for Contemporary Arts, and was the 2018 Teiger Mentor in the Arts at Cornell University.
at Miguel Abreu Gallery, New York
until 23 February 2020