EXHIBITIONS
Sam Lewitt "CURE (the Work)" at Z33, Hasselt
Close
1
2
3
4
5
6
7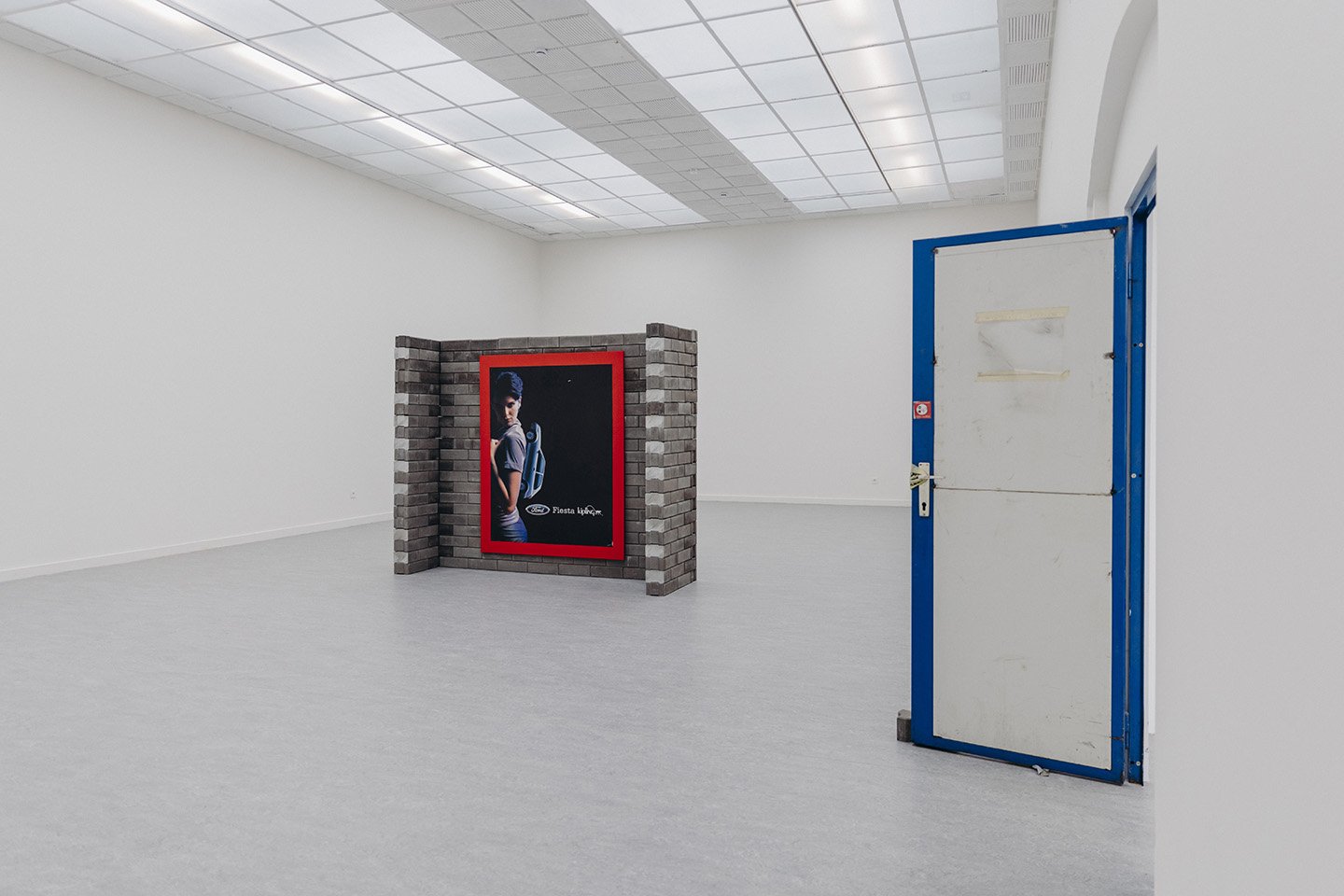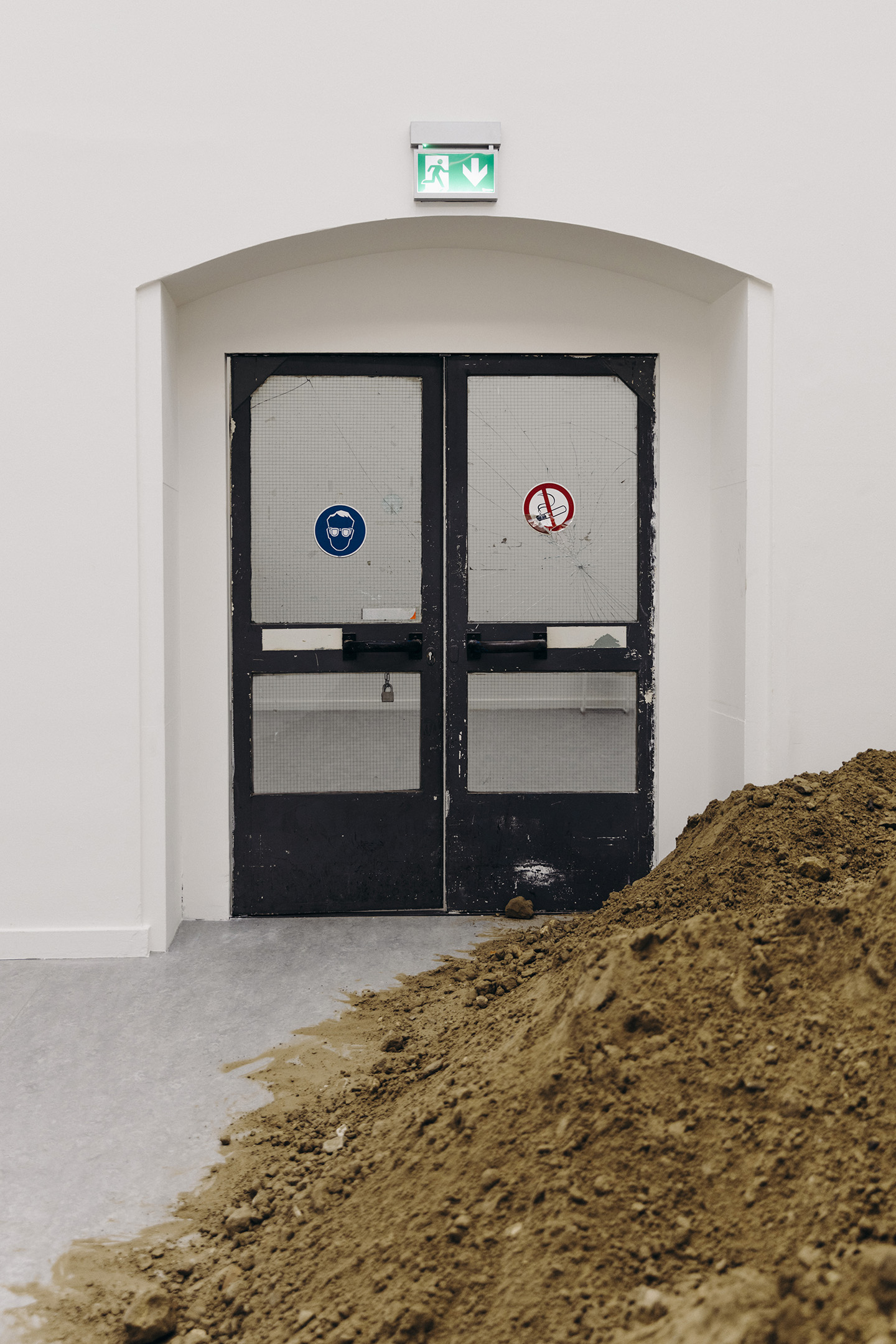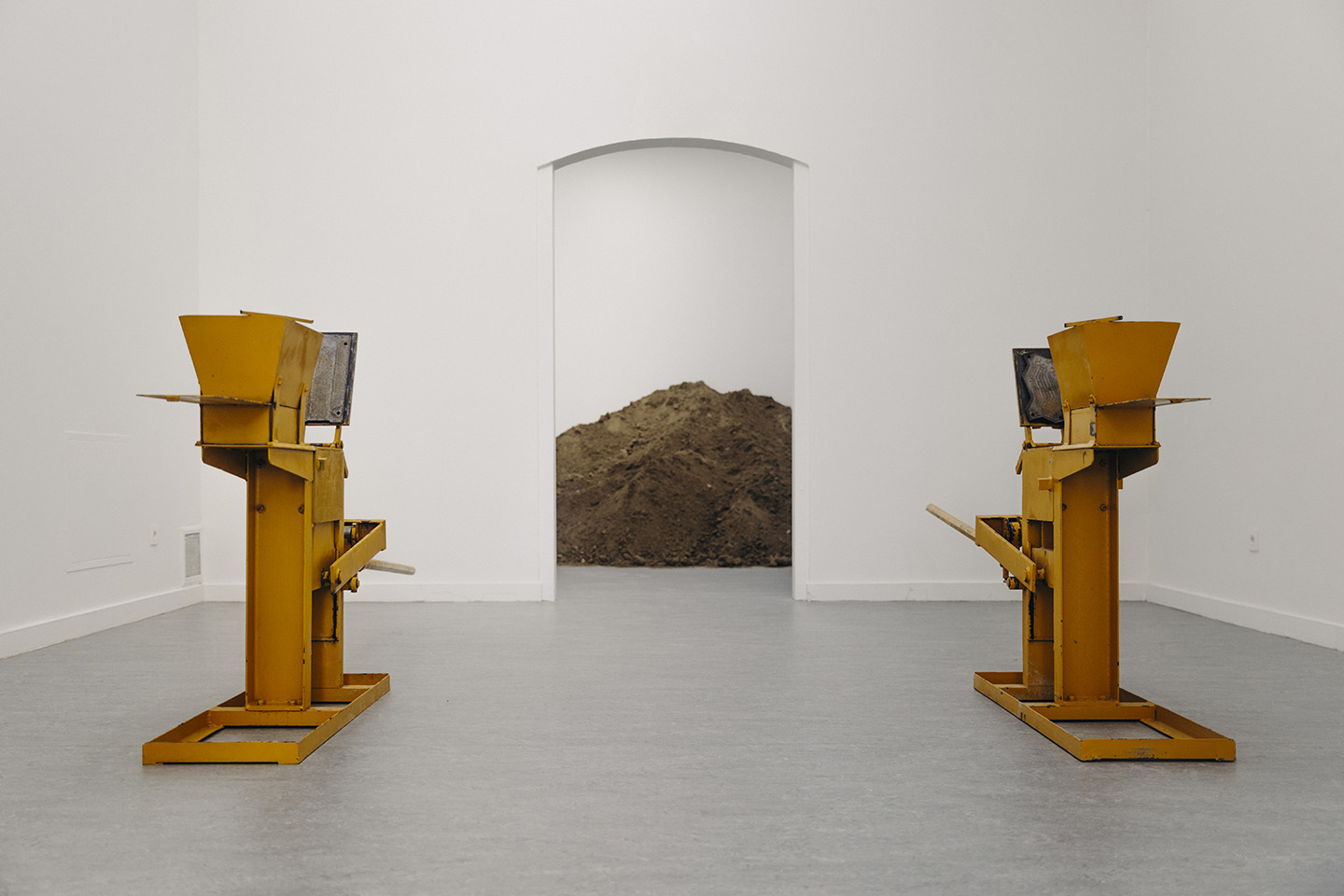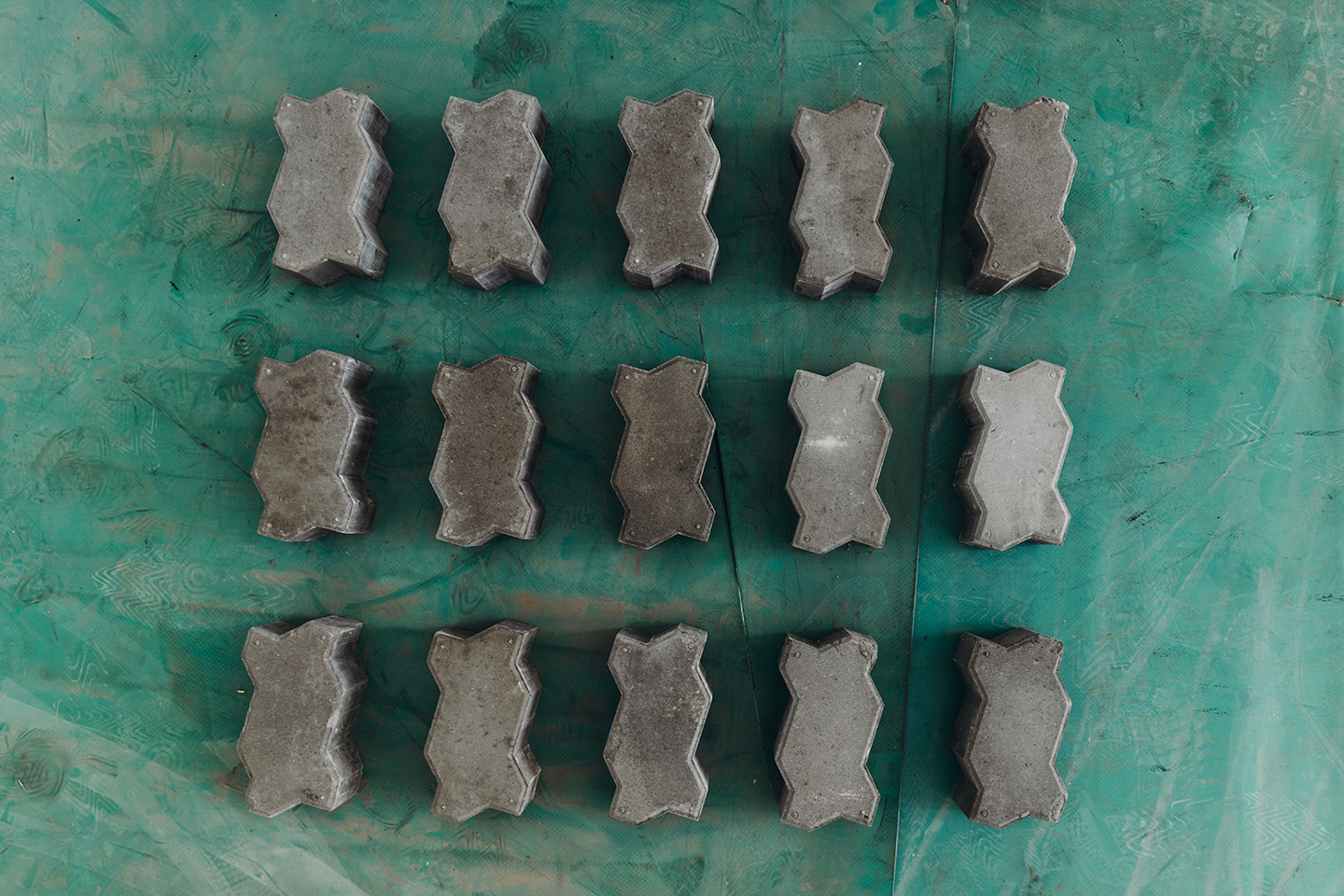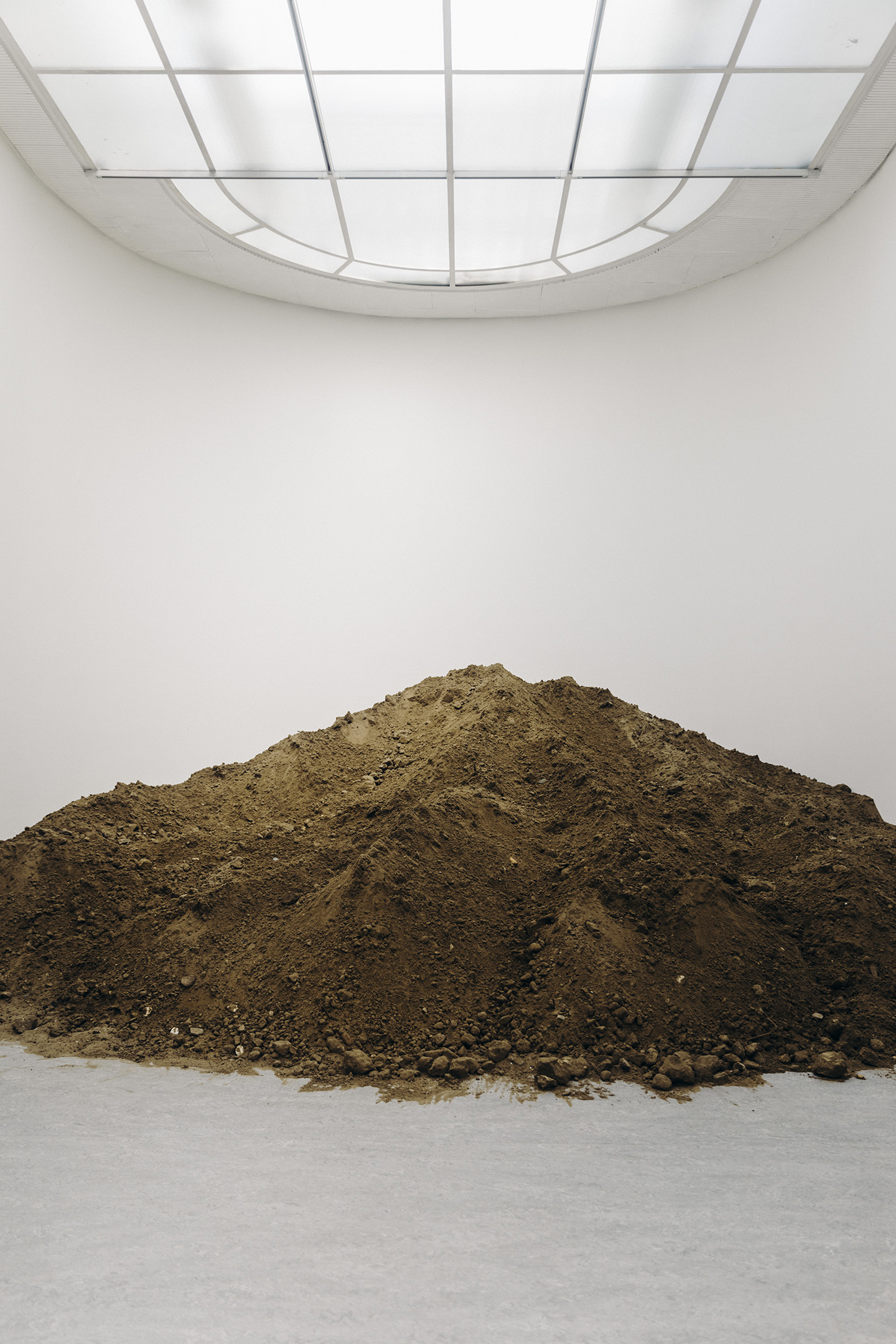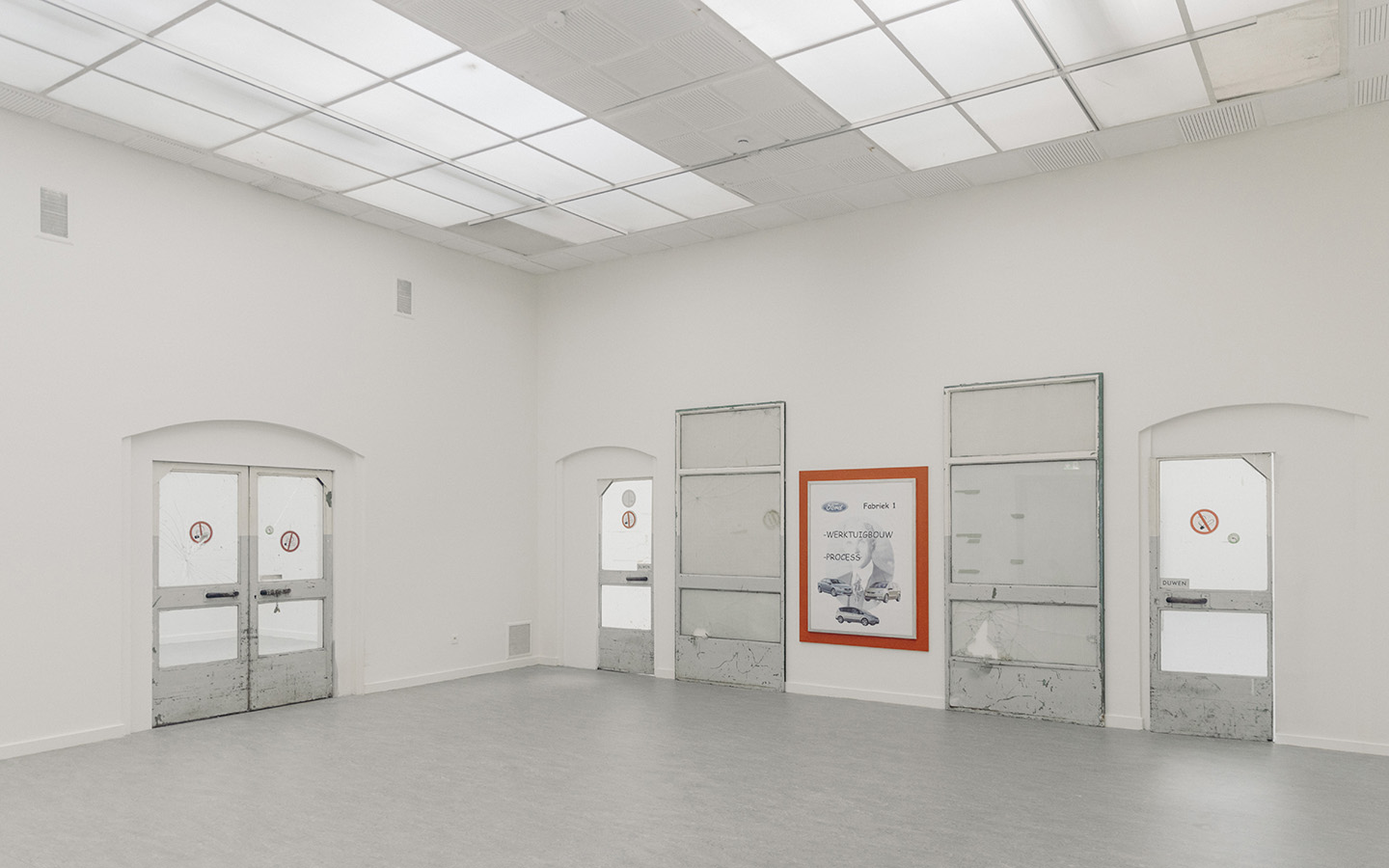 Friday 14 August 2020–18 December 2014 was a black day in the history of Limburg. Ford Genk closed down and more than 4000 workers lost their jobs. The traces of this story are gradually being erased by the demolition of the factory buildings that began in August 2017. In the same year, construction started on the new wing of Z33 in the nearby city of Hasselt. The American artist Sam Lewitt retools this economic transition in his exhibition"CURE (the Work)." He uses elements of the demolished factory, as well as soil from the Ford site, to set up a production line for compressed earth blocks, a low-cost building material.
Sam Lewitt's practice investigates the circulation of matter and capital in the global economy. "CURE (the Work)" transforms Z33 into a production site where soil from Ford Genk is compressed into earth blocks. The stages of the production process – compressing, curing, and stacking – are separated by doors and tarps from the former factory. This dispersed presentation raises the question of where we locate the 'work', as an activity and as a product.
In the galleries of Z33, two earth ramming machines compress soil from the Ford site into interlocking earth blocks. These manual devices were originally designed for self-help housing in so-called developing countries and also embraced by practitioners of small-scale ecological self-sufficiency. They enable the direct use of local soil for shelter and road construction. The earth ramming machines connect Z33 to various other production sites and raise questions about the relation of artistic production to its location: the machines are portable, yet dependent on the ground on which they sit. The exhibition mirrors the global economy, in which the relocation of production can have a major local impact, as was the case with the closure of Ford Genk.

At  Z33, Hasselt
until 31 January 2021