REVIEWS
Sam Lewitt "FILLER" at Galerie Buchholz, Berlin
Close
1
2
3
4
5
6
7
8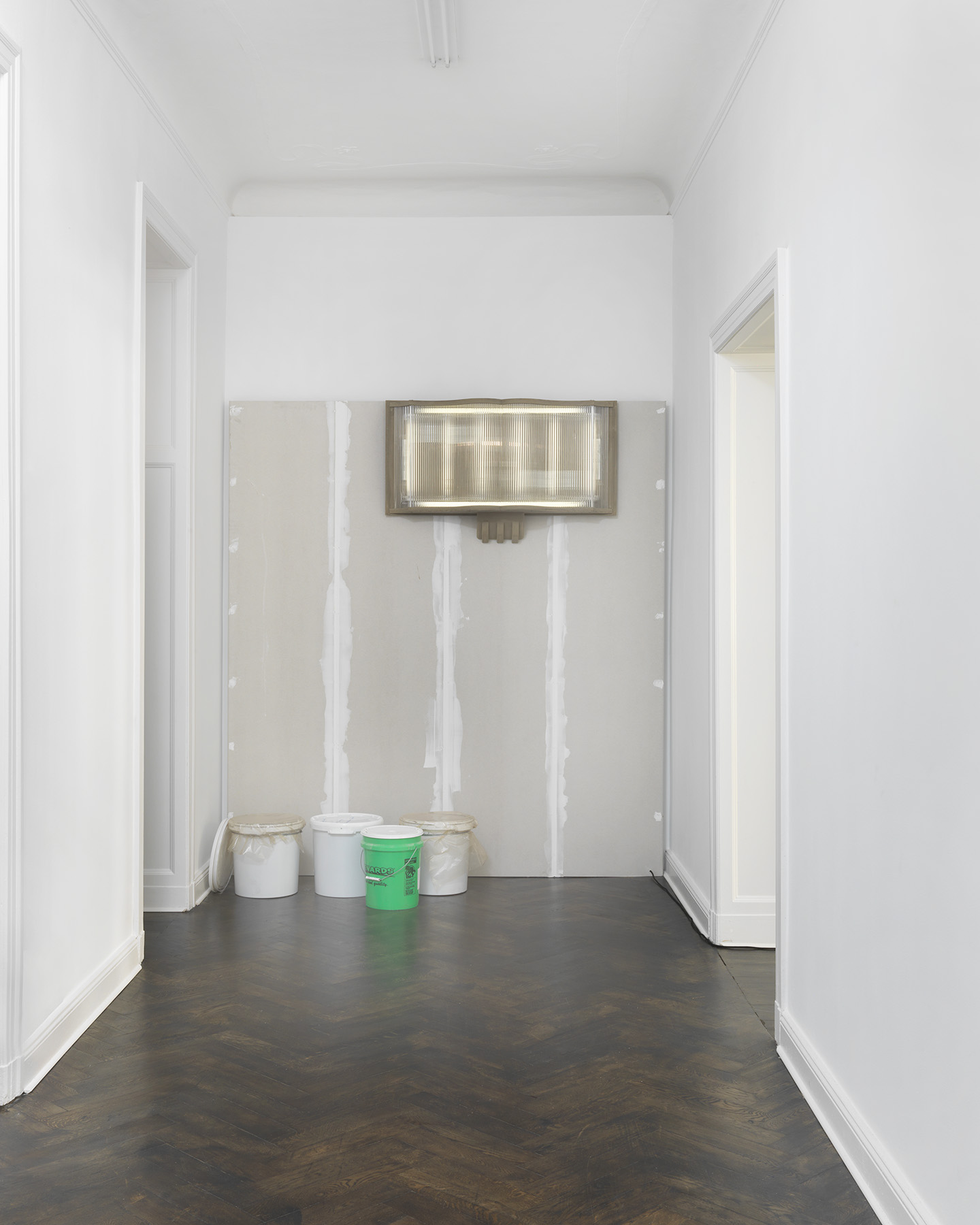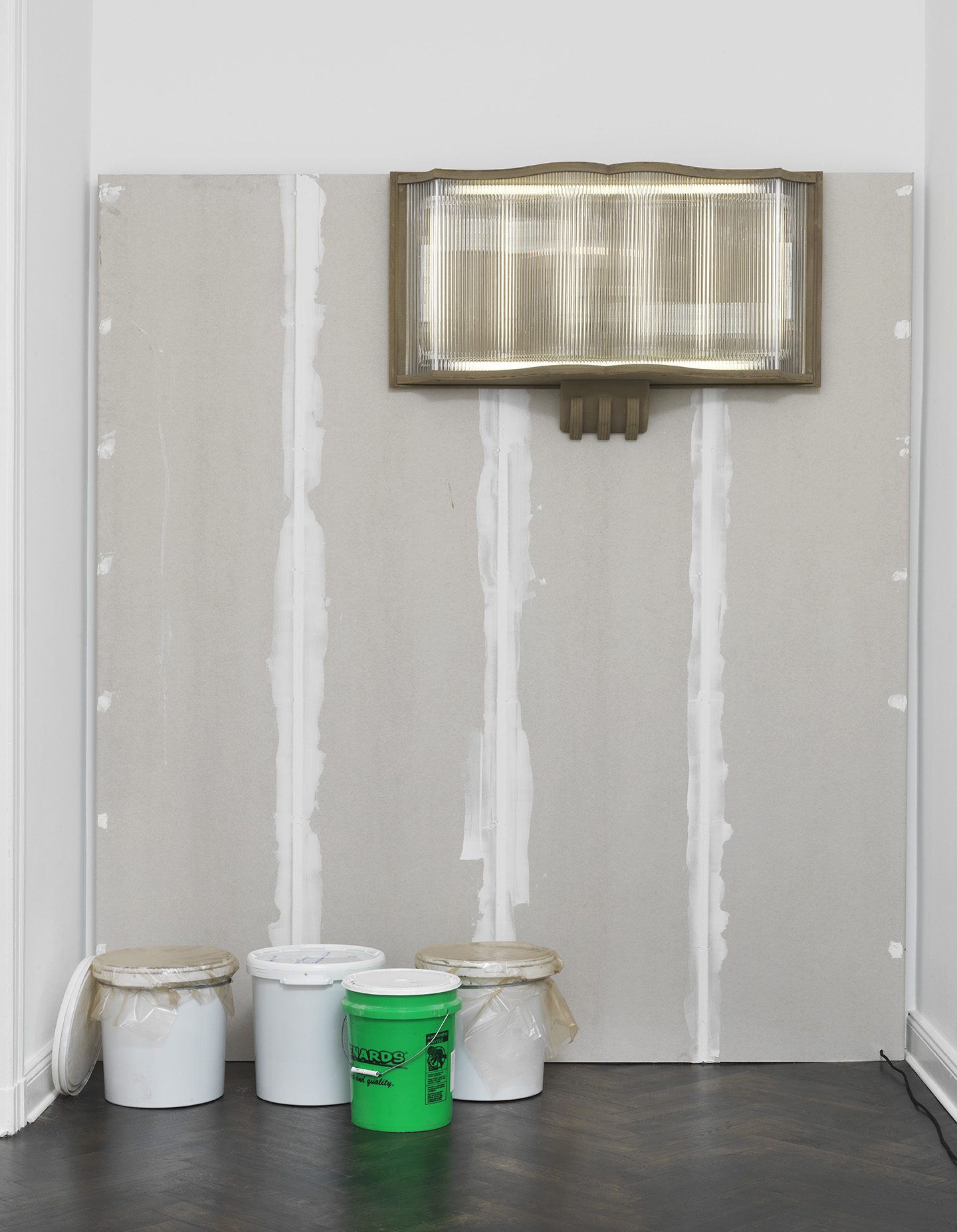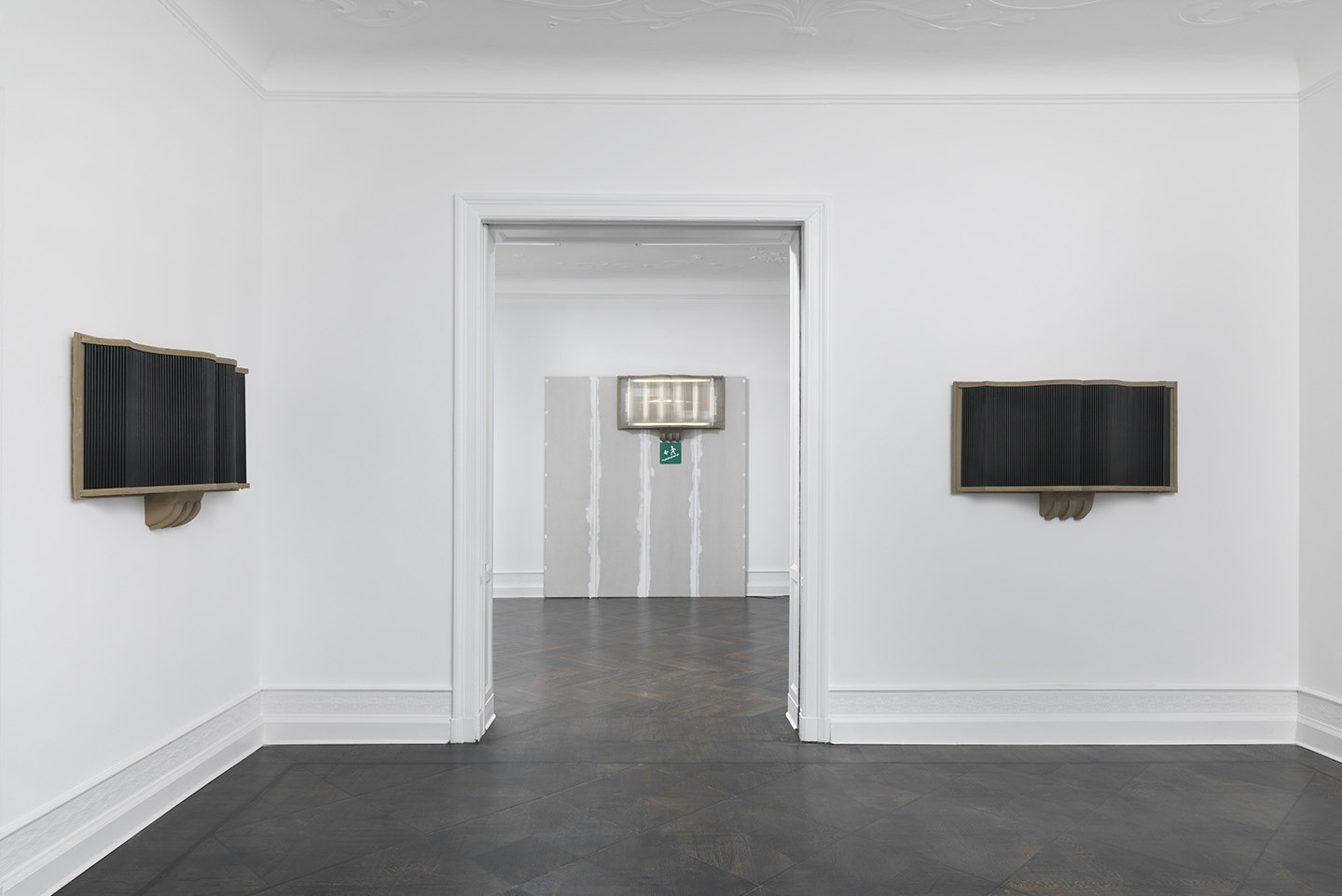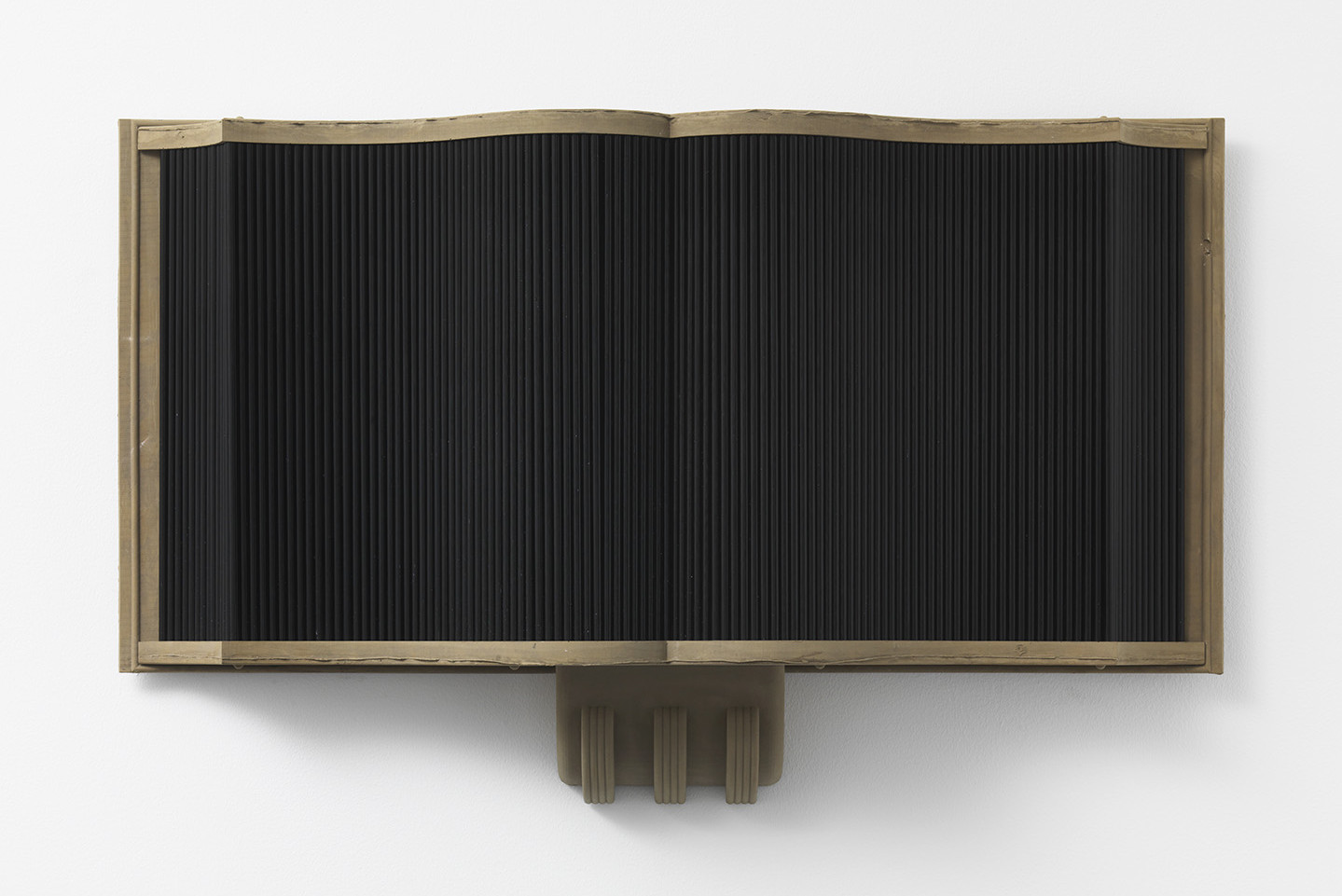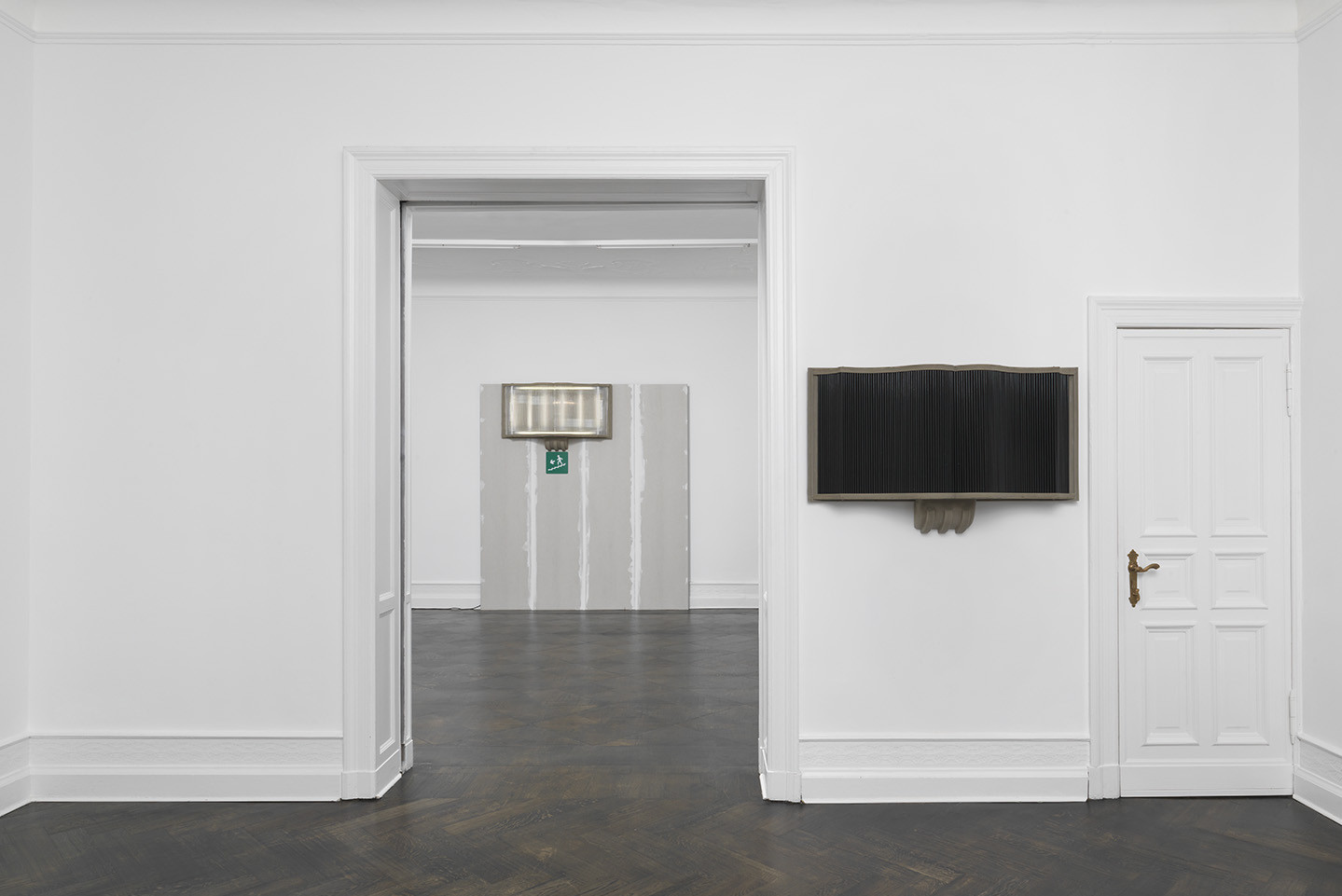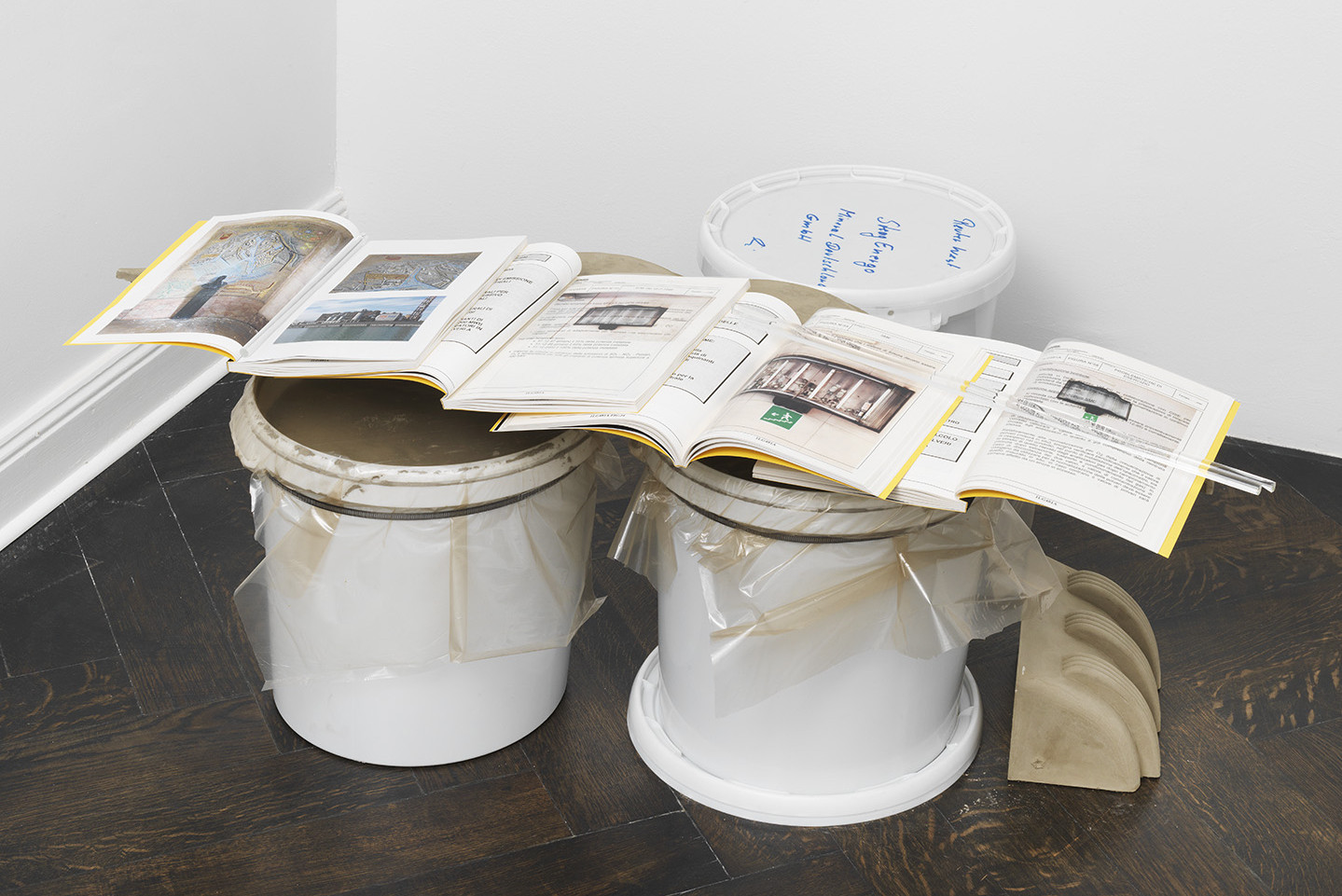 By Mitch Speed
Why does Sam Lewitt's work always seem to produce satisfaction, immediately chased by irritation? Having just put down the deftly crafted press document for FILLER—his latest show at Galerie Buchholz—the answer hangs in plain view: between the work and its rhetorical framing, forms an unmistakable self-contentment. This is partly justified. At the level of both motif and material, Lewitt adroitly loops an ecological Marxist critique into his sculptures. For its part, the exhibition text—half pithy press release, half elegiac reflection by the artist—guided viewers to comprehend this seamless interweaving of content and form. Through this smart syncing of objects and language, FILLER left the impression of having seen under the ideological veil, of Lewitt's fraught subject: the Italian power industry, and in particular one decommissioned plant near Venice. But just as strong, is the feeling that this new understanding might just be the work of a savvy, semiotic magician.
The show's main players were a series of large decorative lamps that echo splayed atlases or encyclopedias. These works—all titled Stranded Asset or Stranded Asset: Filler (2017)—had been hung from false gyprock walls, each a few sheets wide, with their seams unceremoniously mudded over. While some of these lamps glowed through transparent acrylic, others were dim, the clear plastic having been replaced with lengths of vertical black tubing: mesmerizingly dead, like some sci-fi villain's costume. Most important for Lewitt's intended meaning, each lamp fixture was cast from chalky grey material: cast fuel ash, that was a by-product of the Giuseppe Volpi thermonuclear power plant, near Venice. The hook here is that these bookish objects also mimic the real life lanterns that once illuminated the defunct institution's stairwells.

Coupled with the gothic demeanor of Lewitt's objects, this back-story conjures the mental image of a medieval edifice, laced by flickering corridors, and churning out power for some nefarious purpose. Indeed, Lewitt finds a kind duplicity in the facility's use of these book forms. In his view, the forms signify rational learnedness, while their 'art decoratif' forms "were meant to signify frictionless speed," all while the plant produced power in service to a quintessentially modern luxury: "simply being able to switch on the lights." The further explains that the grey waste material, which once filled brimming "ash-ponds," is now used as a kind of cheap cement-filler. As the destructive sludge is given this use function, the population's ability to critique the production of energy is neutralized: It's hard to censure a process that your life—or at least the buildings that facilitate life—are literally built out of it. All of which leaves us—to Lewitt's credit—without any predictable critical line. The work was more so a sharply poetic way of saying "you are what you eat," or rather, "you are what you metaphorically shit."
Within the auto-critical project of contemporary art, where objects are implicitly understood to embody a kind of consciousness of their own nature and history, Lewitt's light sculptures functioned almost too perfectly. This perfection was exacerbated when he first showed them at this summer's Venice Biennale—a move that implicated both the work, and the decidedly elite international art festival, in the broader field of Italian life, which the festival and its visitors could usually care less about. Lewitt's skill at engineering this kind of layered self-reflexivity is incontrovertibly impressive. He has a sleuth's nose for the hidden history of materials; his sculptural language is rigorously focused: poetically resonant but unforgiving of poetic excess. These are not essentially good artistic qualities, whatever that might mean. And they do seem a little too academically trained. Still, the artist has finely honed his particular way of working. I'll keep coming back, even with the anticipation of that buzzing annoyance, waiting on the other side of satisfaction.
In grappling with my conflicted attraction to the work, I've had to admit that FILLER is subtly illuminated by a playful fictional impulse, which softens its stiff-upper-lip comportment. One light fixture, for instance, had no bulb at all. Instead, its grey interior backing was punctuated by fish skeletons. This reference to ponds poisoned by grey poisonous alluvium might have been a little on the nose, except that the little spines also suggested coaxial cable embedded in concrete. In this way, the sculpture seemed like a fragment, deposited into the gallery from a sci-fi narrative in which matter shape-shifts from organic to inorganic form. Nearby, buckets of the raw grey material grounded this effect, forming a ligature to the show's lived thematic.
Around the corner, in a strange space split between office and showroom, more sculptures dressed the walls, again echoing the book form, but now made from romantically patina'd copper-clad plastic. Transformed into swooping silhouettes, the works took on the medieval resonance of shields. Understanding the power of counterpoint, Lewitt had etched these borderline saccharine objects with symbols and narrative fragments redolent of the present. Filler: "Caronia Cruise" Gala Dinner Menu, Excelsior Palace Hotel, Lido – Venice (2017) was embellished with the menu of a lavish dinner, likely consumed during the Biennale. Meanwhile, Filler: Pictogram for Marine Pollutant Stipulated by Globally Harmonized System of Classification and Labelling of Chemicals (GHS) (2017), featured a graphic icon of a fish going belly-up in polluted water.
You could say that there's something hard to take about an artist wrestling with his own complicity in a disagreeable situation—decadent Biennale circuits, which generate obscene energy and fossil fuel consumption—while simultaneously transforming that self-reflexivity into an art product. Then again, we likely wouldn't ask a novelist crafting a story about the anthropocene why they want to make a living off of their book. In any case, this fraught dynamic has clearly contributed to my being nettled by the work. This irritation doesn't eclipse the structural and poetic elegance of Lewitt's show, which is both good and problematic. But it does beckon a tough question: At what point will we realize that luxury-induced environmental collapse isn't merely an intriguing problem—rife with artistic potential—but a disaster already in motion, that promises to sweep away art itself, along with the society that gives it form, content, and everything else?
.
at Galerie Buchholz, Berlin
until 21 October 2017