EXHIBITIONS
Sam Lewitt "Less Light Warm Words" at Swiss Institute, New York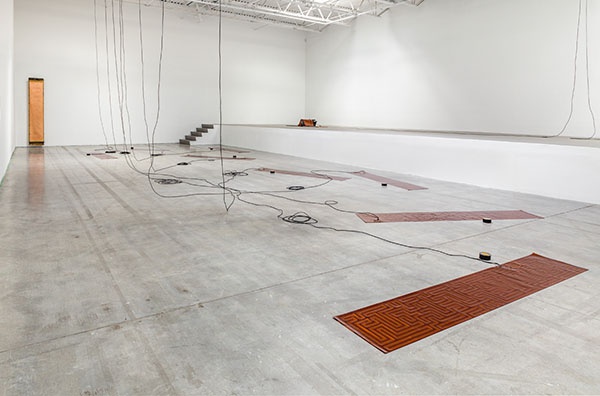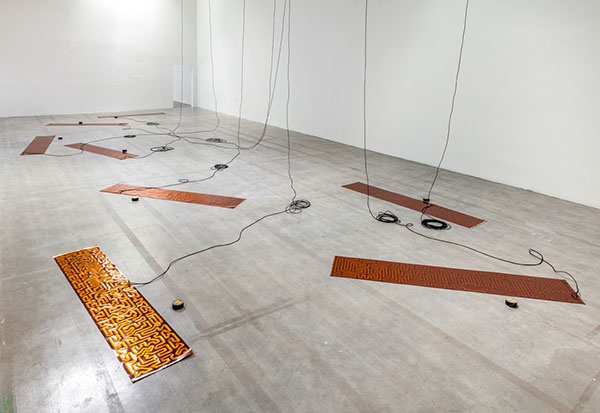 Swiss Institute is pleased to present Sam Lewitt's first institutional solo exhibition in New York, "Less Light Warm Words".

In this exhibition, the artist has removed the fluorescent lights from the ceiling of the main gallery and rerouted the total available electricity from this source into custom-designed flexible copper heating circuits that generate heat. These slim micro heaters are larger versions of those used in precision technologies varying from satellites to medical equipment that require a regulated temperature in order to function.

This transferal of energy – from light to heat, from ceiling to floor – reorganizes the building's existing infrastructure, delineating and redirecting usually imperceptible currents and flows, and thus interrupts the standard discourse between institution and artwork. By maxing-out the electrical load, the works strain the temperature regulation system and the heaters struggle to raise the surrounding temperature, creating what the artist describes as a 'weak local lineament' of circulatory conditions. This non-tactile, heated environment is captured on infrared camera and broadcast in the gallery, allowing viewers the ability to not only feel the heat in the space but also see it in its visual form.
An adapted iteration of Lewitt's previous More Heat than Light project at the Wattis Institute for Contemporary Arts and Kunsthalle Basel, this particular exhibition puts further emphasis on the linguistic elements of the project, using pairs of keywords from the language surrounding the heating technology to determine the path of the circuits from the outset. The circuits are designed using these textual couplets as a guideline, producing an outline of copper that traces the language while adhering to industry standards. Although the forms created in the heating elements are structured around written language, the words are virtually illegible, embedding ambiguous hieroglyphs into gallery's heated climate.
.
at Swiss Institute, New York
until 24 July 2016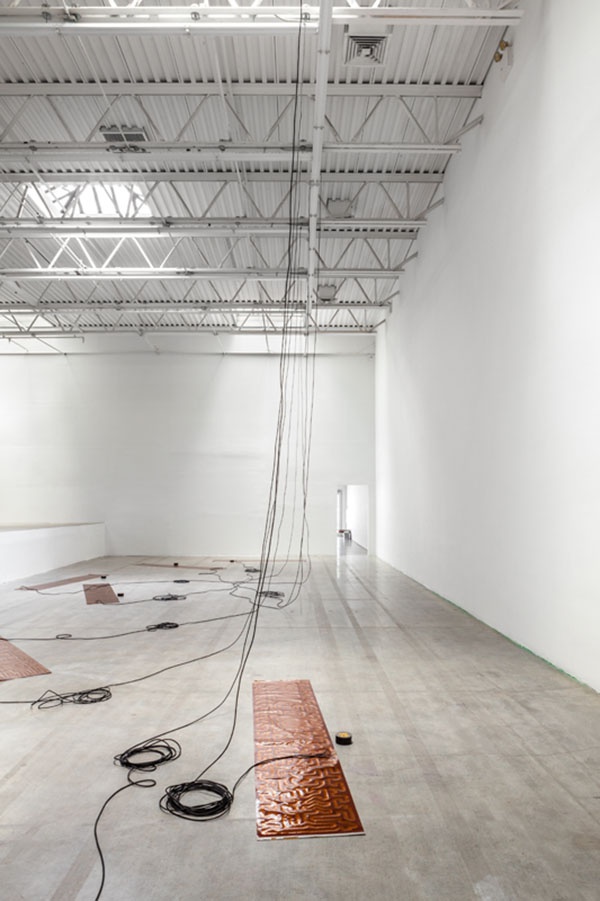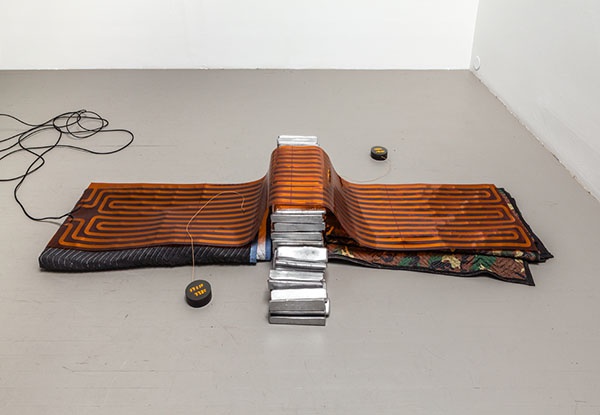 Weak Local Lineament (Jaguar), 2015-2016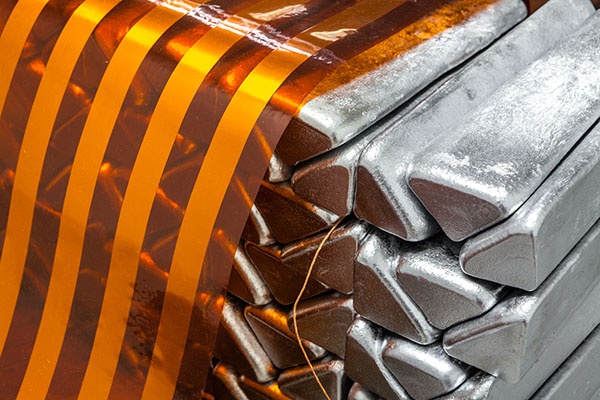 Weak Local Lineament (Jaguar) (detail), 2015-2016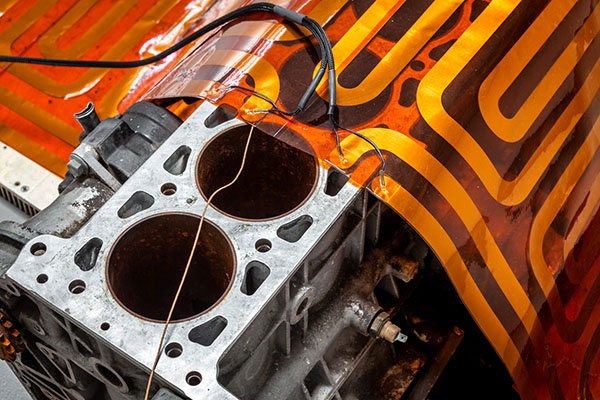 Weak Local Lineament (Jaguar) (detail), 2015-2016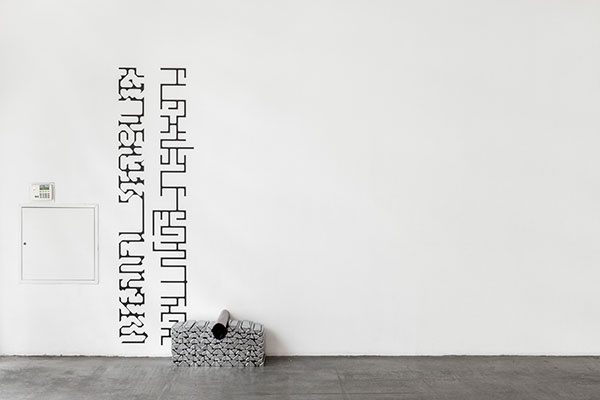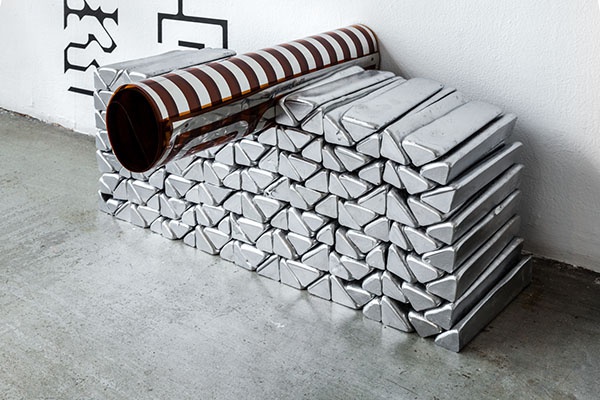 Sam Lewitt "Less Light Warm Words" installation views at Swiss Institute, New York, 2016
Courtesy: the artist; Miguel Abreu Gallery, New York; Galerie Buchholz, Berlin/Cologne/New York