News
"São Paulo não é uma cidade – invenções do centro" (São Paulo is not a city – downtown inventions) at SESC São Paulo
Close
1
2
3
4
5
6
7
8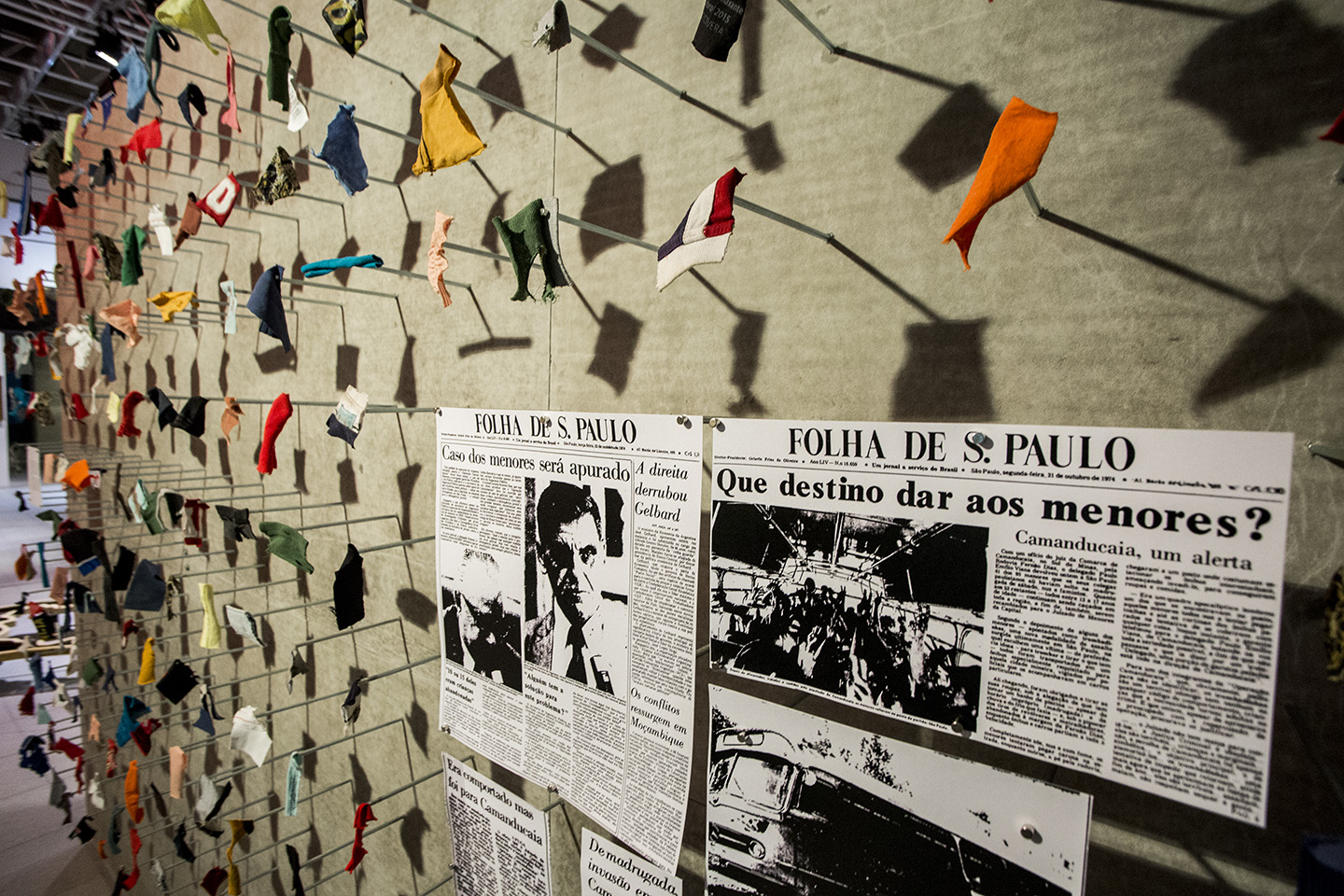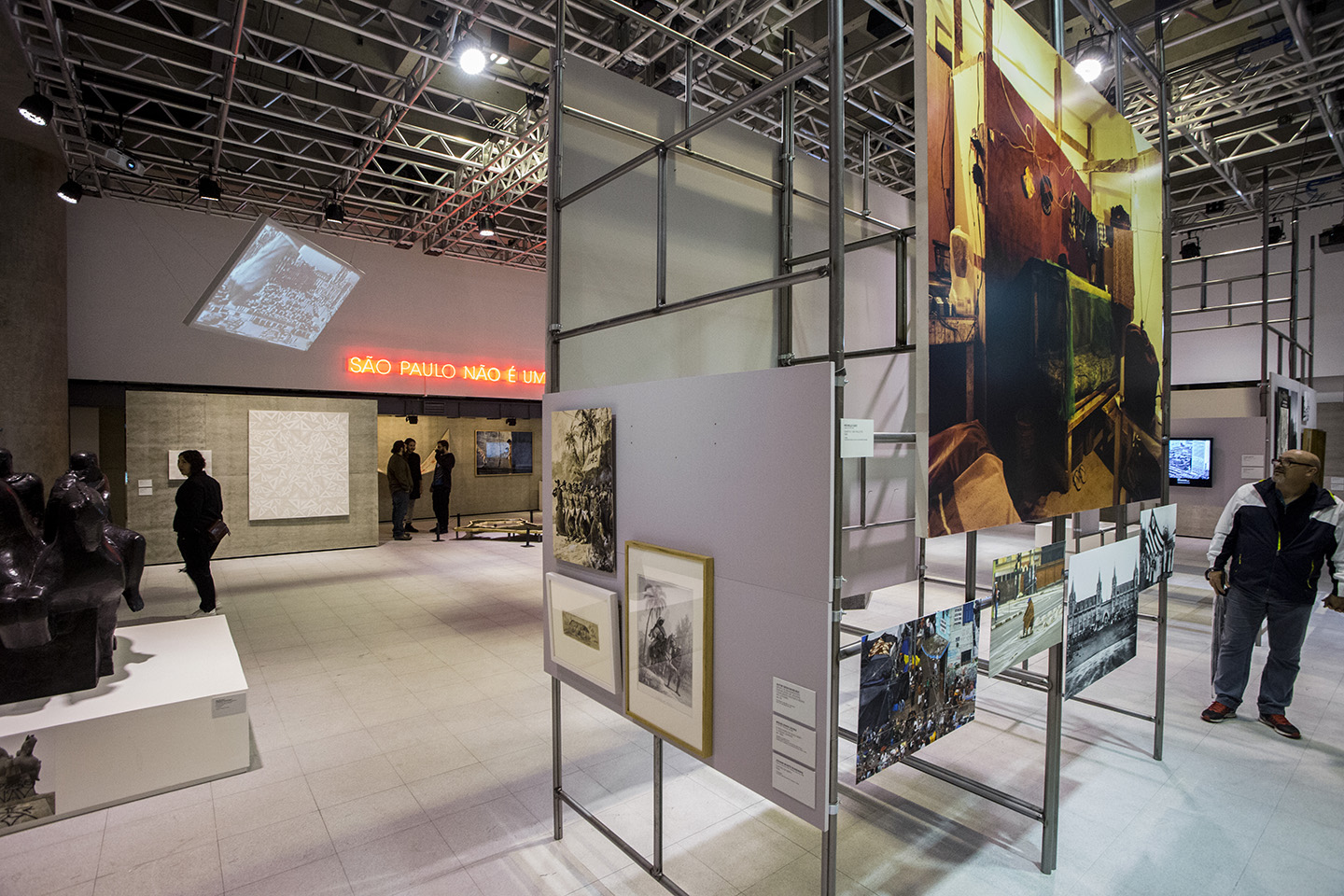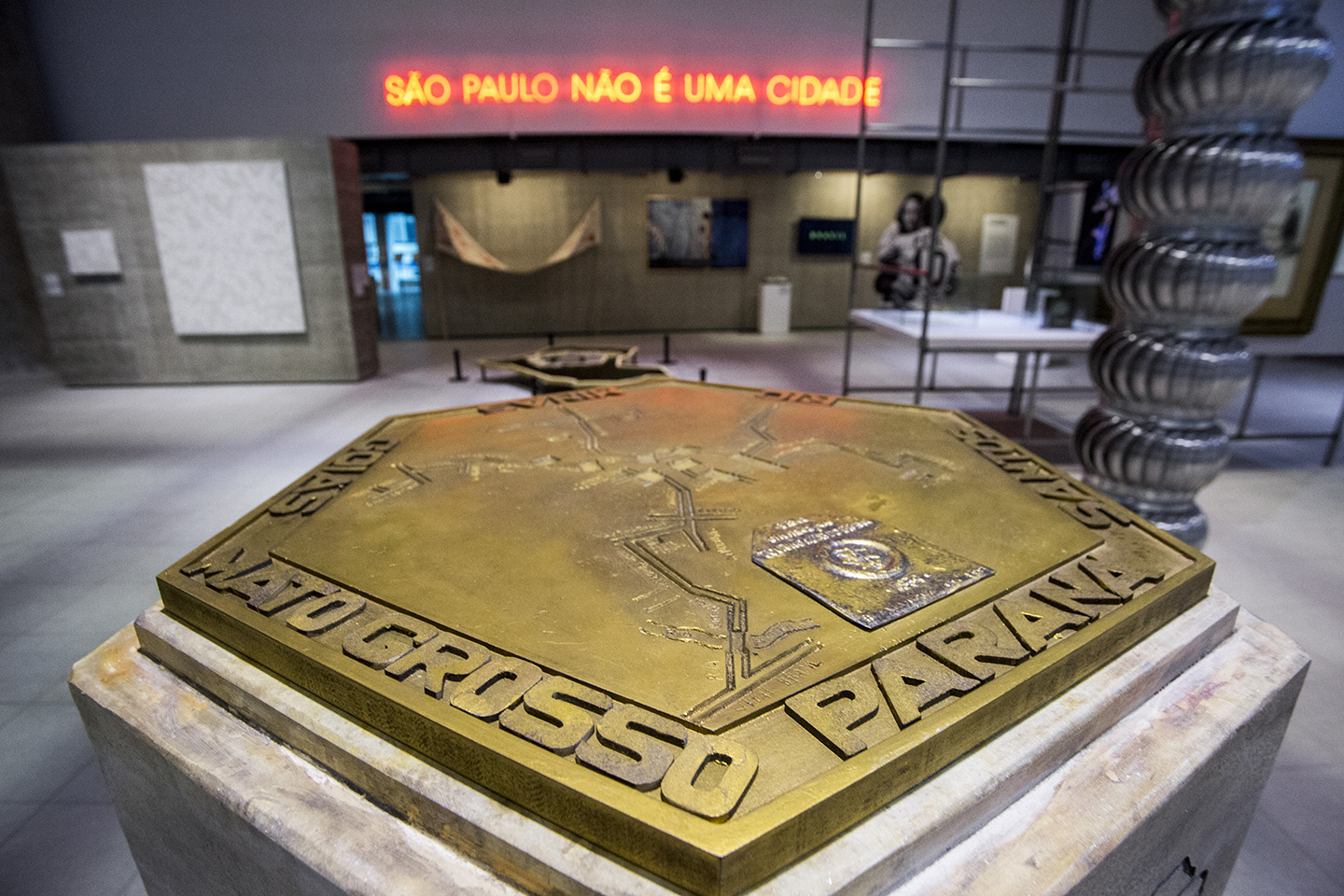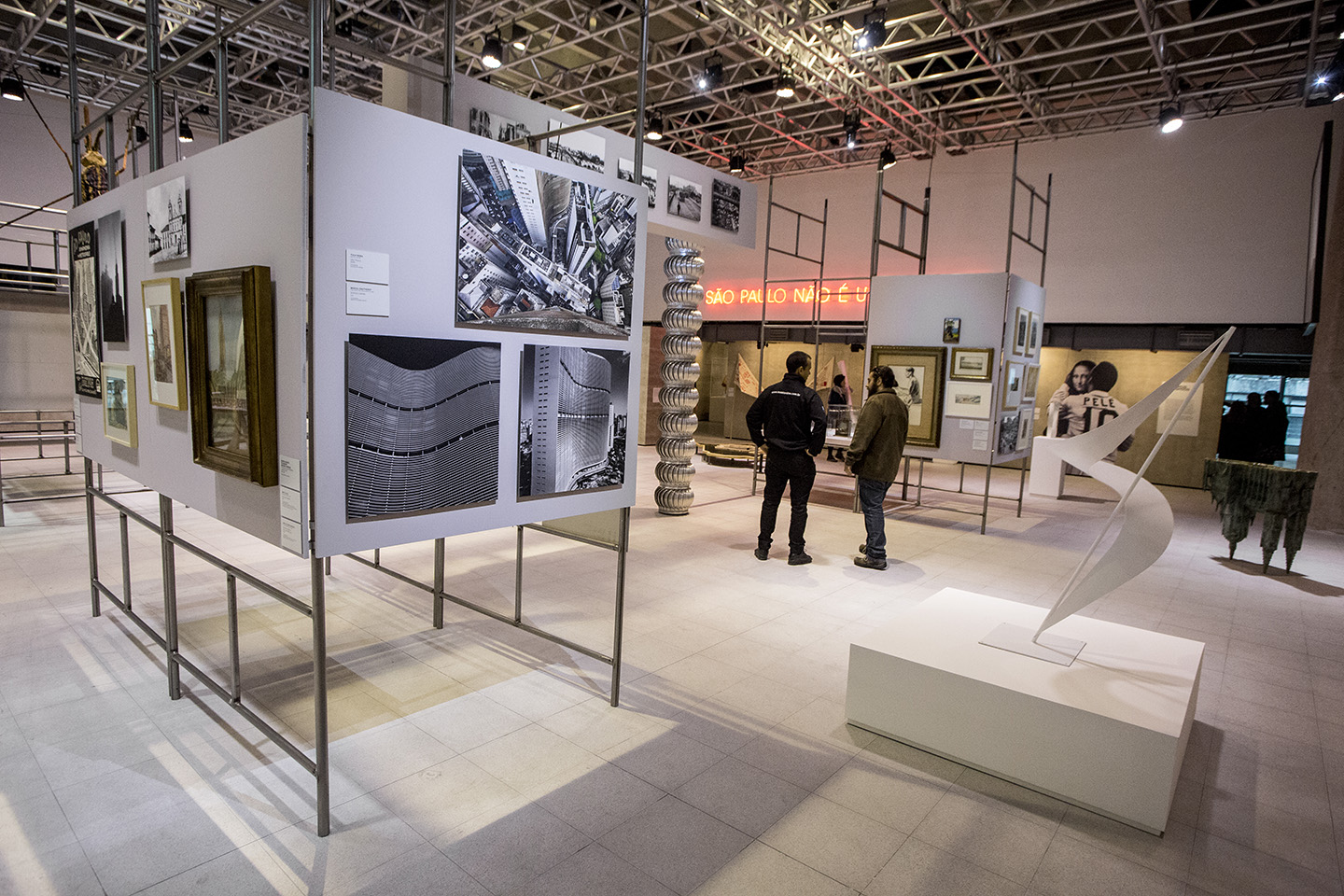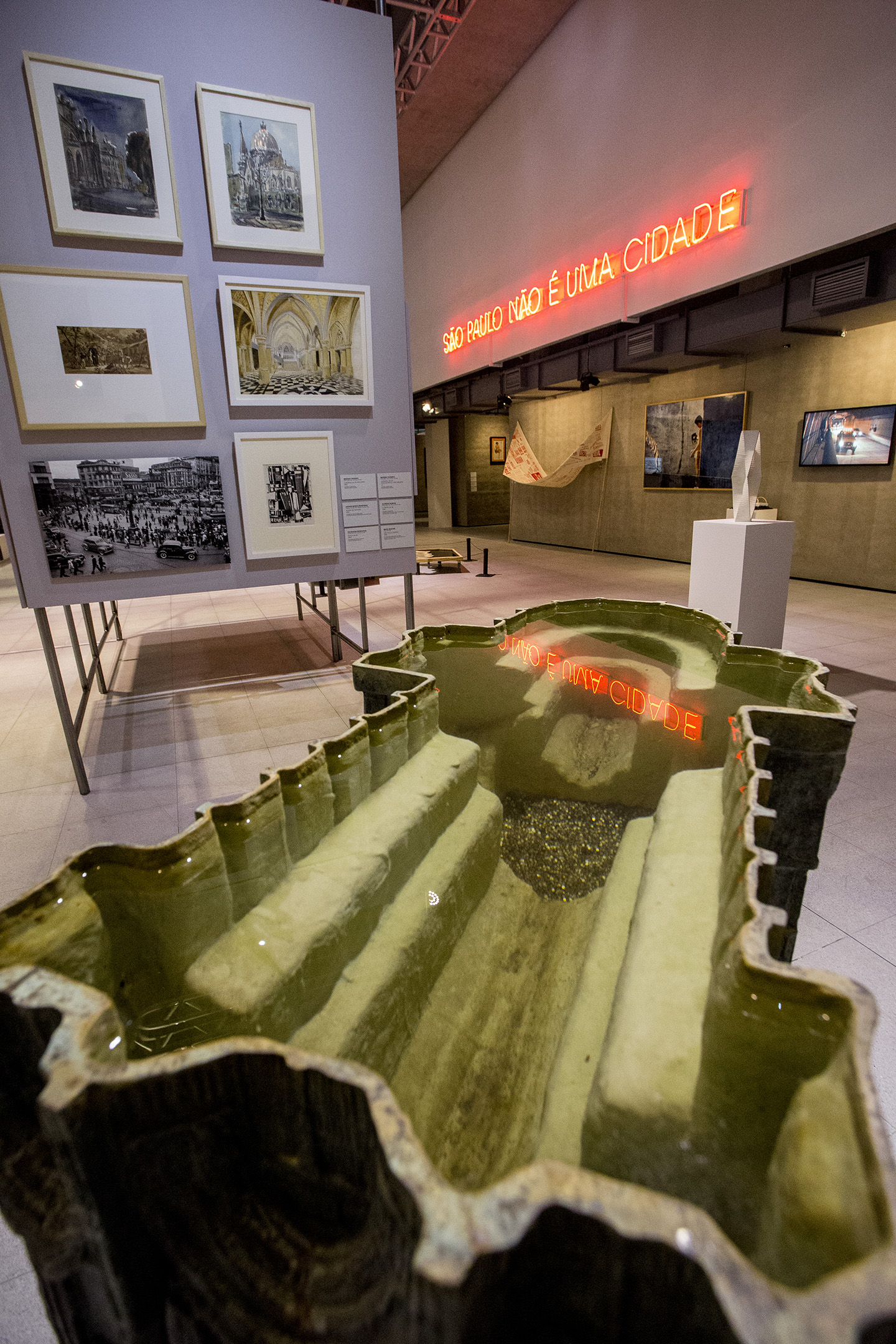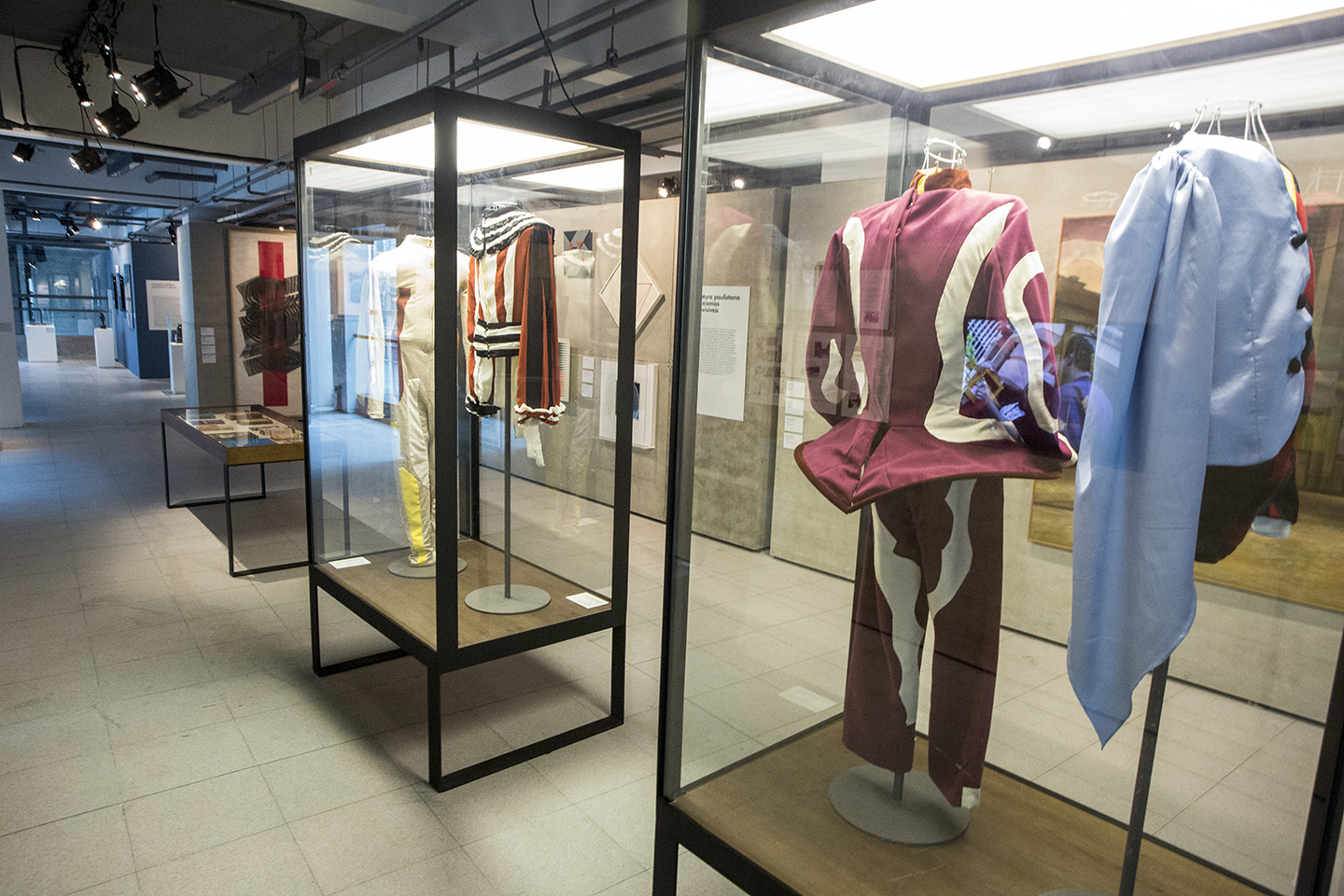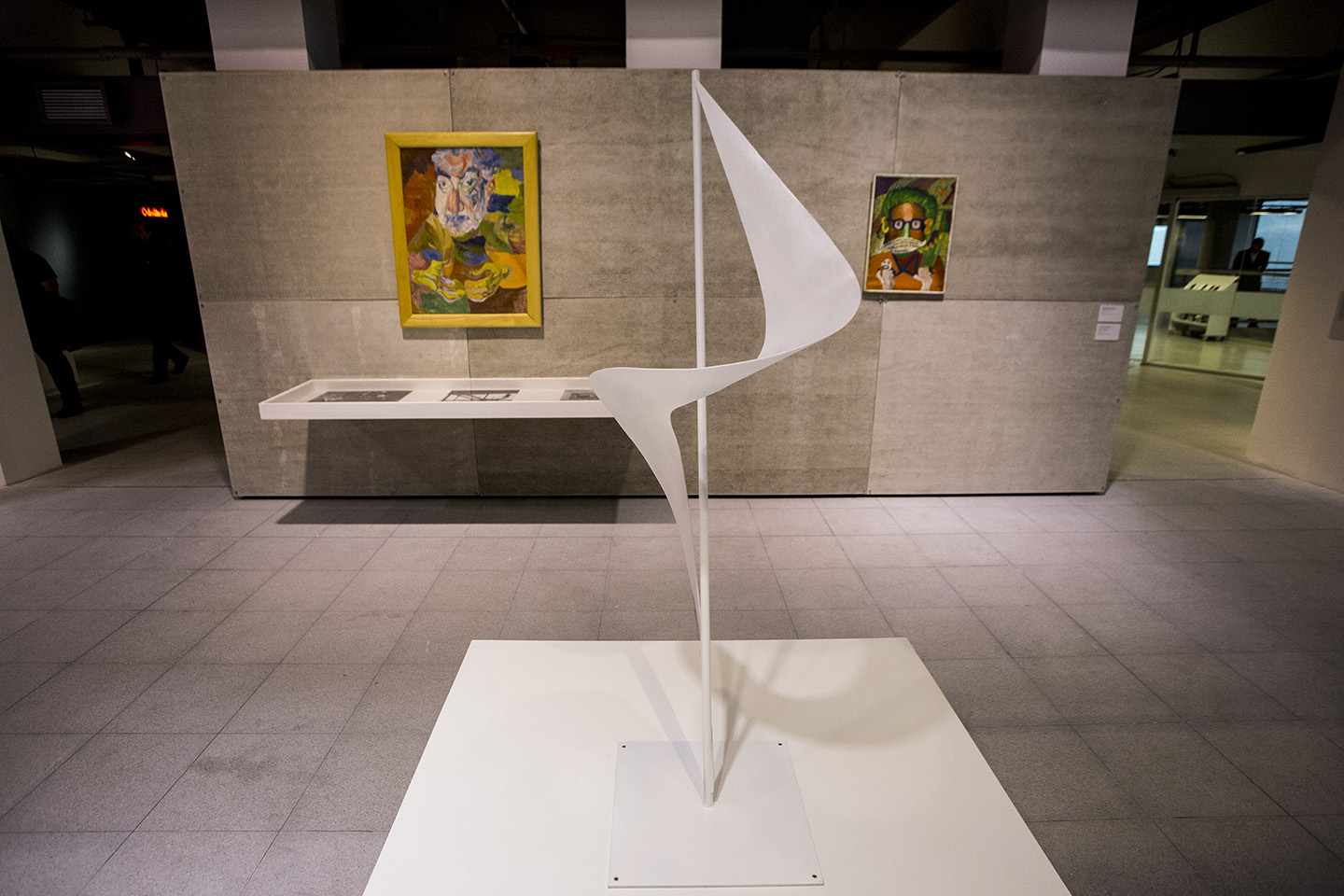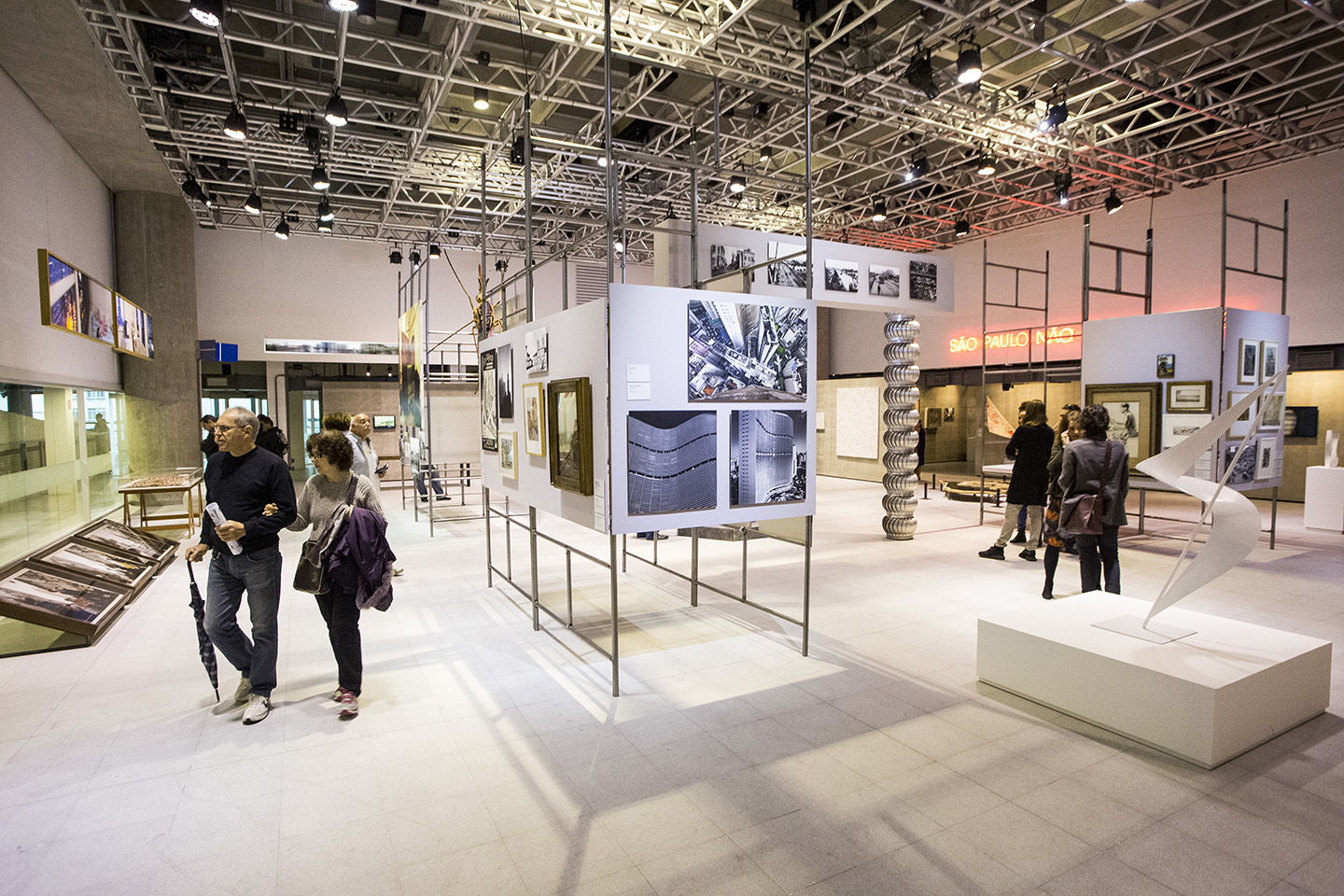 On 19th August, SESC São Paulo opened the doors of its brand new venue to the public in the heart of the Paulista capital with the show "São Paulo não é uma cidade – invenções do centro" (São Paulo is not a city – downtown inventions).  Curated by Paulo Herkenhoff and Leno Veras, and planned by SESC São Paulo especially for the opening of SESC 24 de Maio, the exhibition pushes the boundaries of the visual arts by presenting a theme, works and support pieces that help trigger a debate on what constitutes 'down town' based on an analysis of the concepts of Downtown.
"São Paulo não é uma cidade – invenções do centro" (São Paulo is not a city – downtown inventions) runs until 28 January 2018 and occupies SESC 24 de Maio's 5th floor, taking up its full 1.300m². The show offers a potential interpretation of downtown São Paulo based on the concepts of centre and city ('down' and 'town'), and the contexts of history, art, architecture, urban planning, the industrial sector, businesses and symbolic sites, as well as people, jobs, wisdoms and the everyday life of the complex and diverse urban fabric.
The outline of the show is much like an almanac and aims to present key aspects and highlights of the area, as well as foster curiosity and critical interpretations of downtown São Paulo. There are approximately 30 core themes (Economic Cycles; Policies and Oligarchies; Speculation and Homelessness; Cultural Obliteration, among others) featuring different techniques, such as prints, photography, painting, garments, sculpture, pottery, street posters, as well as maps, mock-ups, documents, and many others. The curators aim to offer visitors a multiple and diverse experience that is both non-linear and non-chronological and addresses the subject matter in different layers of depth.
Resulting from a process that was started by the curators nearly a year ago and involved research in archives and libraries, as well as in the public and private collections of different Brazilian states, the show features approximately 400 pieces, including works of art, documents and objects by more than 150 authors, in an attempt to encompass as many representations of the city and its polyphony as possible.
There are works by Debret and Claudia Andujar, Flávio de Carvalho and Márcia Xavier, Rochelle Costi and Brecheret, all prominent names involved in the 1922 Week of Modern Art, as well as by socially engaged artists, such as Igor Vidor and Jaime Lauriano, who created exclusive pieces specifically for the show.
To SESC's regional director, Danilo Santos de Miranda, "downtown areas bring together and concentrate issues and views that are key to the debate on the potential and the contradictions found in megalopolises. Paulo Herkenhoff and Leno Veras were highly insightful when they responded to SESC's invitation by portraying downtown across different points in time and in different lights. This portrait, which we are all so familiar with, emphasises these many contemporary art cross-sections and interpretations".
The Concept and the Exhibition Space
The inspiration behind the title of the exhibition was a provocation by Vilém Flusser, a Czech philosopher who was born and died in Prague (1920-1991), but lived in São Paulo for 32 years. He advocated the theory that São Paulo city, the capital of the state, could not be considered a true city since the term would imply "civilised" urban life. To Flusser, São Paulo did not boast such kind of urban life, hence it should be referred to as an "urban conglomerate" or settlement only.
In "São Paulo não é uma cidade – invenções do centro" (São Paulo is not a city – downtown inventions), Paulo Herkenhoff and Leno Veras raise questions concerning the rationale behind what constitutes centres, as well as political and power issues. "The show also shines a light on questions concerning citizenship as a state that is threatened by the social dynamics of contemporary urbanism, which is removed from common ethics and impregnated by inequality", says Herkenhoff.
The clear walls in Paulo Mendes da Rocha's architectural project impels visitors into a dynamic interaction with the surroundings and are explored by the curators and the exhibition's architecture team. One of the characteristics of the exhibition's graphics was to propose a dialogue between specific pieces and the city surroundings seen from the 5th floor.
"The decision to reflect on the nature of this exhibition space is at the core of the occupation, creating a juxtaposition that deliberates on the assumption of centrality attributed by official history to the territory in which the exhibition takes place, bearing in mind the multiplicity and diversity of flows that criss-cross this geographical space", summarises Leno Veras.
Ongoing Projects
Contemporary artists who conceived pieces exclusively for the exhibition include Jaime Lauriano and Igor Vidor. Lauriano's work focuses on re-claiming African-Brazilian history in São Paulo that was wiped away by gentrification (changes that remodel the urban space and turn it into upmarket or business areas); while Vidor's work is based on research into the Camanducaia Operation, which was carried out during the military dictatorship and took homeless children and teenagers living on the streets of São Paulo by force to other states.
Exclusive interpretations and adaptations of works were also conceived by renowned contemporary Brazilian artists especially for the show. Raphael Escobar and Giselle Beiguelman's creations establish a dialogue with the current situation of drug users in downtown São Paulo, especially from the viewpoint of recent clampdown operations carried out by the police in the area known as "cracolândia" (crackland). The curatorship also highlights Rosana Palazyan and her 2003 piece "Realejo" (Barrel Organ) through a new adaptation. The artist used testimonials she gathered on the streets to compose fortune messages for a barrel organ. Together with other material relating to the research that is the basis for her work, these voices will be brought to the public by one of the last operators of this contraption that used to be an integral part of popular culture until the 20th century; visitors will be treated to performances on weekends.  Rosana Paulino, Rochelle Costi, Márcia Xavier and Daniel Lannes are also among the artists who have adapted existing pieces for the exhibition.
at SESC São Paulo
until 28 January 2018