EXHIBITIONS
Sara Enrico "à terre, en l'air" at TILE Project Space, Milan
Close
1
2
3
4
5
6
7
8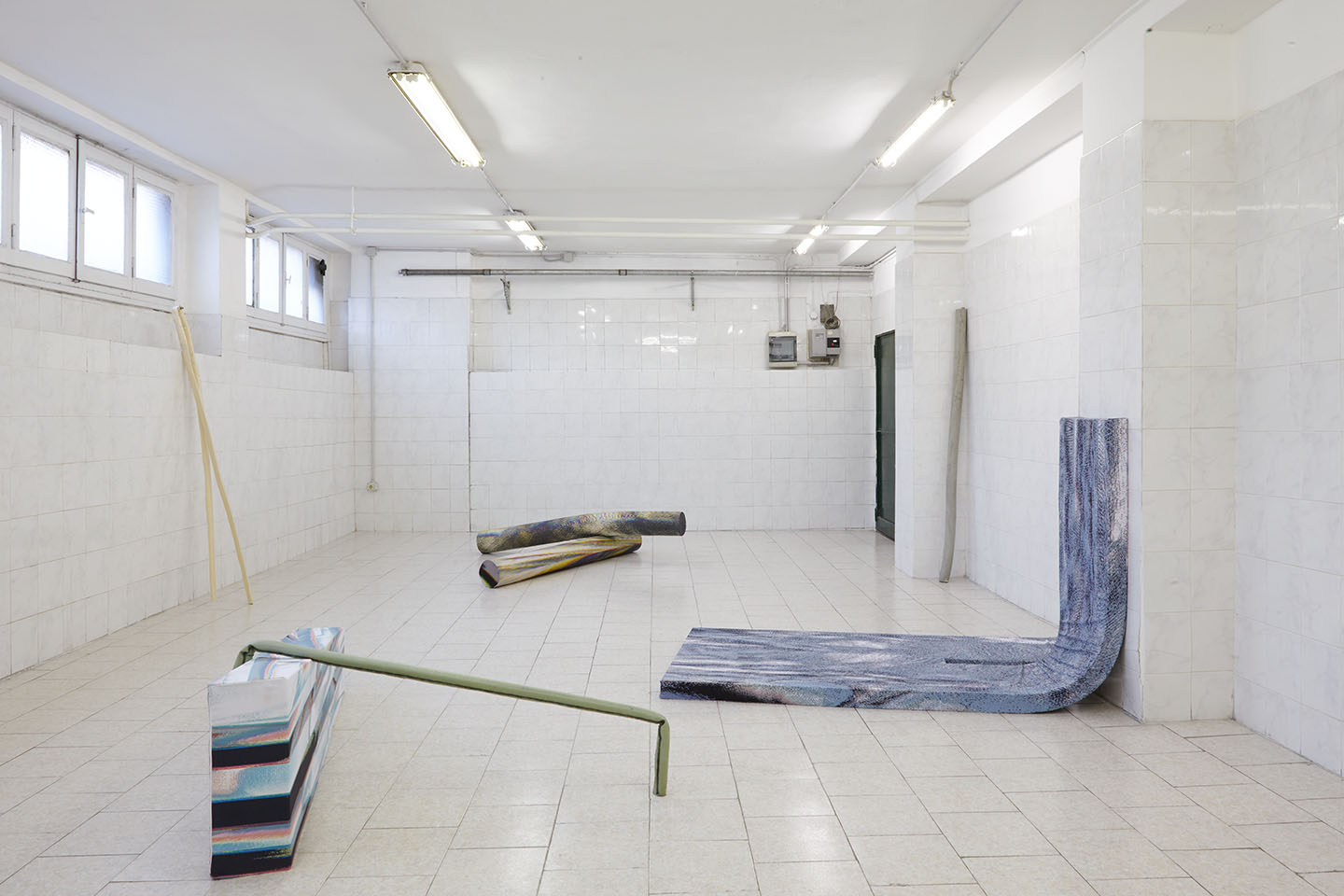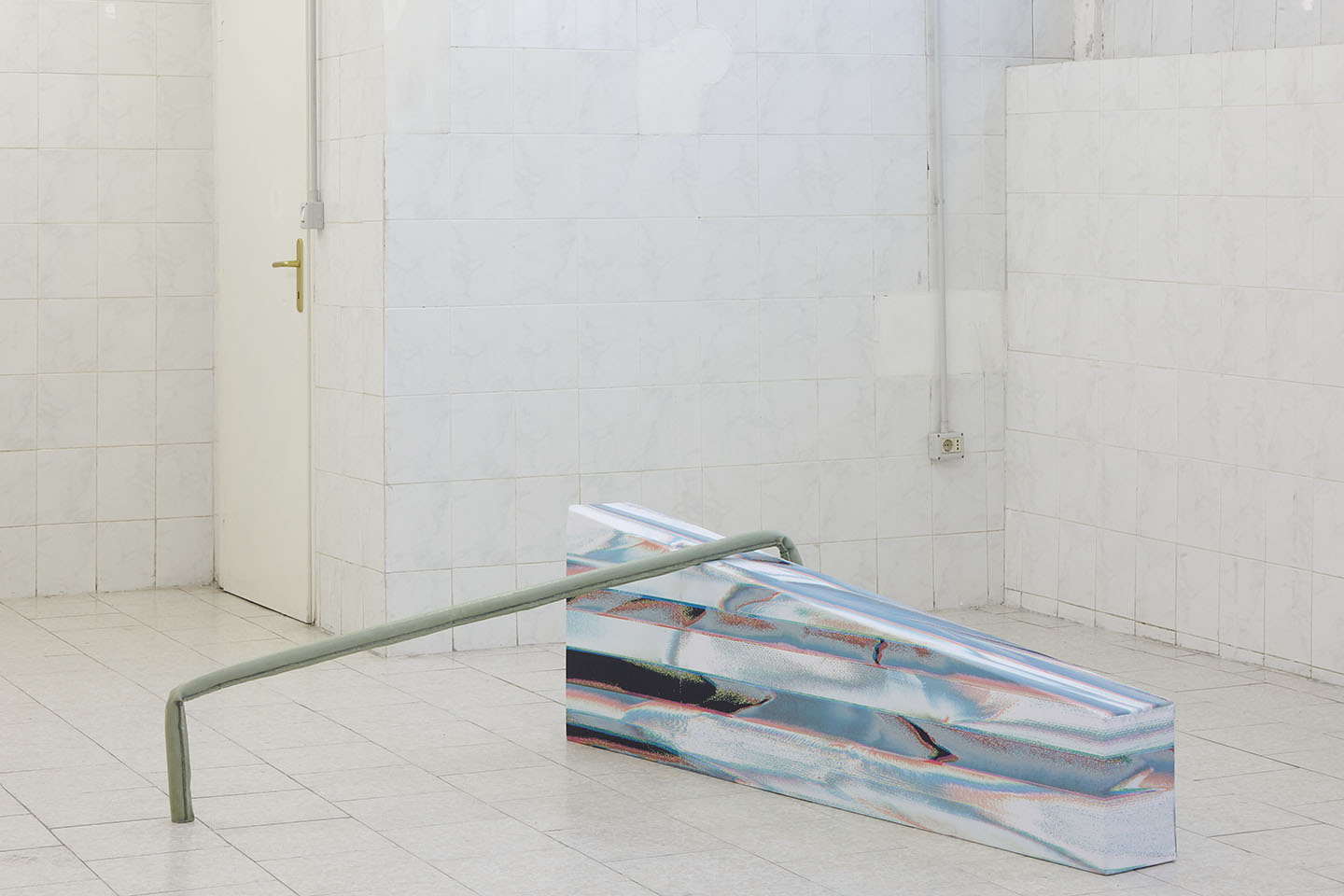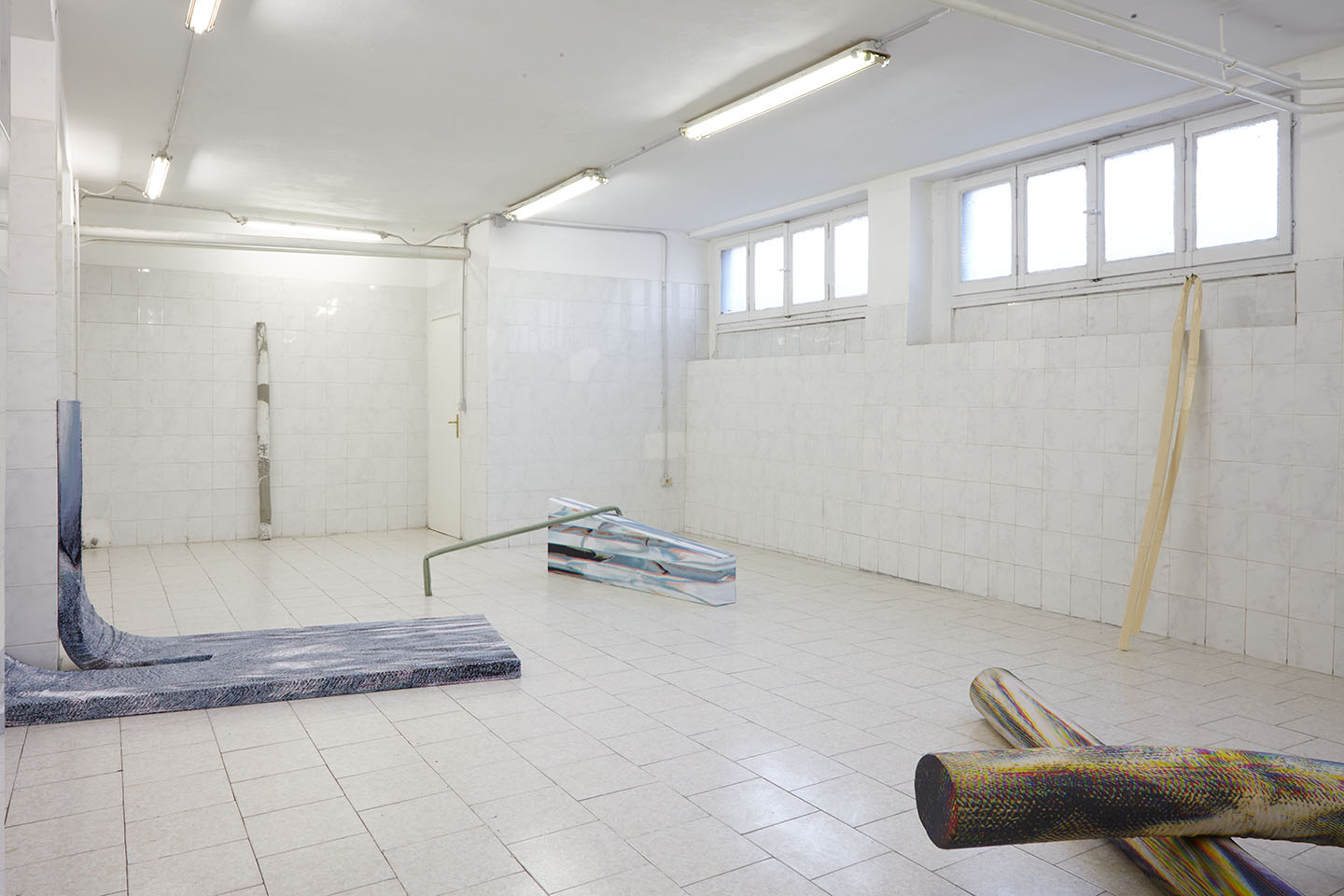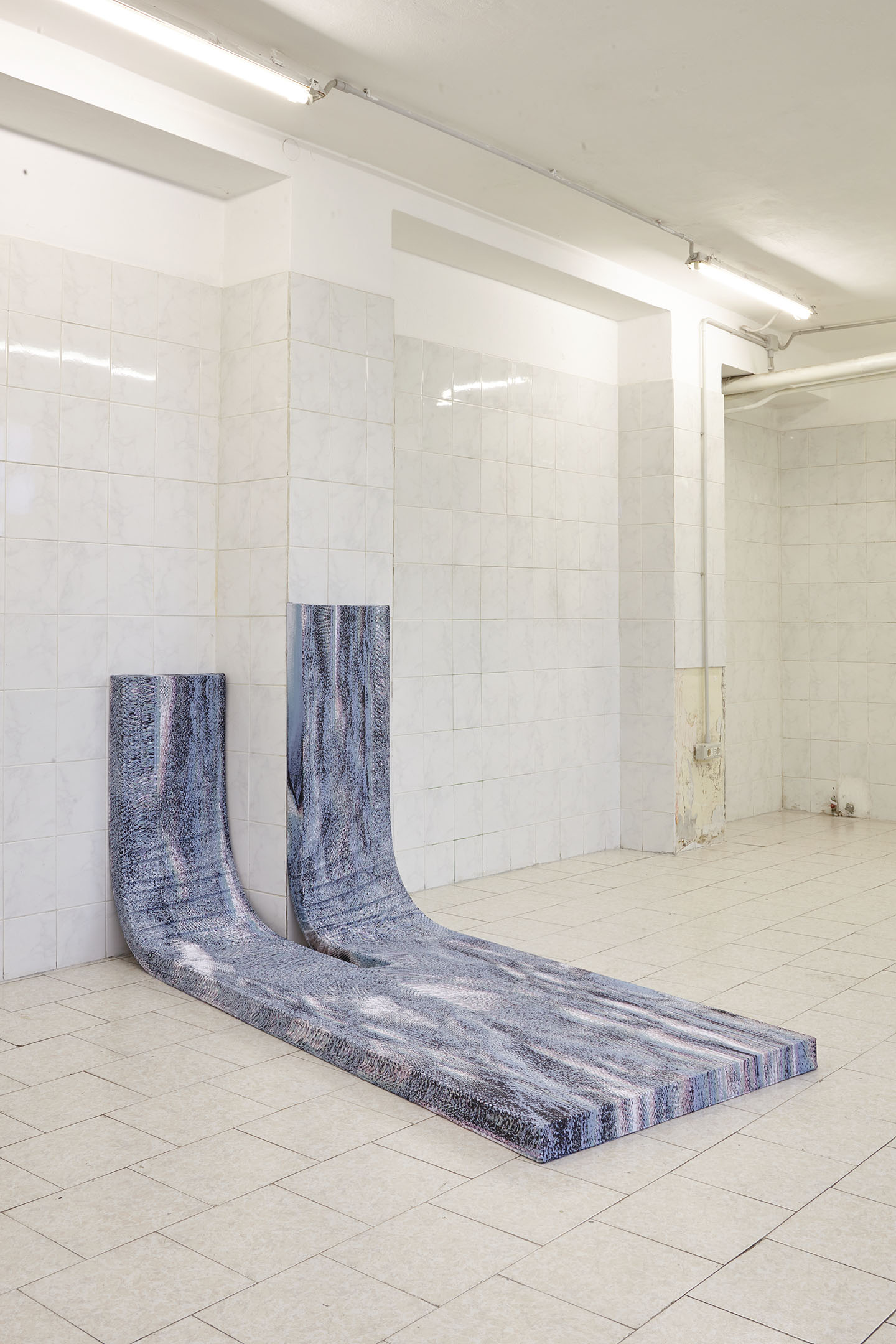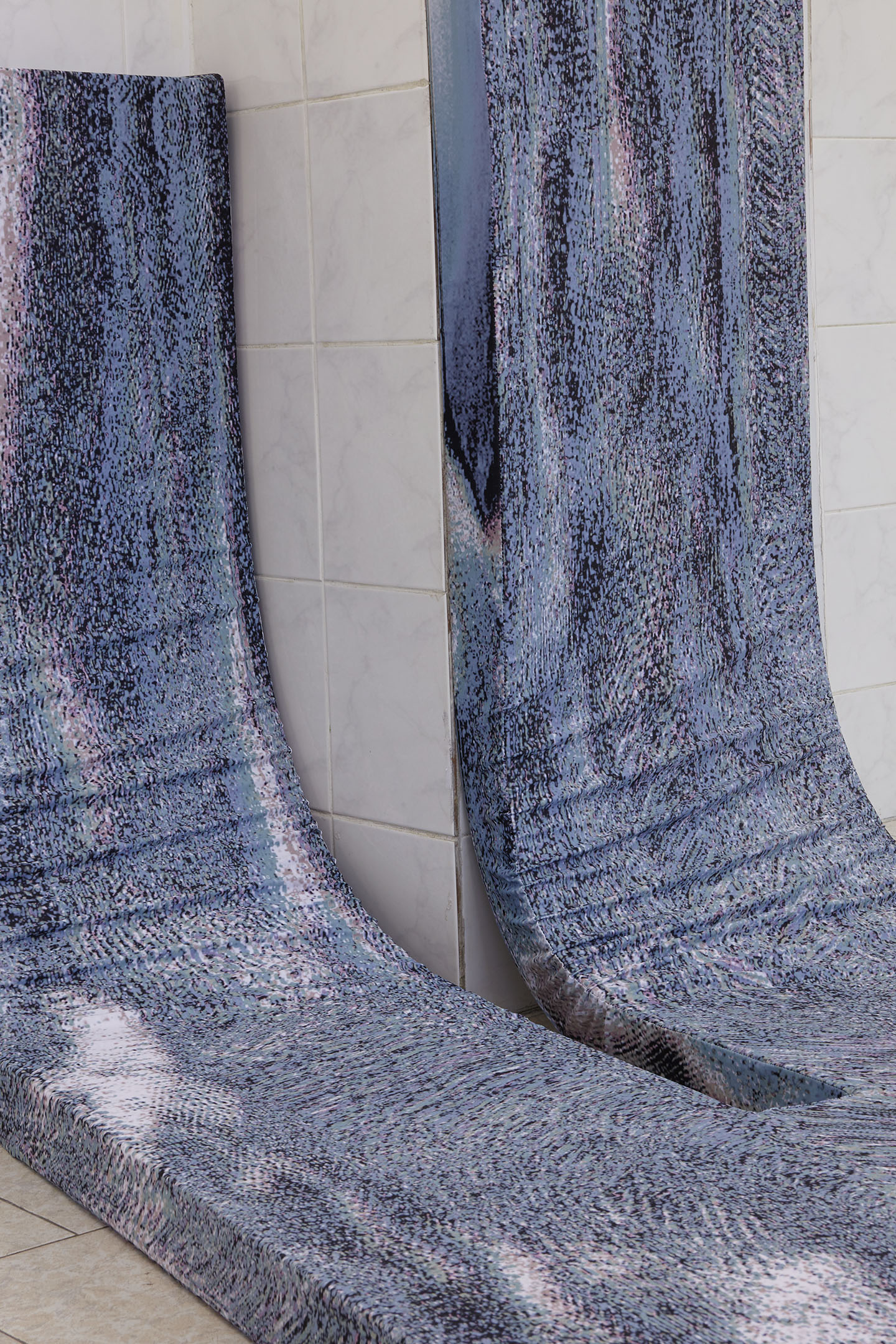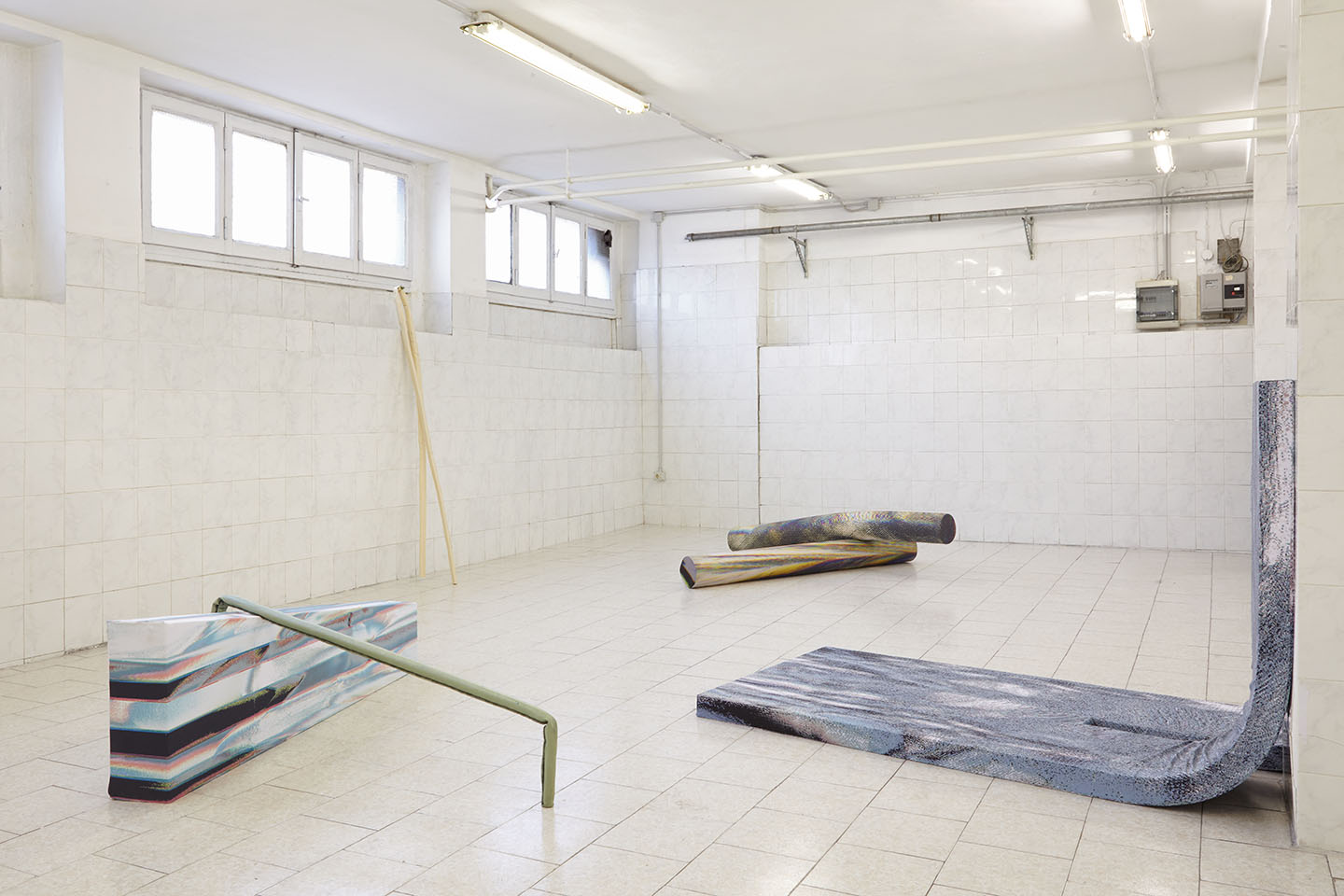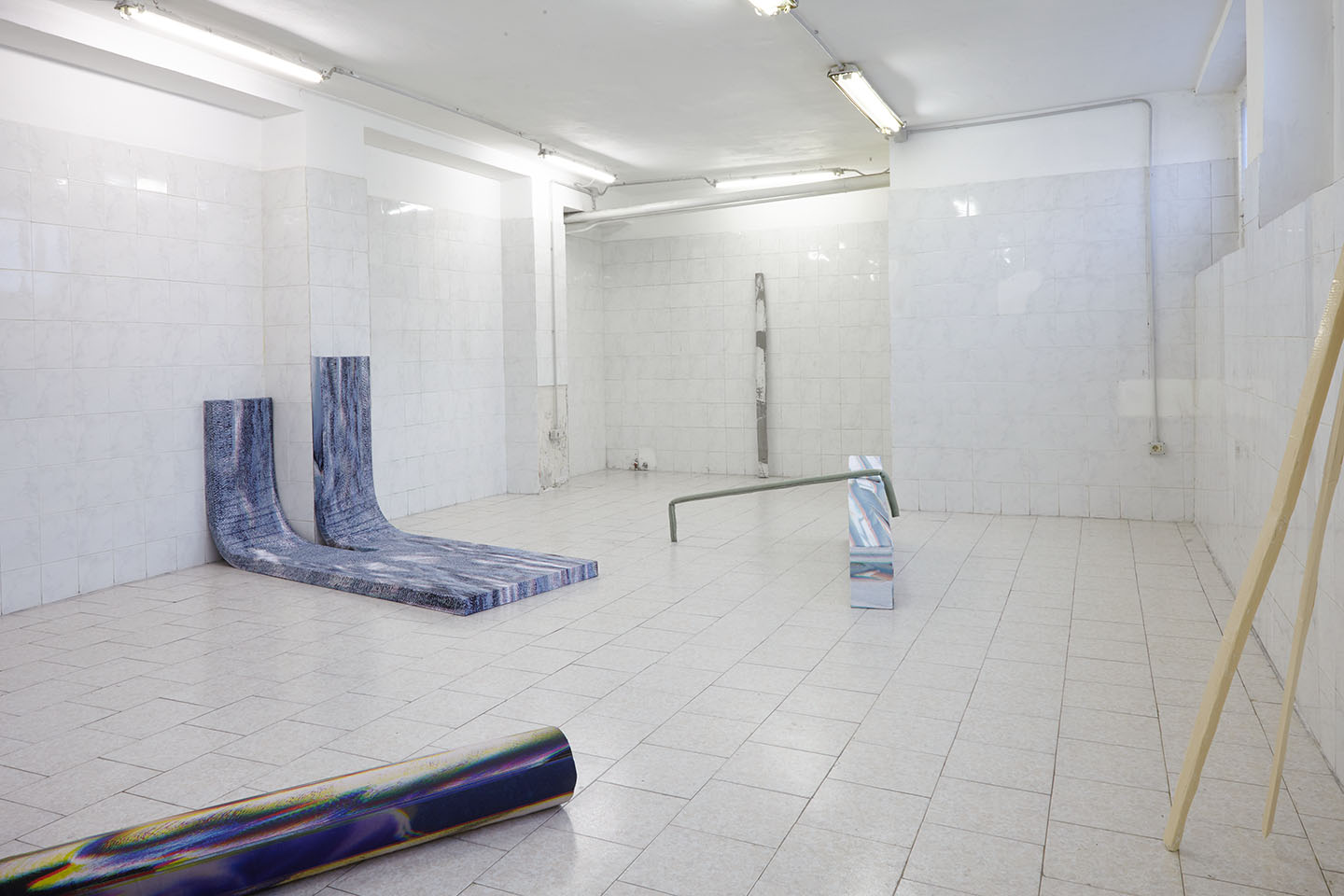 Considering the language of dance, the term à terre indicates steps performed on the ground, while en l'air indicates steps performed detaching yourself from the floor.
On the occasion of her solo exhibition, Sara Enrico writes a new score, rereading the lines she found in TILE space. Imagining exhibition time and space inspired by a choreographic language, the artist installed her works creating an interaction between themselves and the audience, this balance is possible only considering the performative side of the artworks within the exhibition space.
Each element is conceived through surfaces and volumes, which are hiding or highlighting surfaces created by different production layers. Through material addition and subtraction, the artist realizes translation and transformation processes –both manual and digital- which are fundamental to understand and reread ideas and objects.
These works are usually realized as tubular and simplified forms, filled spaces and reinterpretation of objects took from different environments. Showing anthropomorphic shape, similar to humans in the exhibition space, they are bodies in stasis, which are demanding our gaze to perform a new shape. As elements of a stage, the artworks create a context in which act and narration begin from their surfaces. Materials, detained gestures, stratifications, shapes, and positions are linguistic elements that open a new dialogue with objects starting from a visual approach and reaching the tactile and cultural one. An intimate dialogue between the artist and viewers surrounding sculptures creates a waiting area and deep mutual observation.
.
at TILE Project Space, Milan
until 2 April 2017