REVIEWS
Sarah Lucas "Dame Zero" at kurimanzutto, Mexico City
Close
1
2
3
4
5
6
7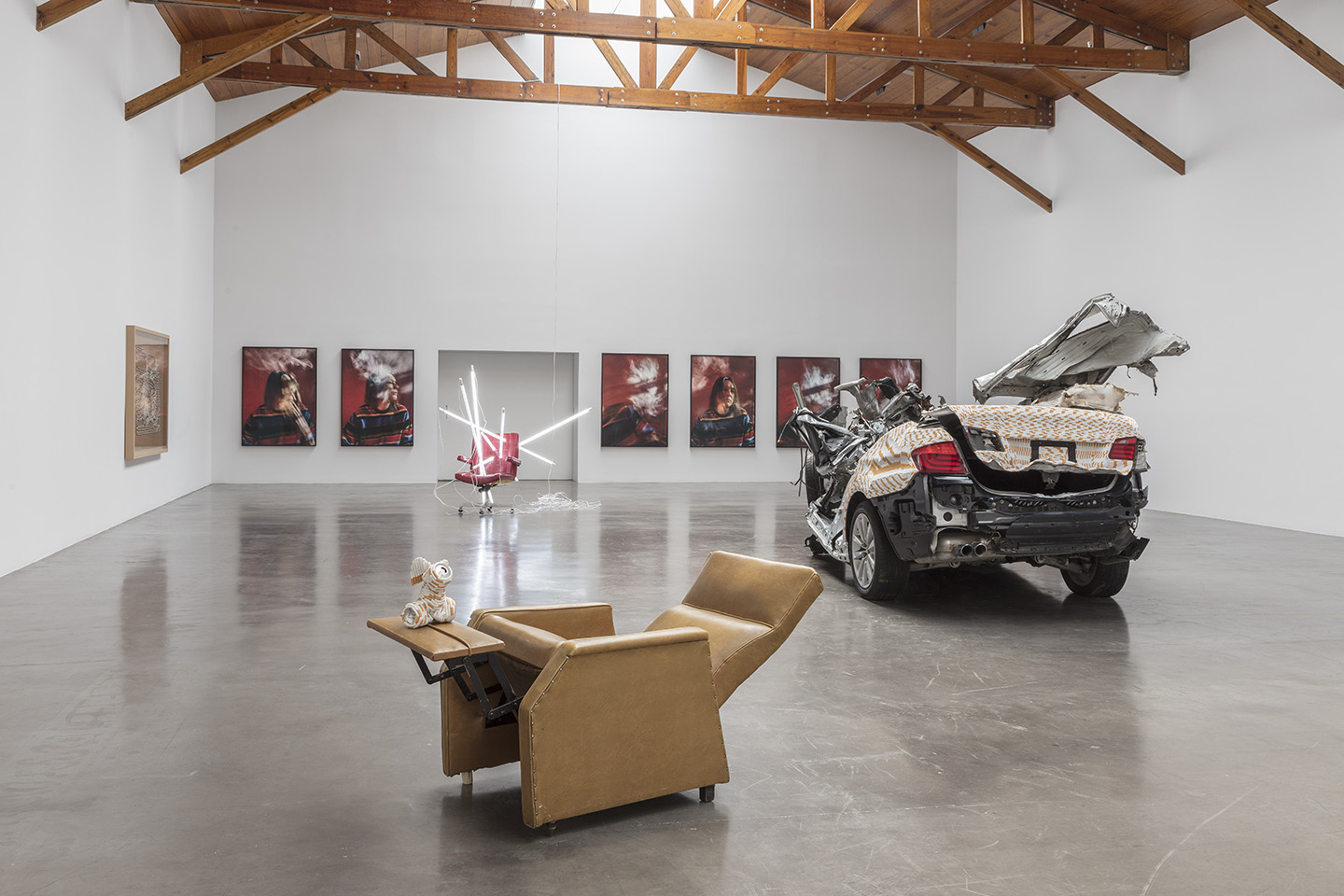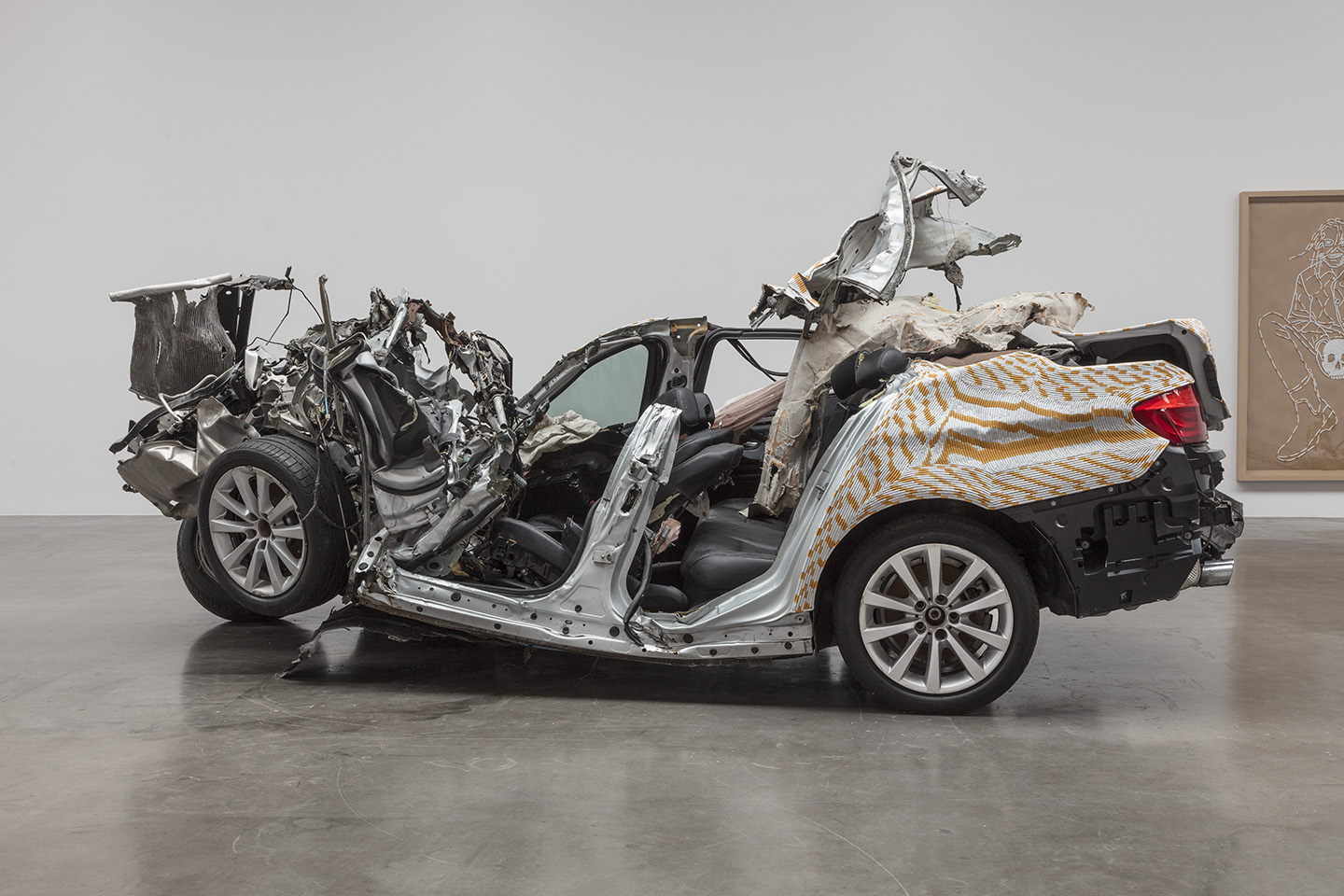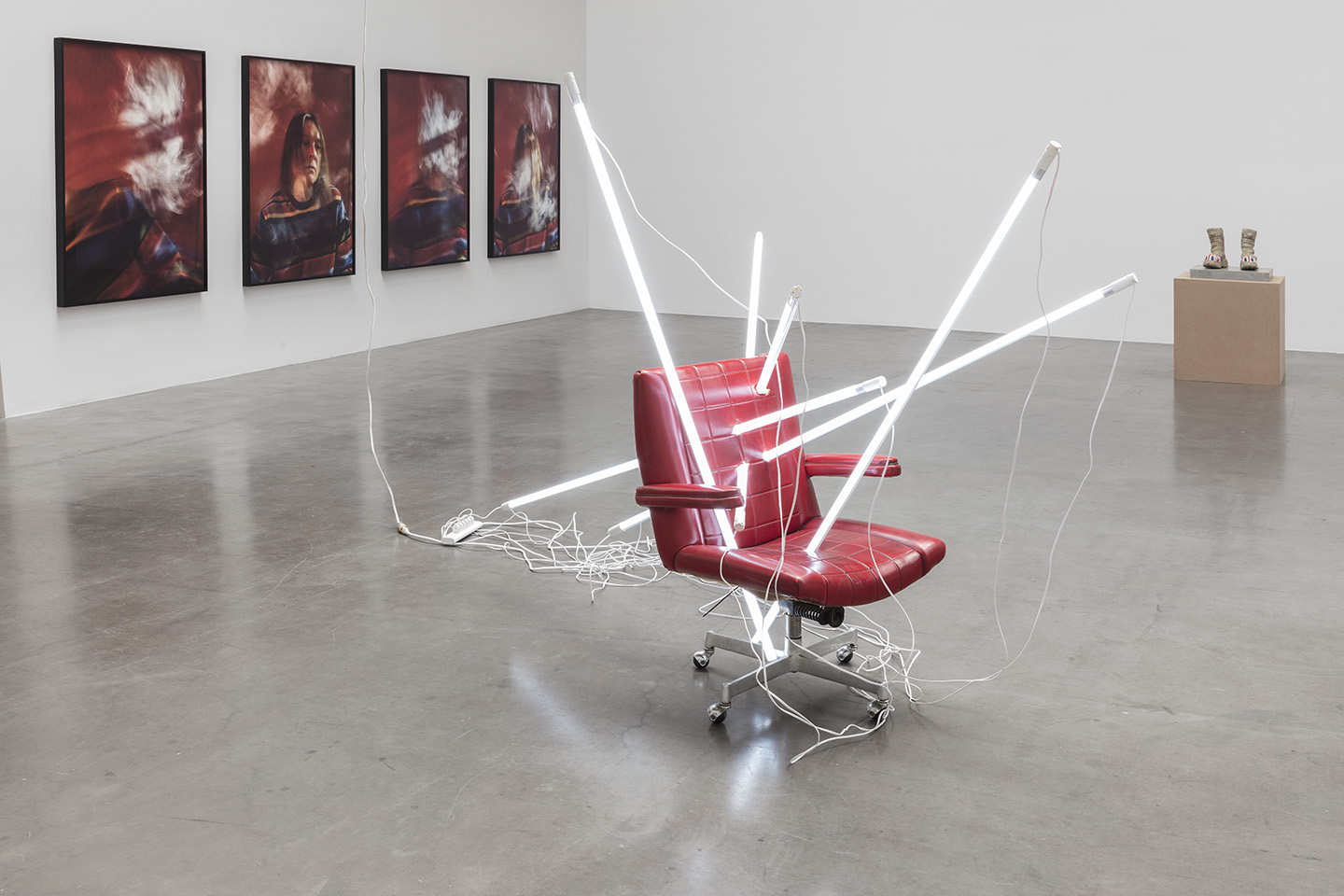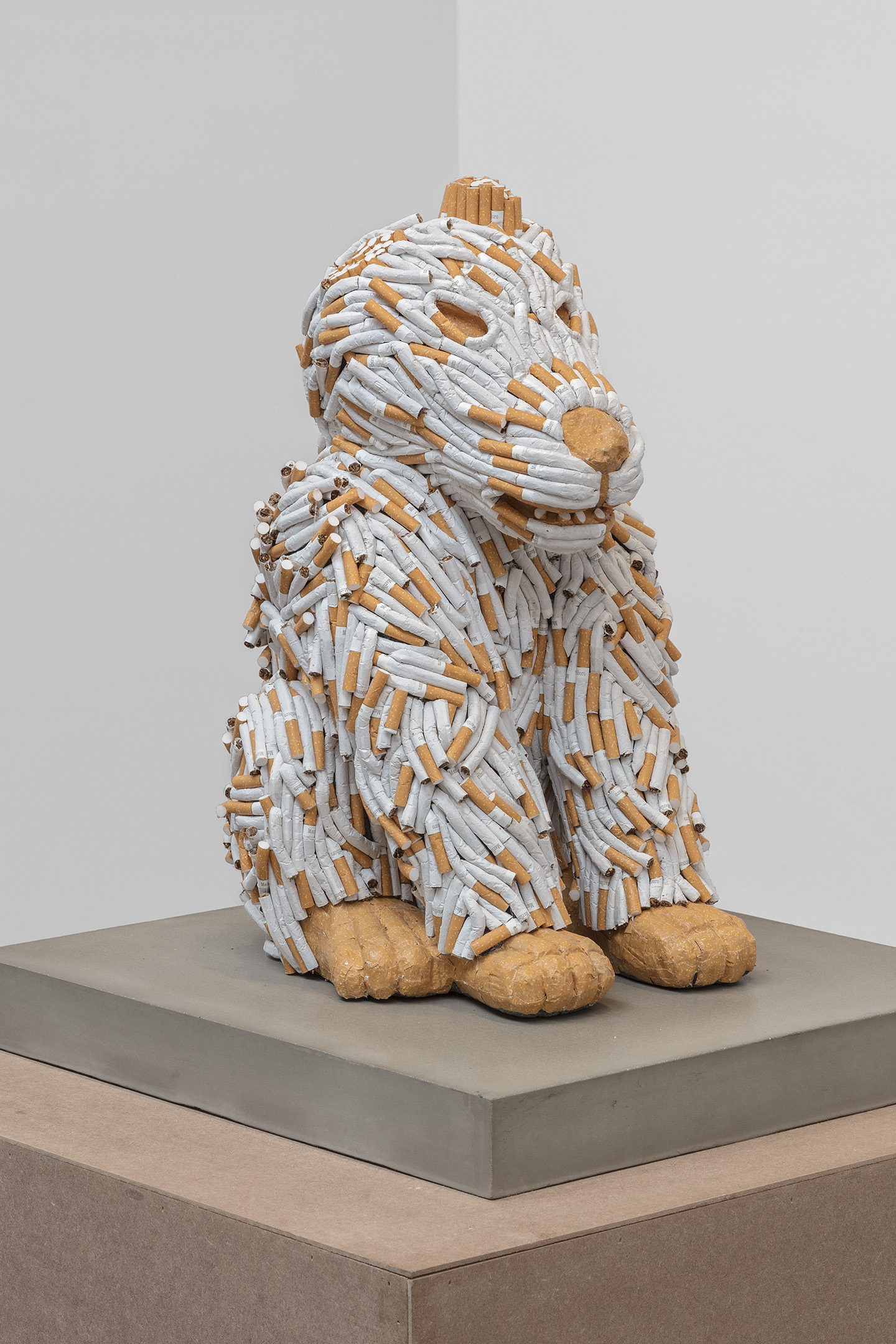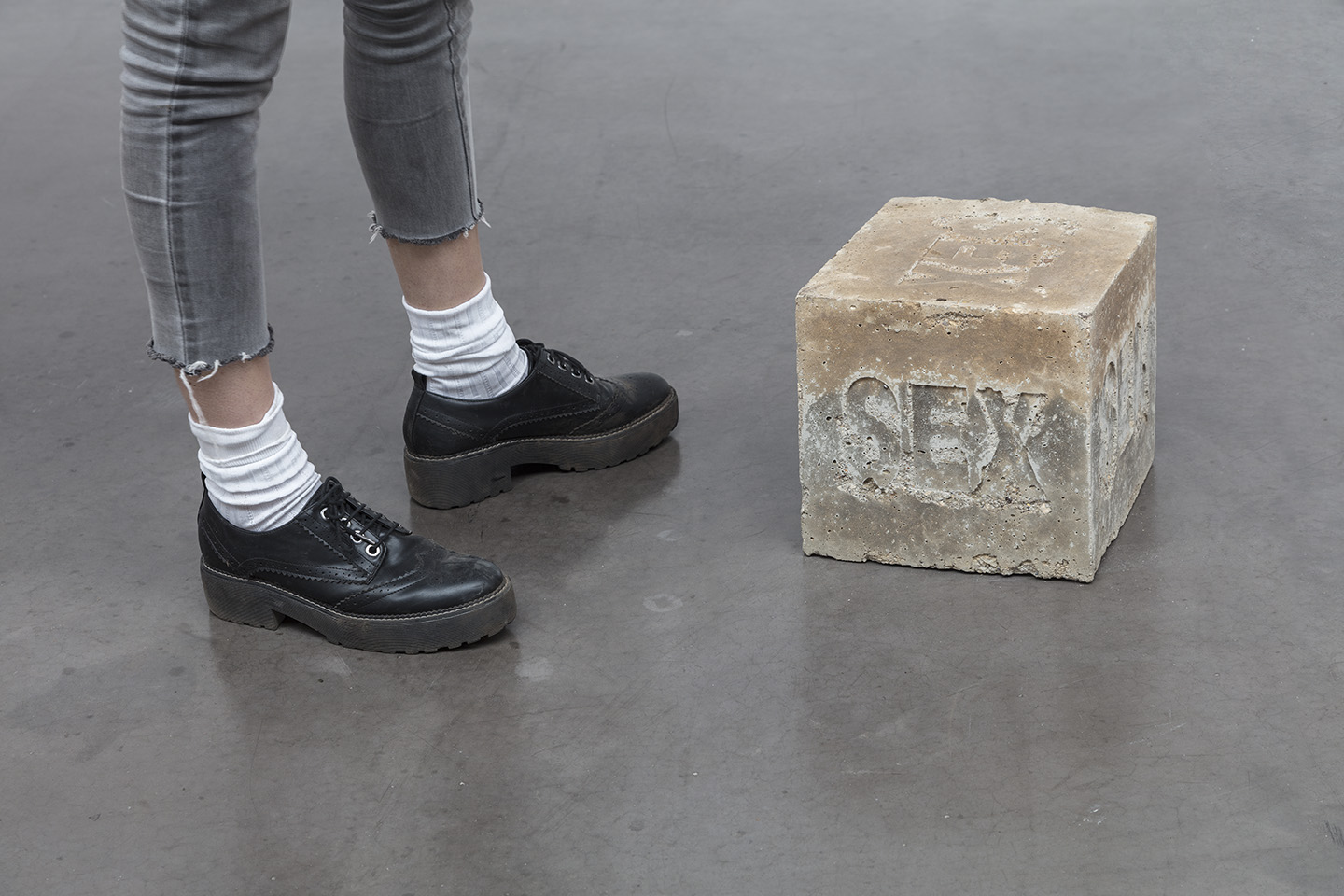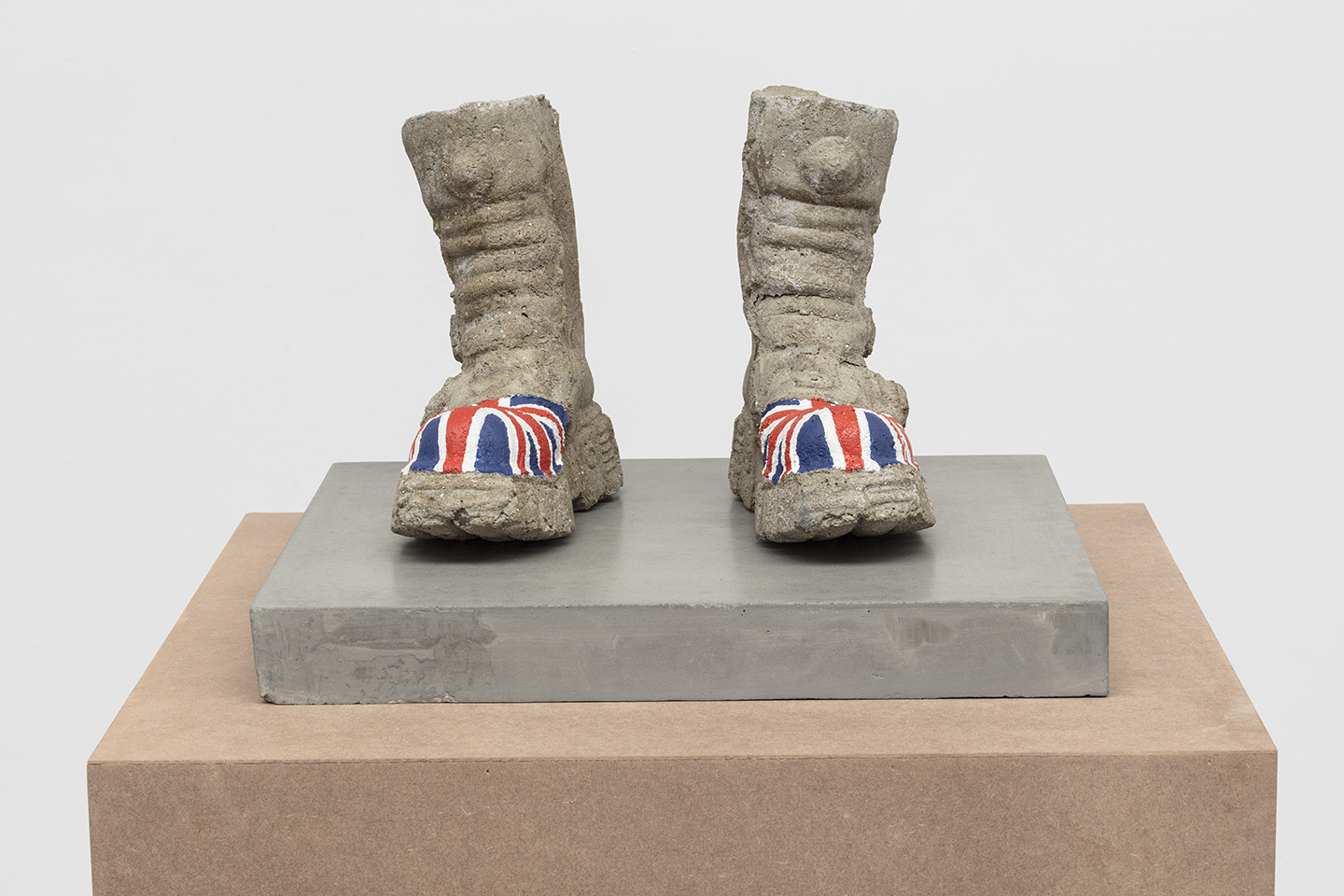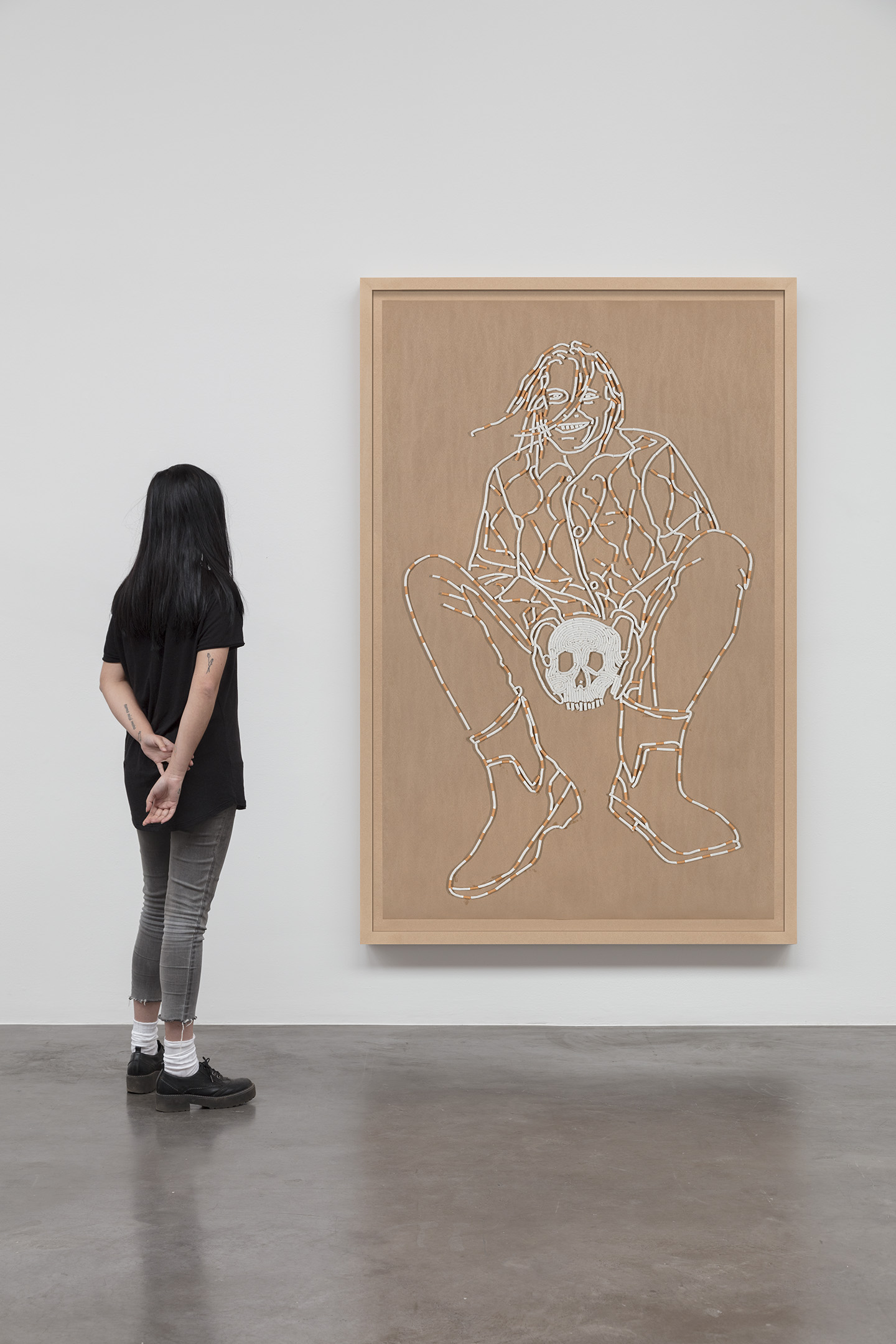 by Francesco Scasciamacchia
In a casual conversation with Sarah Lucas at kurimanzutto in Mexico City, one statement by the artist grabs my attention: "I do believe in utopia." Such an affirmation initially sounds anachronistic and overly ideological for work so light in its form and its use of ordinary, banal objects—cigarettes, eggs, feathers—and so explicit in its content, like cigarettes depicting Frida Kahlo and Diego Rivera (Exquisite Corpse [2018]), or the fluorescent "phallic" lights that drill into a chair (Exacto [2018]). I used to think about utopia as reminiscent of past ideologies that pertain to modernity, and figure that such concepts have been relegated to the periphery of Western European philosophical and artistic traditions, such that now, when someone like Lucas mentions her belief in them, it immediately provokes a sense of temporal dislocation and conceptual disorientation.
Not only for the historical defeat of the modern project, but also because philosophically we sit comfortably in the dominant postmodern rhetoric that "there is no outside," no outer space out there where we can reimagine the actual socioeconomic and political conditions that constrain, limit, and forcefully construct our inner desires.
Also, if we think of utopia artistically, it sounds intellectually engaged, requiring a sophisticated reading of theory. Modern artists performing utopia are "heavy" to handle, engaged as they were with the reading of Marx and the Frankfurt School, participating in the intellectual discourse of their times while creating art as a space for contributing to politics. Utopia, then, philosophically and artistically, had a political connotation.
But how can one today speak of utopia in a global (art) world, where everything is digested, regurgitated, and put on display in order to repeatedly perform the logic of "all is inside" (the other side of "there is no outside")? And more: Can it be still be useful to think of utopia, and how it can be articulated creatively in a generative way to avoid the risk of its becoming, once again, a failed
illusion? In a way that creates some distance from easy associations with oppressive past ideologies?
Entering Lucas's solo show at kurimanzutto, one immediately has a synesthetic experience mainly thanks to the olfactory—there is an intense smell from the smashed eggs on the white wall, the result of the last night's Throwing Eggs Party. The eggshells on the floor and the dried white and yellow eggs on the wall look like an abstract painting. Apparently only women were invited to launch the eggs, while two gigantic red and pink phallus sculptures could be activated by men, who in wearing them reduced their masculinity to a generic phallus. As a corollary to this, on the day of the opening a man wearing a woman's soutane and a pair of Dr. Martens juggled fragile egg-balls (I've Got the Balls [2018]). The humorous nature of what the artist calls "eggs action painting" makes a joke of an art historical technique, and this "take it easy" logic permeates not only Lucas's artistic production, but her whole life. Hosting a party for producing a collective work while grabbing a beer reduces the "pressure" and "heaviness" of performing the role of the mainstream artist who must fulfill the expectations of her audience, her market, her gallery. It means delegating to easiness the "true" nature of creativity. It means, above all, recuperating a world where for a night or for an event the gallery becomes a playground for "kids," that innocent, trivial, rebel subject who is allowed to reverse conventions. Solid masculine testicles become fragile eggs to smash, and masculine identities become humorous "phallus" puppets. Women regain full agency. A juggler juggles fragile eggs.

The raw, ordinary, banal material of Lucas's art stands for a position that tries to "take it easy" with art production but also at the same time announce a manifesto around the idea that we live with art every day with our friends and other beloved people.
Such delegation of agency and structure of social support for the production of a piece is a way to contradict the art historically constructed idea of the Great Artist. The Great Artist is, of course, conceived of as one who has "genius," that is to say an atemporal and mysterious power somehow embedded in the person of the Great Artist, usually a man, like Jackson Pollock with his action painting. Through disclosing the crucial question of the conditions generally productive of great art, like the collective nature of the egg-painted wall, or the thanks to her friends at the end of the wall text and press release, or the invite to a party for a beer, Lucas leads us to the "easy" utopia of women. Egg action painting is a statement to minimize the "great," the "genius," the "originality" of male artists, an invitation to produce art that is explicit, obvious, banal, like sculpting an office chair with fluorescent lights (Exacto [2018]), like depicting Frida Kahlo and Diego Rivera with cigarettes (Exquisite Corpse [2018]), like photographing herself while smoking (Red Sky Series [2018]), like smashing eggs on a wall (I've Got the Balls [2018]).
As with the concept of utopia, relegated to the margin of ideological discourse, women, raw materials, leisure time, unproductivity, and everyday life aesthetics are peripheral subjects/objects in the exercise of a female utopia that reduces the "heaviness" of oppressive past ideologies in favor of a liberating and easy gesture: like smashing eggs on a wall and "don't take it too seriously!"
at kurimanzutto, Mexico City
until 5 May 2018