EXHIBITIONS
Sarah Lucas "Nuds" at Anahuacalli Museo Diego Rivera, Mexico City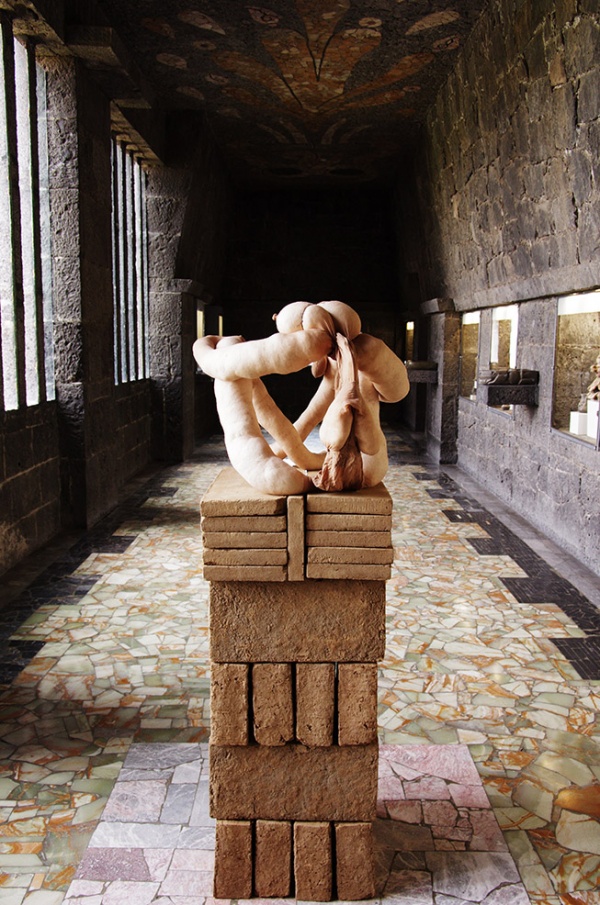 The Museo Anahuacalli, built by Diego Rivera and Juan O'Gorman evinces the life, work and personality of Diego Rivera, who always looked to provoke and create controversy. The muralist designed this construction in the 30's, upon the only raising in Coyoacan, at the San Pablo Tepetlapa town.
At the museum's interior, Rivera thought to exhibit his large pre-hispanic art collection –made out of more than 50 thousand pieces– in a merely aesthetic order, where no regions, epochs, cultures or other archaeological criteria mattered, but only the intrinsic beauty of the piece. The concept itself was revolutionary at a time when the Museo Nacional de Antropología (National Museum of Anthropology) didn't even existed.
This side of the story, the people who worked with him and the Oaxacan craftsmen, were the inspiration for Sarah Lucas to create wraps and drawings, which not only in shape but also in content expressed their experiences. Accordingly, we find Trotsky's portrait, made by Vlady –a Russian-Mexican friend of Diego Rivera–, an erotic drawing taken from a book by the same author and a bust of Benito Juarez intervened with cigarettes. On the other hand, we look at pieces, which clearly remind us of her previous work, however, they are a clear example of everything she lived during her stay at Mexico City, Oaxaca or of her first impression when she arrived to the Museo Diego Rivera Anahuacalli.
The exhibition inside the museum is perfectly integrated with the space and the archaeological pieces exhibited. Without pretending to invade the space, Sarah Lucas builds pieces, which, because of their colour and shape, agree perfectly with it, in such a way that the thirteen sculptures and the two drawings are place through each of the museum's rooms in a harmonious way.
The materials she used for the exhibition were found and selected at the city of Oaxaca, such as the adobe used to build the pieces' pedestals, the nylon stockings, the cotton brought from Juchitan, the paper and the cigarettes.
The exhibition is produced in collaboration with kurimanzutto, Mexico City
–
at Anahuacalli Museo Diego Rivera, Mexico City
until June 8, 2012
–
–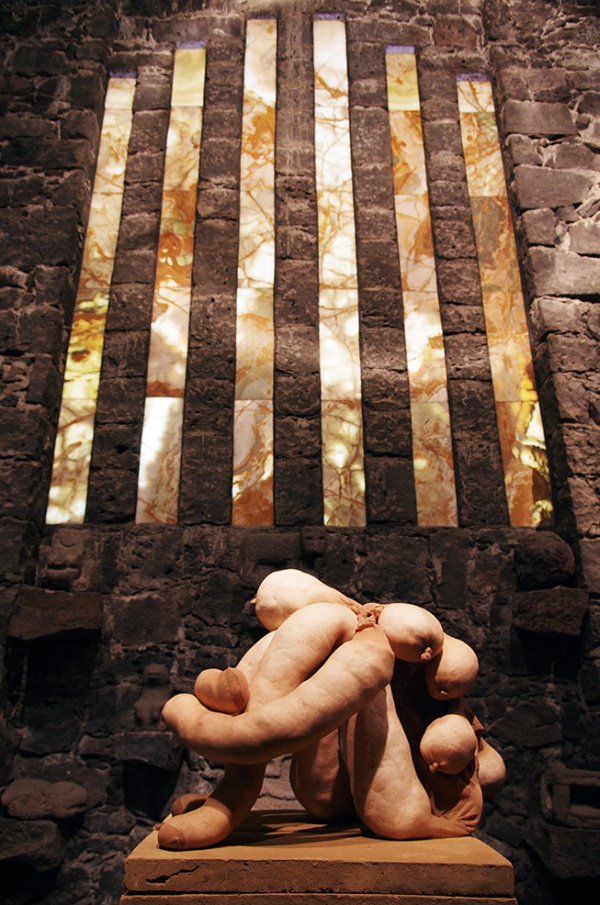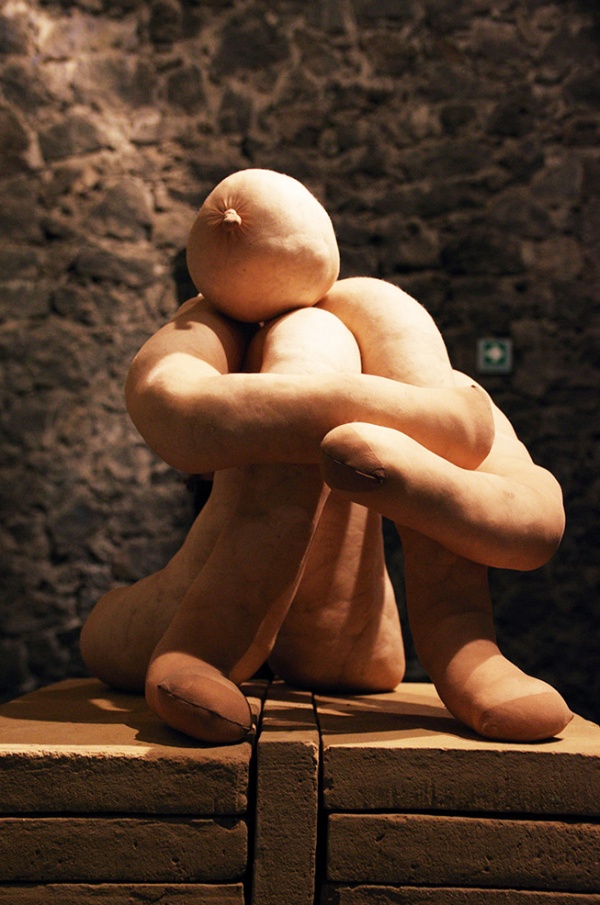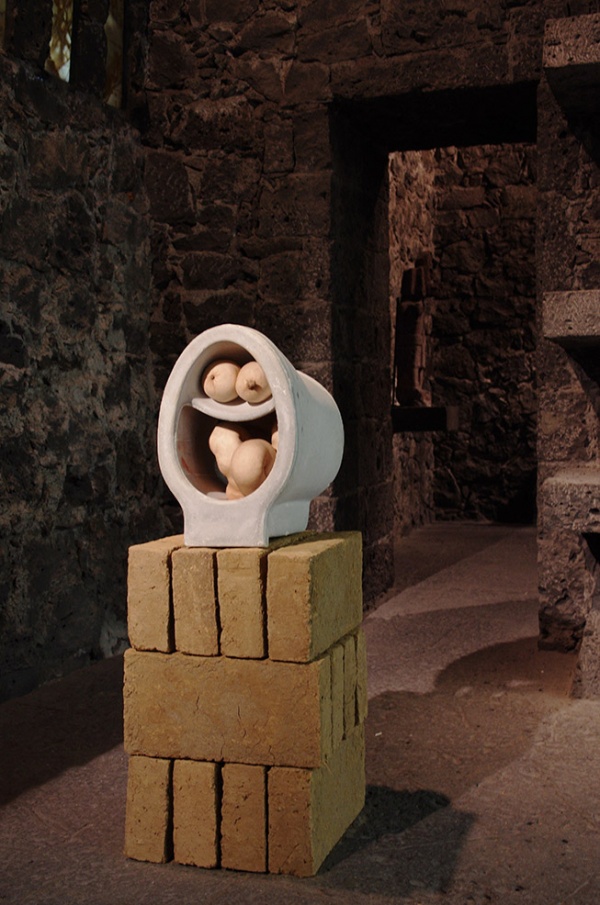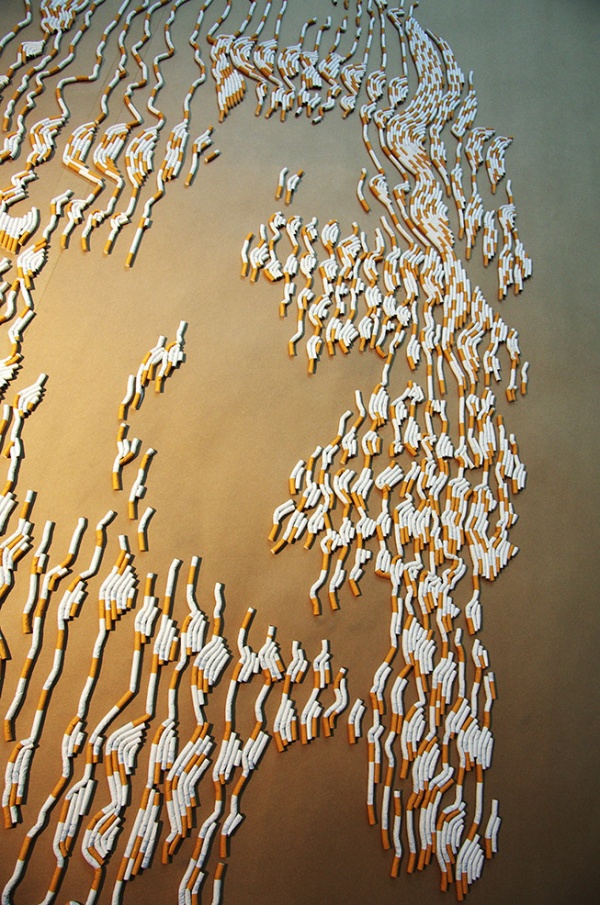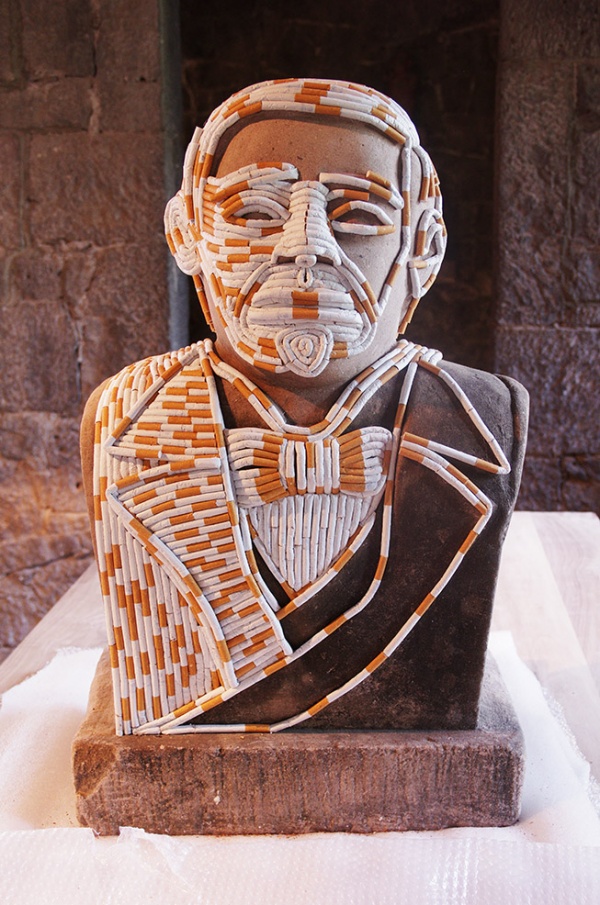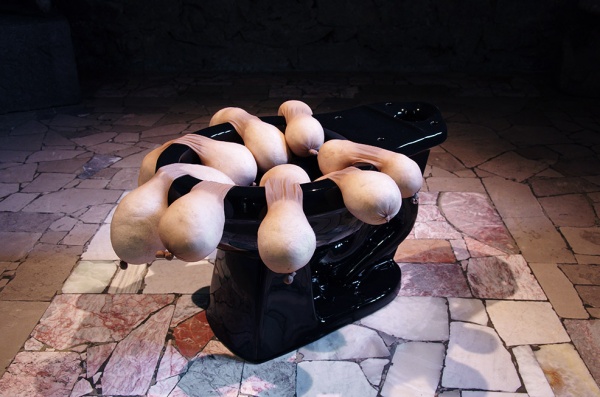 Courtesy of the artist and kurimanzutto, Mexico City. Photography by Julian Simmons