EXHIBITIONS
Sébastien Rémy "les cellules blanches, nues et le sommeil électrique" at CAC Brétigny, Brétigny-sur-Orge
Close
1
2
3
4
5
6
7
8
9
10
11
12
13
14
15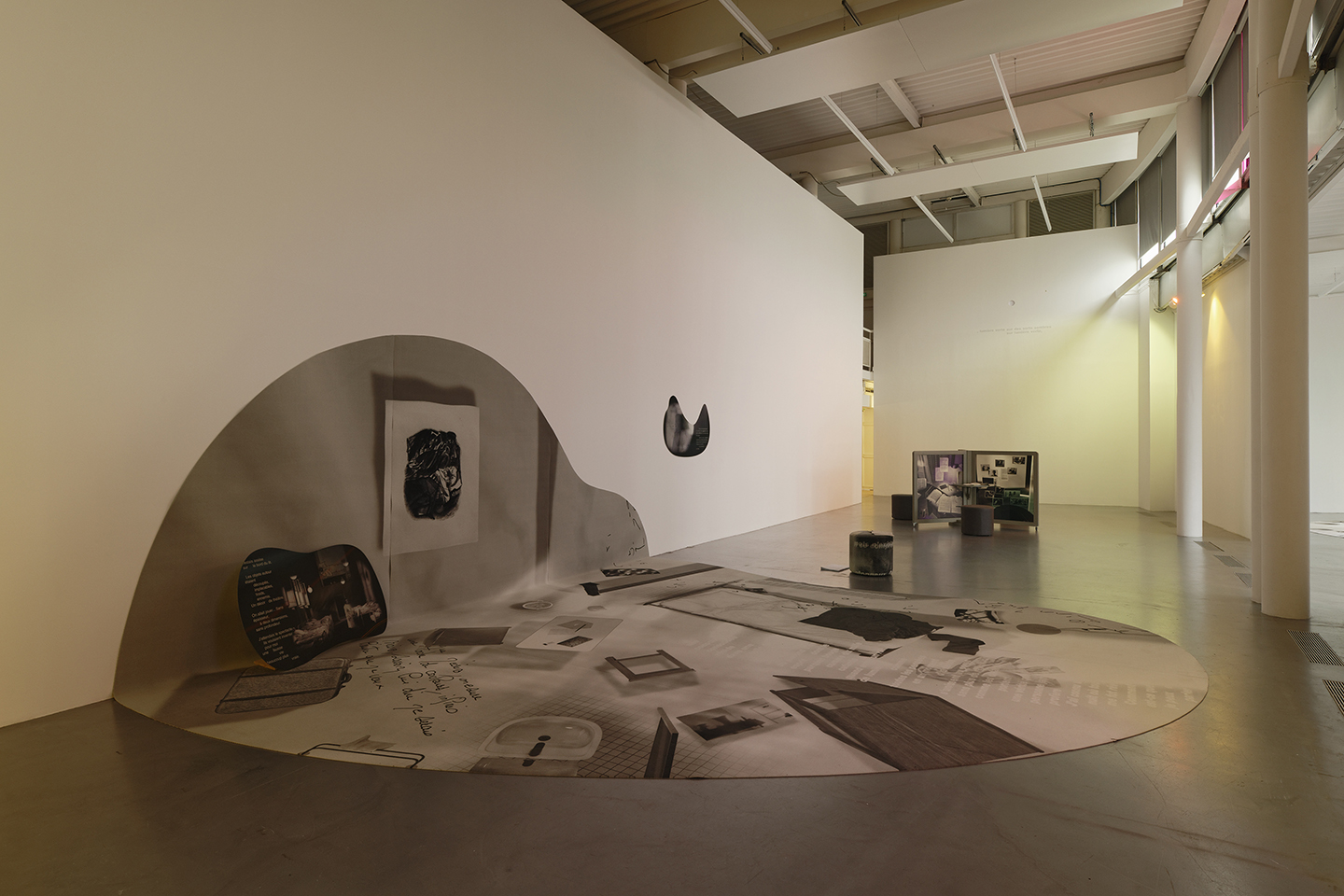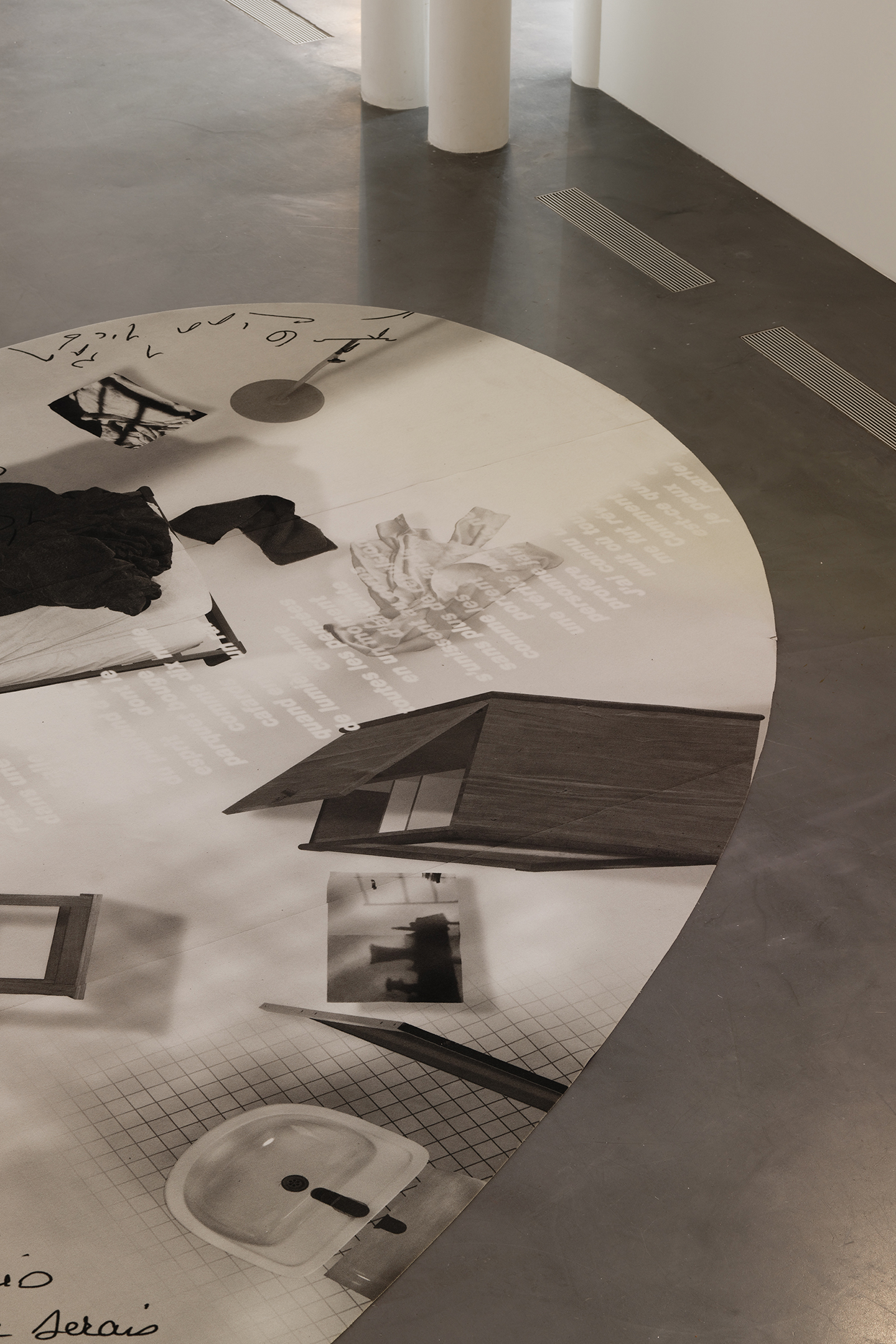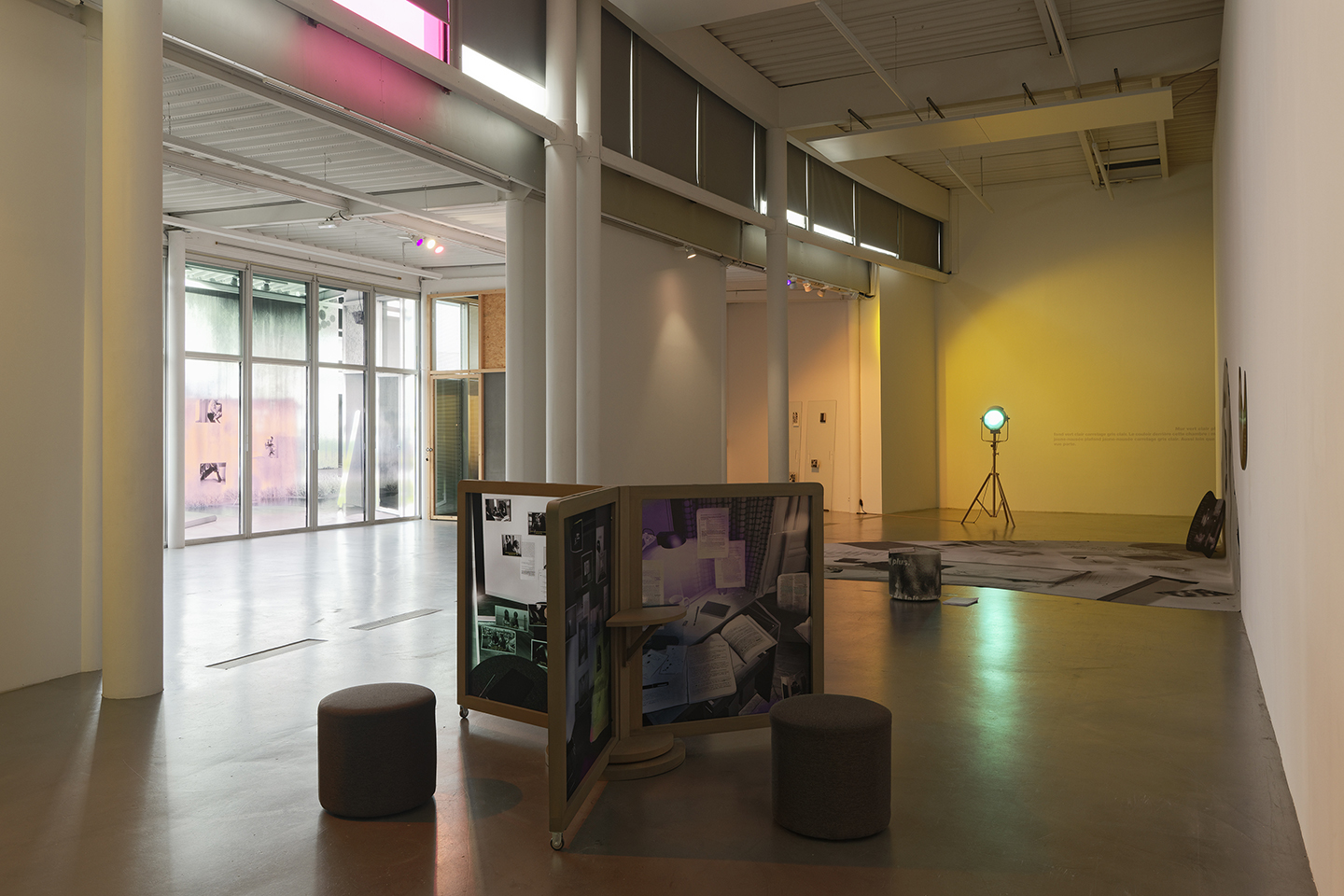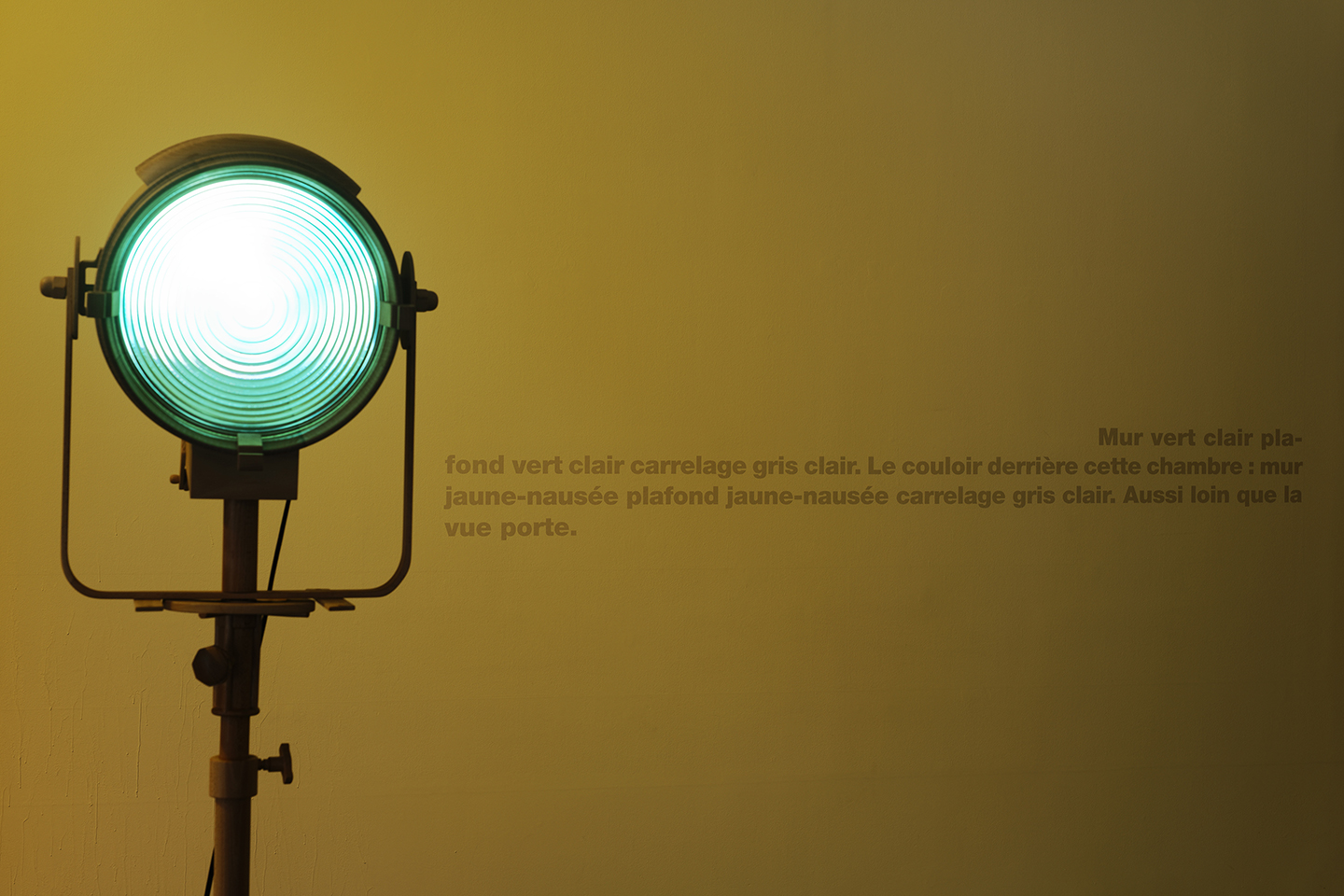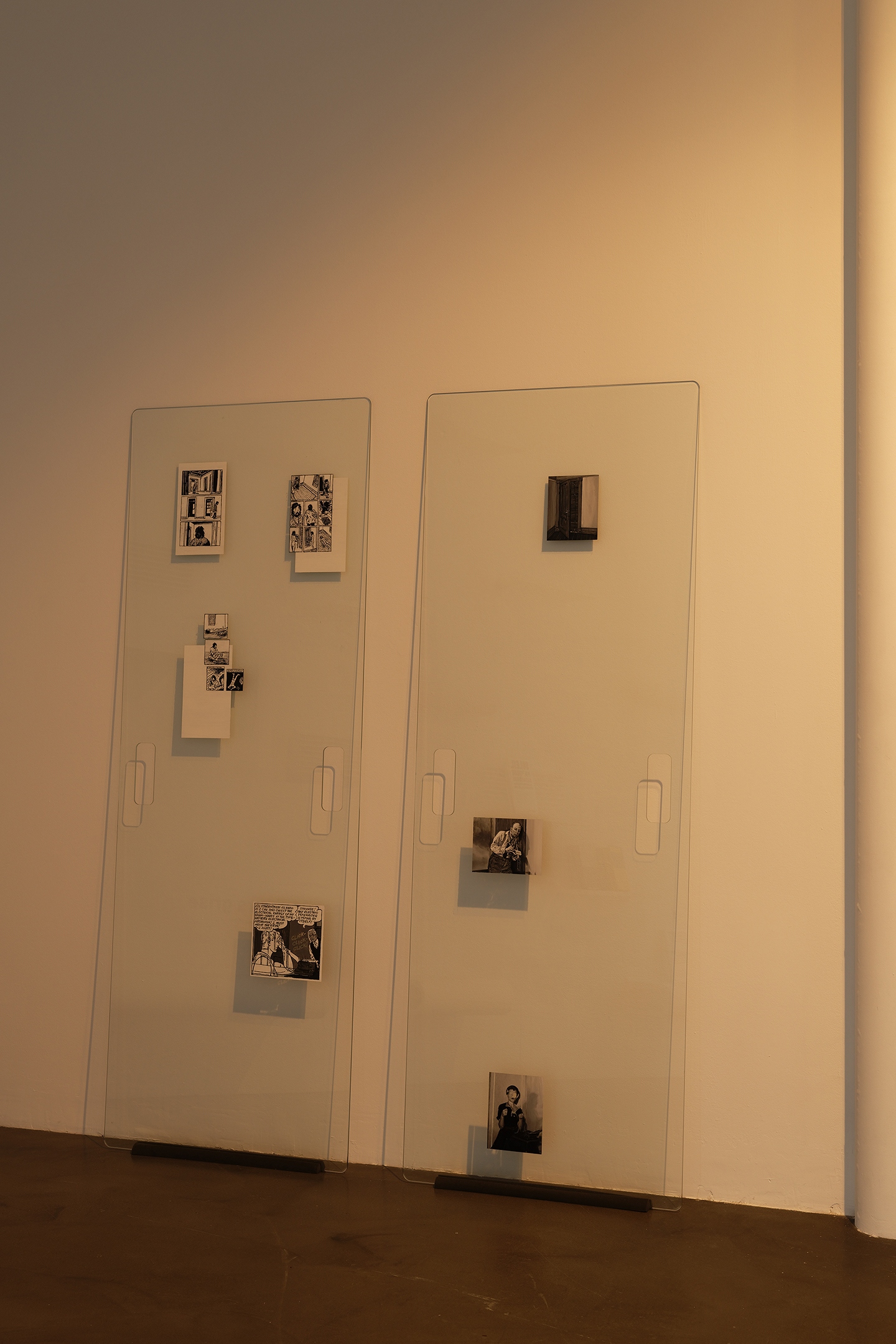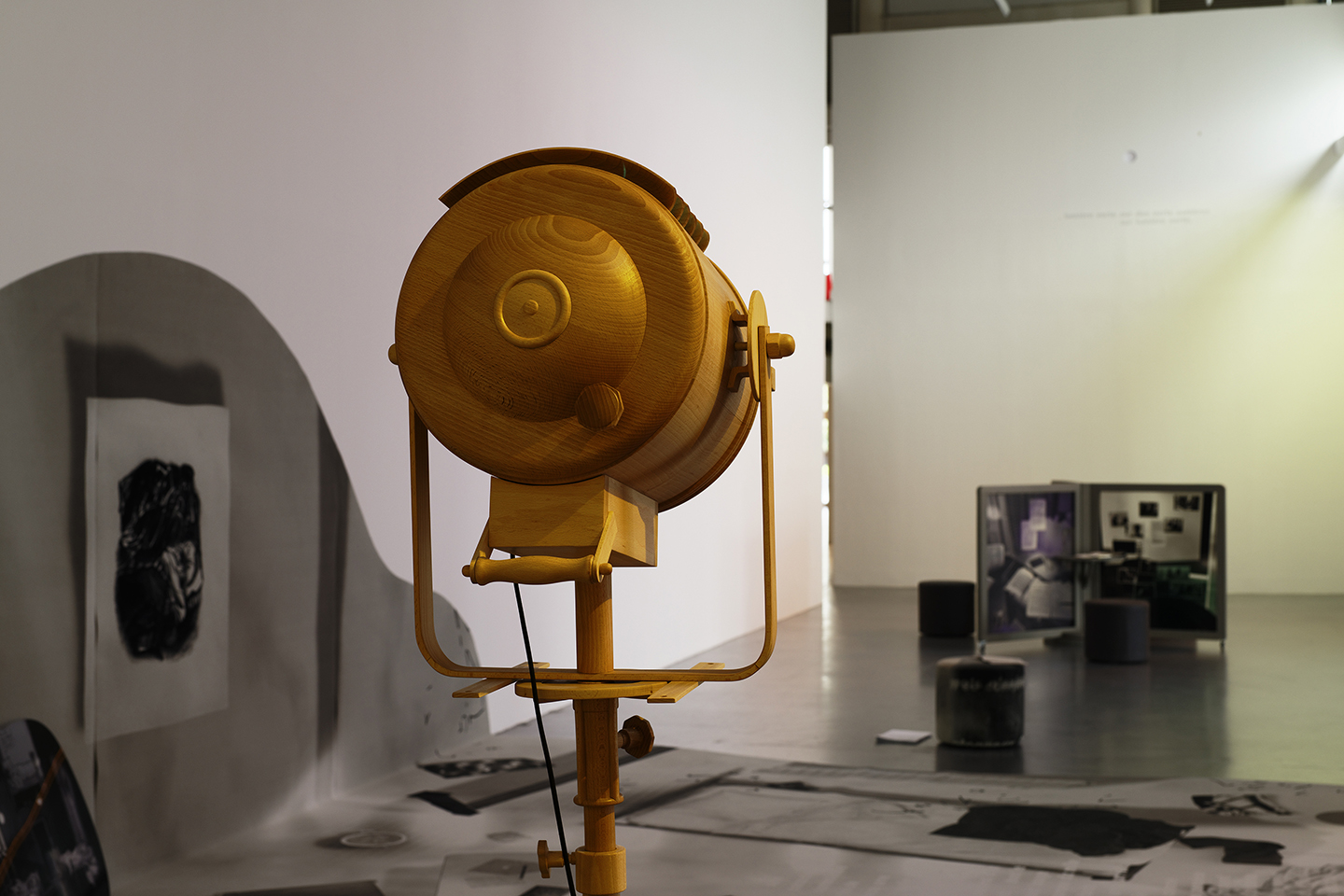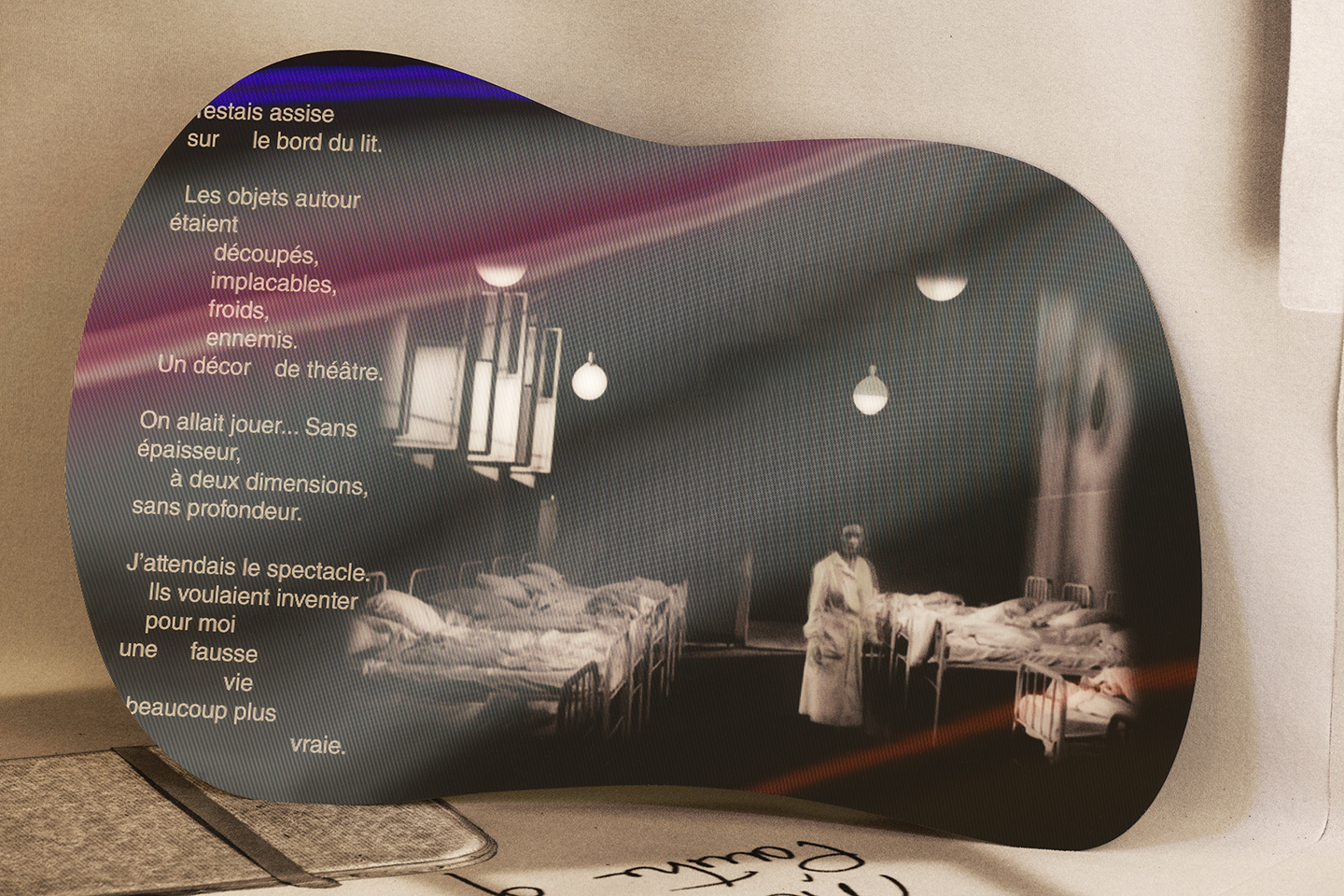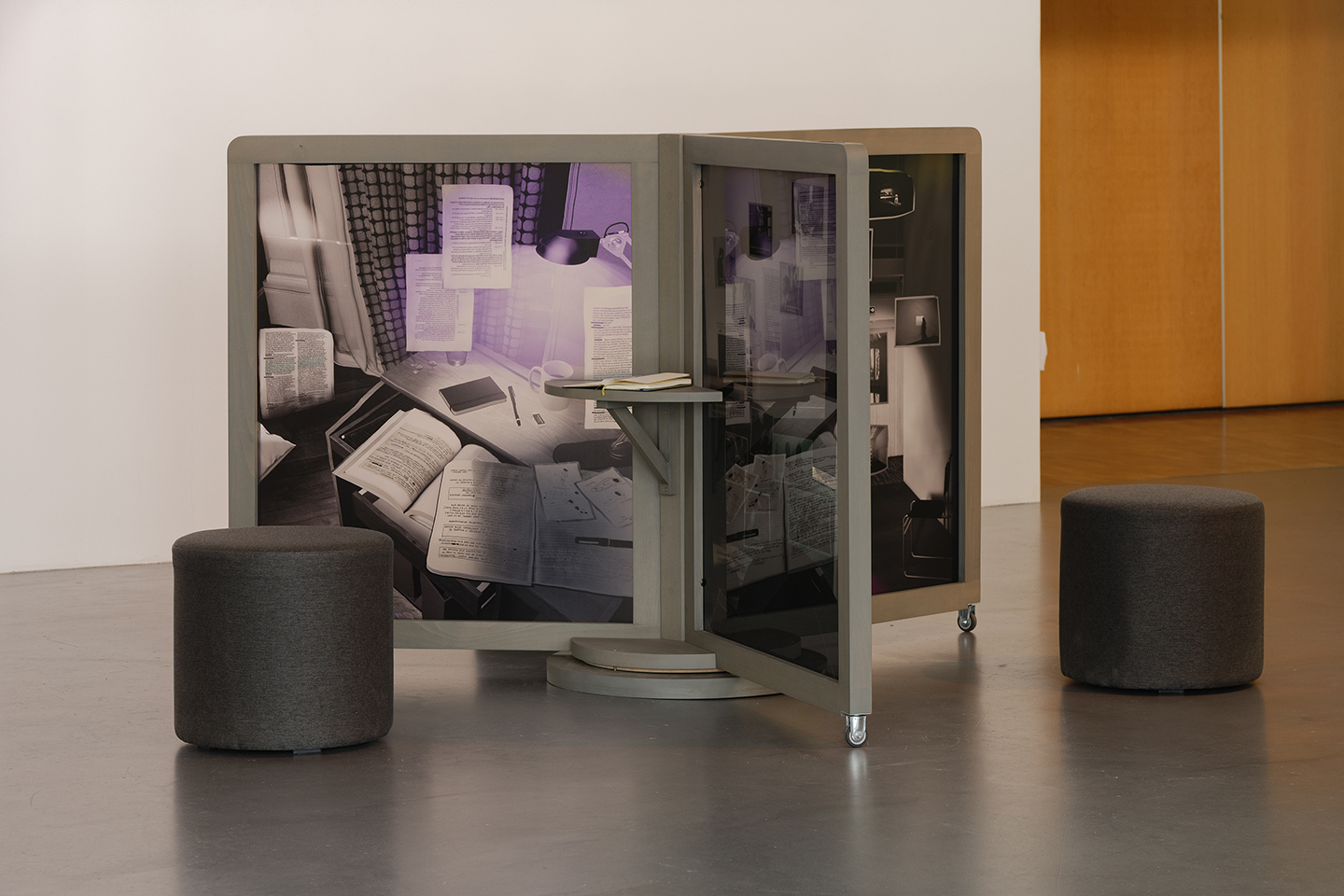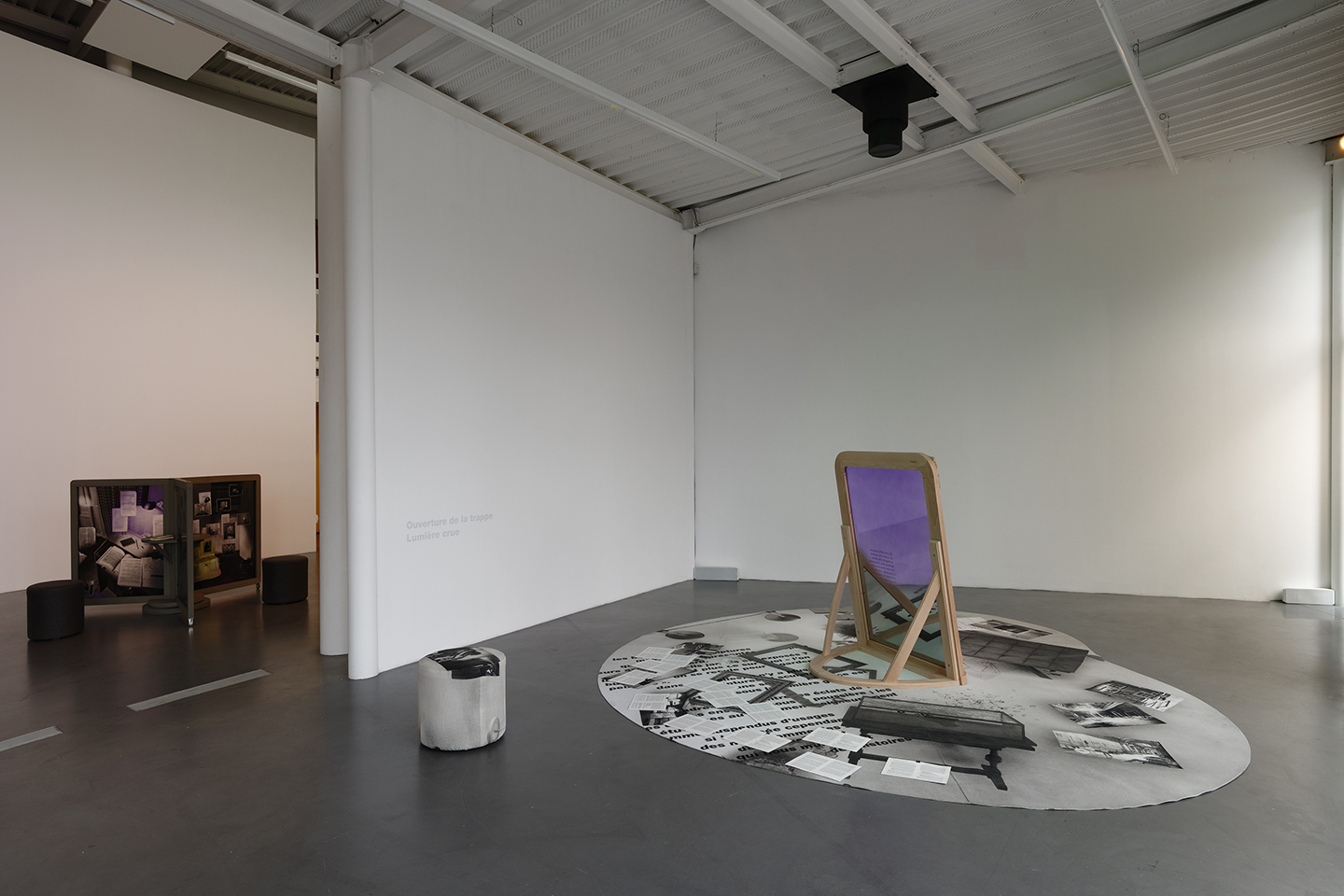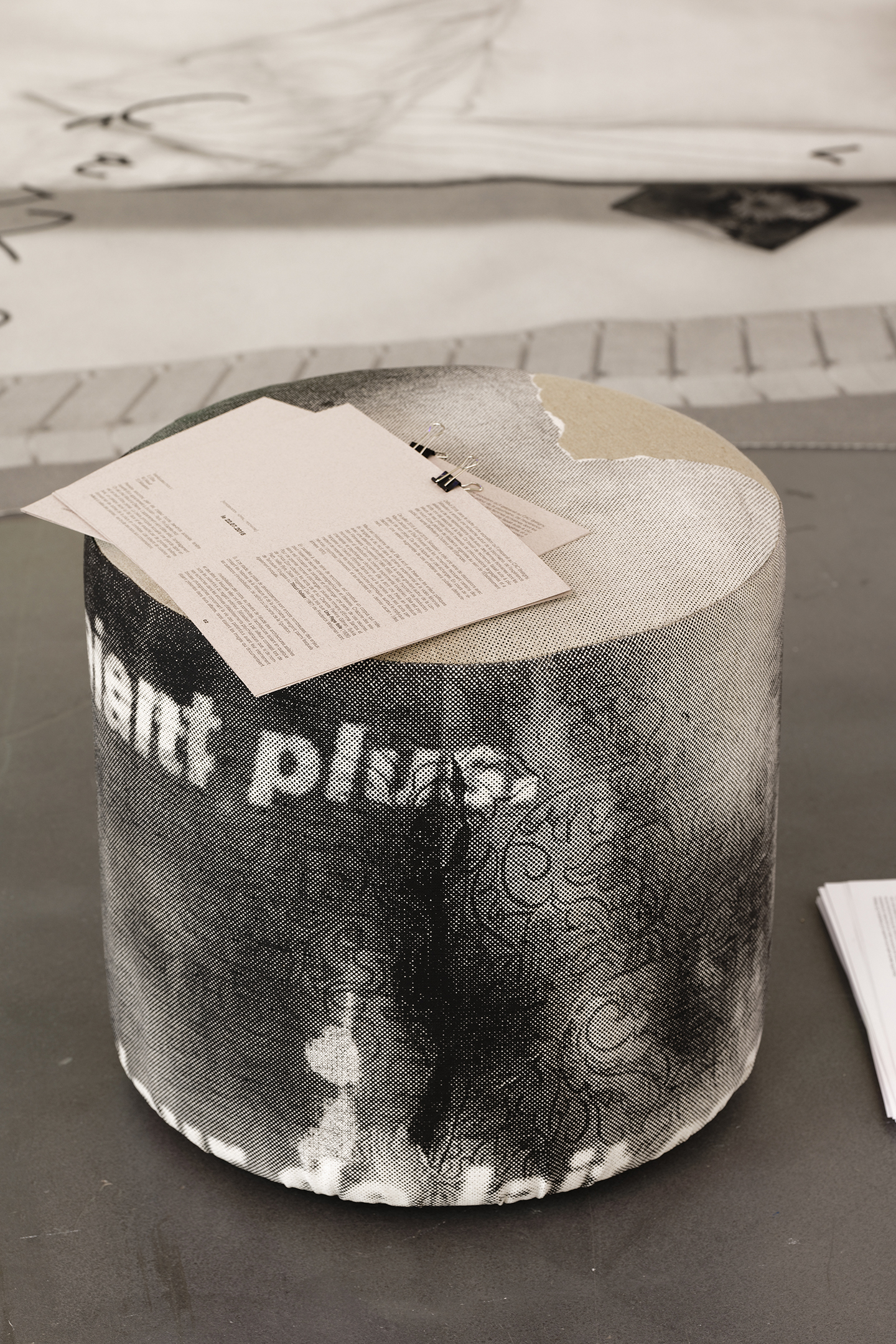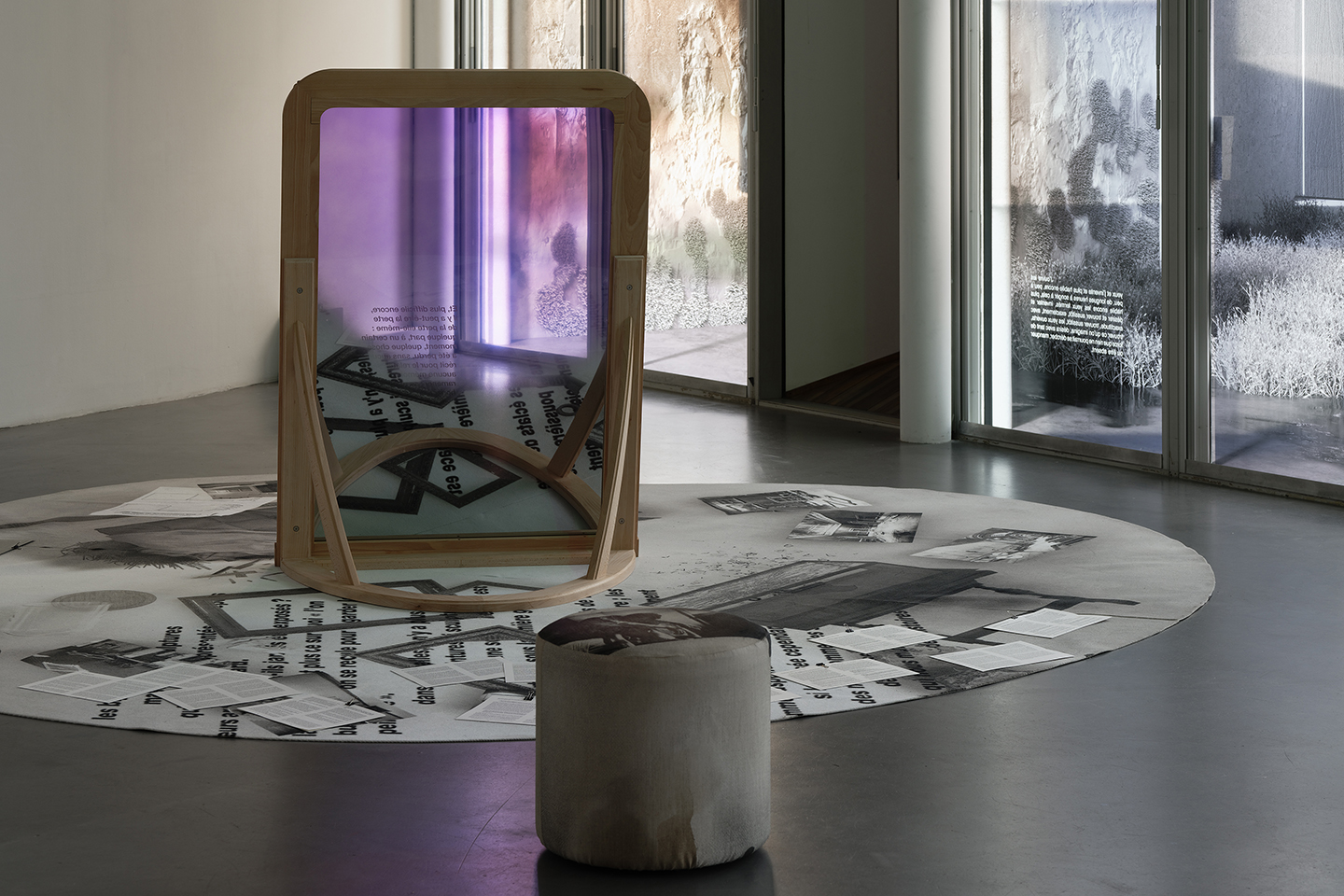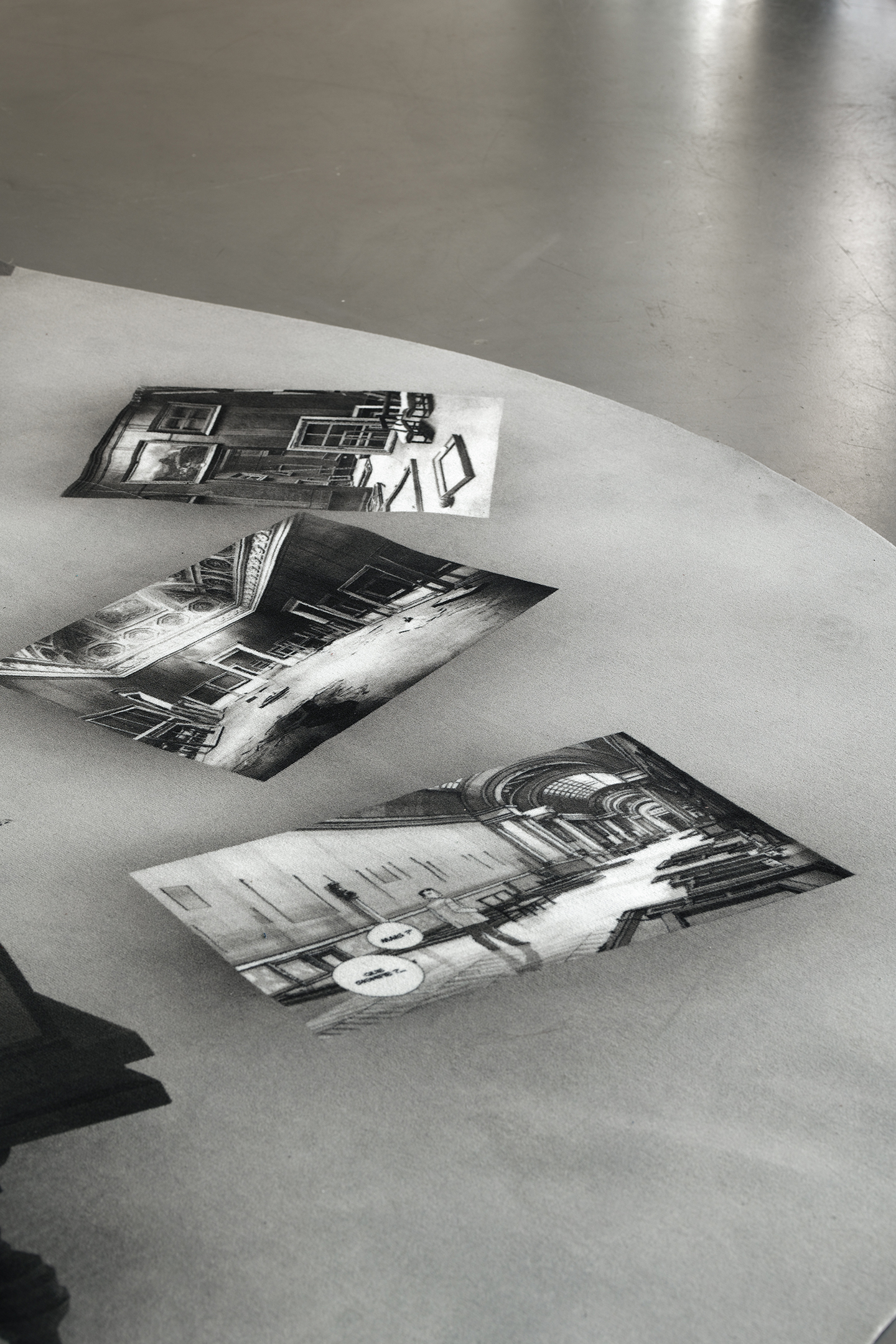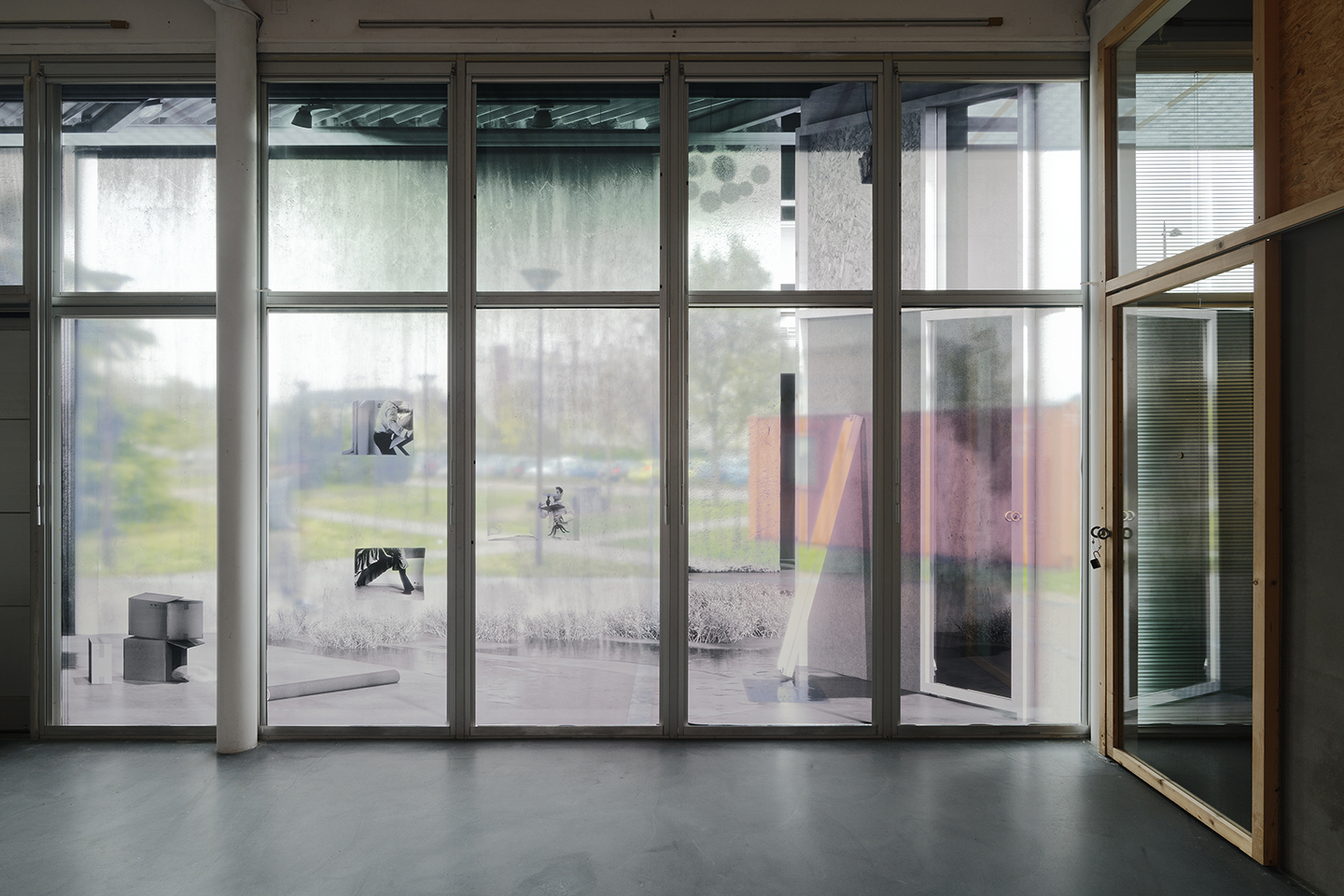 Curator: Céline Poulin, assisted by Camille Martin.
Starting with collections of documents that are viewed as a research support, Sébastien Rémy has developed a body of work that cuts across several fields of study (literature, art and film history, etc.), offering us ways of envisaging transmission as well as an exploration of figures of withdrawal.
The show brings together new projects connected with the artist's residency at CAC Brétigny and at Barthélémy Durand Hospital along with several recent pieces in a specific configuration. Tant que je vous parle ce n'est pas une frontière (It is no demarcation line as long as i am speaking to you) took shape during the "Vocales" show and is therefore actualized now. Looking like a piece of furniture midway between a revolving door and an indiscret sofa (a three-seat armchair popular during the Second Empire), the piece sparks dialogue through a series of images and words arranged on the Plexiglass. Amongthe various theater, film and art references, the motifs of exchange, or more precisely,the moments when language, having been thwarted, tends to give way to other types of connection, announce possible threads of future conversations.
In sans titres (loss), viewers' bodies, in a situation playing out around a perceptual confusion, between uncertain reflections and colored shadows, absorb a story of museums that have been stripped of their collection and despoiled artworks. Printed on a rug, archival photographs and fragments of text summon the silences of a heritage expressed by what is not there. Dramatized in this way, the space deployed by the piece, virtually and physically, becomes a site from which to project narratives. Whether reported, made up of many voices, already formulated, or in the process of being articulated, language occupies a central place in the show as a locus of knowledge and the discovery of others.

at CAC Brétigny, Brétigny-sur-Orge
until 8 June 2019