EXHIBITIONS
Secret Societies "To Know, To Dare, To Will, To Keep Silence" at CAPC, Bordeaux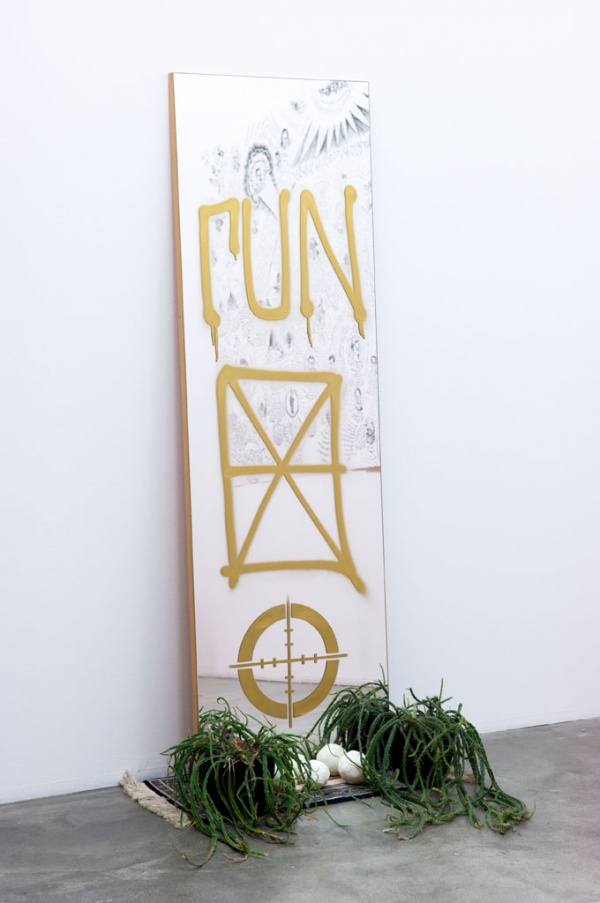 The term "secret societies" describes groups pursuing various political, social, economic, religious, esoteric and occult interests and objectives all of which have a conspiratorial background. Whether harmless alliances such as hermetic youth scenes, academic brotherhoods, or influential business combines, such associations always operate in the dark to preserve their secret knowledge and protect their exclusive circle of members. Man has always been fascinated with secret societies and their clandestine rites,their covert knowledge, and exclusive circle of members. Particularly in times of crises, secret societies provide surrogate values for the prevailing political, social and technological systems of order.

The exhibition "Secret Societies. To Know, To Dare, To Will, To Keep Silence" which was on display at the Schirn Kunsthalle from June 23 until September 25, 2011 and which is corrently on view at CAPC Museum of Contemporary Art, Bordeaux until February 26, 2012, deals with the general theme of secret societies through the prism of contemporary art in the current context of media super-exposure – from WikiLeaks to Credit Rating Agencies (CRA), just to quote two current examples.

The main goal of the exhibition is not to render visible what is invisible nor to uncover secret conspiracies but to highlight through a wide variety of works by contemporary artists, certain questions raised by the sudden and recent outbreak of visibility on the part of secret societies. It is through the paradox that secrets are only secrets if they are communicated, yet disappear as soon as they are out, that this representative selection of artworks relates to secret societies and to society at large.
Artists featured – Kenneth Anger, Anonymous, Art & Language, Dan Attoe, Abel Auer, Jean-Luc Blanc, Armin Boehm, Cris Brodahl, Steve Claydon, Aaron Curry, Enrico David, Brice Dellsperger, Kaye Donachie, Gardar Eide Einarsson, Tim Ellis, Matias Faldbakken, Gretchen Faust, Simone Gilges, Goldin+Senneby. Julian Göthe, Eva Grubinger, Uwe Henneken, Benedikt Hipp, Karl Holmqvist, Jenny Holzer, Jonathan Horowitz, Rashid Johnson, Edward Kay, Joachim Koester, Terence Koh, Donghee Koo, Bernd Krauss, Skafte Kuhn, Elad Lassry, Gabriel Lester, Goshka Macuga, Jill Magid, Duncan Marquiss, Fabian Marti, Alex Müller, David Noonan, Rupert Norfolk, Matthew Ronay, Markus Schinwald, Sean Snyder, Jim Shaw, Jennifer Tee, Suzanne Treister, Luca Vitone, Ulla von Brandenburg, Carl M. von Hausswolff & Michael Esposito, Cerith Wyn Evans, Lynette Yiadom-Boakye, Lisa Yuskavage, Tobias Zielony
–
Above – "Secret Society," installation view, CAPC, Bordeaux. Photo: F.Deval, Mairie de Bordeaux
–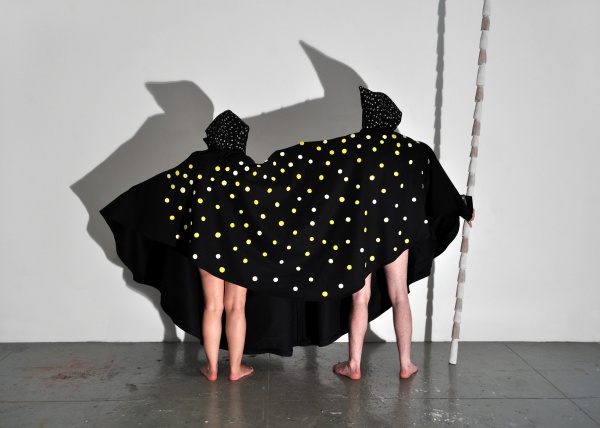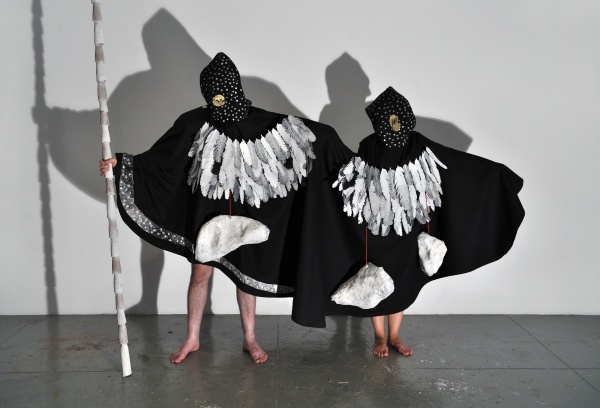 Matthew Ronay, Double Cloak of Stars, 2009. Courtesy: the artist & Andrea Rosen Gallery, New York
Matthew Ronay, Double Cloak of Stars, 2009. Courtesy: Marc Foxx, LA & Andrea Rosen Gallery, New York. Photo: Robert Wedemayer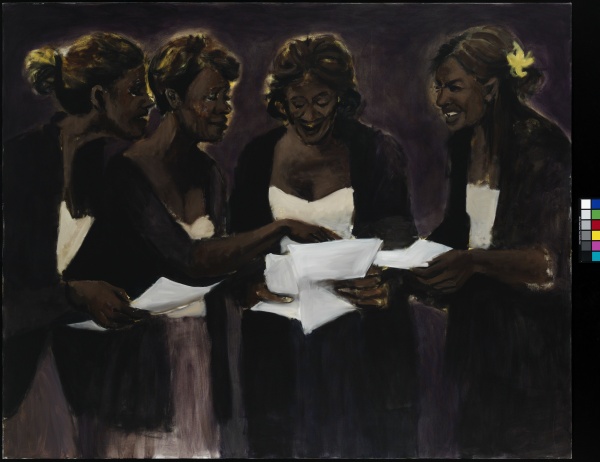 Lynette Yiadom-Boakye, Information, 2010. Courtesy: Corvi-Mora, London. Photo: Marcus Leith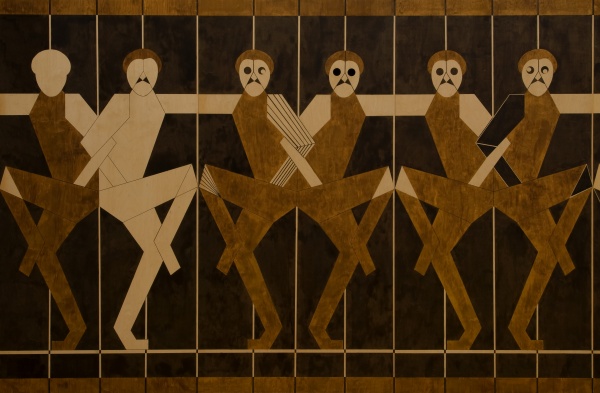 Enrico David, Spring Session Men, detail, 2003-2011. Courtesy: Michael Werner Gallery, New York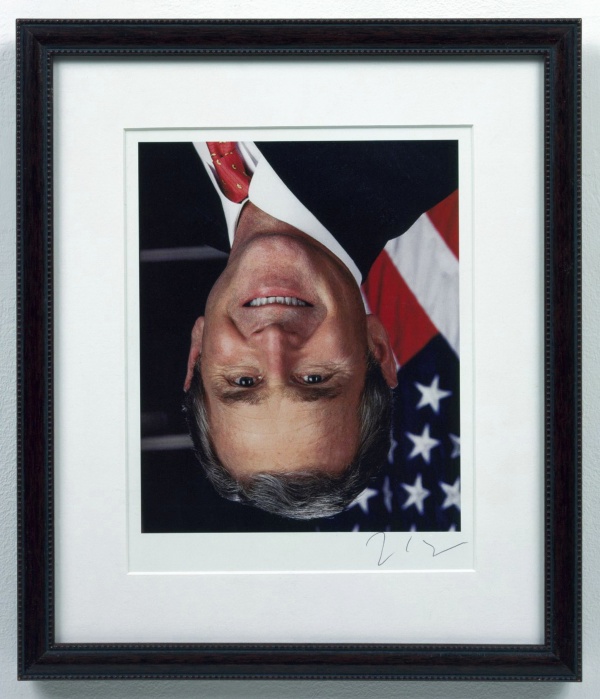 Jonathan Horowitz, Official Portrait of George W Bush Available for Free From the White House Hung Upside Down, 2001. Courtesy: Gavin Brown's enterprise, New York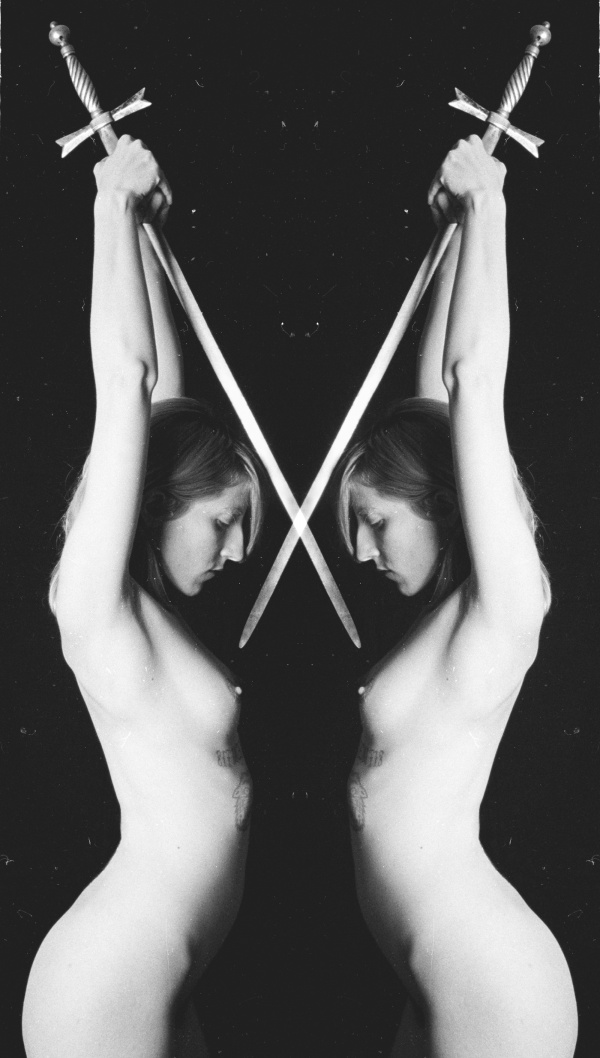 Fabian Marti, Komposition fur einen Rhombus, 2007. Courtesy: the artist, Zabludowicz Collection & Galerie Peter Kilchmann, Zurich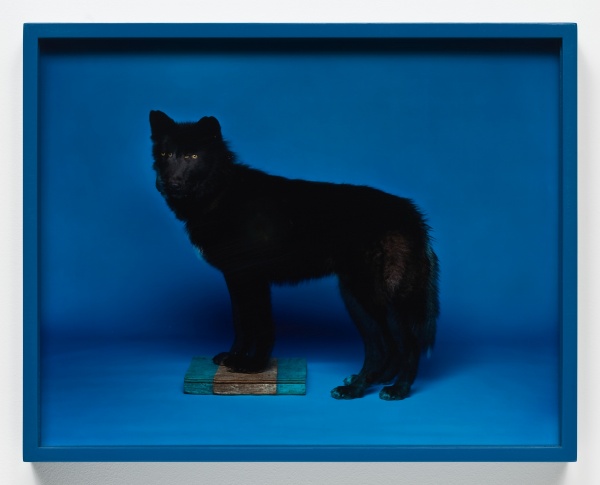 Elad Lassry, Wolf (Blue), 2008. Courtesy: David Kordansky Gallery, Los Angeles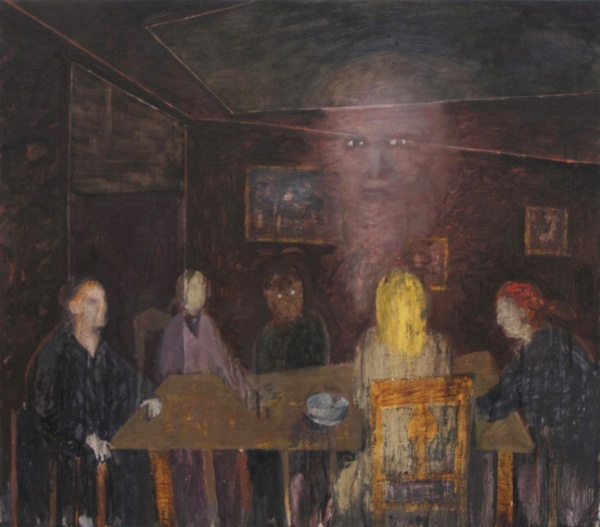 Armin Boehm, 8193, 2009. Courtesy: Stadel Museum, Frankfurt am Main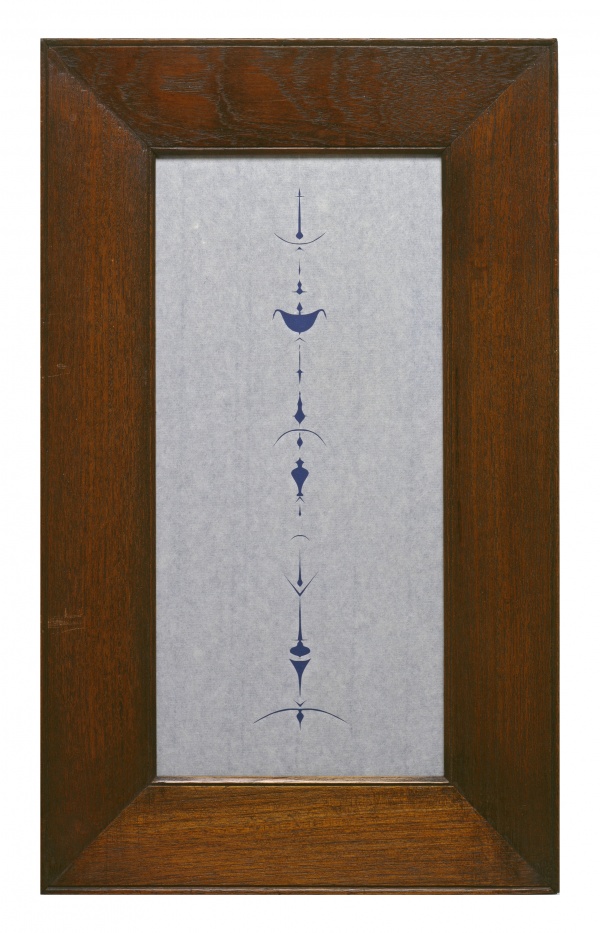 Gretchen Faust, Untitled (GF-020), 2006. Courtesy: greengrassi, London. Photo: Marcus Leith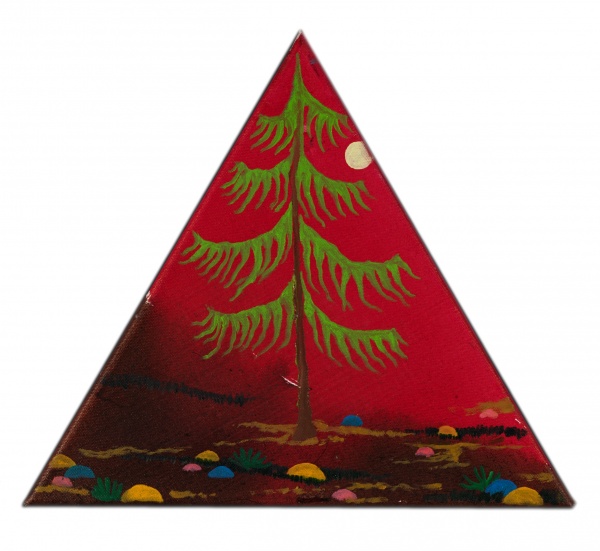 Abel Auer, Dach, 2007. Photo: Andy Keate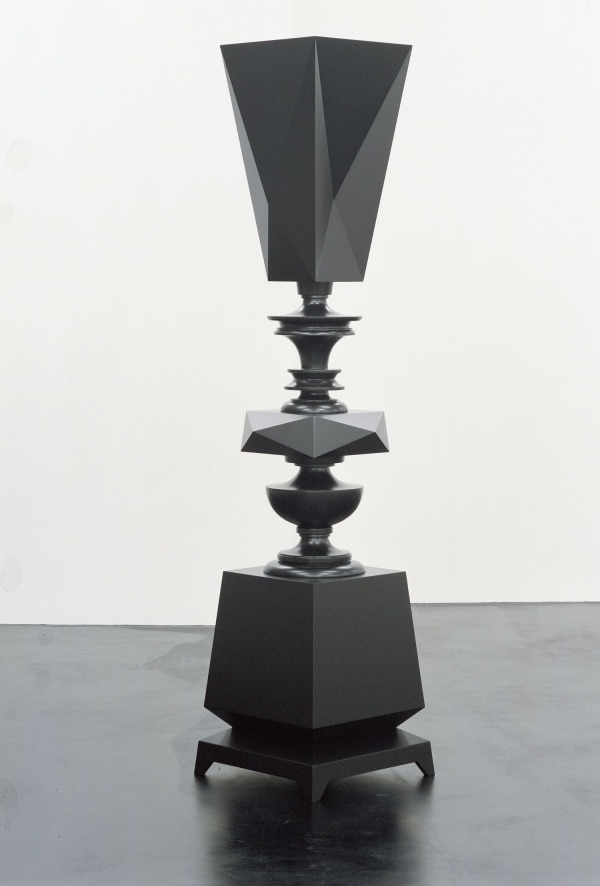 Julian Göthe, Die nachste Begegnung wollen wir dem Zufall uberlassen, 2008. Photo: Galerie Daniel Buchholz, Cologne-Berlin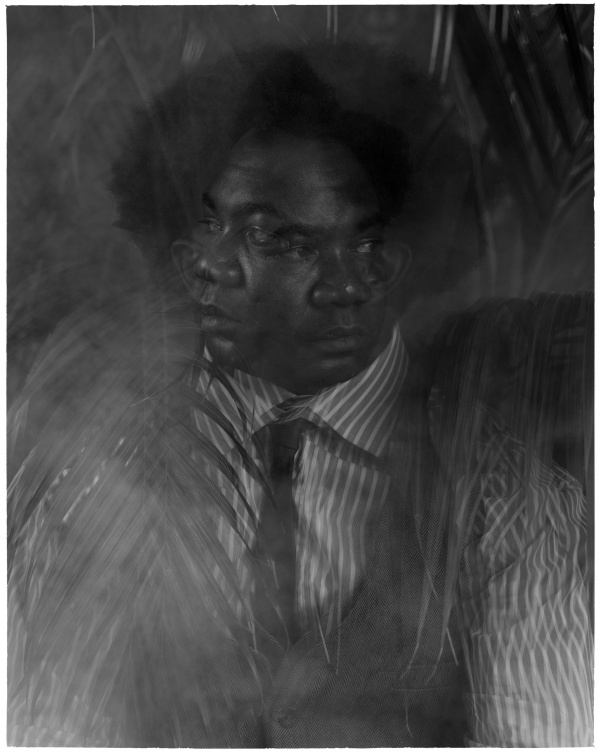 Rashid Johnson, The New Negro Escapist Social and Athletic Club (Marcus), 2010. Courtesy: Galerie Guido W. Baudach, Berlin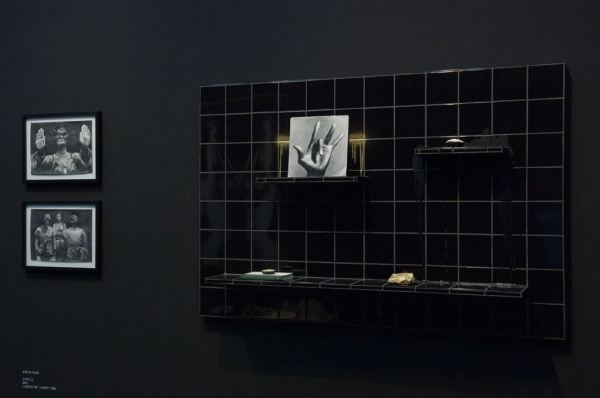 "Secret Society," installation view, CAPC, Bordeaux. Photo: F.Deval, Mairie de Bordeaux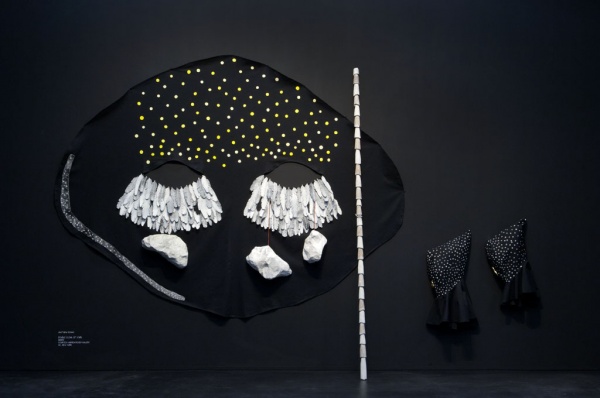 "Secret Society," installation view, CAPC, Bordeaux. Photo: F.Deval, Mairie de Bordeaux
"Secret Society," installation view, CAPC, Bordeaux. Photo: F.Deval, Mairie de Bordeaux
–
The exhibition runs through February 26, 2012