REVIEWS
Sergej Jensen "The Weather" at Galerie Neu, Berlin
Close
1
2
3
4
5
6
7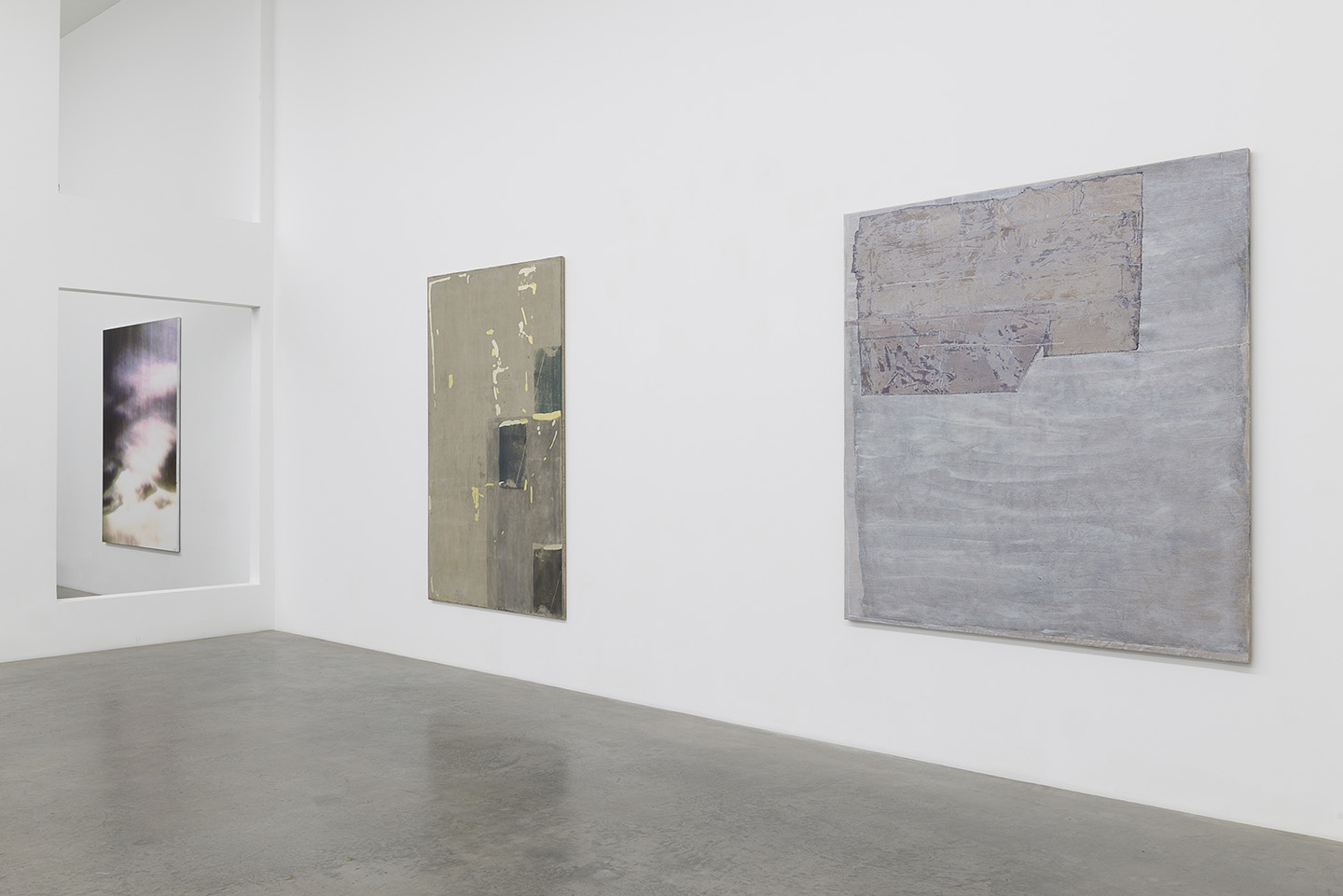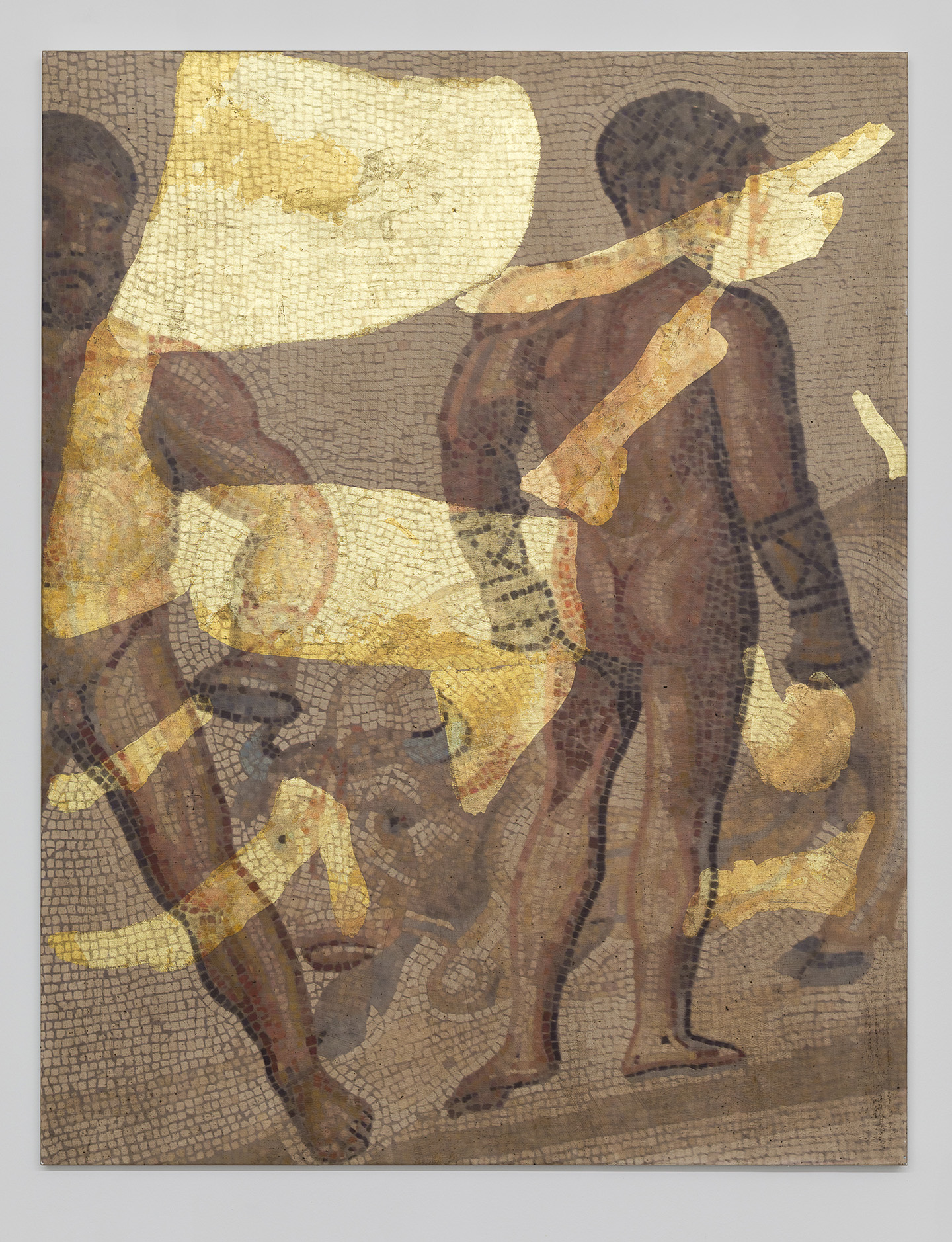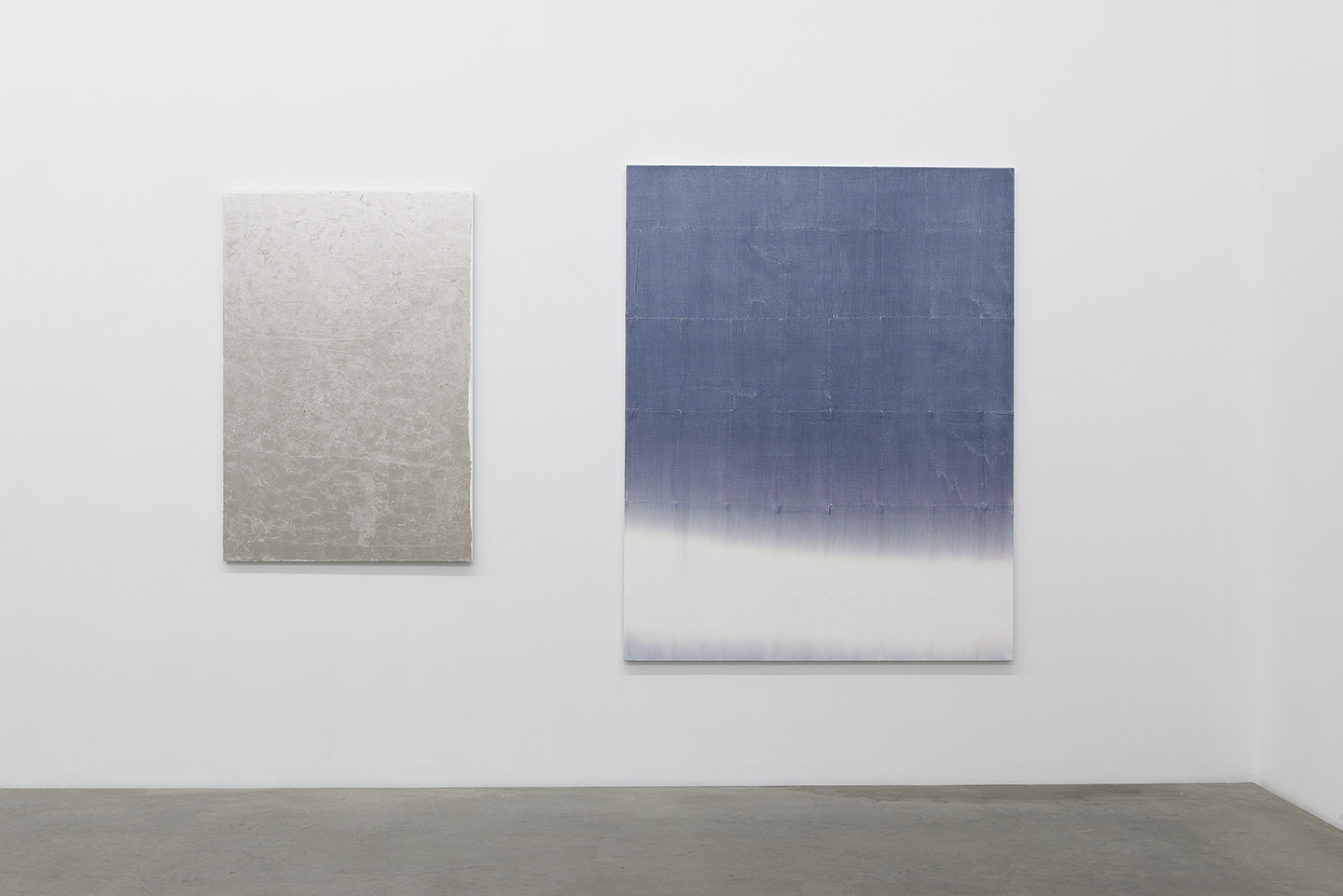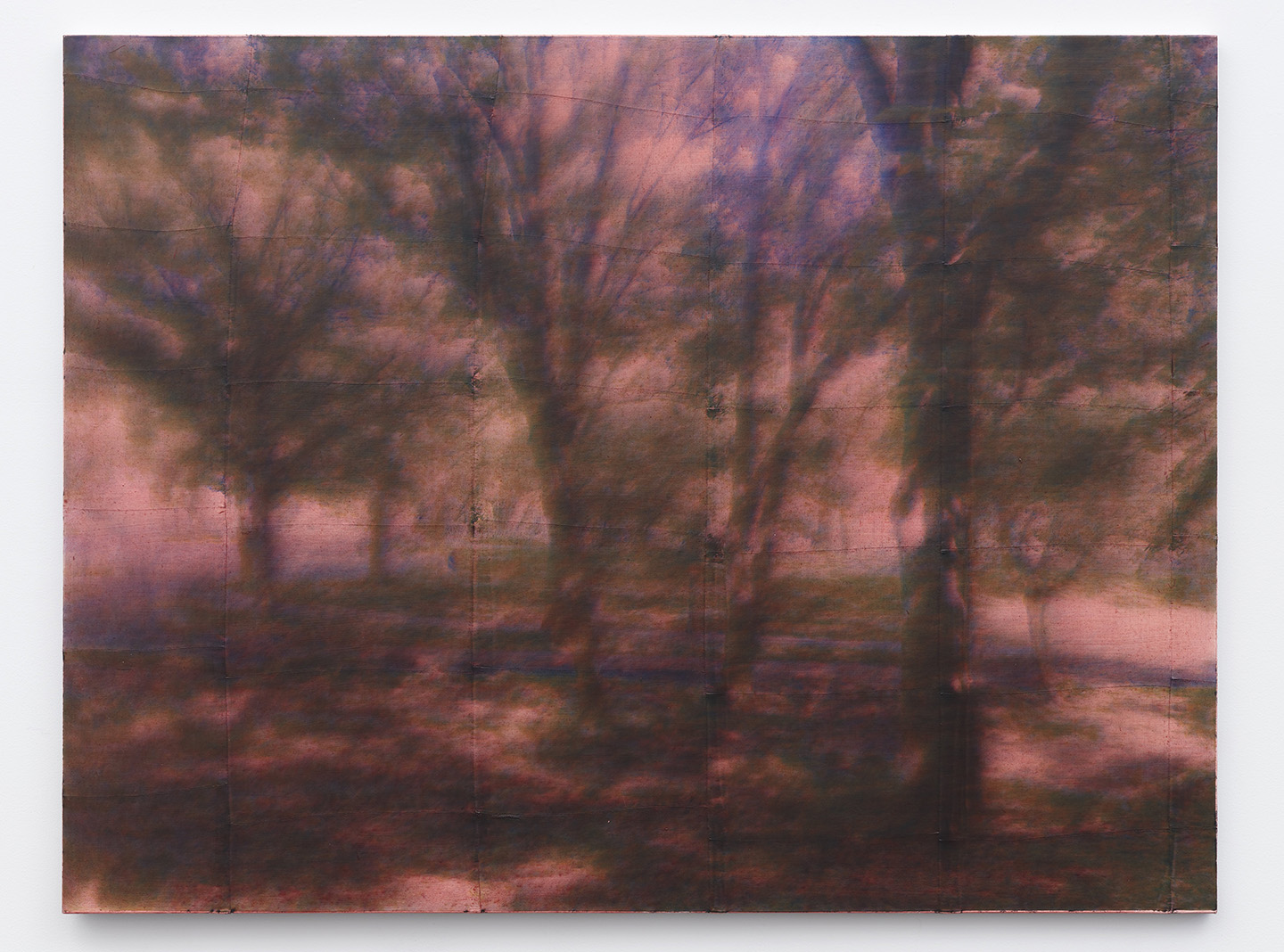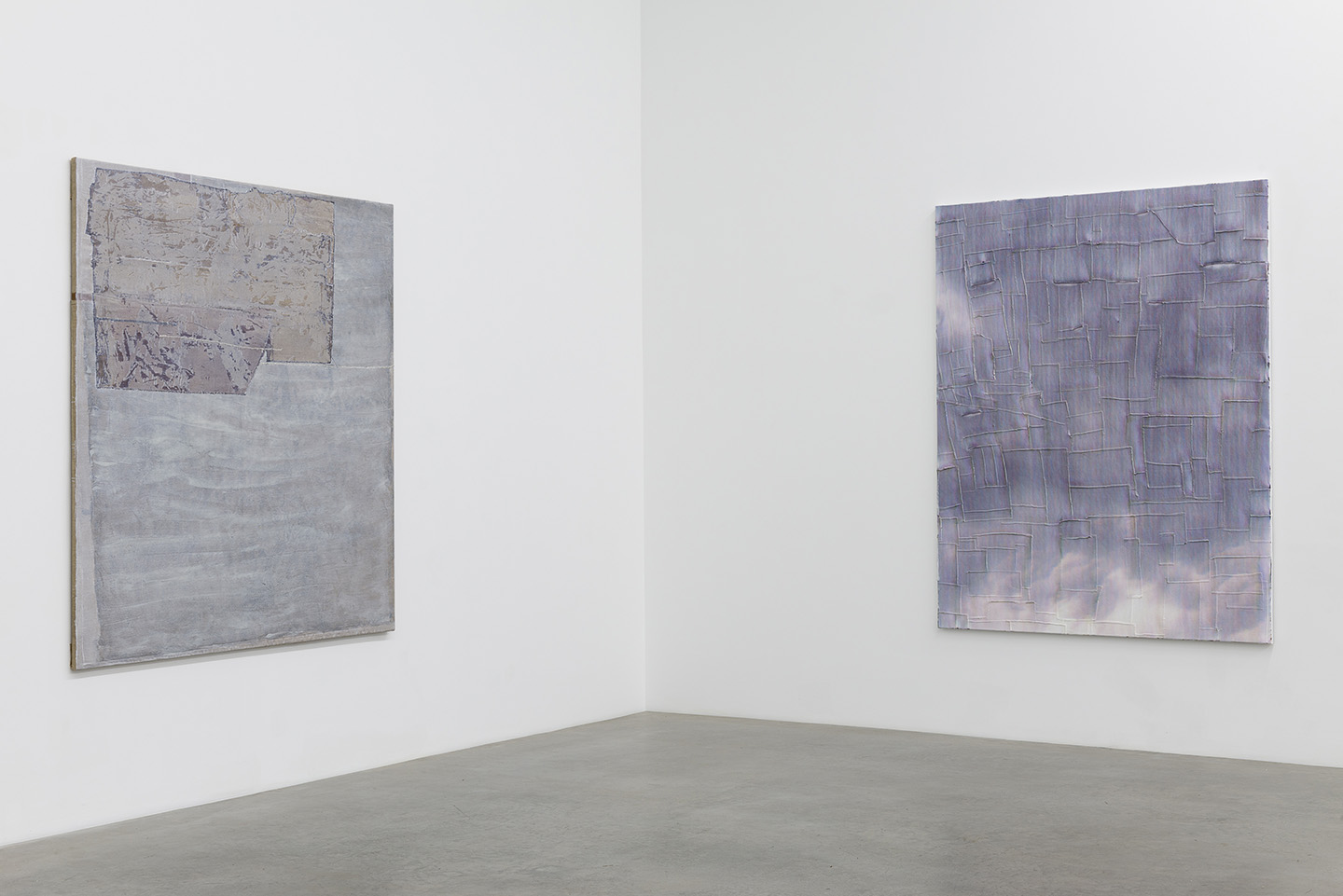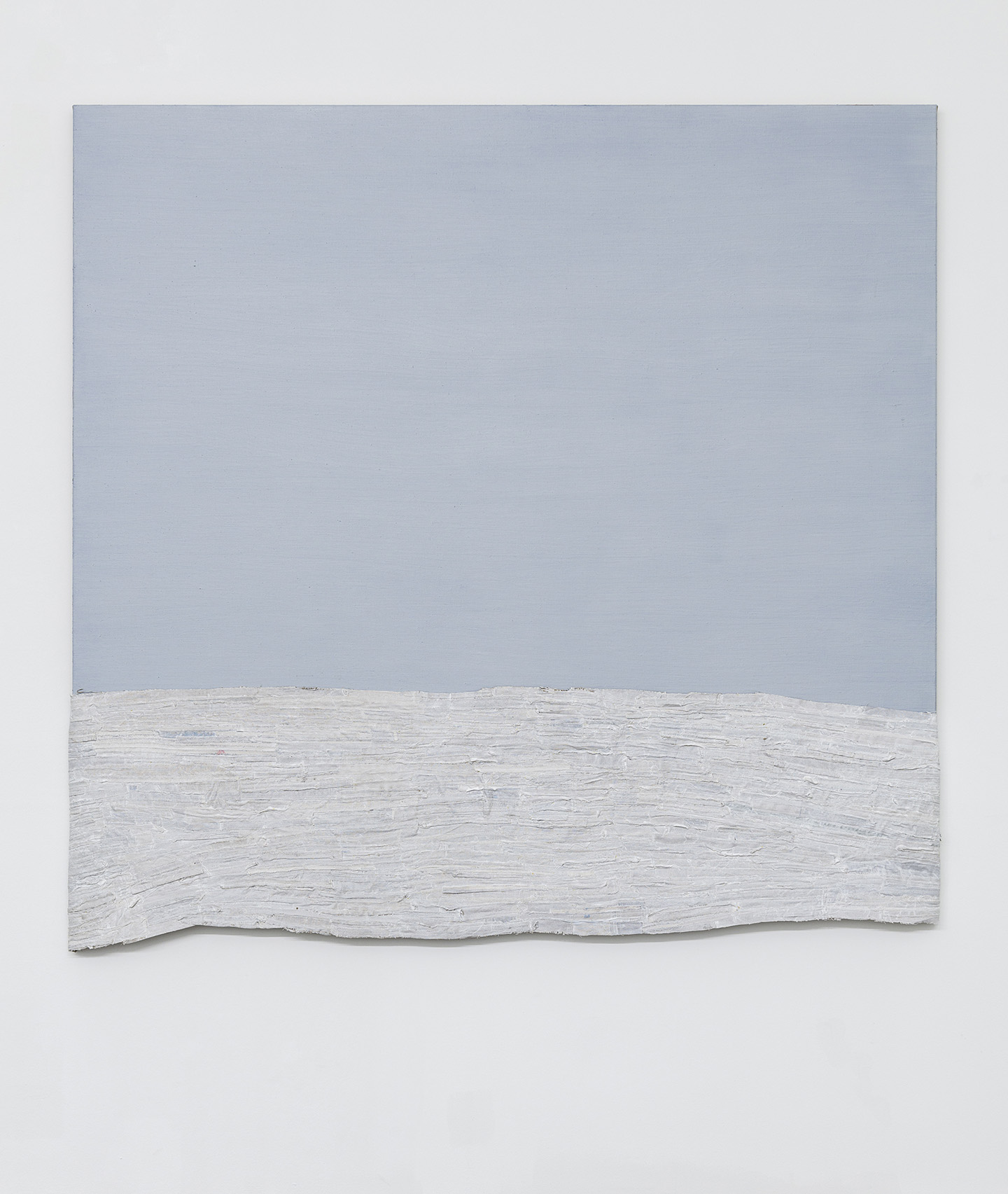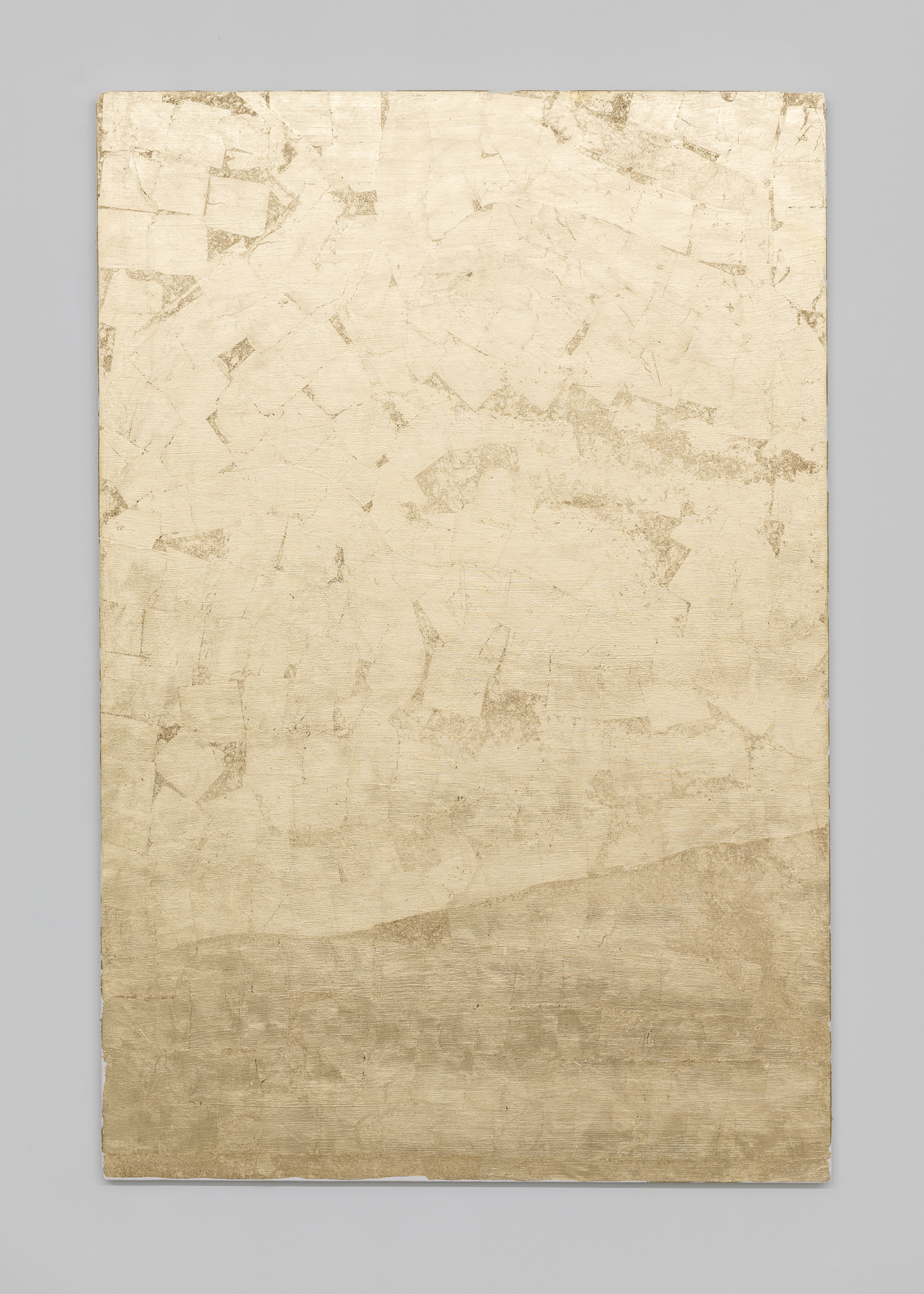 By Oliver Osborne
Ever since the election of Donald Trump, there's been a feeling of something like an endless November. A kind of closing feeling, a reckoning in the air. In the late summer of 2017, stronger than normal hurricanes battered the Caribbean, Texas, and Florida. In South Asia, a heavy monsoon unleashed devastating flooding in Bangladesh, Nepal, and India. Experts are largely in agreement that these kind of weather events, though seasonal, are increasing in intensity due to rising global temperatures. Warmer seas make for easier evaporation, providing ever wetter and more powerful storm fronts. For just a half-degree Celsius in warming, there is about a 3% increase in atmospheric moisture content. Scientists call this the Clausius-Clapeyron equation. If climate skeptics needed an event to give them pause, this surely would be it, but so far the penny doesn't appear to have dropped with their most public sympathizer in the White House.
Painting's climate, by contrast, is perhaps going through one of the quieter periods in its history. There's very little appetite for the embattled or principled ideological positions that has dominated its history since the mid-nineteenth century. Michael Krebber's Bartleby-esque shrug a closing chapter to a dramatic arc that began certainly with Gustav Courbet, but perhaps earlier with Jean-Auguste-Dominique Ingres. Painting has successfully opened itself to plural positions, allowing for practices as thrilling as those taken by Laura Owens or Albert Oehlen, but also spurring a cyclical market in which much-hyped, but mediocre abstraction gives way to its figurative equivalent, a process reminiscent of the twenty-year cycles that haunt fashion. About a decade or so before much of painting's public discussion became lost in stories of auction records or market slumps, Sergej Jensen had begun quietly and surgically probing the peculiar stagnations of painting's post-ideological climate with rare precision.
Well known for (but not limited to) stained, bleached, torn assemblages of sewn linen, Jensen's painting works in a tradition of minimalism that argues eloquently for the power of incremental doubt in painting. Through daily process of composition and hesitation, revision and resolution, his work has a tender beauty capable of picturing the ennui I outlined above. Much of Jensen's work seems to have been made from studio paraphernalia held over from last week's work; off-cuts of linen or muddied buckets of greying acrylic. The new paintings in The Weather at Berlin's Galerie Neu this autumn include manoeuvres familiar throughout Jensen's work—sewn linen for example, alongside newer approaches like flatbed UV printing on appliquéd or built-up surfaces. This new possibility for UV printing on textured substrates holds obvious appeal for an artist like Jensen, having the effect of a glaze, disturbing and confusing the where and the what of the picture plane. But, initially at least, it appeared a surprising direction for an artist previously attached to more analogue modes.

Weather Gods (2017), shown (appropriately) in an upstairs room at the gallery, is made up of an image of a Roman mosaic depicting two figures and a bull printed over a ground of acrylic and gold leaf. The resulting image has a confusing effect like projection. (I caught myself waving a hand in front the painting to check it wouldn't cast a shadow). There's a peculiar simplicity to its success—the mosaic tiles become brush marks, they react with the gold beneath, they modulate the surface, they tell us that this is an image that has been made by hand. It seems so very hand-made; it is approachable in scale and delicate in surface, which seems somehow at odds with mechanical (and very contemporary) means of its production. Jensen here is returning to his favorite theme—making painting without actually quite painting. Or perhaps more accurately, he speaks directly to painting with tools designed to circumvent or sidestep painting, with mosaic and gold leaf, with photography and UV printing—what better way?
Weather, in many cultures, is small talk. Painting, too, has its own kind of small talk. Both allude to the major, but mainly deal in the minor. We can marvel at a sky or grumble at dank mizzle, but it rarely steps out of known patterns or possibilities. Similarly, painting is a discipline, precisely because it has its own language of patterns and possibilities that endlessly replay and/or reassess its own known patterns and possibilities. But it's important to remember that we do need small talk; without it, we might not elicit the invitation to probe deeper. Bigger narratives or real-world problems need that quotidian foil. But it's sometimes hard to see how painting can be wrested from its own endless November.
at Galerie Neu
Through October 19