EXHIBITIONS
"Sgrafo vs. Fat Lava" at Alex Zachary Peter Currie, New York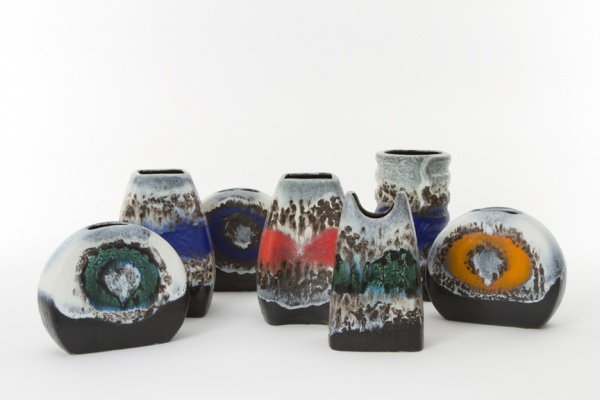 "Polar Series," Dümler & Breiden, ca. 1960-1980. 6 vases. Photo: David Smith
Whether it is a question of Sgrafo vases, of Raymond Loewy's "Form 2000" for Rosenthal (1954), or of the improbable "Fat Lava"glacis of the 1970s, postwar German ceramics attest to a surprising stylistic inventiveness and diversity.
Through these creations, both well-known and anonymous designers knew how to capture the impulses of a society in the middle of reconstruction and desirous of looking to the future. Mixing references to Op art, the geometry of a Verner Panton, or the vegetal style of the hippie wave, these objects follow a path of exaggerated shape unique in the history of forms.
In this sense they simultaneously incarnate the inevitable bombacity that menaces design, and its aspirations to autonomy as a quasi-artistic practice.*
–
–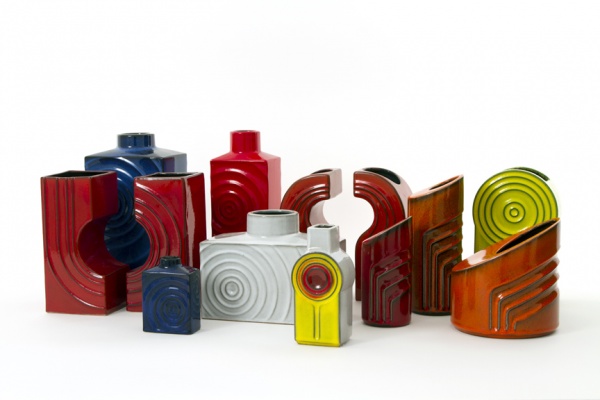 "Zyklon Series," Steuler (design by Cari Zalloni), ca. 1960-1980. 13 vases. Photo: David Smith
.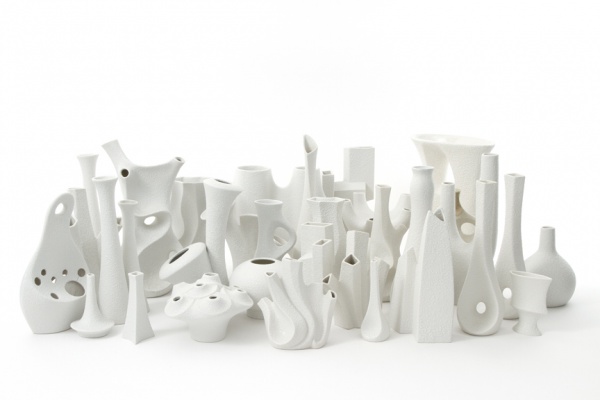 "Korallen Series," Sgrafo Modern (design by Peter Müller), ca. 1960-1980. 32 vases. Photo: David Smith
.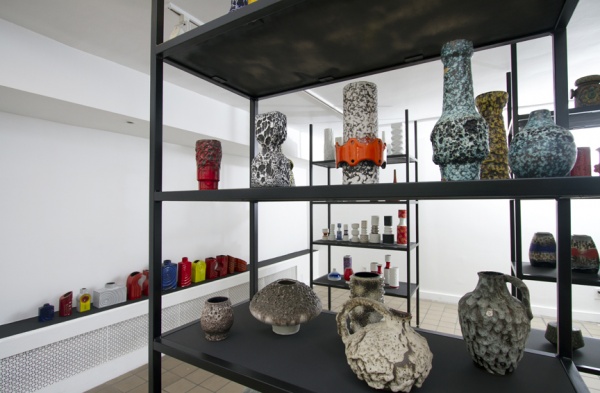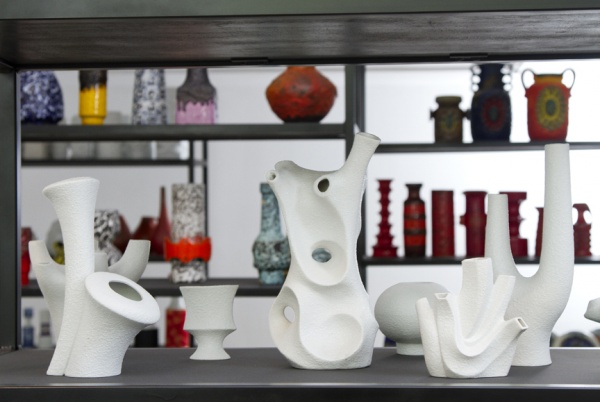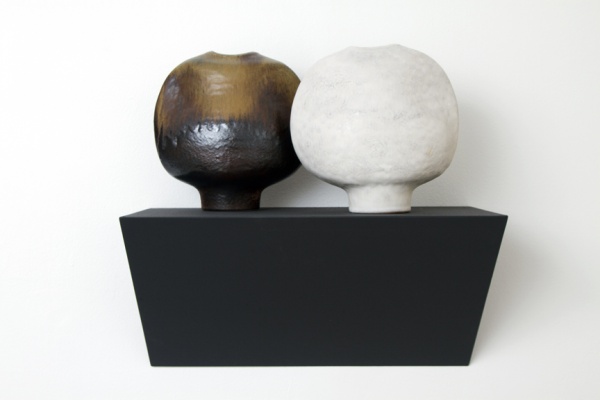 "Objekt series," Steuler (design by Heiner Balzar), 2 vases, 1983-1986. Photo: David Smith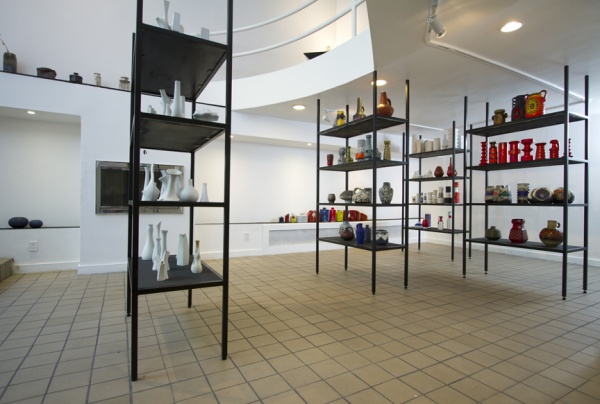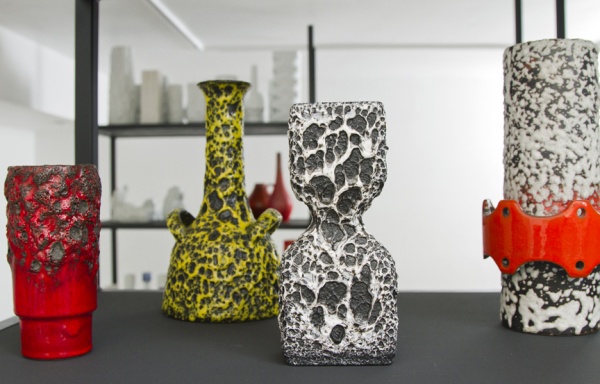 .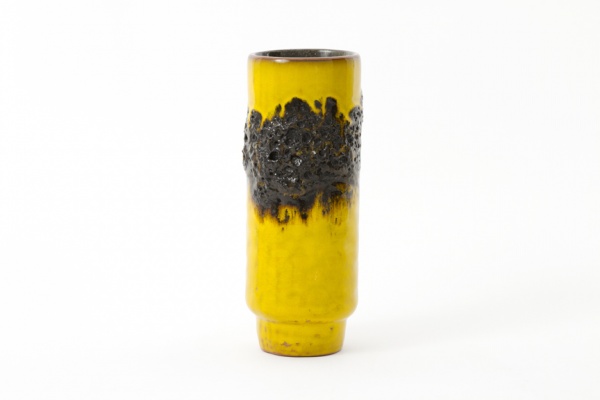 ."Fat Lava," Kreutz Keramik, ca. 1970. Photo: David Smith
.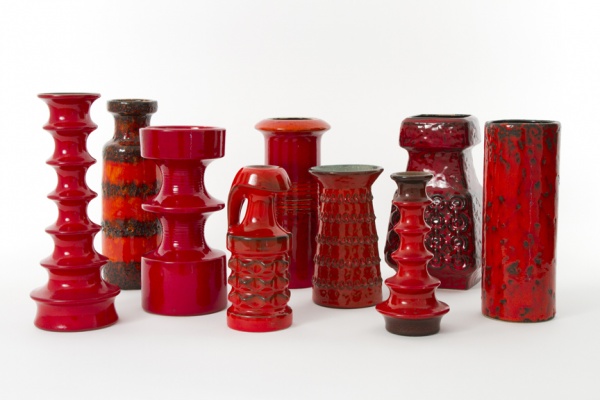 .
"Rouges," Bay, Karlsruher Majolika, Scheurich, Steuler, Strehla, ca. 1960-1980. 9 vases.  Photo: David Smith
.
* from the introduction to the catalogue Sgrafo vs Fat Lava edited by Nicolas Trembley, who also curated the show at the gallery, published by JRP Ringier.
..
All images courtesy Alex Zachary Peter Currie, New York
..
The exhibition runs at Alex Zachary Peter Currie, New York
until July 21, 2012