EXHIBITIONS
Sheila hicks "DIO MIO: 'GRASSHoPPER HEAVEN'" at Galleria Massimo Minini, Brescia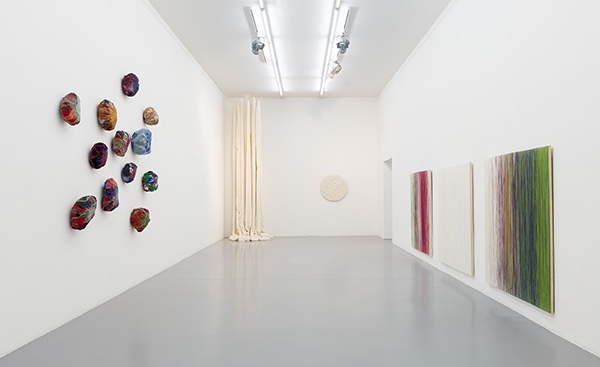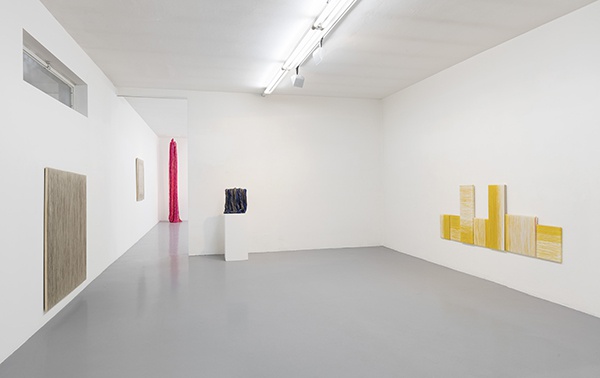 Art's usefulness lies in its uselessness: if art is not good for anything, it's good for everything.
Like Boetti's L'ordine e il disordine, where disorder creates a new order, uselessness opens up a world of possibilities. First of all, play.
What's the point of play?

No point at all, but it's good for the spirit, the mind, the body: it's good for everything.?Sheila Hicks touches materials and transforms them, through tiny shifts in meaning. She takes skeins of yarn and linen, untwines them, recomposes them, and these materials, which no one would have given a second look in a shop window, become uselessly beautiful, an object of admiration.
I went to see her in Paris, where the American artist has been for fifty years now, with a studio in the building where Giacometti, Balthus, Hockney once lived.
Her studio is full of paint, yarn, wool, materials that she transforms with a touch of her hand. The result is of a stunning, almost obvious simplicity, once you see the works. These works that make you think of Ithaca…
The making and unmaking reminds us of Penelope and her task, seemingly useless but actually decisive: without her skeins of yarn, the Odyssey would undoubtedly have had a different ending.
Massimo Minini
.
at Galleria Massimo Minini, Brescia
until 22 June 2016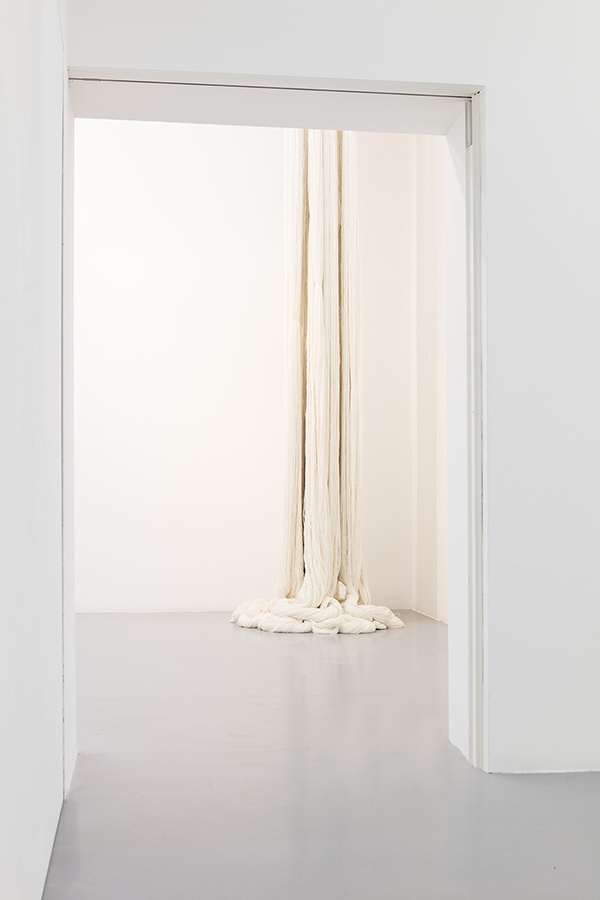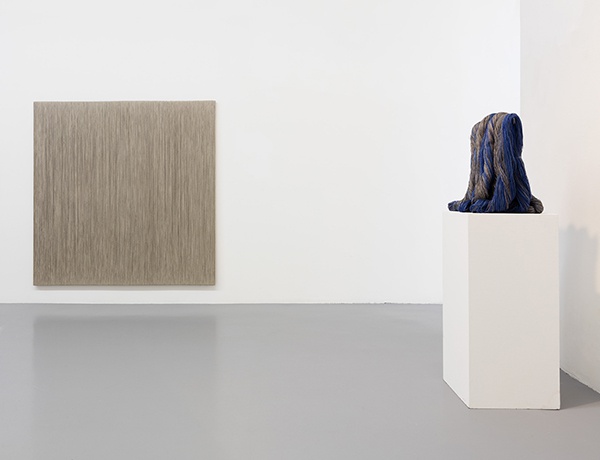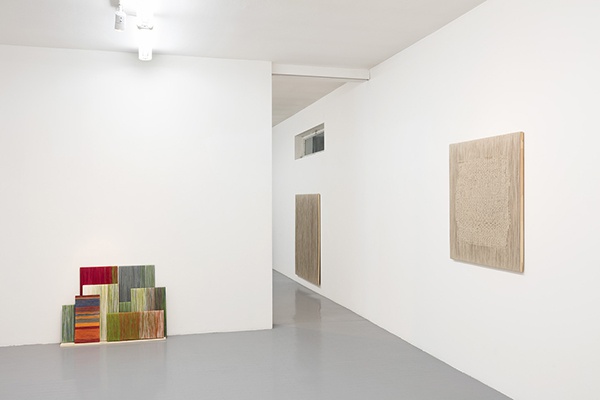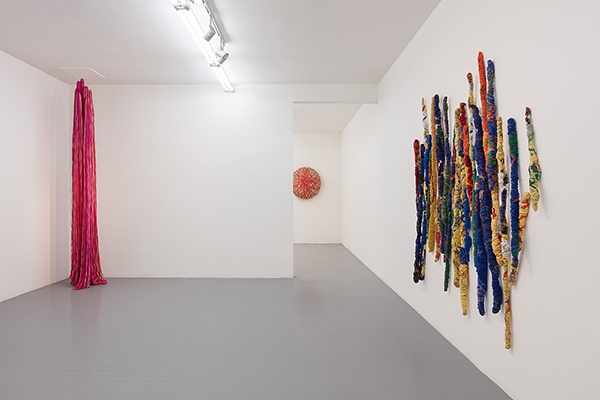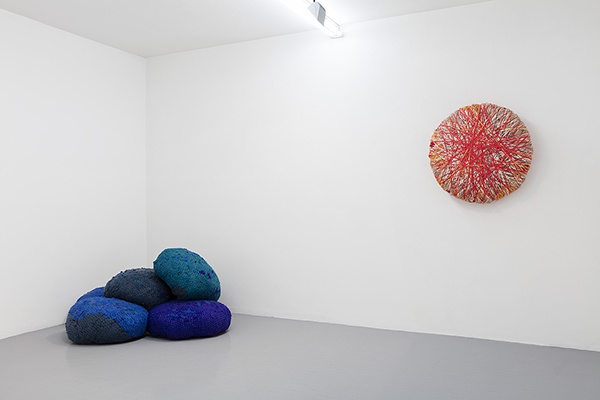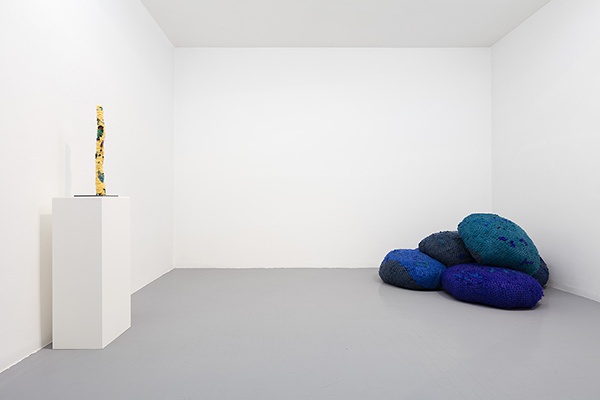 Sheila hicks "DIO MIO: 'GRASSHoPPER HEAVEN'" installation views at Galleria Massimo Minini, Brescia, 2016
Courtesy: the artist and Galleria Massimo Minini, Brescia.