CONVERSATIONS
Shocking Asia: C. Spencer Yeh
Close
1
2
3
4
5
6
7
8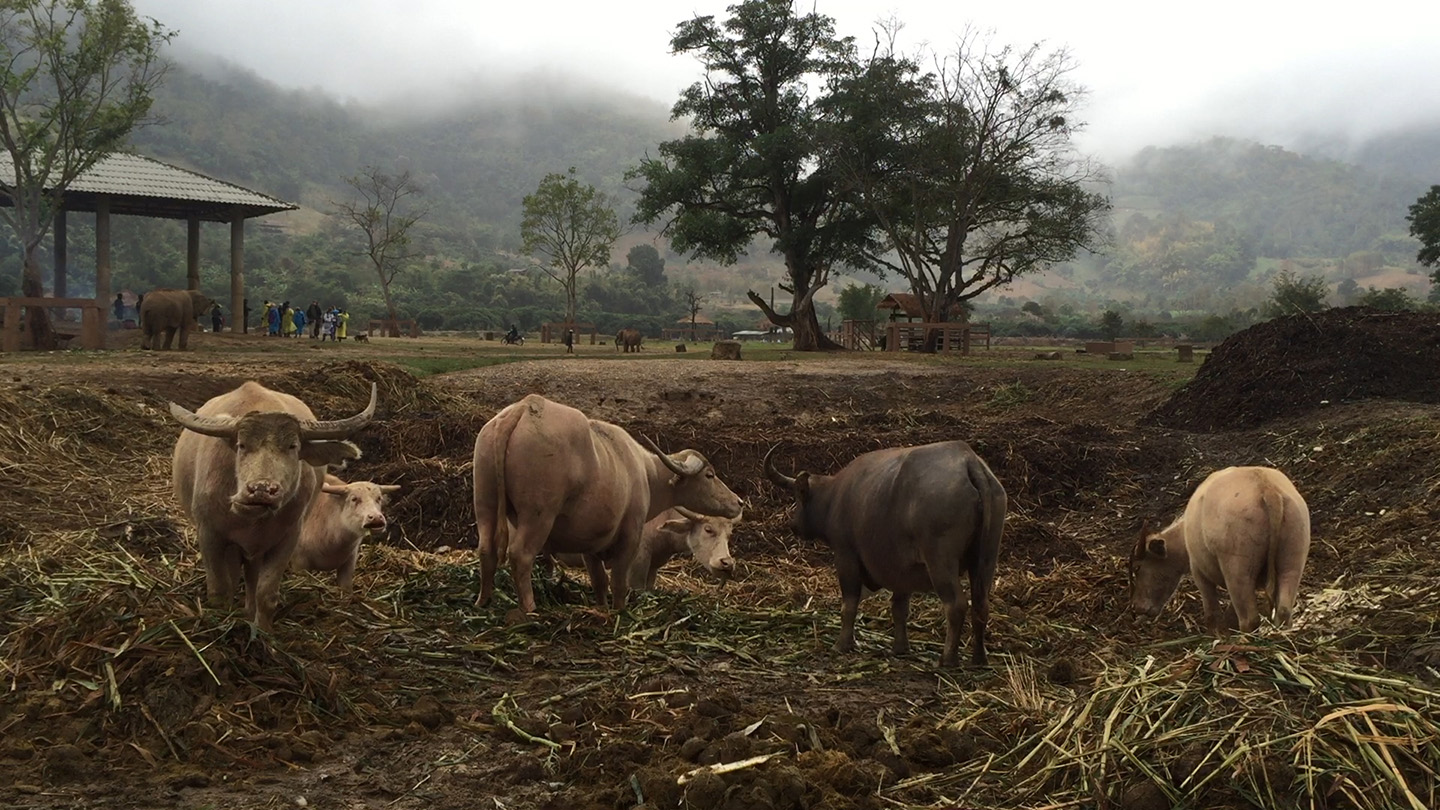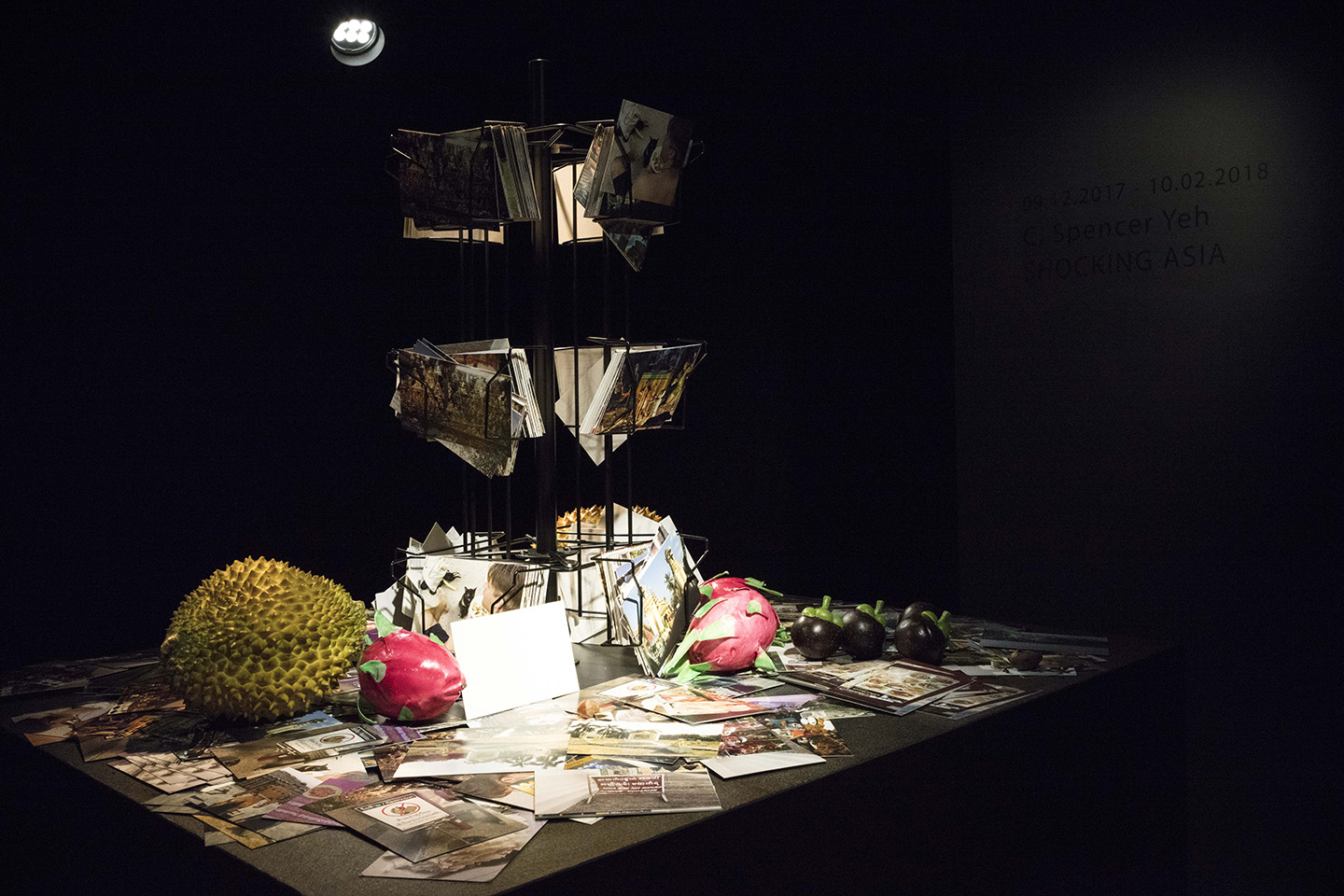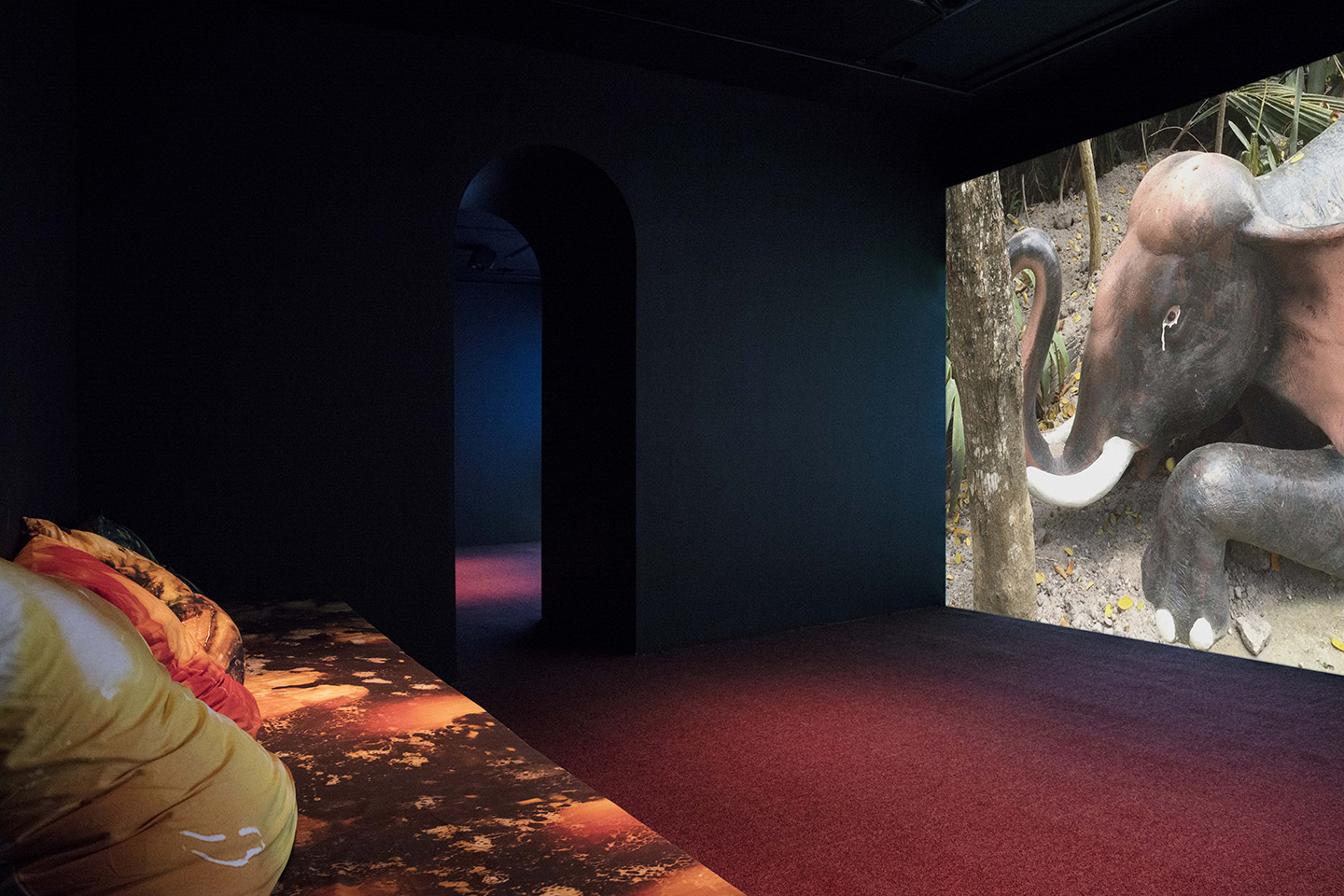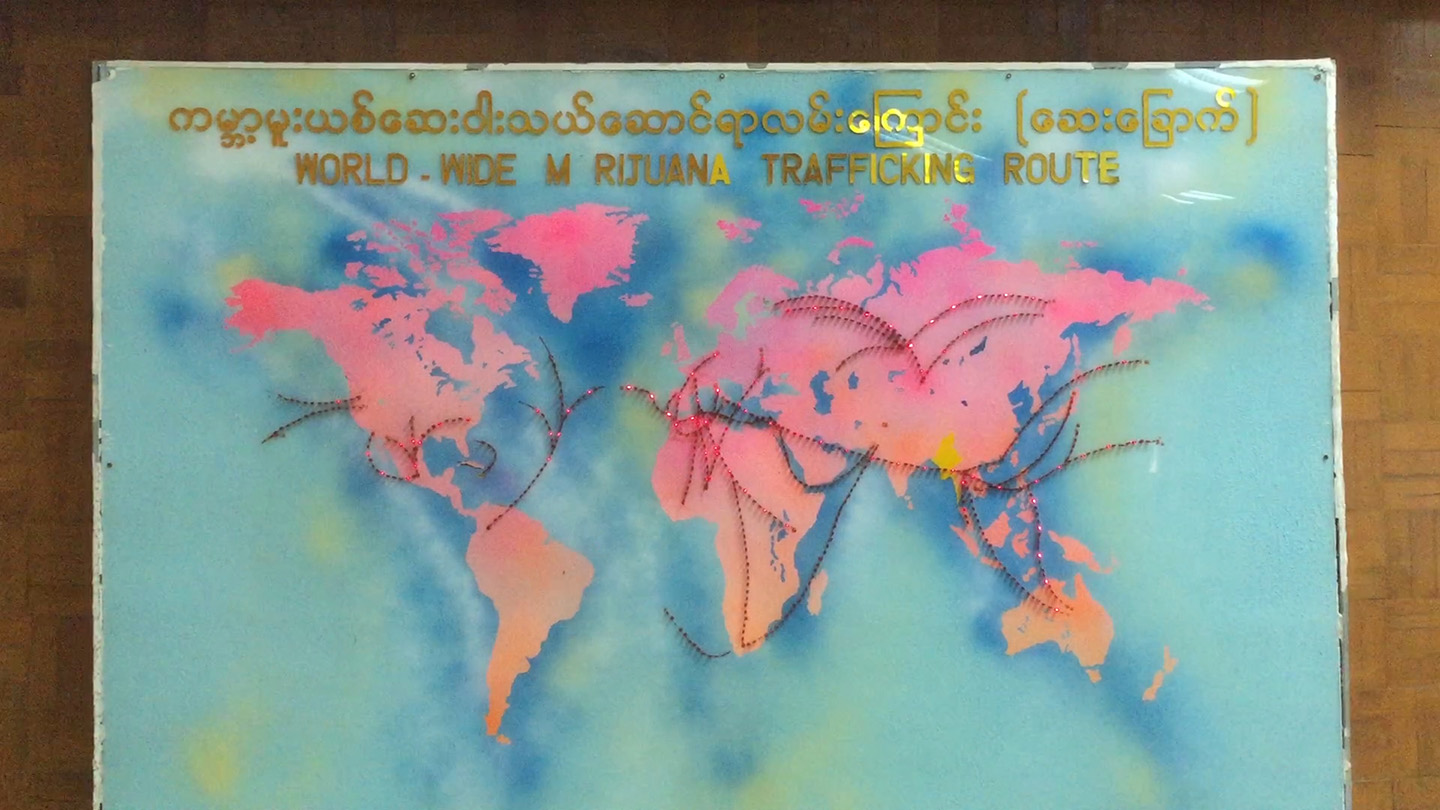 The Taipei born and US based artist and musician C. Spencer Yeh introduces us to Shocking Asia, a film and an eponymous exhibition recently held at The Empty Gallery, Hong Kong.
Shocking Asia is a seven-plus-hour-long movie I made. From here forward, to avoid confusion, I'll refer to my work as Shocking Asia 2018. I originally thought that my reference to Shocking Asia, the mondo shockumentary from 1974, was some form of commentary—something that looked from the outside in. Prior to completing my work, I decided that it should instead be considered the latest chapter of the series—a reimagining/reboot of the Shocking Asia series for modern times.
I love a lot of old exploitation films that are major problems, but I have no patience or taste for those who attempt to create work based on a nostalgic vision and essentializing of genre. I ask myself if I have an easier time with embracing indecent work made by decent people, or personally indecent artists making the classics of our time? I'm also making a note to continue to look into what I've observed as an Asian fascination with the grotesque and transgressive.
If you've never been to Empty Gallery, one thing to know is that it's a "black cube" space. That is, its neutral state is dark and disorienting. When you first enter the exhibition, there is a plinth covered with some of my favorite things in the show—a series of twenty-five postcards with images taken the same time as the movie. I wanted the arrangement and treatment of the postcards to feel decadent. I wanted them scattered throughout the space as if they were just falling out of my pockets, being sweated from my body, as I dragged myself from one attraction to another.
Off to the side is what's jokingly referred to by the gallery as "the Colonial Room," a kind of lobby that retains a certain character no matter what the exhibition is. It feels like a sitting room for men who smoke and decide the fate of the world. Here, a monitor plays back the original Shocking Asia in Thai-, Russian-, and English-language versions. The opening narration is pretty amazing, so I'd like to share it with you:
Young people of the Western world increasingly question the values of their own culture. Now, they look with renewed interest to foreign lands and cultures, to seek forms of knowledge and wisdom which no longer have a place in our materialistic way of life. The "Far East" fascinates people wishing to flee the pressures of everyday life, and escape the tight confines of their own humdrum existence. . . . Asia. A catchword for daydreamers hungry for new experience—dropouts, idealists, and even dull middle-class tourists.
So fitting, and shockingly applicable and relevant to this day. I'm rendered speechless just rereading this and thinking about its implications. Shocking Asia 2018 opens with this quotation from Sukarno, who led Indonesia to independence from the Dutch:
We are determined that our nation, and the world as a whole, shall not be the plaything of one small corner of the world.
We divided the movie into five looped sections, distributed to five chambers that flow in sequence from one to another. I wanted to have a sense of connection between all the parts while also having enough of a focused experience in each chamber. To encourage that, we created beanbag chairs and benches with cushions and pillows, printed all over with extreme-detail shots of various foods encountered on the trip. The first and second chambers mirror the fourth and fifth, with the third being the largest. At one point we discussed "moon gate" portals between the chambers, but eventually settled on arched doorways. The question of how much to "Orientalize" the feel of the exhibition was constantly asked—how much of that material can I really access and use, if even as a joke? The end of this part of the exhibition is a good grip of giant plastic bamboo stalks, leaning in a bundle as if either awaiting installation or recently decommissioned.
Hanging around in different parts of the gallery are fake fruits—the dragon fruit, the mangosteen, the durian. During the opening we saw some gallery visitors kicking the durian back and forth in the Colonial Room.
I happily noted that one sculpture featured prominently in the original Shocking Asia VHS cover art—a guy in Hell getting his head sawed in half by two demons—is also featured in Shocking Asia 2018. It's from Haw Par Villa in Singapore, the insane sculpture park made by the brothers who brought you Tiger Balm.
I found a Wall Street Journal blog feature from 2014, "Just Say No: Myanmar's Eccentric Anti-Drugs Museum," that included a slide show covering the Drug Elimination Museum in Yangon. Comparing their images to mine (shot in 2016) revealed the deterioration of the museum, in just two short years. Figures broken in dioramas, information signs face-down on the floor, a hat drooped over the face of a mannequin. The previous Wall Street Journal feature in this blog was "Singapore Gets Top Marks for Moms."
The working title for Shocking Asia 2018 was Shocking Asia Supplement, with Christopher Williams's video work Supplement in mind. I also had Chantal Akerman on my mind. Eventually I will edit "Shocking Asia for Those Who Don't Have the Time."
The final edit has two uninterrupted long takes. They needed to be intact in order to properly tell their respective stories. Other long takes were edited down because parts just weren't watchable, and I wasn't interested in committing to any particular rules. There's plenty out there that's covered that ground such that this work didn't have to function the same way. Also, right now, strictly formalist modes and attitudes just aren't feeling that great, especially when you take a look at for/from whom and how they were constructed, what they are really upholding.
In Shocking Asia 2018 the camera switches through different modes and roles: static, tracking, Google Glass, action camera, dash camera, body camera. Perhaps these modes mirror the idea of different modes of traveler—the businessperson, the pilgrim, the sex tourist, the honeymooners, the Chinese tourist. I had been shooting on mobile phones for a while using "natural tripods"—anywhere I could steady or brace the camera. I had a theory that "natural tripods" were the most cinematic thing I could do with the phone camera. There is an association of the awkward medium-wide-shot on tripod with consumer video equipment of the 1980s. Then MiniDV came and it was "run and shoot" style. Canon DSLRs were shaky as well, forever trying to find focus on a subject. Later mobile phone cameras were great, as you could pull off some really long takes—reminds me of the Sony Portapak, where the ability to capture time influenced the reality and use of time in front of the camera. Although the Portapak was a scarce resource relative to the mobile camera phone.
Regarding "direct cinema" versus "cinema verité," and about the "fly on the wall" neutrality versus the disruptive presence of the camera: it's quite something, how invisible you can be in a group of people all with cameras. I suppose my intentions aren't any different than theirs, really. I make no claims of being an intrepid hunter and gatherer of experience. I was reading about whether or not people on a pilgrimage are considered an elevated form of tourist. As Alex Lau from Empty Gallery pointed out to me, all the places I profile are spaces that cater to visitors. It's funny how some people assume the work is attempting to be confrontational, shocking. We aren't in competition—in fact, we are collaborators on this. I'm fulfilling my role as first-generation Asian immigrant to the USA, presenting my Southeast Asian movie in a Hong Kong contemporary art gallery.
Downstairs from Shocking Asia 2018, in the second floor of the gallery space, is a restaging of some earlier video works. They are voice works, and a kind of a moving-image riff on concrete poetry (sounds great, right?). Some are made up of extreme close-ups of my mouth, while others are footage from another voice project, manipulated through one of my favorite techniques of "scrubbing"—sort of fast-forwarding and rewinding, except with the jagged grain of digital. The works Baby Birds, Eclipse, and Scrub Study were re-edited and re-rendered especially for this installation so that they felt like perpetual presences rather than looped video. There is a new work created during all this refabrication—Three Waves , a work I had meant to do back then but never got to it. A connection between this group of works and Shocking Asia 2018 is that both deal with a form of "direct sound"—that is, all audio you hear, voices, ambience, music, was recorded in the same moment as the visual being recorded, and what you hear in the finished works is only from what is on-screen. It feels fitting to end with a grotesque, gigantic visions of my mouth wheezing and howling at the visitor from the darkness.