CONVERSATIONS
Shohei Shigematsu: Flexing Landscapes
Close
1
2
3
4
5
6
7
8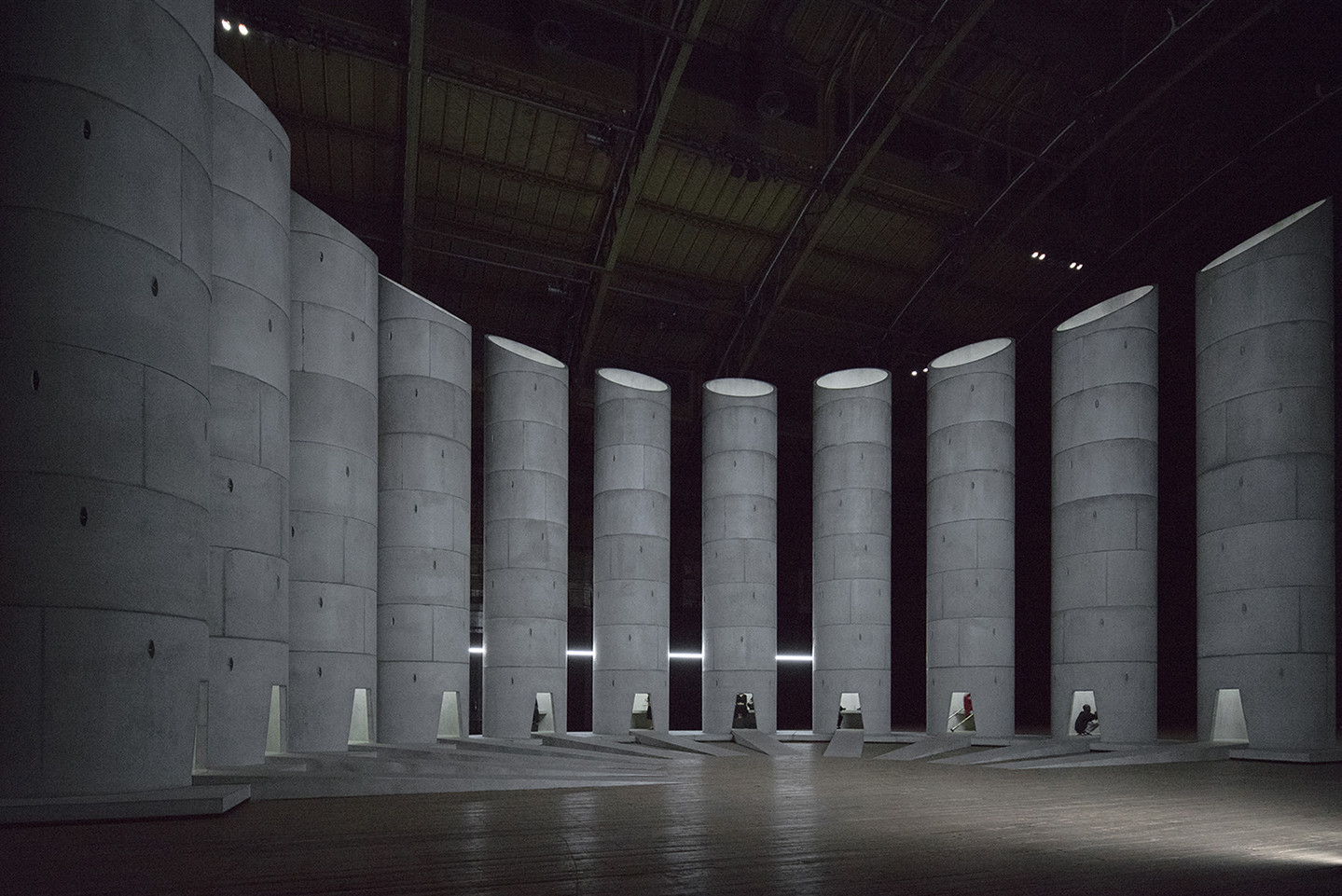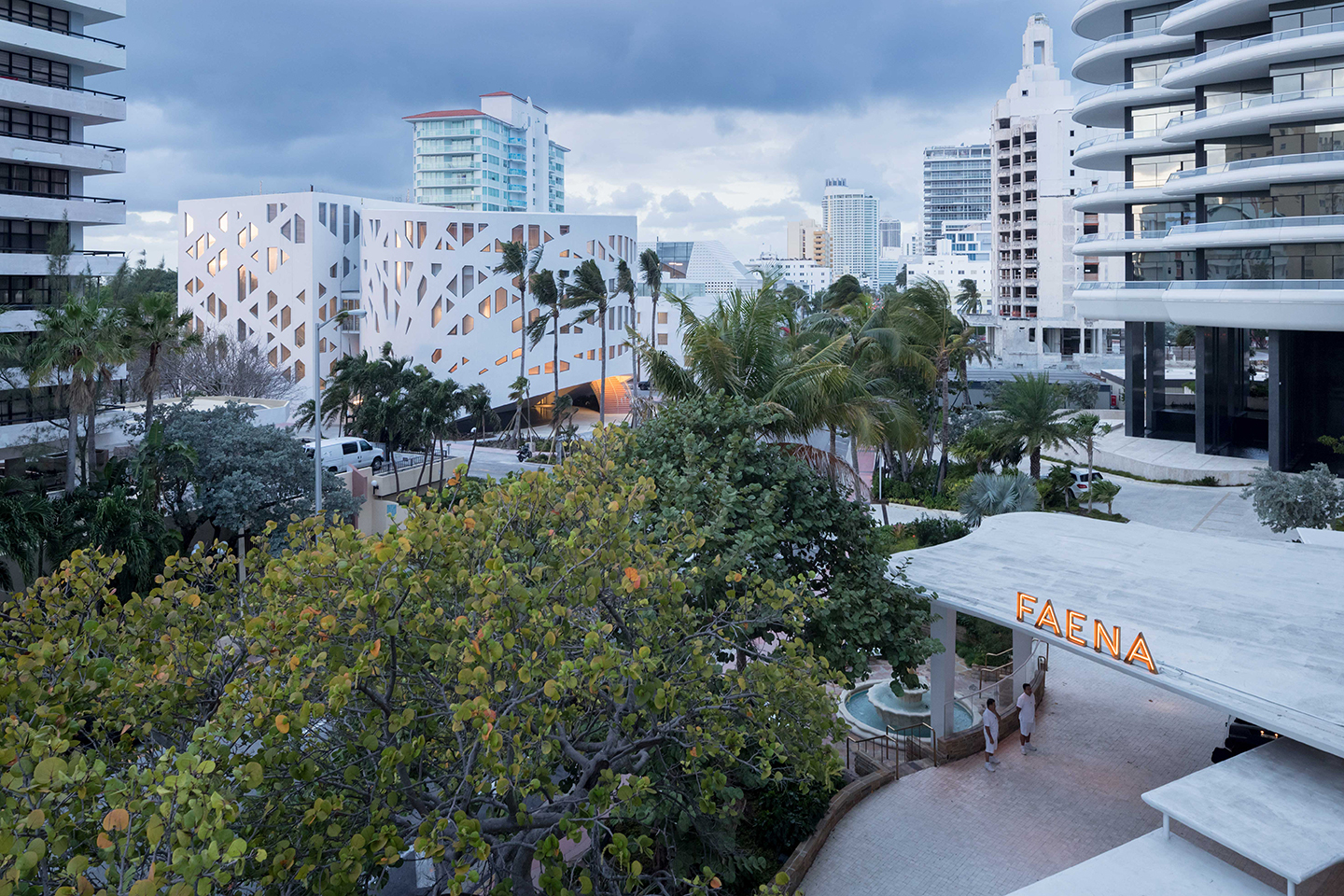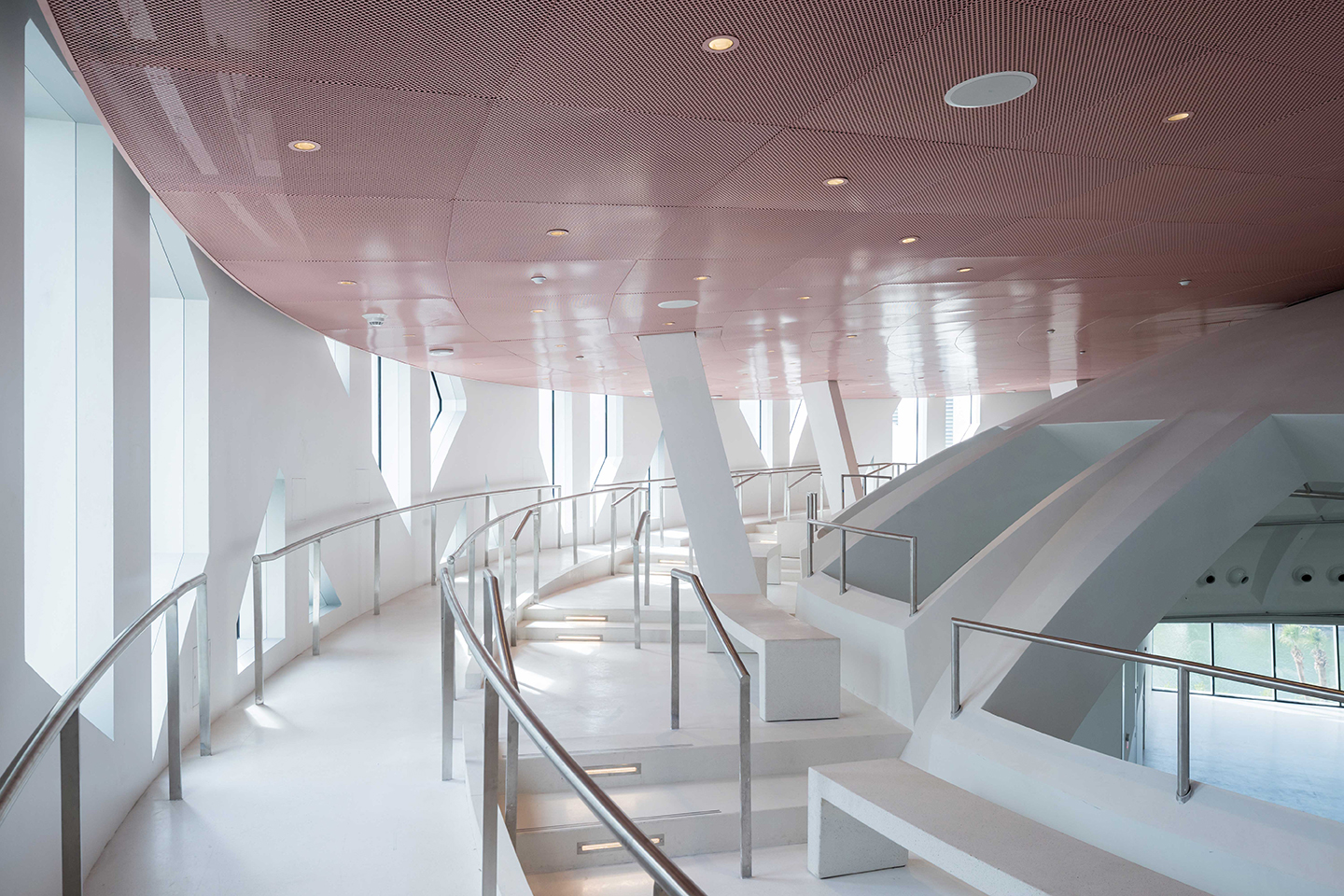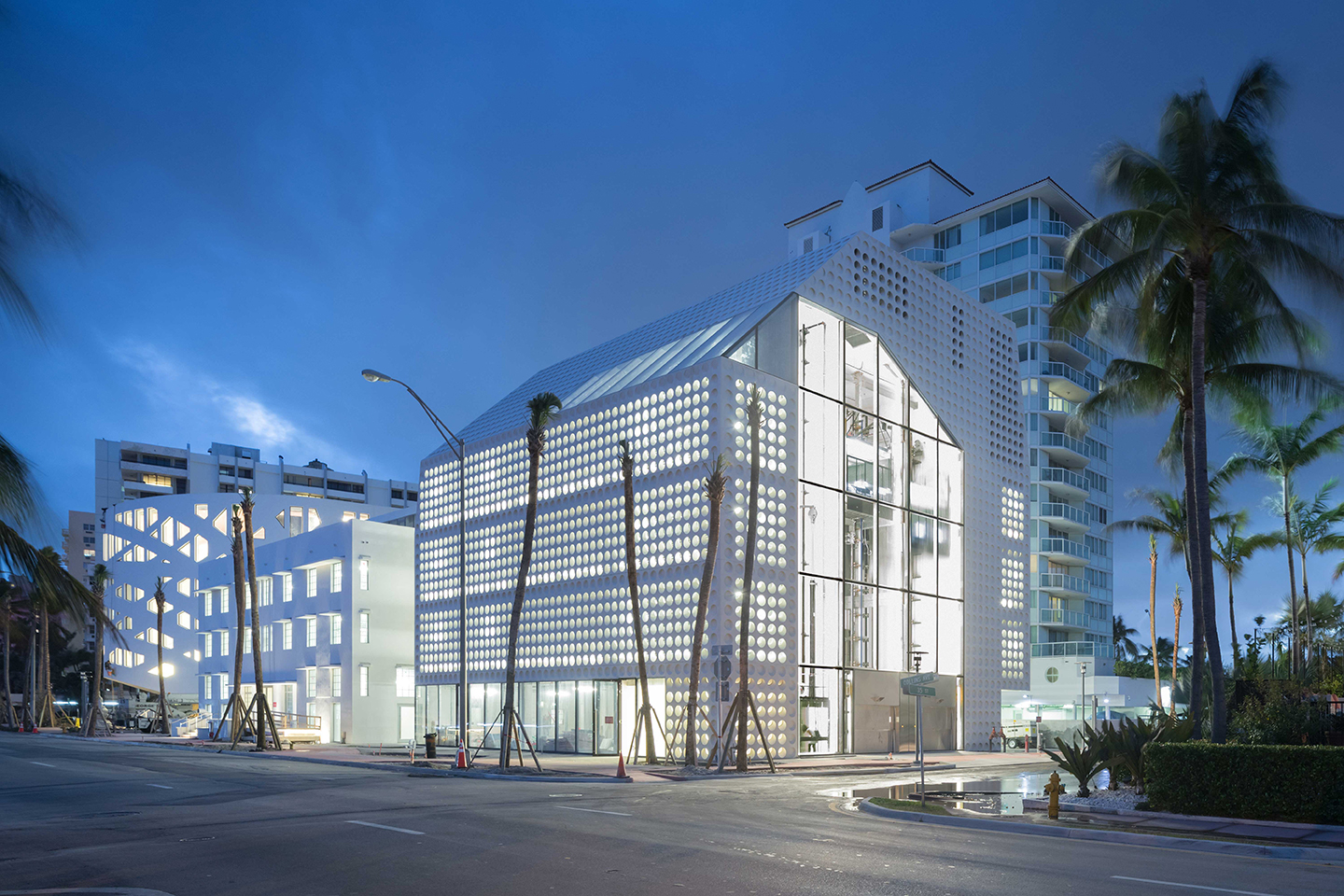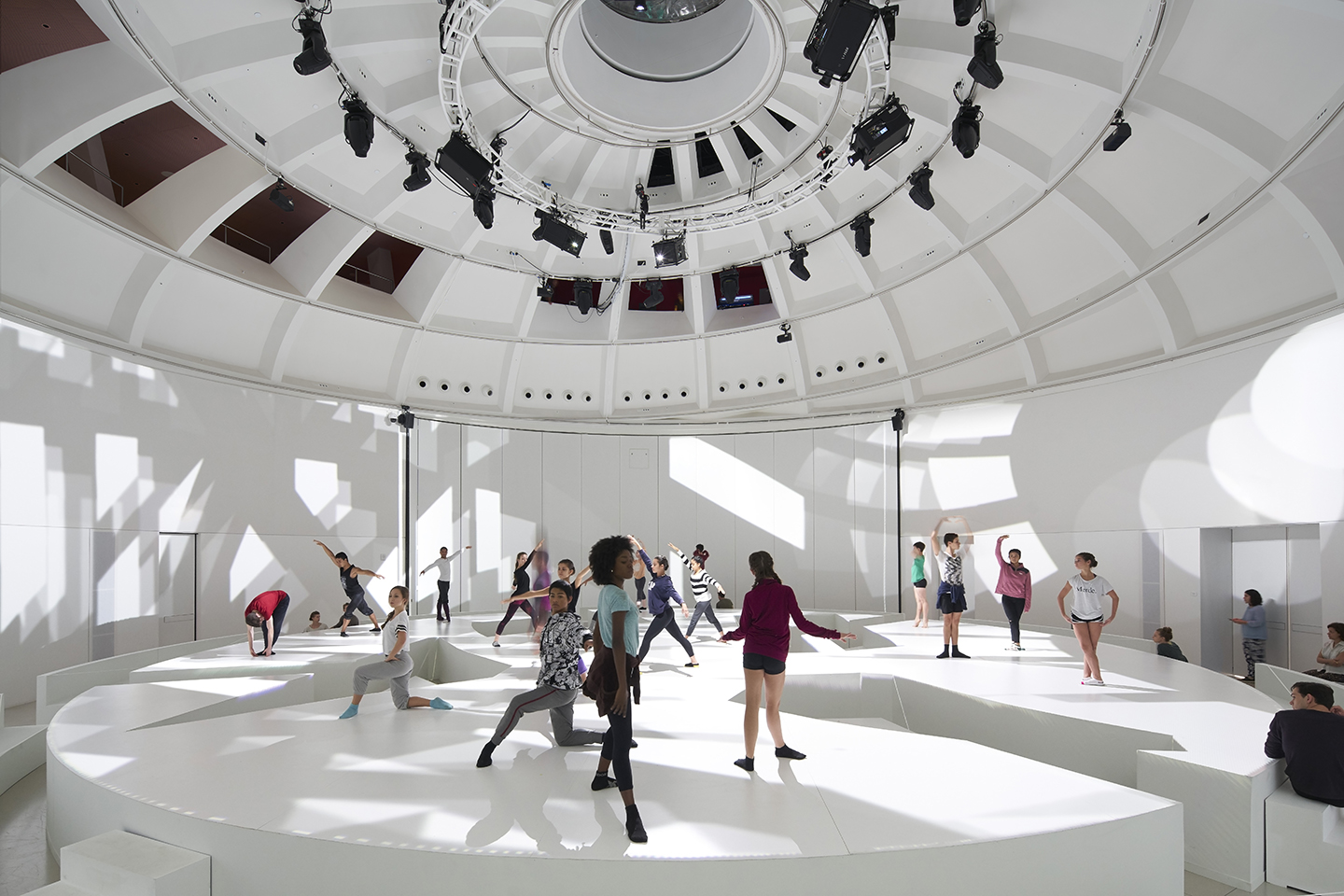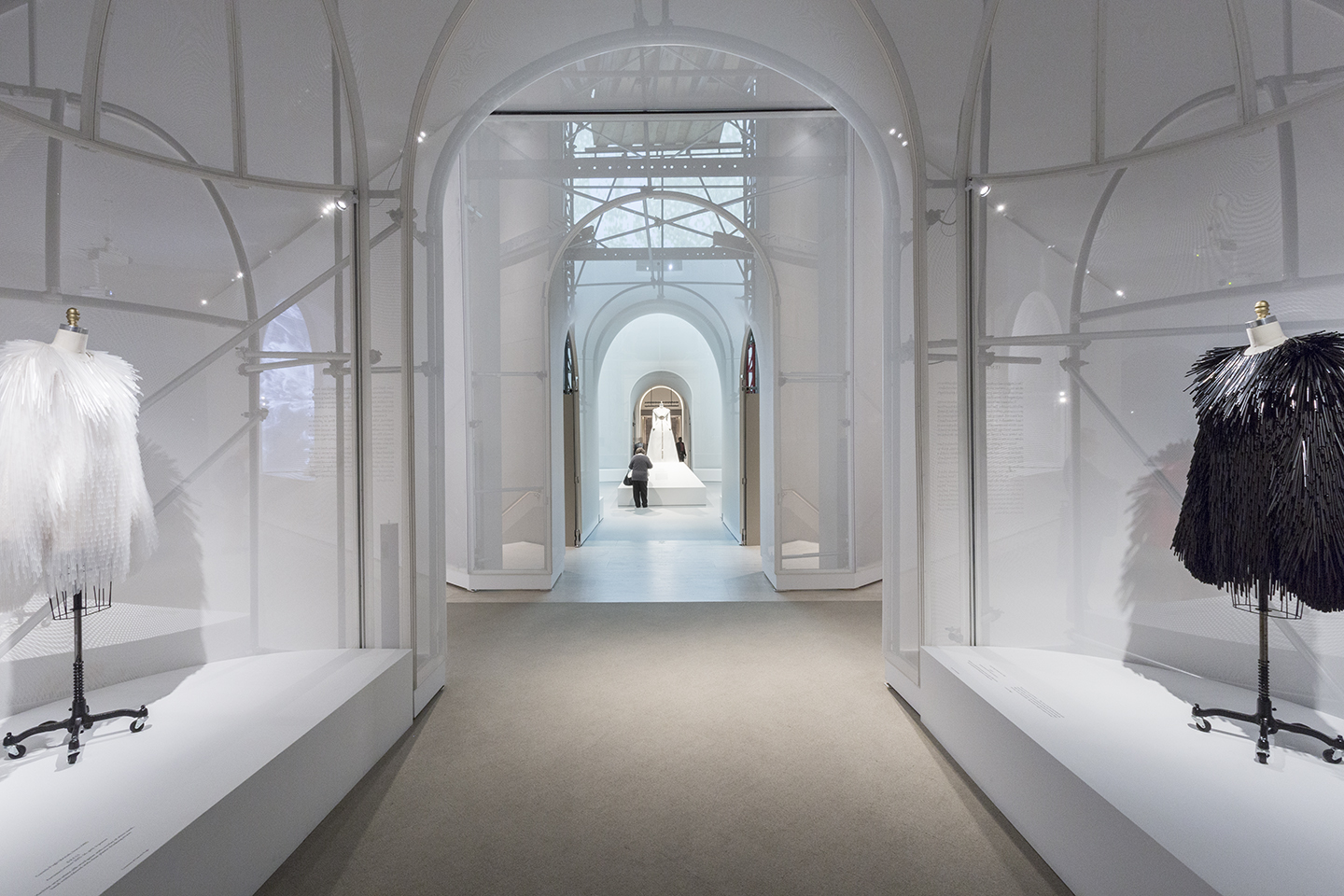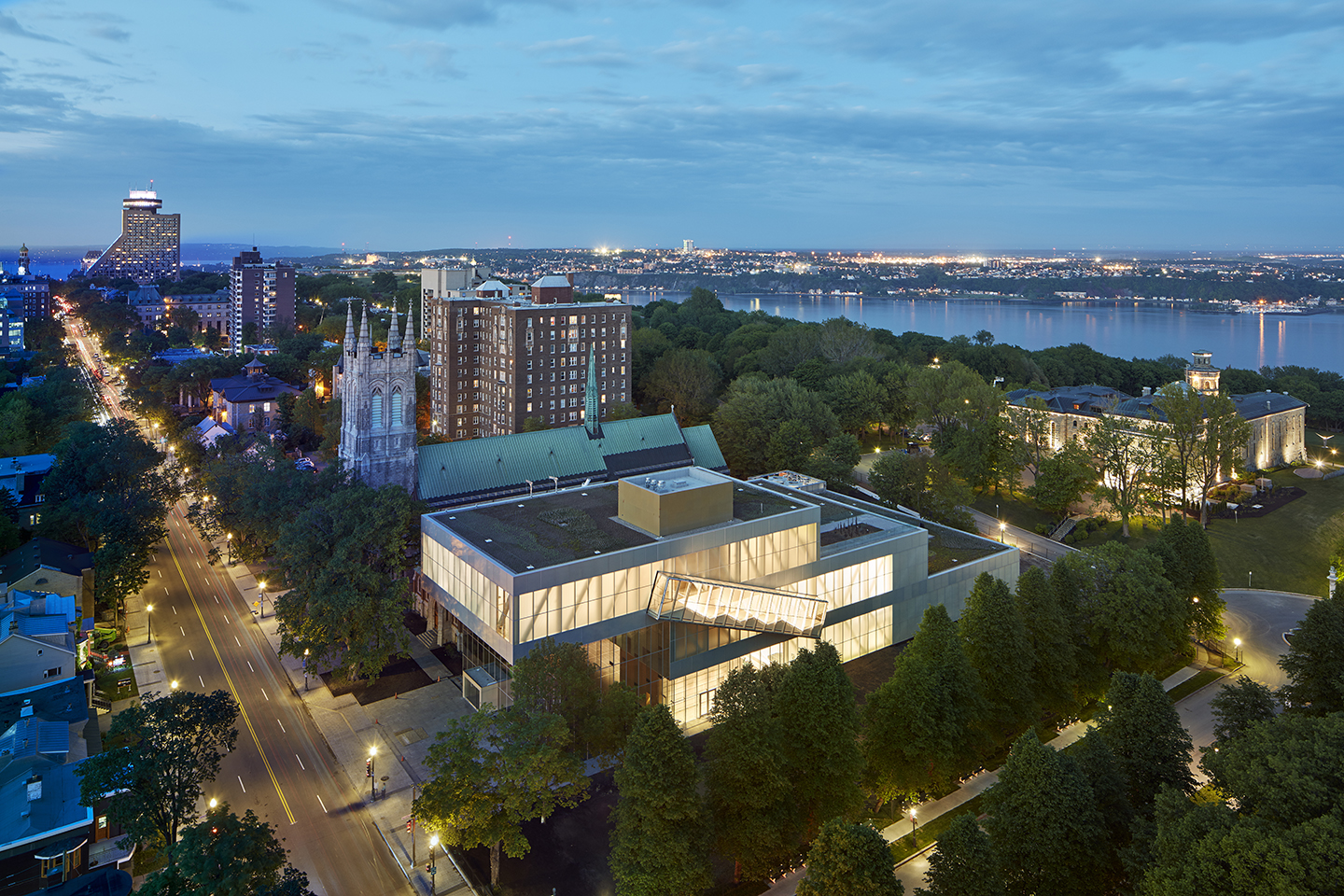 Shohei Shigematsu, director of OMA's New York office, has worked extensively with artists and art institutions. He and OMA recently designed the Faena Forum, part of a larger neighborhood district in Miami. Here he speaks about his recent projects and the shifting role of architecture in the post–financial crisis era, when iconic architecture for cultural institutions has witnessed a waning.
by Francesco Tenaglia
FRANCESCO TENAGLIA: Tell me about your recently inaugurated project in Miami Beach, the Faena Forum.
SHOEHI SHIGEMATSU: It was a timely project and an exciting project. Miami is becoming almost a capital of Latin America, with multicultural immigrants from all over Latin America, and North America as well. Whereas it used to be more or less solely a resort-town destination, today it's a real city where people live, and it has a lot of cultural ambition and cultural activities. Art Basel Miami Beach is one of the biggest art events in the United States now. So to design an art venue there was quite meaningful. This venue will provide an extremely flexible space to host diverse art events and activities.
FT: Were there any difficult aspects to the undertaking?
SS: Of course, there are always some. For example, it's one of three new buildings OMA designed—the others are a retail bazaar and a car park—that are in turn part of a larger Faena development that includes condominiums and commercial buildings such as a hotel. However, whereas those are on the beach side, the three buildings we did are on the residential side across Collins Avenue, the main boulevard of Miami Beach. So knitting it all together was a challenge. Also, we had a mandate to make the building super-flexible, almost like an event machine. Because the ambition was to accommodate any type of event, from performance art to visual art to a wedding to a lecture to cinema, we had to make the space adaptable to many uses, but we wanted it to retain a certain character. Whenever you push a building's flexibility, you run the risk of ending up with just a box. So our scheme has two spaces—a very flexible boxy side, and a more specialized rounded side—that can be used together as one space, or as two separate spaces that could even host simultaneous events. To achieve that kind of flexibility was exciting but also challenging.
FT: You've done a lot of museum interventions—big art-institution spaces. In your opinion, what is the current role of architecture with respect to these kinds of institutional hubs that involve the city as a social, cultural, touristic, and visual landscape? In other words, what is the sense or modality of architecture today, when it comes to working on museums?
SS: That's a good question. We were involved in a lot of projects back in the Bilbao-Guggenheim-"iconic architecture" period. But since the financial events of 2008 the world has changed, and now it's further changing in a way that tends to deny too much internationalism. I think those big, iconic museum architecture projects are ending, and things are now headed more toward experience-based art events, like art fairs and biennials. And the museum's role is becoming more and more public, with rapid growth in educational programs, and also a lot of events. Our project for the Musée national des beaux-arts du Québec made the entire ground floor a lobby but also an event space. So, whereas the museum of the late 1990s and early 2000s was a super-powerful private institution, now the museum is expected to operate more and more like a church—a very public venue that goes beyond visual art. It's also why the Faena project was so interesting, because the building doesn't look like a museum, and it doesn't look like an event space, but it can hold many art activities. It's unique in that sense. It's not just a new venue in Miami Beach, but a new typology for an art space.
FT: So one might say that before, you were working on the iconic level, and now you're operating more on the social level.
SS: I wouldn't say "social" so much as "public." The program is less and less about gallery space—although, of course, there's always gallery space—and far more about public engagement, public programs.
FT: The work you did with Taryn Simon in An Occupation of Loss (2016) at the Park Avenue Armory in New York was impressive in terms of expressing a form of timeless monumentality. How did you work together? What was the concept behind the concrete silos?
SS: The design was sonically motivated, focusing less on the physical manifestation of loss—which has been marked historically at multiple scales, from tombstones to the World Trade Center Memorial—and more on the performative aspect. The industrial wells were configured as a readymade ruin that responded to both personal and monumental dimensions.
FT: Quite a few press articles used words like "temple," "spiritual," or "cathedral" to describe the setting you and OMA created for the exhibition Manus x Machina: Fashion in an Age of Technology (2016) at the Metropolitan Museum of Art, New York. What can you say about its austere and elegiac sense of space?
SS: The design of the exhibition echoed the sectional relationship of a central clerestory and perimeter naves, which also resonated with the classical language of the adjacent medieval art gallery at the Met. We wanted to achieve a calm and neutral space where visitors could focus on the delicate details of each dress.
FT: I'm interested to know if you are a fan of contemporary visual art, on a personal level. And if yes, do you follow specific scenes or particular artists, galleries?
SS: Definitely, I'm a big fan of visual art and artists, and working with artists in general. But just as I can't really pin down my single favorite architect, I can't name a favorite artist in the contemporary world. I did a studio for Cai Guo-Qiang, a Chinese artist. And I worked on a theater for Marina Abramović. I've often thought about how architects have a different role than art and artists. I have so much respect for artists, and to be able to work with them is always rewarding because they have a unique way of advancing their agenda, their philosophies, their feelings. Whereas with architects, we get our agenda and ambition from the client rather than generating it entirely on our own. Which ultimately means that it's crucial for us to maintain our own interests, our own observations and point of view, so we don't forget ourselves. That's why I teach, and pursue my own research topics. That kind of independent thinking is important to sustain the practice of architecture. Not the business of architecture, but the profession, the expertise.
Shohei Shigematsu is a Partner at OMA and the Director of the New York office. He has been a driving force behind many of OMA's projects, leading the firm's diverse portfolio in the Americas for the past decade. In addition to the Faena Forum, Sho's designs for cultural venues include a new museum for the Musée national des beaux-arts du Québec, an event space for the Wilshire Boulevard Temple in Los Angeles and the extension to the Albright Knox Gallery in Buffalo. He has collaborated with multiple artists, including Cai Guo Qiang, Marina Abramović, Kanye West and Taryn Simon. Sho also designed exhibitions for Prada, the Metropolitan Museum of Art and Park Avenue Armory.