EXHIBITIONS
Shuvinai Ashoona "Mapping Worlds" at The Power Plant, Toronto
Close
1
2
3
4
5
6
7
8
9
10
11
12
13
14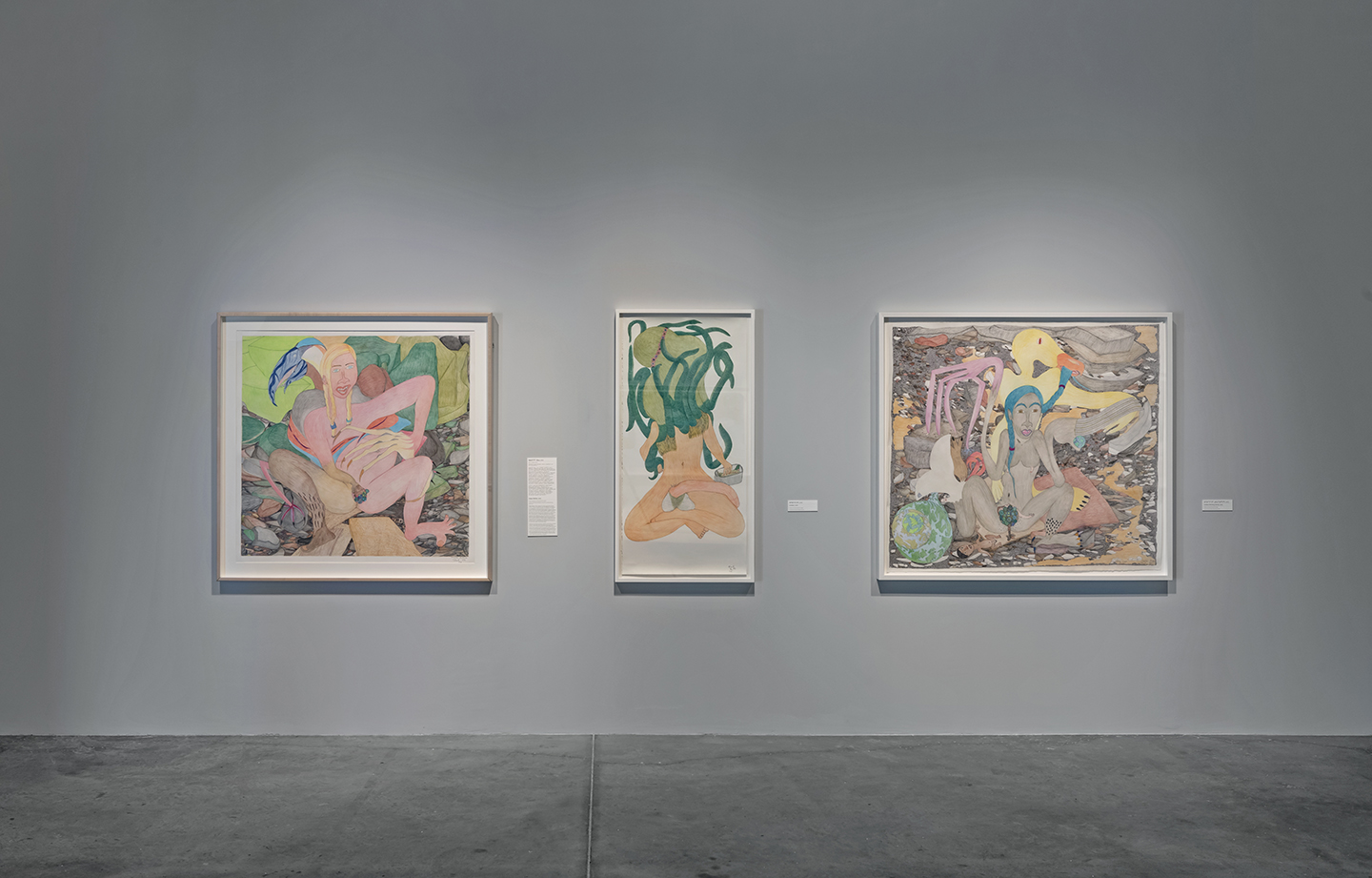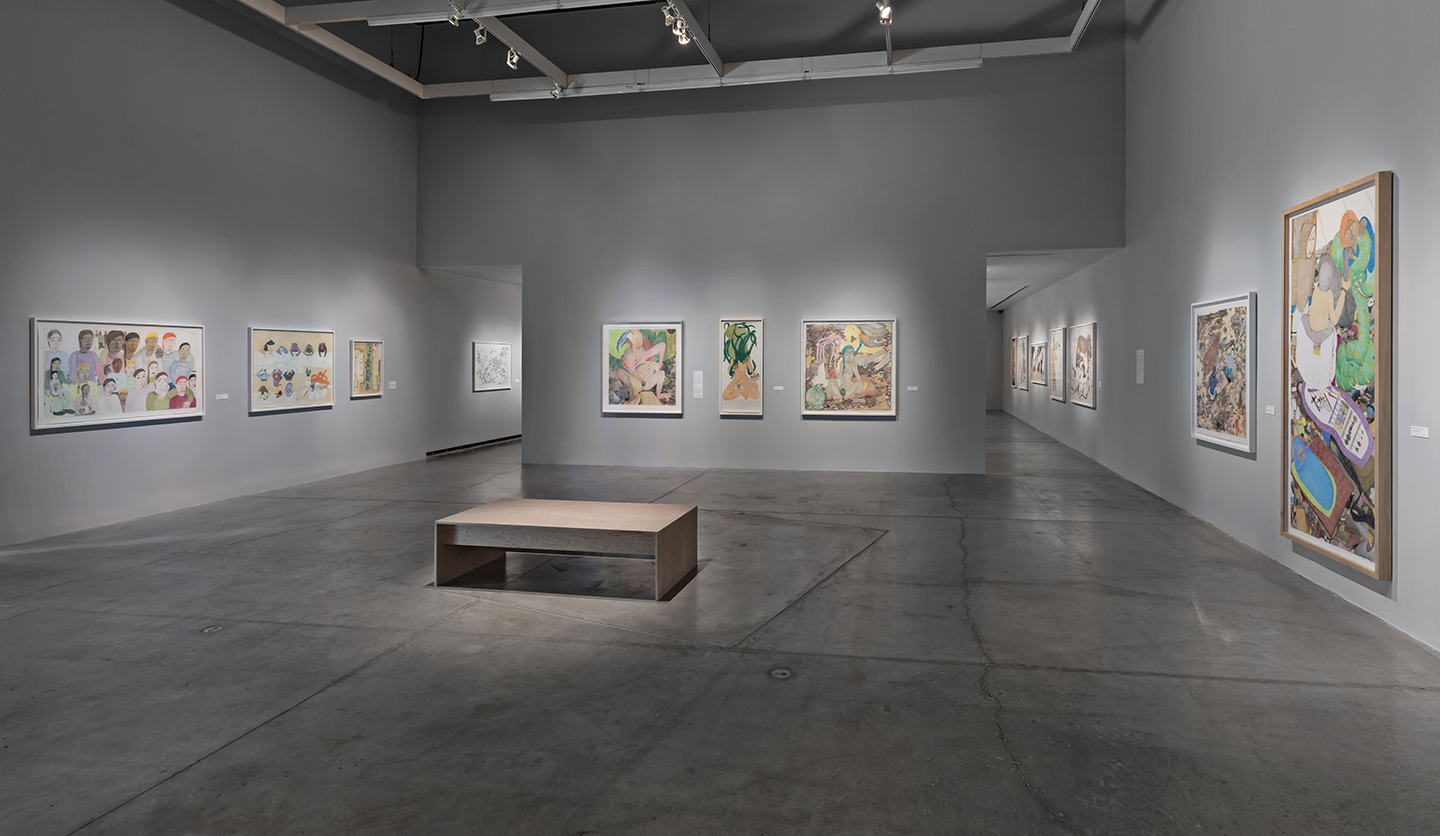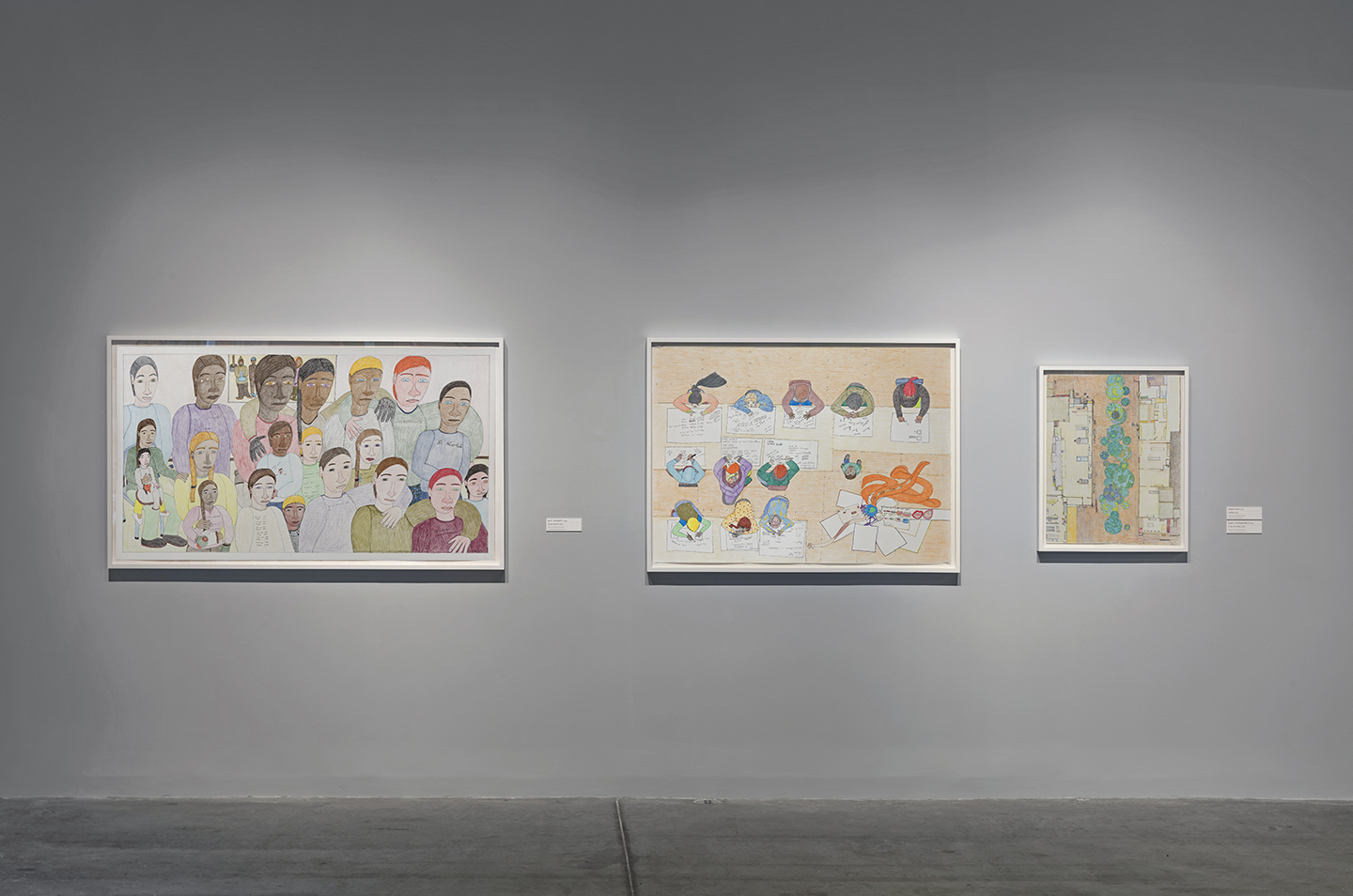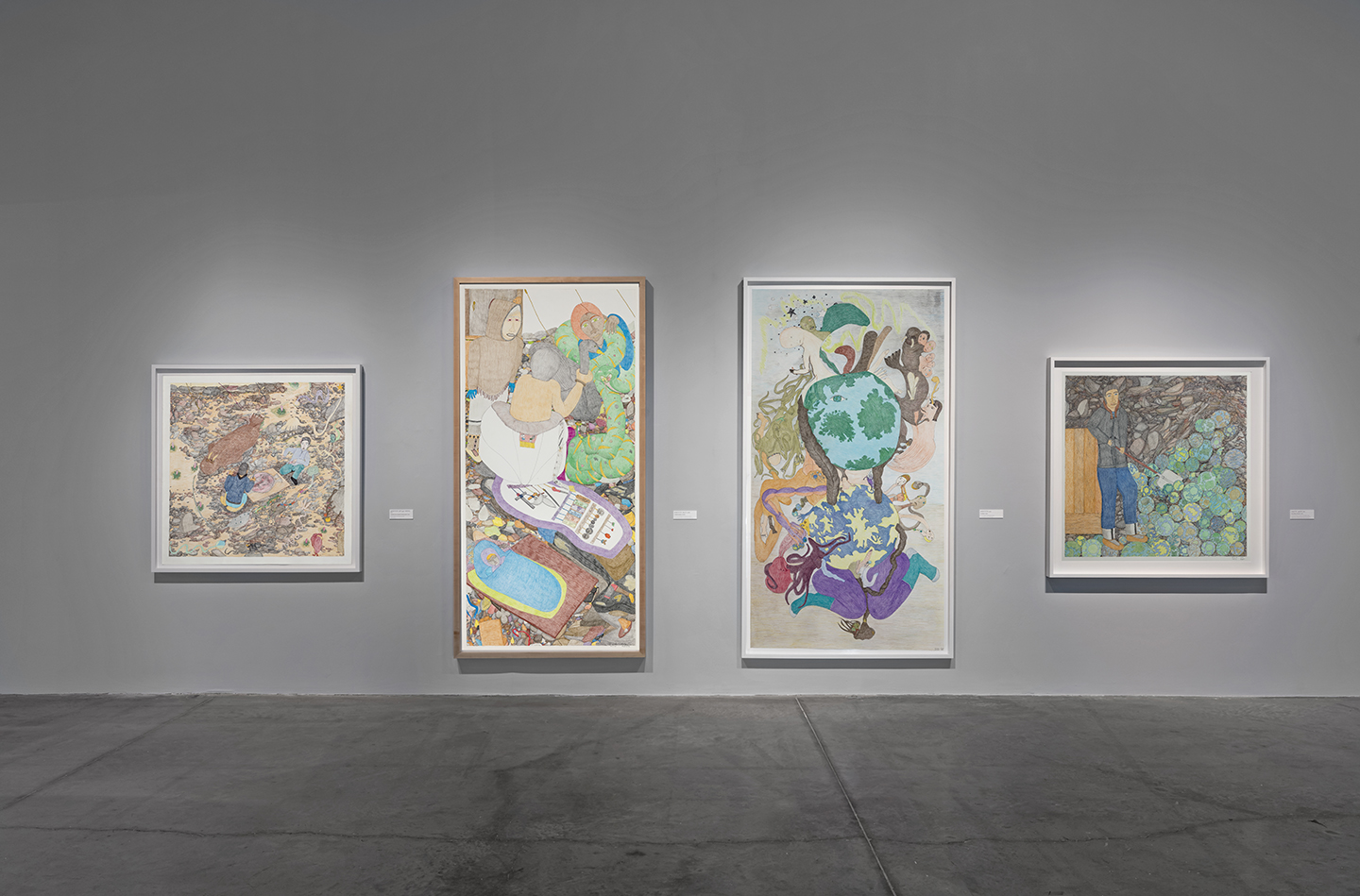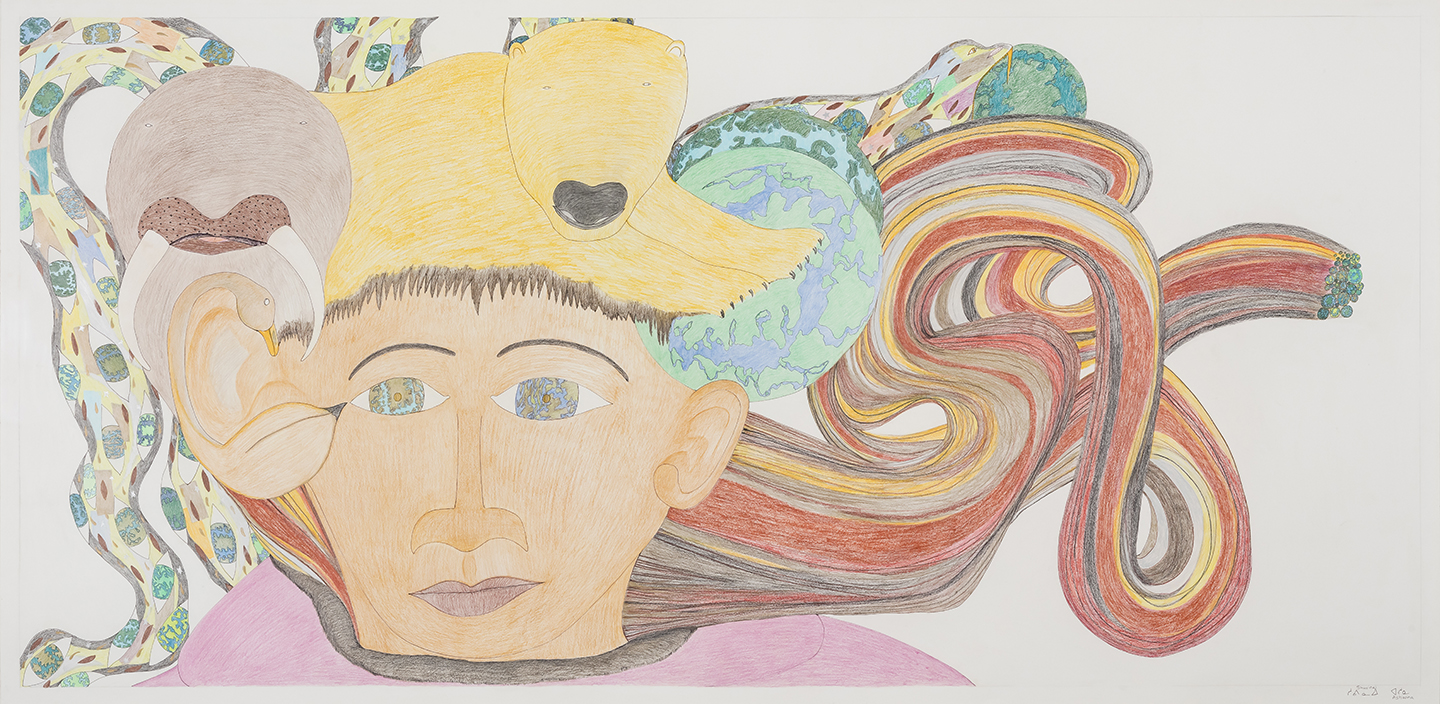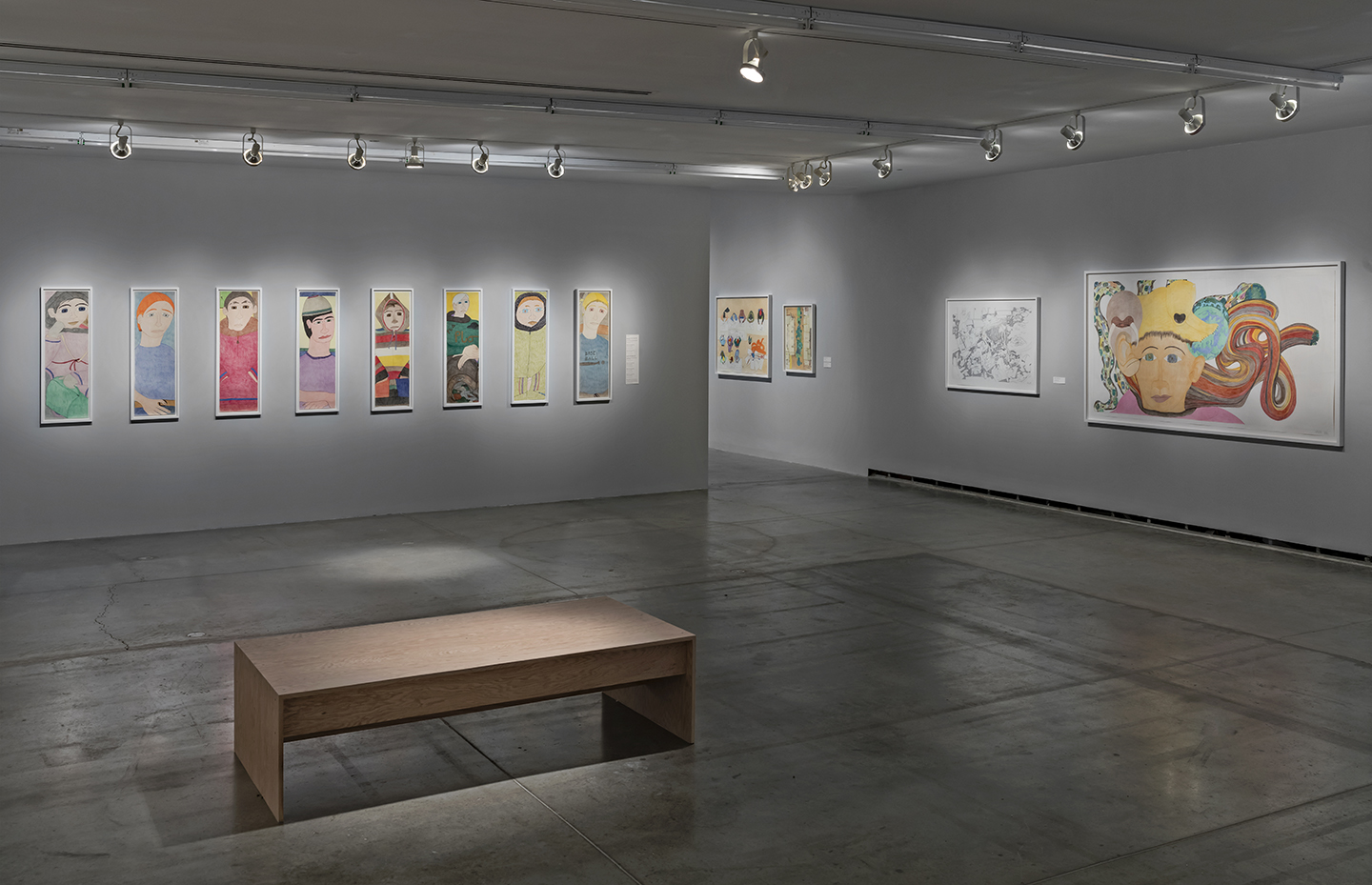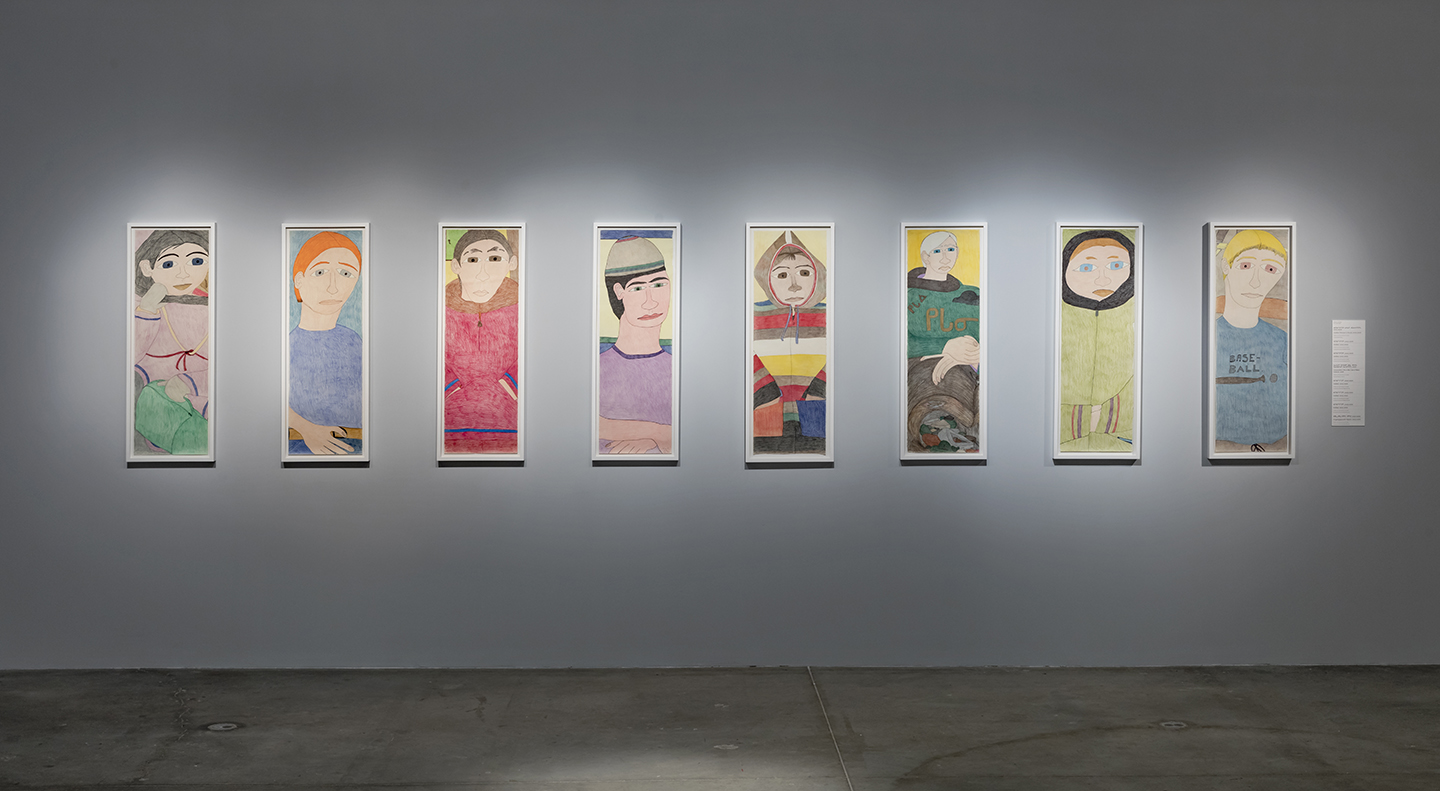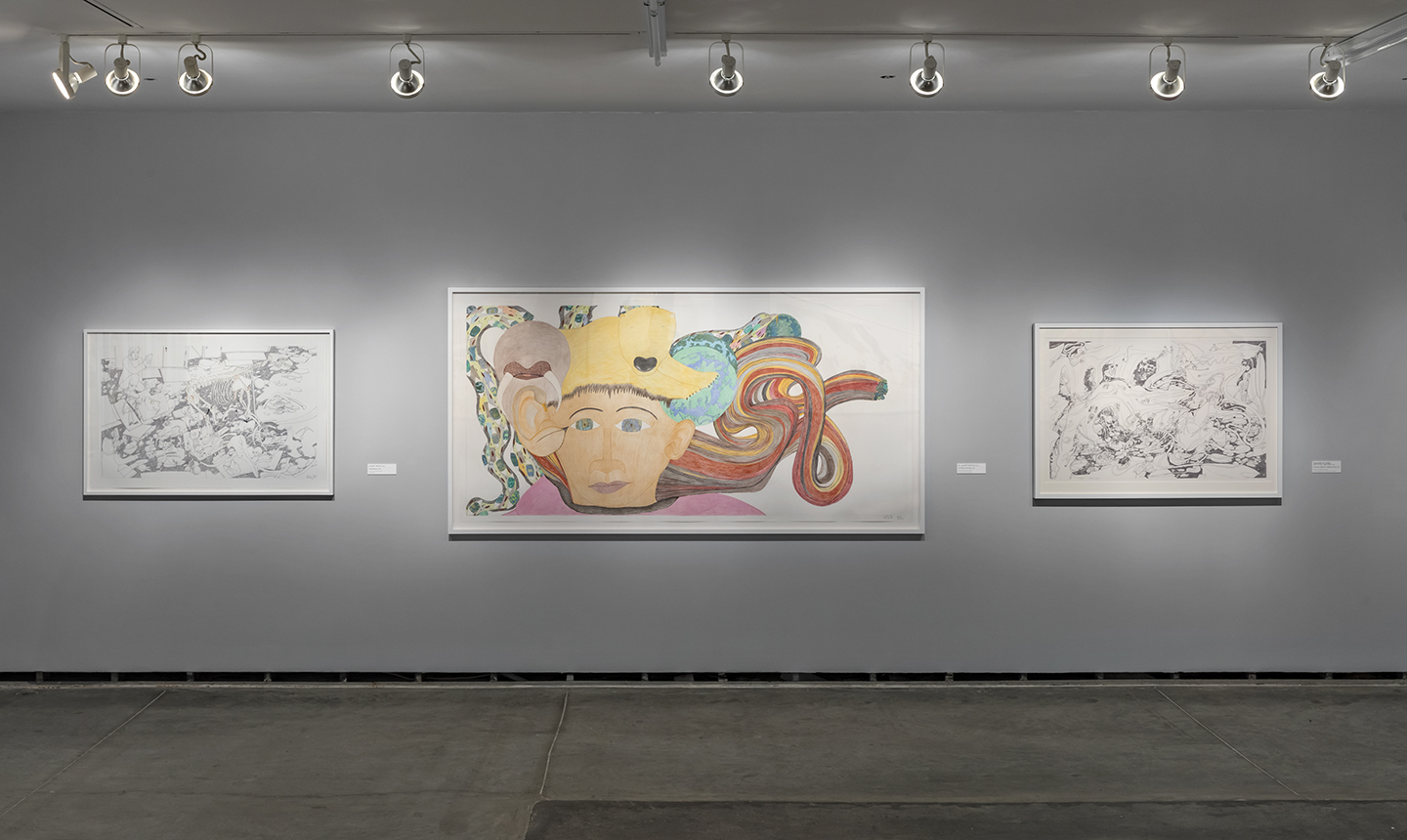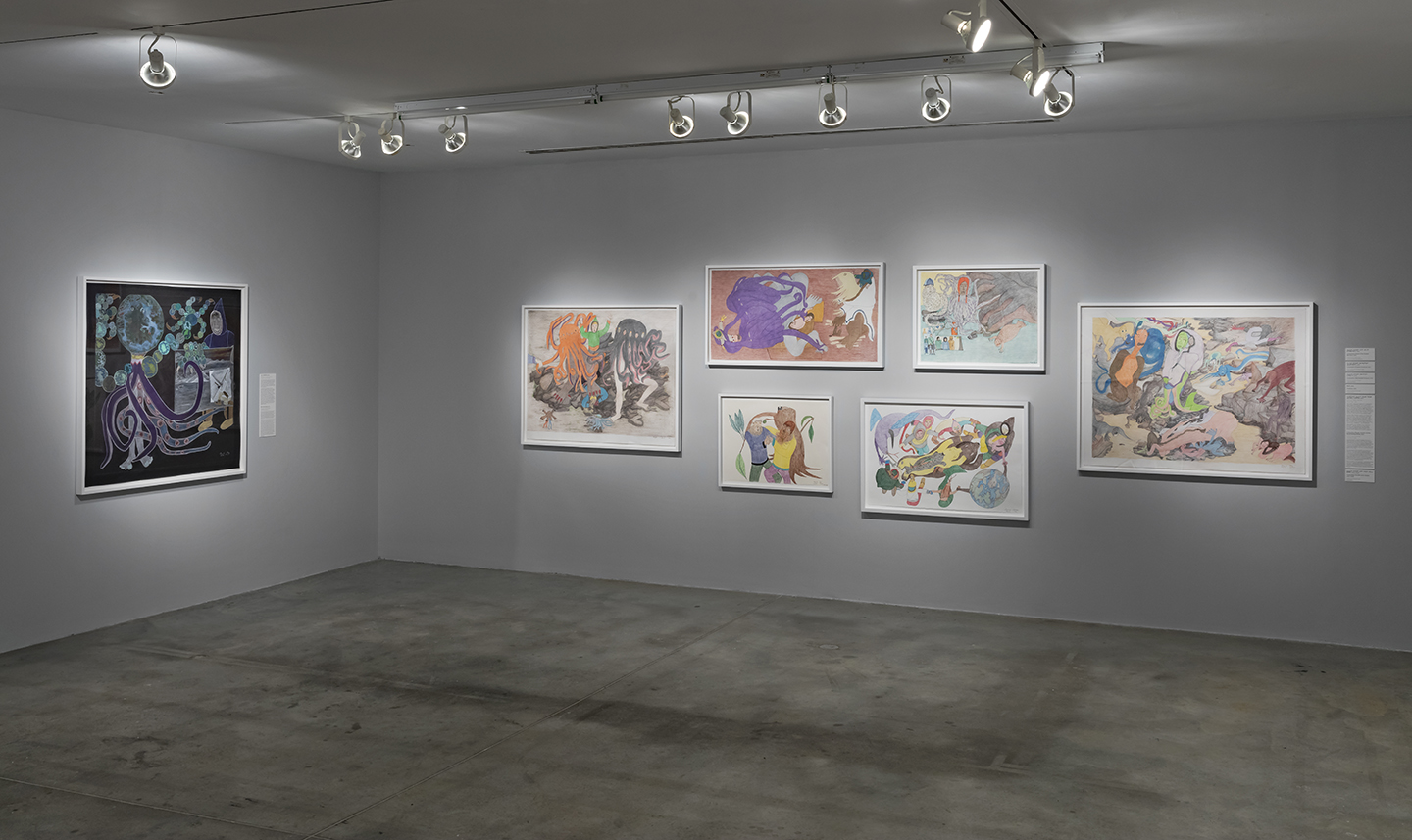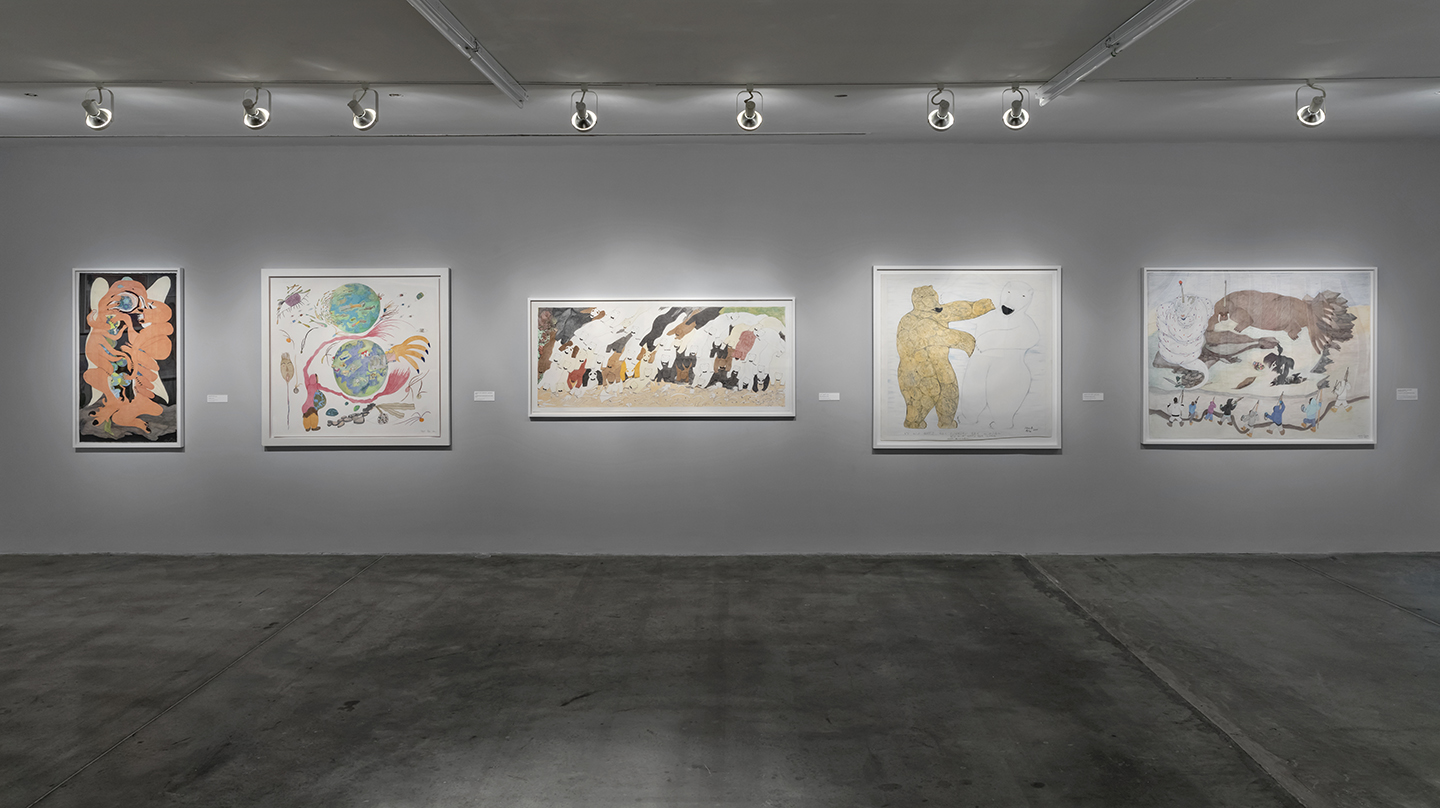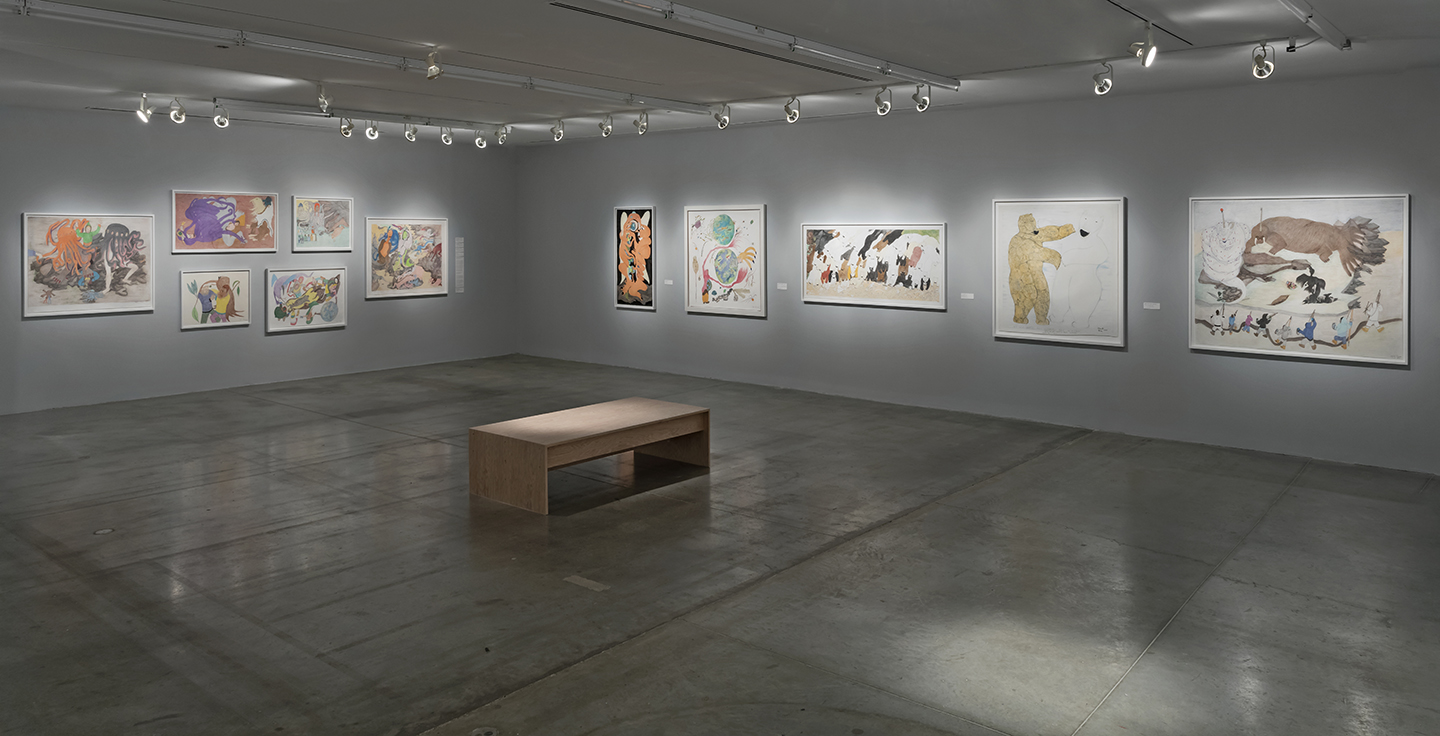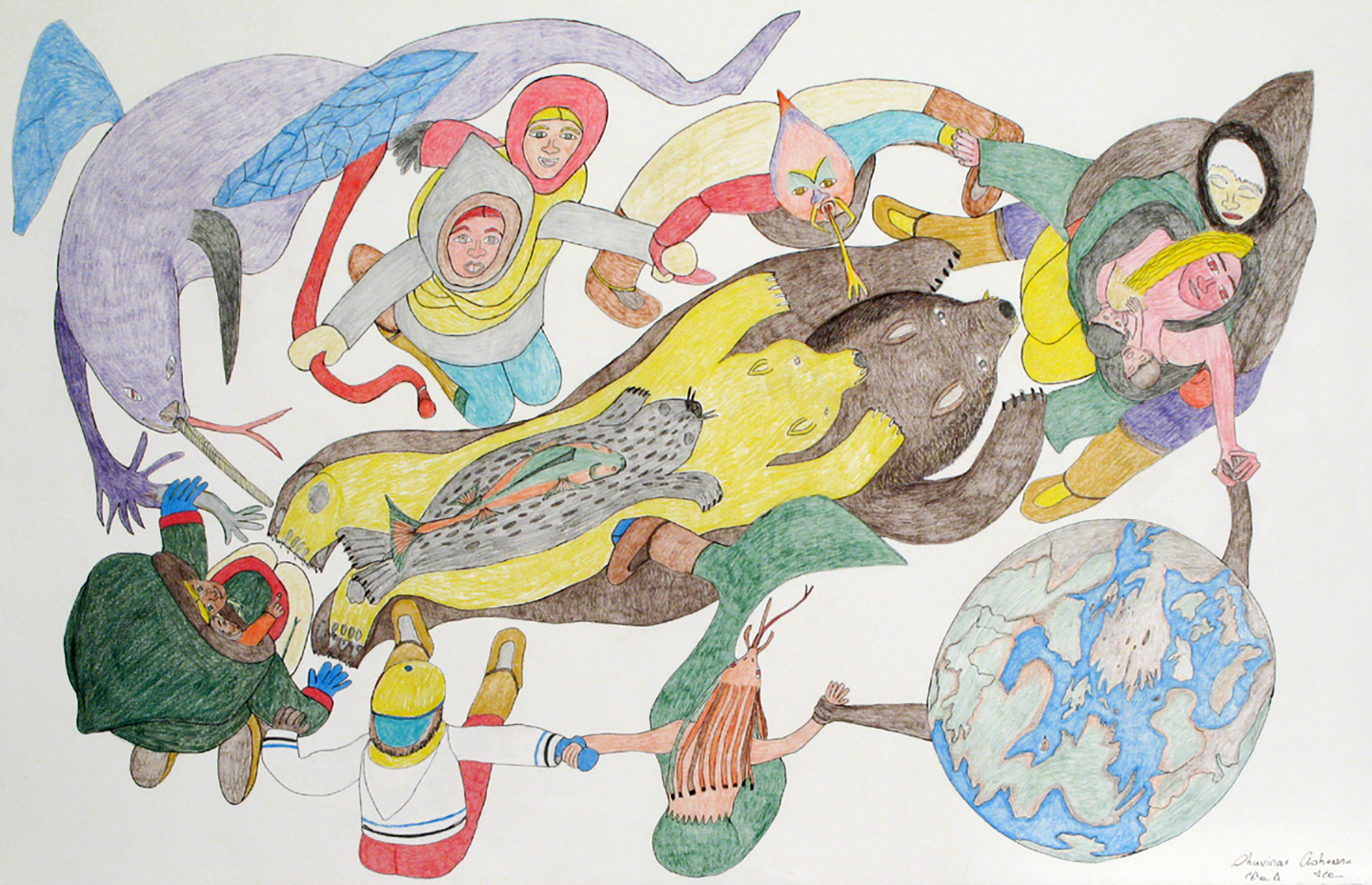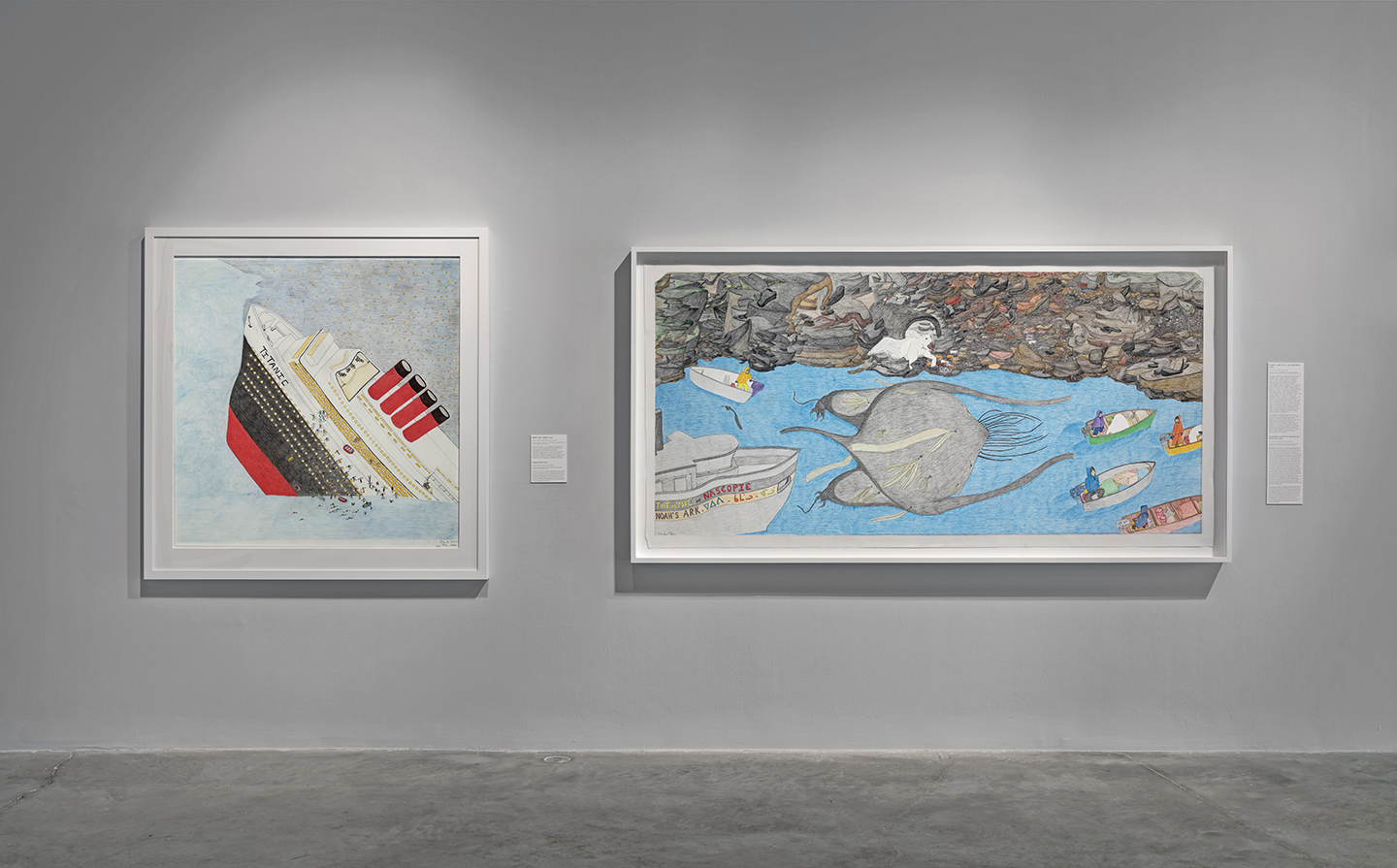 Guest Curator: Dr.Nancy Campbell
Assistant Curator: Justine Kohleal, RBC Curatorial Fellow 2018 – 2020
The exhibition Mapping Worlds features pencil crayon and ink drawings produced by the artist over the past two decades. Many of Shuvinai Ashoona's early drawings depict scenes of Kinngait (formerly known as Cape Dorset), Nunavut, continuing an artistic tradition begun by the Ashoona family, including her grandmother Pitseolak Ashoona (1904 – 1983) and cousin Annie Pootoogook (1969 – 2016). Living in Kinngait on the southern tip of Baffin Island, Shuvinai is part of Canada's Inuit culture. She produces her work at Kinngait Studios, the art arm of the West Baffin Eskimo Co-operative. Incorporated in 1959, the Studio has the strongest and longest tradition of any community–run, art making co-operative in the Arctic. Due to the stability and longevity of the co-op's management, four generations of Inuit artists have developed and sold their art around the world.
Ashoona's work is unique among the artists working in Kinngait. She is best known for her highly personal and imaginative iconography, with imagery ranging from closely observed naturalistic scenes of her Arctic home, to monstrous and fantastical visions. Her drawings imagine the past and present fused into a prophetic future such as human-animal hybrid creatures, women birthing worlds, and mystical or other-worldly landscapes clearly inspired by the terrain of her northern home. Opposite to dystopic, Shuvinai's brightly coloured drawings teem with life; and while her community occasionally clashes with the artist's creatures, as seen in the work Untitled (Attack of the Tentacle Monsters), 2015 they often peacefully co-exist, as evidenced in Composition (People, Animals and the World Holding Hands), 2007 – 2008. Unlike many settler visions of the future that seem to dwell on clashes between humans and nature, humans and other humans, or humans and otherworldly 'invaders', Shuvinai's earthly and extraterrestrial worlds exist within a kinder intergalactic future.
Today, television shows like The Walking Dead (2010– present) stimulate our fears of the unknown, the monstrous and the 'Other' in a manner that risks increasing our xenophobia and provoking violence. Shuvinai's work speaks to these current anxieties, yet her artwork does not depict humans in opposition to the otherworldly. By appropriating images from her fascination with horror films, comic books and television, Shuvinai merges different imagery with everyday narratives to redraw the map of the boundaries between reality and fantasy, past and future.
at The Power Plant, Toronto
until 12 May