REVIEWS
"Sie sagen, wo Rauch ist, ist auch Feuer" at Kunsthalle Bern and Kunsthaus Glarus
Close
1
2
3
4
5
6
7
8
9
10
11
12
13
14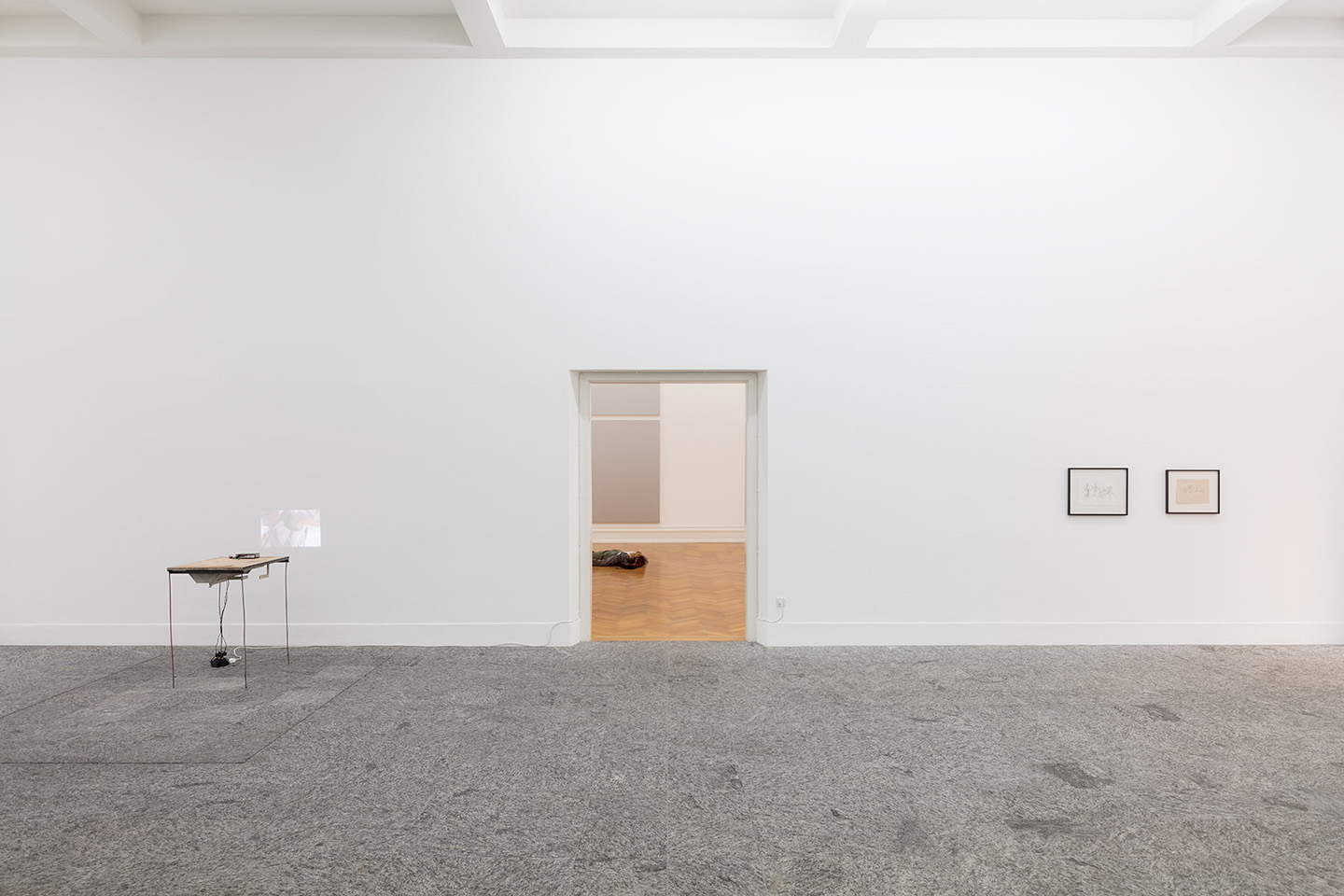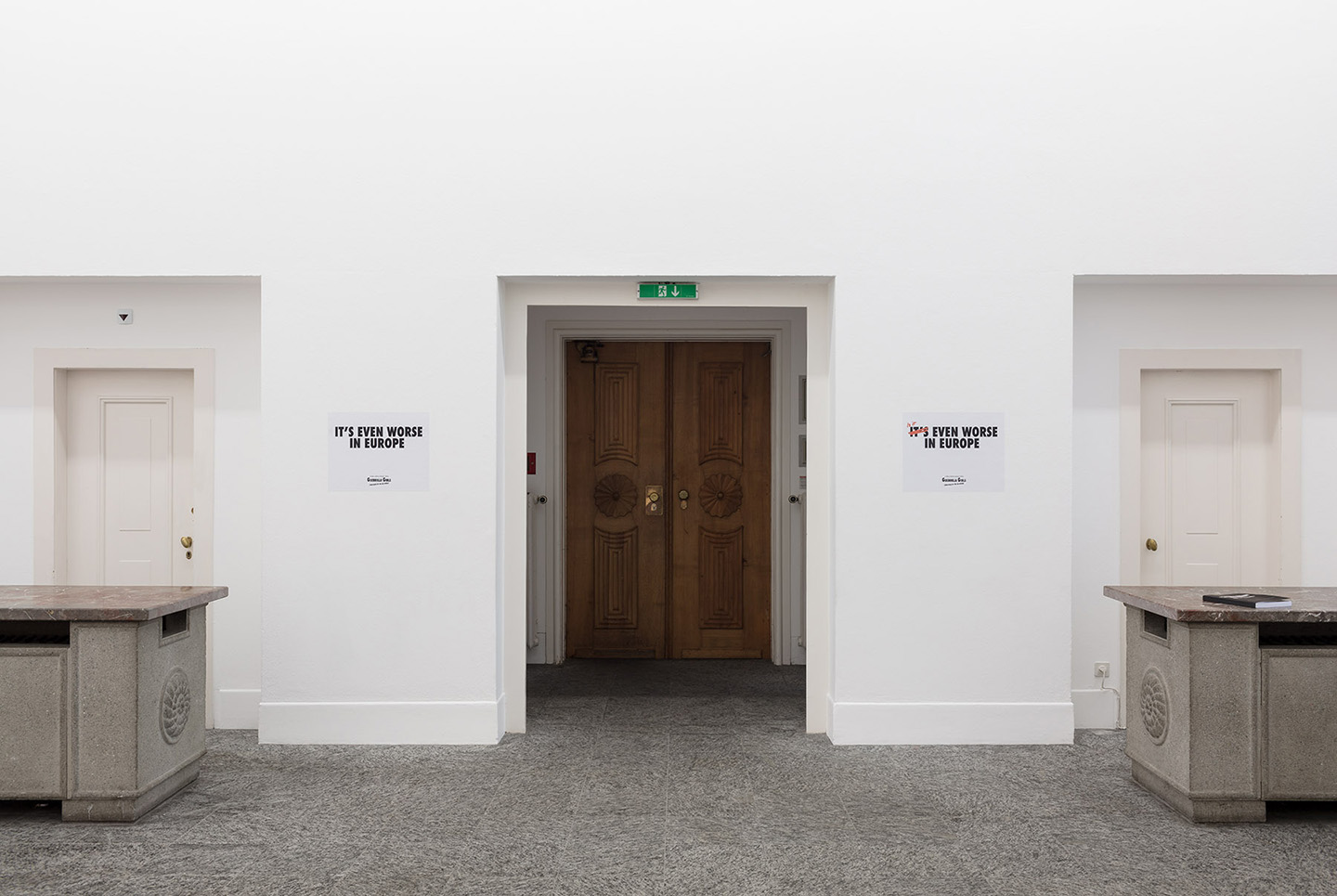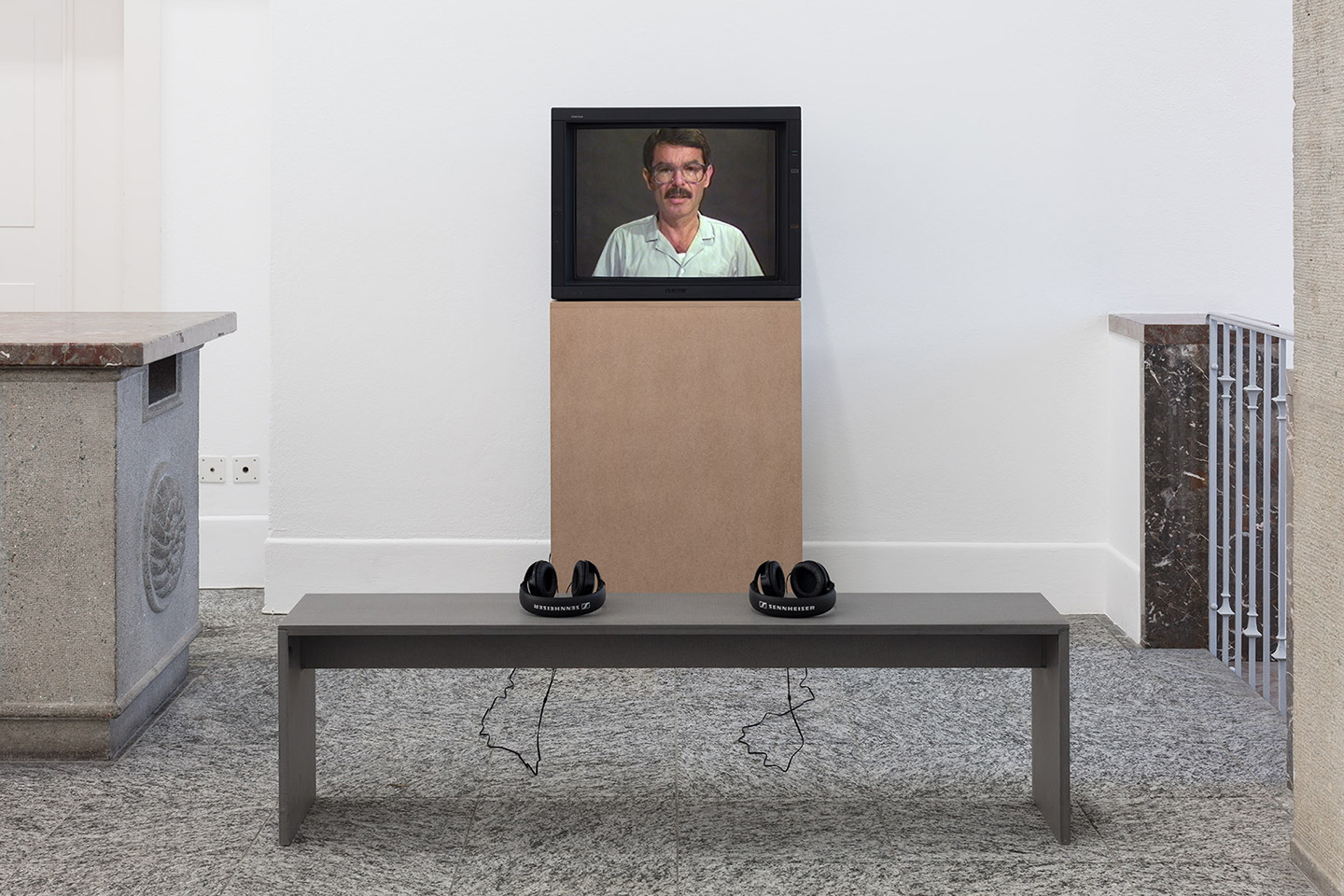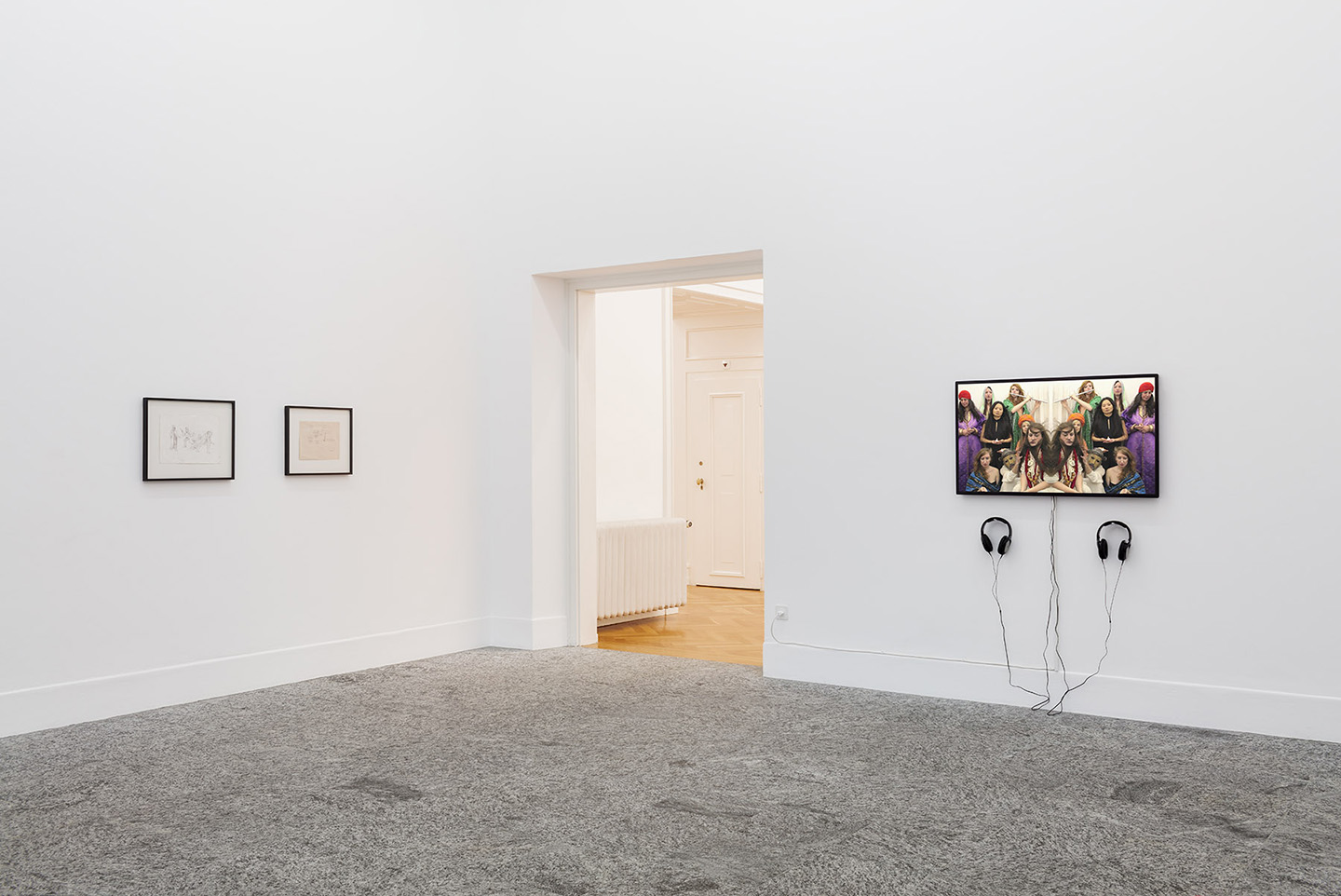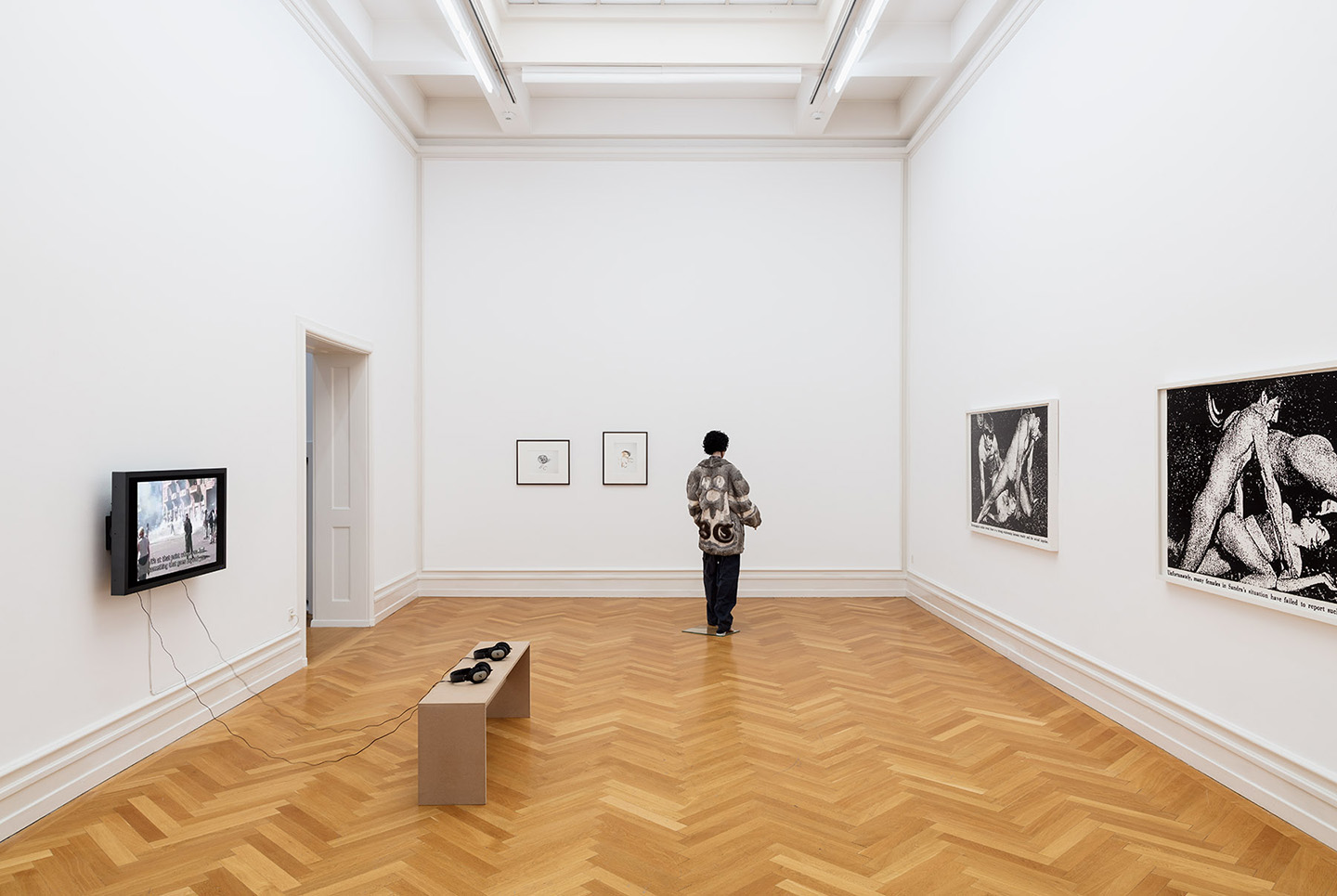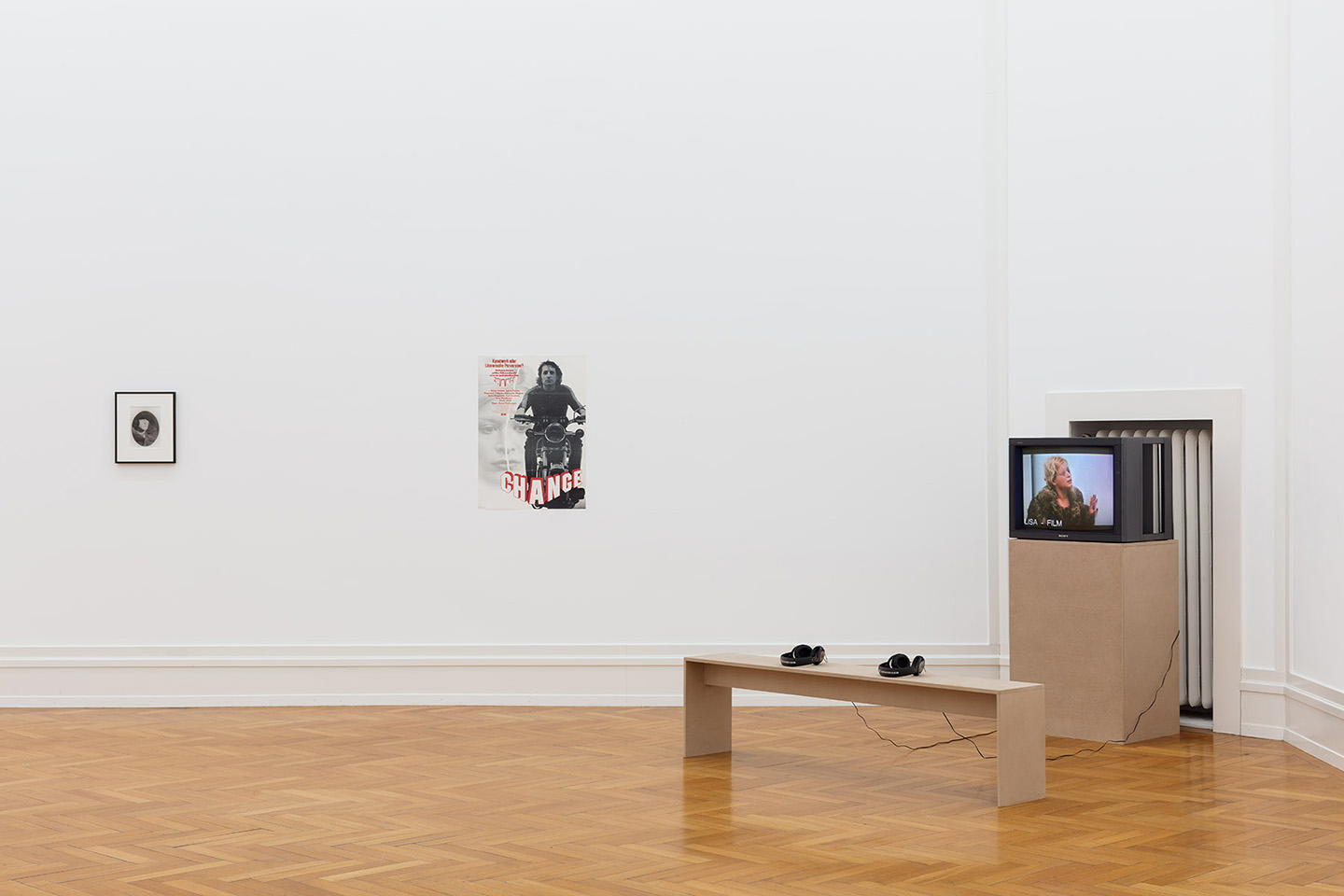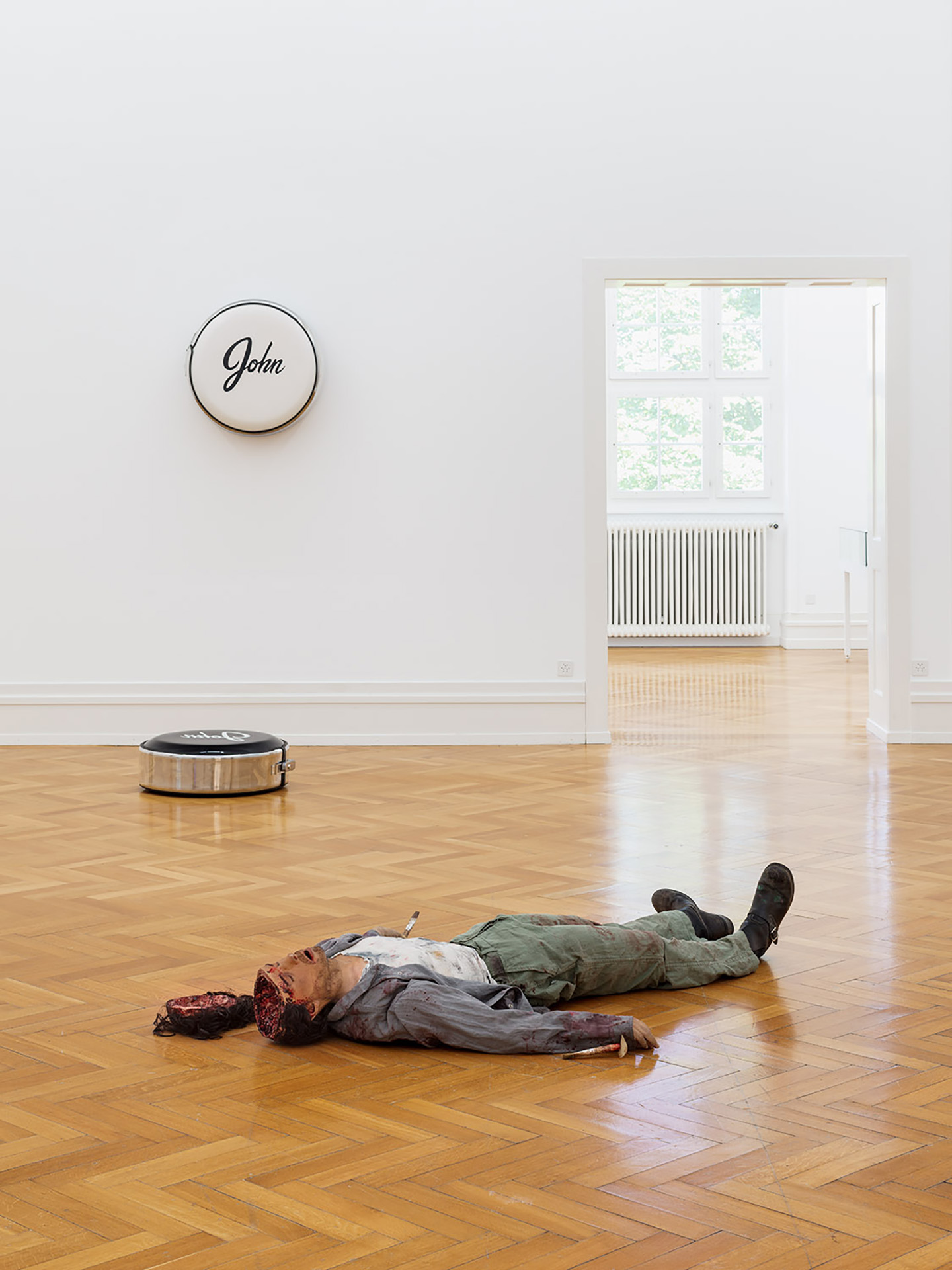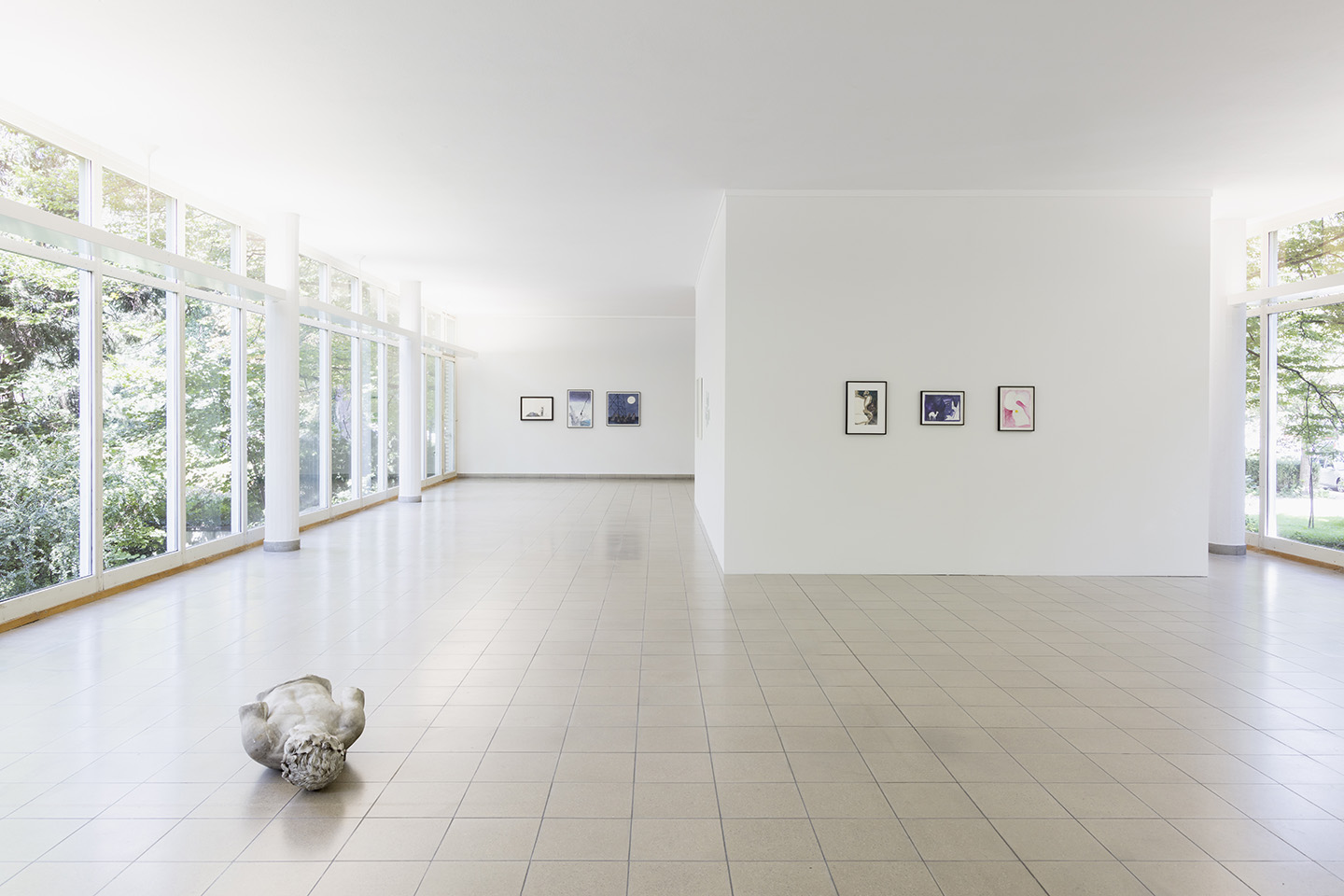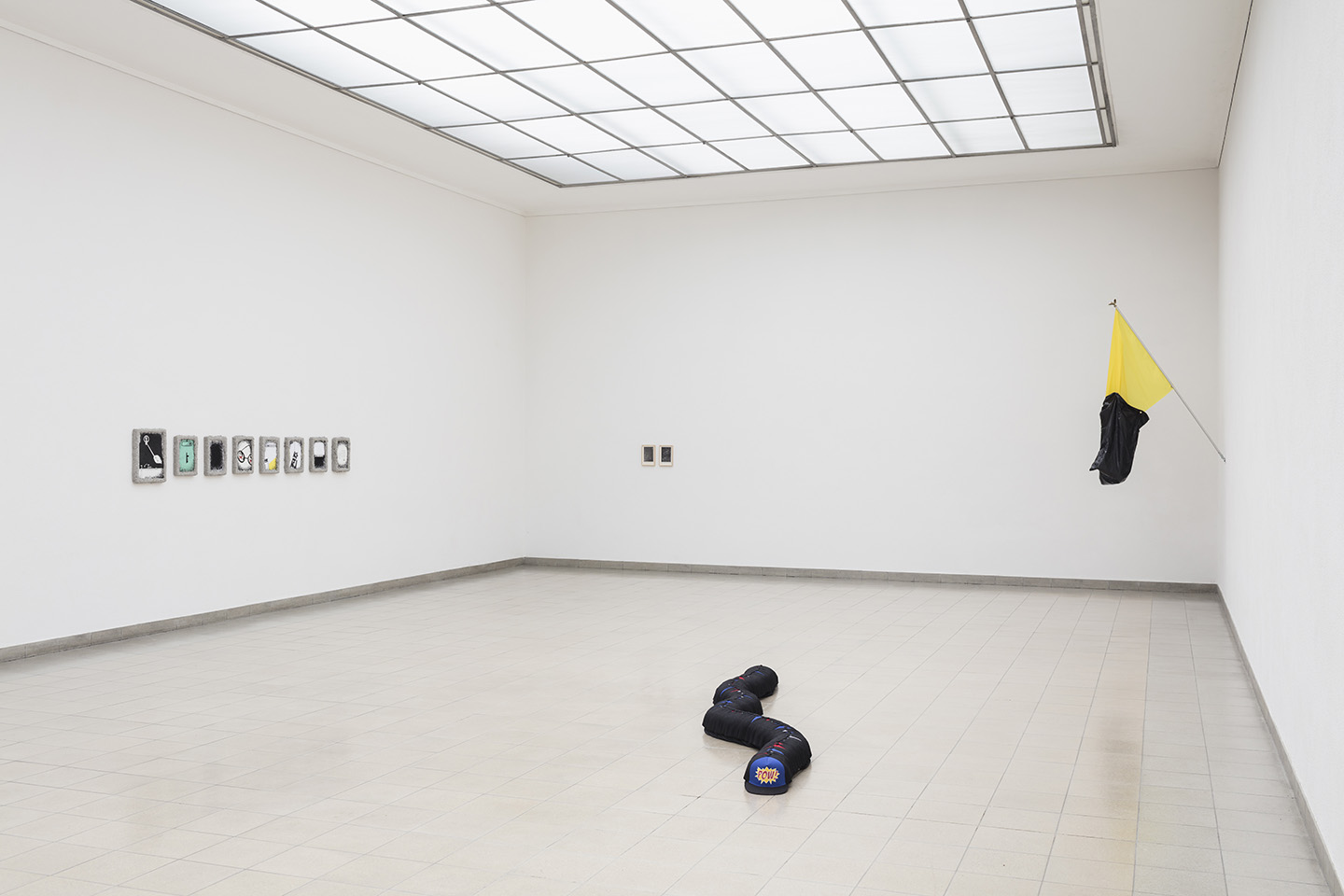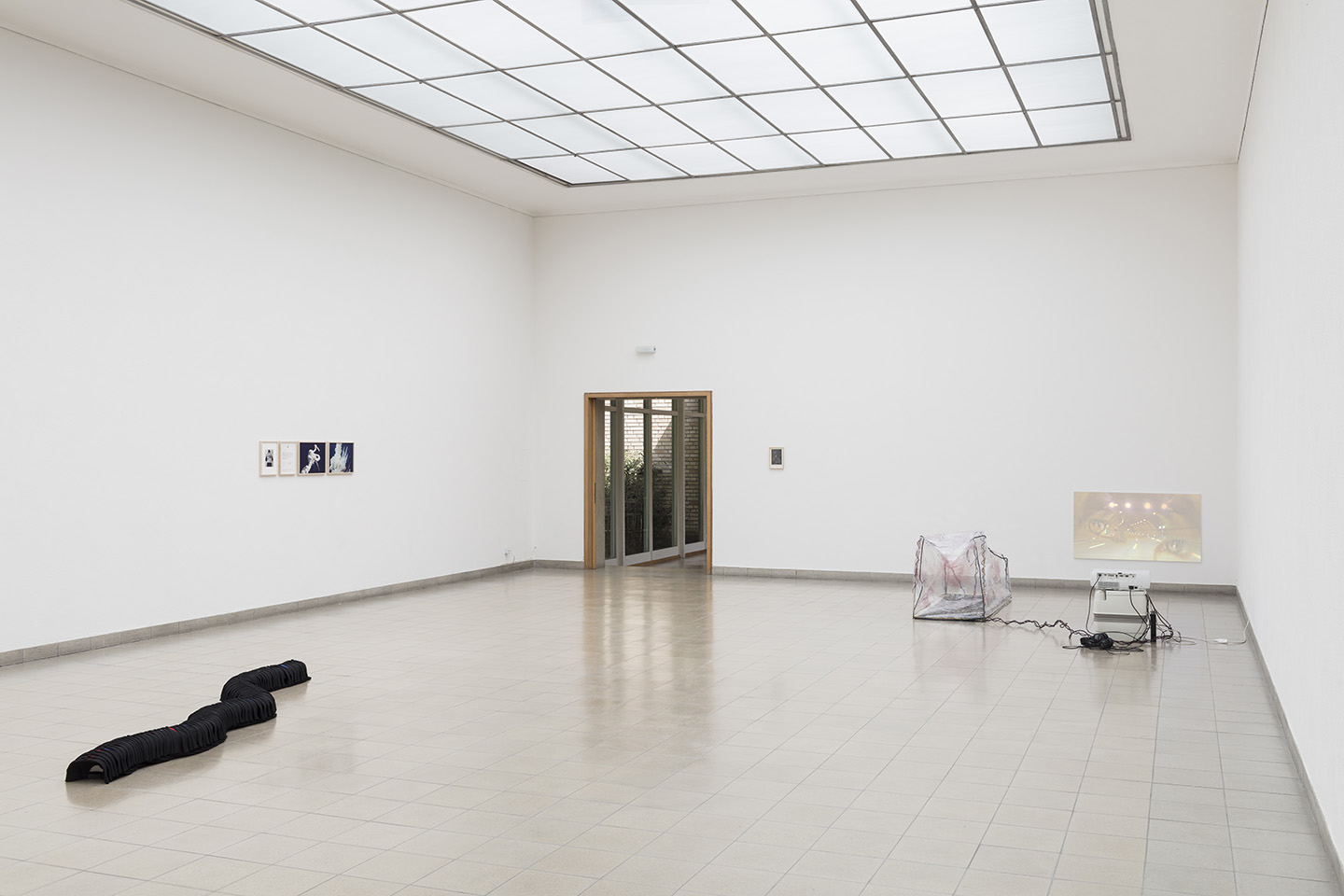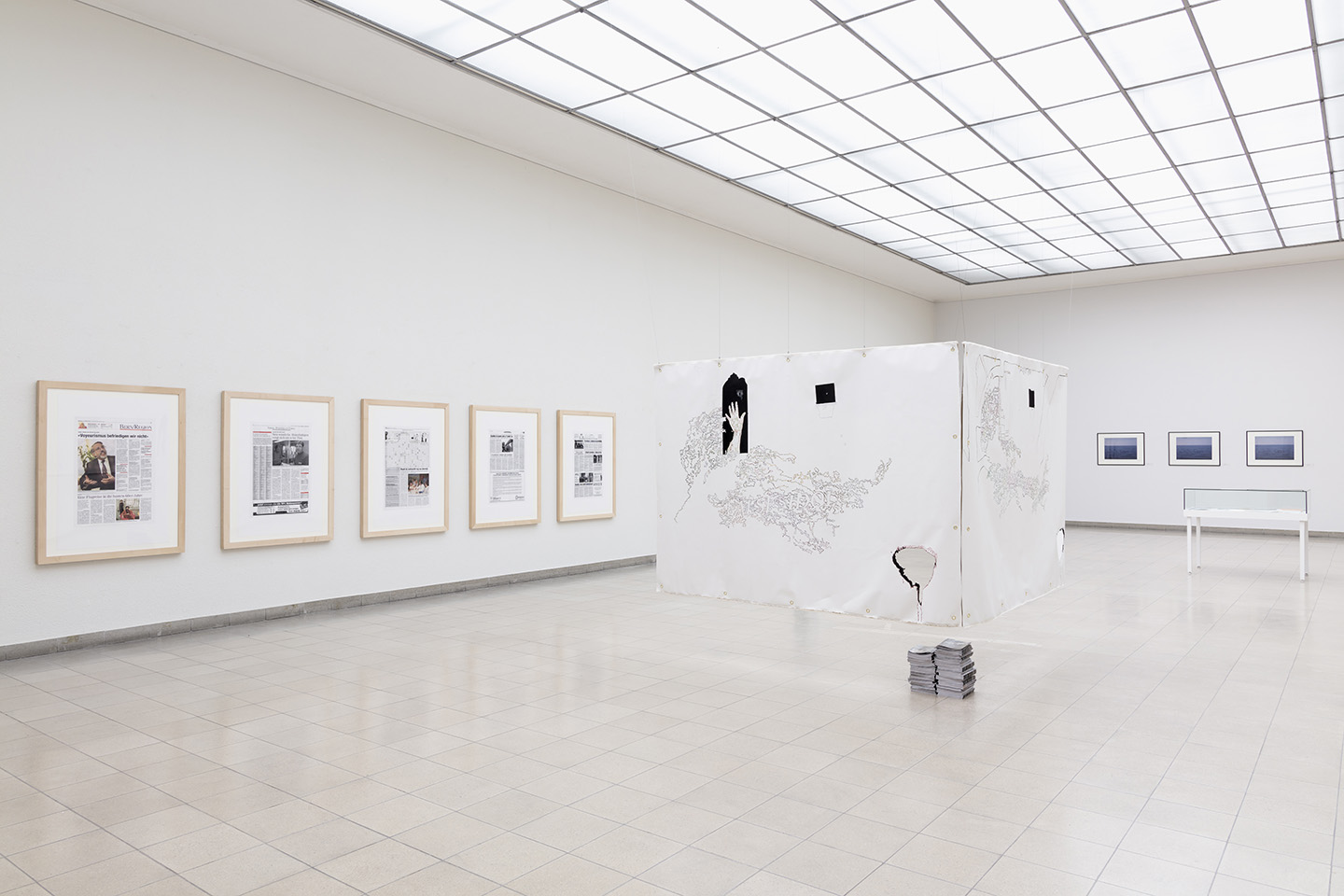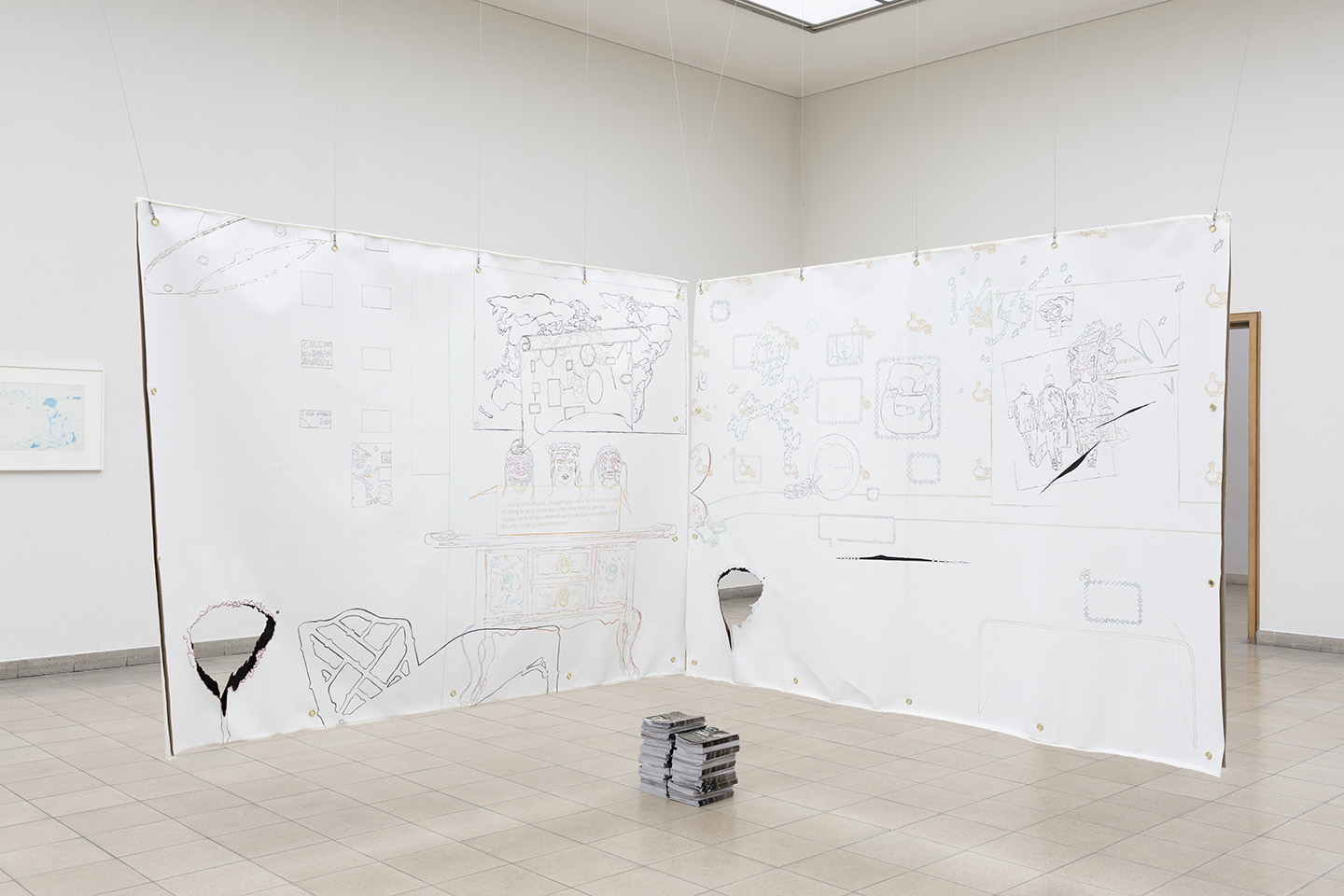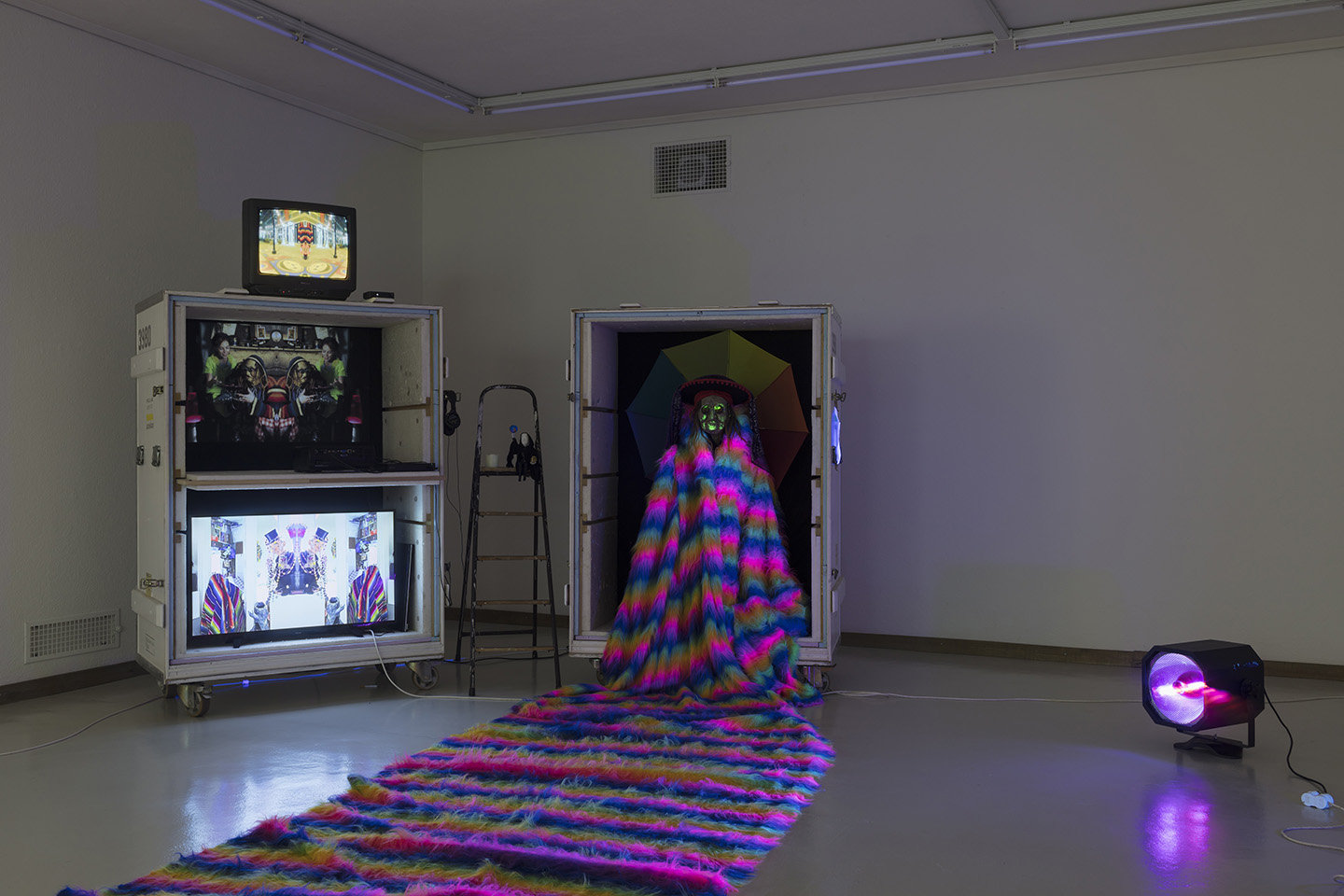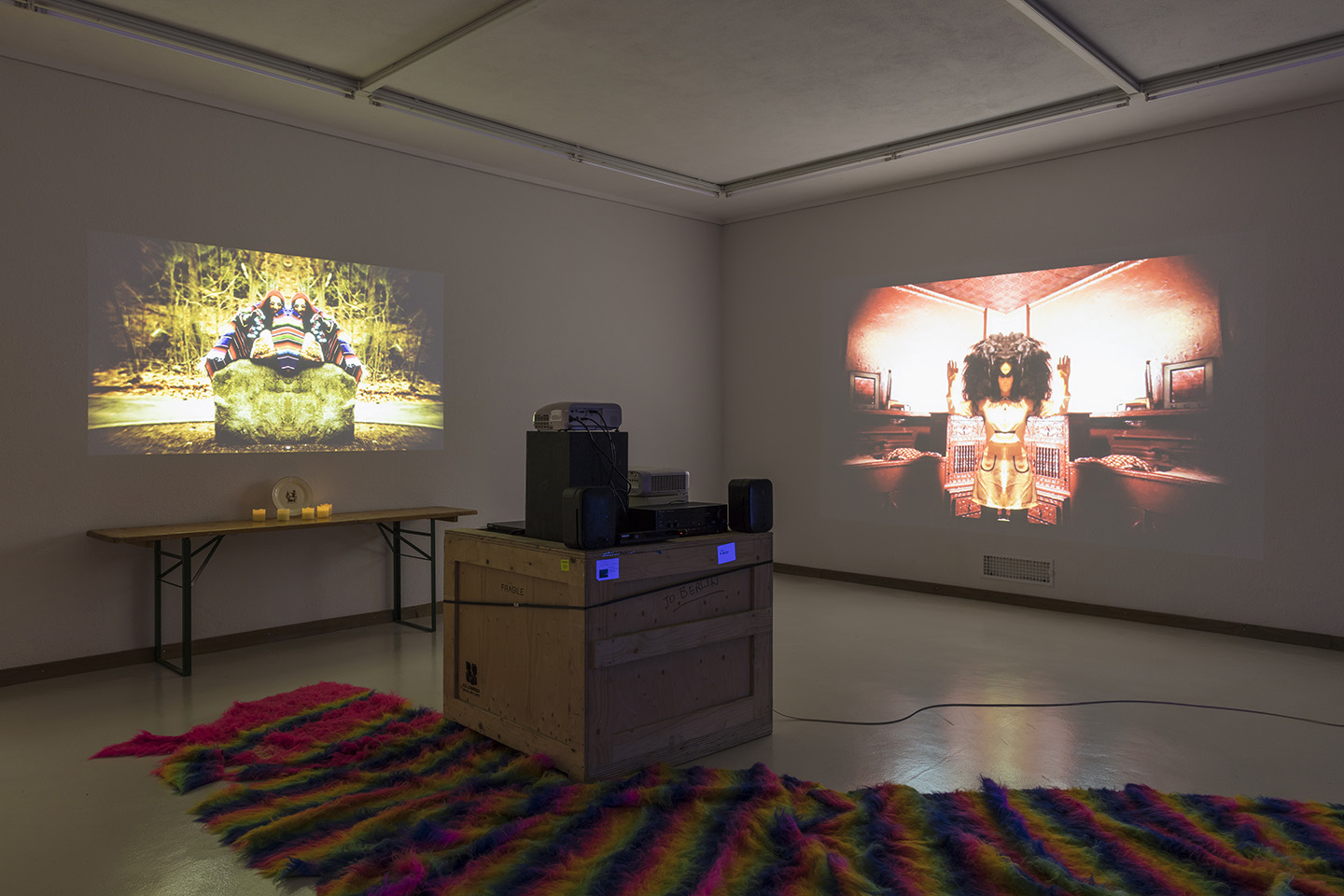 by  Aoife Rosenmeyer
How do you write about something that is not there? Something you sense and are moved, intrigued, and irritated by—but eludes you if you try to pin it down. Rumor is nebulous and, like a cloud is not just water, rumor is impoverished by its reduction. An exhibition about rumors is possible because art, no matter what its materiality, is often composed of intangibles, such as memory, aura, or reputation. Yet, nonetheless it's a tricky subject that the Kunsthaus Glarus and Kunsthalle Bern are addressing with their joint endeavour Sie sagen, wo Rauch ist, ist auch Feuer (They say that where there's smoke, there's fire).

Twenty-nine artists, collectives, and aliases showed works in either or both of the venues in Glarus and Bern—at least two hours apart, no matter you means of travel. Arriving at the train station in Glarus, a tidy kind of place in an amazing landscape where everyone you pass on the street says hello, a knackered caravan parked on the Kunsthaus apron was an annoyance. That brought the tone down. But a lucid impression of this whole exhibition was, inevitably, impossible; memories of one part were always filtered through travel and the events of several days in-between. Appropriate, given the subject matter.
In both venues Ulises Carrión's Gossip, Scandal and Good Manners (1981) – also showing concurrently at documenta in Kassel—was placed near the entrance, providing a subjective history of gossip and its purposeful misuse of communication, which it has in common with art. Carrión was an avuncular, steady guide, welcoming the viewer into an exhibition that became less stable thereafter. In Glarus, the emphasis was on works that considered rumor as a form of catalyst, setting off more or less controllable chain reactions. Some artists illuminate the darker machinations of the art world (the exhibition kept returning to the examination of the art system, like catnip), such as Guerrilla Girls' Is It Even Worse in Europe? (2017), a couple of posters and a binder full of questionnaires sent to institutions around the world challenging them to declare, amongst other things, the gender ratio of the artists they exhibit. Ramaya Tegegne also uses the disinfecting power of publicity with the publication Liquid Autist (2017), a publication of a heated Facebook thread relating to the press release for an exhibition of the same name curated by Daniel Keller in 2013. Putting it on paper for visitors to take with them inserted a caesura from the intensity of the online environment and a chance to consider the conversation's dynamics.
To state the obvious, the Internet has changed the quantity and quality of rumor just as it has enabled new perceptions of fact and fiction. This show is post-internet: the web's power to fan the flames of an idea and to spread them rapidly is a given. The erstwhile organic process of rumor as it played out in a physical community has mutated into a monster that operates through a swiftly accumulating mass of solitary, intangible figures. The presentation of Notorious (Christian Leigh) (2011/14) an archive of materials relating to designer/curator/filmmaker CS Leigh gathered by the organizers of the former project space castillo/corrales is composed of books, CDs, and magazine articles, but relates also to how the Internet is as much a haven for lies as it is for truth.
Pseudonyms and personas—like the role-playing Leigh—were the subculture in Bern, which featured noms de plume like Bernadette Corporation and Reena Spaulings. Of course this was alongside less familiar monikers such as Nancy Halt, the author of a crude tent-like installation including the projection of a 'trailer' video in which fur is stuffed in a car's fuel tank by a woman with long, manicured nails in a desert setting, as well as endless motorway tunnels, while neologisms flash up and a female voice makes portentous but vague statements. As it turns out, the caravan outside was another Halt trailer, not just grounds for neighbourhood whispers. Halt is a composite name, invented by Julia Moritz and Bob van der Wal, at least according to the transcript (also Sie sagen, wo Rauch ist, ist auch Feuer, 2017) of a conversation between Tom Kummer (a Swiss journalist whose career as an LA reporter came to an abrupt end in 2000 when it was revealed that his interviews with famous subjects were either spliced from other published material or invented) and 'Tracy' who works for a Hollywood talent agency and peppers her conversation with scathing judgements and juicy morsels about art and film celebrities. They say that you've got to fake it to make it in the art world too, and Bernadette Corporation, like Leigh, have done so across several disciplines, surfing on waves of reputation and status of their own creation. The yawl of their 2003 video Get Rid of Yourself which seemed, then, to be an end point of their parody of corporate-driven culture, was ultimately re-digested into ongoing manipulations of fame and the countless incestuous connections scarcely hidden below the surface of the gallery system.
We used to call people rumor mongers and talk of the rumor mill, and the words suggest there was a craft involved. For there is more potential in rumor than an introverted spiral of telling tales, and that too is explored here. Rumor is adding two and two to get five, a story that tells itself or that recruits its own author. Bonnie Camplin's film Special Afflictions by Roy Harryhozen (2006) concocts a scenario in which four performers talk in a stilted manner—inspired by filmmaker Ray Harryhausen's "dynamation" animation—about someone unseen; we imagine the absent figure and fill in the gaps ourselves. Danny McDonald's videos in both exhibition locations are boggling operas that all emerge from a central vertical divide on the screen, where the image is mirrored. This endless wellspring (or abyss) is both frustrating and fertile. Verena Dengler uses repetition and recreation of an image like a game of telephone. Rumor or misinformation can be overt or tacit: Reena Spaulings' marble sculpture Mollusk (2011) is a glorious lie, a thing that accords neither with its given form (a surf board cannot be marble) nor its name. On the other hand, it's difficult to view the drama enacted by Lutz Bacher's dolls in Leticia Jones & Rosa Mumu (2016)—one kicking the other in the groin— objectively, because the arrangement vibrates with the assorted background chatter of life that we carry around with us.
This nebulous, messy confusion of a report doesn't offer decent perspective on this show, but the subject and exhibition resist perspective. This topic relates to dampened ricochet, not direct statement. And thus the occasional moments of clarity in the exhibition were a relief, one of which was Thomas Julier's installation Traces of the Hunter, 2017, in the boiler room below the Kunsthaus Glarus. His work includes four sculptures, three of which are classical plaster pieces from the Kunsthaus Glarus collection. Placed in the dark, amid the machinery, illuminated only briefly by short flashes of light, they are only perceptible in fragments. Knowing what you are missing is already an advantage.
.
at Kunsthalle Bern and Kunsthaus Glarus