EXHIBITIONS
"Sightings: Michael Dean: Lost True Leaves" at Nasher Sculpture Center, Dallas
Close
1
2
3
4
5
6
7
8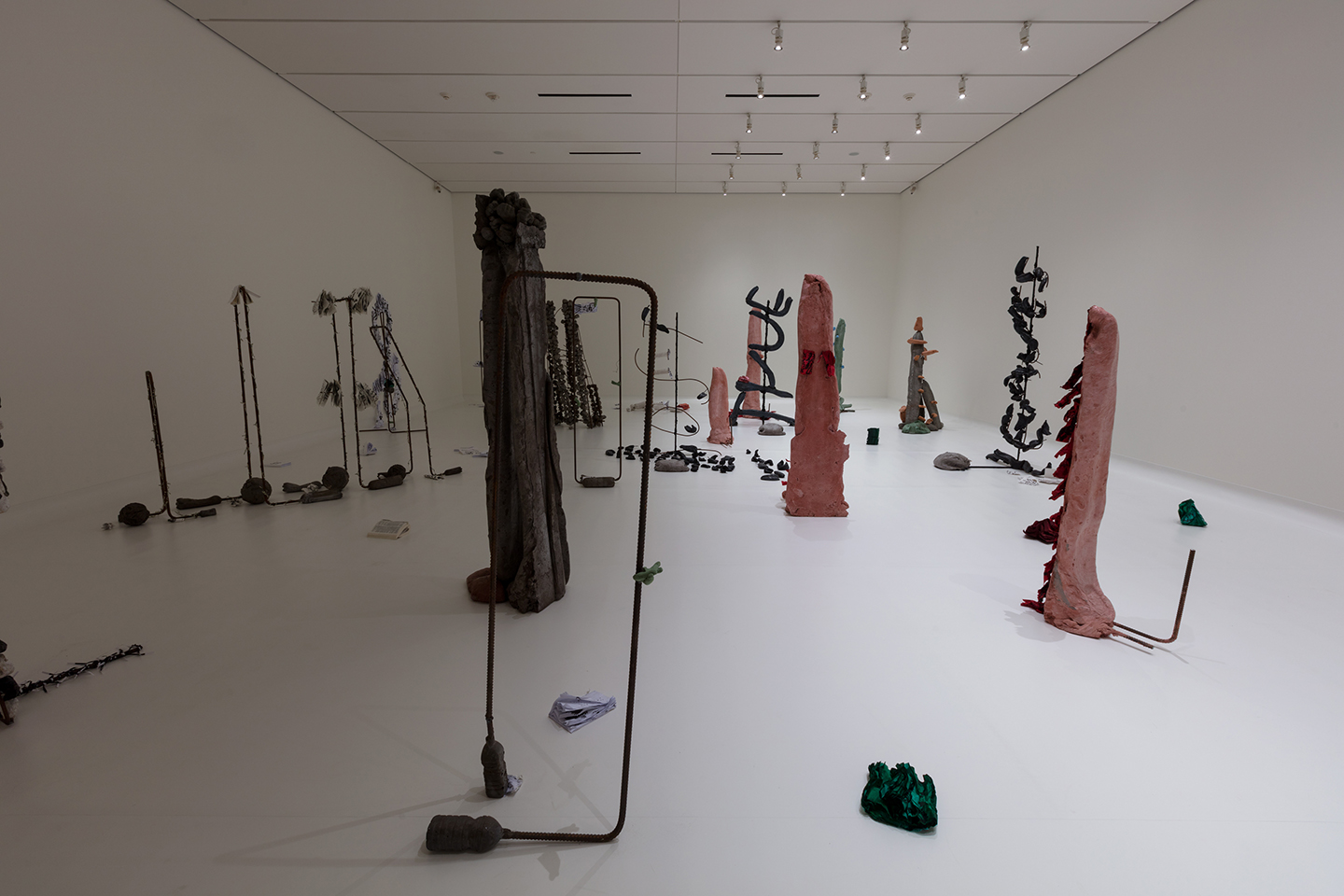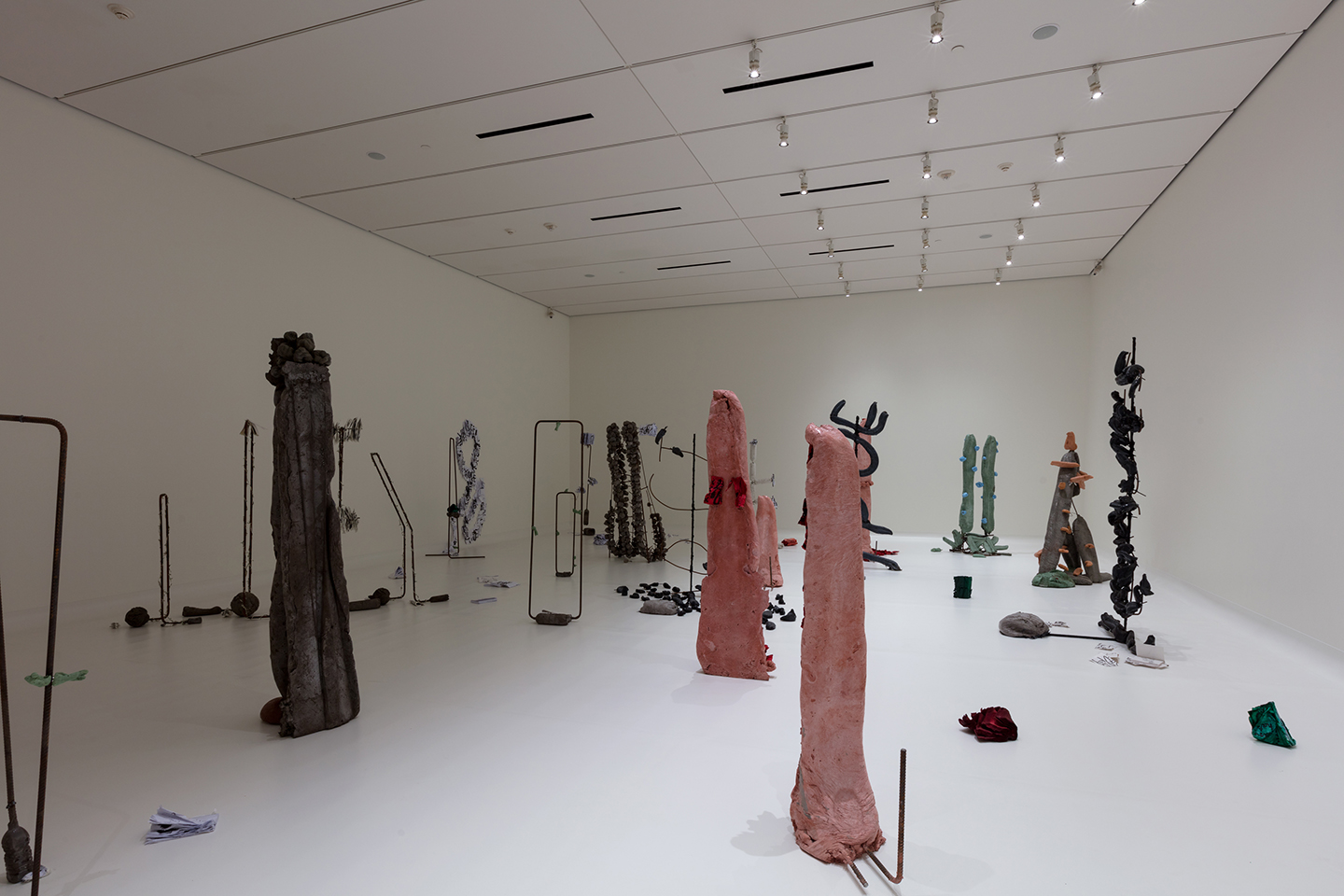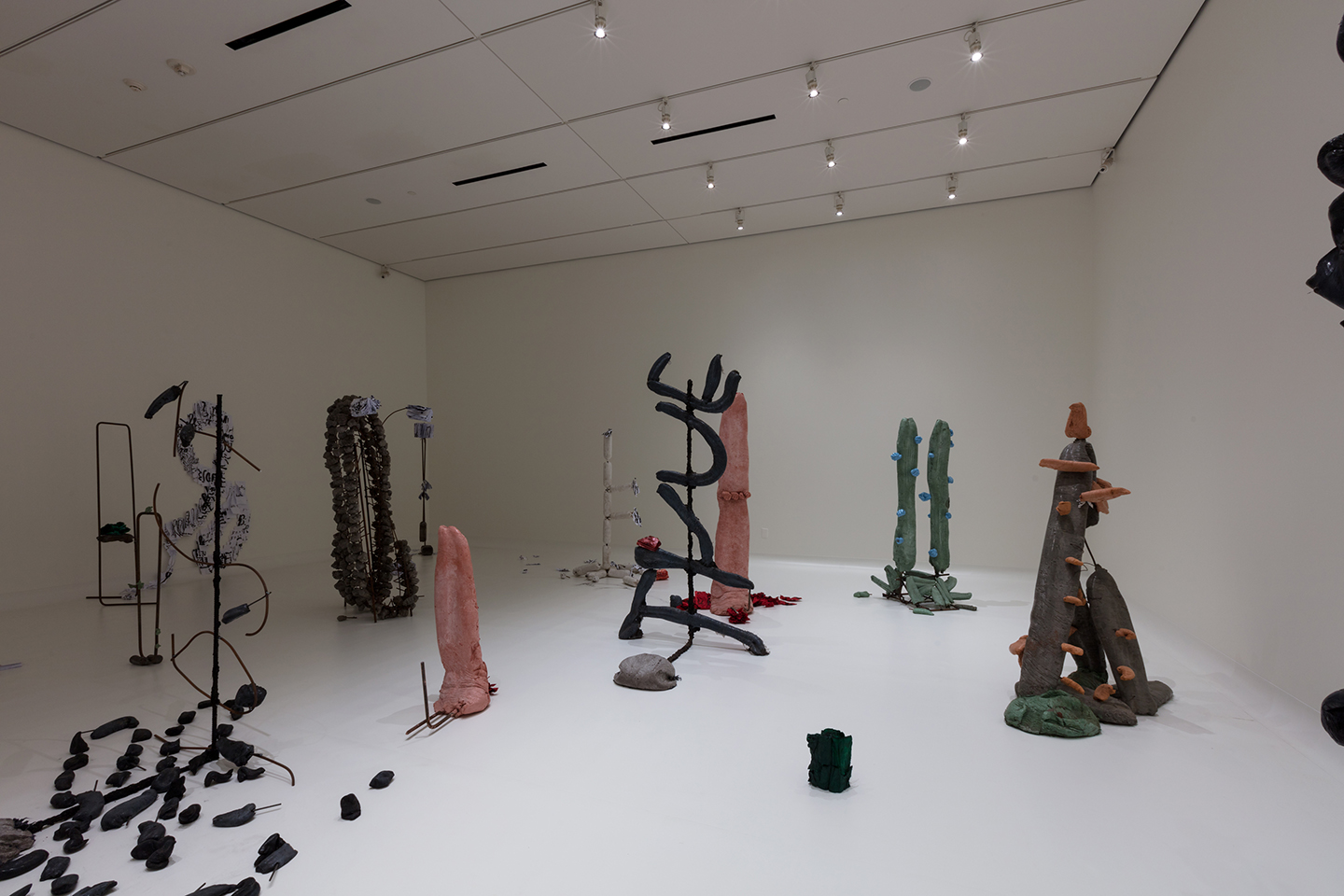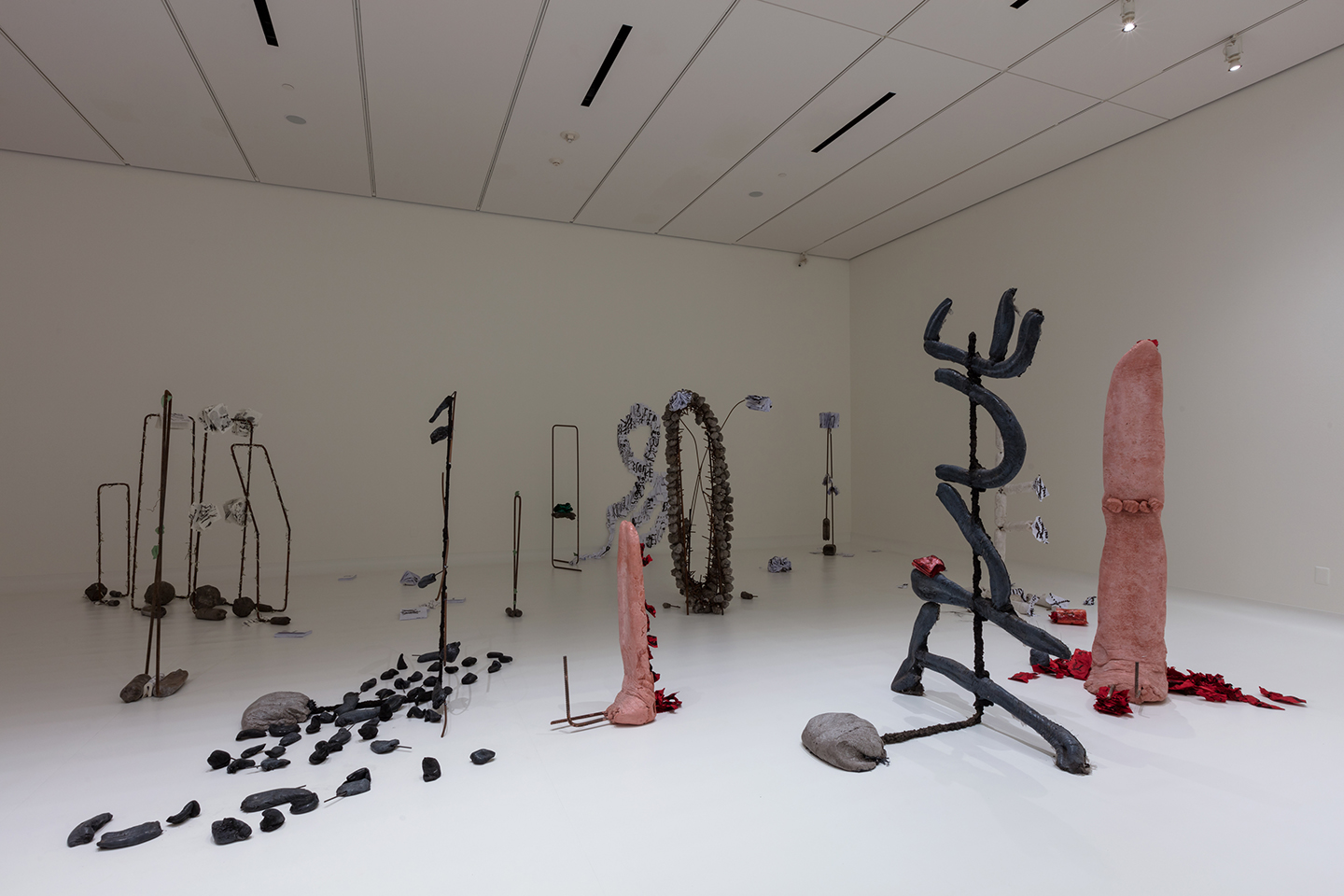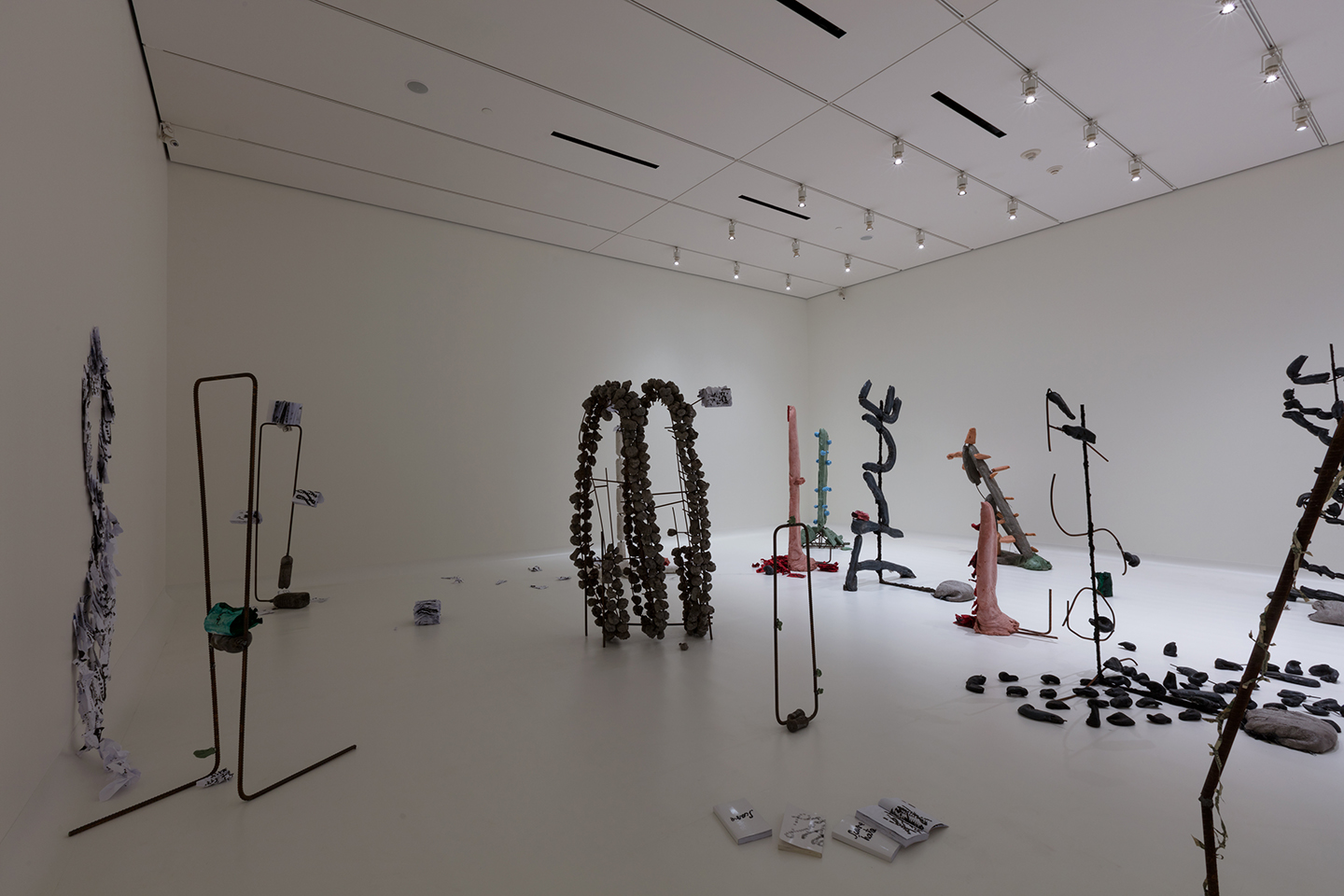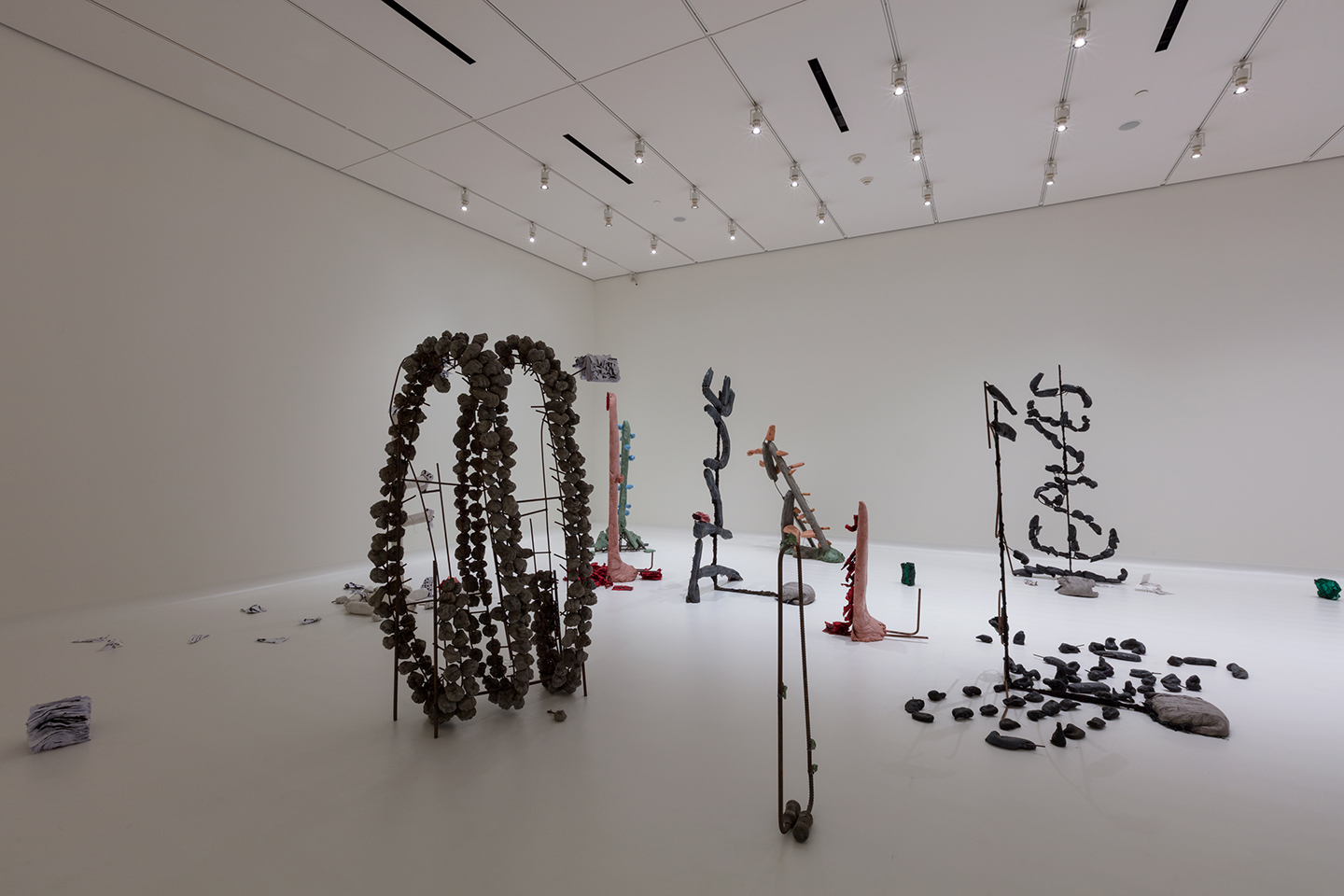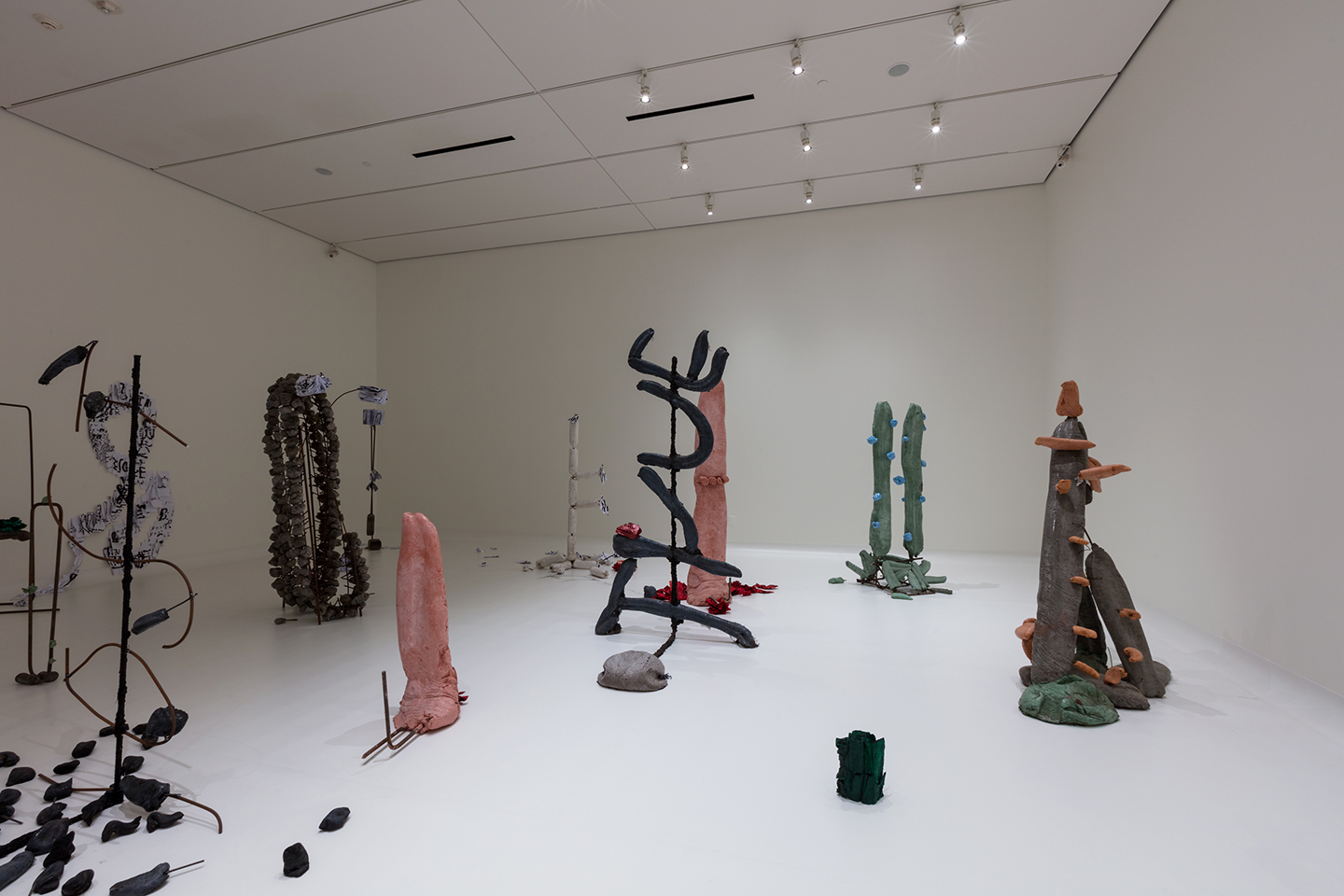 The Nasher Sculpture Center announces "Sightings: Michael Dean: Lost True Leaves".
Michael Dean's work explores themes of language, the act of writing, and the effort to communicate in a variety of forms, including sculpture, photography, poetry, plays, publications and performance.
Often made of concrete forms cast in flexible plastic bags, his sculptures sometimes vaguely resemble letters of the alphabet, human figures, or parts of the body, and are often installed on top of Dean's self-published books filled with gibberish, nonsensical phrases, or hand-drawn pictogram lettering.
"It is a thrill to be able to present this exhibition of Michael Dean's work here at the Nasher. His enquiry into how we communicate through our bodies and through language is especially relevant at this moment when expressions of identity—personal, national, global—are so much a part of cultural conversation," says Director Jeremy Strick. "Dean's sculptures engage with the murky space between expression and understanding; as referential forms teeter toward abstraction and vice versa, he brilliantly considers what it means to have real access to ideas, things, and each other."

Dean was recently selected as a finalist for the vaunted Turner Prize in the UK, largely on the impact of his exhibition, titled "Sic Glyphs," mounted at the South London Gallery in March 2016. There, in keeping with his interest in engaging the body in an overt way within an exhibition space, Dean blocked the main entrance to the gallery, forcing viewers to take a circuitous route through the café and outdoor courtyard, before entering the show through the back door. Human-scaled, concrete sculptures in a variety of hues crowded the gallery. Some had been cast in plastic bags, others in corrugated metal siding, bent sheets of which also occupied the floor.  Many of the works were bound up or tied together in pairs or groups with rubber straps or plastic zip ties. Others incorporated bits of chain link fencing. Dried weeds and grasses were strewn on the floor or caught up in the sculptures, as were small plastic specimen baggies, stickers imprinted with cannabis leaves, and random bits of paper with letters spelled out in tiny cannabis leaves. The exhibition arose largely from Dean's response to the refugee crisis facing Europe and the United Kingdom, and his abstract, industrial objects projected an extraordinary humanity: often slightly hunched, slumped, or leaning on one another, the sculptures took on human qualities that elicited sympathy.
For his Nasher exhibition, Dean created new works that relate to the phrase 'lost true leaves' which describes the way cacti have adapted over time in an effort to conserve water, losing leaves in favor of stems wherein photosynthesis takes place. In addition to referencing cacti structures, much of the work relates to the human figure, as well as Dean's primary fascination with typographical forms.
"Sightings: Michael Dean: Lost True Leaves" will be the artist's first solo museum exhibition in the United States.
.
at Nasher Sculpture Center, Dallas
until 5 February 2017