EXHIBITIONS
"Sitting Together – Parallel Chronologies of Coincidences in Eastern Europe" at tranzit.sk, Bratislava
Close
1
2
3
4
5
6
7
8
9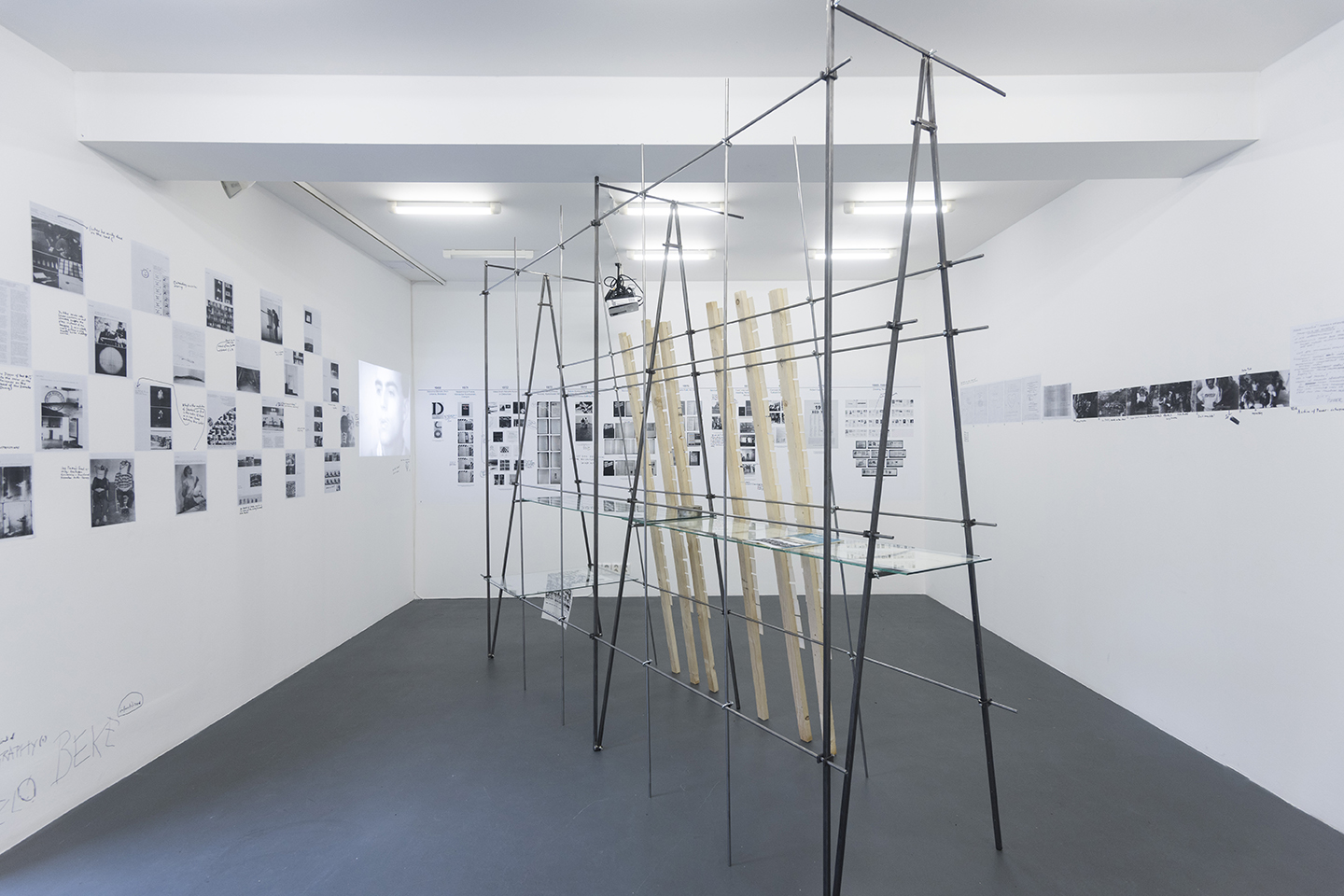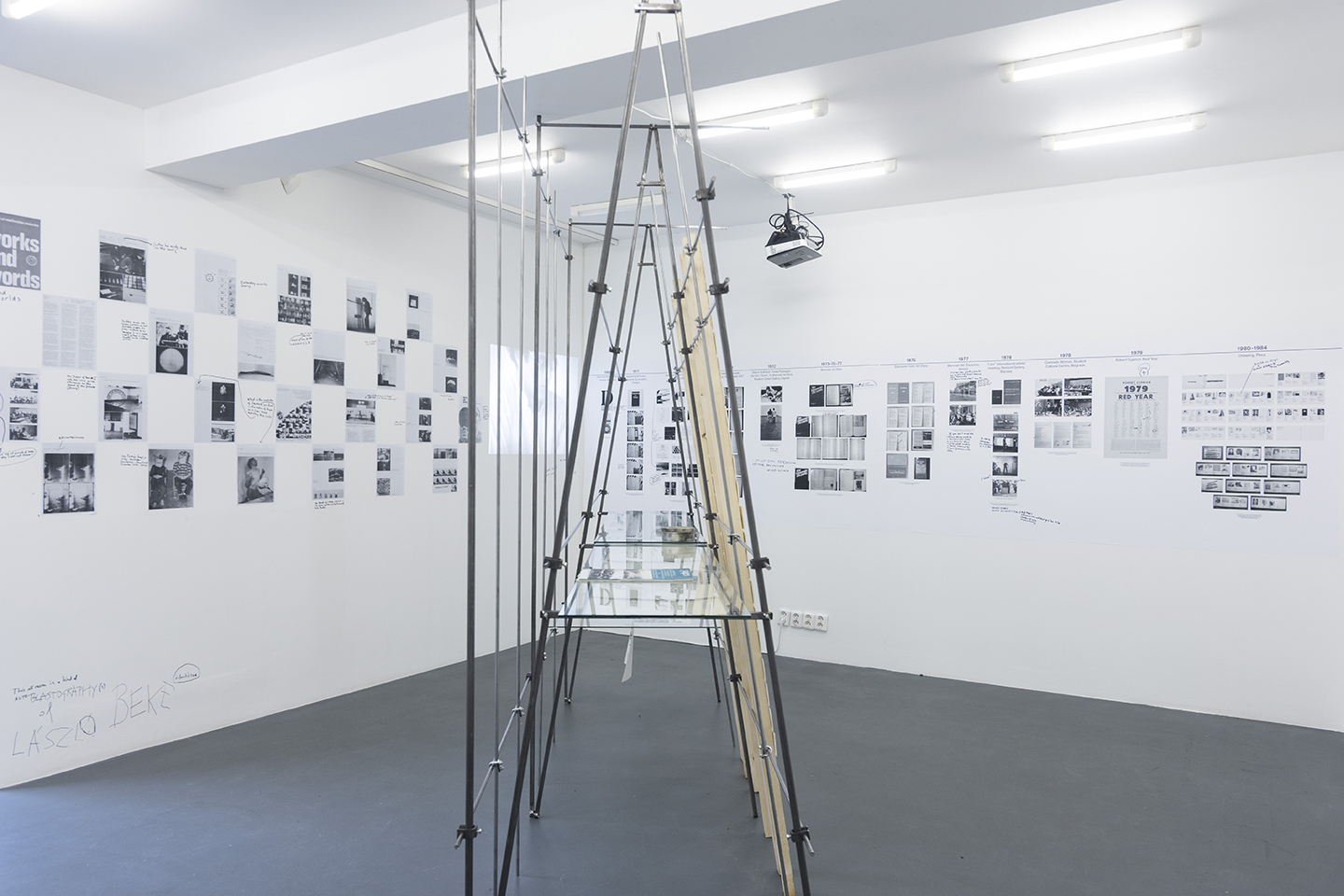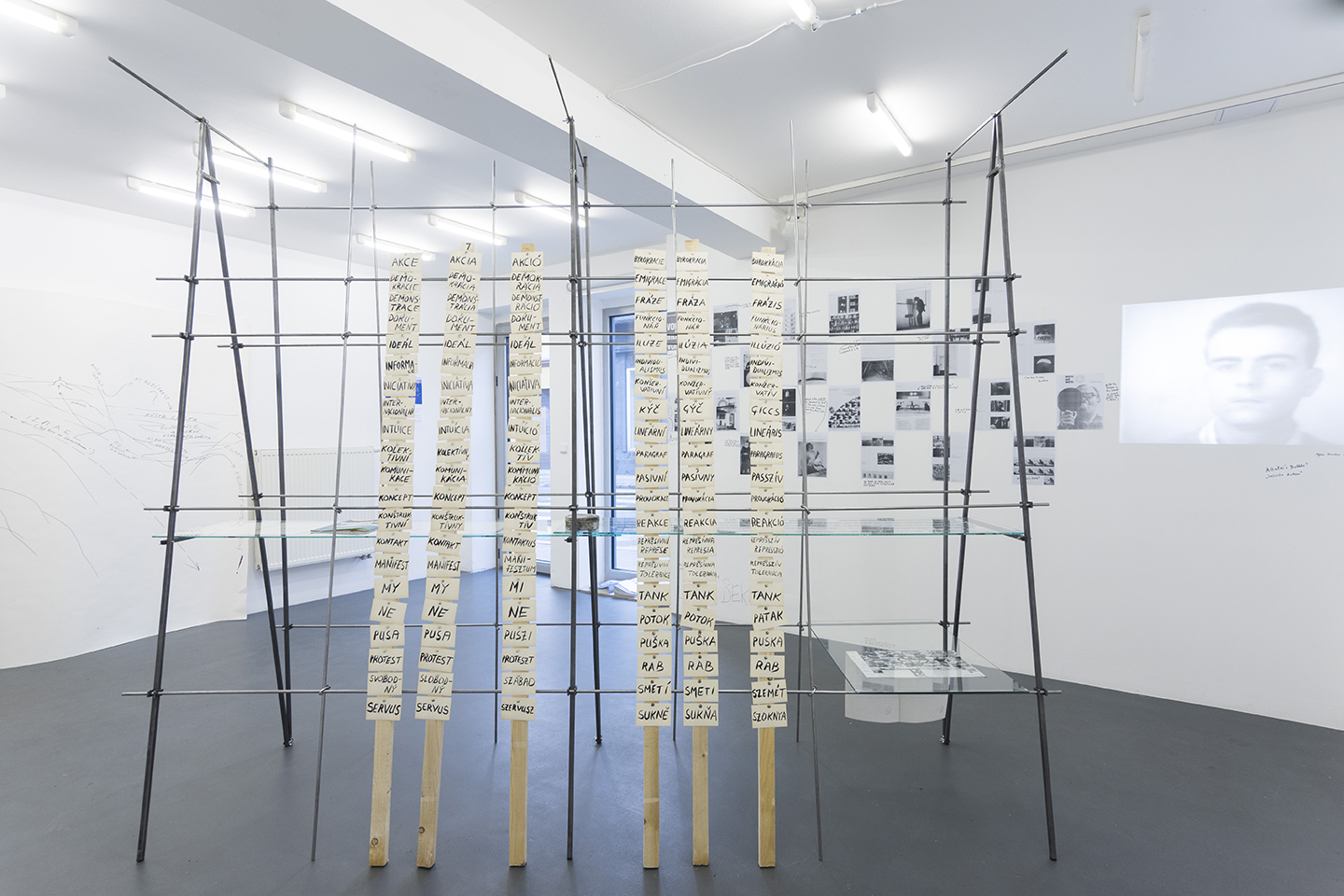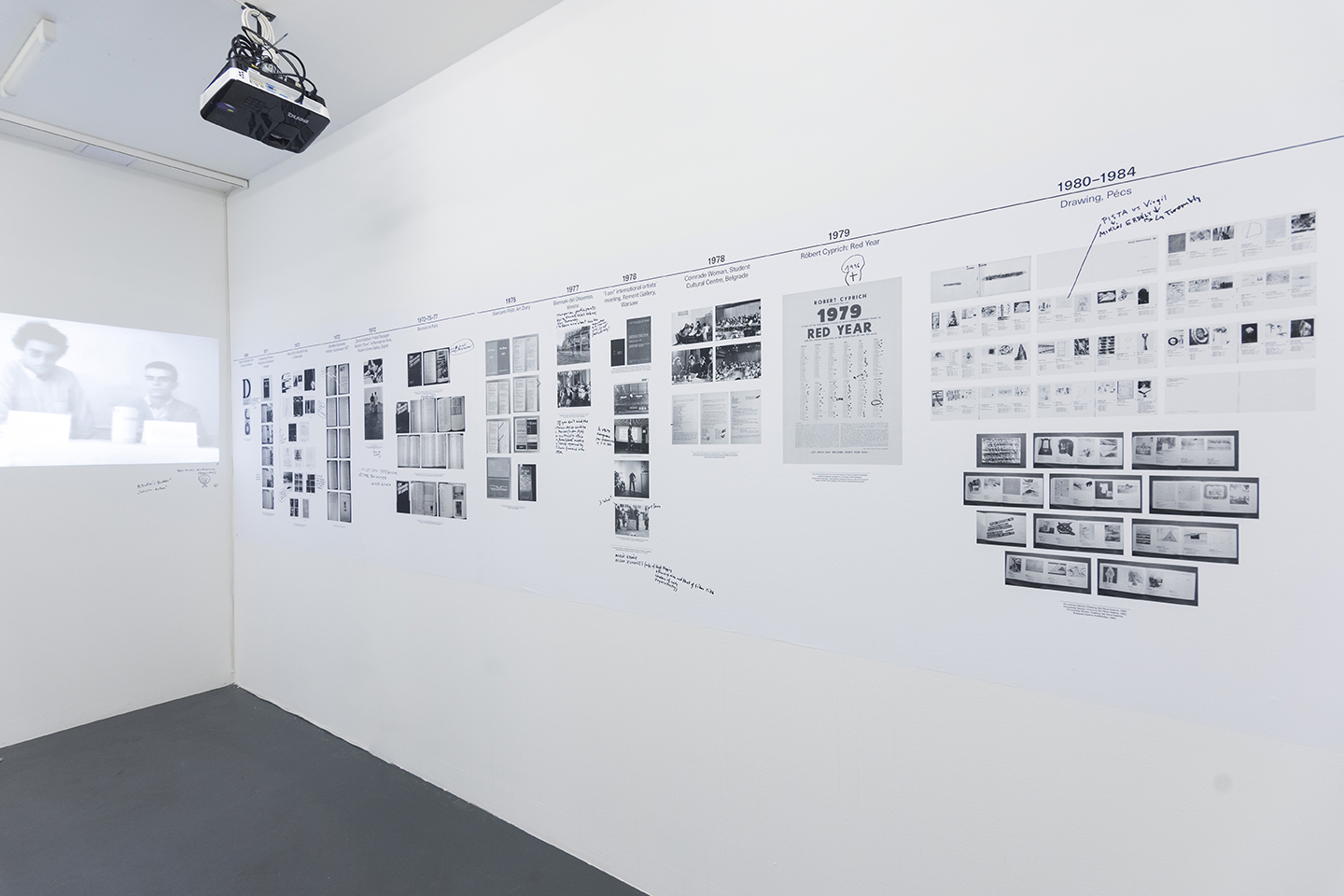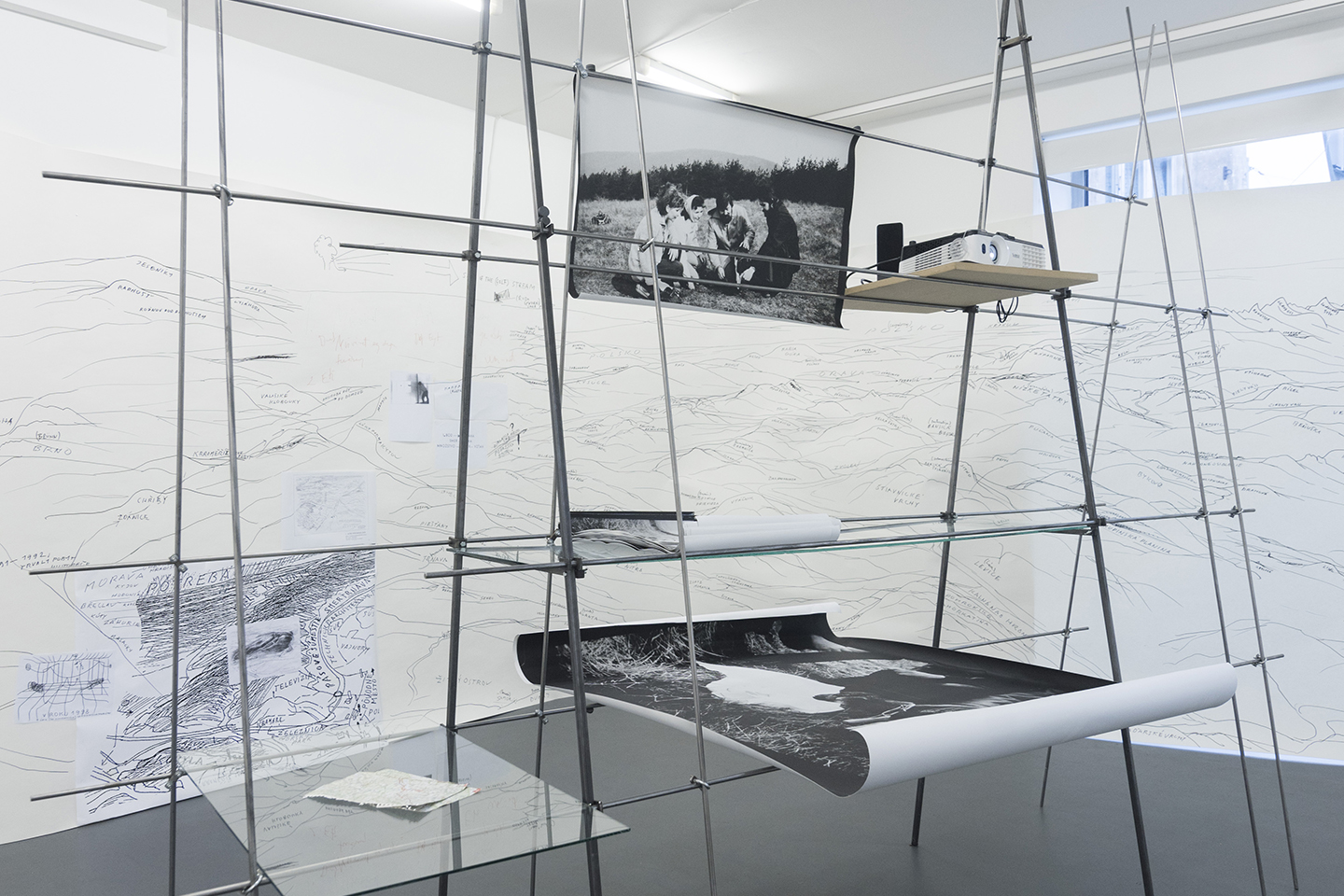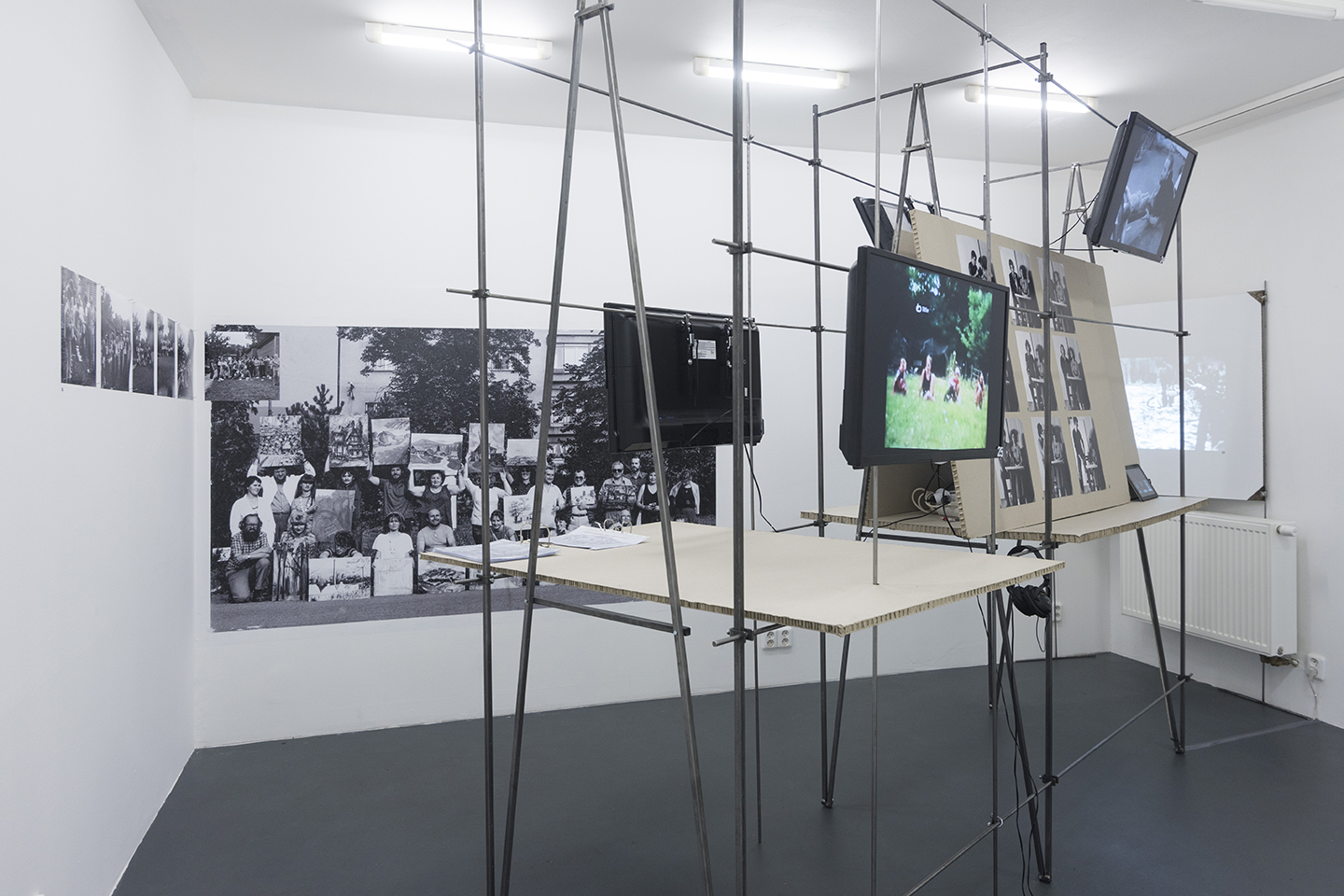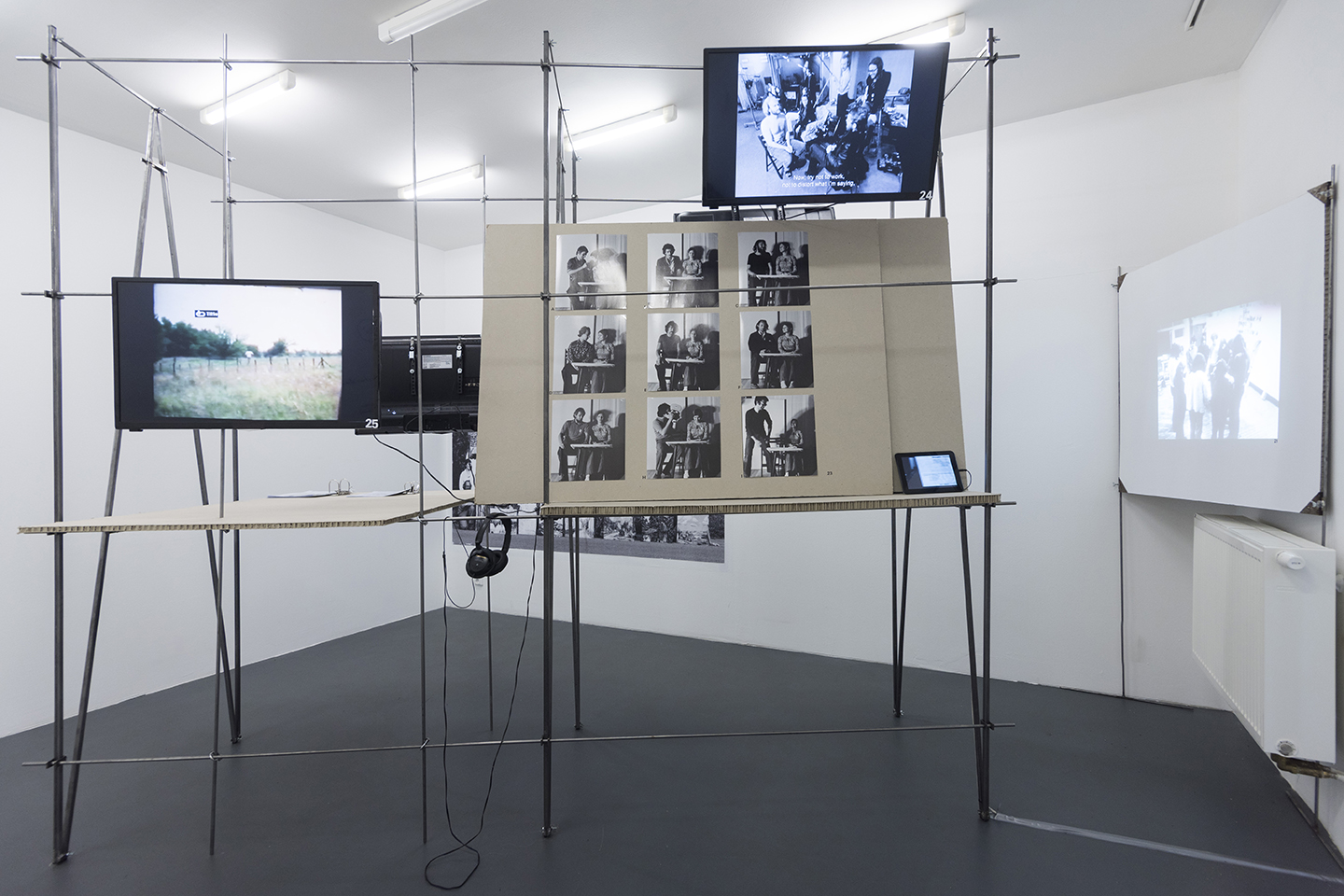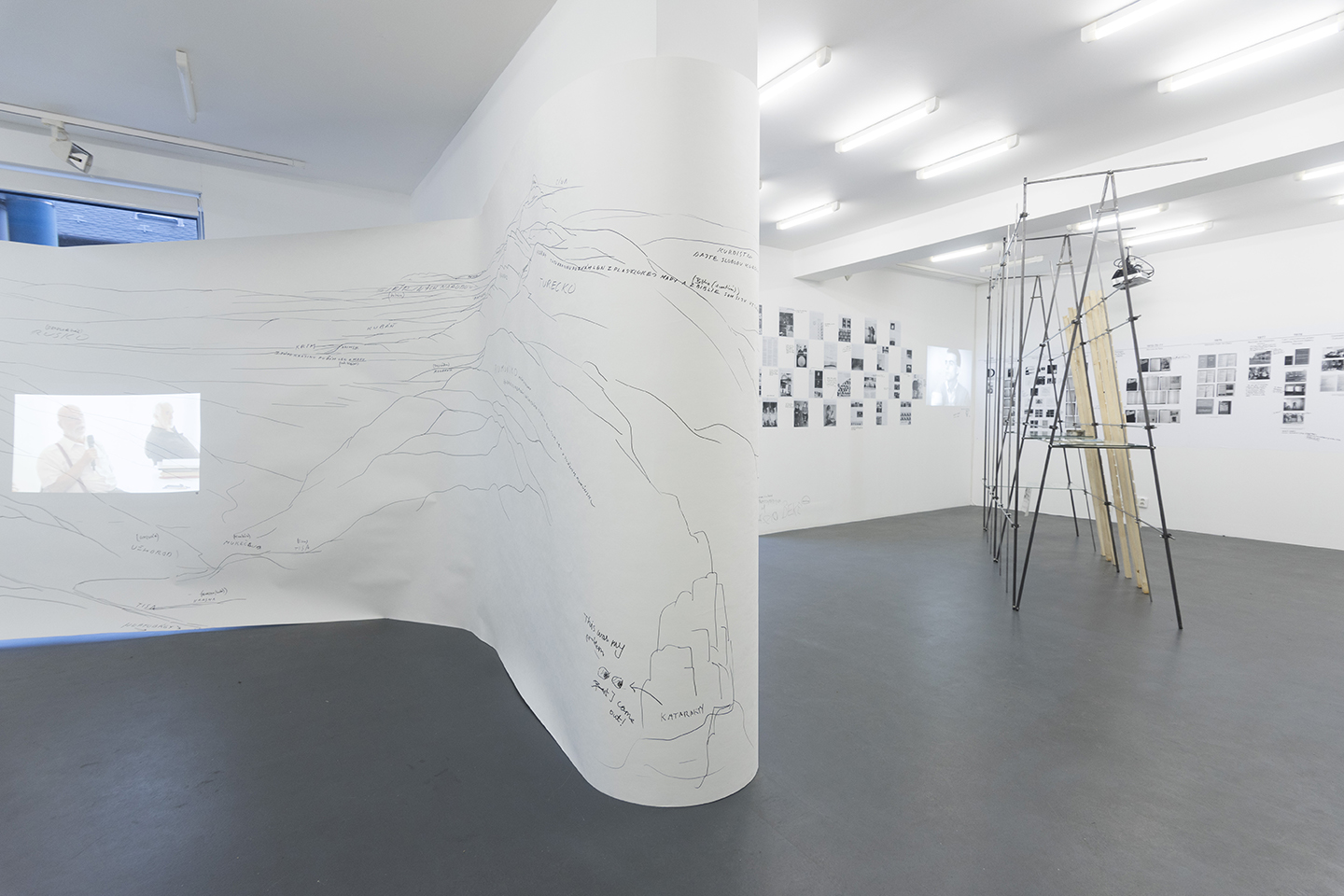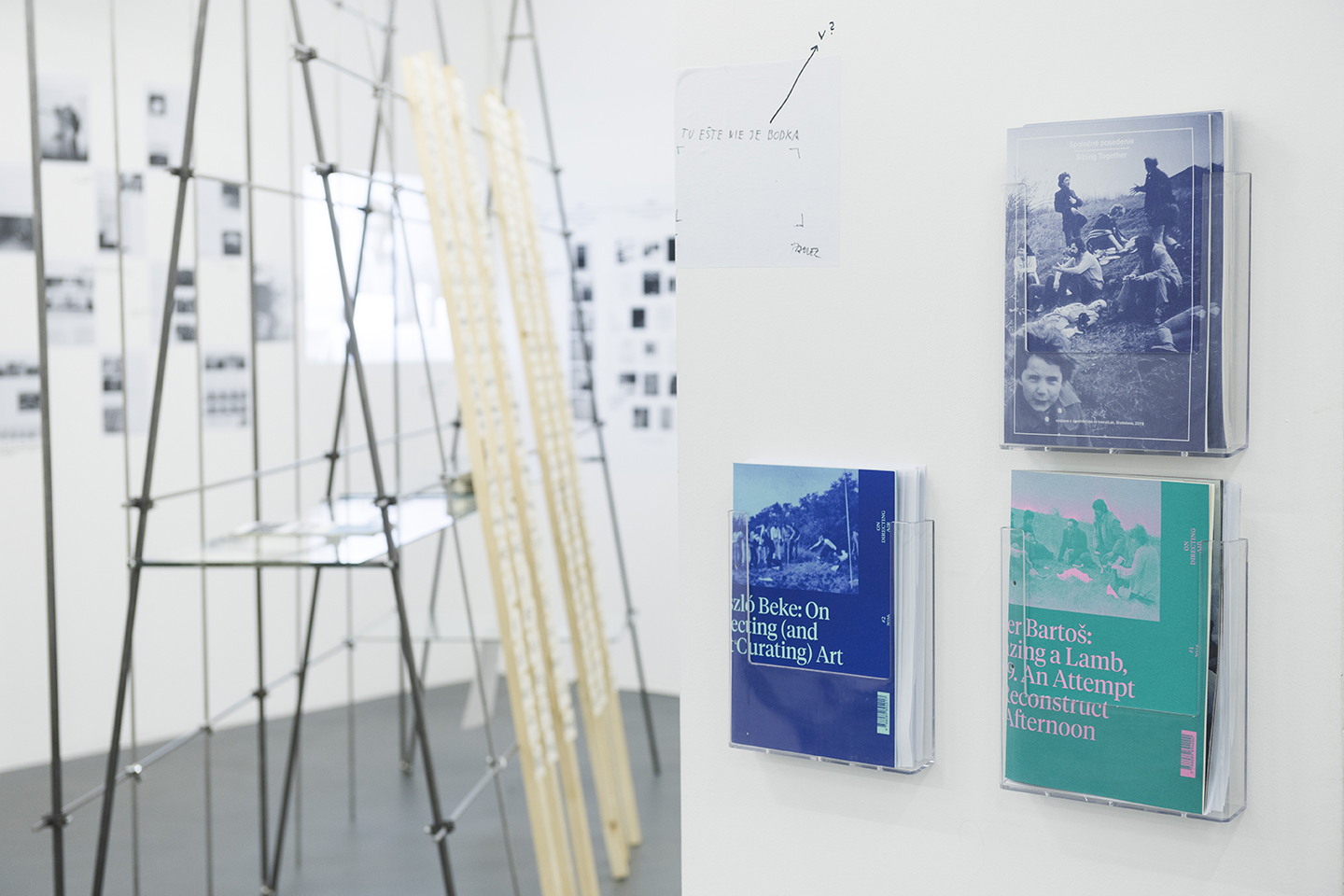 The exhibition "Sitting Together" endeavours to bring together coincidences that create seemingly accidental but, from the present point of view, paradigmatic links between the parallel chronologies of the art scenes in eastern Europe. "Sitting Together" has grown from the project Parallel Chronologies (2009-) which features a genre, chronology, which plays a significant role in transforming atomized events into histories and canons, especially in the case of the art scenes in Eastern Europe. In this region, self-historization by international synchronicity or local asynchronicity was an important strategy to counterpoint the limited publicity of several progressive events.
The exhibition at tranzit.sk focuses on the 1970s, the period of Normalization in which the phenomenon of parallel culture evolved as the only possible sphere for critical and autonomous thinking ostensibly detached from political action. "Sitting Together" evokes events and juxtaposes documents from the Czechoslovakian, Hungarian, Polish and Yugoslavian art scenes determined by different versions of state-socialism and -capitalism, the changing political control of art events, and the shifting distinction between mainstream and parallel culture. The non-conformist art of the era – which was at the centre of research in the 1990s and 2000s – was usually characterised by isolation, privacy, individualism and anti-political positions in opposition to the official culture, the mechanisms of which were much less discussed. Three constellations of documents are presented at the exhibition that aim to overcome these dialectics and trace coincidences between local versus international, individual versus collective, and self-organised versus state-run – overlaps that manoeuvre between various strategies of criticism and cooperation as alternatives to heroic dissidence or solitary withdrawal.
International artists meetings that created a professional network between the artists and art professionals active in eastern European countries and that also raised the question of the validity of geopolitical categories constitute the first theme. The 1972 Balatonboglár Meeting of Czech, Slovak, and Hungarian Artists organized by László Beke and Works and Words (de Appel, Amsterdam, 1979) are reconstructed as two seminal case studies.

Friendly, informal gatherings also created a significant meeting point between individual practices of the era. On particular occasions, spontaneous activities and time spent together were elevated from the everyday and framed as an art event, especially in retrospect, through documentation, recollection, and self-historisation. In an attempt to revisit such situations, a preliminary meeting, a "potlatch of archives" was organised during the preparation of the exhibition between László Beke on one hand and Peter Bartoš, Květa Fulierová, Ľubomír Ďurček, and Rudolf Sikora, the protagonists and archivists of the Bratislava art scene of the 1970s. The meeting was recorded on video that is accompanied at the exhibition by a visual narrative of the documents created by Petra Feriancová. From the pool of memories that were discussed during the meeting, she also selected and reconstructed in a poetic installation a walk organised by Peter Bartoš in 1979.
The third section deals with the artist's affiliation with enlightenment institutions and the popular education movement as a peculiar overlap between the avant-garde and socialist utopias of the democratisation of culture. A film documenting a creativity course led by Dóra Maurer and Miklós Erdély in a Budapest factory's cultural club between 1975-77 is shown together with local and international parallels by artists – among others – Orshi Drozdik (Budapest), Ľubomír Ďurček (Bratislava), Anna Kutera (Gdańsk), KwieKulik (Warsaw), and Grupa 143 (Belgrade), who developed different strategies to reflect on the cultural and political context of their collective and educational activities.
A project by Zsuzsa László and Petra Feriancová in collaboration with László Beke, Peter Bartoš, Ľubomir Ďurček, Daniel Grúň, Květa Fulierová, Mira Keratová, Rudolf Sikora
Works, films and documentations by: Peter Bartoš, László Beke, Gábor Bódy – Marcel Odenbach, Orshi Drozdik, Ľubomír Ďurček, Miklós Erdély, Petra Feriancová, Stano Filko, Květa Fulierová, György Galántai, Group 143, Ágnes Háy, György Jovánovics, Július Koller, Anna Kutera, KwieKulik, Dóra Maurer, Gyula Pauer, Vladimír Popovič, Rudolf Sikora, Petr Štembera, Tamás Szentjóby, Endre Tót, Péter Türk, Jiří Valoch, and others.
.
at tranzit.sk, Bratislava
until 25 February 2016