EXHIBITIONS
Jamie Sneider and Nick Farhi at Neochrome Gallery, Turin
Jamie Sneider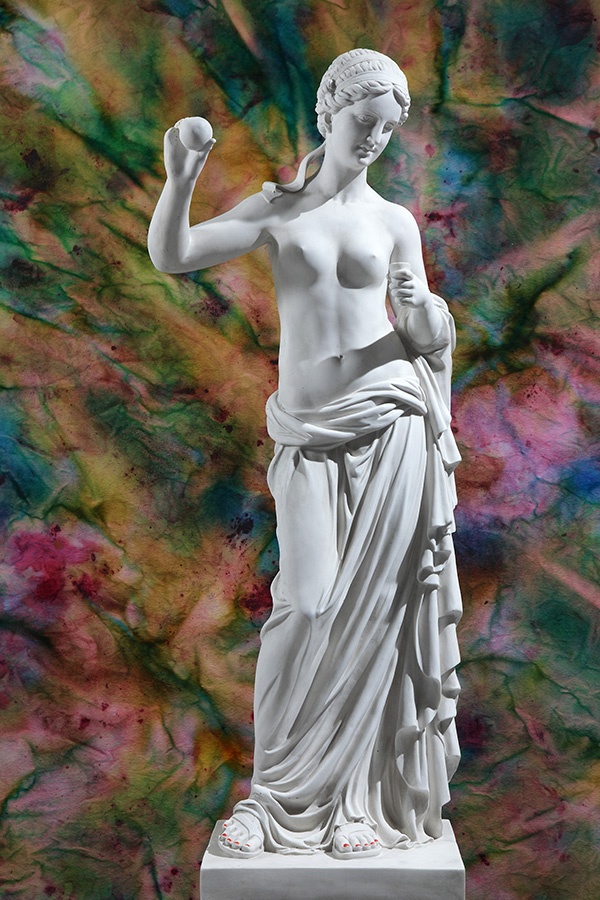 At the end of the 5 months, her studio was destroyed. It was usable, but the floorboards turned a bluish- green and the walls were stained with dye, coffee, urine, etc. I didn't care. They kept leaving notes, "Whoever is throwing away so much trash in the bathroom! Stop!" It was never my studio, it was her studio, and neither of us were ever coming back.


The dye leaked down to the antique furniture warehouse below. Chairs from the 1930's were ruined, soaked with green food dye. They never called for the money I owed.
She believed in color, but always wore black; she was an artist and art lover; she owned prints of the real things.
I had no idea where she was going; I had no faith, an atheist in a foxhole. It was as simple as, how do I make something so beautiful, it makes you want to cry? A simple man's thought. We lived in opposites, and told ourselves untruths.
I watched summer turn to fall. It was a good idea to dance to Little Richard and Fats Domino in the hospital. Everything moved forward, rushing to the studio to make before we ran out of time.
I texted my sister a photo of a new painting, "It looks like the surface of Venus," she answered. Who's more beautiful than Venus, the mother of Rome? If I can't have the real thing, I'll have her.
.
until 12 Fenruary 2015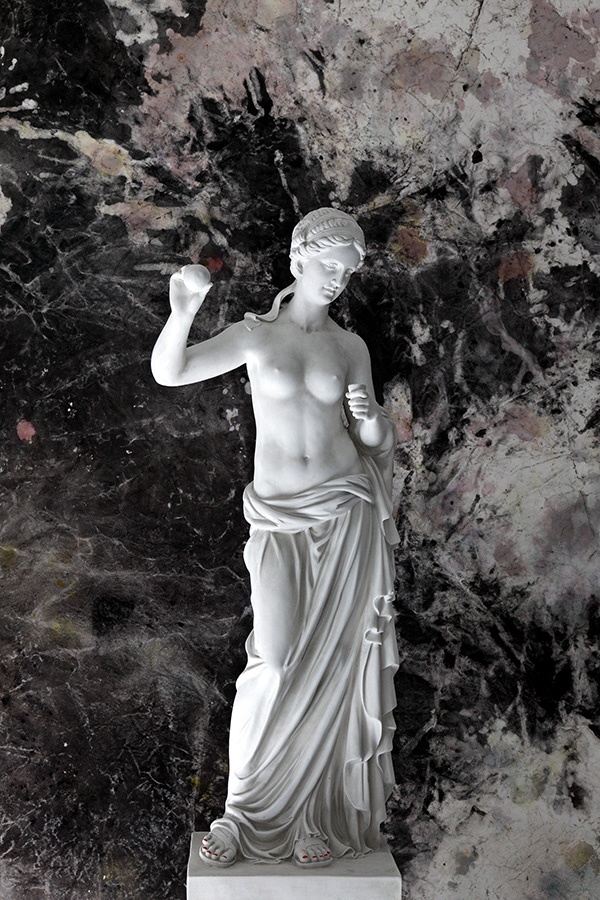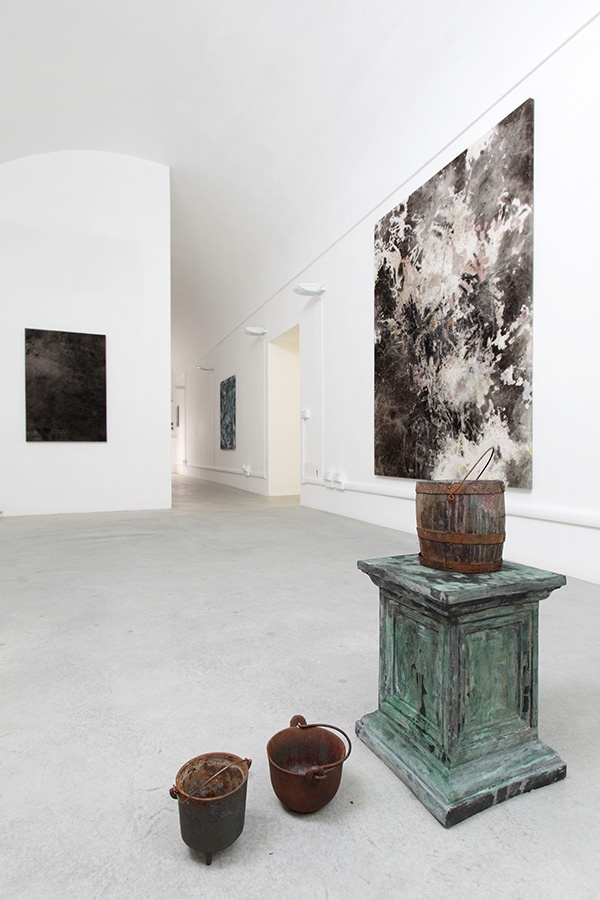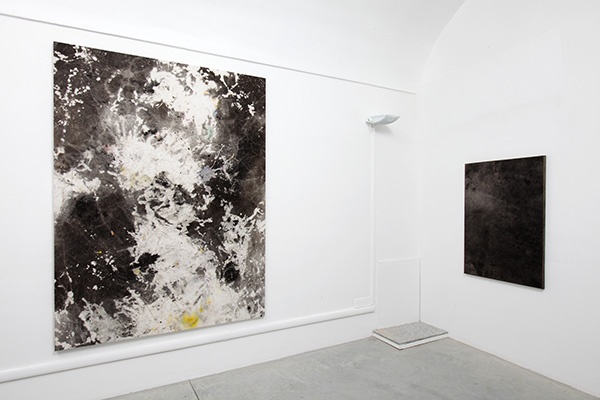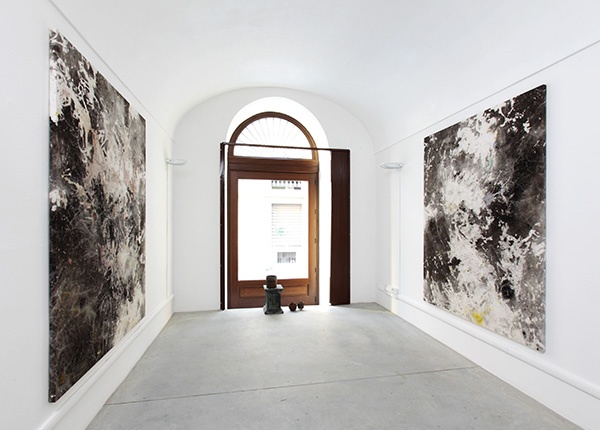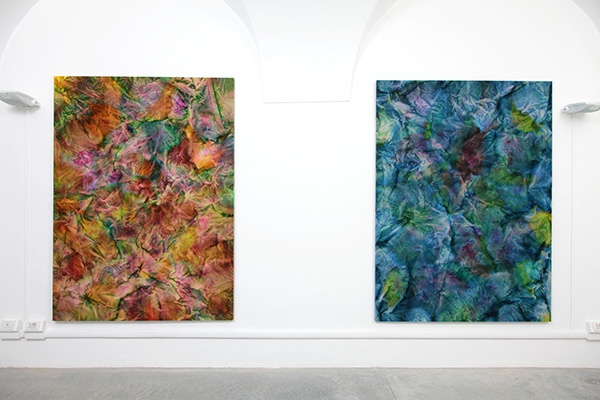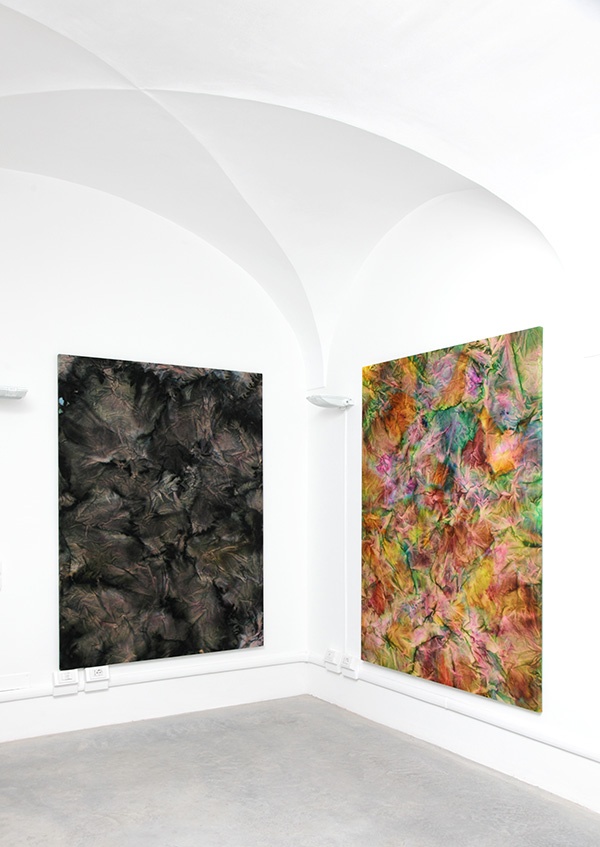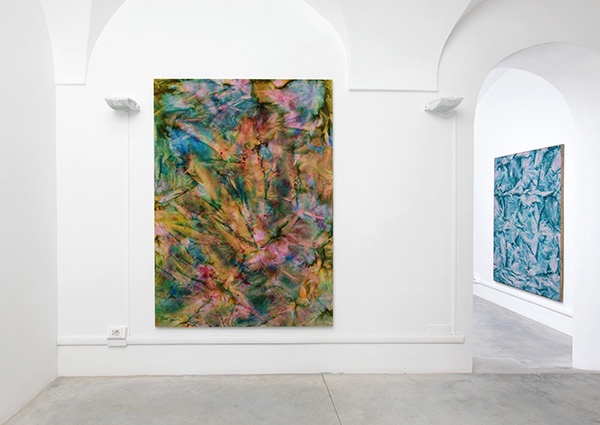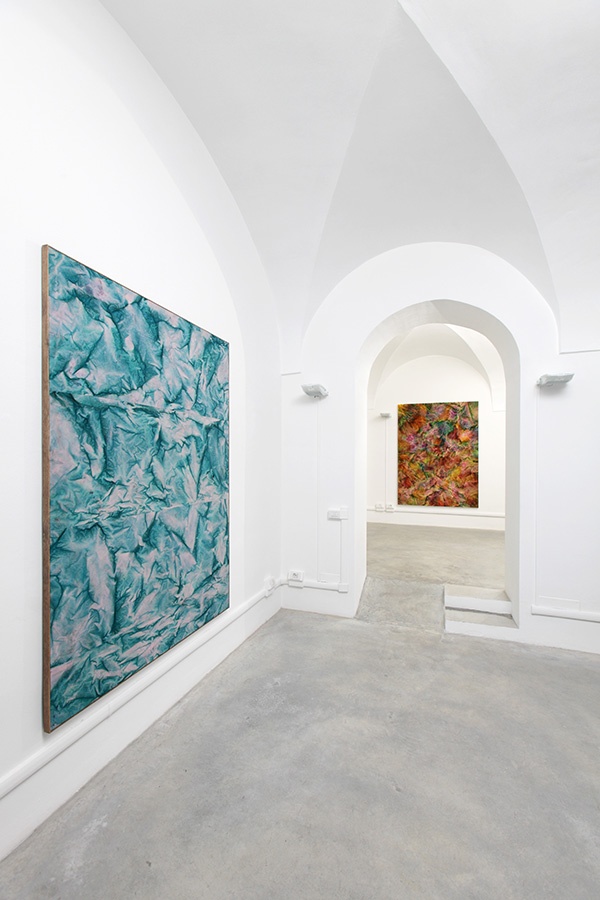 Jamie Sneider, installation views at Neochrome Gallery, Turin, 2015
Courtesy: Neochrome Gallery, Turin.
.
Nick Farhi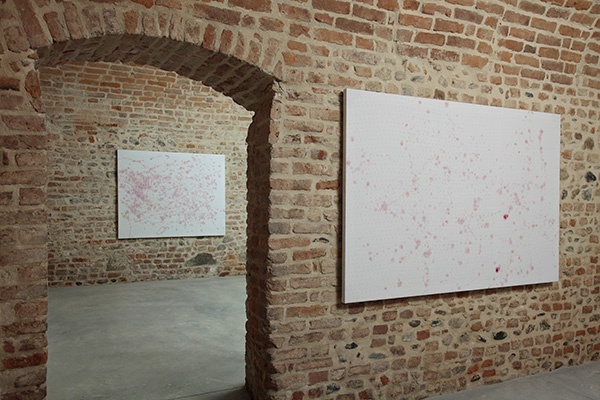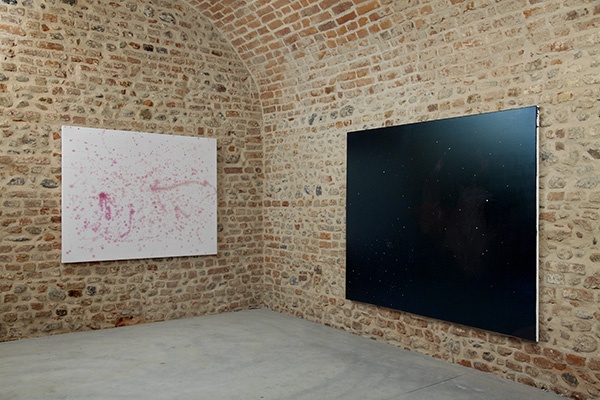 Nick Farhi's touch of medium to produced material is that of contemporary ambition and valor. Palettes and methods of painting that he utilizes are known to be entirely his own. Emphatically resilient in his achievements of interpolation Farhi's work has become important in the continuation of an essence in painting today and of new painting, and not simply that of result of material on canvas.
As an oil painter he is known for his detailed and romanticized subject matter. Almost as an alchemist of timing and placement the trompe-l'œil drawings of wine stains are made with oil paint to subdue the viewer to a lesser known phenomenon of nature's intrinsic right of metamorphosis. Much like his drum paintings Farhi's oil paintings are that of infinite jest and much deeper meanings than attempts otherwise known before him, and in this sense gives us a fresh outcome of emotional and physical magic in tow and in plain sight.
For his first solo exposition in Europe the works are sewn to deliver a vast and original mode of emotional celebration developed in the United States, and pictorially represent points of beginning. Utilizing the usage and literary opportunity of having a solo exhibition the artist has chosen to make the title of the project a precipice of reverberation in the most impactful way possible and that of an idea for an acronym nodding to urban myth centralizing around the principal of origin. Where things begin, cultivate, and make themselves as intrinsic information and in this case the phenomenon of falling in love is made activated in lyric through the viewers interaction with a commonly known line of western garb. The two central oil paintings of this new body of work beckon a notion of universal cultural existence and in doing so making a gestural nod at an archetypal adoption for lyric to consumerist appraisal and sentimentality.
Aiming to highlight and to instigate a cult classic idea of visual sensation and theoretically instituted and shorthanded literature. As a new acronym for an old sportswear aesthete the paintings accentuate dualities that the words illustrate in English.
.
until 12 Fenruary 2015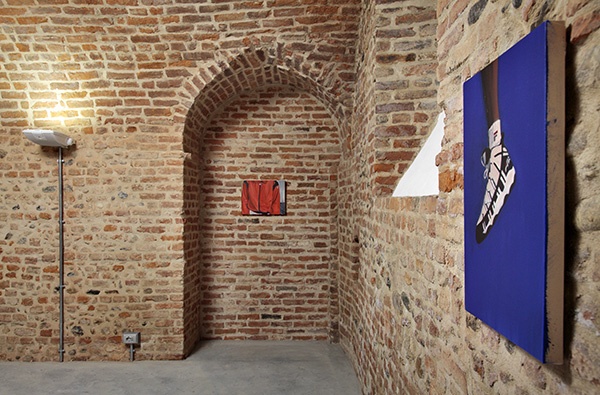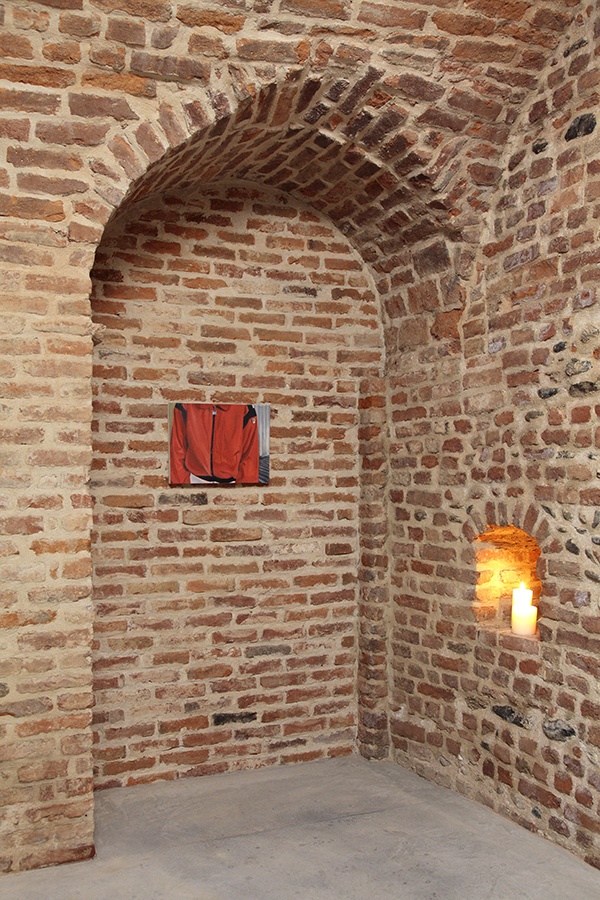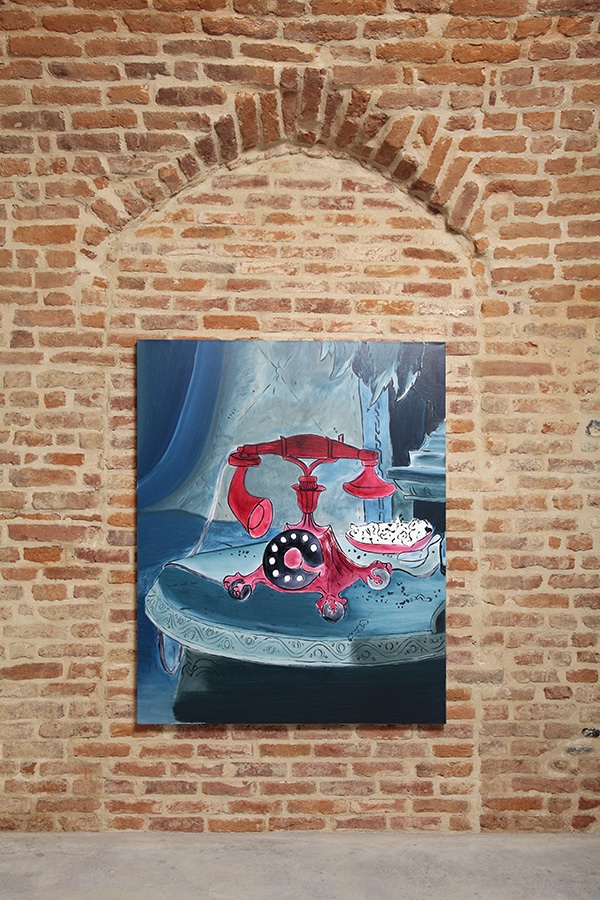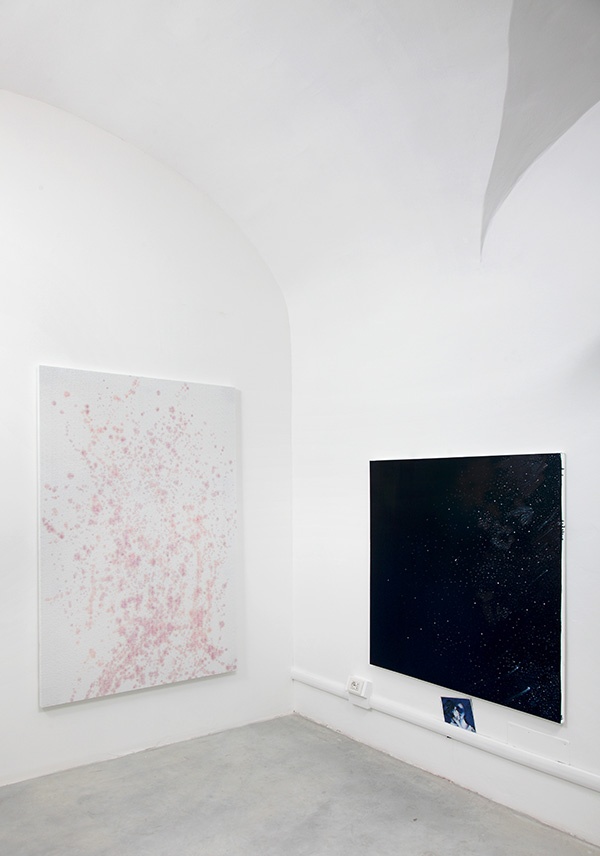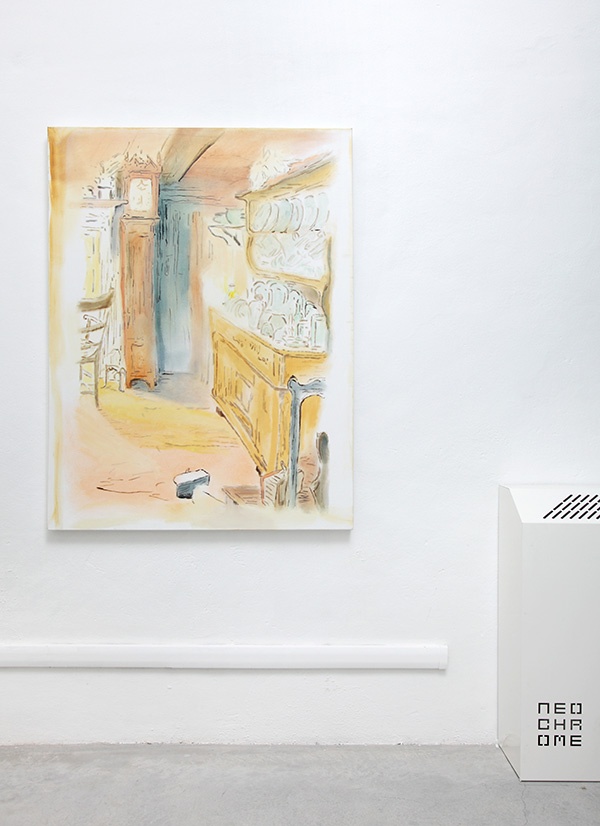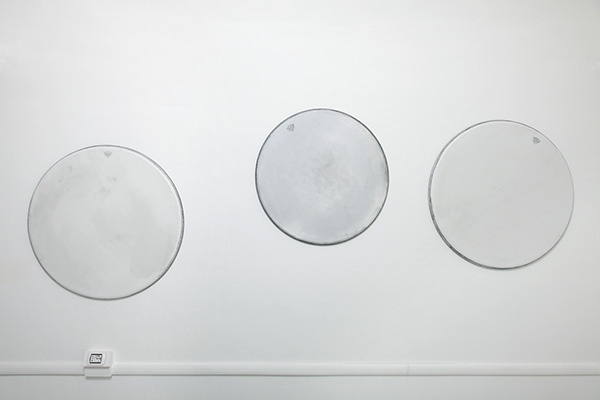 Nick Farhi, installation views at Neochrome Gallery, Turin, 2015
Courtesy: Neochrome Gallery, Turin.