REVIEWS
Rhythmic Repetition and Hybridized Memories: Sol Calero and Zora Mann at Villa Arson, Nice
Close
1
2
3
4
5
6
7
8
9
10
11
12
13
14
15
16
17
18
19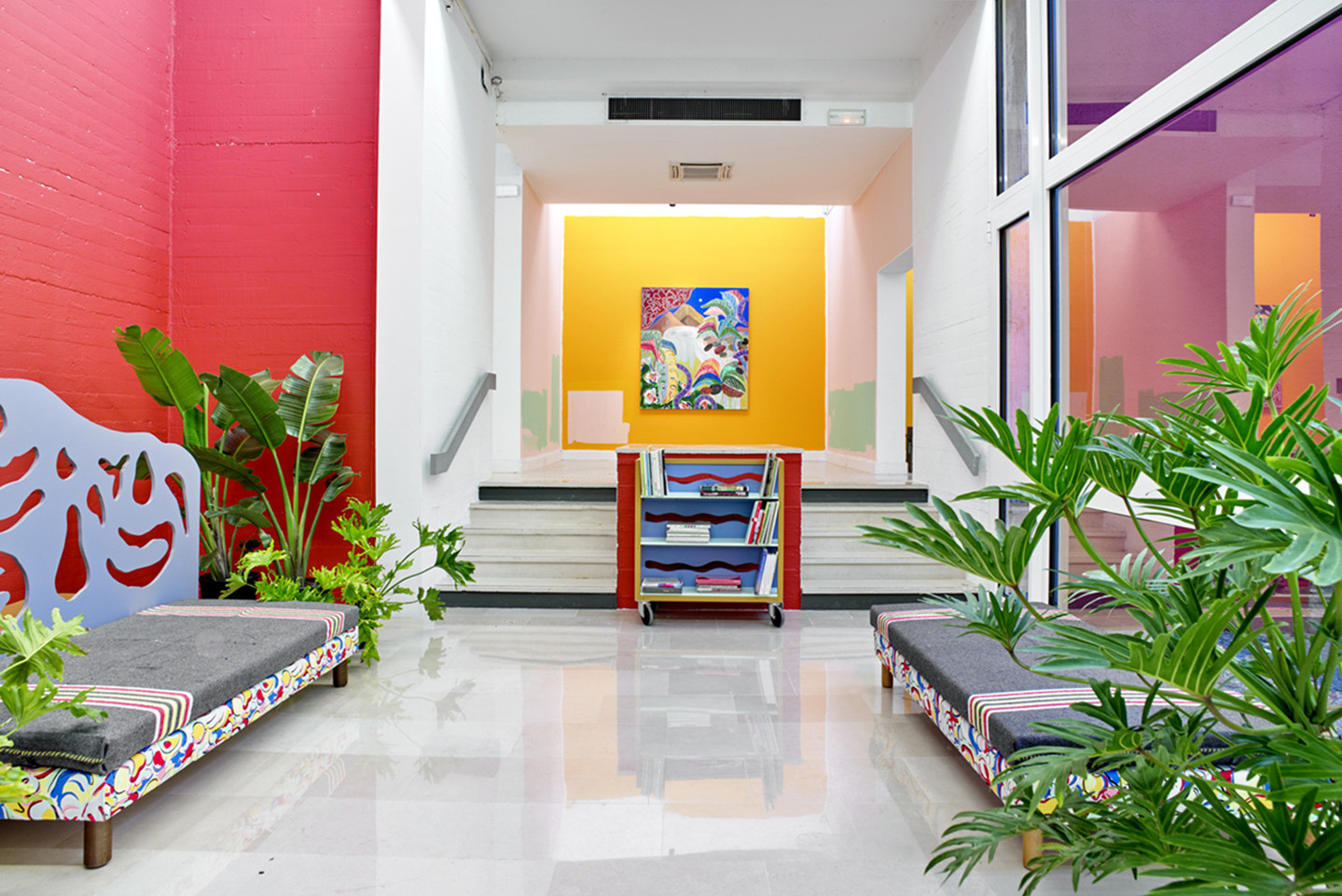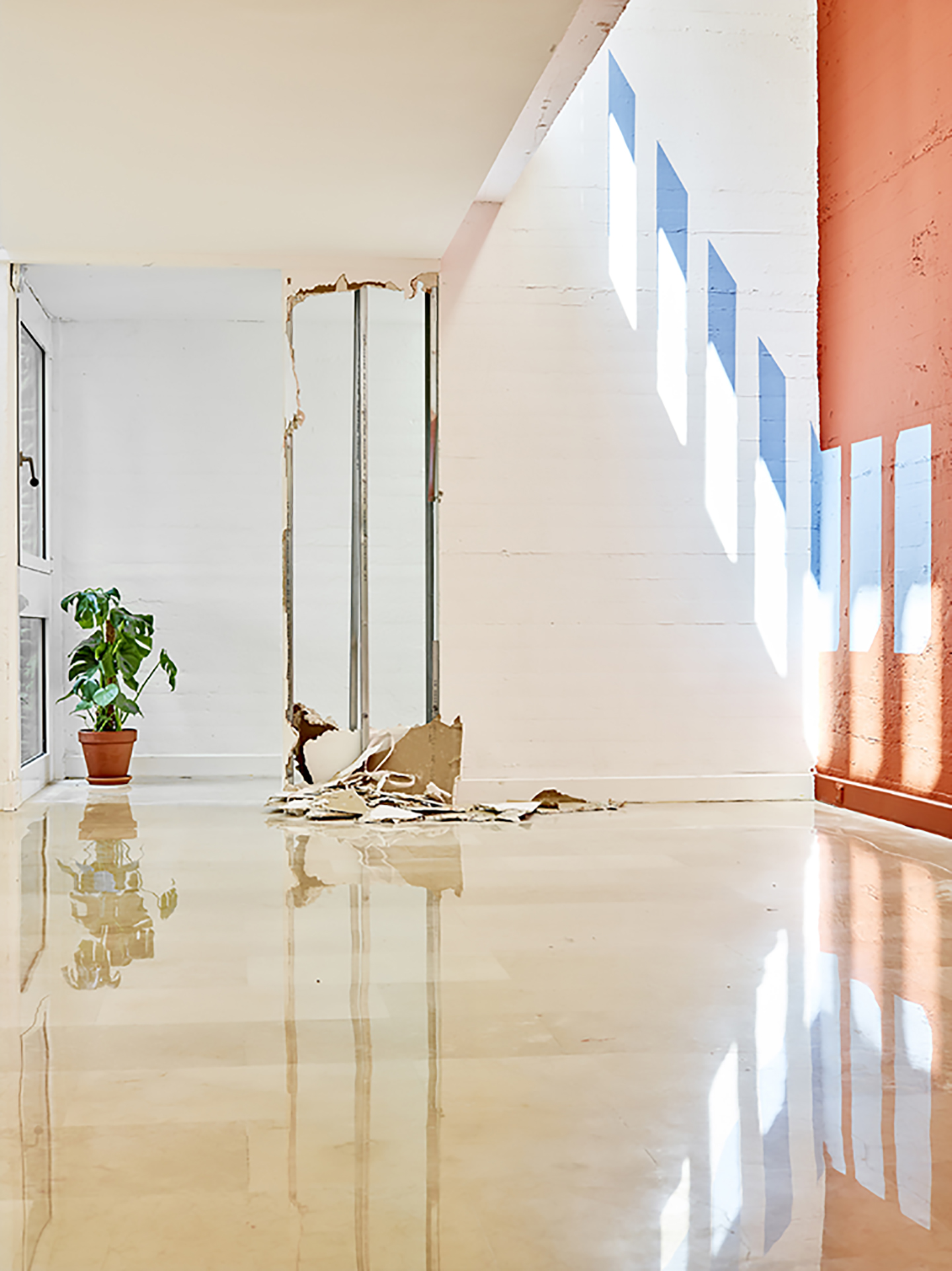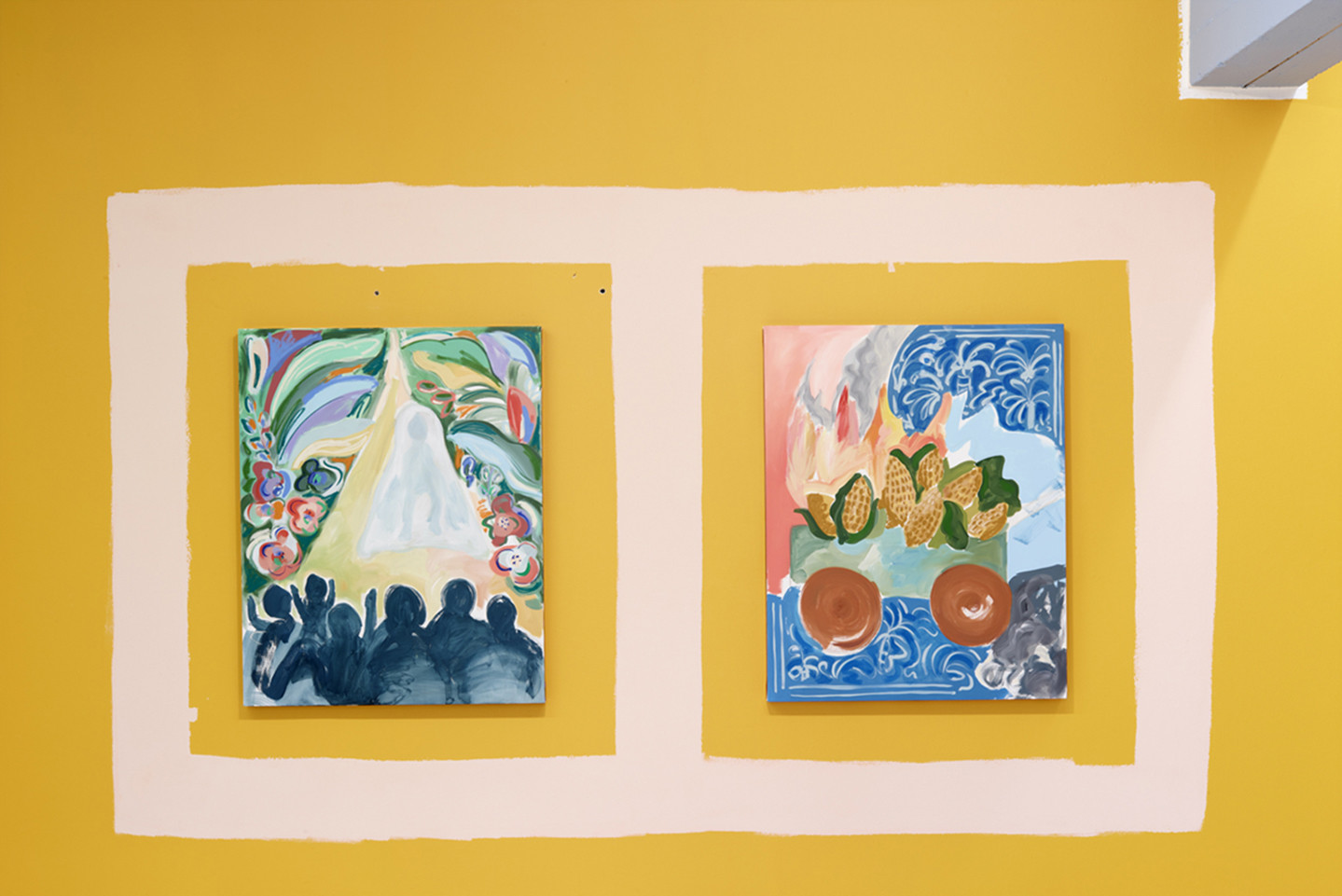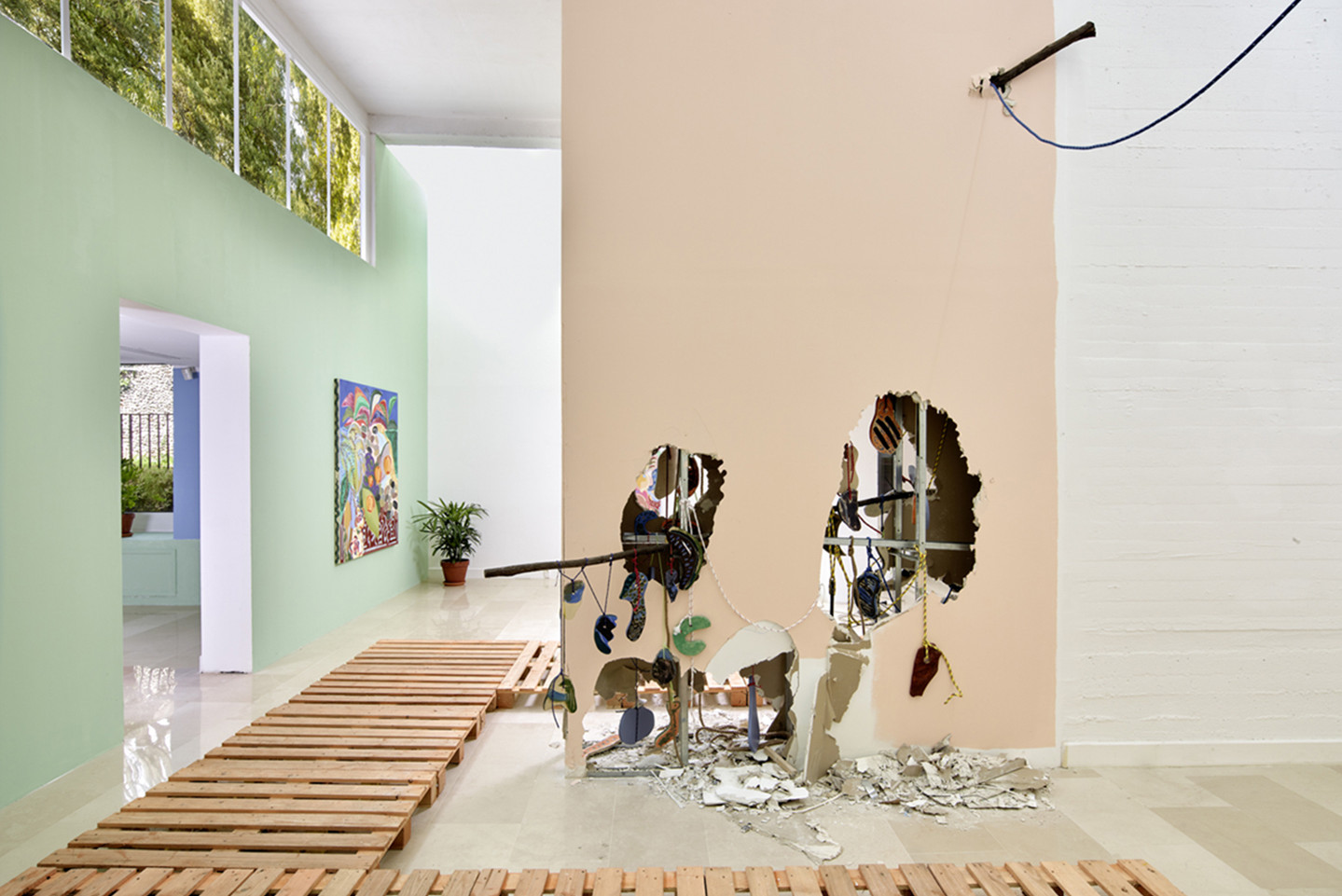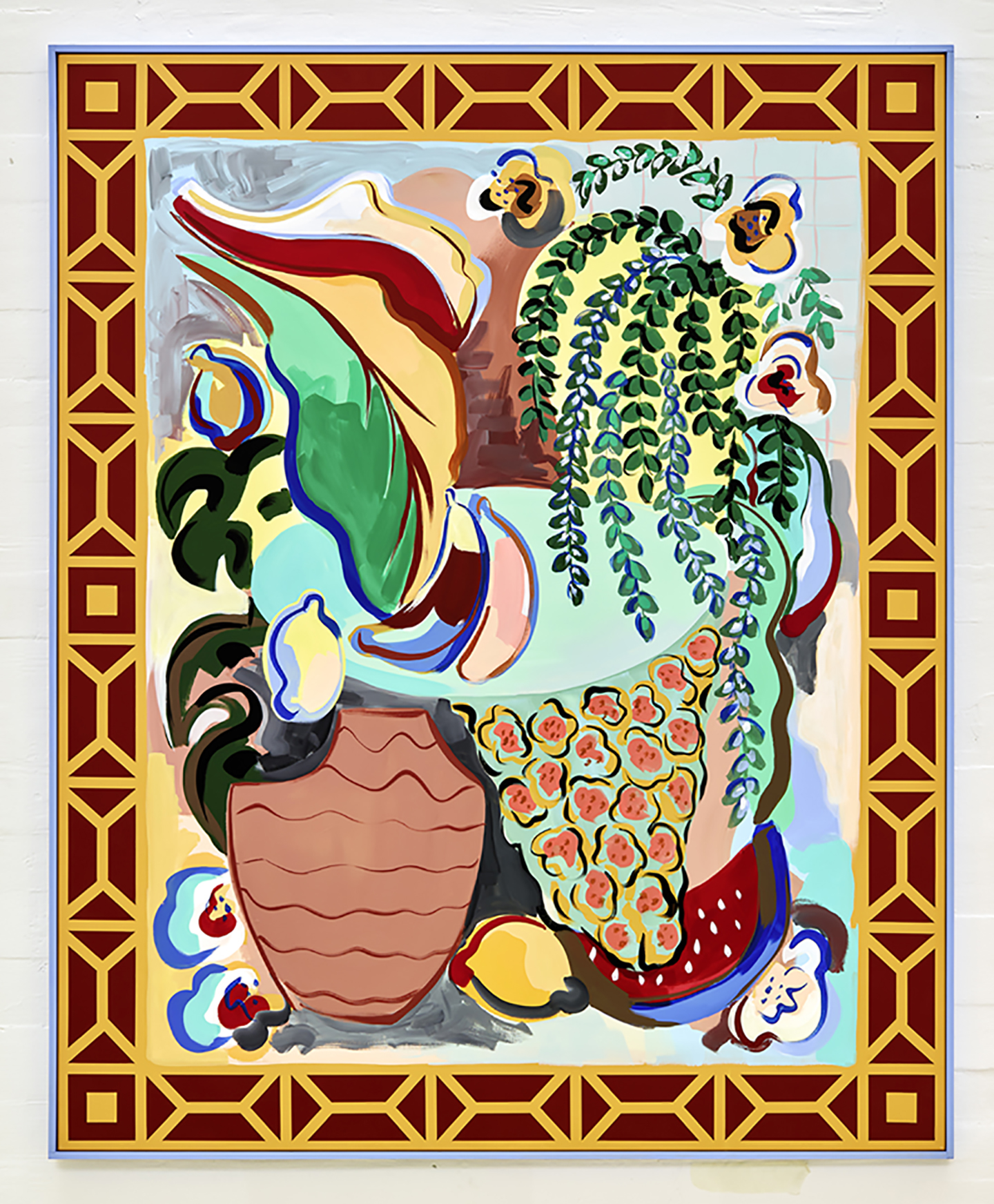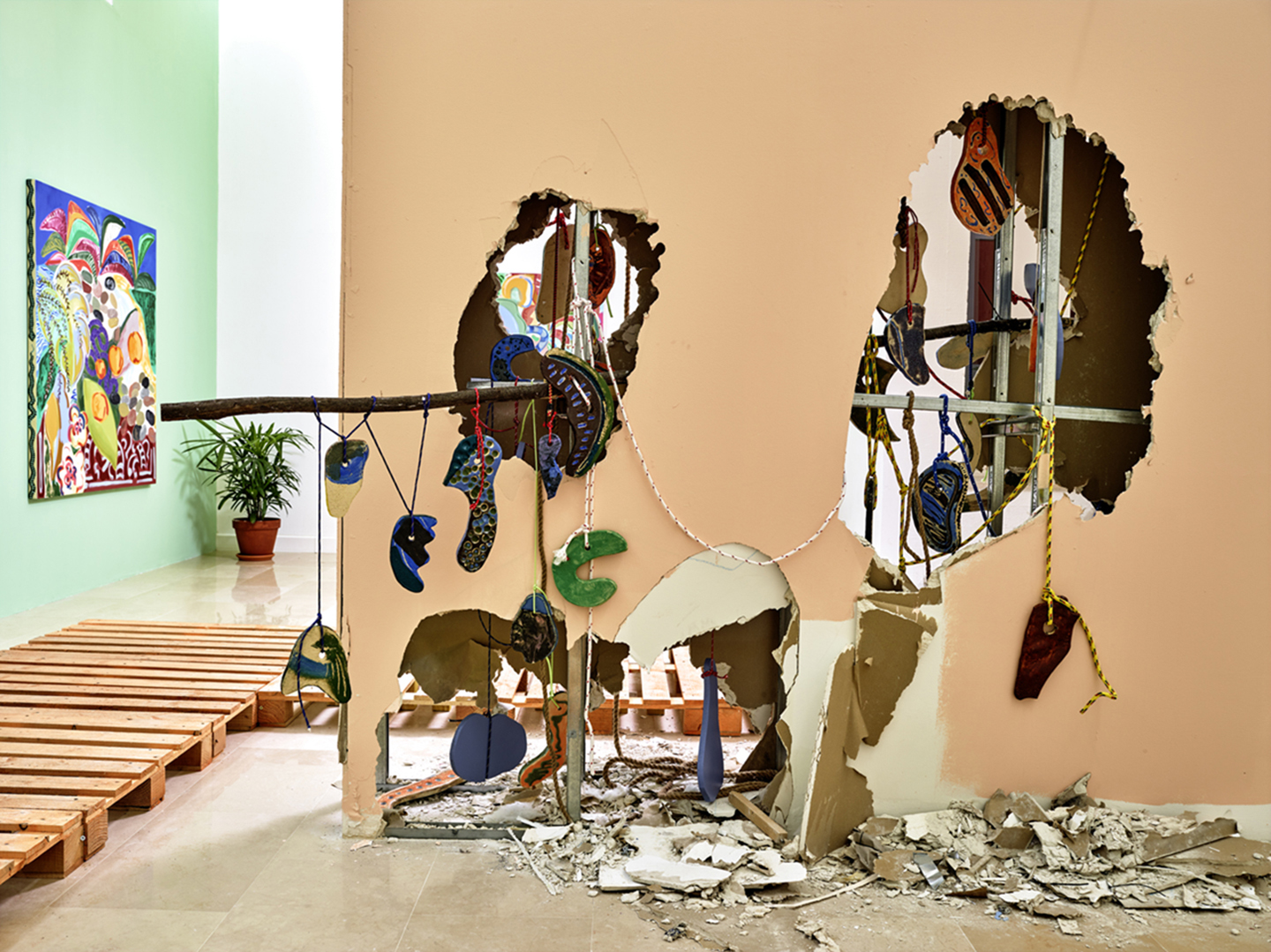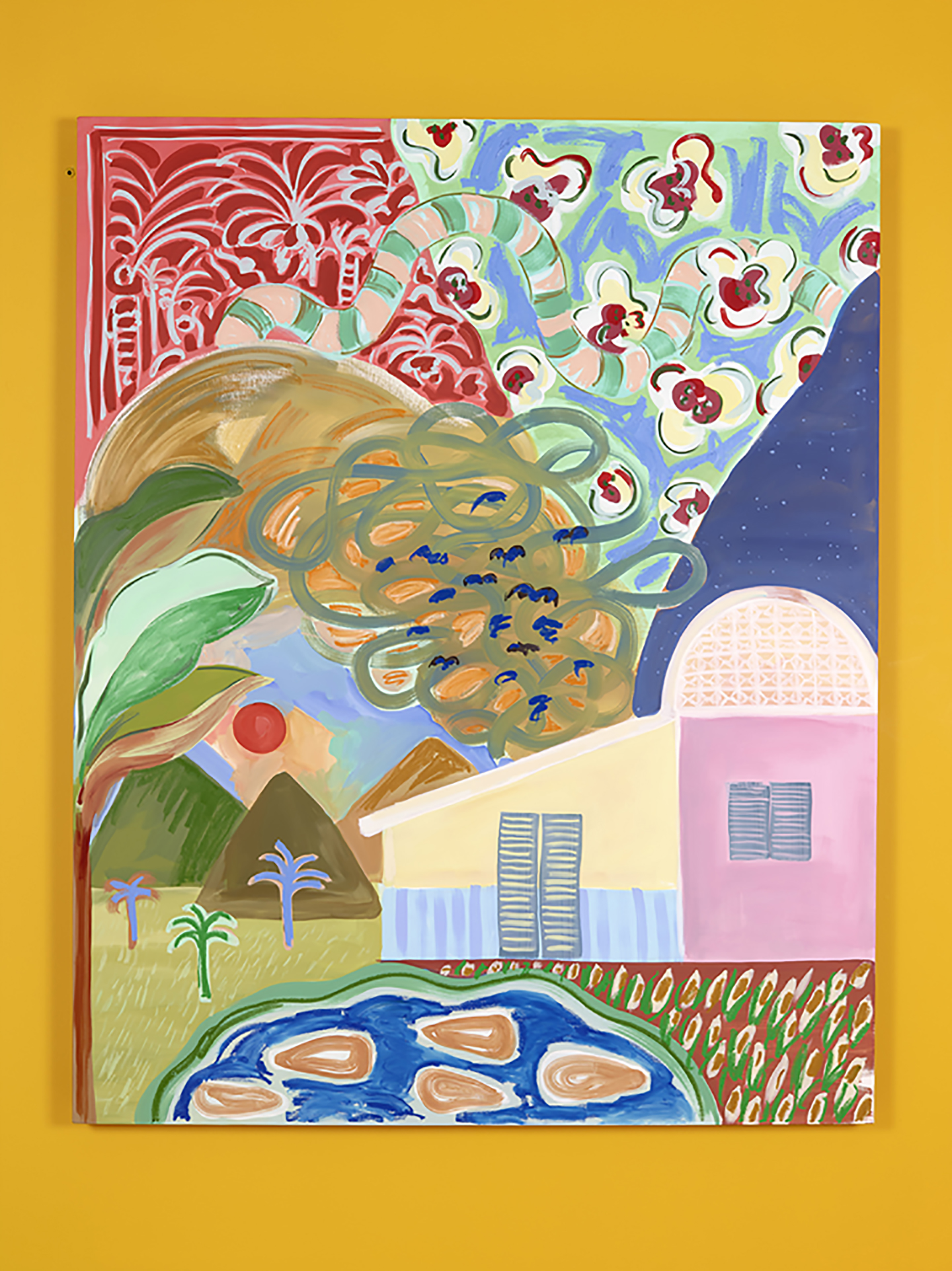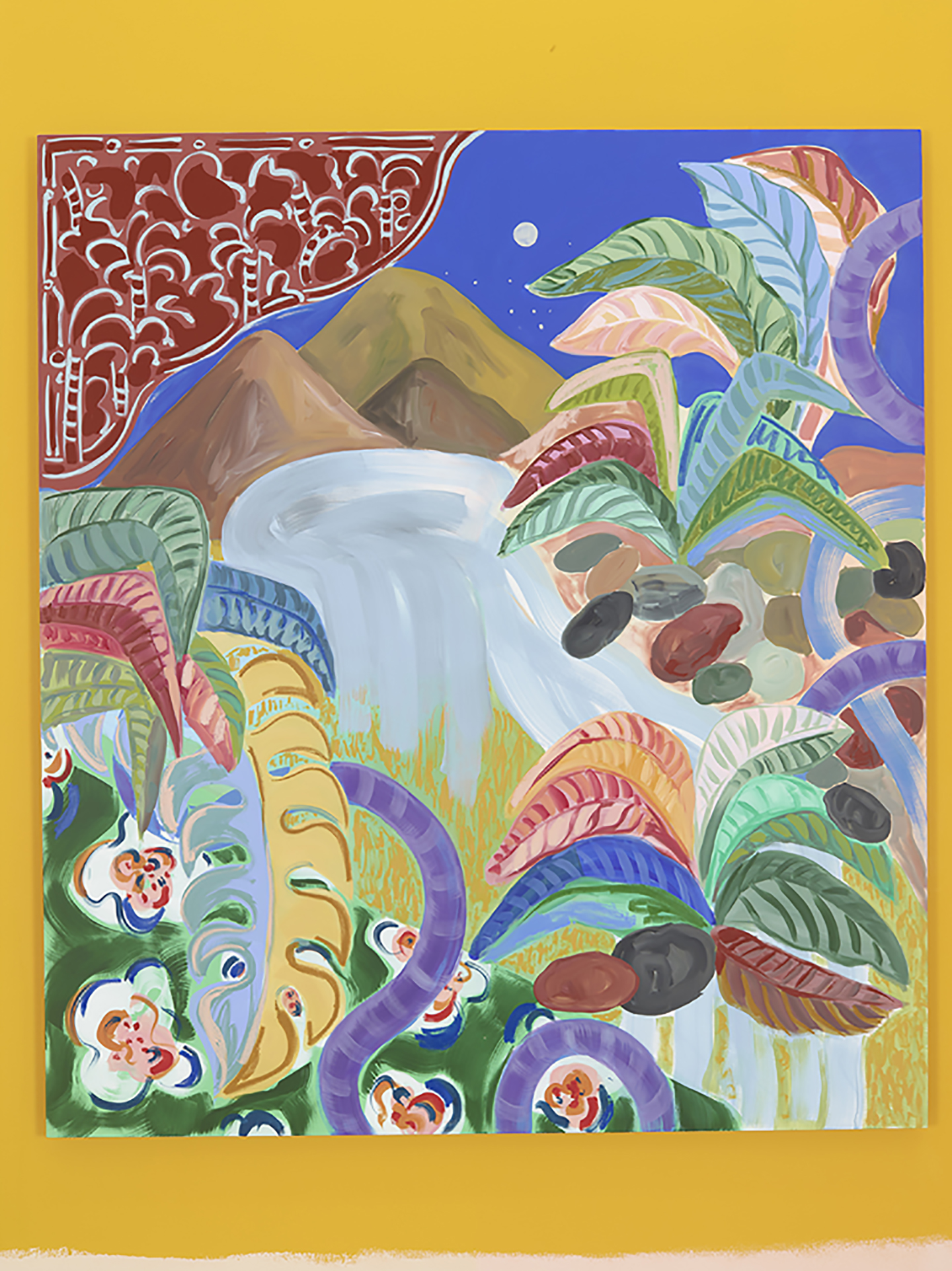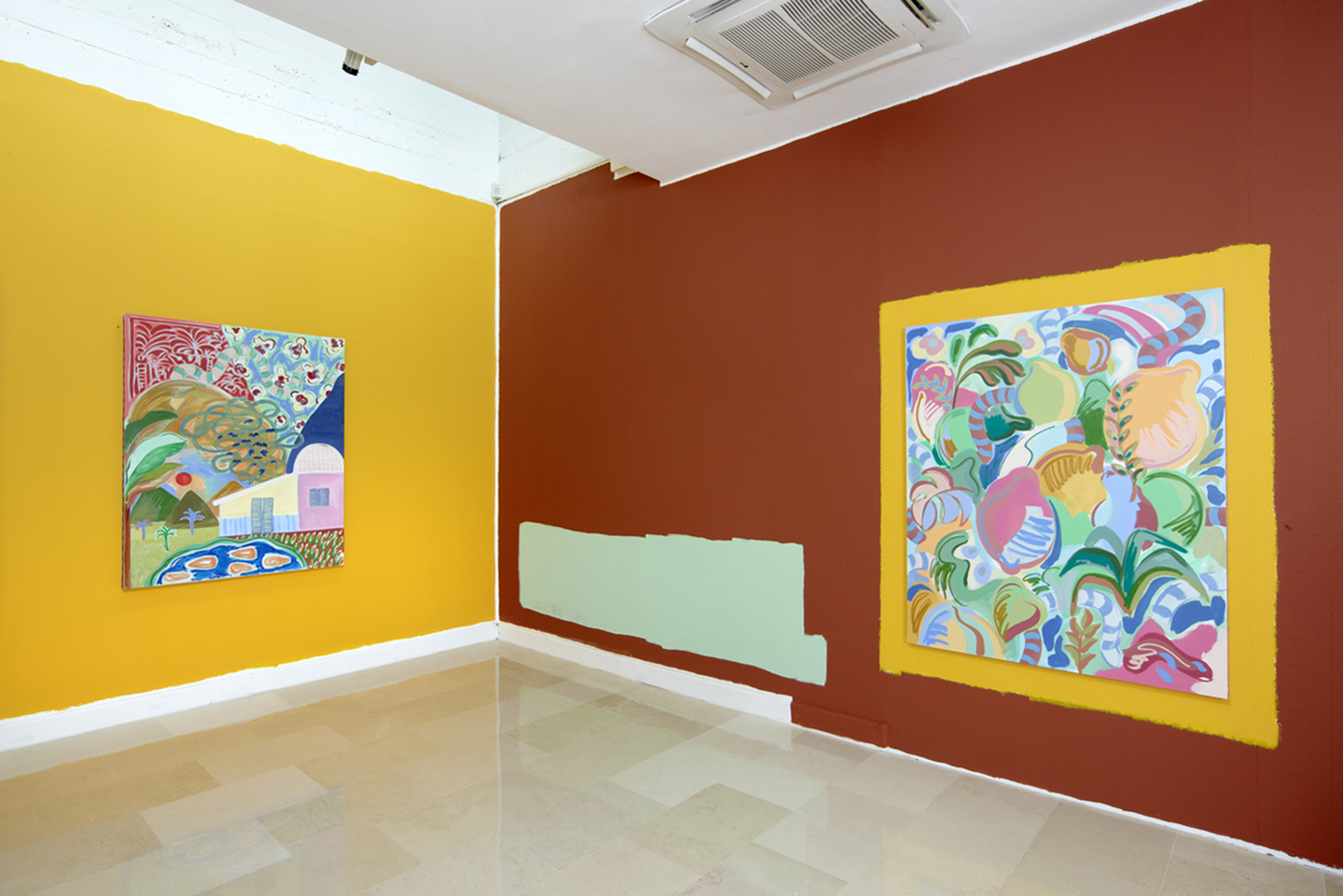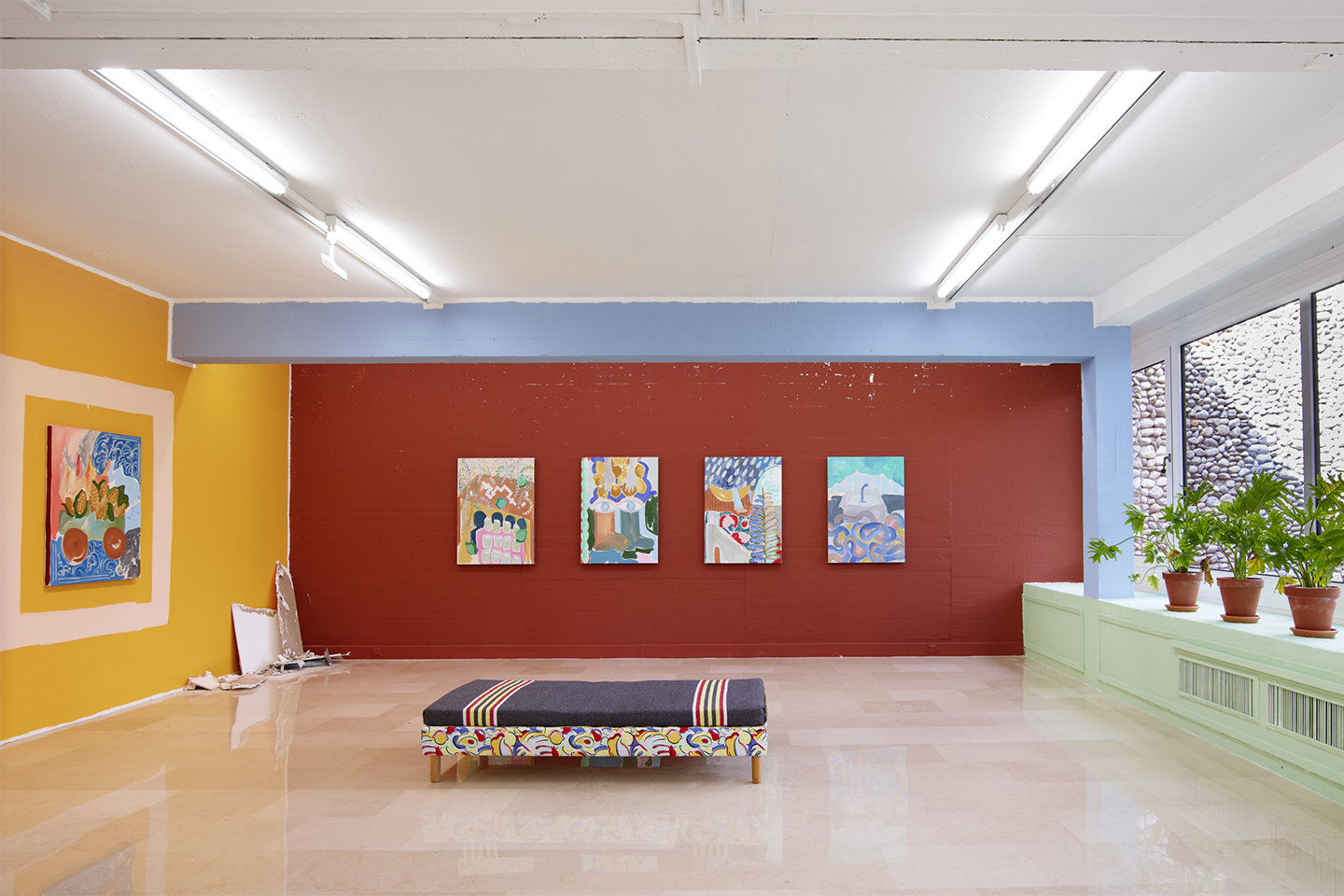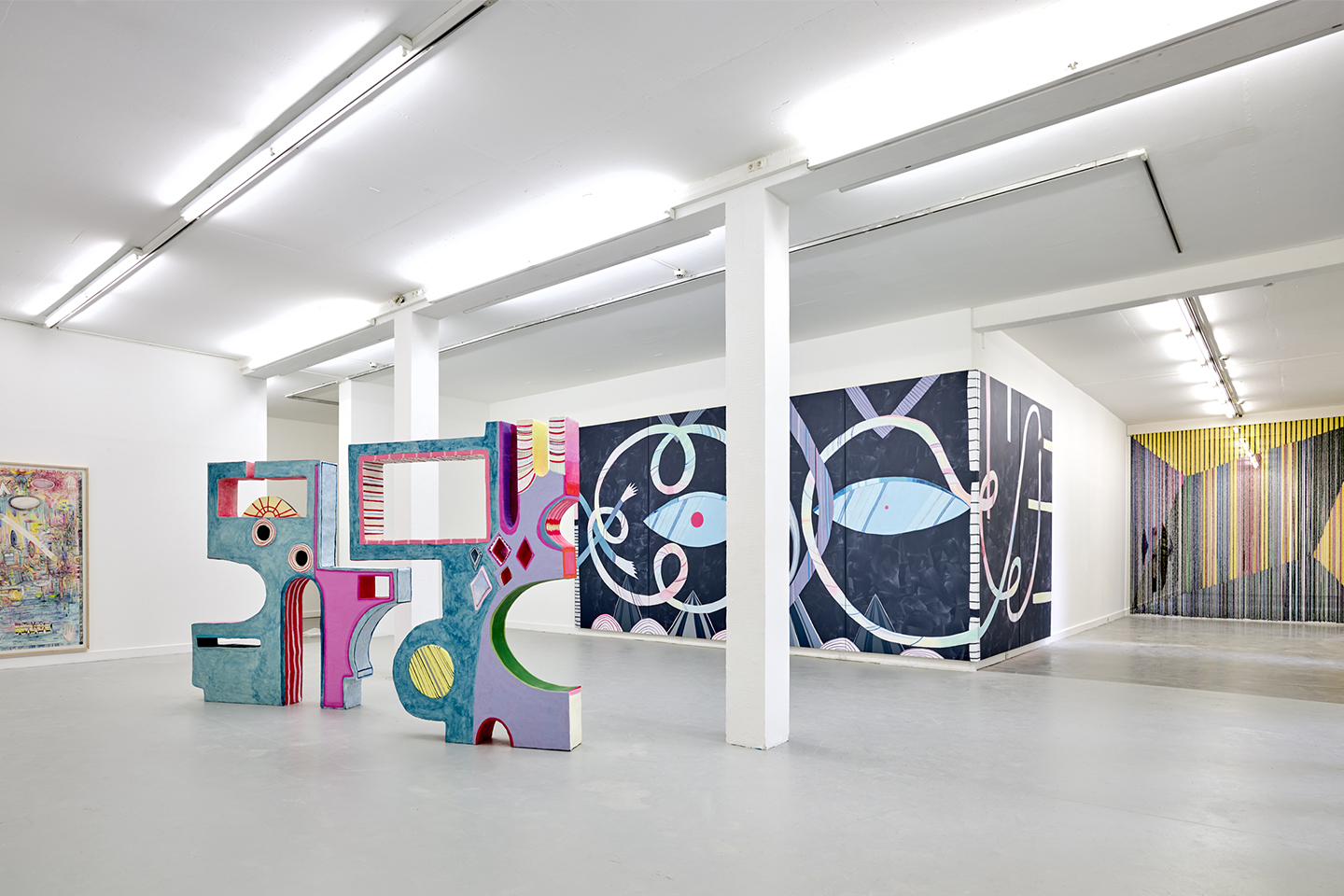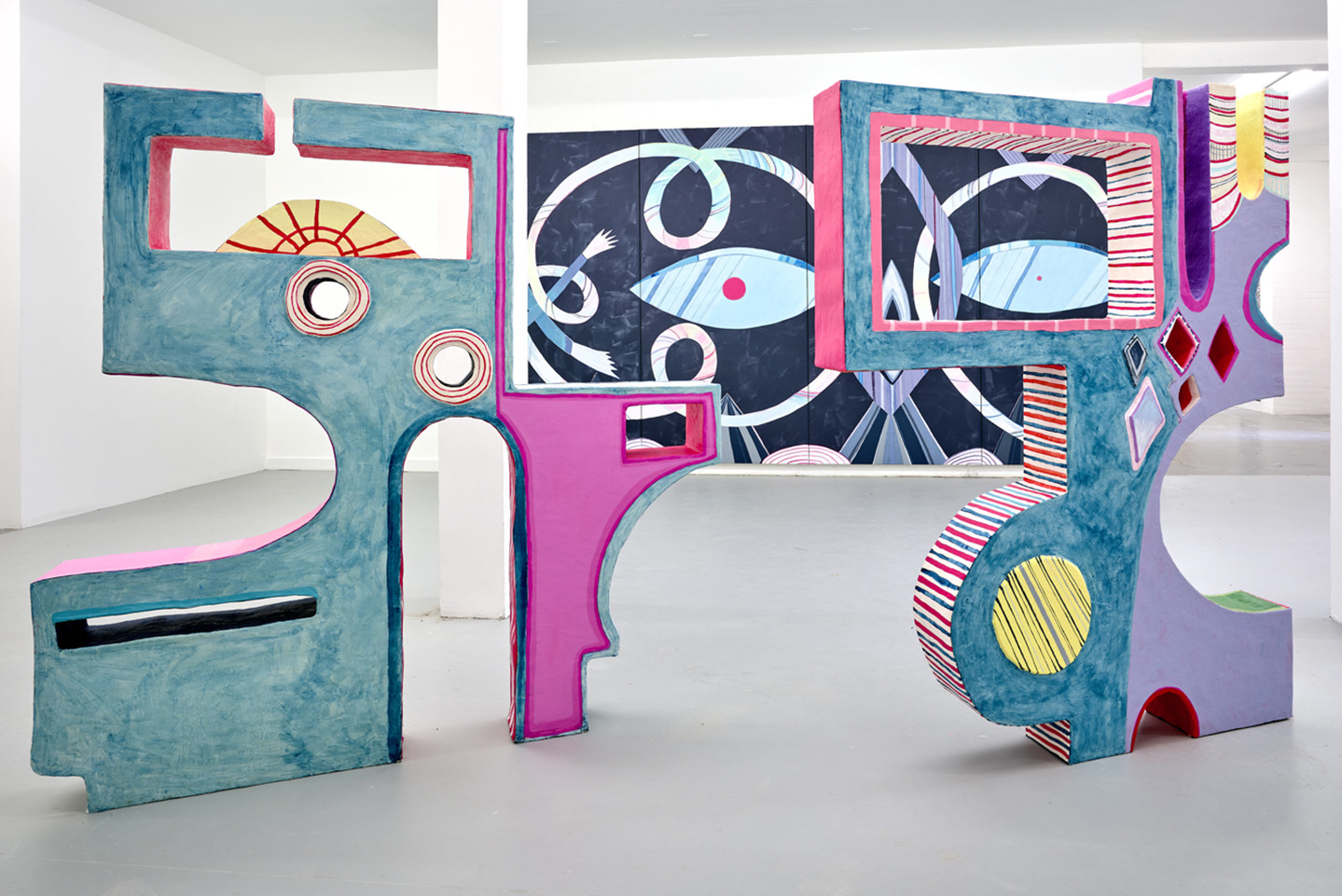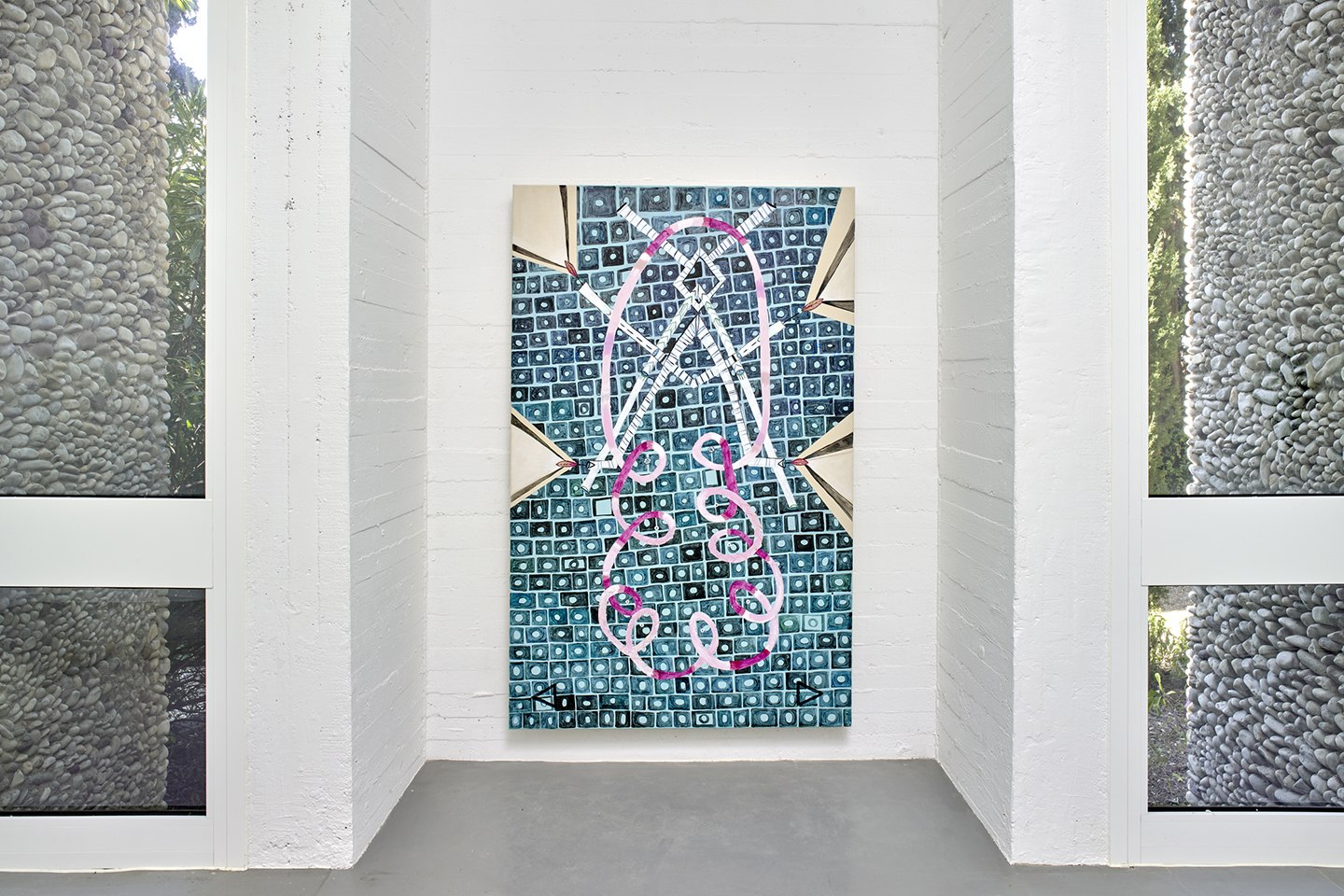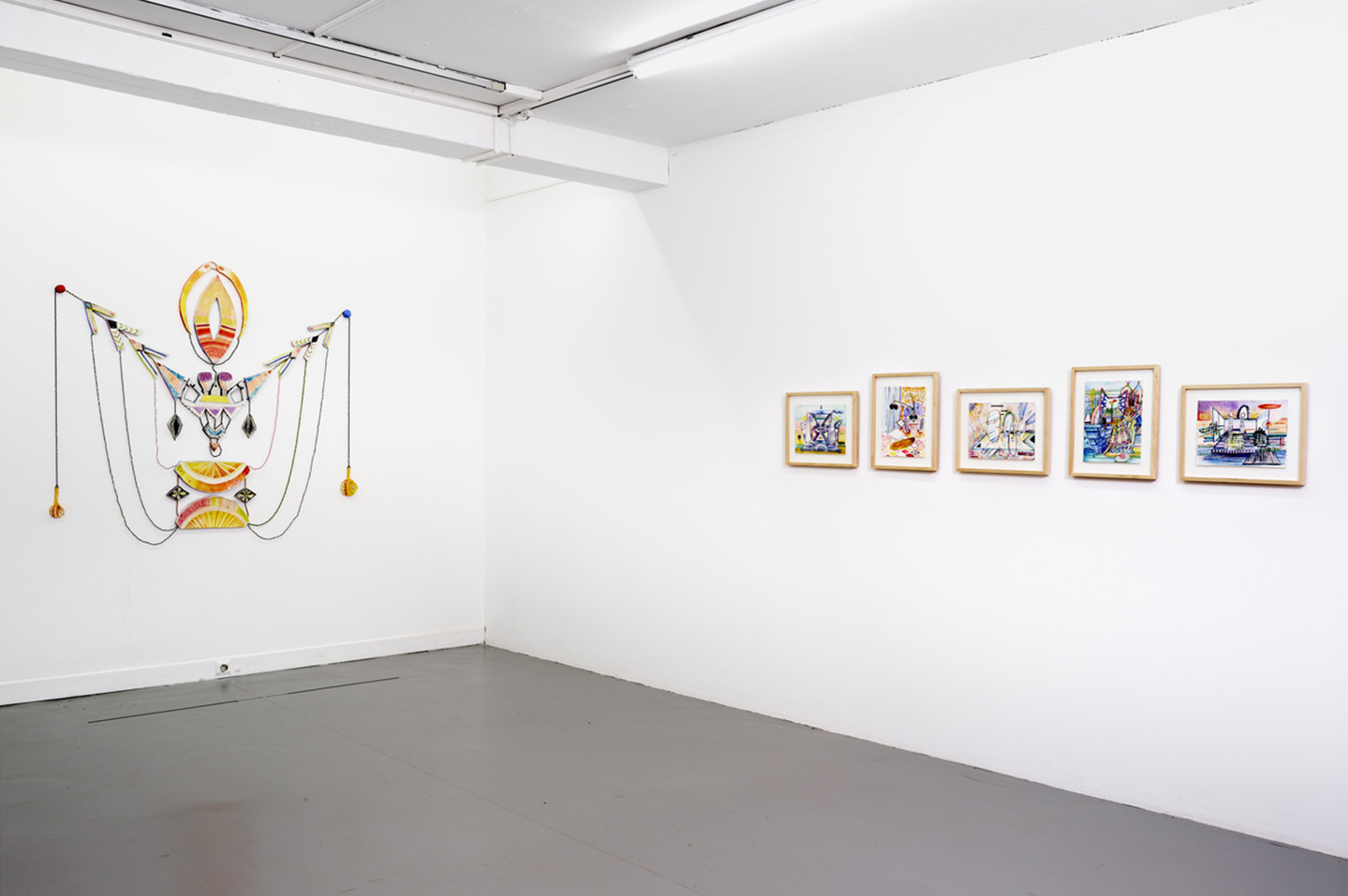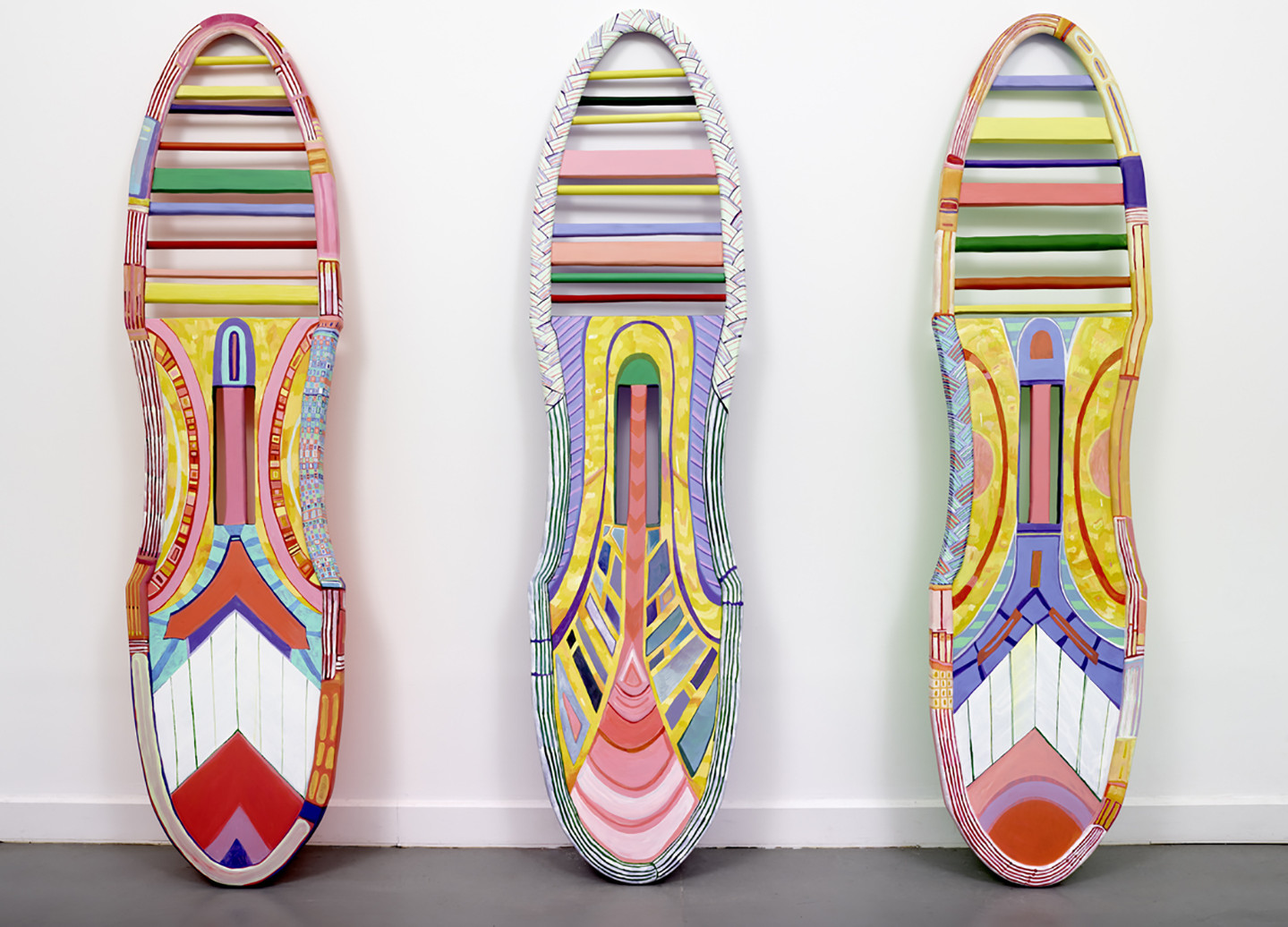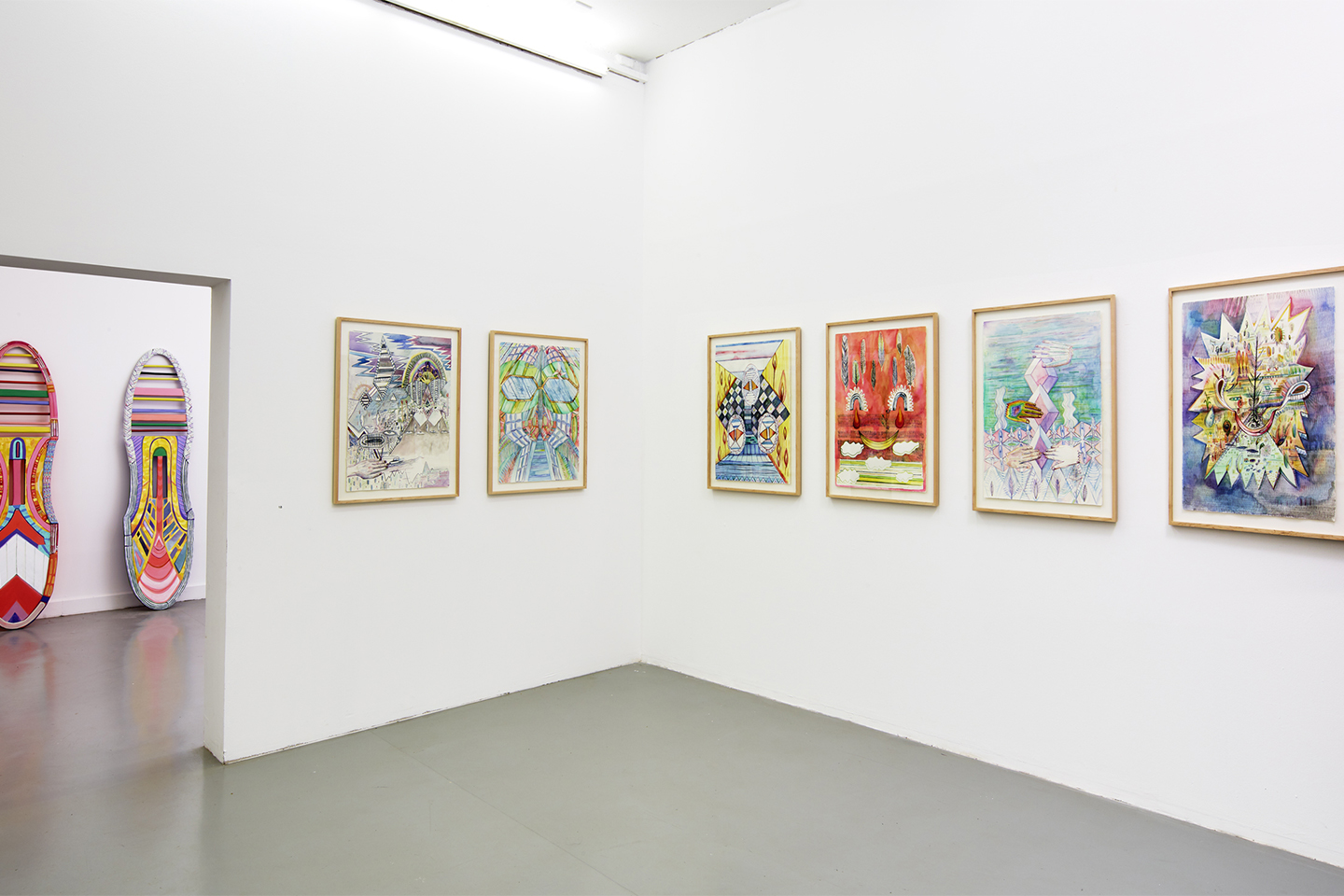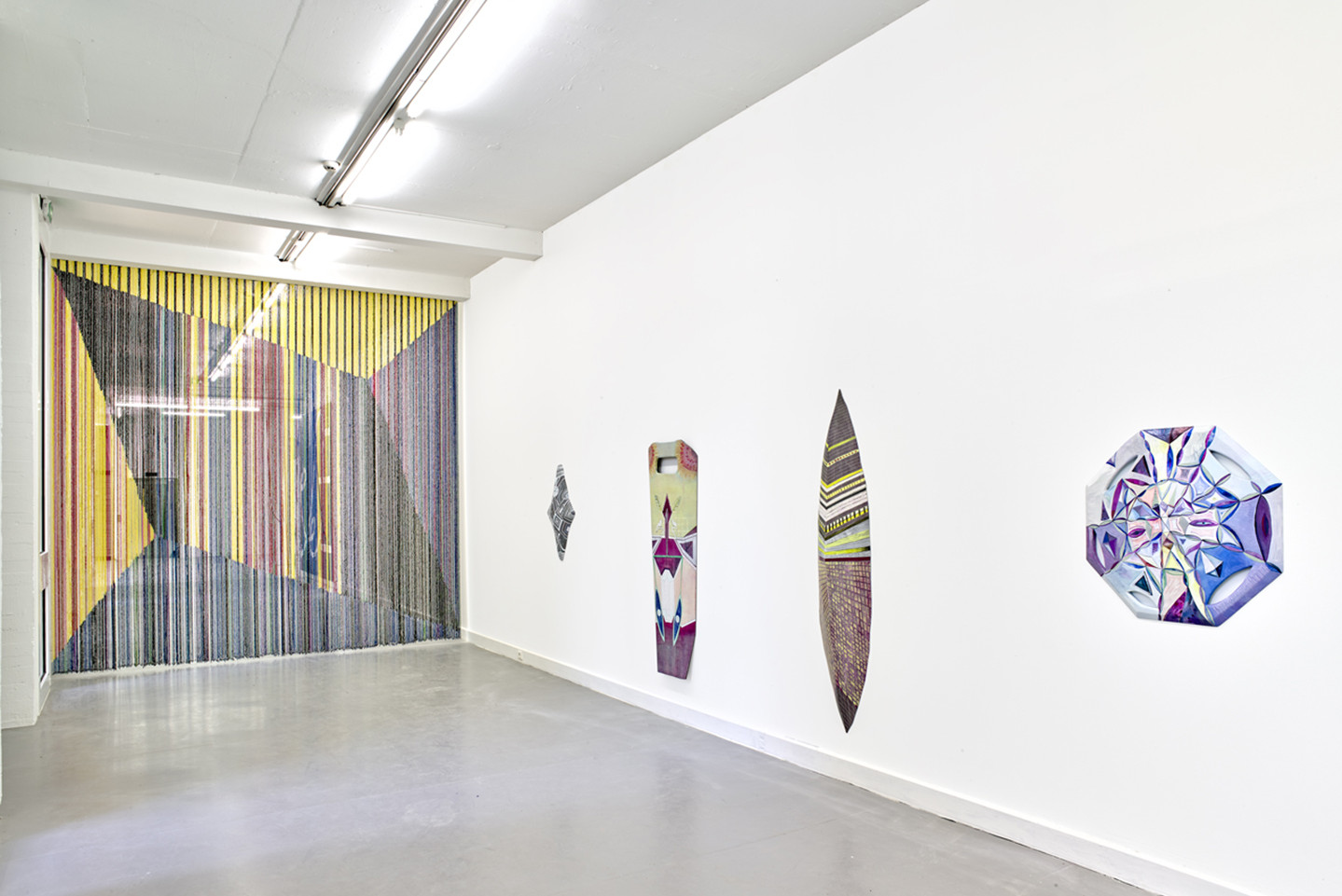 by Giovanna Manzotti
"Put a color upon a canvas—it not only colors with that color the part of the canvas to which the color has been applied, but it also colors the surrounding space with the complementary."
—Henri Matisse
One week before galleries and institutions shut down more than two months ago, I visited the spaces of Villa Arson, located in St. Sylvestre district, up the hill of Saint-Barthélémy in Nice. The view from there over the city and the bay is outstanding, almost sublime. Designed in 1966 by French architect Michel Marot, the labyrinth-like Villa Arson extends over more than two hectares inside a Mediterranean garden where mineral elements and vegetation (gathered from all five continents), stones and patios, streets and suspended roof terraces intermingle with works in situ by Bertrand Lavier, Maurizio Nannucci, Dan Graham, François Morellet, and others, creating a range of pathways where architecture hasn't any facade, but details and formal references—like the maze and the mastaba (an Egyptian tomb that is oblong in shape with sloping sides and a flat roof) erected on the terraces as windbreaks and sun shields, or the pyramid-shaped light wells—fascinate visitors at every turn. As Marot himself put it: "The desire to make the buildings disappear inside the vegetation inspired me to spread them out like a lizard in the sun."1 Officially inaugurated in 1972, Villa Arson is today a unique and privileged venue that houses a national institution dedicated to the promotion of contemporary art, a residence for artists (since 2013), an art school, and a library.
As the culmination of their three-month residency at Villa Arson's Centre d'Art, in February 2020 the artists Sol Calero and Zora Mann each presented a new project, in both cases curated by Éric Mangion. Their distinctive approaches to carrying out the Villa's general suggestions evoked a range of common references, from the specific use of colors and patterns for eliciting memories and emotional states, to the integration of cultural references into new productions and formulas, interpretations and interactions.
Calero's past work has included a large-scale installation taking the form of a painted wooden bus to be used as a "vehicle" to explore themes of representation, identity, displacement, and marginalization (El Autobús, Tate Liverpool, UK, 2019); a travel agency office that points to the self-constitution of countries as tourist destinations (Agencia Viajes Paraíso, Kunstpalais Erlangen, Germany, 2017); a hair and nail salon, cafeteria, driving school, restaurant, and tiny job center that emulated the commercial spaces often found in Latin American countries, or run by Latin American immigrants in their new homes (Amazones Shopping Center, Hamburger Bahnhof, Berlin, 2017–18); and even a bureau de change displayed at a key moment when Venezuela's social and political state was highly volatile and on the brink of breakdown (Casa De Cambio, Laura Bartlett Gallery at Art Basel, 2016). In every case, the work is a reflection on cultural codes, community environments, and image production in Latin America and Latin American communities living in migration. Spanning traditional methods of art making such as drawings and paintings, but also encompassing videos, found objects, fabric works, and site-based practices, the works emerge from a syncretic conception of art at the crossroads of several cultures, identities, and experiences, inspired by Calero's own migration from her birthplace in Caracas, Venezuela, to her current home in Berlin. "It doesn't matter where you are from, when you move to a new country you are confronted with who you were and who you will become. It's like you are forced to forget where you are coming from in order to 'integrate.' … If after a long time you can't come back to the place where you were born, the portrait of this place from the outside might also influence the way you see yourself."2
By turning her exhibition venues into immersive spaces for exchange and social interaction (specifically in the last six years), Calero responds to the milieu in which she lives and operates, taking a site-specific spatial approach and making architectural interventions in a mostly flexible framework. The idea for her exhibition at Villa Arson, Se empeñaban en tapar las grietas, pero las paredes seguían sudando (They Insisted on Covering the Fissures, but the Walls Still Perspired), crystallized when Nice was suddenly stuck by tropical rainstorms (a situation to which the title refers) that caused seepage and humidity on the gallery walls. For Calero, such circumstances are elements to play with, to be embraced and integrated: "Most of the time things don't come out how you expected and I've learned how to accommodate my projects to unexpected situations… You have to be alert all the time and be able to improvise. And when you learn how to improvise this becomes a very important tool which I think is fundamental for creativity."
The artist "handled" the damage to the building by "exposing" the space itself to new perspectives coming from the outside. She integrated the leaks into the show by taking apart waterlogged partitions and using the rubble to make sculptures; building a wooden walkway so that visitors could avoid stepping in puddles of water (along with a net composed of tie rods and ceramic forms, this walkway was the exhibition's centerpiece installation); and deflecting the light flooding in through the gallery's wide ceiling windows in the rooms. She noted, "The building feels so alive and I really wanted to pay attention to this. To listen to what the building has to say." By manipulating, organizing, and composing sections of the gallery as if making a painting, Calero devised a space-filling installation that also included a series of new paintings and ceramic elements produced in the art school, works from previous shows, and a small library (with books on South American art), combined with sofas, a bizarre bed, natural vegetation inspired by the plants in the Villa garden, and site-specific mural interventions that duplicated the entering solar beams and the shadows around them.
The paintings' luminous overlapping visual references and motifs included exotic plants, fruits, fountains, snakes, bubbles, landscapes, and interiors—a compositional language that powerfully combined an interlocking clarity with the blurring typical of a semi-forgotten dream. Hanging on walls irregularly coated and framed in pale green, orange, red-ocher (the same tone as the building's exterior central patio), and beige was a series of acrylics and oils on canvas that not only recounted childhood memories based on personal or family archives—offering a narrative of self-explanation—but also activated an exercise of rhythmic repetition within which the artist played with assonances and dissonances between layers, scales, hierarchies, and backgrounds. "When I build an installation or any project," Calero notes, "the objects in the space also become the references for new images. Paintings sometimes become walls in other shows. Those walls or architectural elements then become elements for another painting. Some sculptures have references from the paintings, and the furniture takes its textile patterns and motifs from the paintings. It's all connected, and things happen very naturally."
Calero's paintings are "like souvenirs, an abstract memory of a larger environment encapsulated in an object," noted Sira Pizà in a brochure accompanying the show. But a Western eye may also perceive a particular reference to Henri Matisse (he moved to Nice in 1917), who in his day was one of the first Europeans to free color from its codes and hackneyed juxtapositions. The use of pigment's symbolic force, the improvisation with architecture, and the idea of a practice in which phenomena of hybridization and assimilation are similar to music (especially salsa)3 are some of the coordinates and "codes" Calero's work assembles into its mosaic: a model that incessantly confronts us with the exoticizing inherent to imagery and narratives of the cultural other.
In the other galleries, Zora Mann's works shaped a balanced composition between watercolors—devised as travel diaries, since many were made during her journeys—paintings of various sizes, and a corpus of sculptural objects. Titled Waganga ("healers of souls" in Swahili, a language derived from Bantu languages),4 the show was the work of an insightful artistic sensibility and a long and meticulous process where forms of interiority manifest in dense and vibrant surfaces, in a rhythm of repetition and variation. The artist notes: "I find repetition interesting because it does two contradictory things: it makes the repeated element more important because it's numerous, but also less significant because one regards it merely as part of a pattern."5
This awareness traverses all of Mann's artistic production, in a fluctuation of meanings that arise from the juxtaposition of contradictory visual codes, thanks to her habit of painting from the inside out. "I grew up in-between cultures," she says. "My mom was born in Uganda and my dad in Kenya where he still lives. I'd visit him for every summer holiday when I was a kid. I didn't live in Kenya for long stretches, a year here some months there, but still is also home and a source of visual vocabulary to me." The recurrence of a tribal style and psychedelic experimentation in terms of form, as well as the geometric configuration of motifs, lines, and curves, number among the spatial synchronicities (a term borrowed from Carl Jung and briefly used to describe "meaningful coincidences") specific to the construction of dreams.
Poring over the exhibited works, I noticed how sculptures can behave both as permeable elements and as more robust substrates for shapes, decorations, and layers of meaning. Take for example Untitled (2020), a beaded curtain made of recycled flip-flops found on the shores and waterways in Kenya: it's a fluid object that functioned as a filter between works, something to walk and see through. Or the series Walls (not yet titled) (2020) in wood, papier-mâché, acrylic resin, and paint, which stood in the middle of the main exhibition room as distorted bodies with holes and openings. Or the Shields (2018), paintings in acrylic and oil on canvas hanging on a wall, with their grid and slits to look through. The reiteration of colors and geometric, divergent sequences that occur on the edges of the canvases are symptoms of what the artist calls a blend of "some emotional states [which] can act as a zoom making details, and others lead to a fragmentation of sense." This is evocative also of her watercolors on paper and acrylics on canvas, where horizons of feeling, reverberations, and memories resonate in surfaces, evoking though a repetitive and fragmented composition a graphic gesture very close to the intertwined and naive motifs of Art Brut.
1. From the brochure on the history of Villa Arson, Nice.
2. All artist quotes are from a conversation with Éric Mangion published in a booklet for the show (English version), unless otherwise indicated.
3. From the press release of Sol Calero's project SALSA, Gillmeier Rech and La Mambita dance studio, Berlin, 2014: "Though it is widely thought of as a pan–Latin American phenomenon, Salsa music was first conceived in East Harlem, New York—known to locals as 'el Barrio'—during the 1970s. Honed and marketed by Fania Records and its associated musicians who were mostly of Puerto Rican, Dominican, or Cuban origin, the sound sprung from a combination of Mambo, Latin Jazz, Son and other Afro-Cuban music styles, sometimes mixing them with elements of rock and funk. In the context of Cold War tensions between the U.S. and Cuba, radio stations which played Cuban records had received bomb threats, and thus the word 'Salsa' provided a generic, safe umbrella term for use in the mass marketing of Latin music, strategically obscuring the fact that the music was very clearly Cuban. In this way Salsa was designed to unite the Latino community through an unmistakably American business model and Fania began to solidify their market dominance by acquiring smaller Latino record labels."
4. The artist discovered this term in a film made ten years ago by her father in Kenya about a mganga (singular of waganga) named George.
5. All artist quotes are from a conversation with Éric Mangion published in a booklet for the show (English version), unless otherwise indicated.
Sol Calero (b. 1982, Caracas, Venezuela) lives and works in Berlin, where she codirects the project space Kinderhook & Caracas with fellow artist Christopher Kline. She has had recent solo exhibitions in Europe at Tate Liverpool, England (2019); ChertLüdde, Berlin (2019); Museum Boijmans Van Beuningen, Rotterdam, the Netherlands (2018); Brücke Museum, Berlin (2018); Galerie Crèvecoeur, Paris (2018); Kunstverein Düsseldorf, Germany (2018); Barbara Gross Galerie, Munich (2018); and Kunsthalle Lissabon, Lisbon (2018). She has participated in group exhibitions at the Australian Centre for Contemporary Art, Melbourne (2019); Preis der Nationalgalerie, Hamburger Bahnhof, Berlin (2017); and Casa Anacaona, Folkestone Triennial, England (2017).
Zora Mann (b. 1979, Amersham, England) graduated from Villa Arson in 2009. She lives and works in Berlin. Recent solo exhibitions include Being and your own form, ChertLüdde, Berlin (2018); Statements, ChertLüdde at Art Basel (2017); Doppelgänger, 45cbm studio space, Staatliche Kunsthalle Baden Baden, Germany (2017); Fiac – Foire International d'Art Contemporain, Lafayette Sector, Paris (2015); and Coagula, ChertLüdde, Berlin (2014). She has participated in the group exhibitions Freigänger, The Knast, Berlin (2019); A Shiver in Search of a Spine, Arario Gallery, Seoul (2019); All the Small Things, Alessandro Buganza, Milan (2019); The Shrine of Friendship, BKV Brandenburgischer Kunstverein, Potsdam, Germany (2018); Condo, hosted by Union Pacific, London (2018); and Interface(s) – Tales of Babel, Haus am Lützowplatz – Studio Galerie, Berlin (2017).