REVIEWS
Somatechnics: Borderland Prism
Close
1
2
3
4
5
6
7
8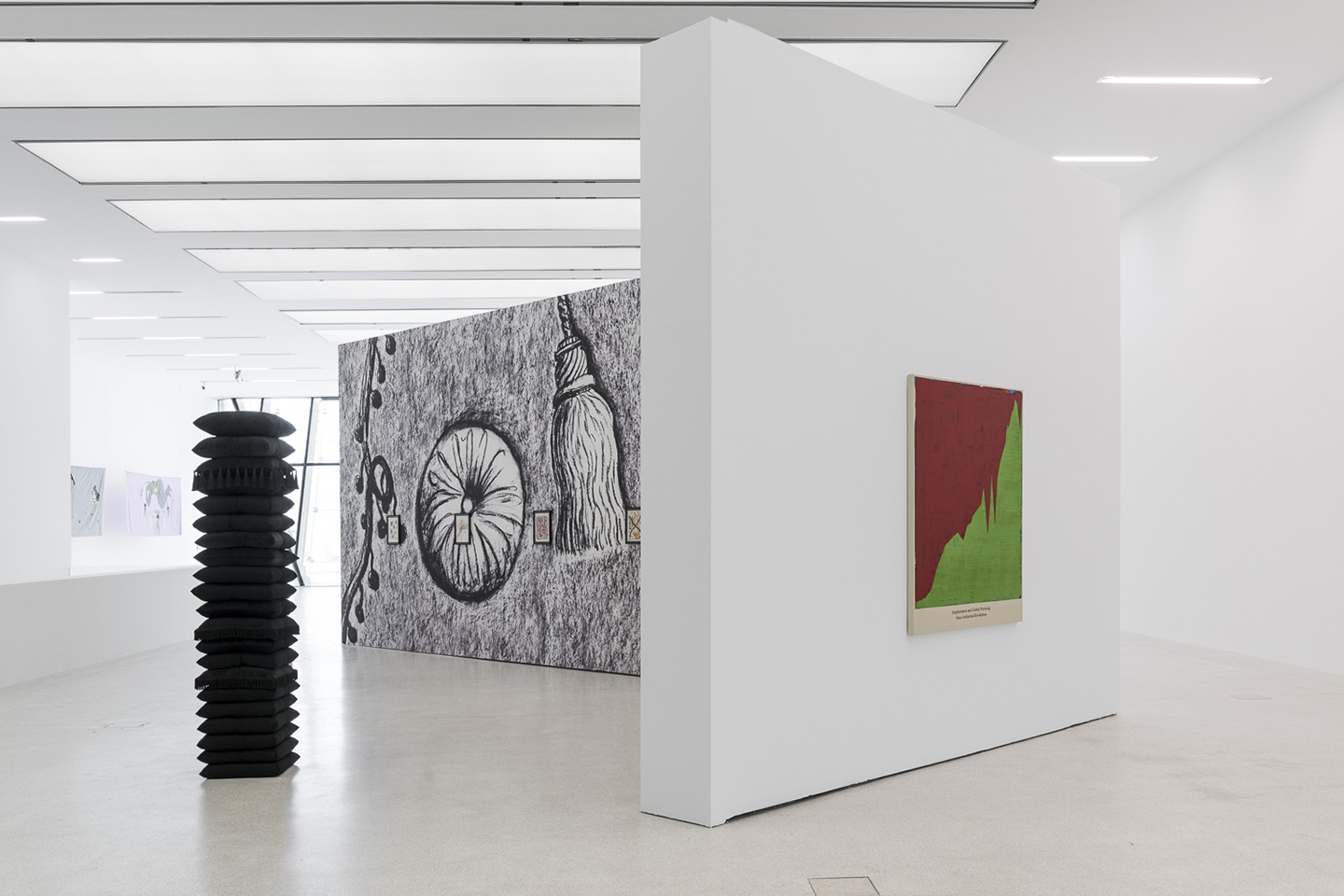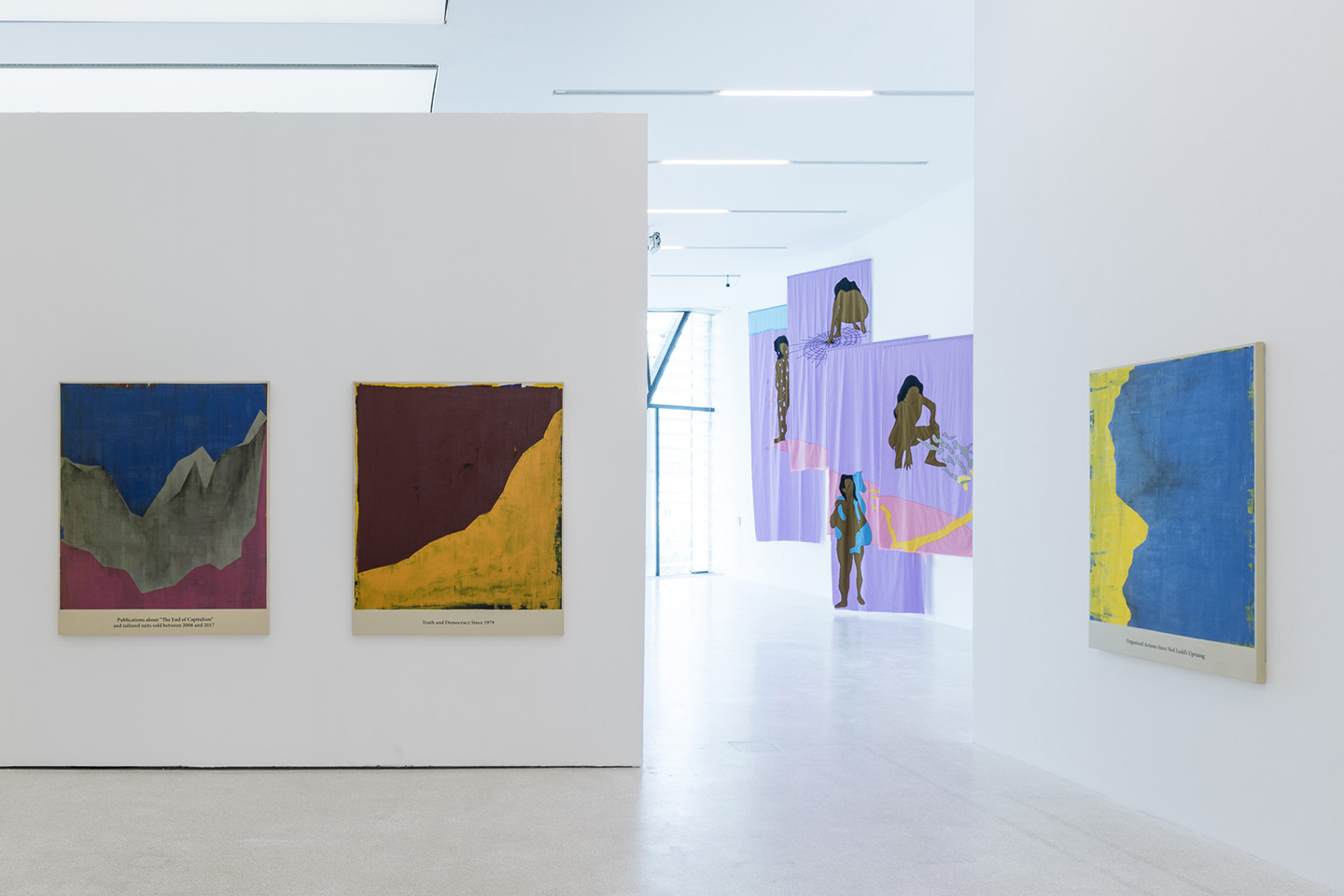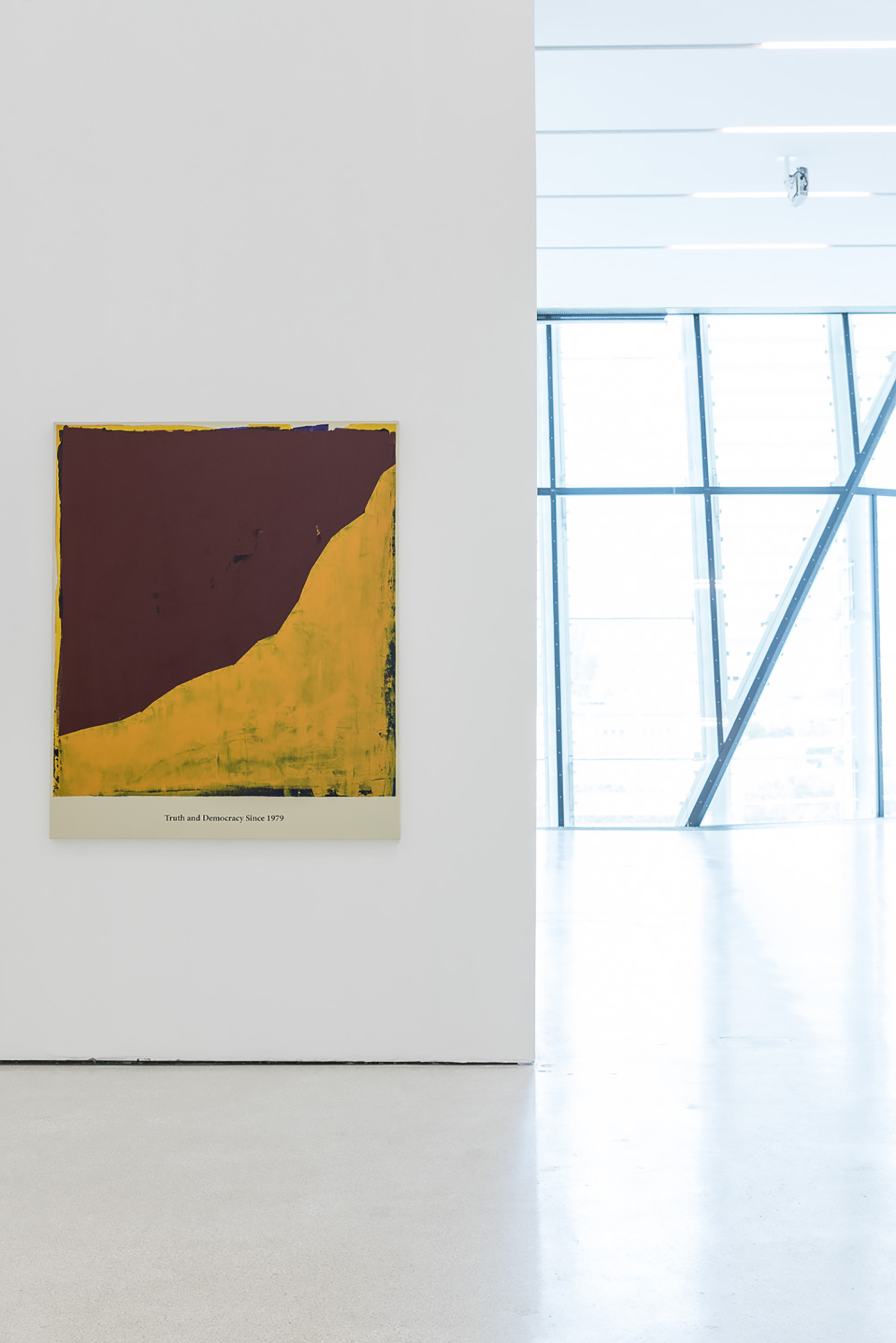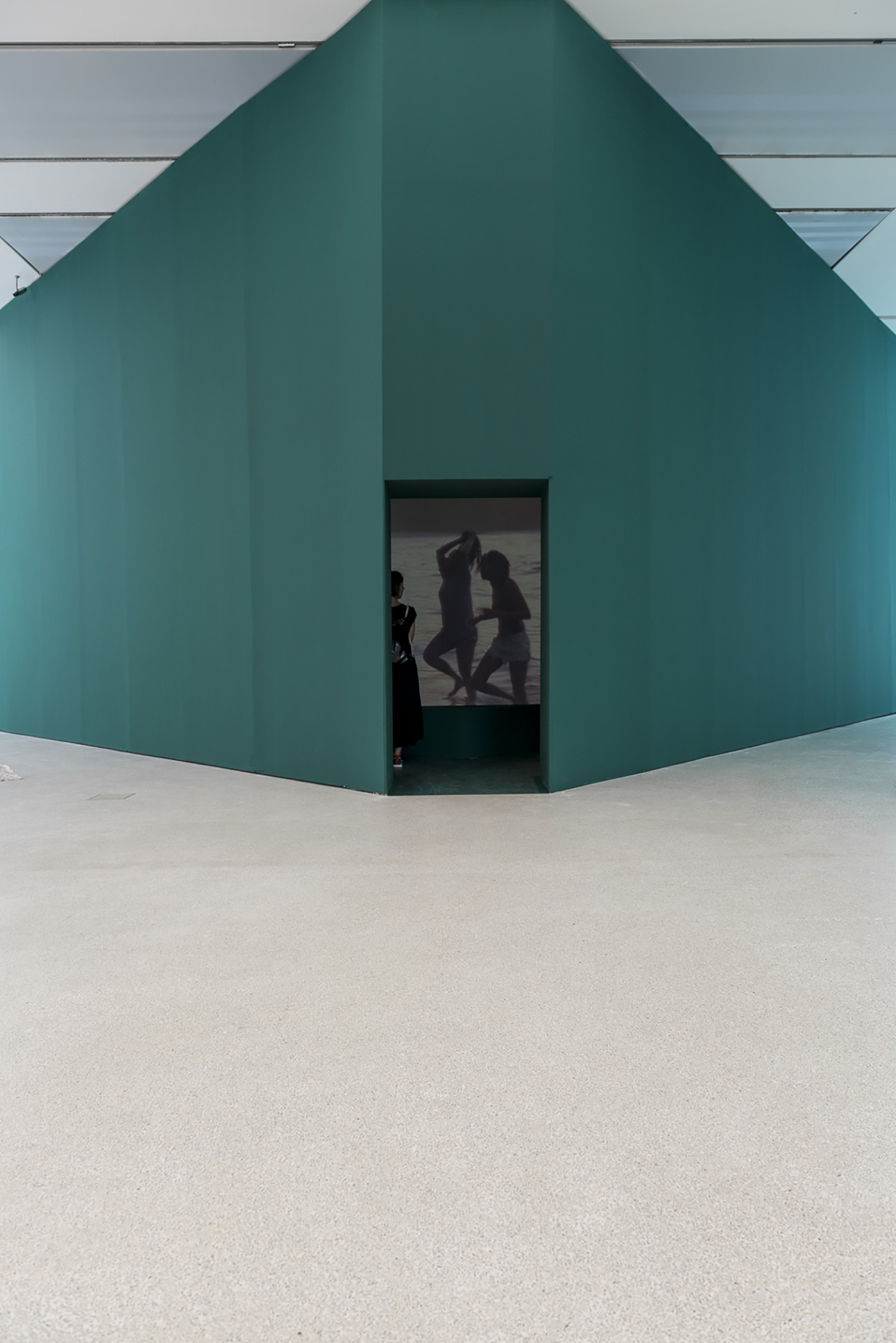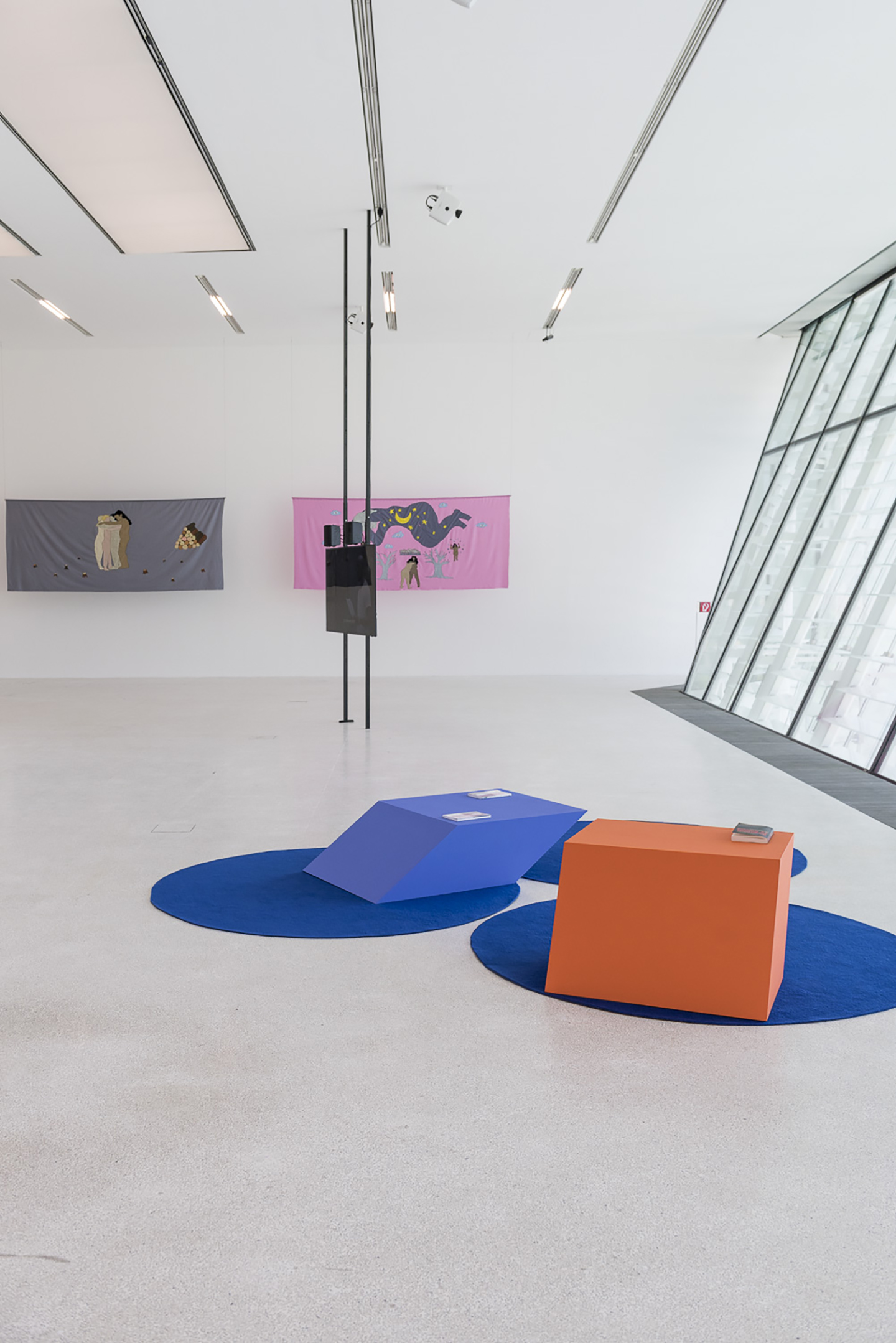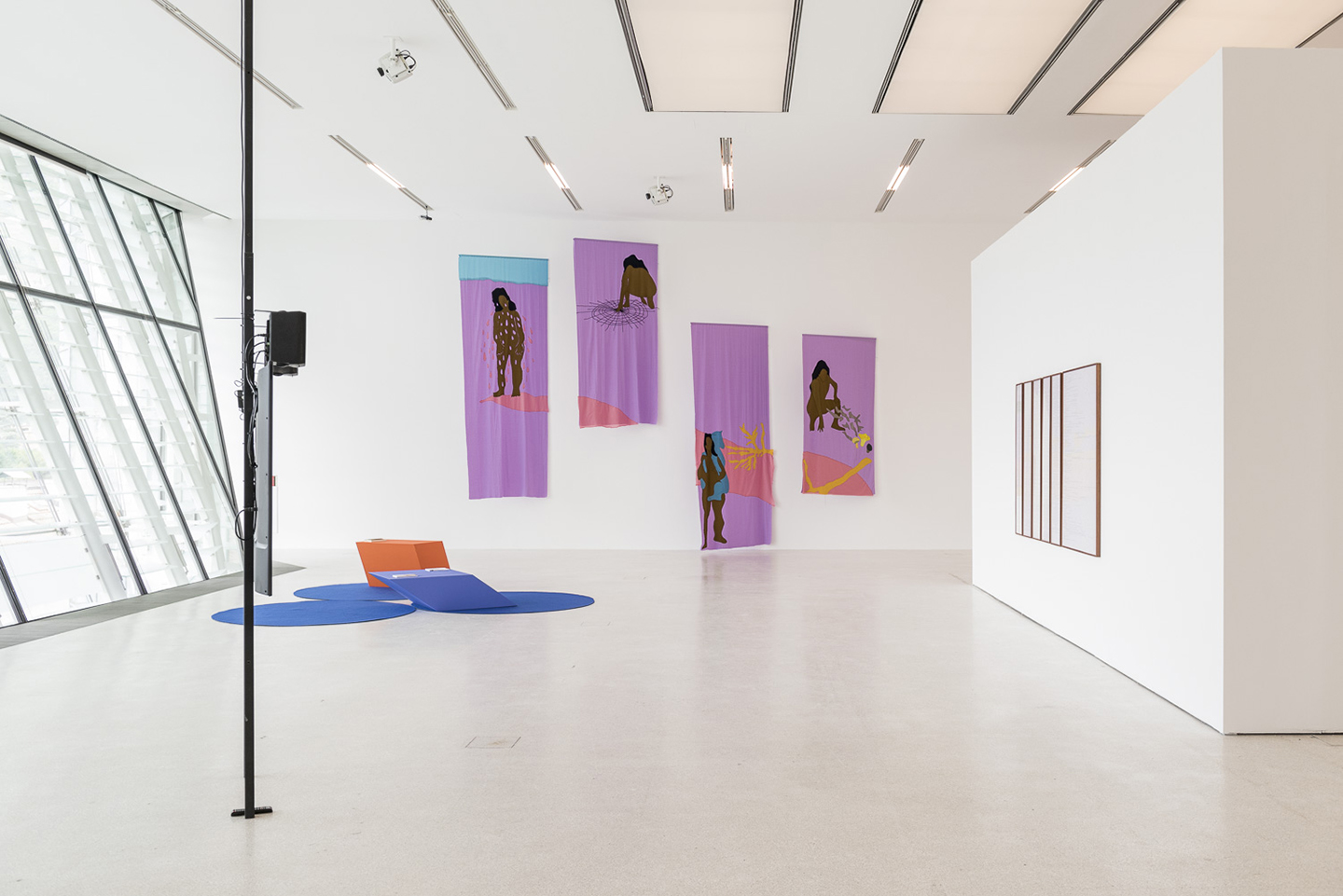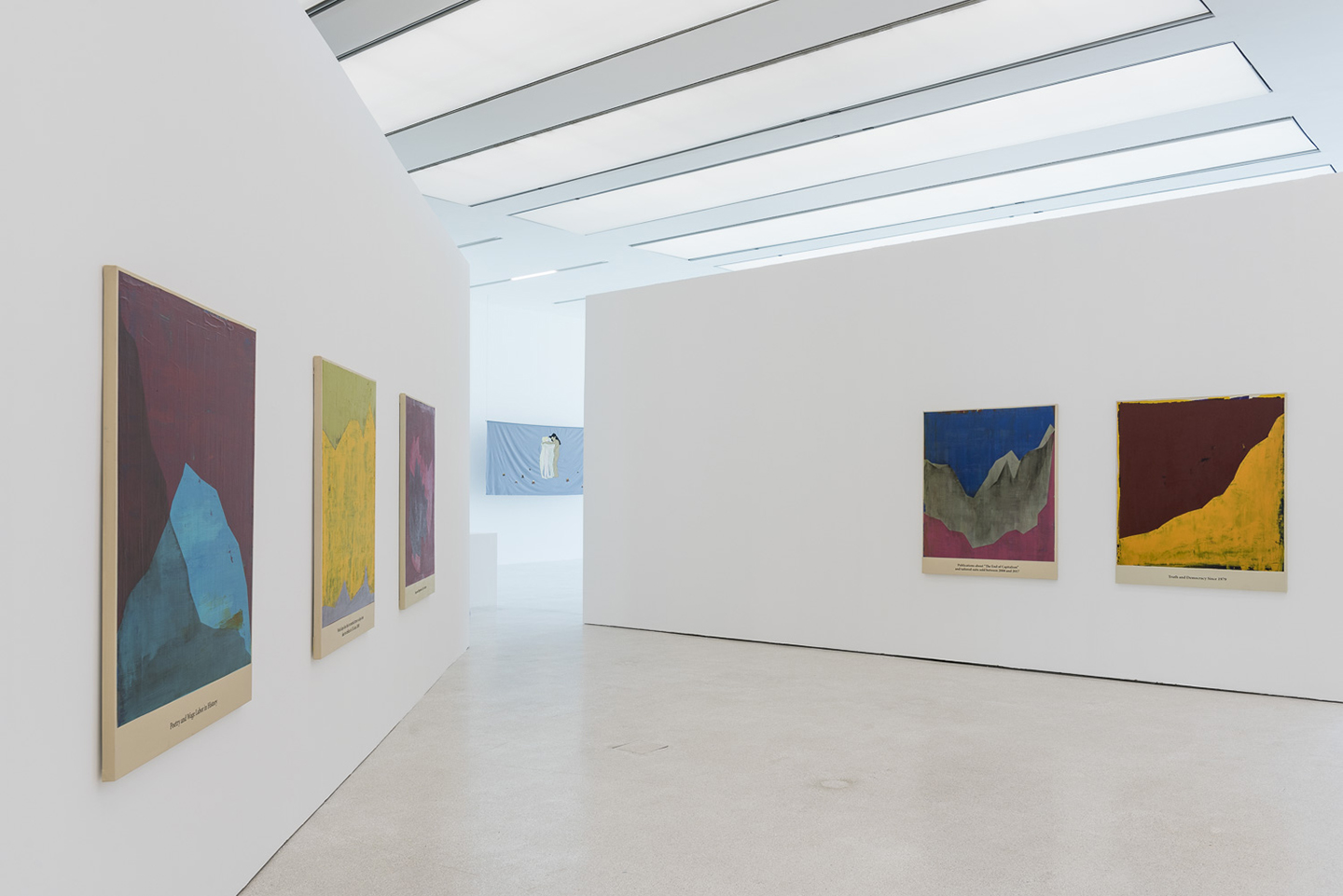 by Ginevra Bria
Presented on the occasion of the Museion's tenth anniversary, Somatechnics: Transparent Travelers and Obscure Nobodies, curated by Simone Frangi, is conceived as a theoretical system to deconstruct hegemonic imaginaries of race and gender. The exhibition intertwines painting, installations, sonic researches, videos, and performance-based works by ten international artists. "The selected artists," declares the curator, "dismantle social and political asymmetries put in place by the colonial project of whiteness in its intersection with sexism, classism, and forms of stigmatizations linked to religious belonging. Their practices critically look at those social habits which target certain bodies on the basis of visual stereotypes about their race, gender, class, religion, or sexual orientation."
The project deals with two different, overlapping territorial aspects—the geopolitical and the historical—to create a sort of "Italy-Austria Pavilion," a critical environment offering a fresh take on the museum's stated mission: to foster dialogue between Mitteleuropean and Mediterranean value-related systems. Frangi conceived this interdisciplinary program as an interstitial exhibition where these two nations could dialogue regarding embedded relationships, overdetermined semblance, embodiments, and aesthetics. The critical apparatus nurturing Somatechnics springs from the theories of the activist, politician, and writer Alexander Langer, which constitute a guide, as Frangi explains, enlightening the ethnical conflicts in South Tyrol,1 which in turn are a prism through which one can observe the present and future of cohabitating cultural communities.
The exhibition title gravitates toward what Joseph Pugliese, professor of media, music, communication and cultural studies at Macquarie University in Sydney, and Susan Stryker, professor of gender studies at the University of Arizona, call somatechnics: the technological apparatus and social techniques trough which our bodies are formed and transformed and positioned in the field of political geometries.2 Works by Pauline Boudry (Switzerland, b. 1972) and Renate Lorenz (Germany, b. 1963); Danilo Correale (Italy, b. 1982); Adelita Husni-Bey (Italy, b. 1985); Patrizio Di Massimo (Italy, b. 1983); Ursula Mayer (Austria, b. 1970), and Sophie Utikal (USA, b.,1987) are identified byFrangi as Italian-based and Austrian-based practitioners who have been analyzing, denouncing, or subverting the processes that construct a kind of dichotomy between transparency and obscurity as well as ethically sustaining the "right to opacity." None of the artists were born in South Tyrol.
Somatechnics also includes performances and a public program featuring Mercedes Azpilicueta (Argentina, b. 1981), Marissa Lôbo (Brazil, b. 1985), and Muna Mussie (Eritrea, b. 1978), but the gallery installation (on view through September 2) at Museion is a real epistemological investigation operating in different media, different prisms for borderlands, in a broad sense.
Somatechnics begins where distortions in the reproduction of elsewhere cease to exist. The exhibition opens with a clear declaration of intent: from his series The Lustful Turk (2012–13), Patrizio Di Massimo installs a wallpaper on a self-sustaining corner. The large-scale reproduction of an outlined oriental interior refers to the novel of the same name published anonymously in England in 1828. Popular literature featuring cultural stereotypes linked to colonialism and the Western perception of Middle Eastern cultures demonstrates, via brutalized outlines on the wall and a sculptural tower of burned pillows, the metaphors of oversimplification. Introducing how innocent and libidinous could become the temptation of reducing complex narratives to superficial incomprehension progressions.
In front of The Lustful Turk, in a darkened enclave, is Ursula Mayer's Atom Spirit(2016). Set in a tropical environment, the film follows the work of an evolutionary geneticist whose international team is tasked with collecting DNA from all forms of life in the jungles of Trinidad and Tobago, and ultimately rejects scientific classifications to construct an alternative, queer ecology. On the opposite side of the museum, Adelita Husni-Bey's The Green Mountain (2011) and video On Exile (2018) are displayed in front of Danilo Correale's Five Hundred Forty Eight (548), a series of work recently exhibited at the first edition of the Riga Biennale, while a garish series of arazzi (tapestries) by Sophie Utikal are about stitching together textile fragments into self-portraits of different landscapes and images she sees within and around her body. The artists herself affirms: "I wanted to produce dystopian images that communicated my own anxiety regarding the environment. My first aim was to translate keywords like indecision, paradox, fear, scarcity and dependency into legible scenarios. But at the very same time I also wanted to produce fantastic visions of the future."
[1] South Tyrol is the Italian territory that borders on Austria.
[2] J. Pugliese, S. Stryker, "The somatechnics of race and whiteness," Social Semiotics, vol. 19 n° 1, 1–8
at Museion, Bolzano
until 2 September 2018