REVIEWS
On Allies and Imposters: Sophie Jung
Close
1
2
3
4
5
6
7
8
9
10
11
12
13
14
15
16
17
18
19
20
21
22
23
24
25
26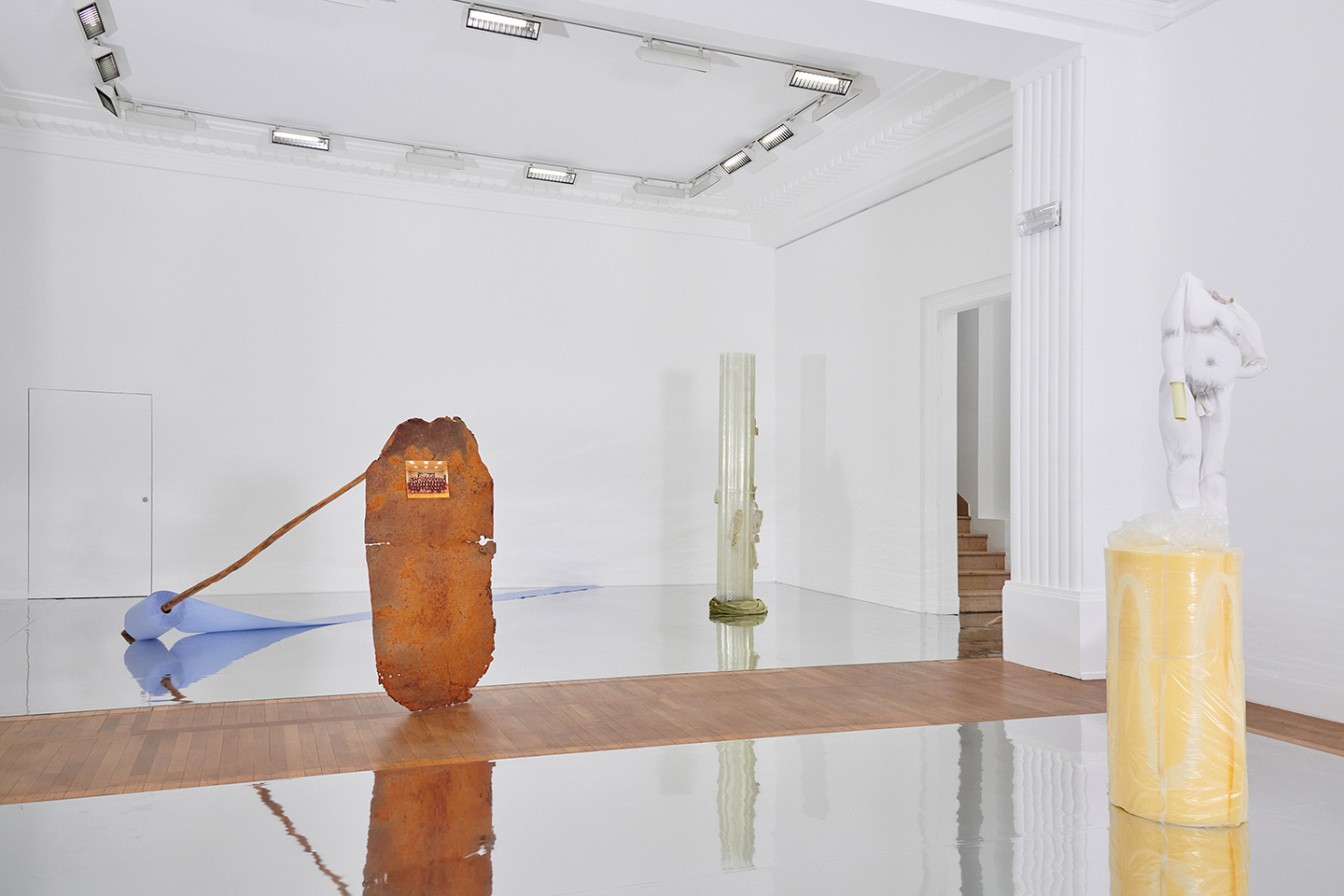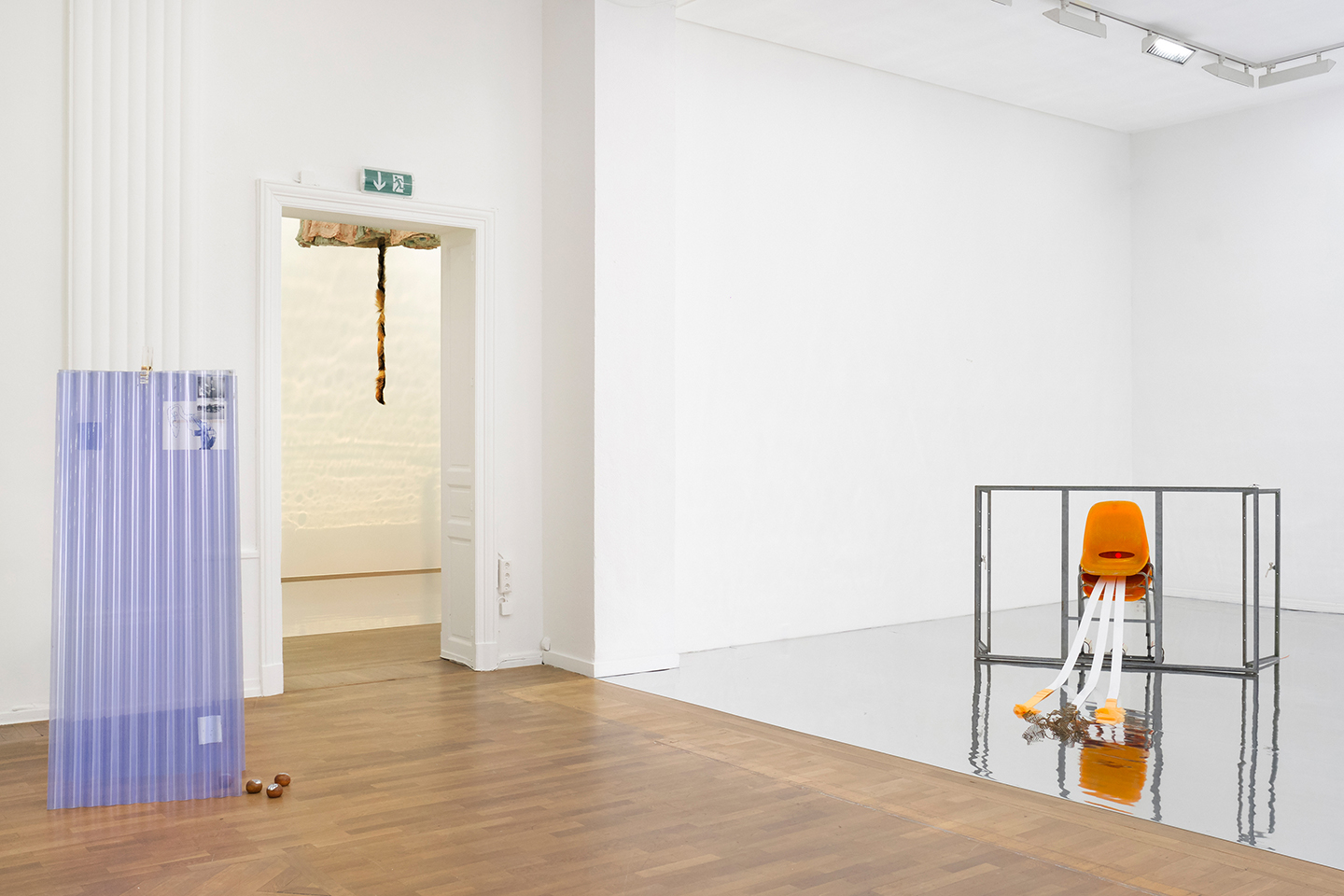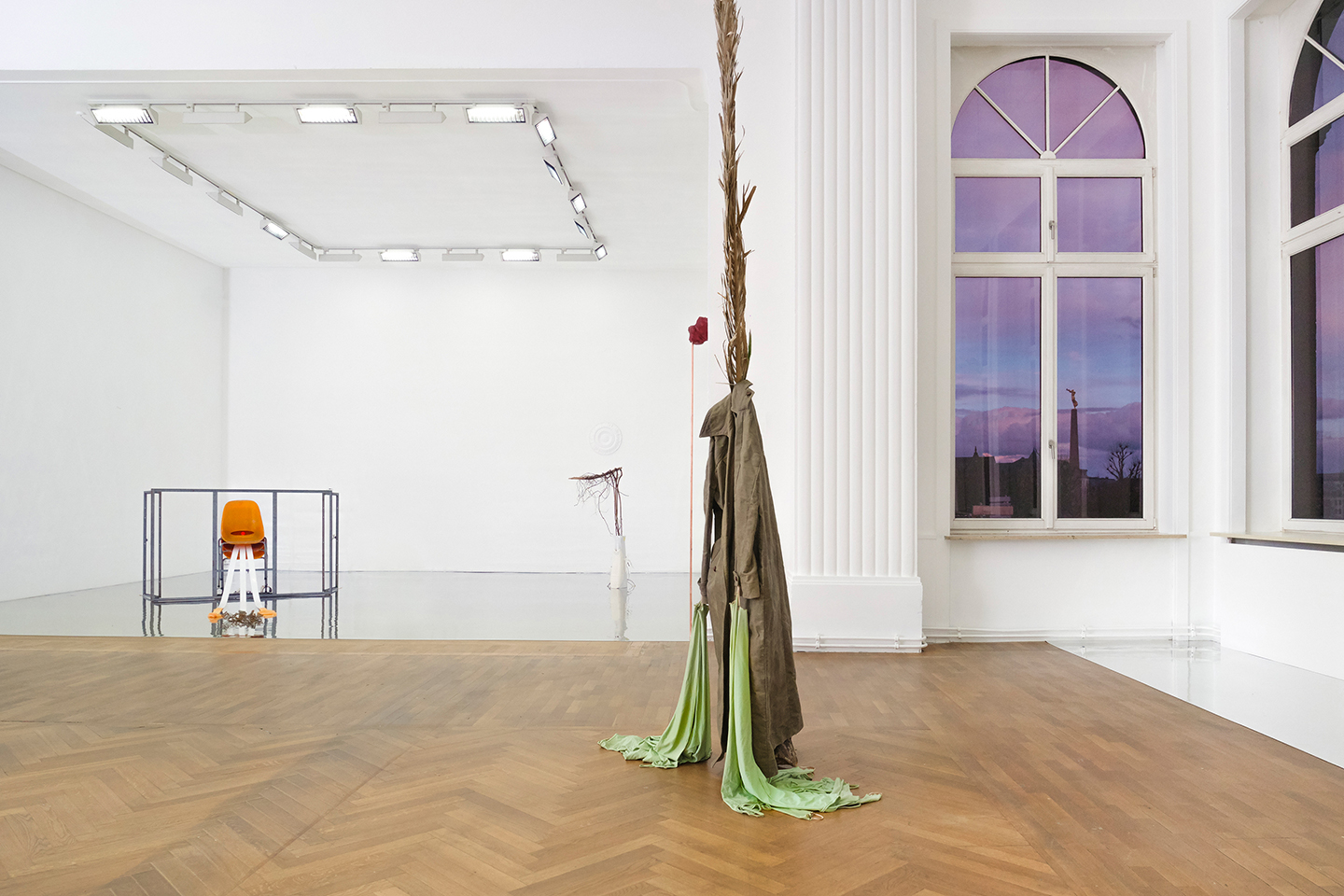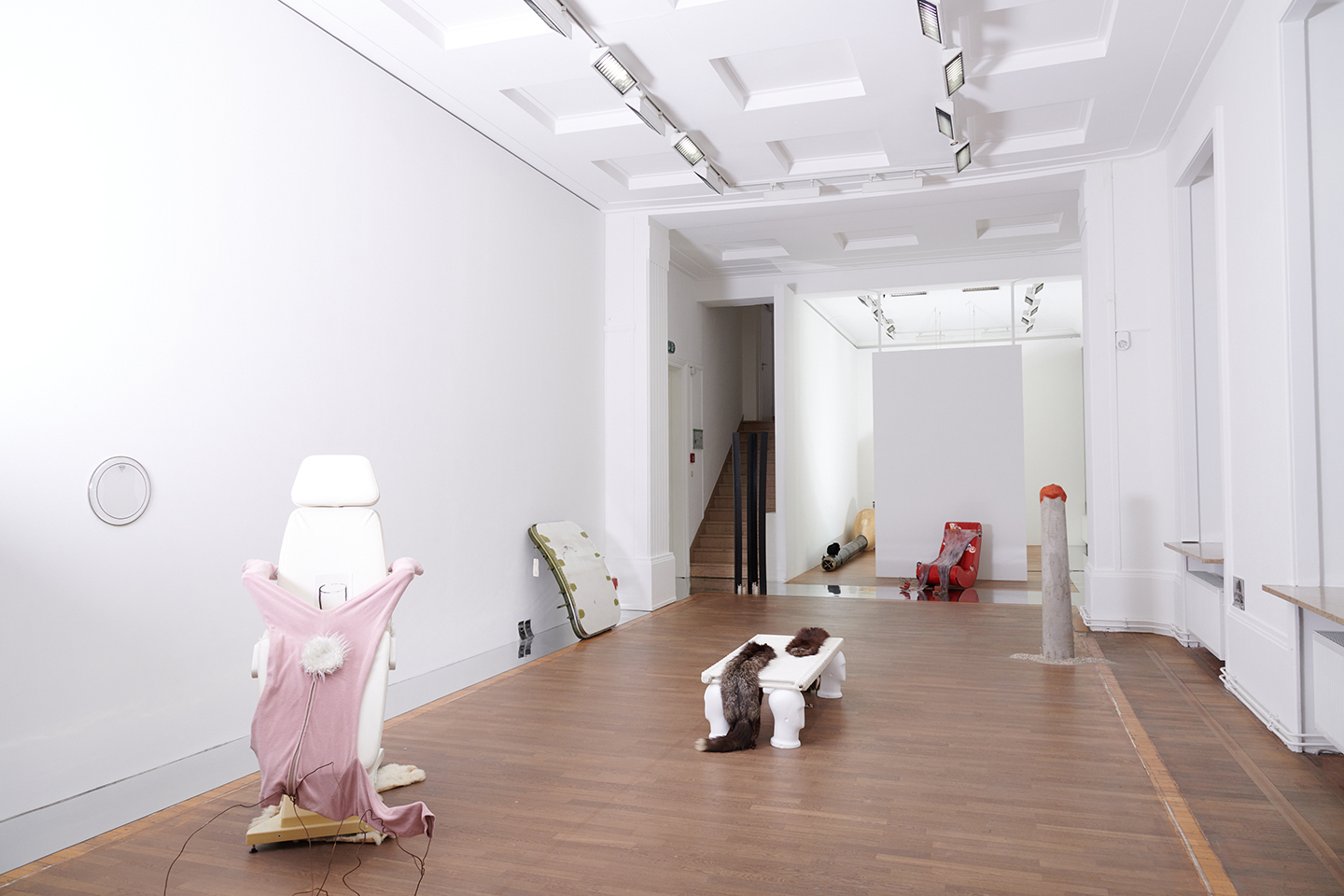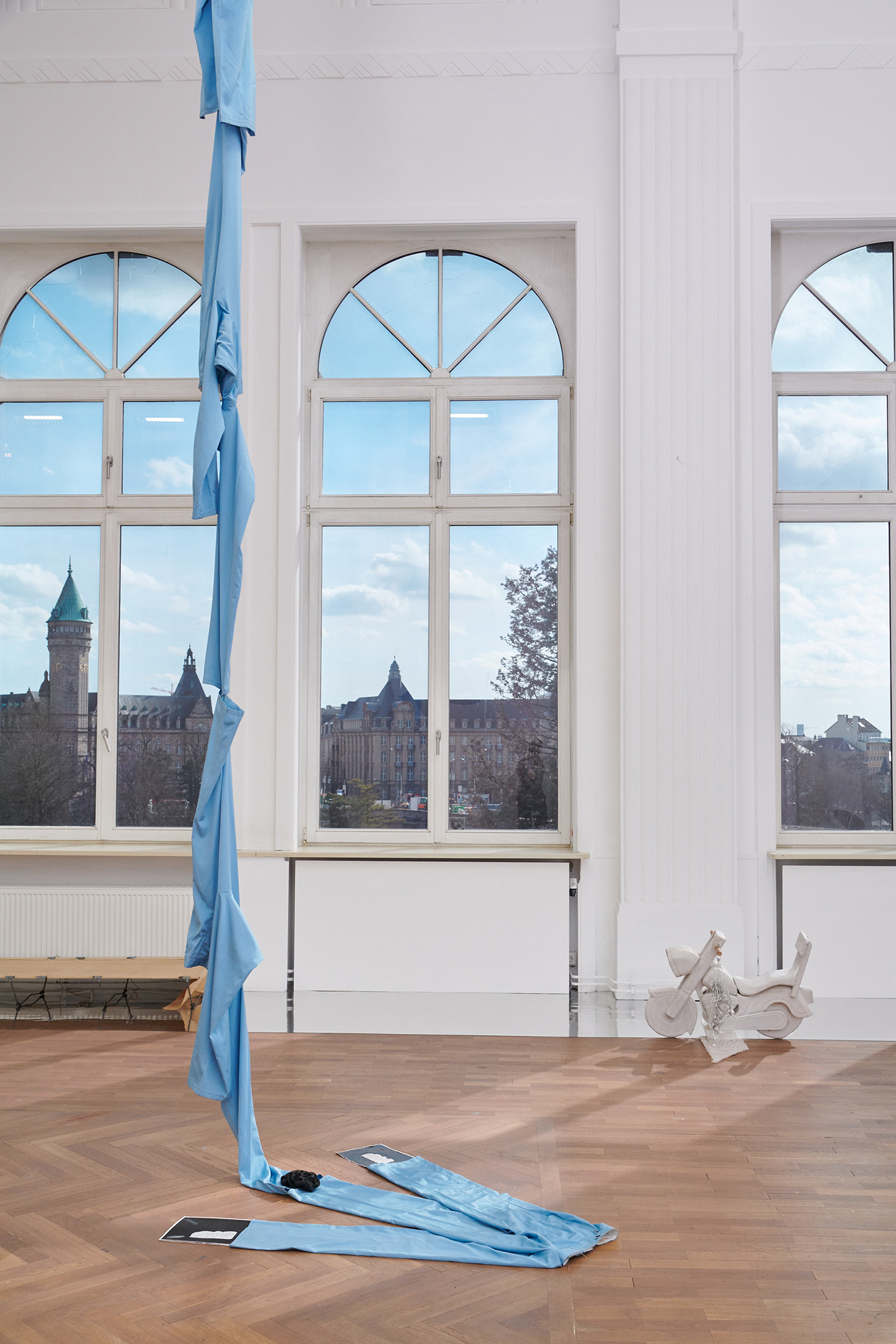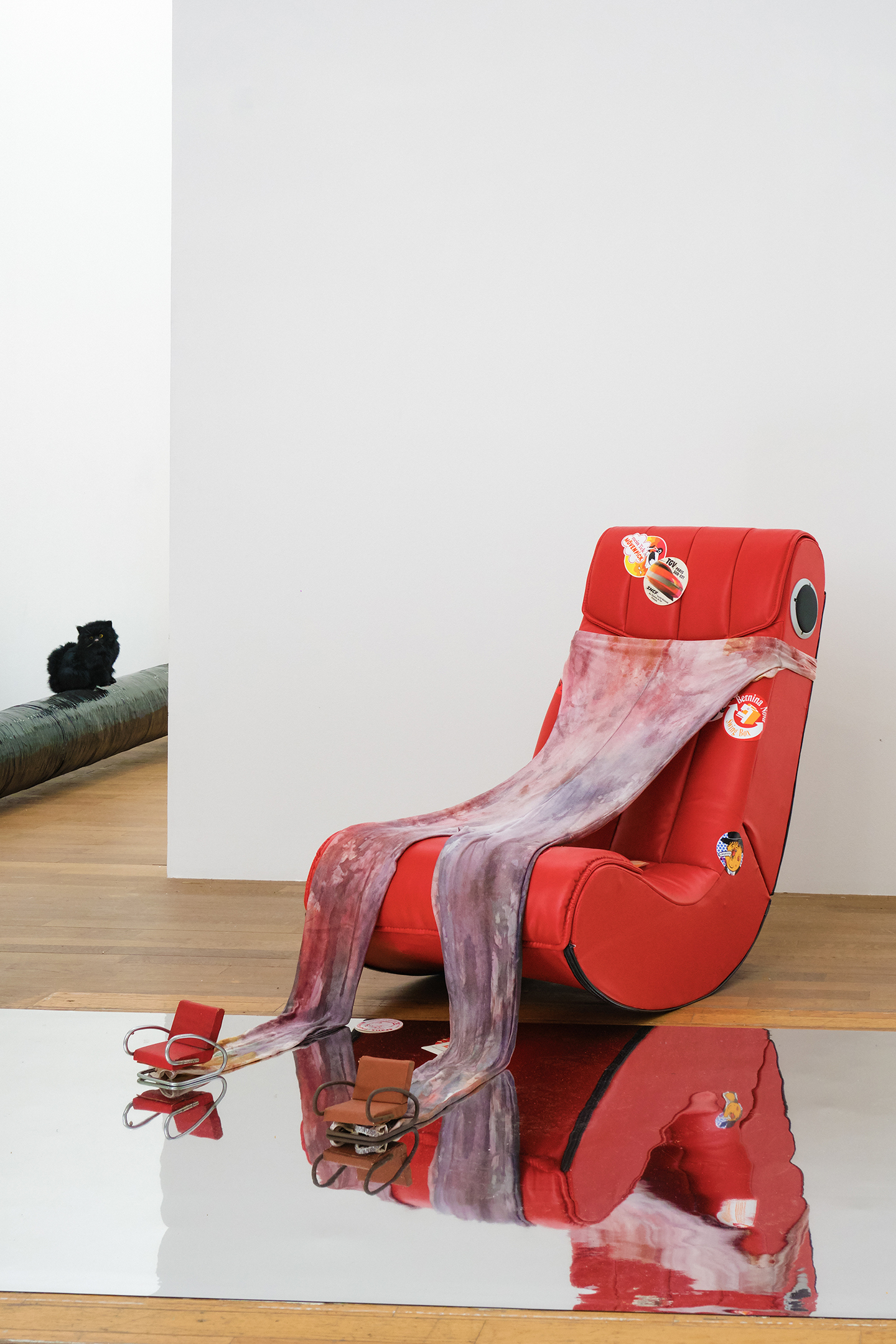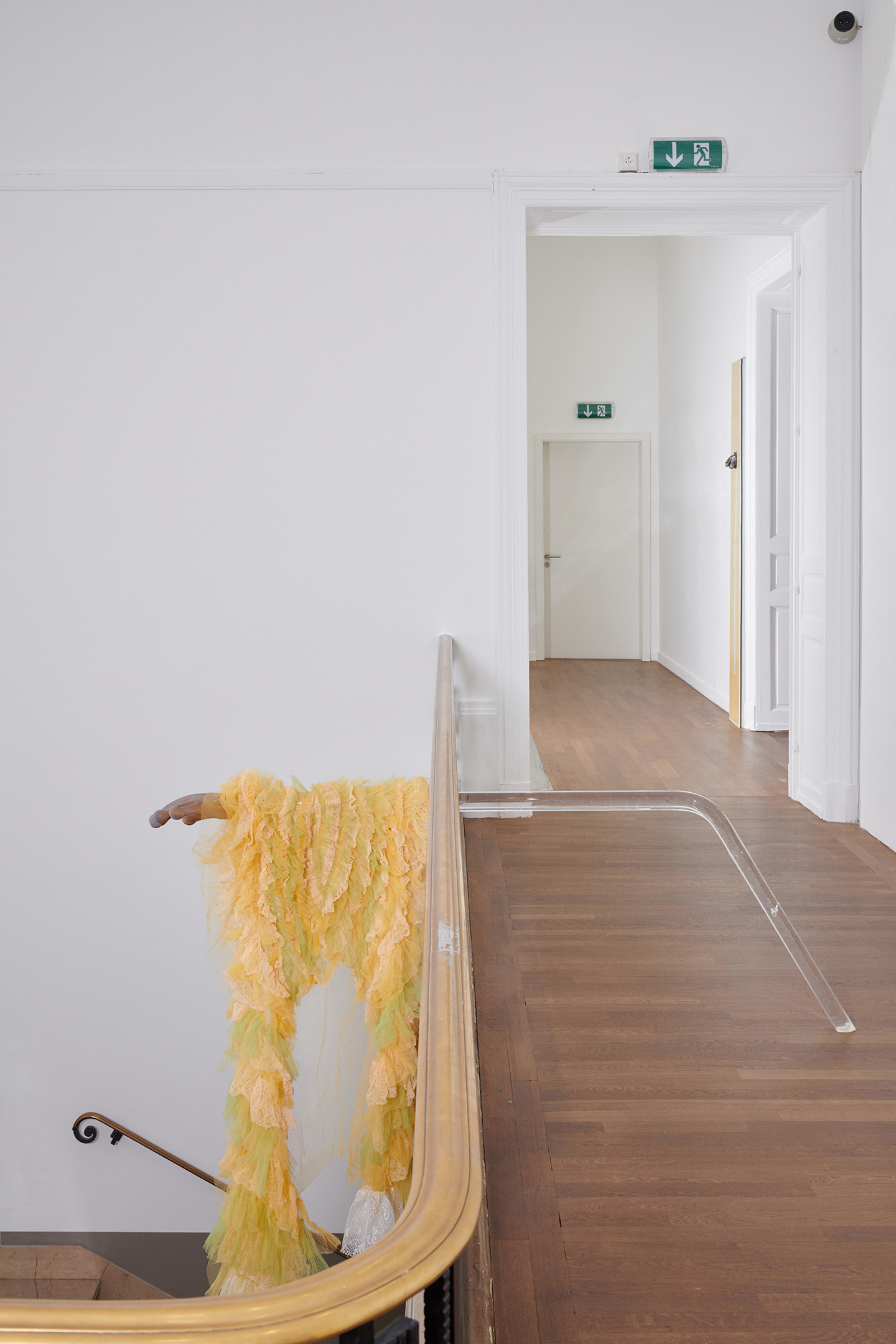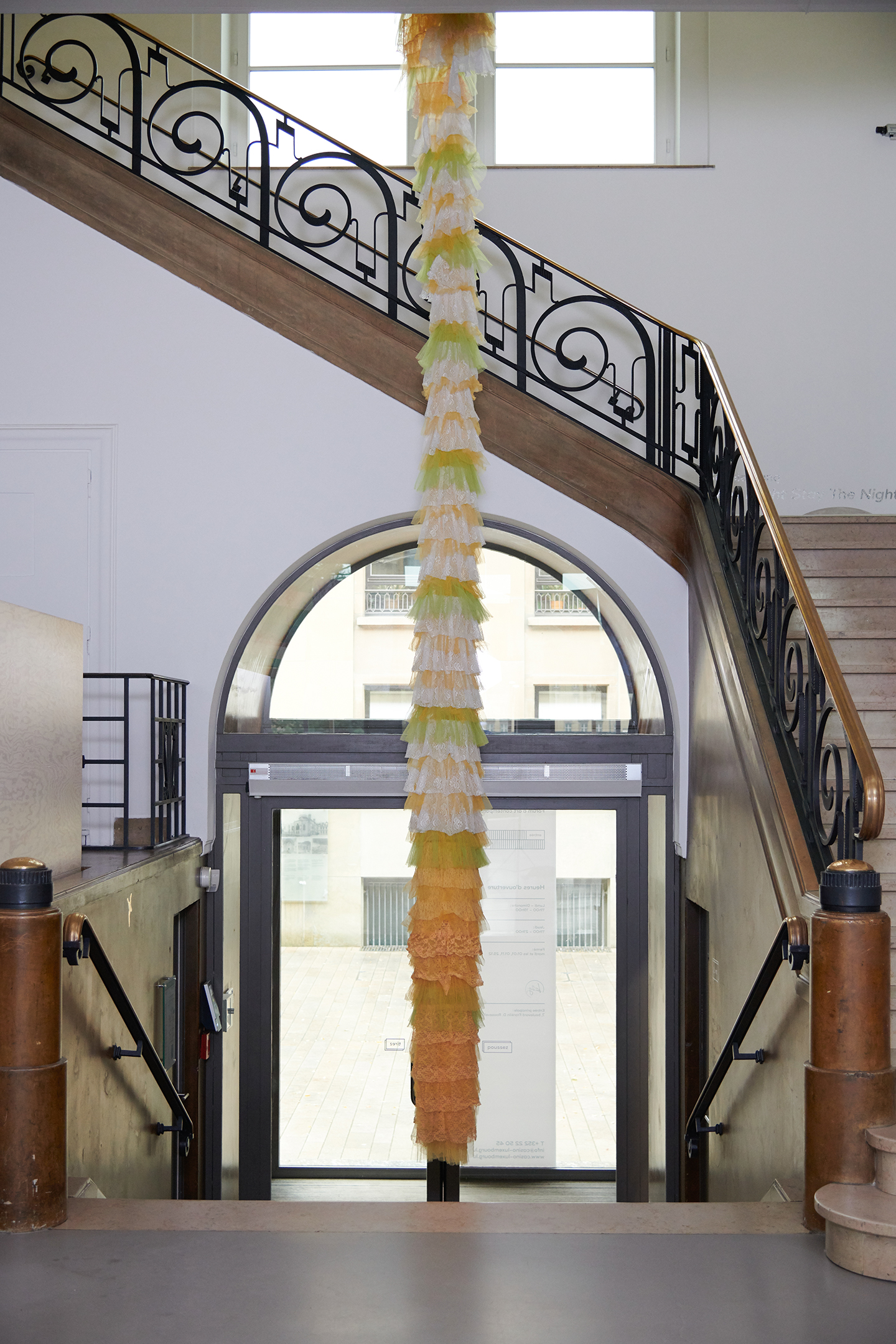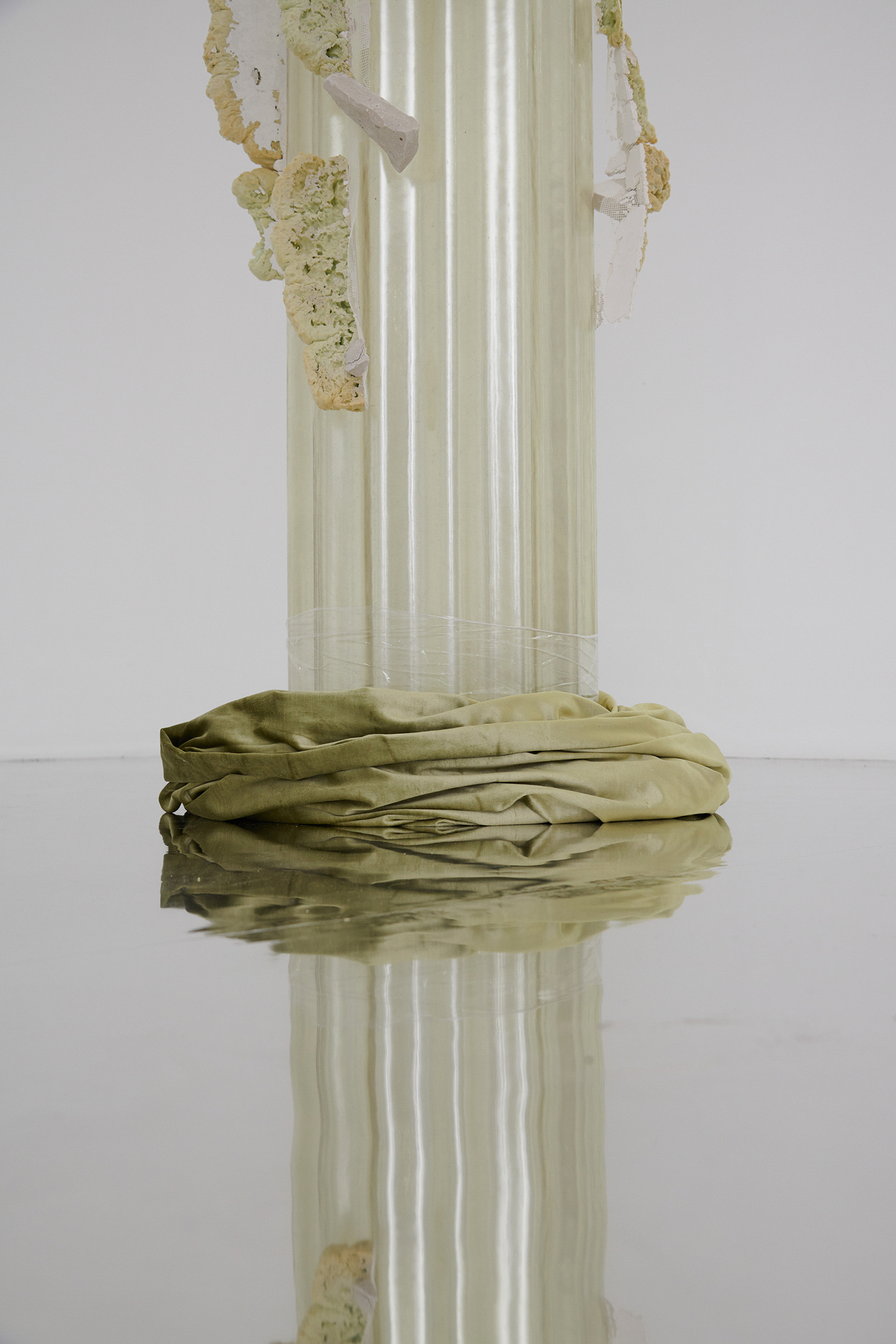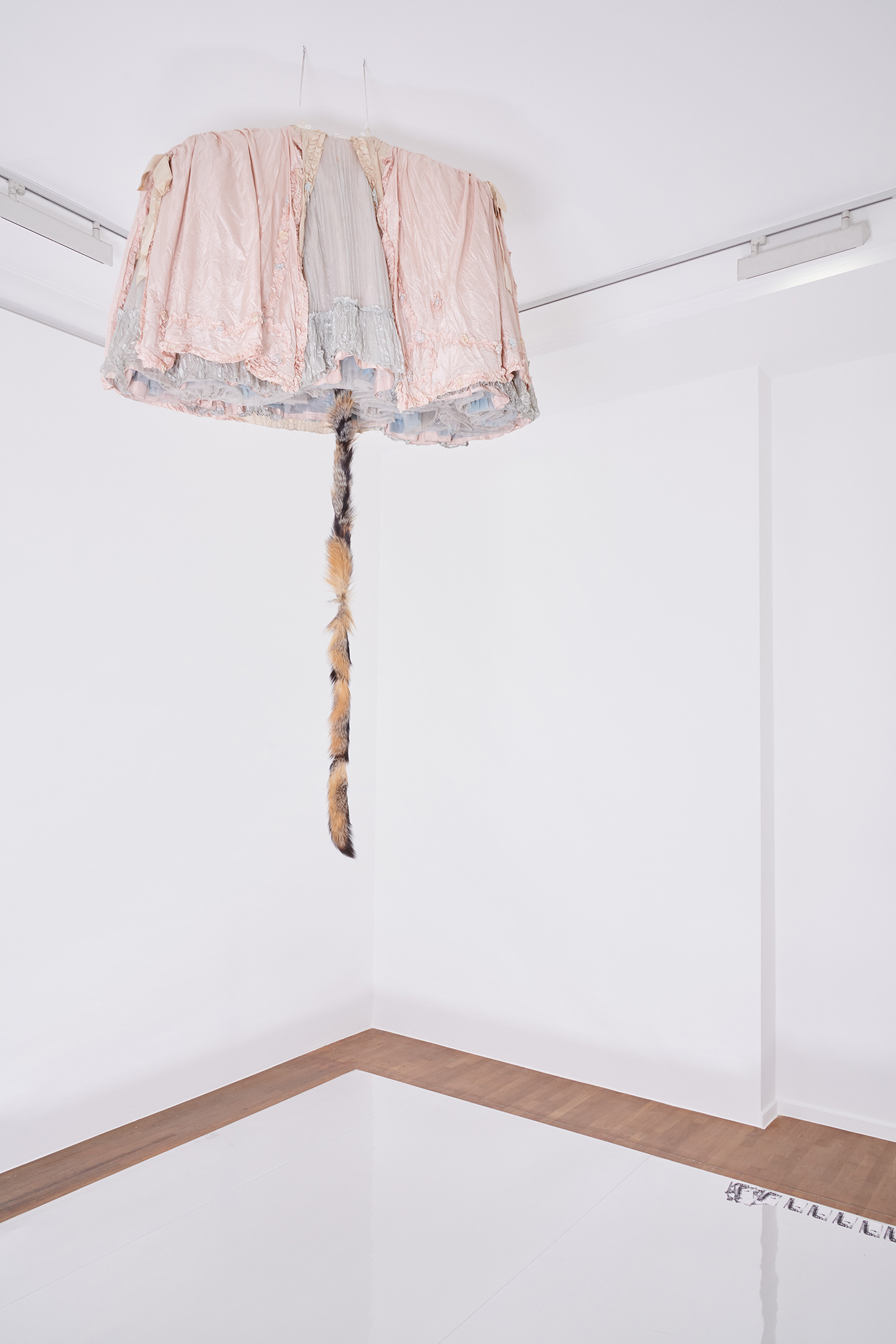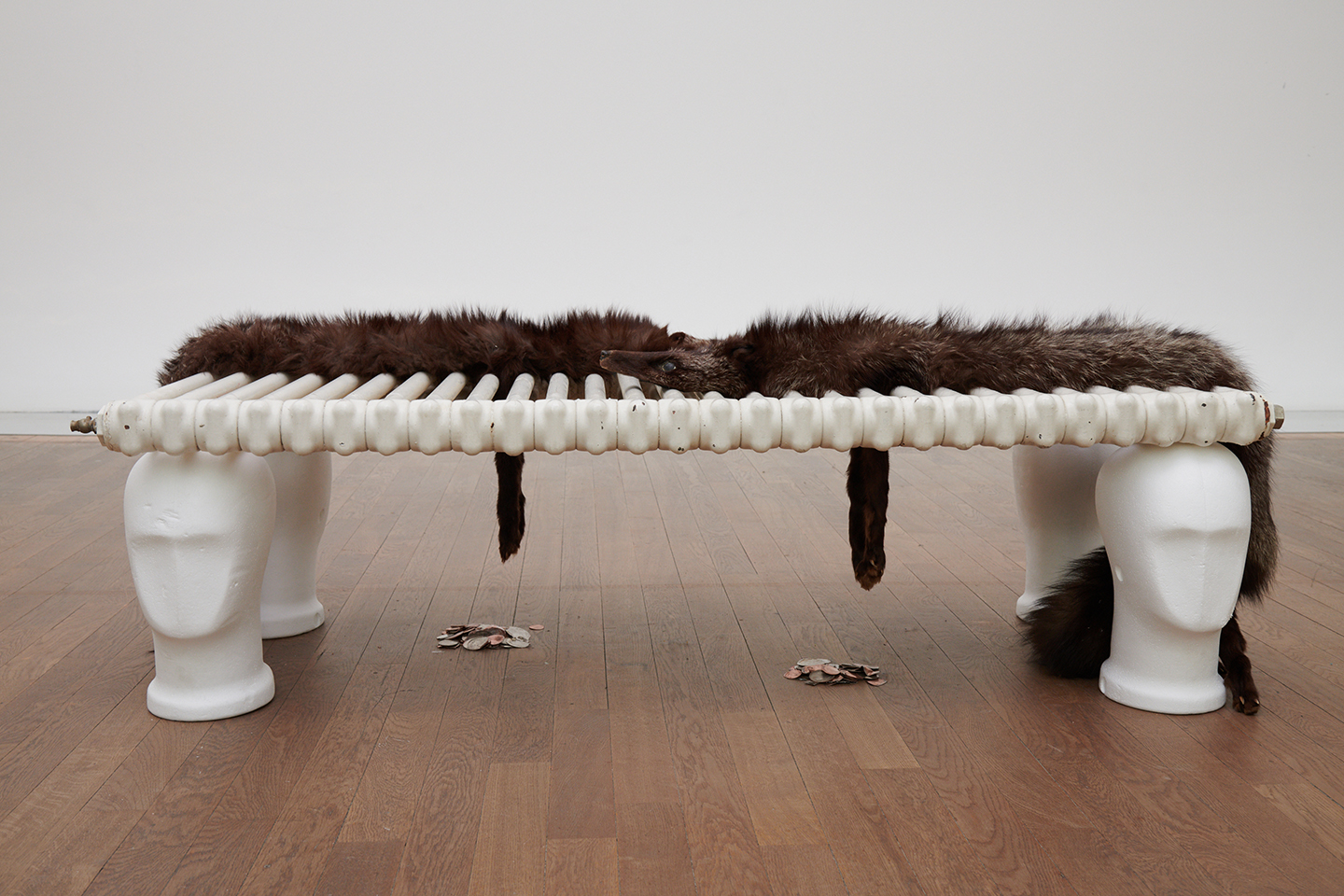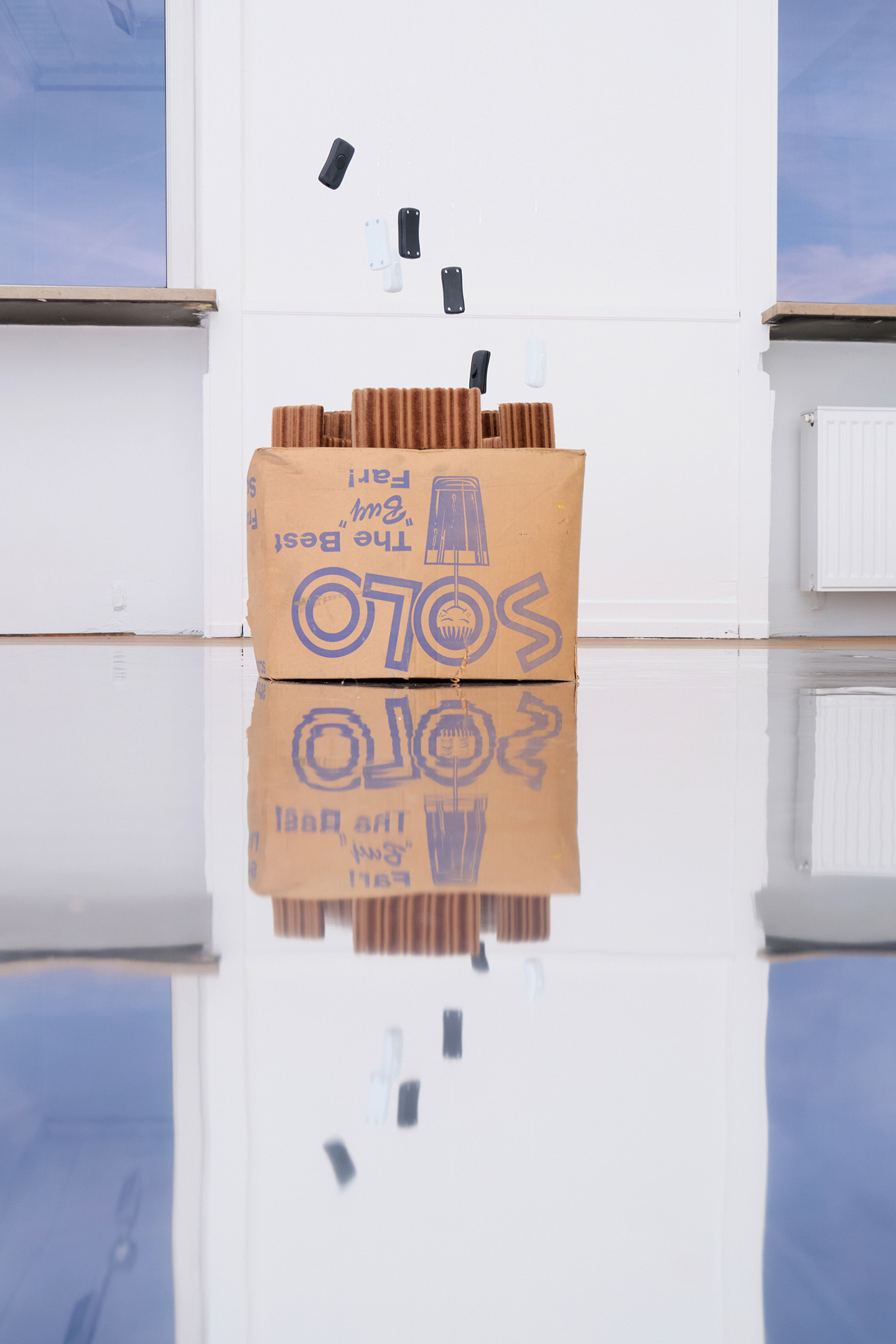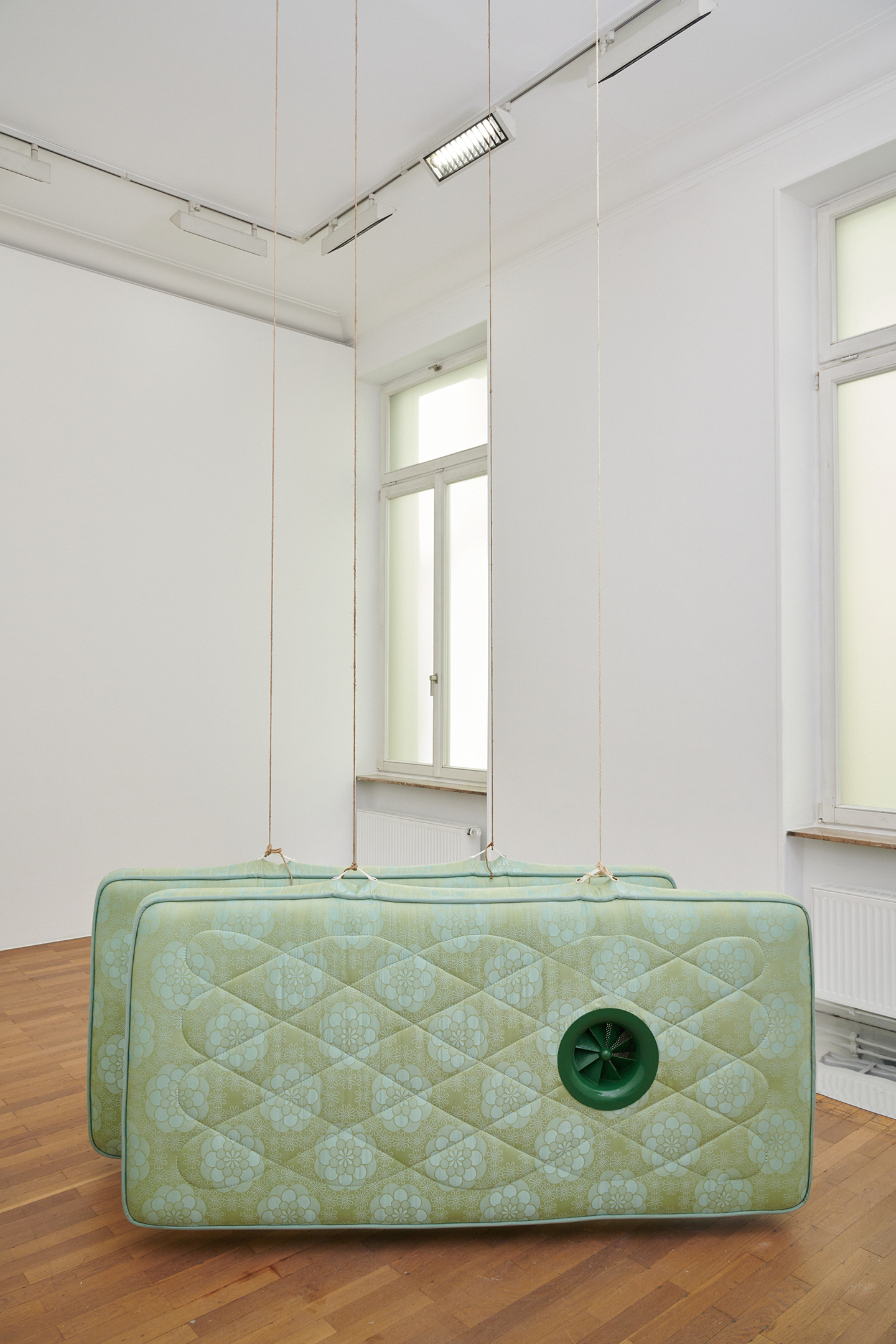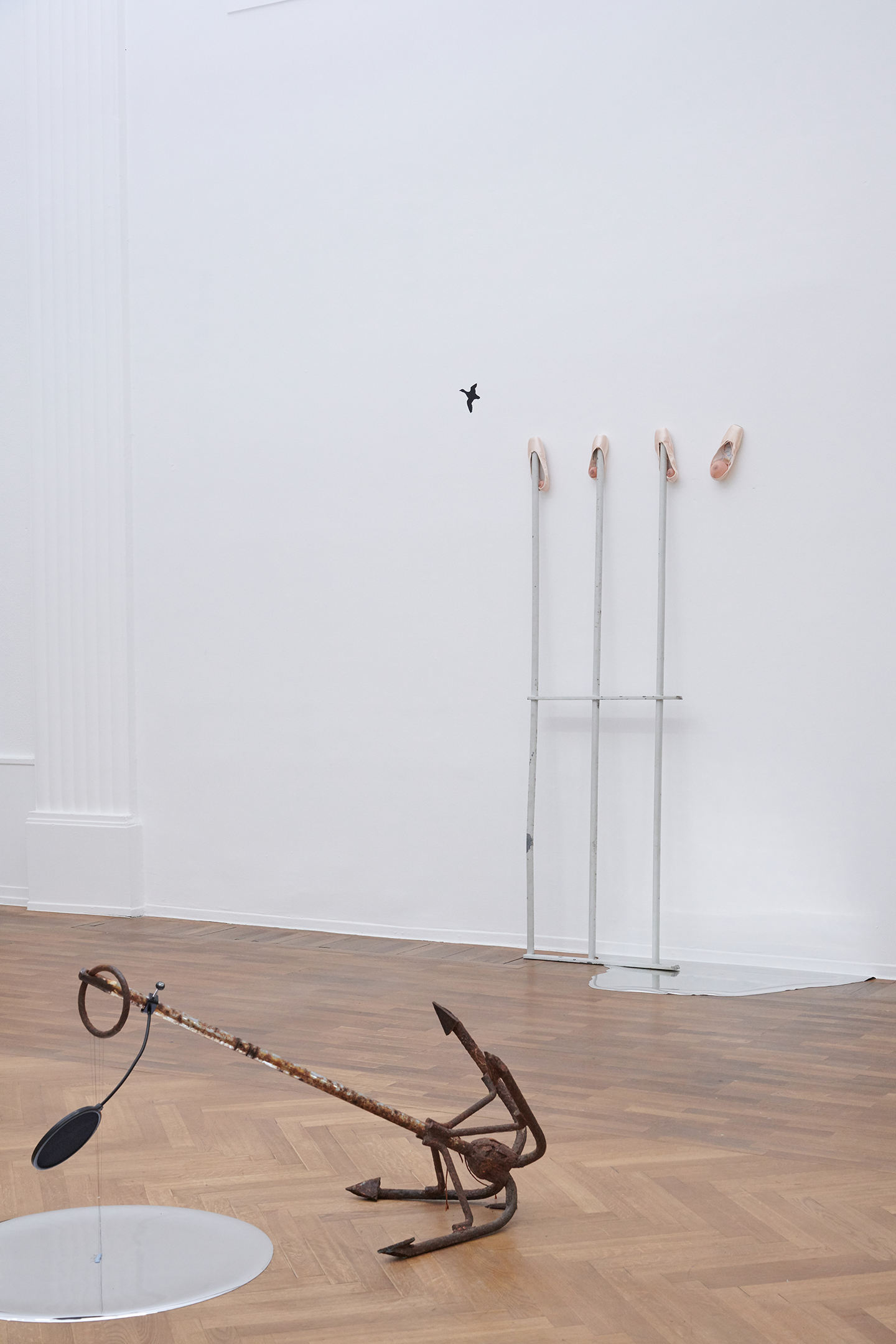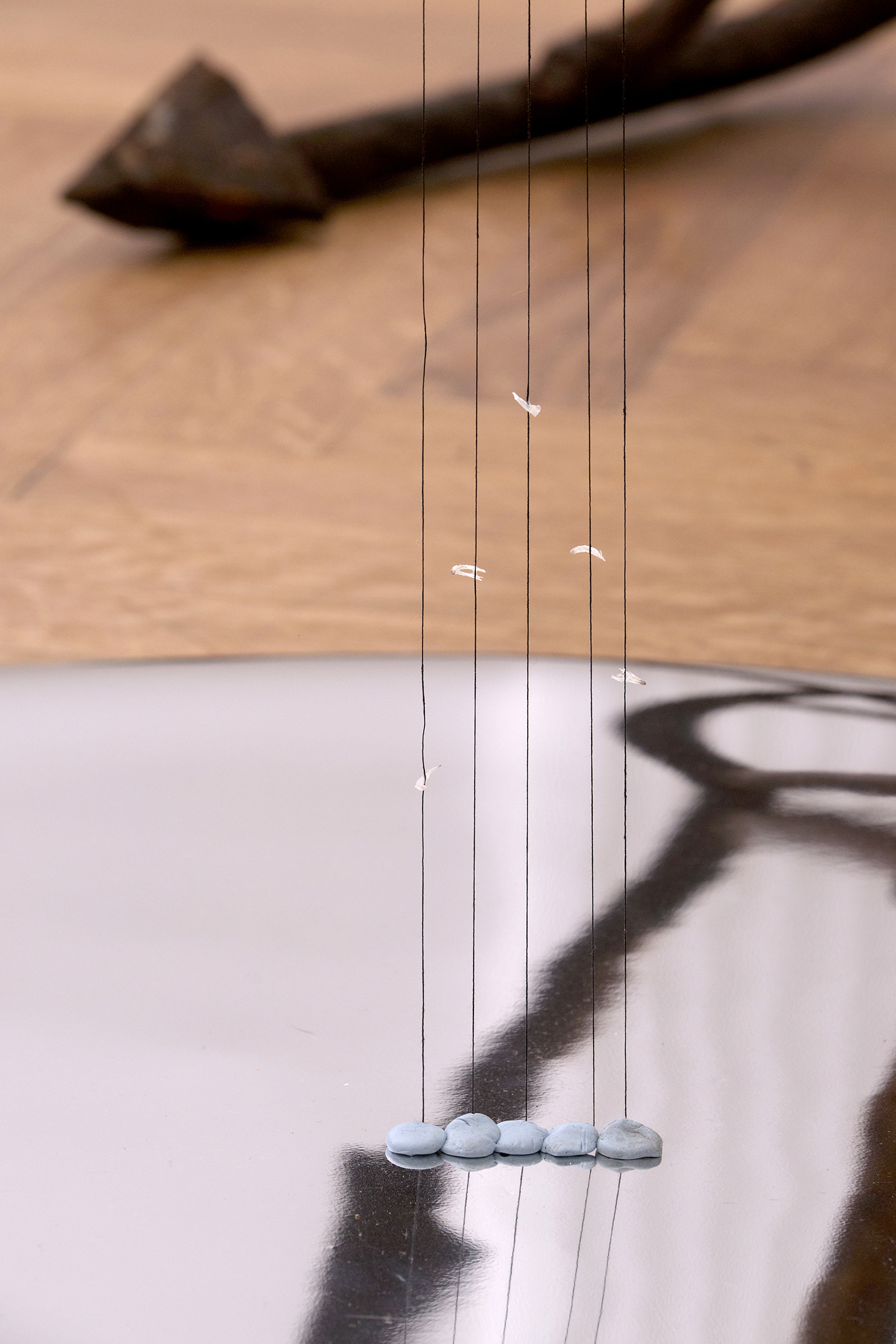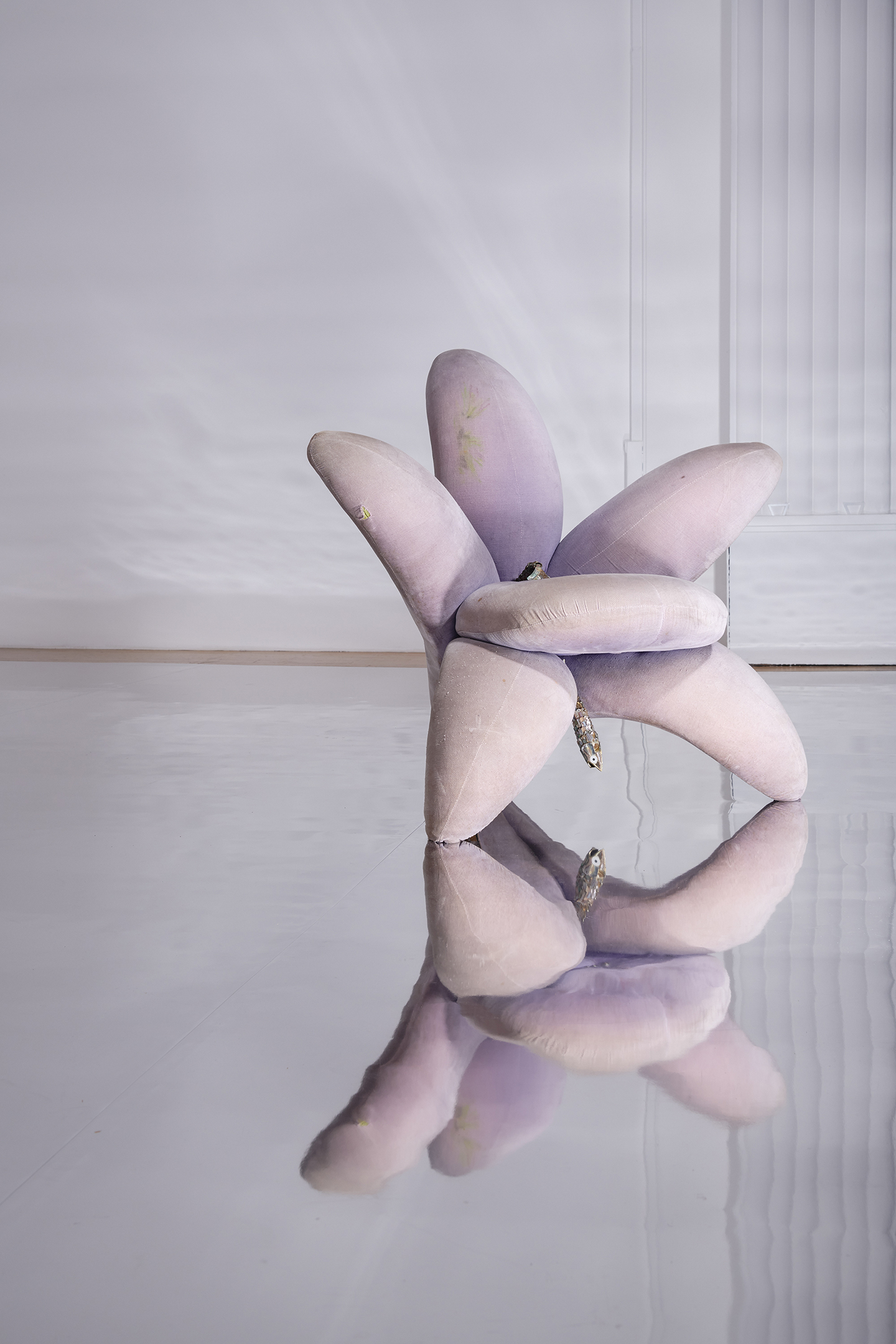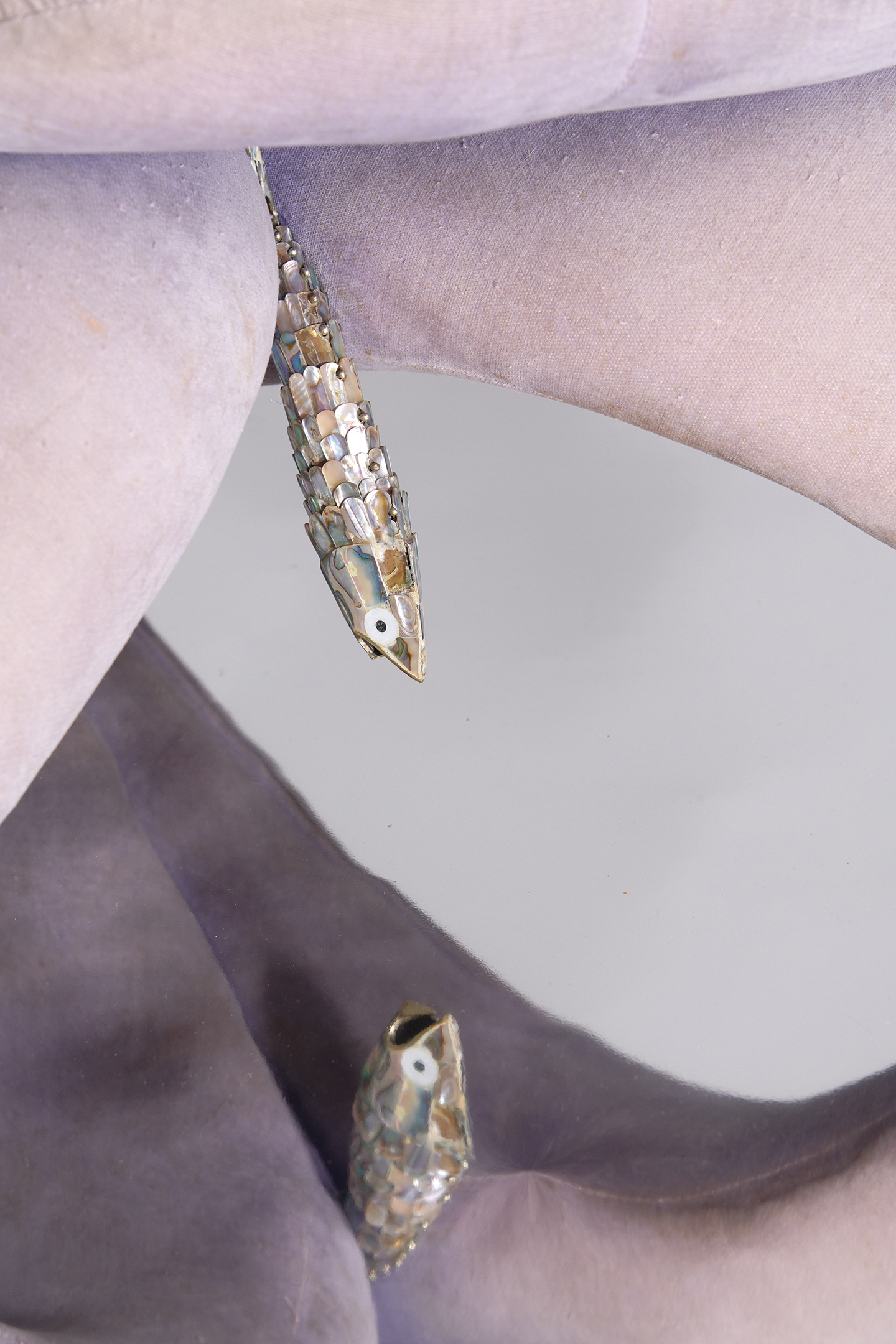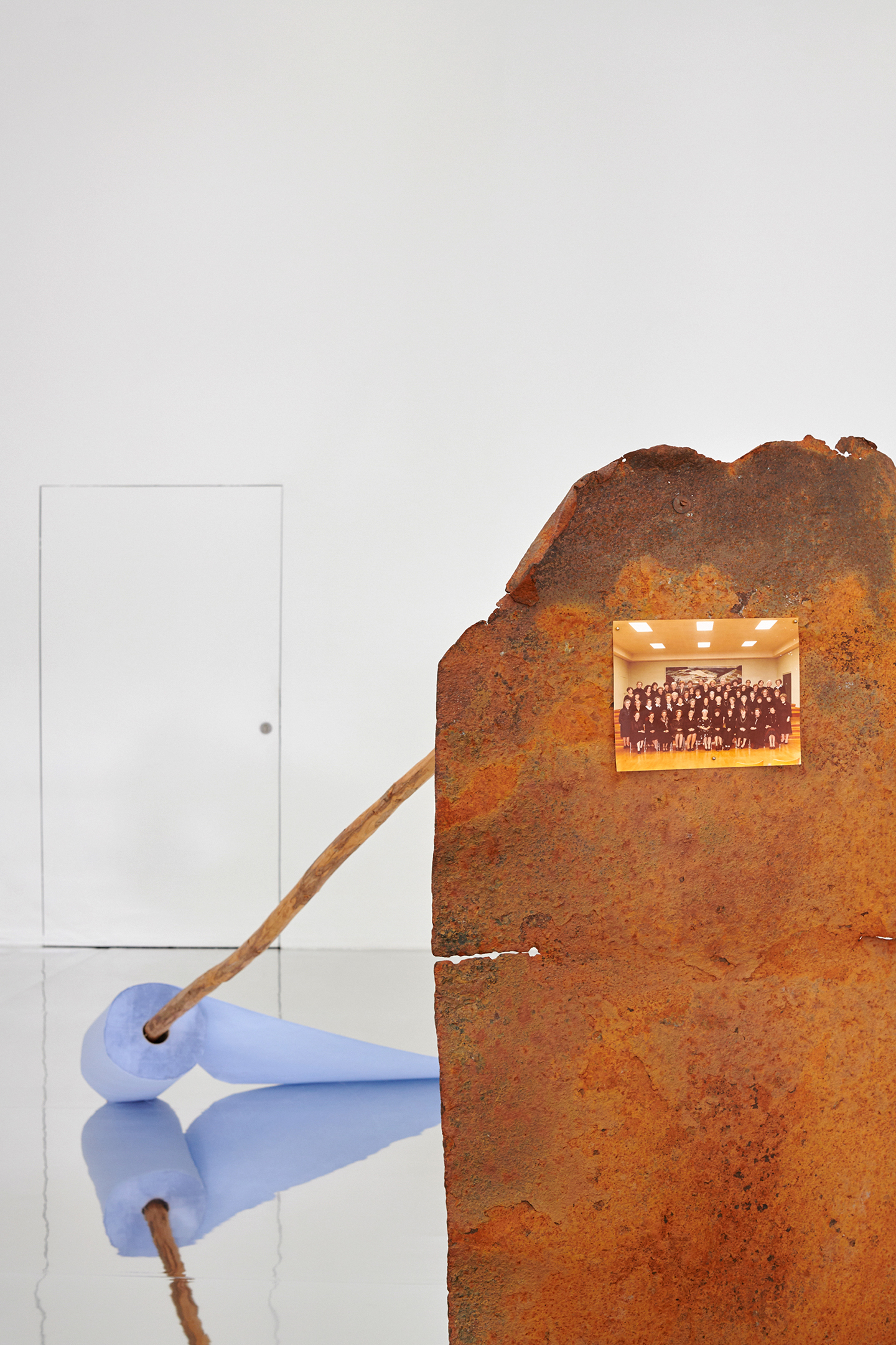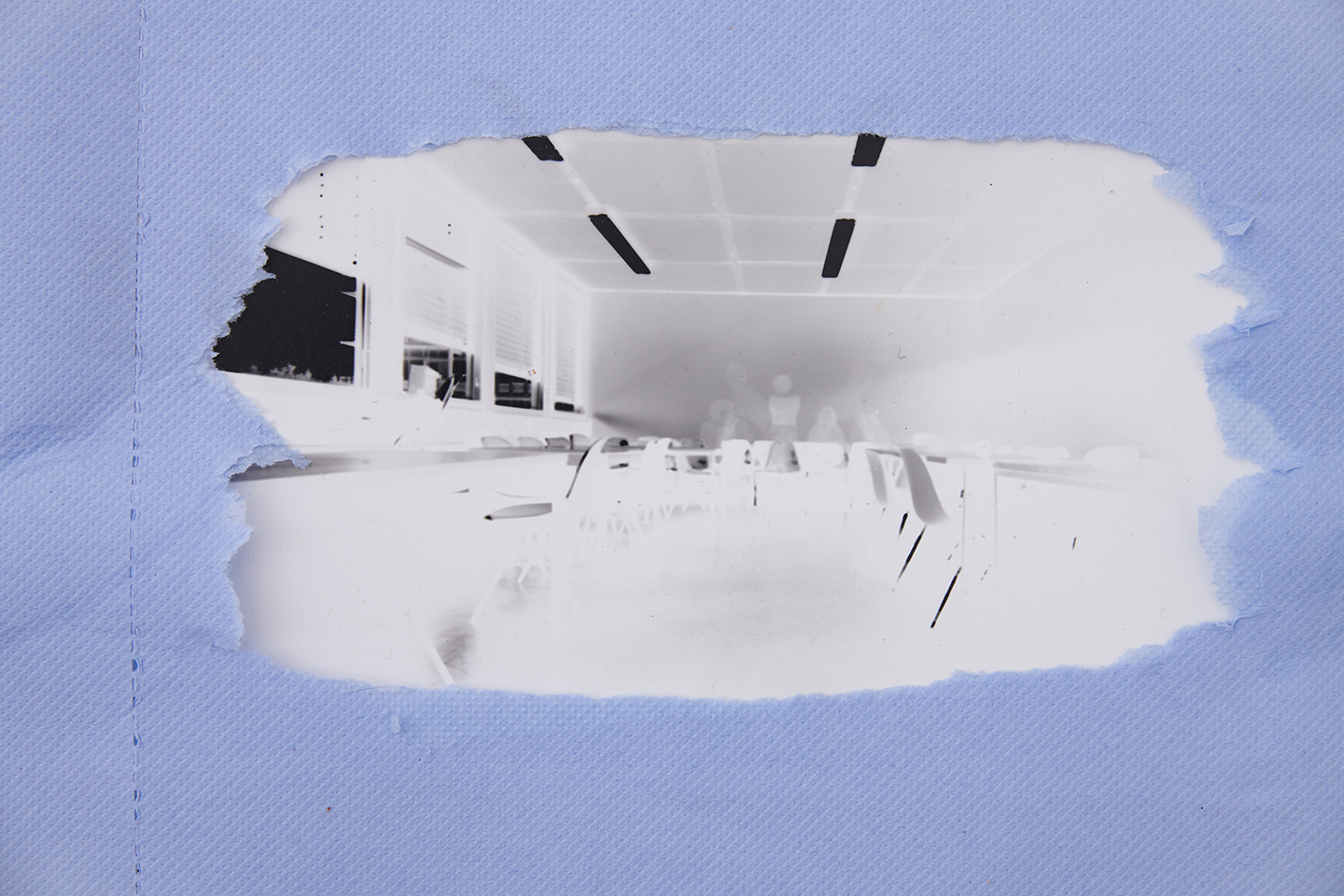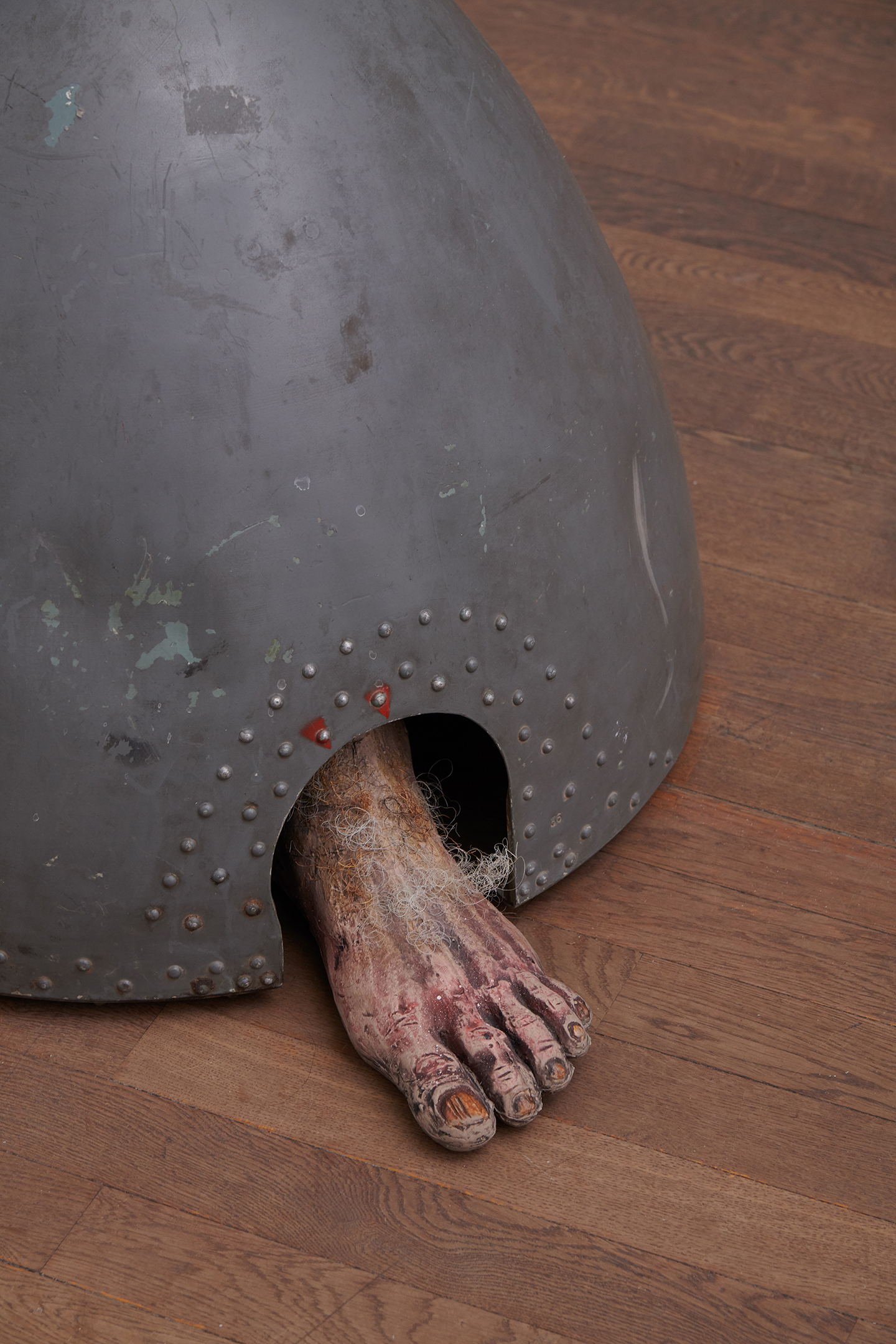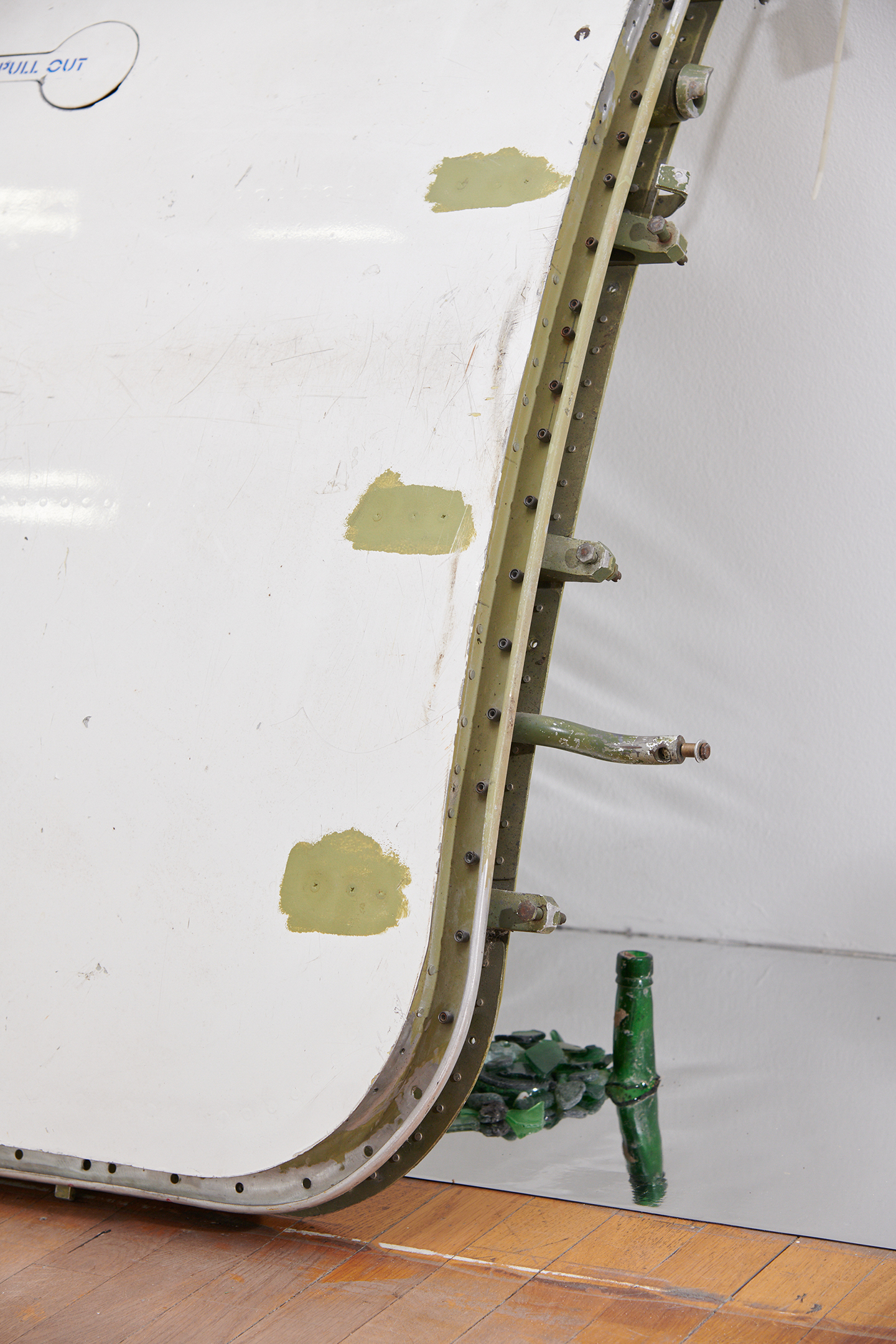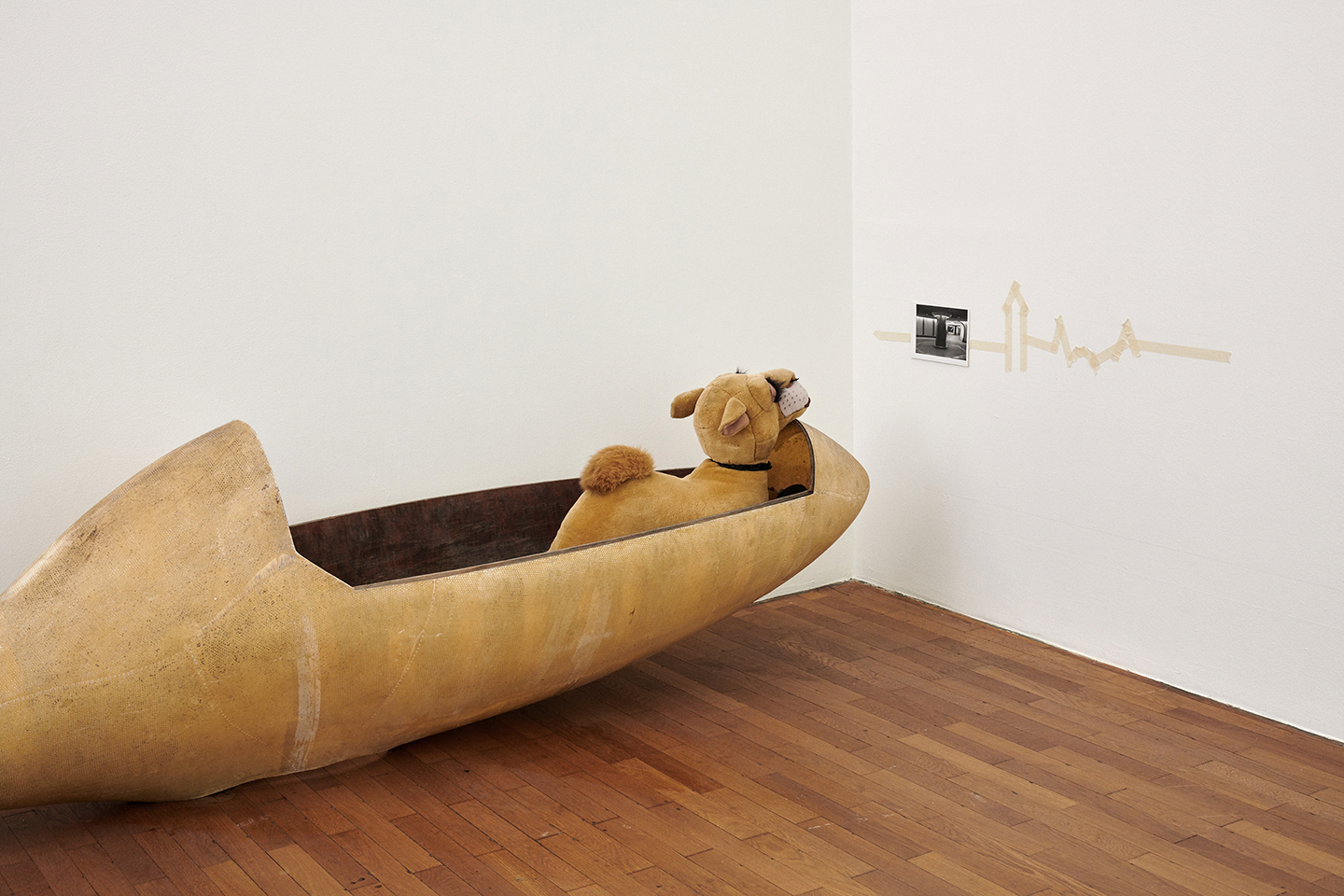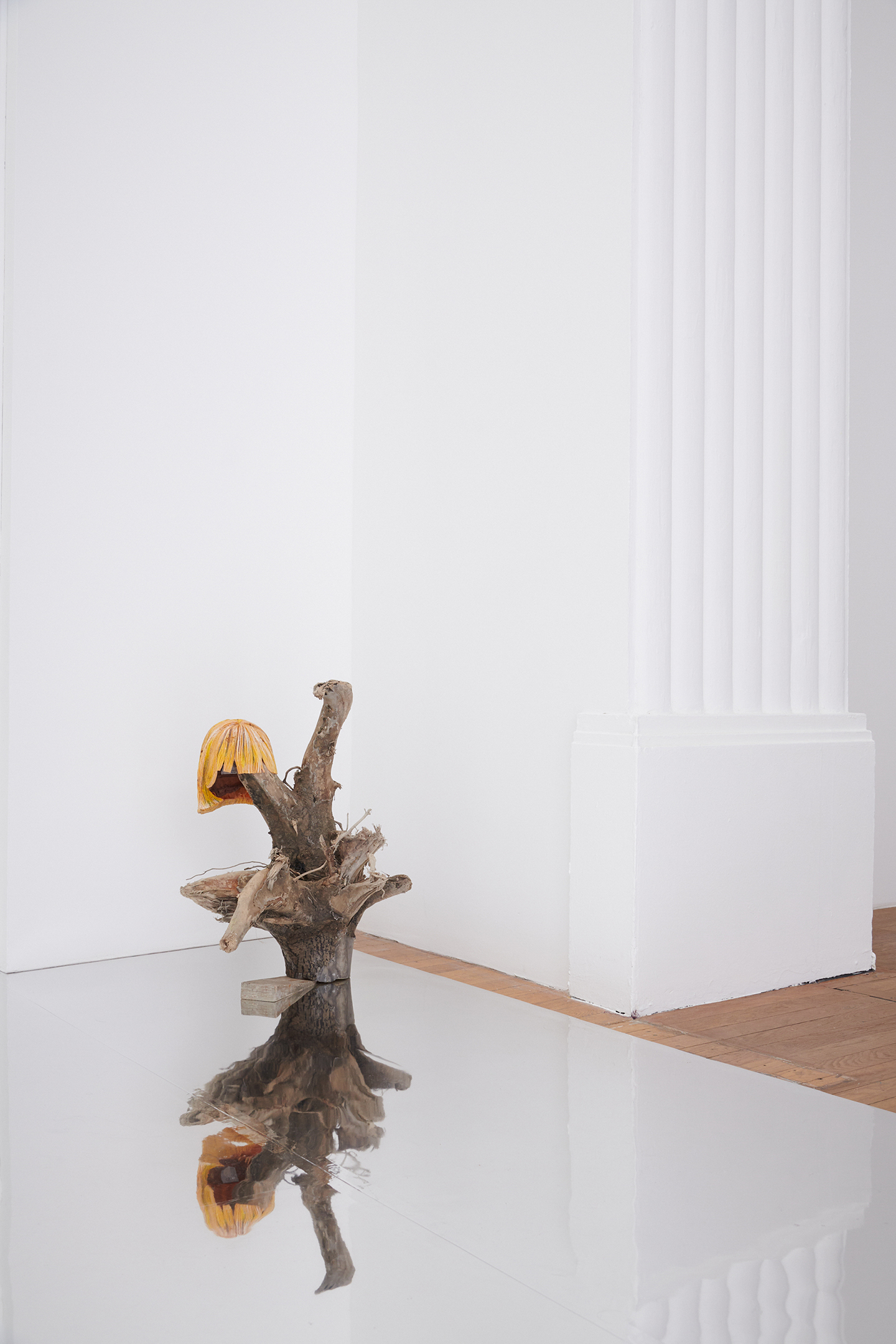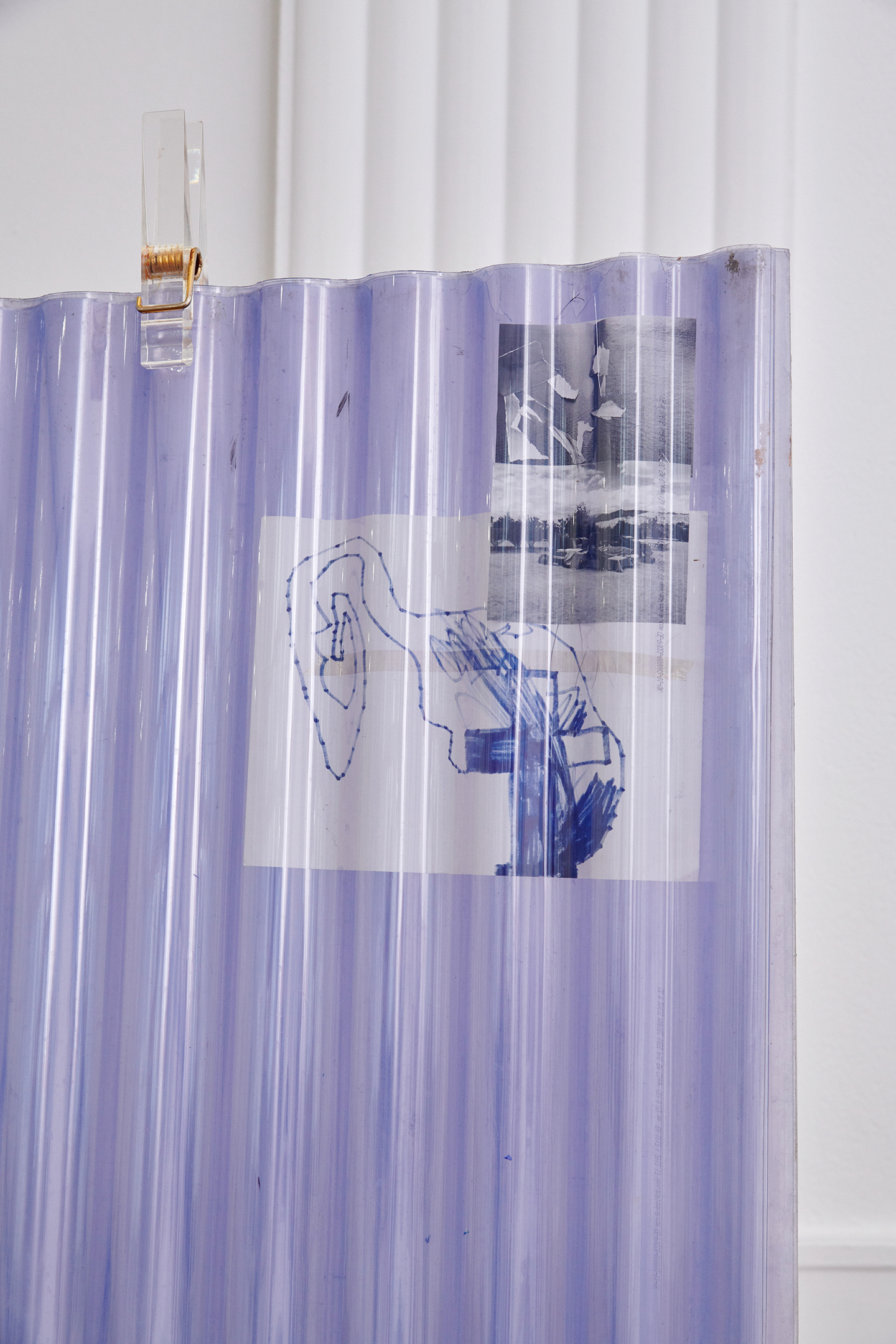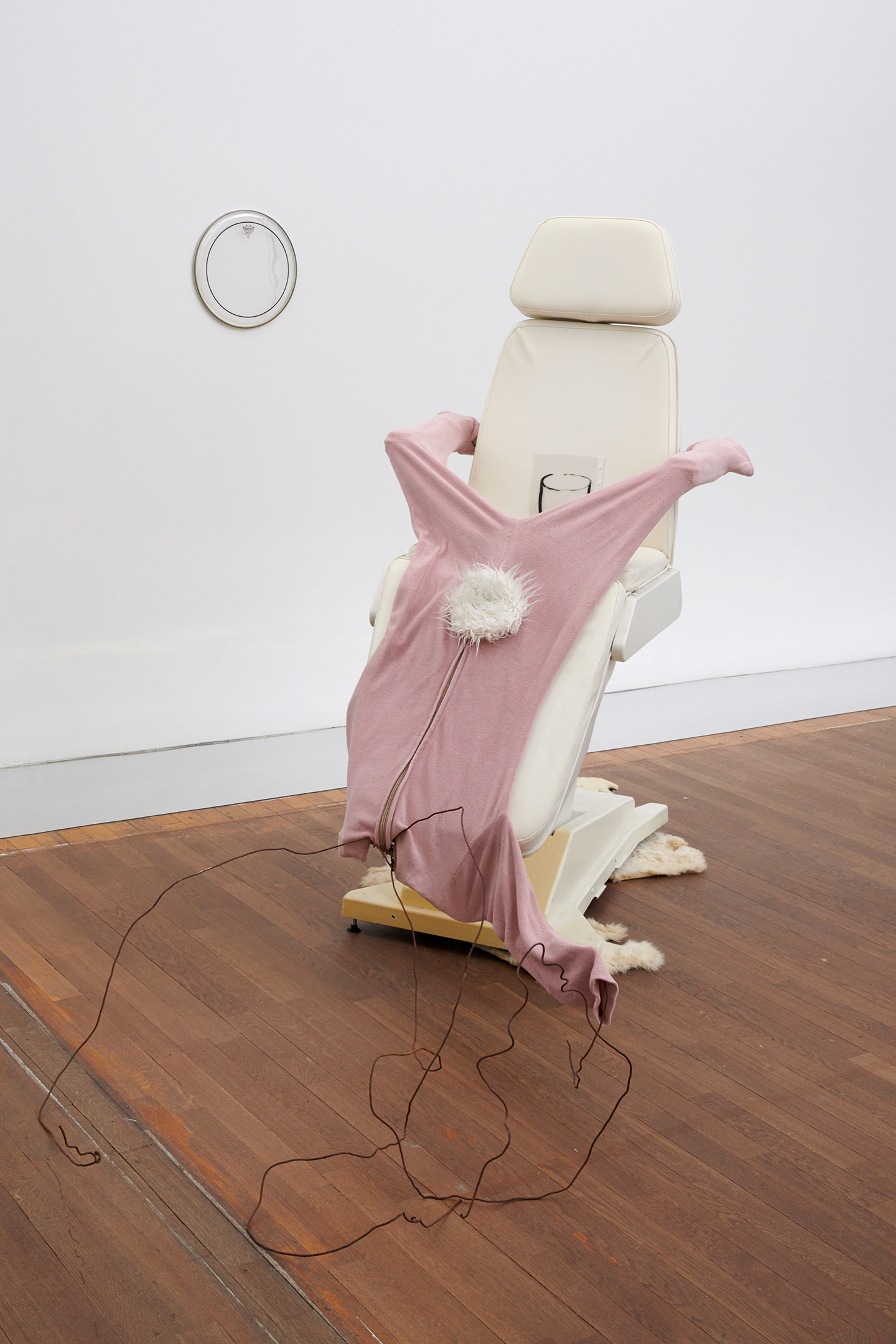 by Philomena Epps
Changed at the eleventh hour from Sincerity Condition to They Might Stay the Night, the new title of Sophie Jung's exhibition at Casino Luxembourg took on a prescient resonance. After the show opened in early March, within the space of a weekend, the city declared a state of emergency and went into lockdown. The exhibition was closed for more than two months. "They held the fort," says Jung with regard to her thirty-eight sculptures. "They thought they were only there to stay the night, but they ended up squatting for the better part of a year."1

Known for an expansive practice that combines performance, sculpture, and text, this is Jung's first sculpture-only presentation, what she refers to as a "silent show." In previous exhibitions, the sculptures often served as stage props, activated through her extensive live, linguistic performances. Now, without her wandering ad-libs, viewers do not expect nor rely on her acknowledgments, but are free to have their own individual dialogue with the work. The work is also in conversation with itself, with the sculptures performing both for and with one another. In Jung's concurrent exhibition Unsetting at the Istituto Svizzero in Milan, there are also no performances. This presentation is not "silent," however, due to the audio installation conceived in collaboration with and composed by Elena Radice, in response to a workshop on the politics of embodiment that the two held. Both shows mark a departure in the artist's practice.
At the Casino, the sculptures have been assembled in the space to create subtle connections between their individual details, textures, and colors. Jung sees these associations as "alliances or allegiances." Viewed en masse as a "clan" or "chorus" or "troupe," they appear as a "coalition of agents or actors who coexist and pick each other up across the space." Further indicated by the exhibition title, her use of "they" when speaking about the sculptures asserts their collective presence as uncannily corporeal, (un)easily anthropomorphized. 
For the most part, Jung's exhibition presents minimally edited assemblages of objects, garments, and other materials sourced from the street, scrapyards, personal archives, construction sites, family attics, opera funds, and small-town auctions. Despite their unique, distinguishing features, the fact that each sculpture is comprised from scavenged items establishes a bond among them. But, for Jung, their more fundamental connection derives from the fact that they have relinquished their past signification, and their former entrenchment in a symbolic regime. Every item would have served a completely separate function, or was made for a different group of society. Now, in combination with each other, they can become anything their new (extended) formal shape and symbolic charge might allow. Jung interprets this union as instigating a form of "material solidarity." Solidarity is formed through a collective deconstruction of preexisting or imposed connotations and narratives "and by their willingness to flexibly complement each other, rather than stand as atomized individuals whose designated role is untouchable," she explains. "Their communal form is not fixed. They had another life before, and when the show ends, they will be disassembled until called upon again and reassembled, never quite the same."
Considering Jung's interest in linguistic theory and the political power of polyphony, the sculptures become like an extended text. Each object or piece of material is akin to an individual letter, to be used when composing words and sentences, a vocabulary with limitless potential. The notion of rewriting, editing, shape-shifting is connected to Jung's conceptualization of her sculptures as "imposters" and her interest in the notion of mimicry. The Imposter (all works dated 2020) is made from black fishnet leotards stretched across a golden dairy trolley, blending with a gilded iron bannister. Does this appearance provide a protection mechanism or function as a disguise? Numerous works imitate the Mediterranean baroque style of the institution. There is roofing material and expanding foam impersonating a column (The Post-Imposter [later The Expansion: not trickled but drowned]). In The Golden Why-oh-whyfe, a sink stand, a fake stucco rose, and a dried-out branch that mockingly imitate the war memorial Gëlle Fra, who holds a laurel over the nation, visible just outside the window. 
In addition to the Gëlle Fra, several sites visible from the institution's windows are identified on the exhibition floor plan: Spuerkees (the commercial bank wholly owned by the Luxembourgish state), Villa Pauly (Gestapo headquarters during World War II), and the Banque Internationale à Luxembourg S.A. (the oldest private bank in Luxembourg). Not named but also visible are a number of global multinational headquarters, in addition to ArcelorMittal, the steel industry's center of operations. This scenic valley, which attempts to disguise itself as a Disney-like idyll, is in fact home to "everything that has made Luxembourg rich . . . [having] established itself as a country of illegitimacy, by hoarding looted wealth stolen from national economies where it should have been taxed fairly, and to the benefit of those who helped generate it."2 
It is the location of the Casino that Jung determines the "imposter par excellence," and she made her "invaders" with this specific context in mind. The picturesque location conceals "structural violence, as a strategically placed playground for the ruling class." Other elements of the show refer to the history of the institution, built in the early 1880s as an exclusive cultural and social environment for the city's haute bourgeoisie. The various halls included a ballroom and theater, which hosted masked balls, concerts, plays, and cabaret shows. Jung has divided the gallery into a series of rooms—the theater, dress room, ballroom, backstage, et cetera—breaking up the open space with the use of reflective silver vinyl flooring. 
This societal realm is alluded to in sculptures like Raidiactors and the Good Scent, with its fox furs and pile of devalued currency, or The Palmed Off  Icer, with its vintage uniform trench coat. The Queen—a Victorian gown in pale pink satin with a tulle crinoline and a long hyena tail—hangs from the ceiling in the dressing room, "upskirting herself," while being watched over by The Old Guard (members lonly), with their nicotine-stained ceiling panels reminiscent of the Casino's gentlemen-only smoking rooms. (The Queen also recalls Surrealist artist Leonora Carrington's macabre story "The Debutante" [1938], in which a hyena kills and rips the face off a maid in order to pass as human at a ball.) Much of Jung's work can be considered in relation to the Surrealist penchant for the uncanny, including her interest in "glitches in the symbolic" and processes of defamiliarization. This insistence on moral ambiguity and a liberation from taxonomies seeks to reveal singular, stable meaning as a functional imposter, the ultimate trickster. The sculptures remain ambivalent. "Is their queer camouflage for necessity, ideology, or mischief?" Jung asks. "Are they charlatans hiding from persecution, the resistance organizing for the coup, utopians exercising communal strategies? Or are they tired misfits cosplaying ways to pass in the system?"
[1] Casino Luxembourg reopened in summer, but a sense of confinement has endured, with staff working from home and few visitors due to depleted tourism. Writing from my own marooned position in London, I encounter the exhibition through the screen: a series of photographs, a checklist, and a ninety-minute walkthrough with the artist over video call. Unless noted otherwise, all artist quotes derive from this conversation. 
[2] Sophie Jung, Artist Interview, Casino Channel https://www.casino-luxembourg.lu/en/Casino-Channel/They-Might-Stay-the-Night.
Philomena Epps is a writer and art critic living in London.