EXHIBITIONS
"Sources go Dark" at Futura – Centre for Contemporary Art, Prague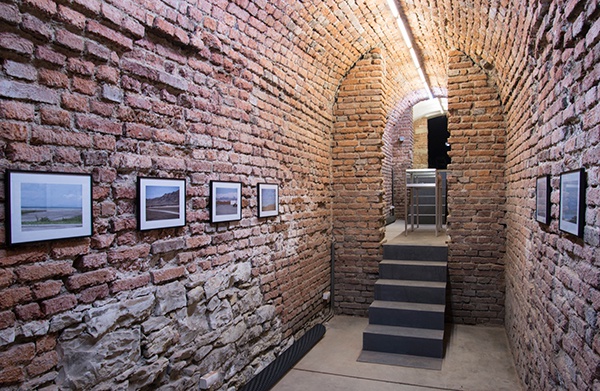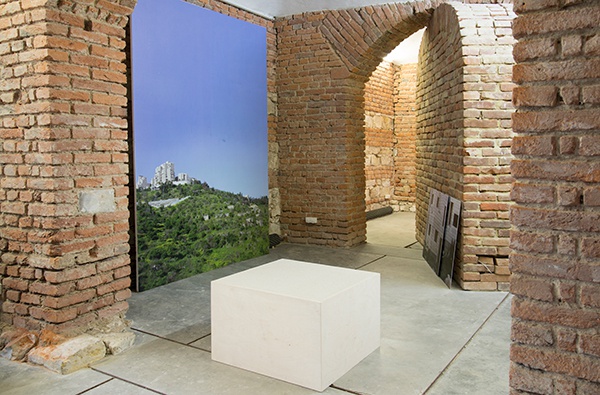 If you don't have a strategy, you're part of someone else's strategy.
—Alvin Toffler
The exhibition strives towards a vision of political reality as an intricate system of agents and agencies where information, events and narratives intersect and function, often eluding our efforts to understand them. This image of complexity could easily describe the sensations of an individual faced with everyday reality and news. Rare, revealing glimpses into hidden financial structures, disclosures of global surveillance or evidence of geopolitical rivalry only reinforce the impression of the presence of impenetrable but rational strategies unfolding, concealed from public view and general awareness.Sources Go Dark* questions policies behind the logic of secrecy and witness, transparency and truth, image and cultural production, and draws upon possible strategies employed in contemporary art production.

The notion of strategy – central to this exhibition – came into general use from the lexicon of military theory (just like the word 'avant-garde'), to indicate a high-level plan to achieve goals under conditions of uncertainty. It is well known that now it is applied to different fields of social activity, including (not least of all) art practice. After all, among the key ideas already discussed by Prussian general and military theorist Carl von Clausewitz in the book On War (1832), "strategy" was considered belonging primarily to the realm of art, but constrained by quantitative analyzes of political benefits versus military costs and losses. In the works here presented, strategy turns out to be a subject of investigation and at the same time a methodology.
Visual culture and its role in mass communication is analysed through materials from the '90s, the first decade of consolidation of global systems in trade, war and circulation of images. The chronological horizons of Sources Go Dark expand to the present, with highlights of rituals and mechanisms of power that exists on the thresholds of public and private space, in the Western and Middle Eastern worlds. Current conventions of testimony of events, visual and audible regimes of truth and their relationship to disciplinary or military technology are examined with forensic approaches. A renovated position of the artist as a "strategist" can be traced out here through the politics of authorship based on delegation of responsibility to the subject of investigation and absence of the active producer.
Sources Go Dark also attempts to grant space to narratives excluded from historical memory, and to represent subjective visions of a potential social and environmental collapse. By connecting blind spots of history and dystopian expectations, this exhibition – ideally displayed in the suggestive Futura's basement – tries to redefine its key concept of strategy as an intelligible pattern as well as to extend critical awareness by providing alternative narratives of current reality when 'sources go dark'.
The artists featured in the exhibition are: Lawrence Abu Hamdan, Zbynek Baladrán, Danilo Correale / Adelita Husni-Bey, Goldin+Senneby, GCC – Gulf Committee Complex, Uriel Orlow, Vladislav Shapovalov, Mikhail Tolmachev.
Curated by Valerio Borgonuovo and Silvia Franceschini
* The title is a quote borrowed from an interview of The Guardian's journalists Alan Rusbridger and Ewen MacAskill to Edward Snowden, the NSA whistle­blower in temporary asylum in Russia since 2013. Snowden describes the perspective of intelligence services on the world as a system comprehensible through the dynamic of sources of information. Edward Snowden interview – the edited transcript, The Guardian, Friday 18 July 2014.
.
until 10 May 2015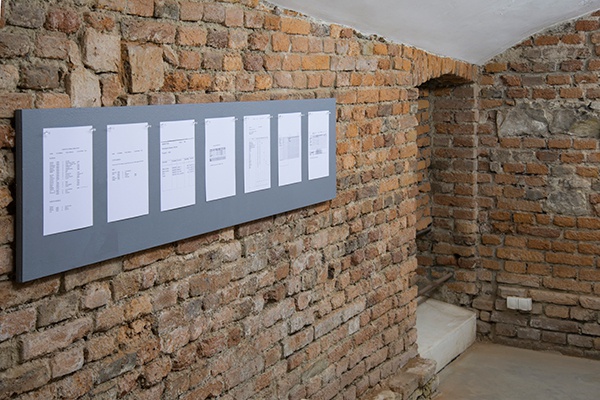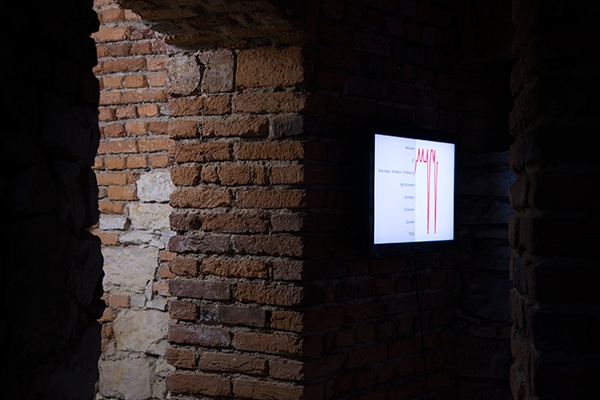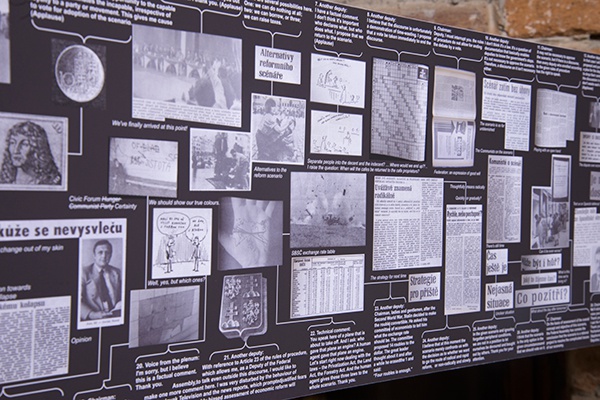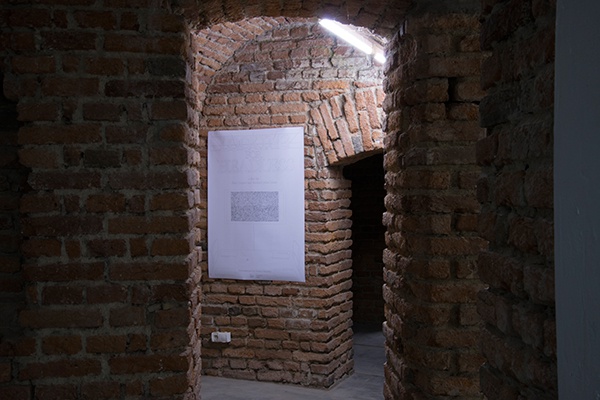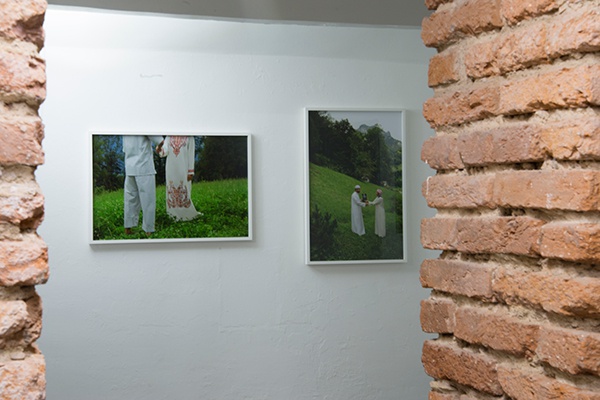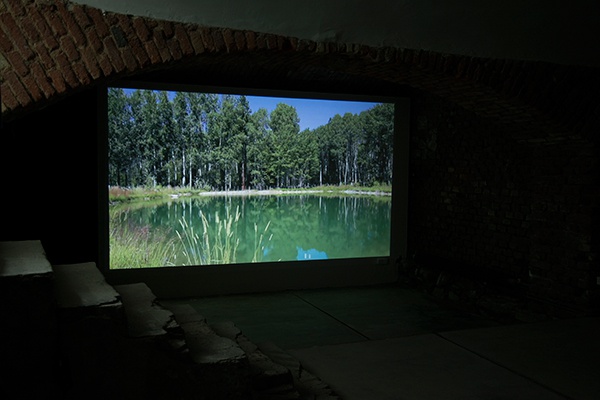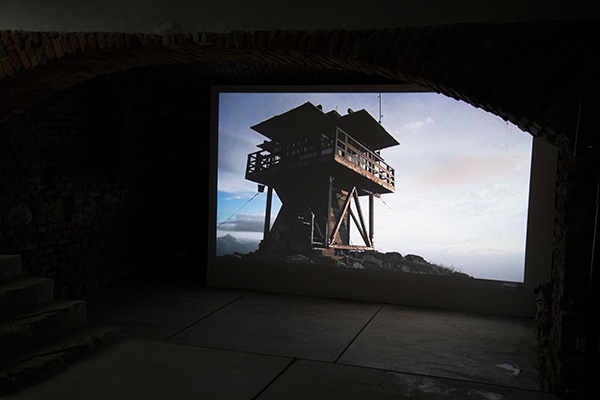 .
"Sources go Dark" installation views at Futura – Centre for Contemporary Art, Prague, 2015
Courtesy: Futura – Centre for Contemporary Art, Prague.