Close
1
2
3
4
5
6
7
8
9
10
11
12
13
14
15
16
17
18
19
20
21
22
23
24
25
26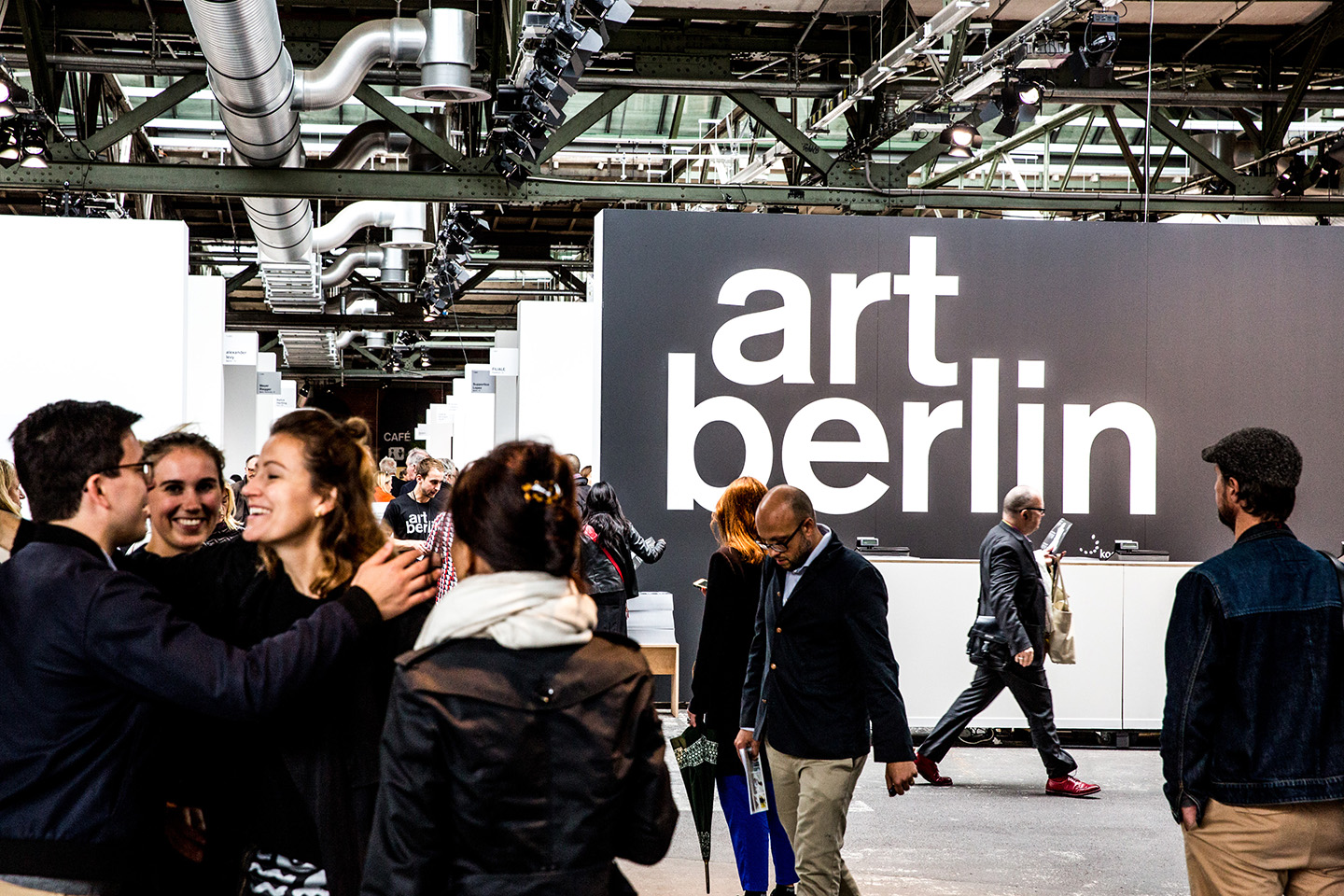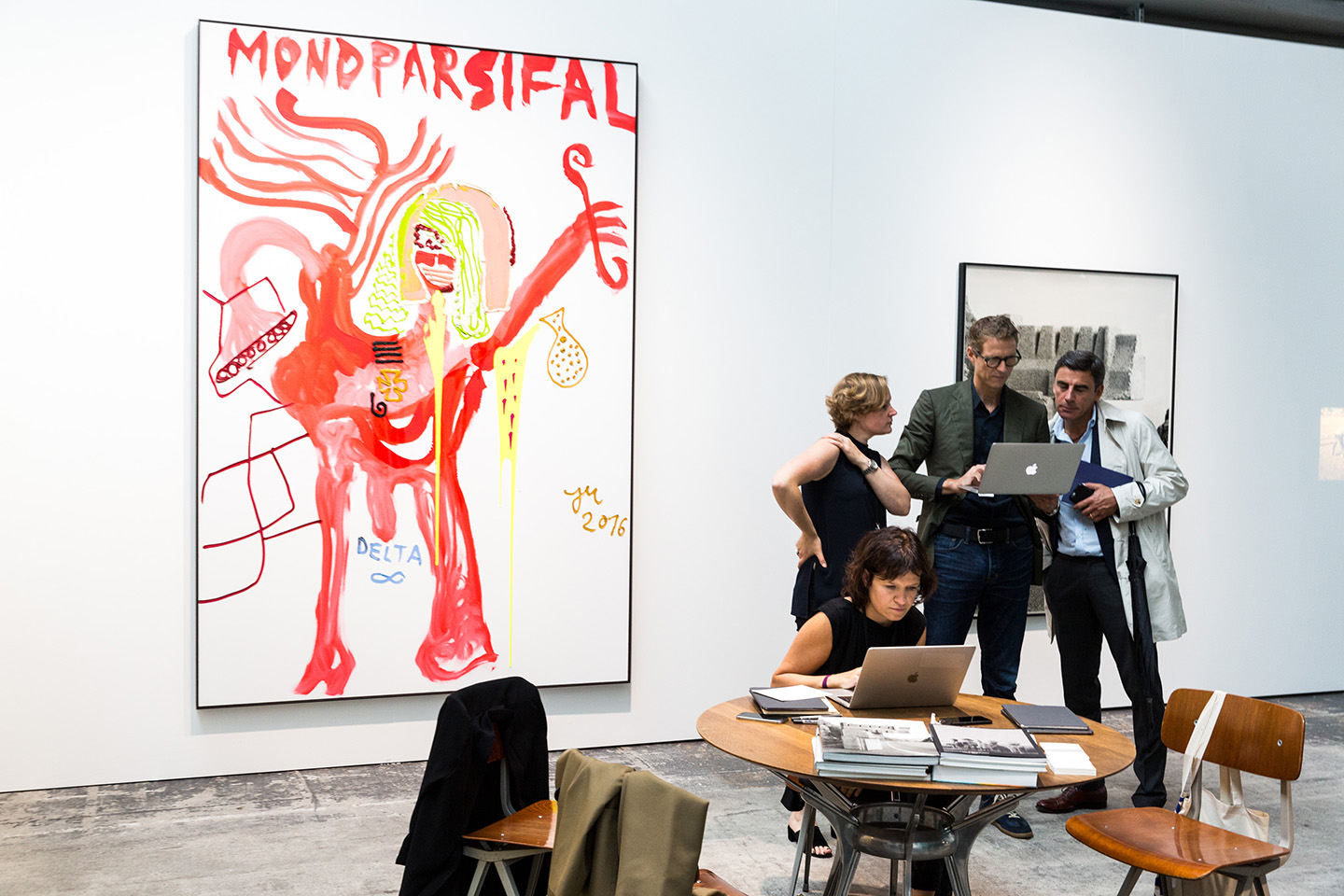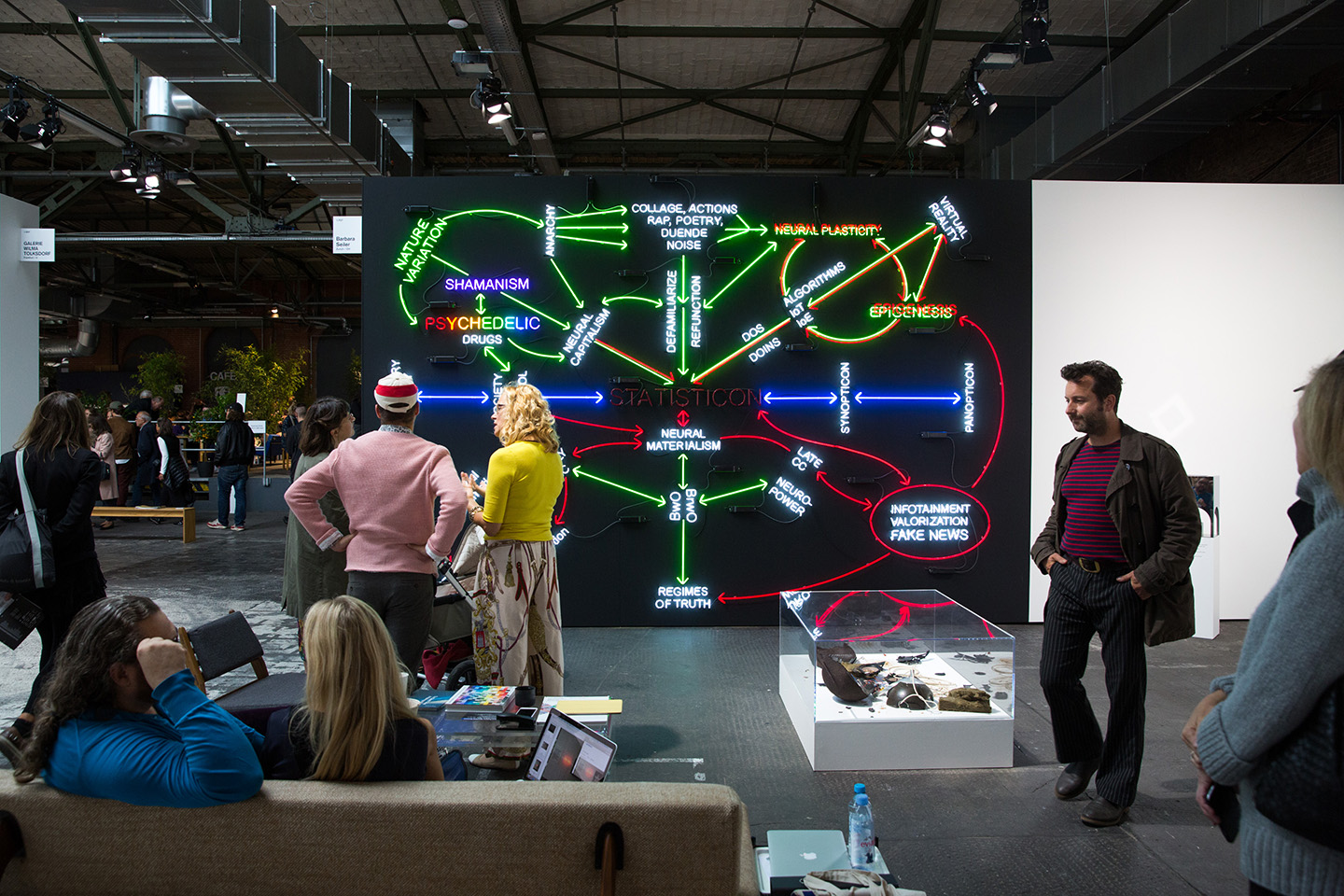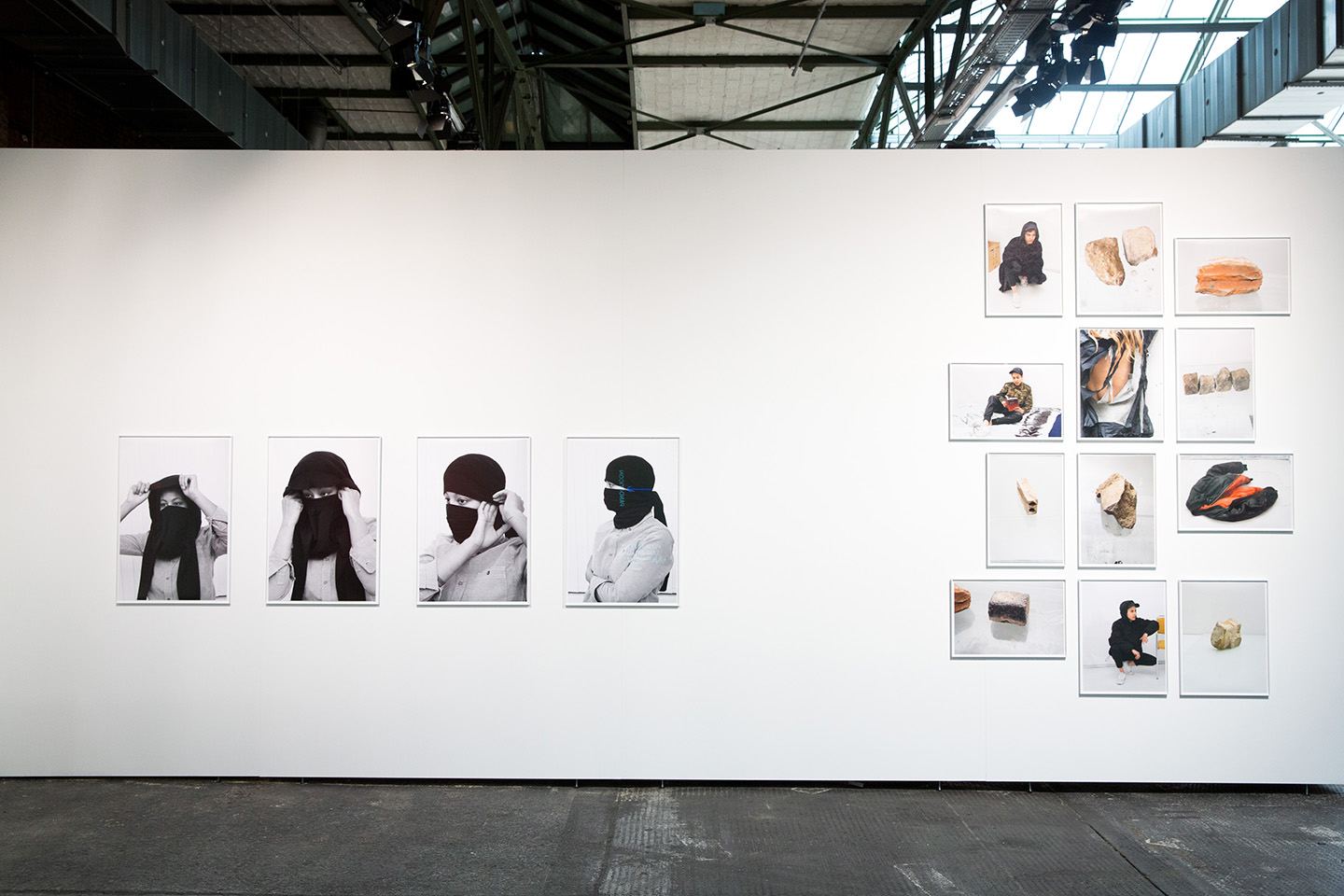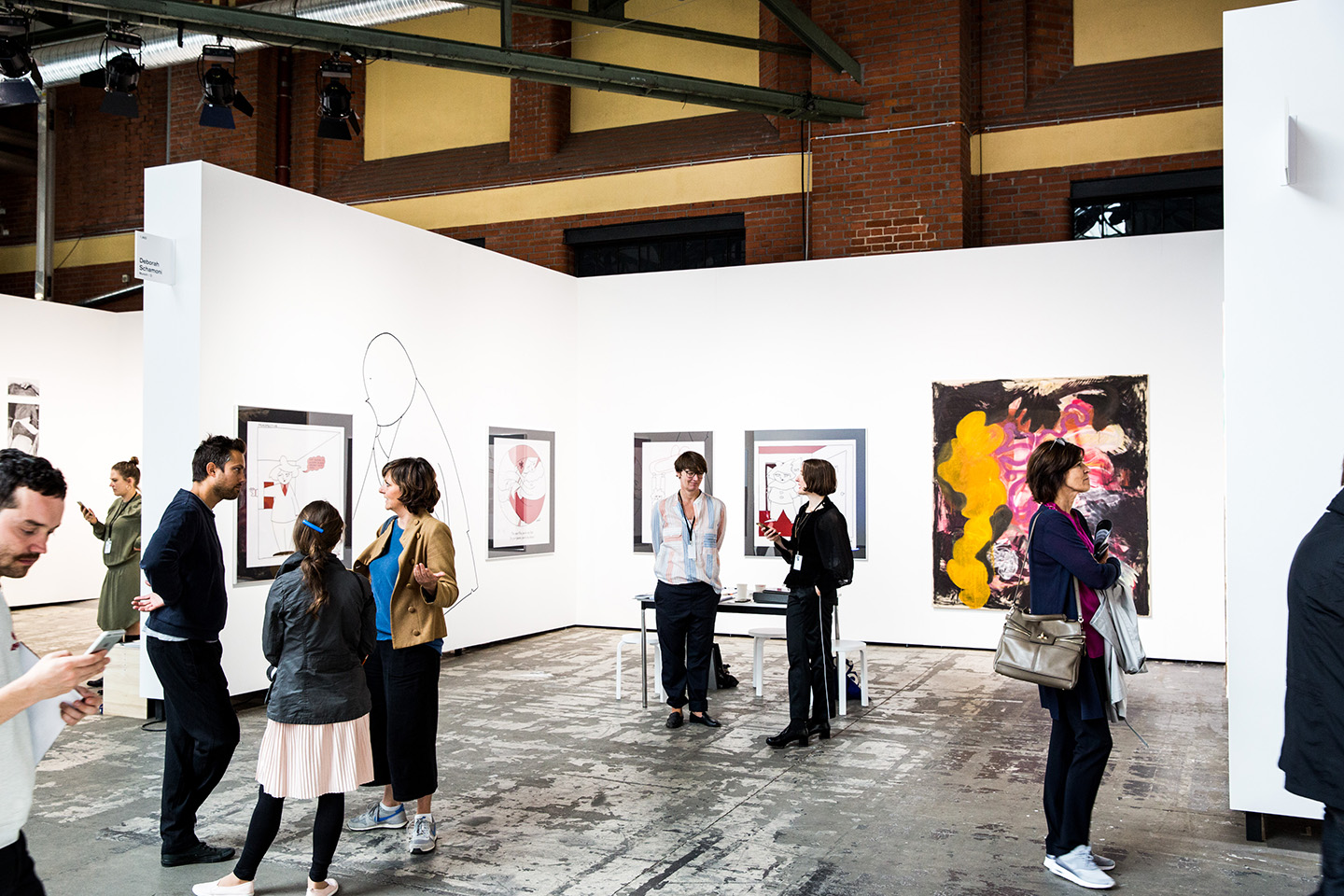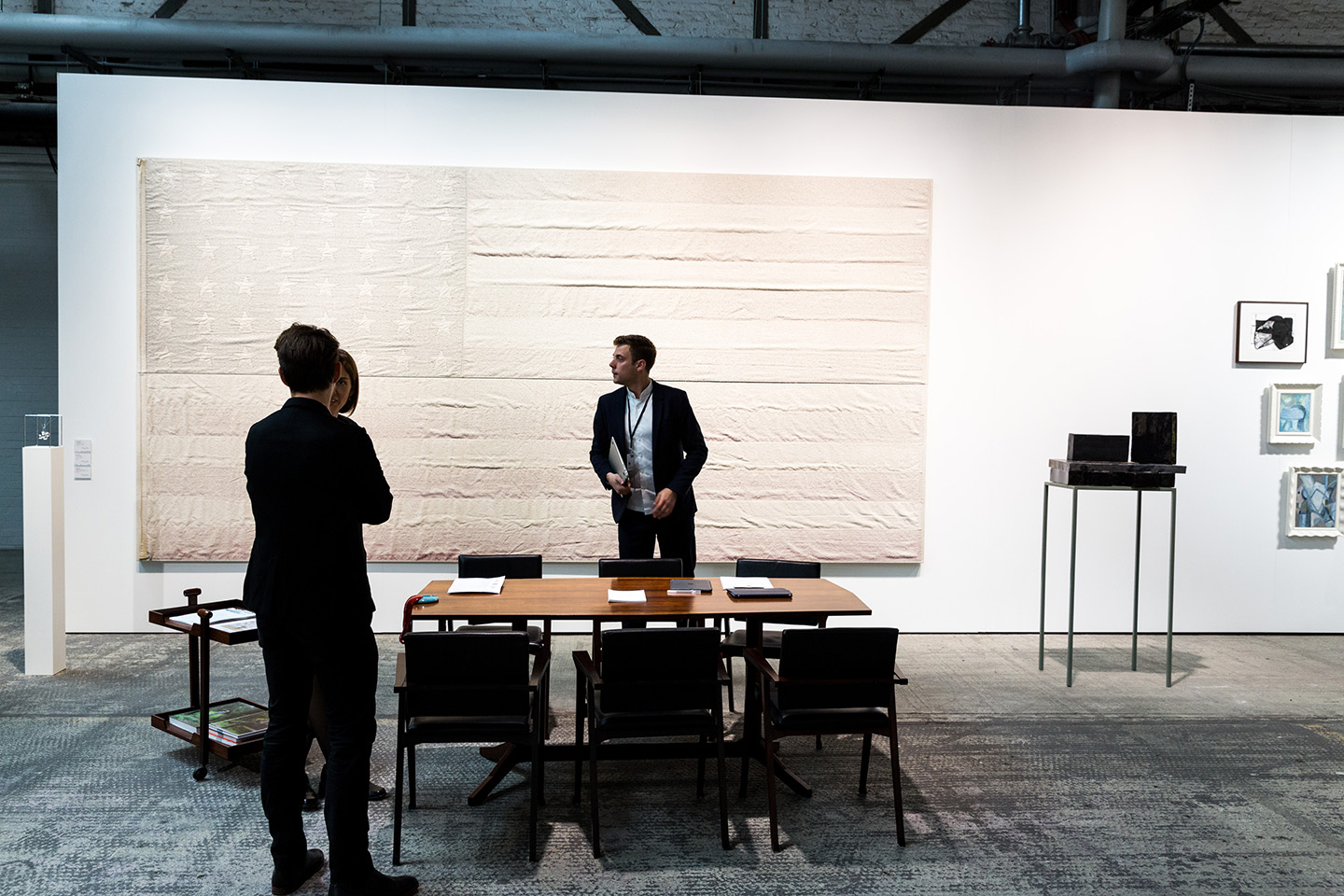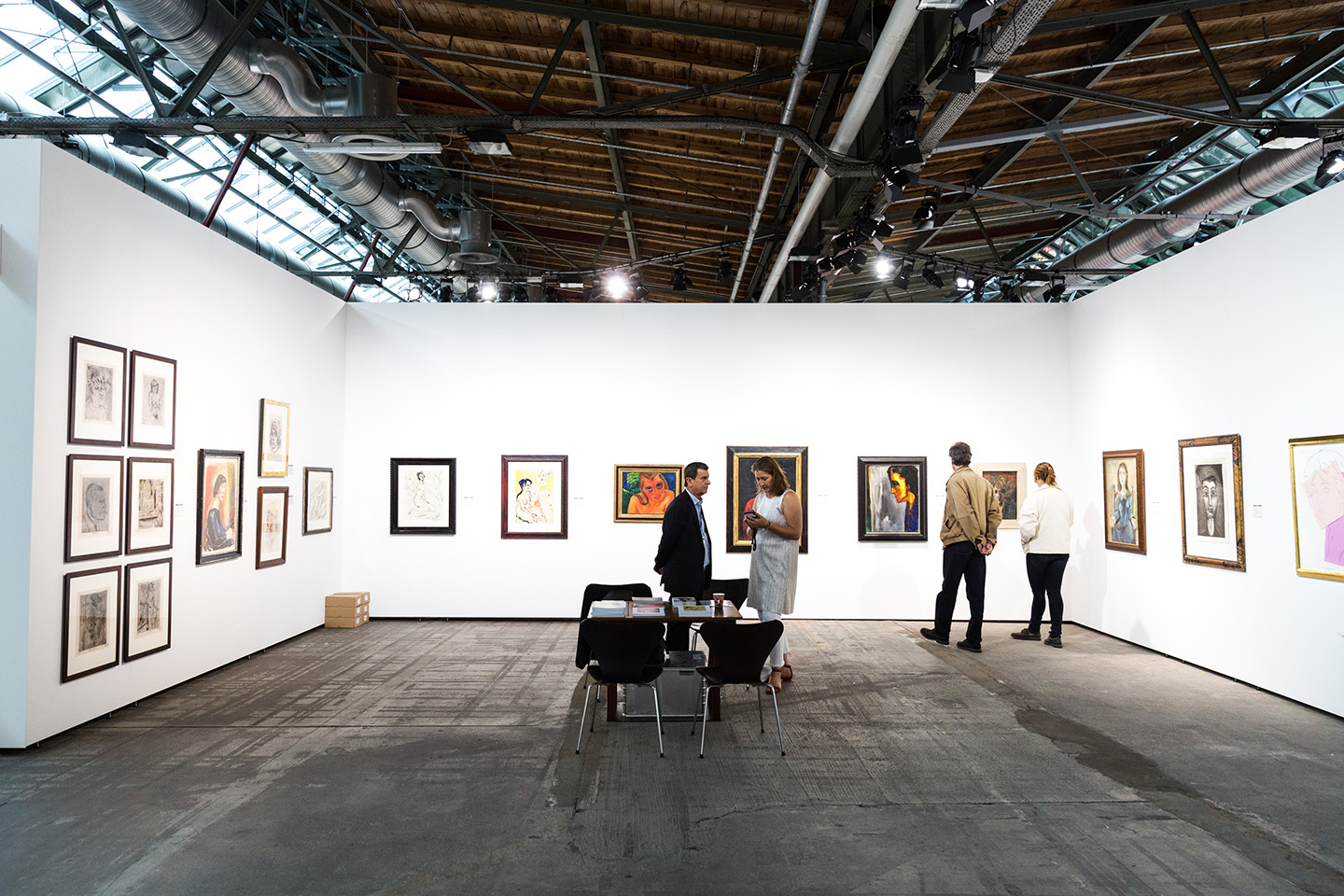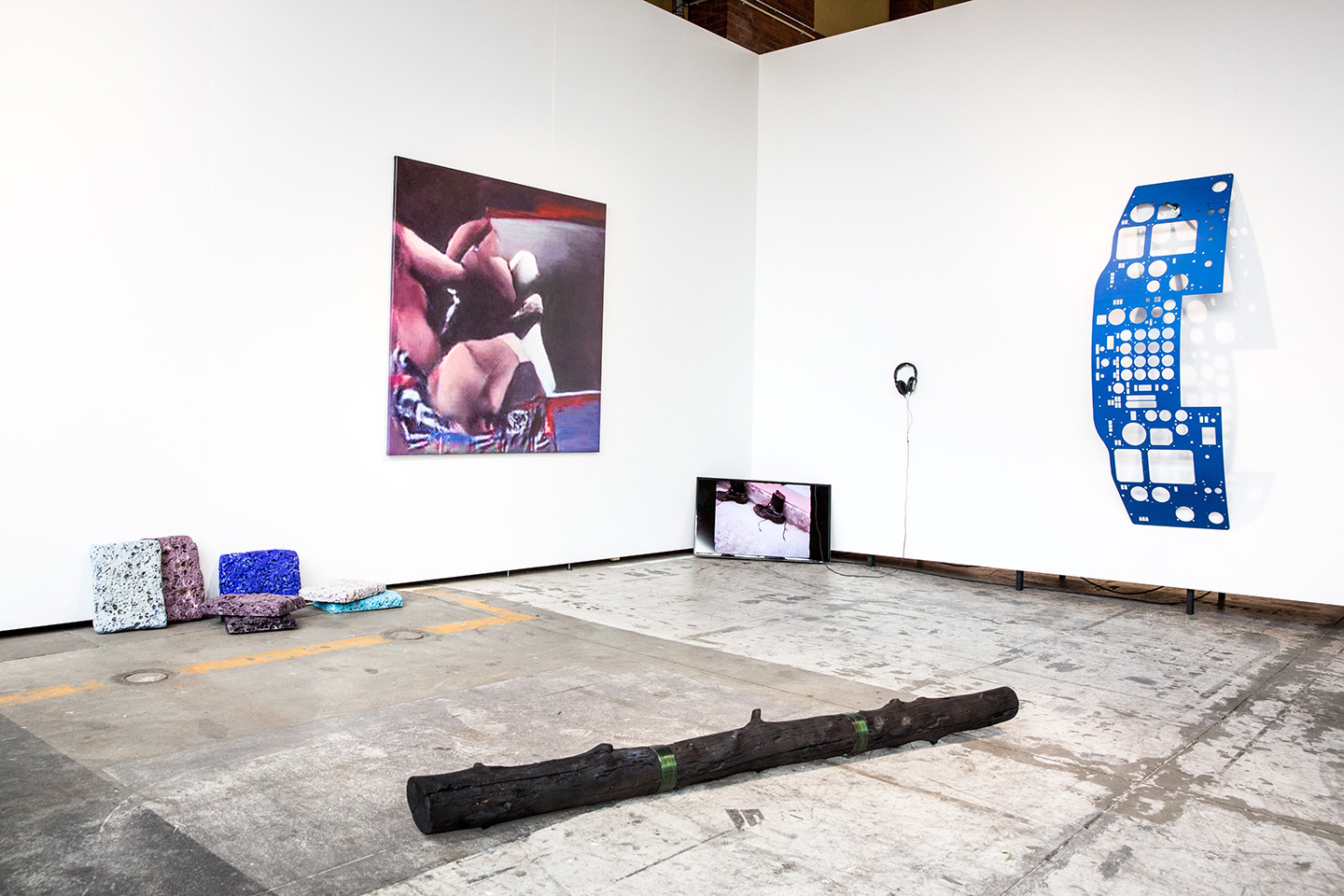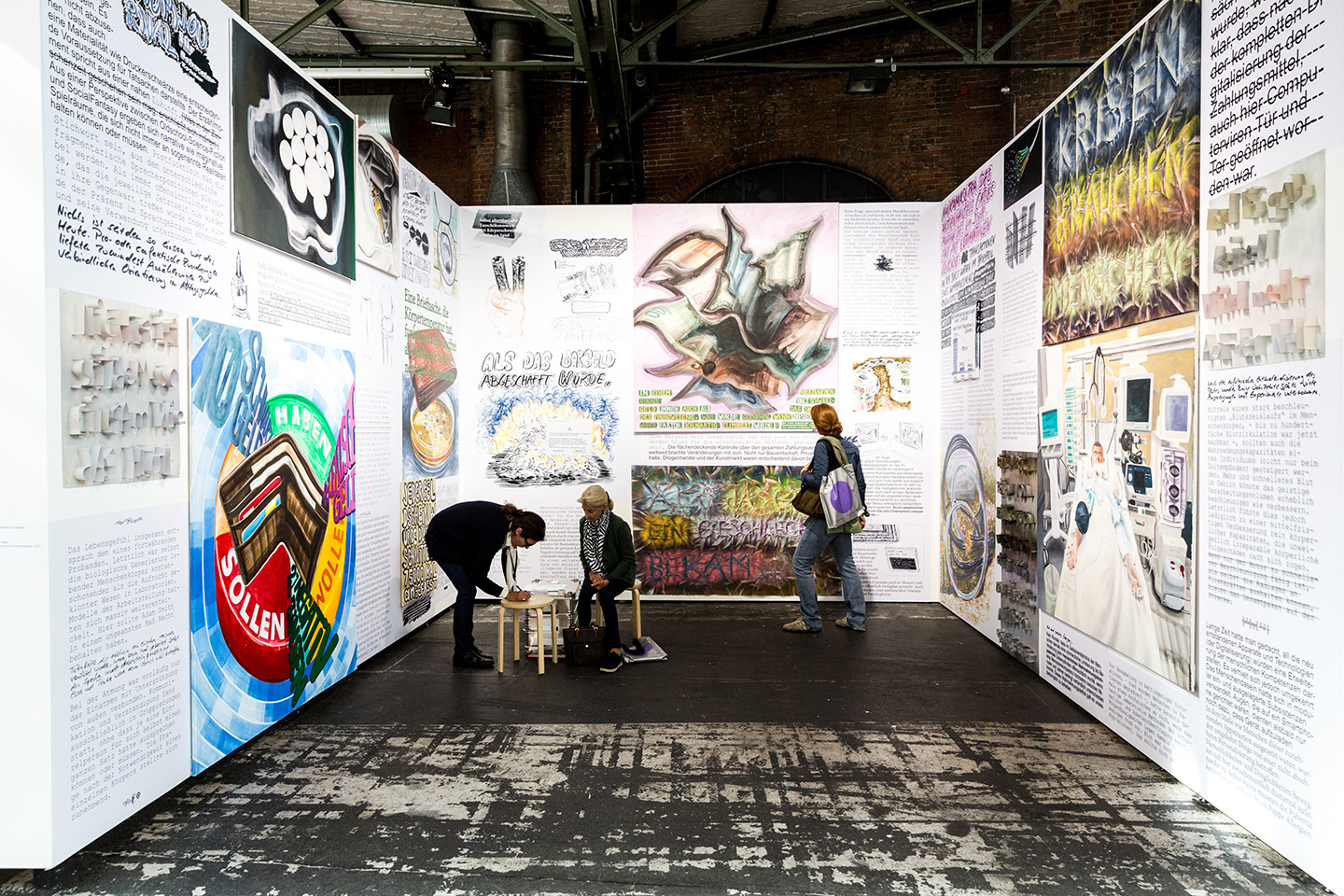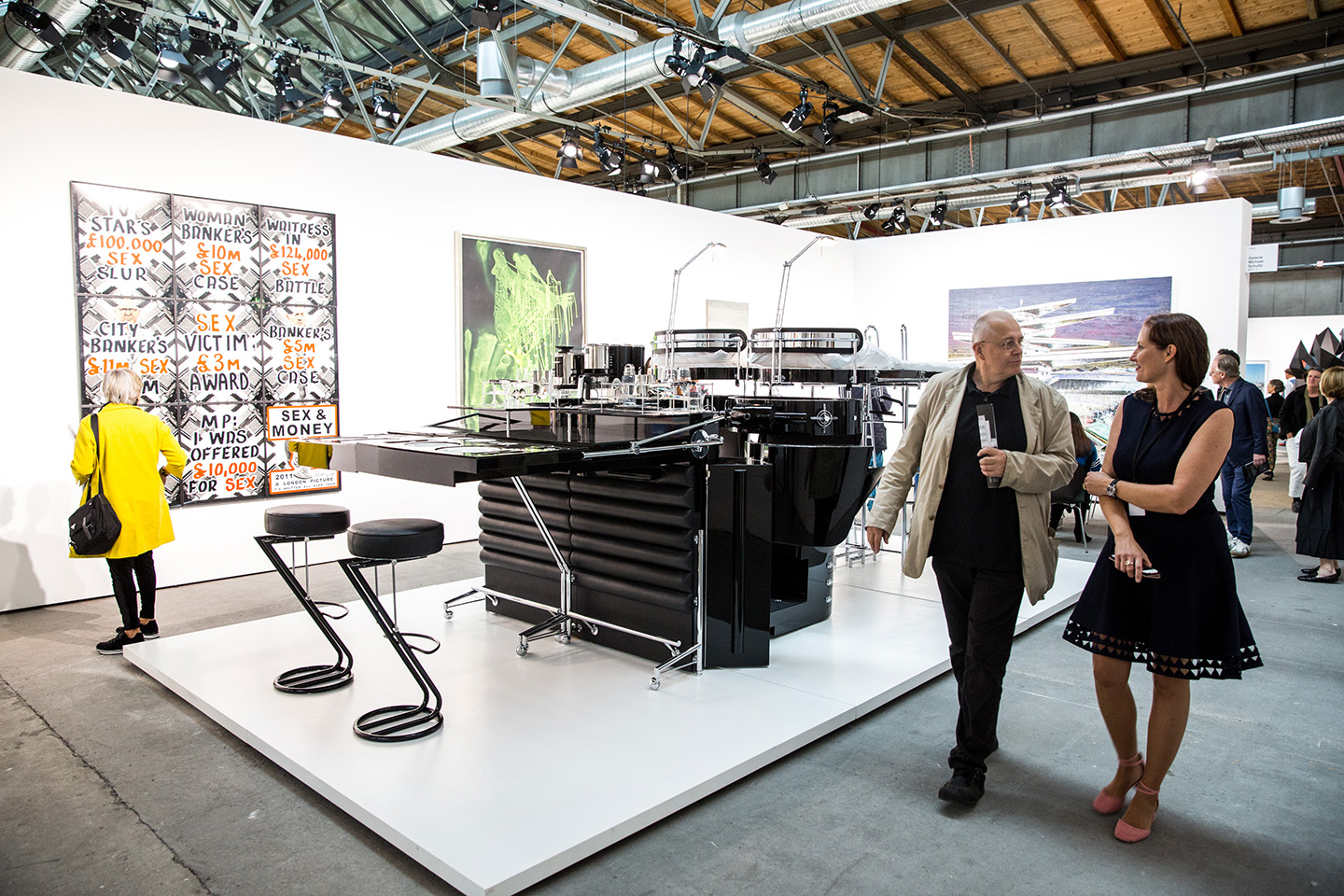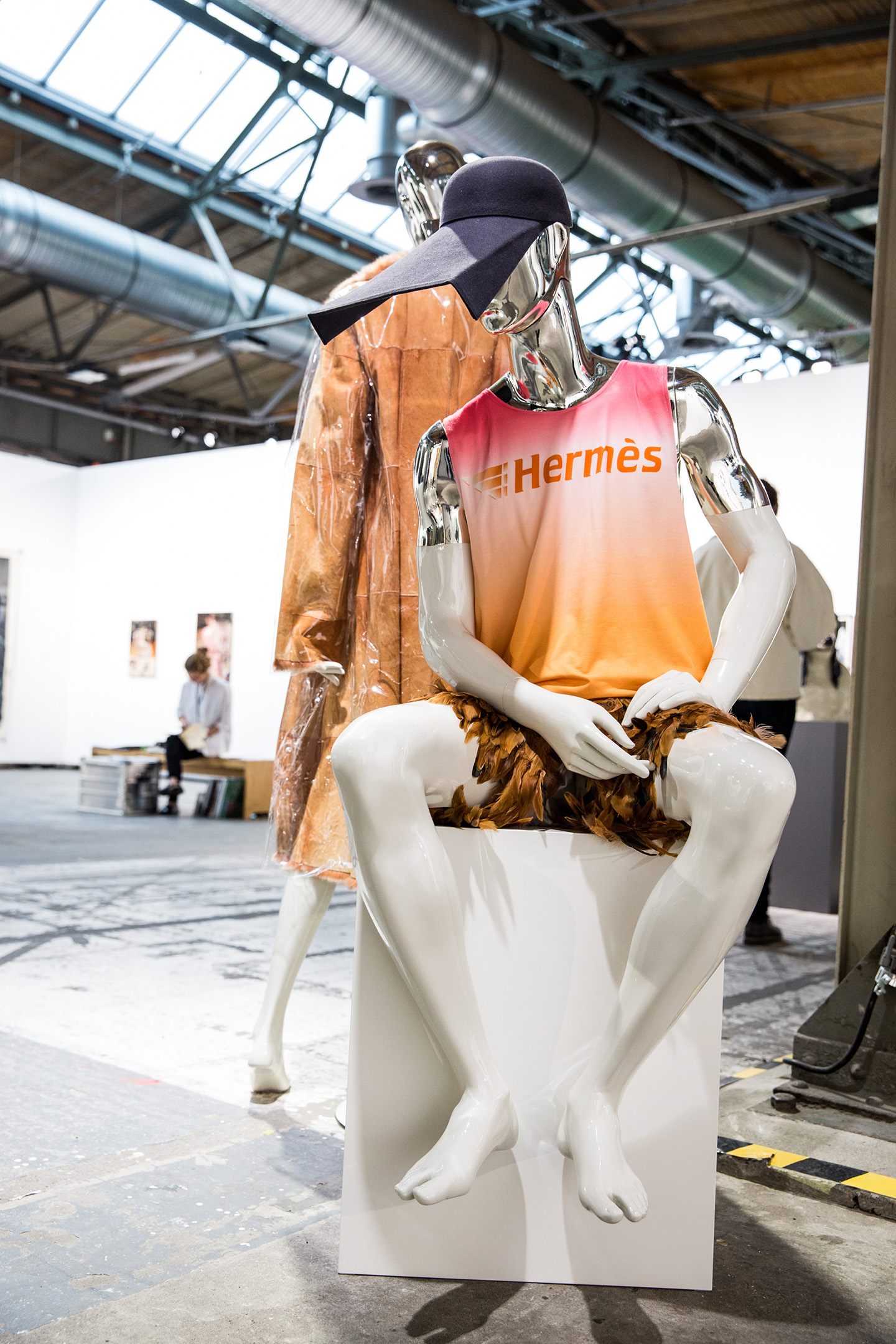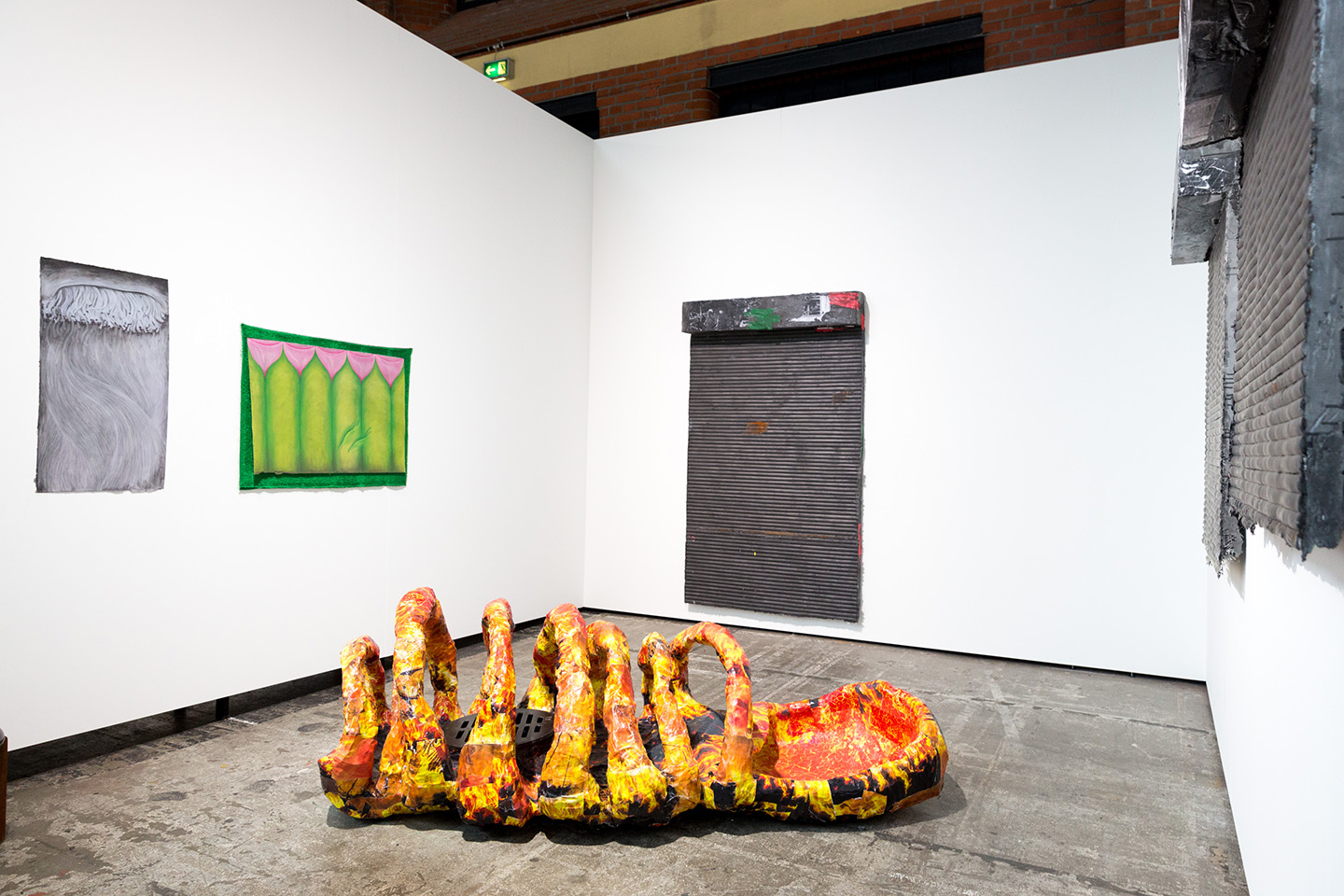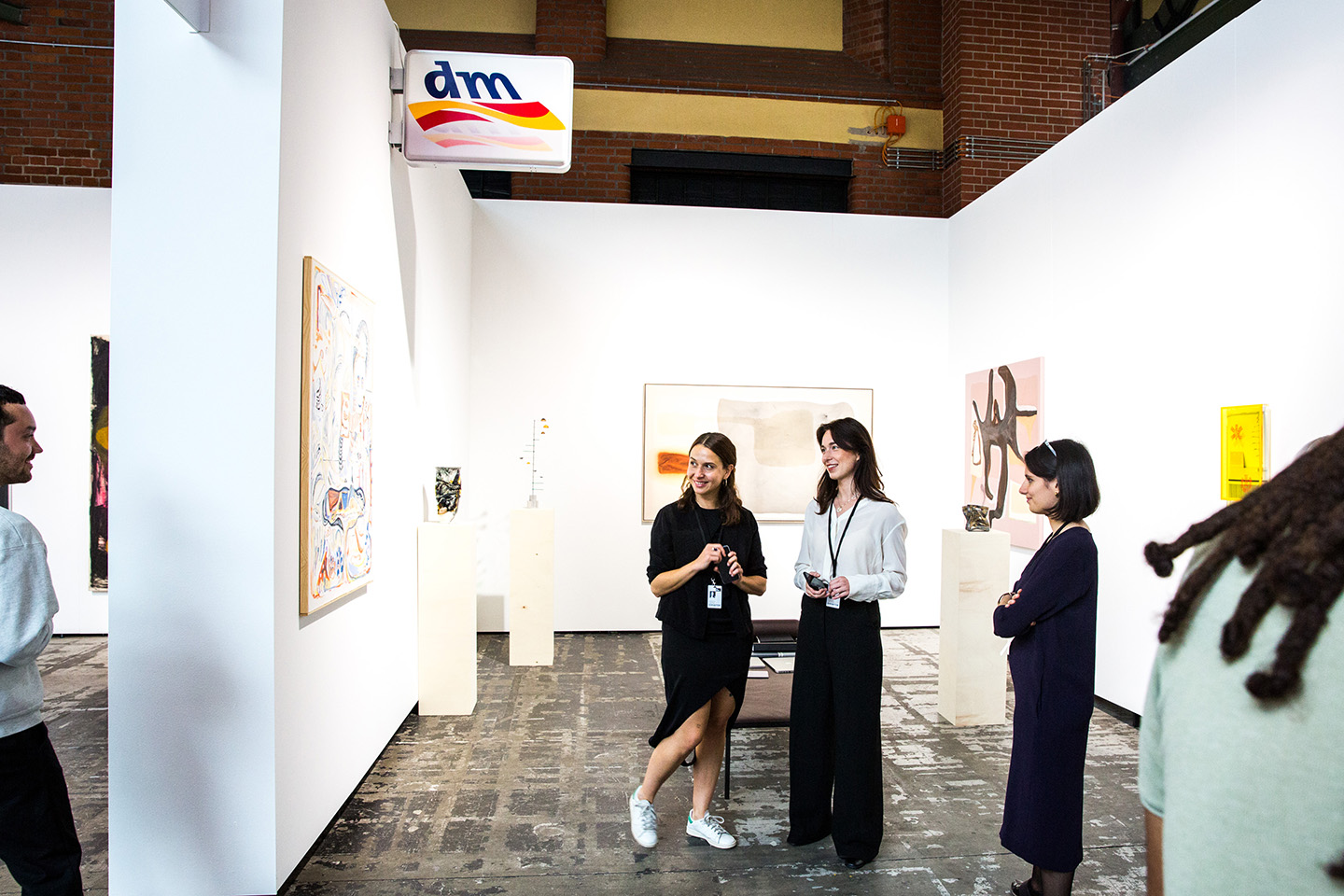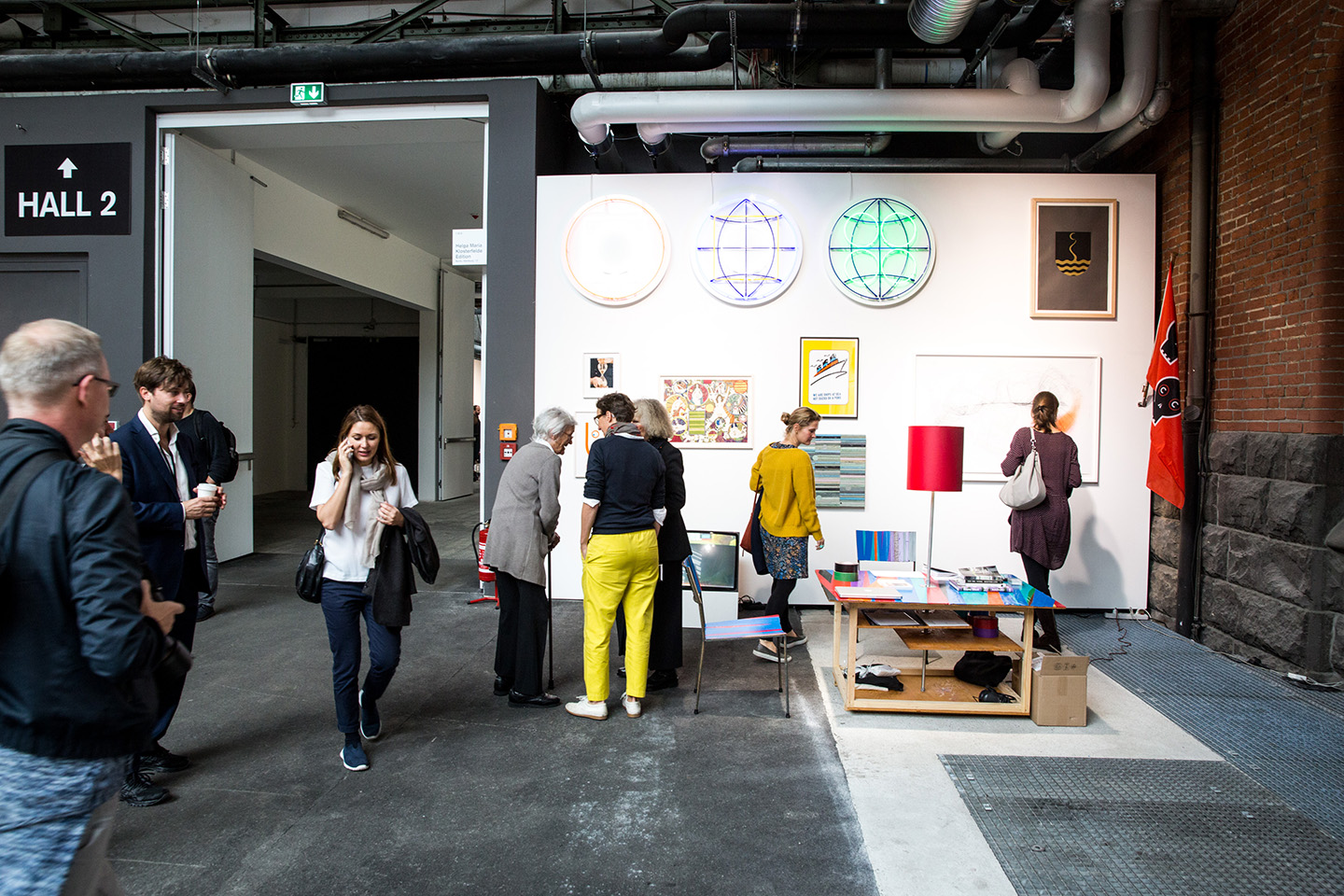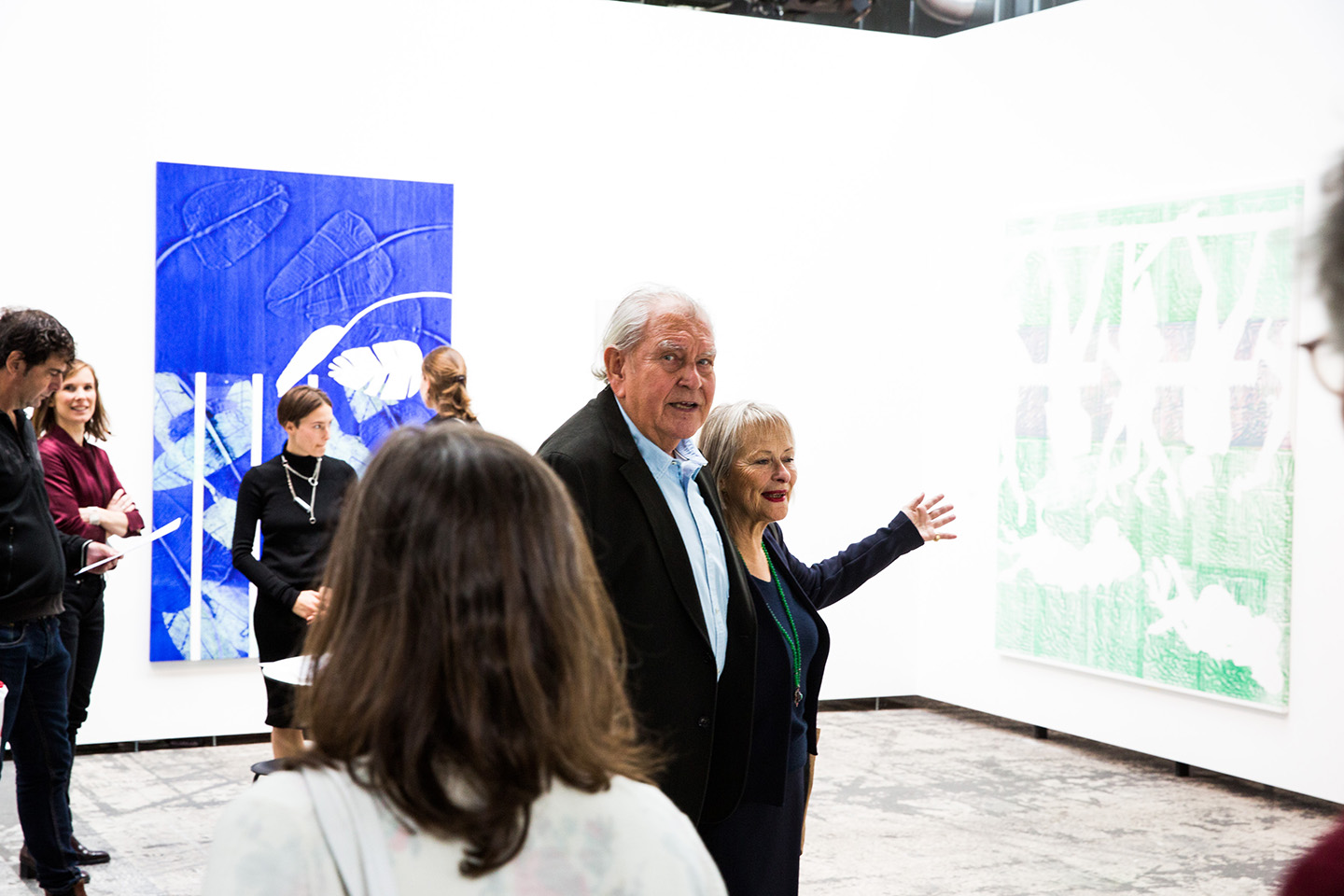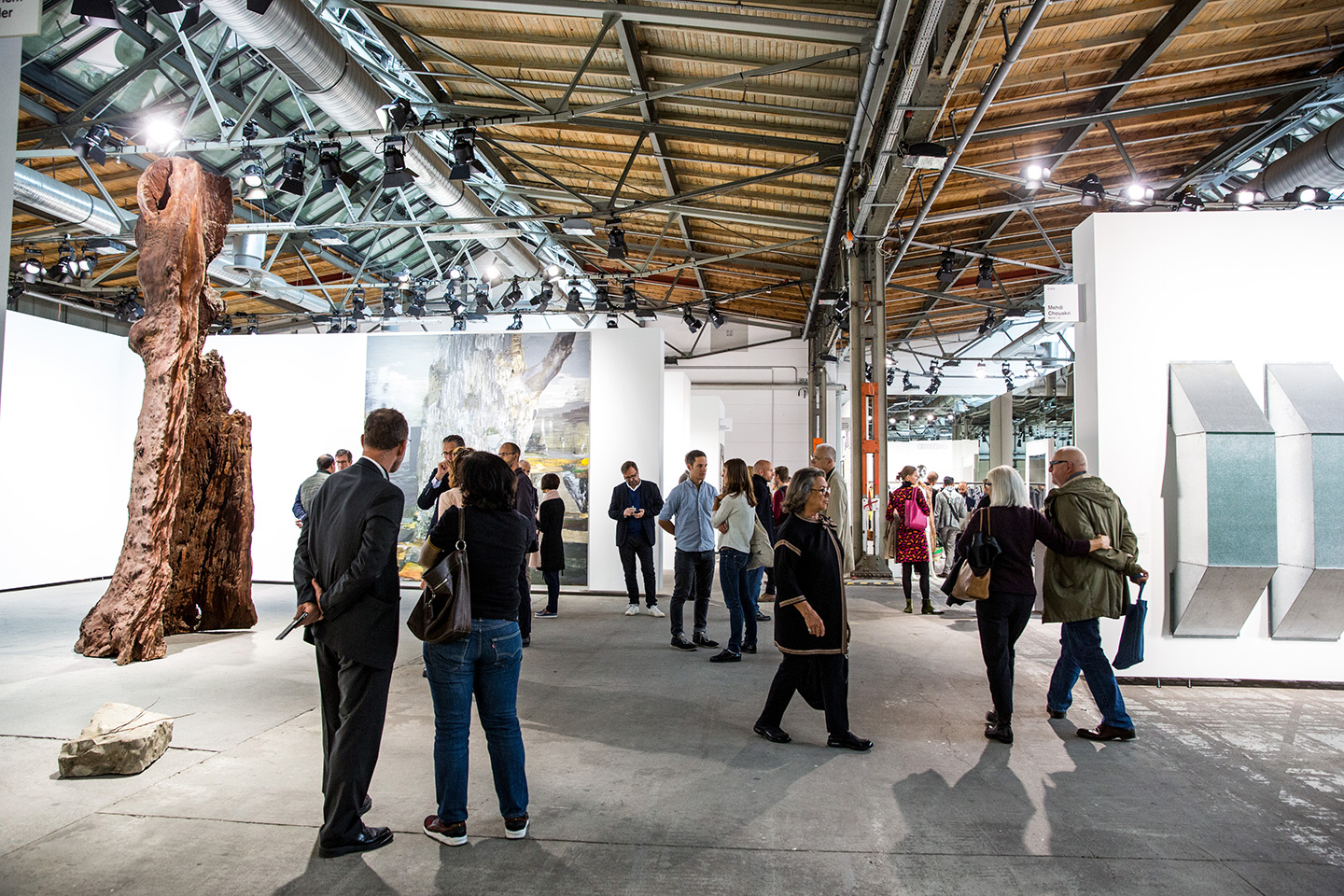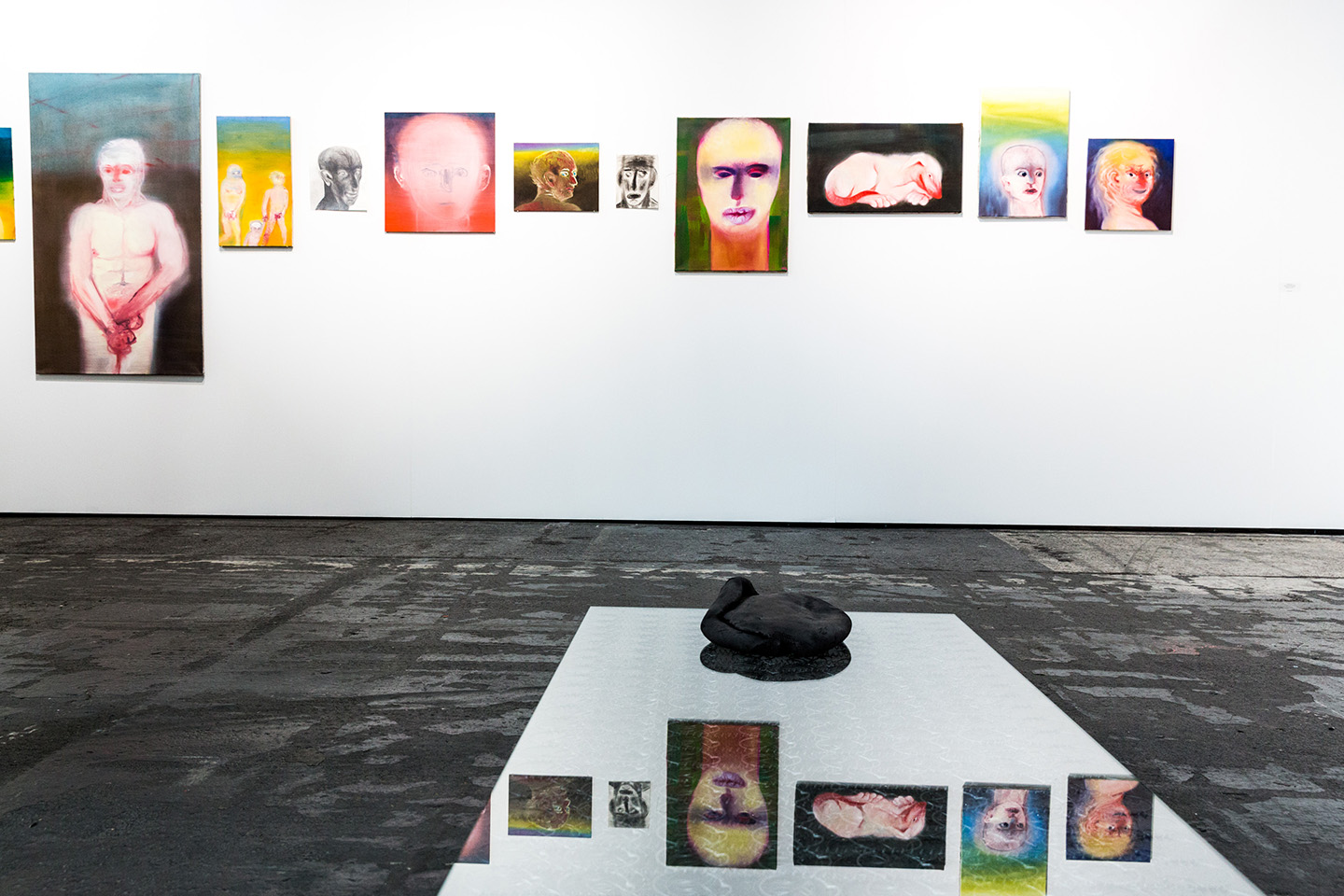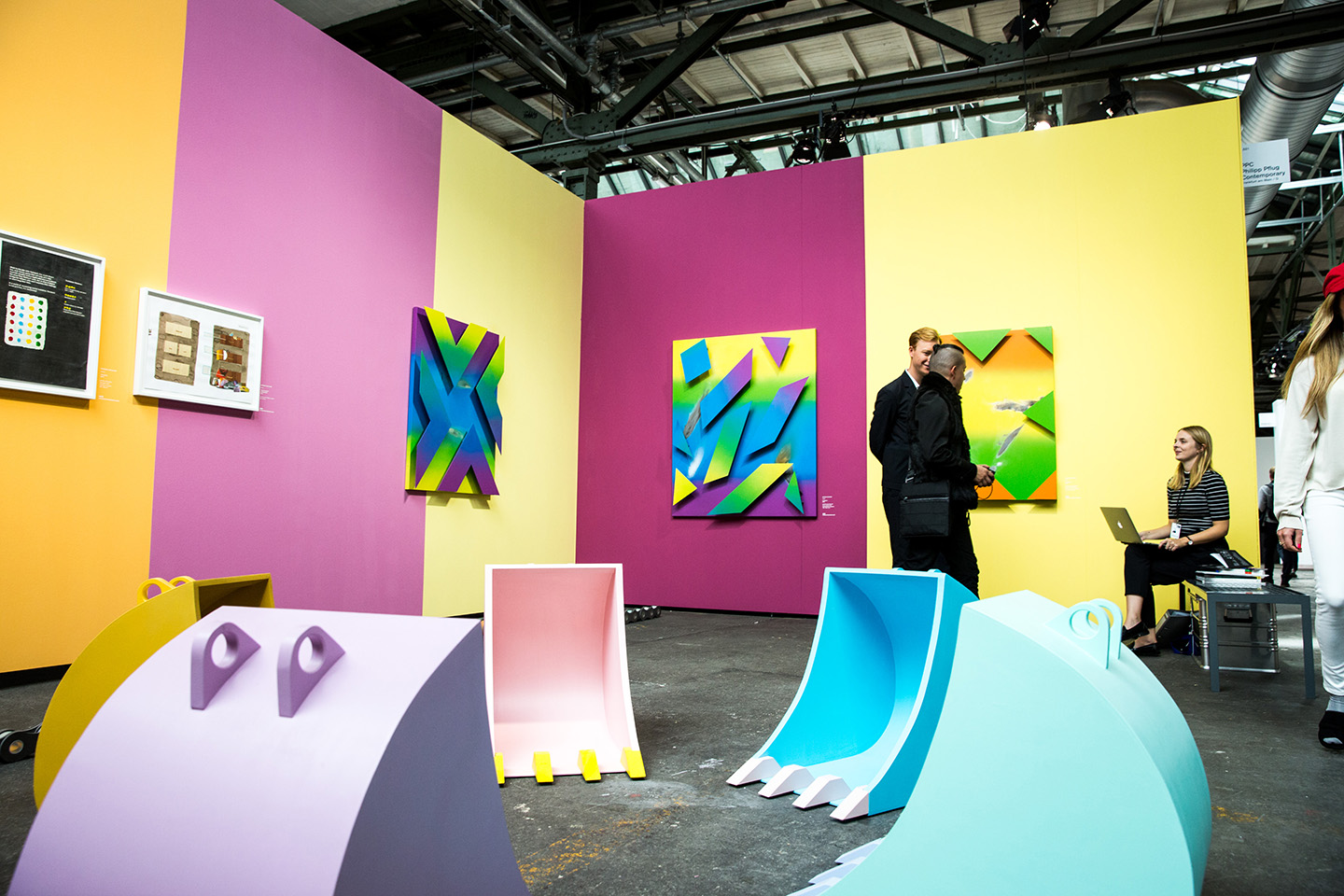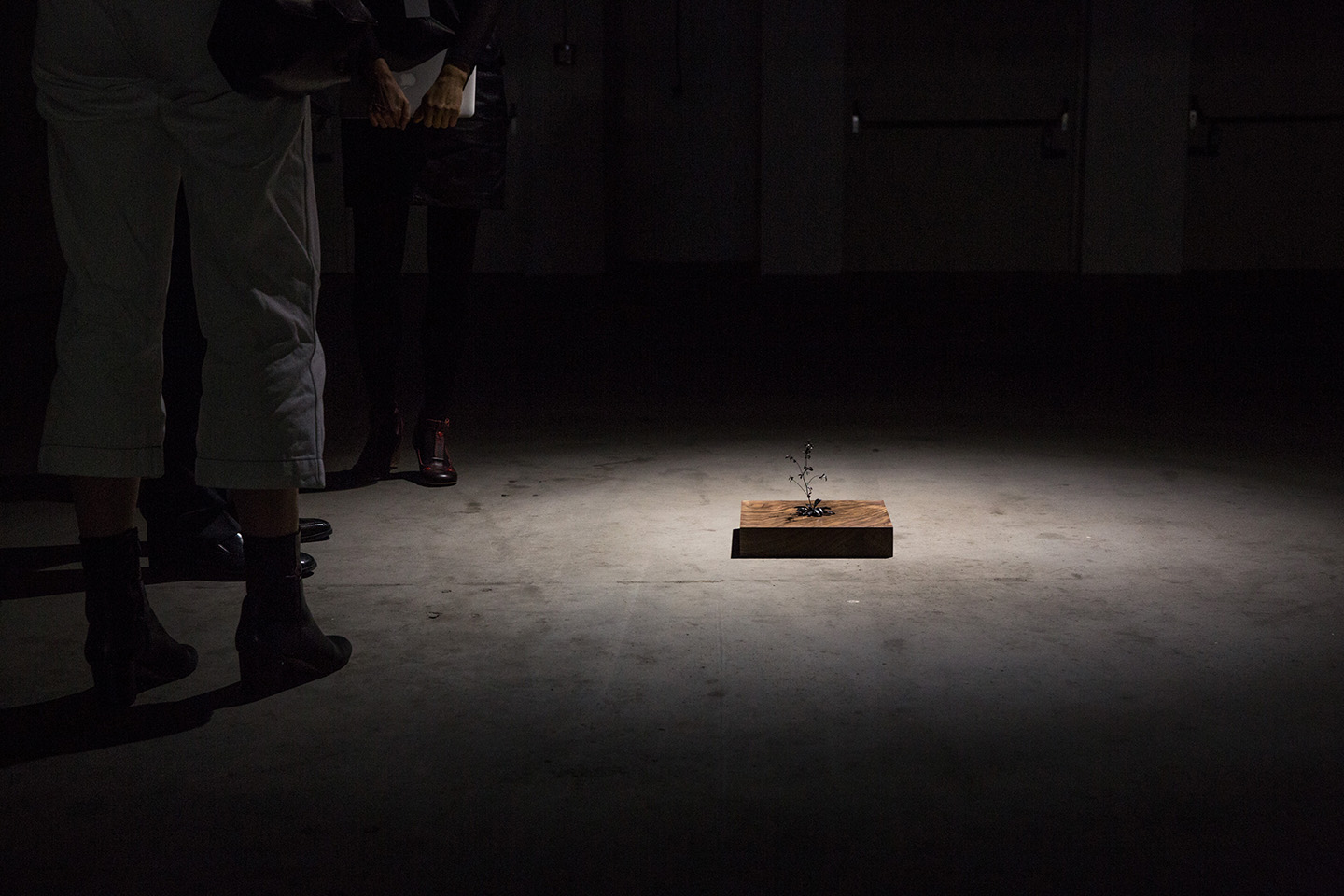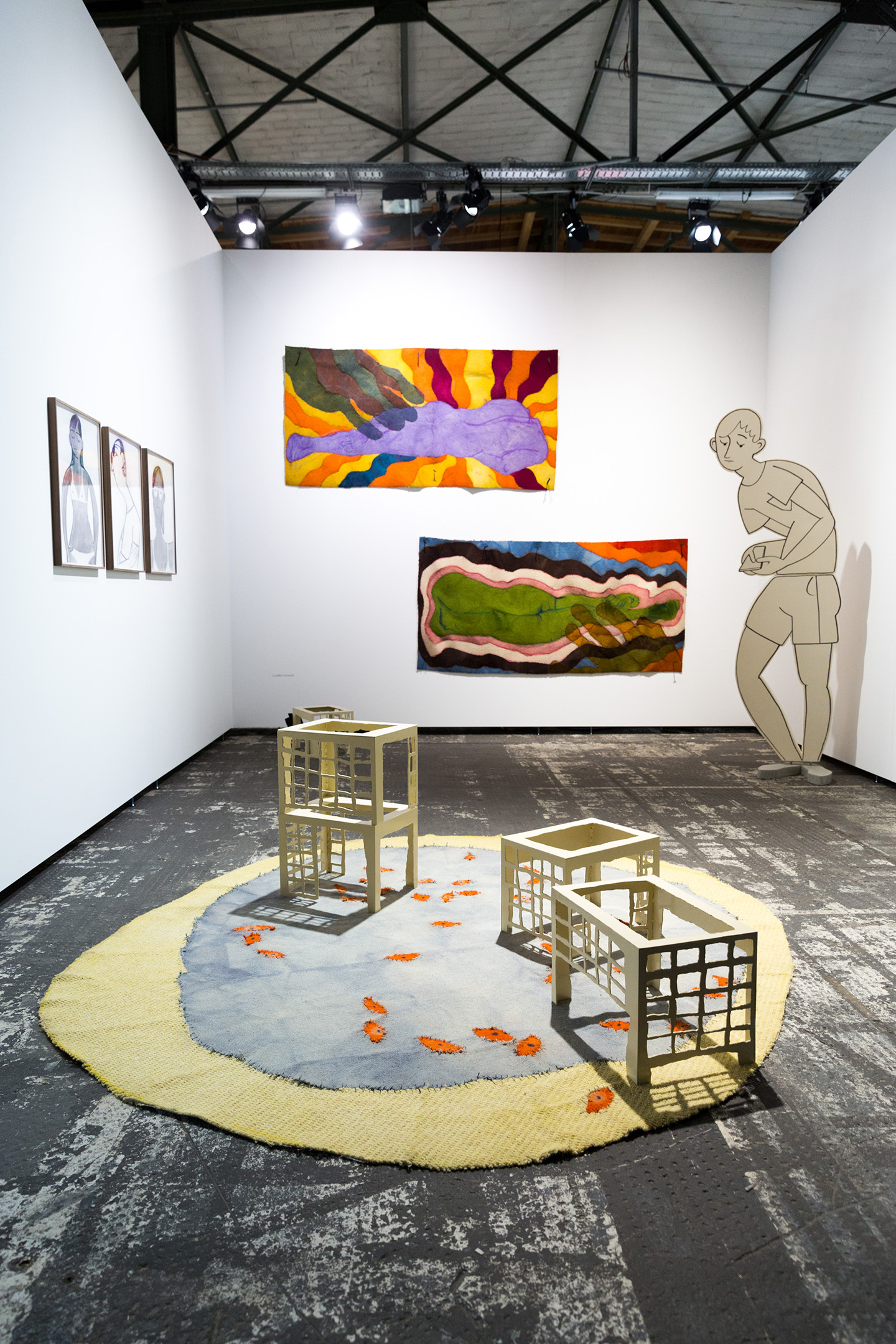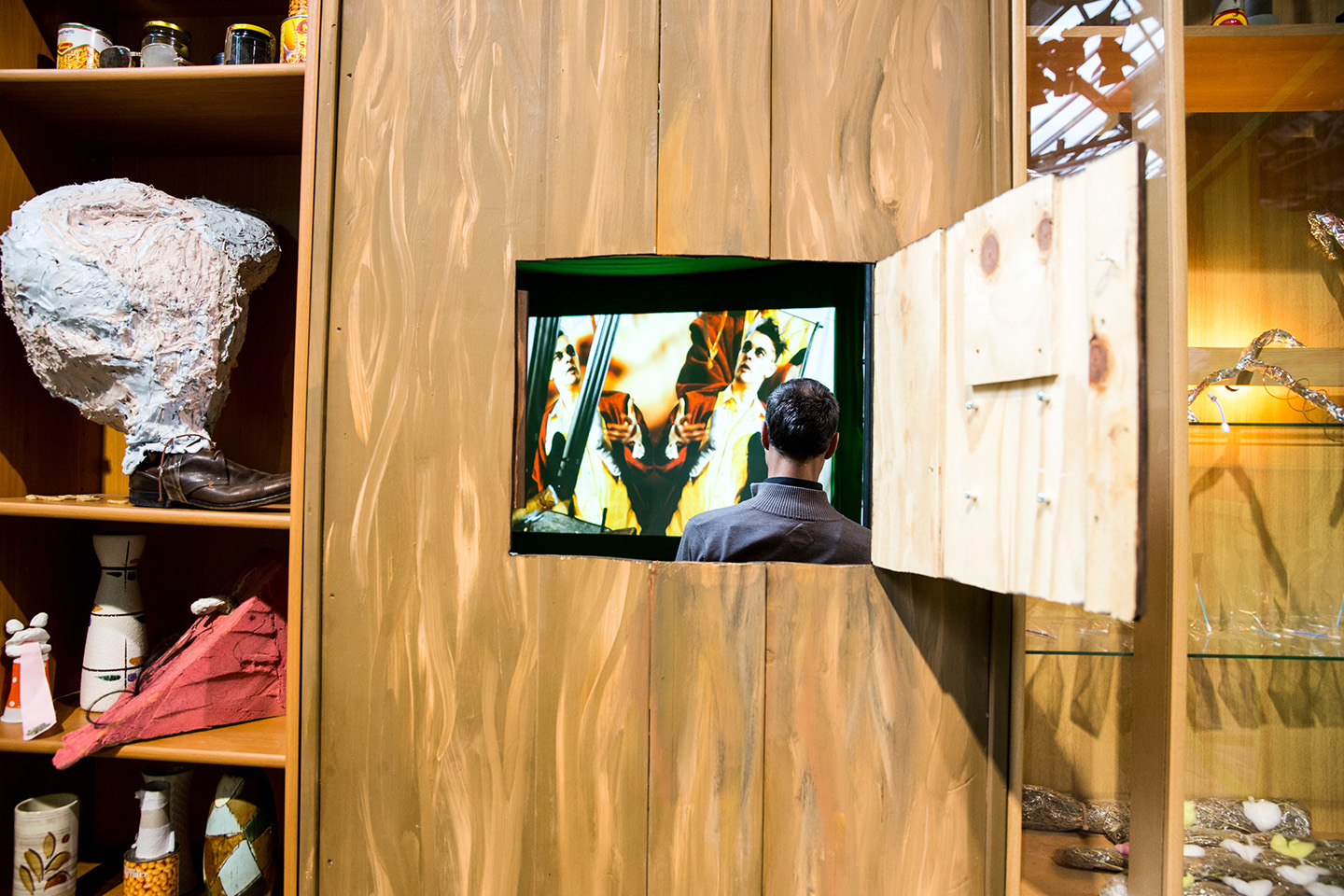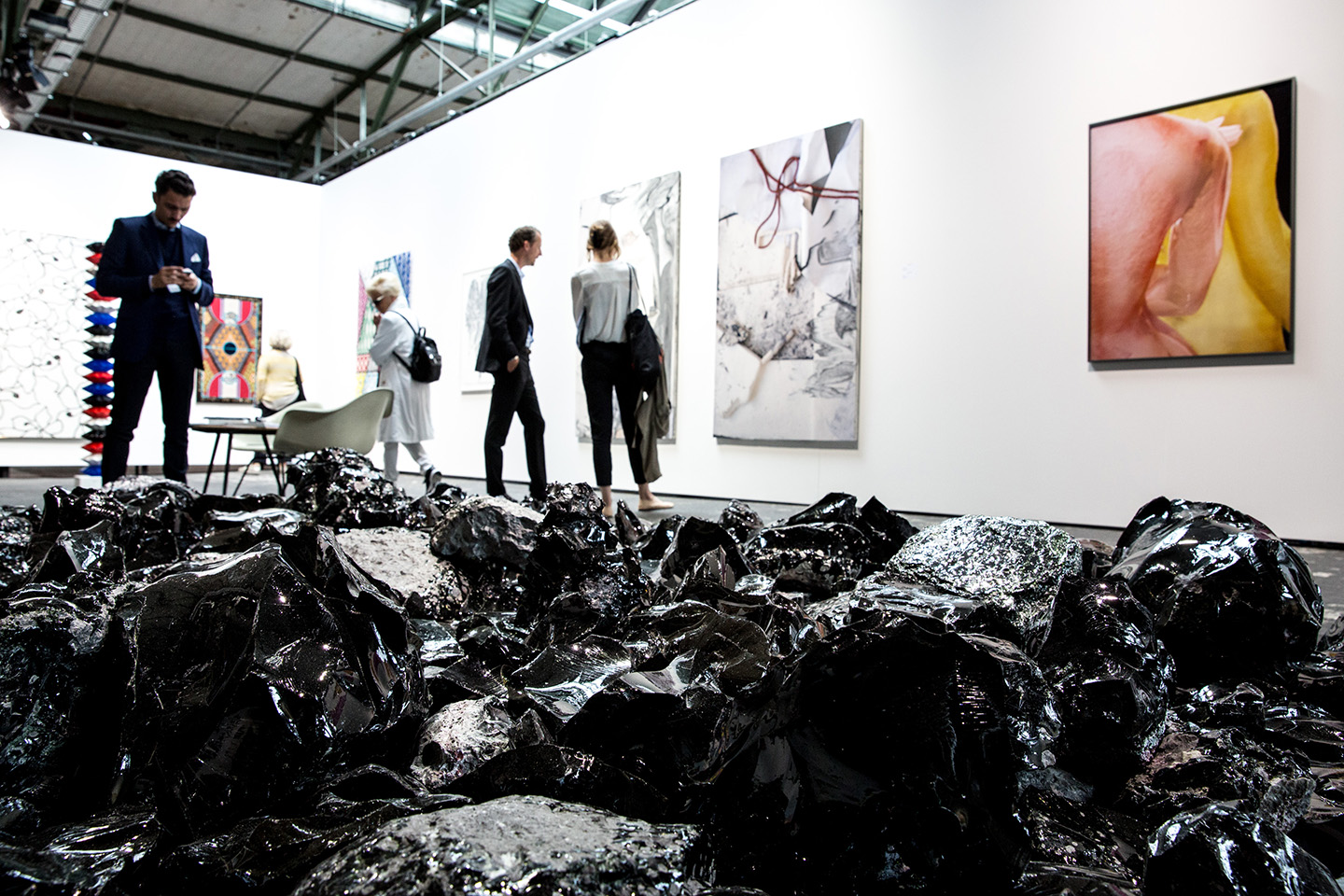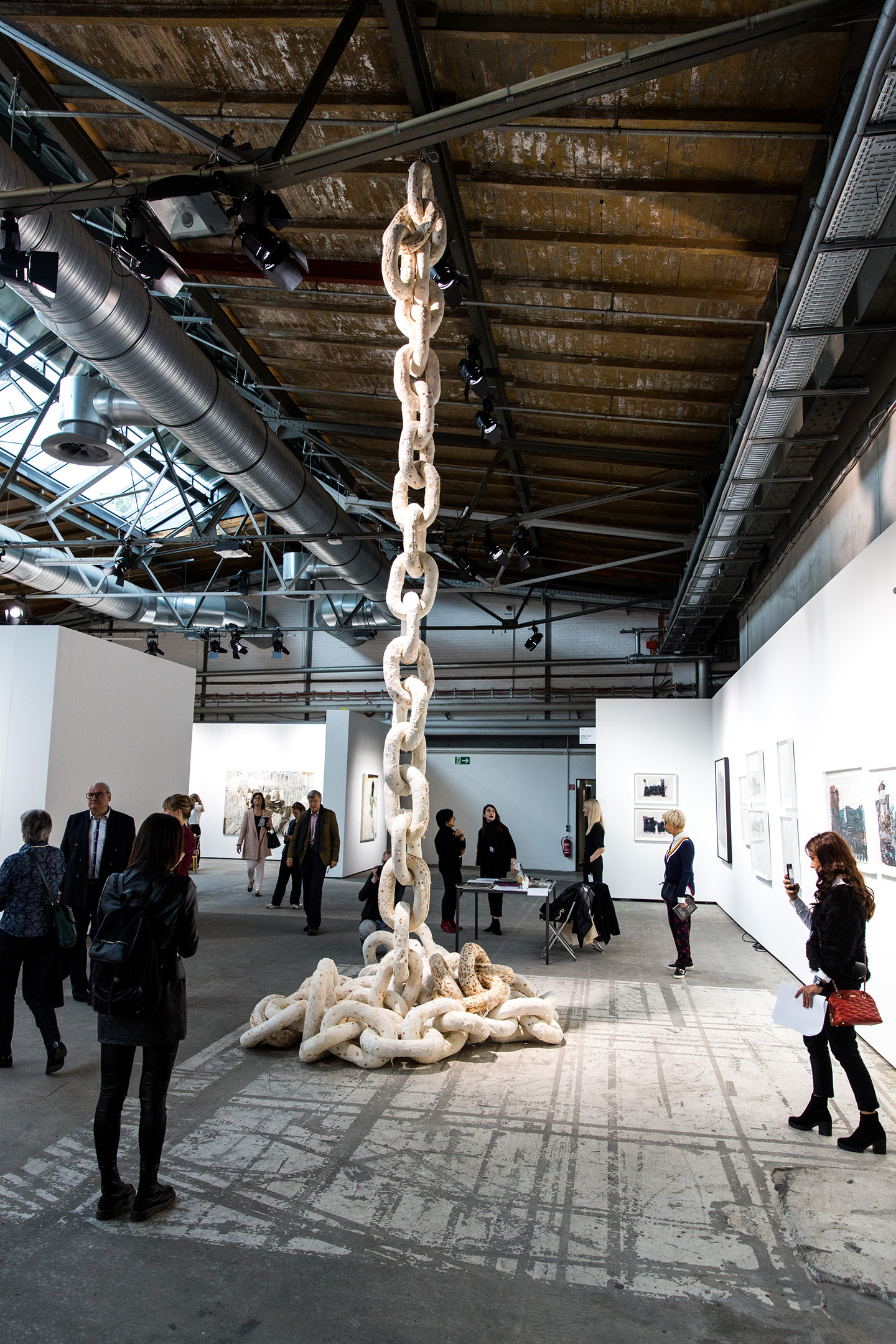 Throughout its four-day duration alongside the main exhibition, art berlin will also host a diverse program of events developed by Valerie Chartrain and Nele Heinevetter (niche Berlin) in collaboration with Berlin-based artists. The program encompasses talks, studio visits, walks in the city, and many more. Some of the highlights include a filmic lecture by video artist Eli Cortiñas on how narration can be manipulated with the subverted use of montage, as well as a studio visit with artist group Peles Empire. On the occasion of their first monograph, Slavs and Tatars will discuss the importance of publishing within their practice; and Suse Weber will open up her sculpture and text production studio. On the more esoteric side of things, Annabel Daou will offer her services as a silent fortune-teller, transcribing her readings onto paper; while Uwe Henneken will host a shamanic journey into the subconscious, led by healer Roland Sprung.
Find the full program here.
An interview with Maike Cruse, director of art berlin
Mousse: This year's first edition of art berlin will replace abc art berlin; could you please expand a bit on what will be the main differences and developmental objectives in this transition?
Maike Cruse: art berlin has emerged from a partnership between abc art berlin contemporary and Art Cologne and is organized by Koelnmesse. Even though we thoroughly enjoyed abc, after a successful run of 9 years, we decided to veer away from its relatively experimental approach and put our efforts toward a classical art fair with a more commercial focus. art berlin will host 110 gallery booths.
M: Berlin is, indubitably, a crucial hub for contemporary art; what will be the role art berlin in the city's scene—both for the public, the producers, and the dealers—and in which way do you expect it will contribute to Berlin's cultural life in general?
MK: Next to Gallery Weekend in spring, art berlin will be the second main art event in Berlin starting this fall, attracting art lovers from all over the world. Many institutions and galleries open new shows after the summer break, and the city joins in with Berlin Art Week.
M: Could you please talk a bit about the role of modern art in the fair: Is it a strategic area of growth for the fair?
MK: About 70 galleries who used to participate in abc are now part of art berlin as well. In addition to those galleries, we included some 20 young galleries, many of which are taking part in an art fair for the first time. We also included galleries presenting modern art, which is in turn expanding the various segments presented at the fair.
M: Where would you say resides the uniqueness of the brand new art berlin in the European fair scenario?
MK: art berlin is a regional art fair taking place in one of the most important art production capitals, Berlin. The core strength is the fantastic gallery scene, which works closely with artists who live here. It's a Berlin-based fair showcasing numerous new artistic voices coming out of Berlin. Also, the fair is accompanied by an artist-centered program, including performances, studio visits, and talks.
M: What would you recommend seeing during Berlin Art Week?
MK: I'm excited about the second edition of the Festival of Future Nows at Hamburger Bahnhof from 14–17 September (same dates as art berlin) with more than 100 participating artists who previously were Olafur Eliasson's students. The retrospective of Harun Farocki at n.b.k. is a must-see, as well as the show of Monica Bonvicini at Berlinische Galerie—I like how she approaches space, especially in this show. These exhibitions will go on even after Berlin Art Week, so there's plenty of opportunity to see them.
Find the full program here.