REVIEWS
Special Berlin Art Week
Close
1
2
3
4
5
6
7
8
9
10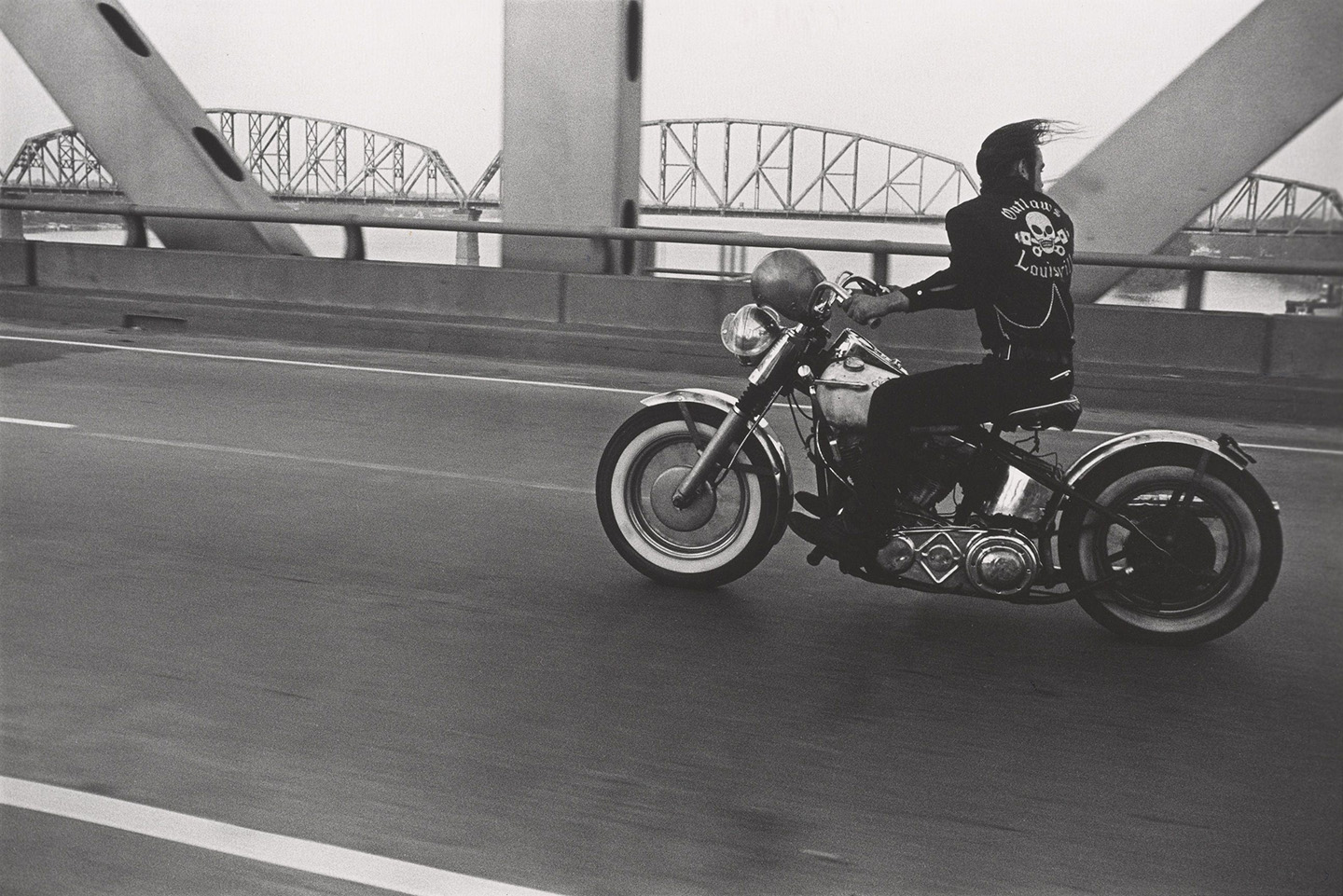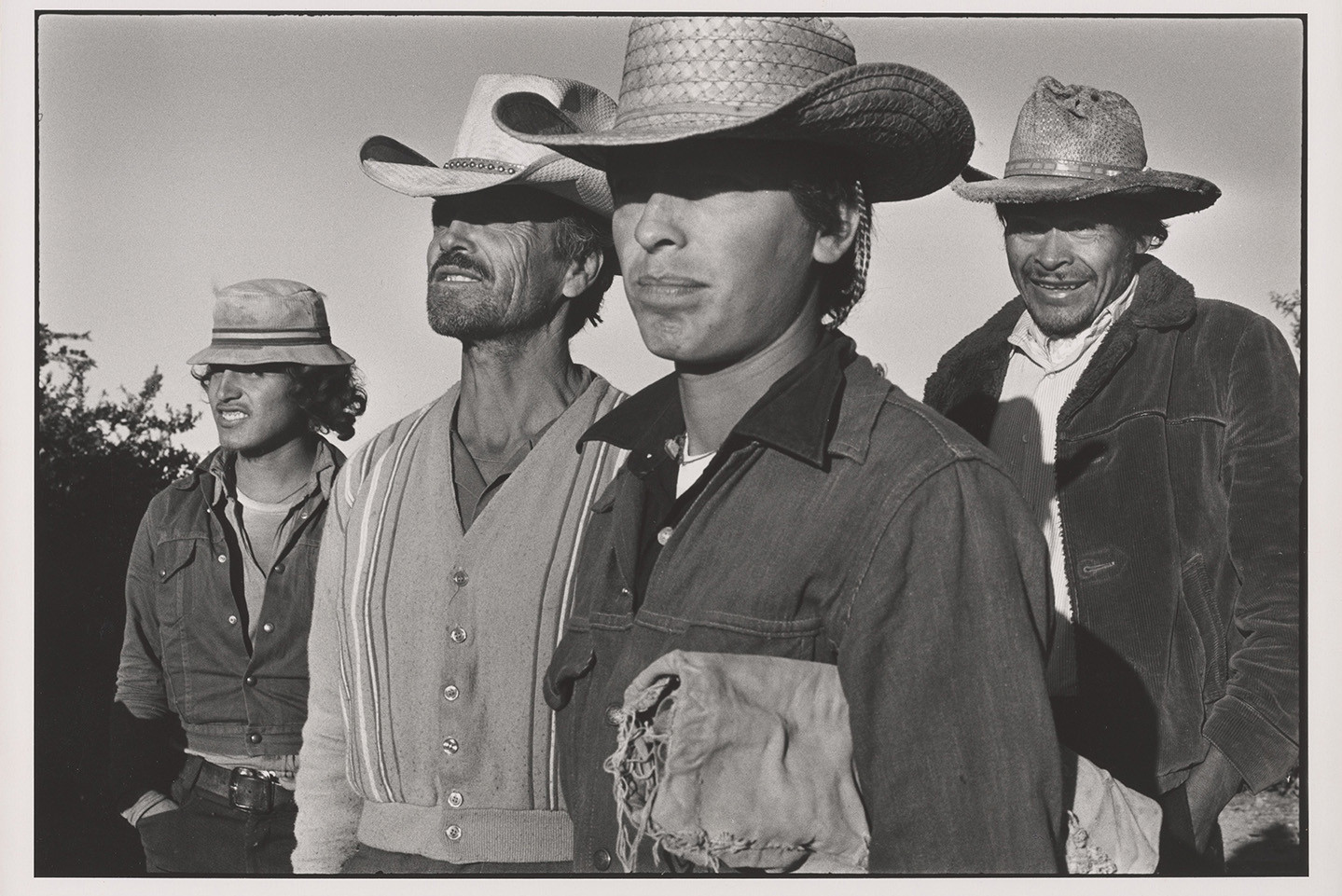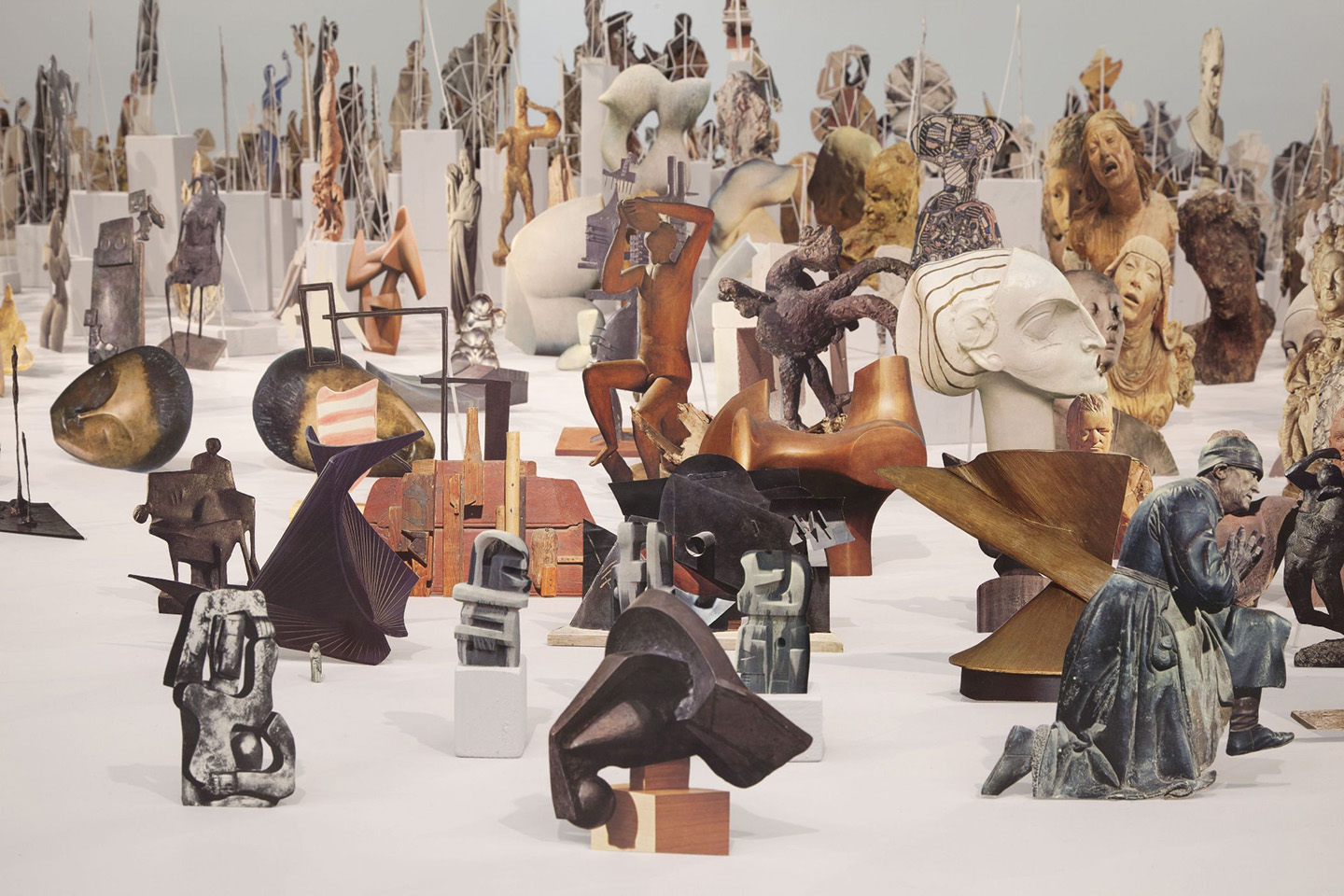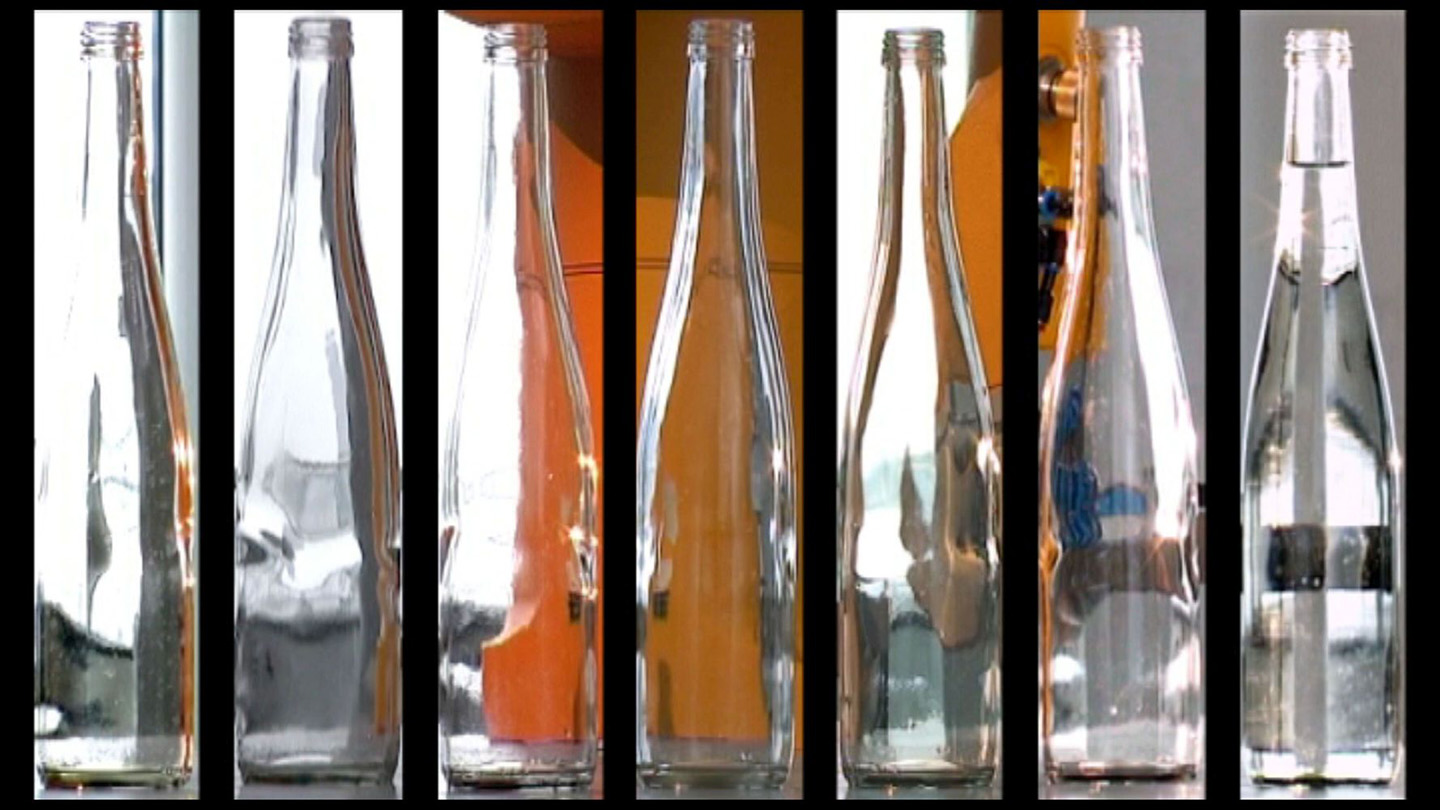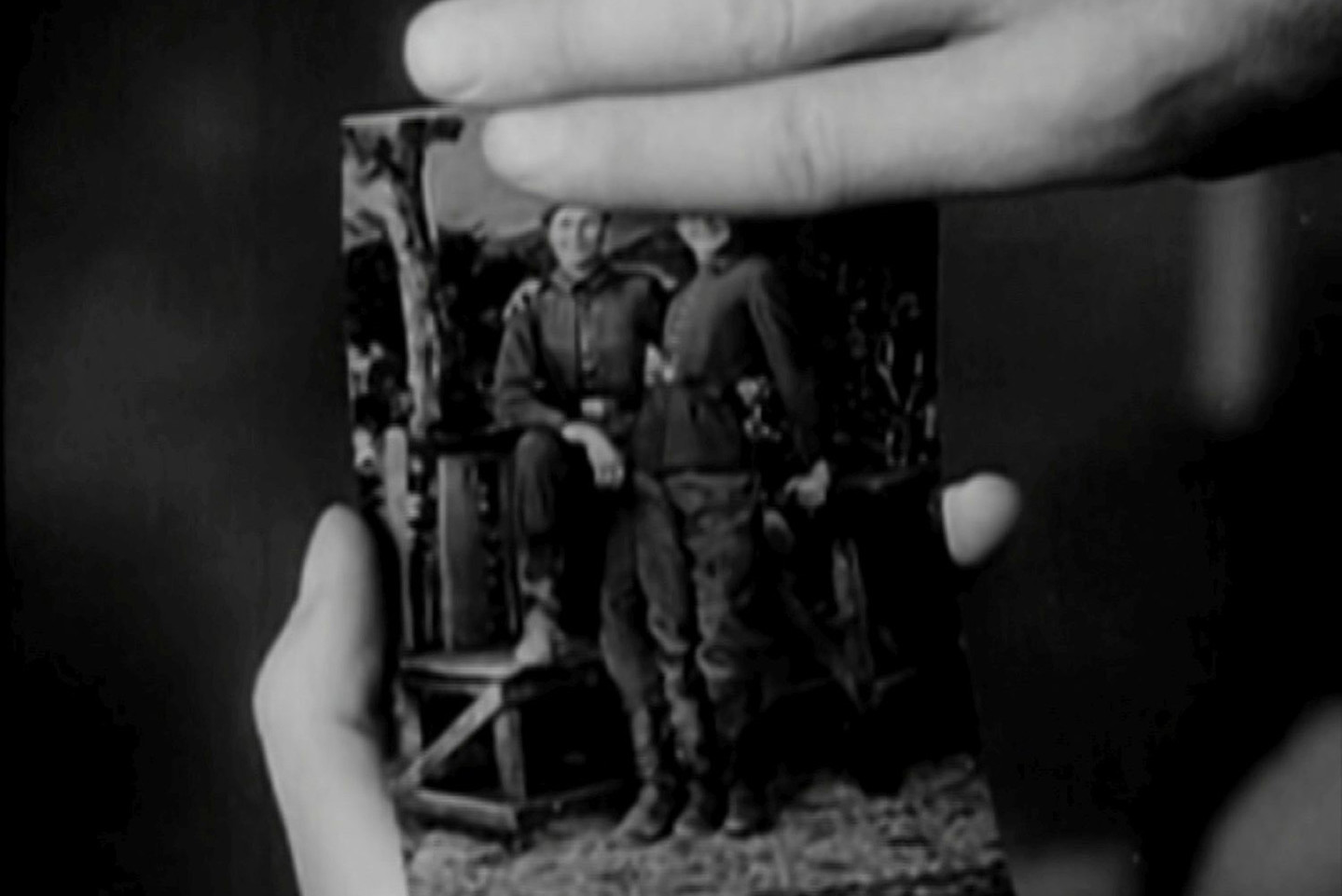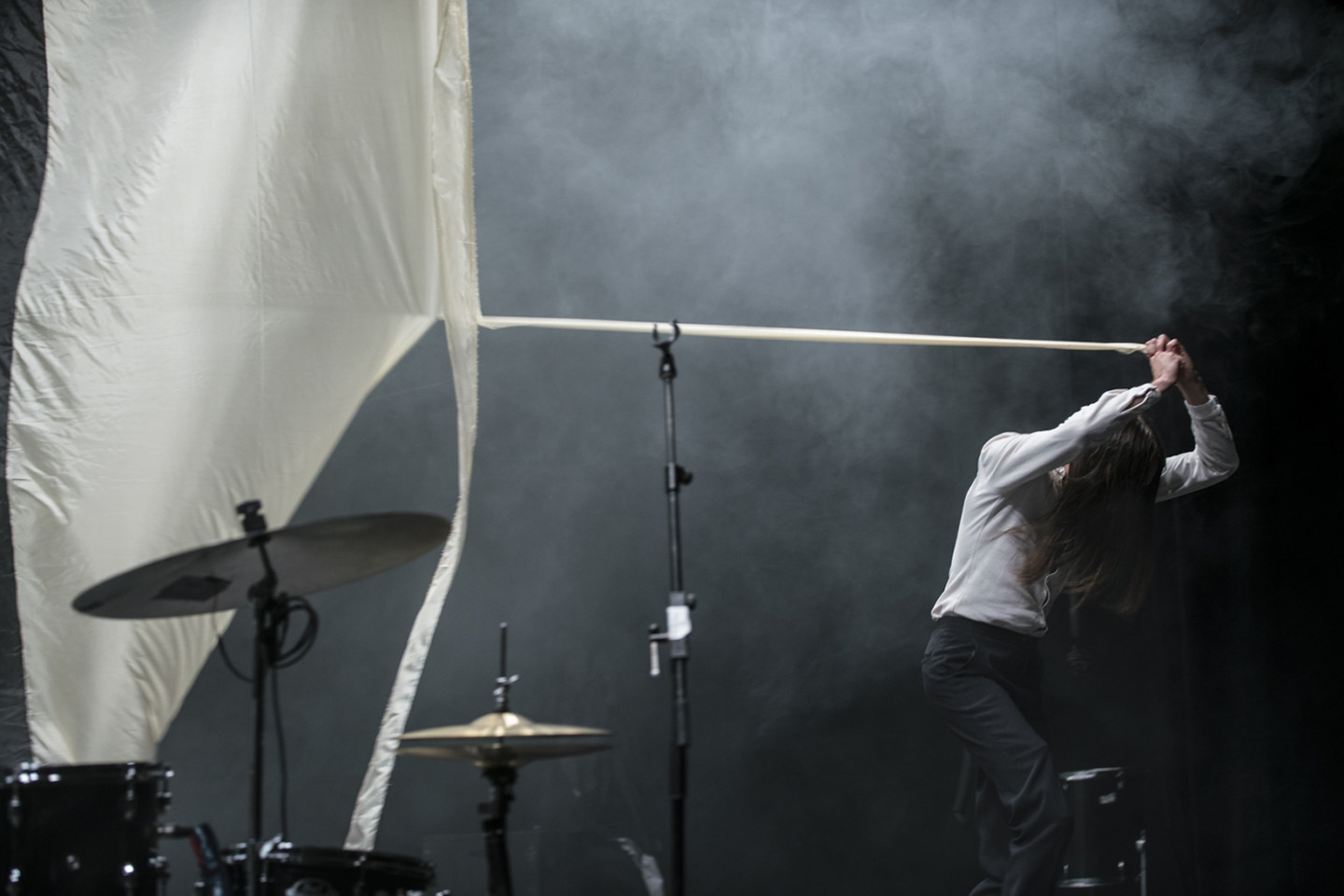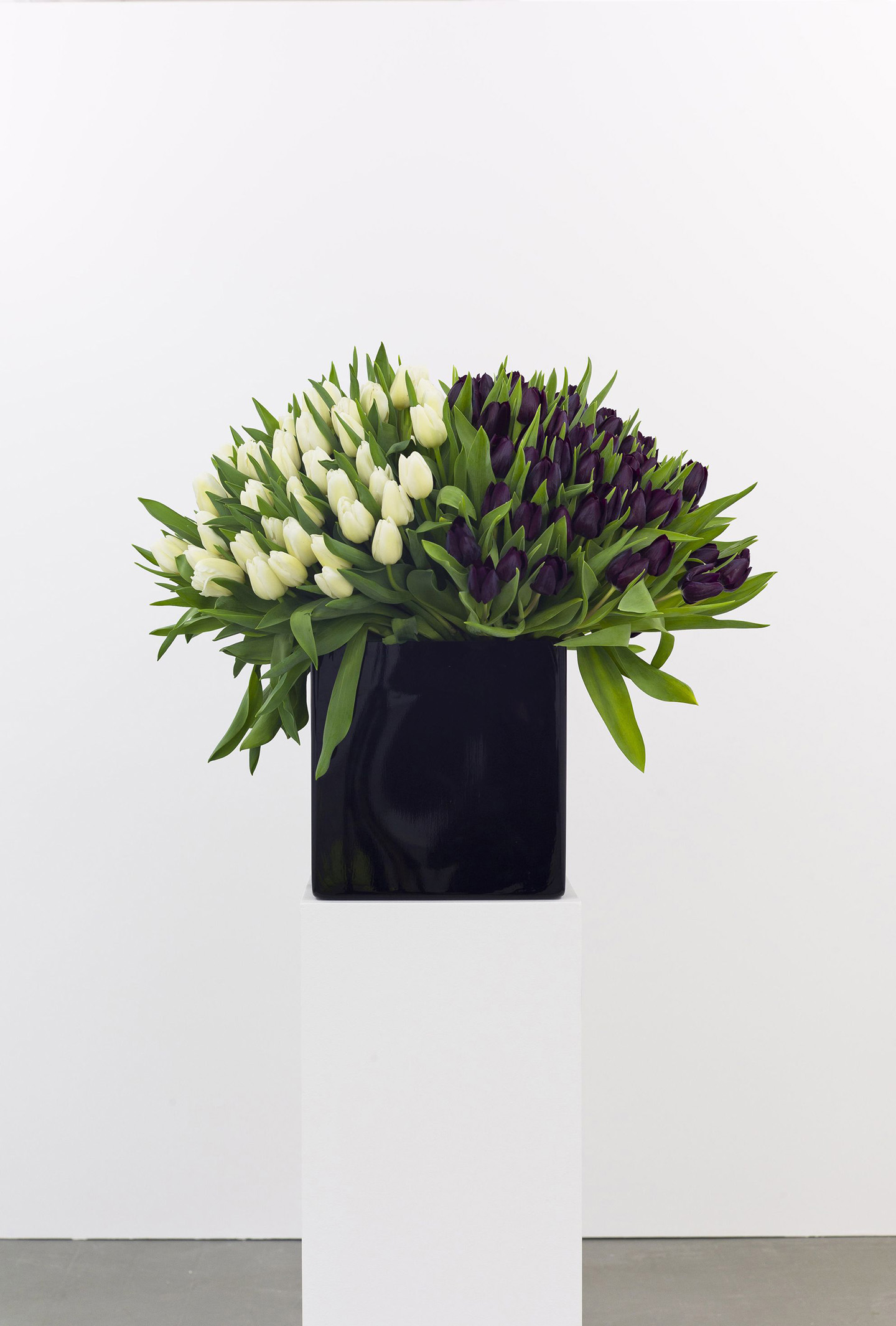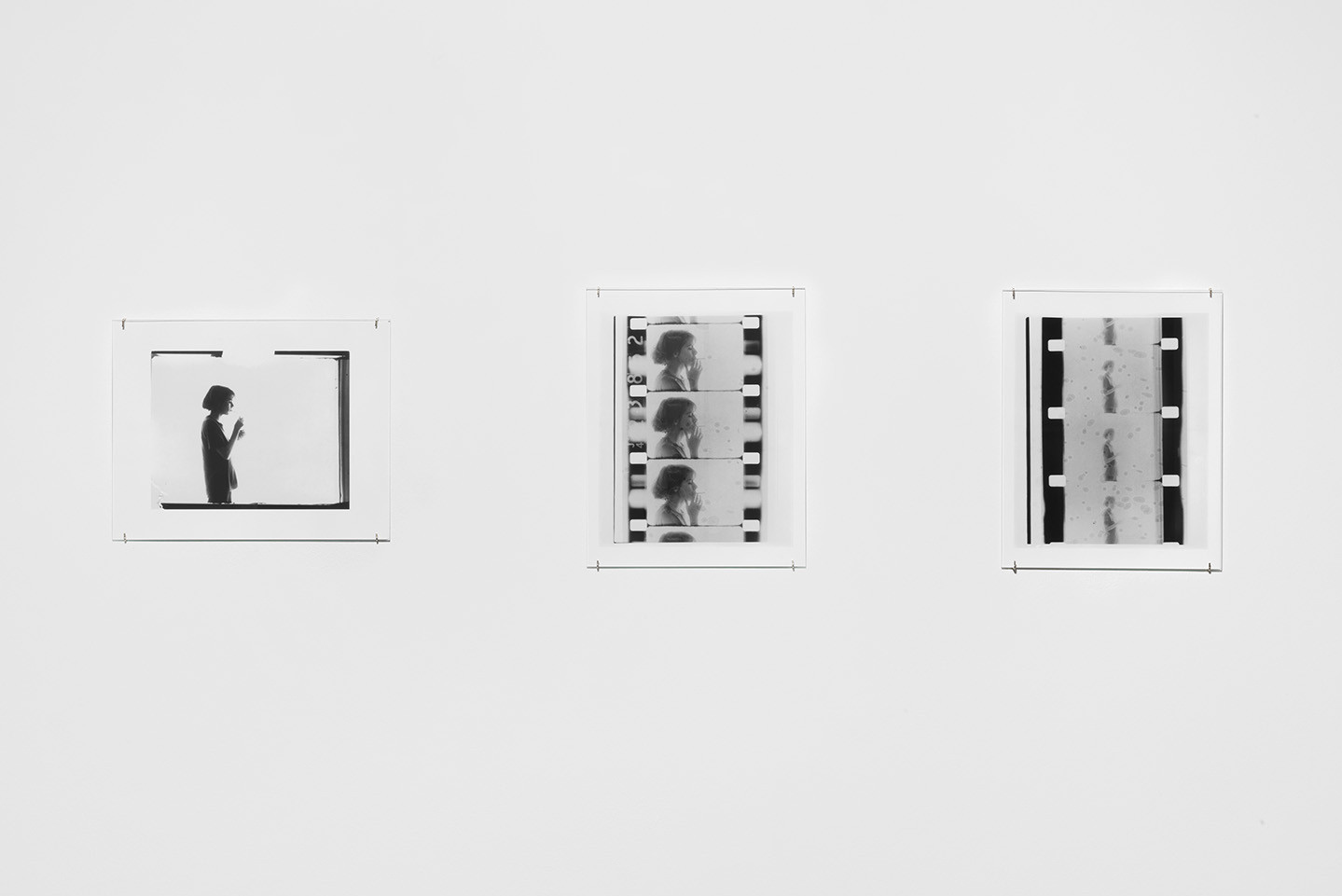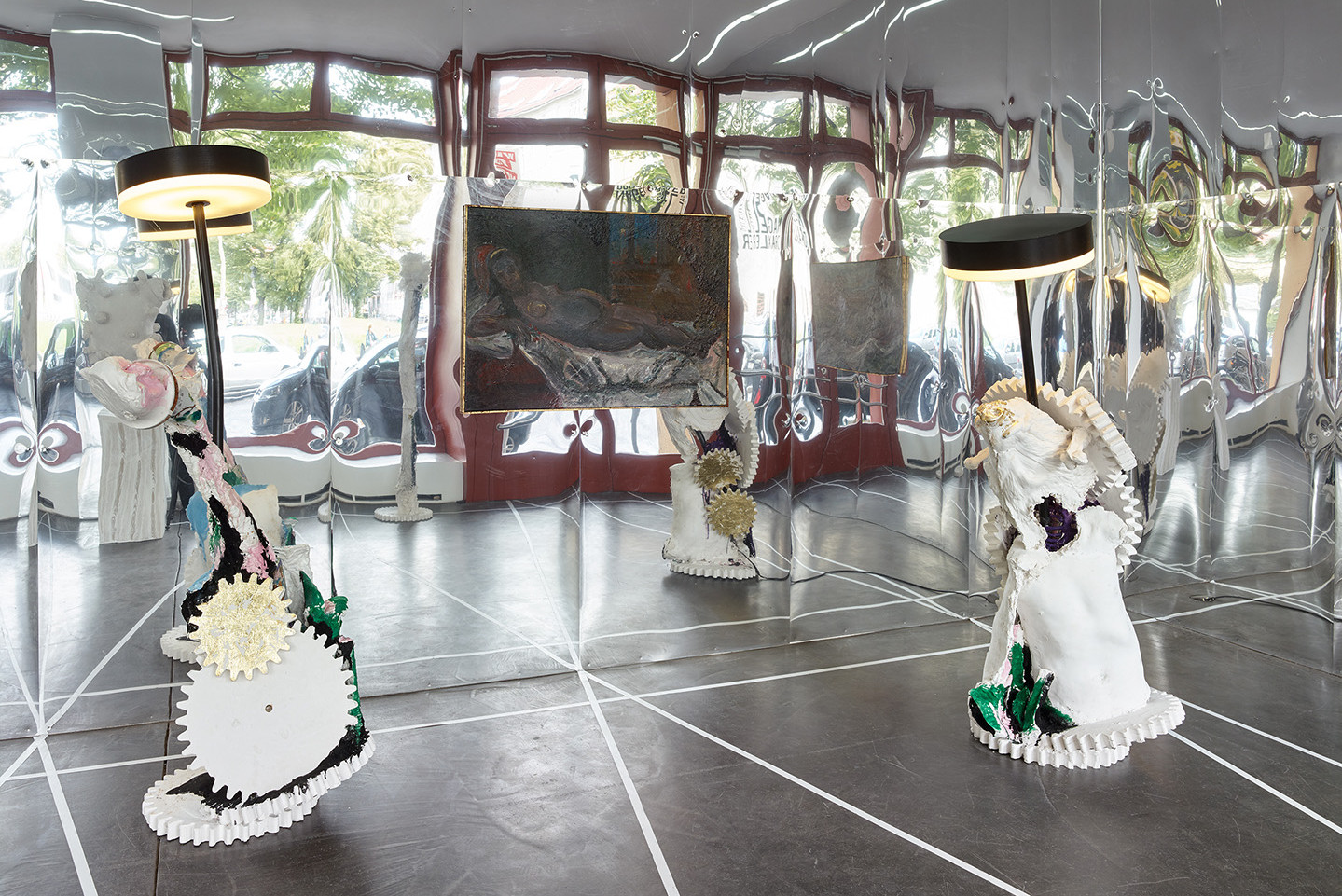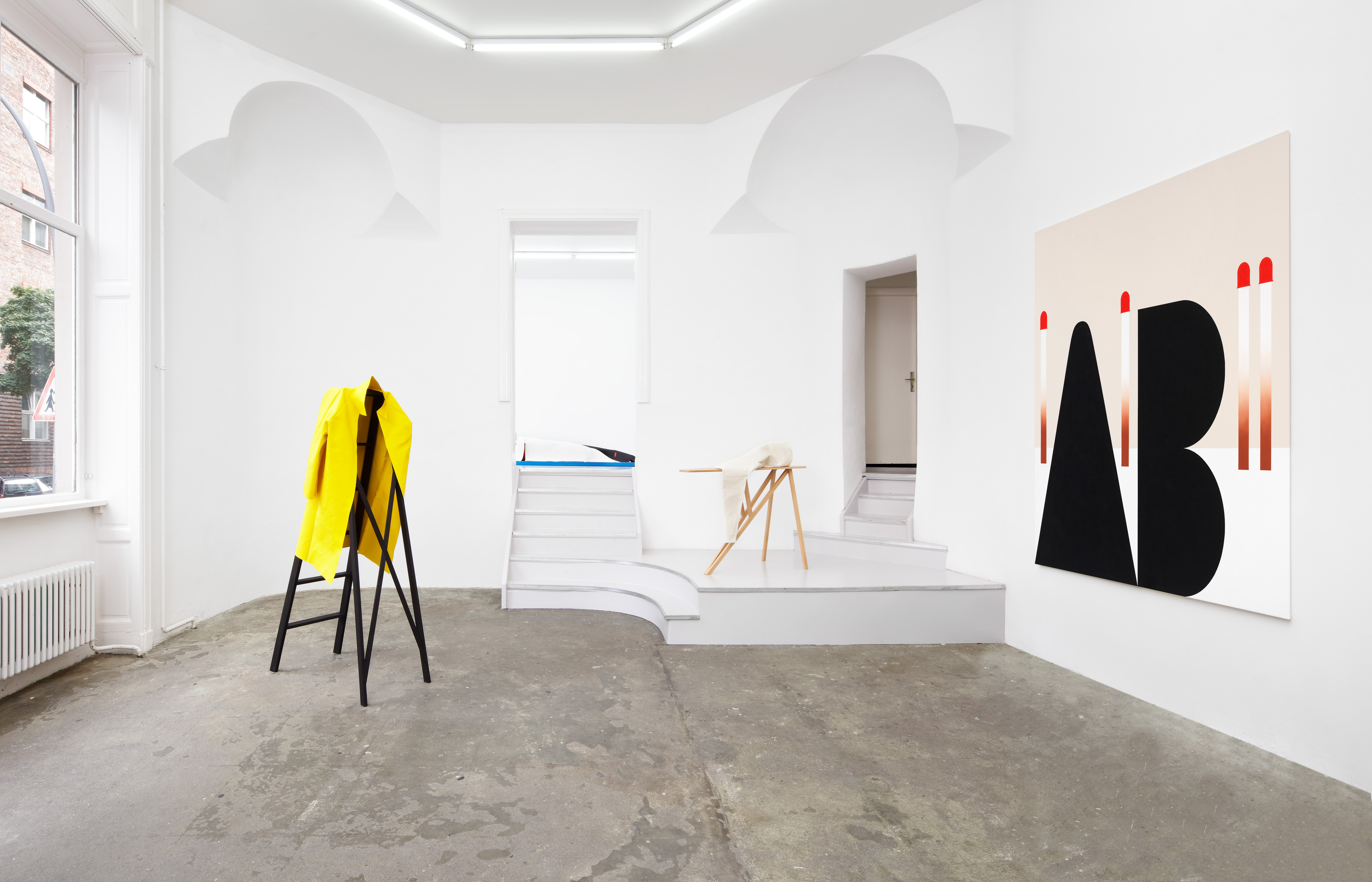 by Mitch Speed
On the last evening of Berlin Art Week, a man in his mid-seventies, with an ear piercing, wispy white hair, and hiking sneakers, walked into the newly renovated Delphi Lux theatre, just Zoo train station. I remembered the man, not only because he turned to be the artist Danny Lyon – whose films we had come to watch, in conjunction with a retrospective at C/O Berlin – but also because such unassuming ensembles stand out, in raven-cloaked art world soirees. Evidently, the city had also made an impression on Lyon. "I'm having a great time," he told the audience. "It's filthy here. Broken bottles and cigarette butts everywhere. Reminds me of New York."
Indeed, the last few days found artwork messily entwined with its context, as viewers criss-crossed Berlin, in pursuit of openings, events and performances. Killing time before Lyon's screening, I noticed a pair of men standing on the corner, with a white pit-bull. Their ensembles closely mirrored my own: skinny jeans, sweatshirt, generic high and tight hair-cuts. But quite unlike myself, one boasted a neck thickly wreathed in scars – not the variety produced by surgical procedures. By way of this sighting, Lyon's film Willie (1985) took on unexpected, local resonance. The picture was an exhausting profile of a Latino man and his New Mexico community: resiliently spirited, though plagued by drugs, poverty, and a dysfunctional judicial system.

In such ways, Berlin Art Week – a five-day platform for culture centered around two art fairs – became a strange lens through which to view the city and its people. For this reason, film and photography initially stood out – uniquely capable of showing people to one another, with some measure of nuance and complexity. But as the week progressed, this tidy theory broke down, into a much more fractured, and conflicted affair.
All the same, these five days contained a vein of recorded images, which found its way underneath the media-numbed skin, of contemporary experience. Few artists are more emblematic in this regard than Harun Farocki. Since his passing in 2014, Farocki's influence has hurtled skyward. Here, it landed in no less than three venues; the Arsenale Institute of Film and Video Art hosted a retrospective of his films, while the perennially sharp SAVVY Contemporary staged an exhibition of artistic and discursive reflections on his work, titled El Usman Faroqhi Here and Yonder: On Finding Poise in Disorientation. SAVVY's title made reference to Farocki's birth name, which he augmented, likely to avoid confusion and racist essentialisms. Smartly, the title also indexed the project space's counter hagiographic intentions: its positively deconstruction the artist's swelling myth.
At the Neuer Berliner Kunstverein, that Farocki's work between cinema and gallery constituted a pithy self-explanation, for its influence on younger artists. Therein, viewers were dwarfed by a projected video called Re-Pouring (2010) in which glass bottles, set in a row, were systematically filled and emptied of water – one into the next – by a mechanical arm. Somehow, the work's Sisyphean numbness pricked an awareness of industrialization of sustenance, without falling into facile polemic.
It's not that such nuanced methods are more worthy than bold ones, of course. It's just that work like Farocki's – which often performed similarly glancing critiques on the visual mediation of war – holds open an important place for non-moralizing poetic reflection so that light can be put on the confounding web made between psychology, the body, media, and social circumstances. In this region, Farocki has a counterpart in Moyra Davey, the photographer, filmmaker, and writer, whose Portrait/Landscape was showing at Galerie Buchholz. A feat of subtle autobiographical complexity, the exhibition took as its subject the situation of being at once an artist and a mother, while never reducing the artist to that equation: always rigorously following the chains of influence that conspire to form personhood.
In the essays that serve as narratives for her films, Davey oscillates between percipient memoirist, and tremendous collager of quotations. In the latter regard, her visual analogue could be Geoffrey Farmer, whose The Care With Which The Rain Is Wrong opened in the dual octagonal spaces of Schinkel pavilion. Like his epic Leaves of Grass (2012) for Documenta 13, both of the works Farmer installed here, collapsed vast history into singular experience. While Boneyard (2013) found a large circular plinth populated by hundreds of icons and statues excised from the pages of Italian art monographs, Look in my face; my name is Might-have-been; I am also called No-more, Too-late, Farewell (2013) was a projected slide show of historical images, beneath a tingling and growling soundtrack.
Typical of Farmer's work, both pieces escaped whimsy by the skin of their teeth. What they escaped into is a fuzzier matter: the strange texture of time slipping towards some enormous repository, which always seems to crash back into the present, even while receding behind it. En route to stretching experience past the bounds of daily mundanity – go to work, don't fuck it up, pay bills, vote, read the news, throw a couple of facebook likes towards a good cause – At once entertaining and inquisitive, Farmer's artwork court's a ridiculous or fantastical description, when translated into everyday conversation. That it can be translated into that language, is the work's humane strength.
The best works in Berlin Art Week operated in this way, tensioning critical ambition against the vulnerability inherent in pleasure. Of course, a somewhat large and somewhat pink elephant, lurked over this auspicious scene. The event is intended to "promote Berlin as a gallery location," allowing the local "art market [to] show what it has to offer. Reading this mission, un-generous viewers could easily interpret the many events just mentioned, as discursive window dressing on an essentially commercial enterprise. For artists, participation poses an existential dilemma: while increased collector purchasing power in Berlin might make careers more feasible, it will also be coupled to increased property values, which translate to increased rent. And that will be – is in fact already becoming – the end of Berlin's reputation as place where one can undertake the risky, failure-plagued endeavour of making art.
This isn't news to anyone who's gone apartment searching, recently. In May, the municipal government reported an almost ten percent rise in rent prices, over the past two years. But given the emancipatory rhetoric often hitched to contemporary art, it's clear that any person who believes in the field's deeper precepts – that life's complexities can and should be reflected through abstraction, poetry, and otherwise enigmatic means – it is necessary to accompany one's participation in events like this, with support of activist movements fighting to keep the city livable. Shirking this responsibility means siding with a neoliberal value system that prioritizes personal gain over collective good – however messy the latter might be. Were such efforts more un self-consciously taken up by artists, it'd be a whole lot easier to appreciate works that, while being less politically inclined, but sizzle with human ridiculousness.
Case in point: Miet Warlop's two performances HAU1. Warlop's productions approximate a union between Buster Keaton's physical comedy, and Niki de Saint Phalle's gushingly colorful shooting paintings. Fruits of Labour – performed with Tim Coenen, Seppe Cosyn and Joppe and Wietse Tanghe – found her work simmering in a bizarre crucible, along with glam rock motifs and Harlem Globetrotter antics. Having opened the show atop a rotating turntable and clad in a sequined bodysuit, Warlop was shortly eclipsed by a bare-chested rock and roll Jesus, who shimmied slow-motion guitar solos: when not shrouded like a crooning mummy, or crucified to a styrofoam monolith. As the lurching and long-haired band played, colored fluid arched across the stage. Indulgent though this spectacle might sound, it shared with Keaton an undismissably clever choreography between body and prop.
Fruits of Labour reached its apex, with said rock Jesus covering the Righteous Brothers' heartbreaker, Unchained Melody. As the song goes, "tiiiiime goes byyyyy/so slooooowly/and time can do sooooo much…" Without question, this last few days corroborated the warped relationship between clock time and actual experience. As the event played out, a plenum of FOMO expanding relentlessly in one's head. As if describing an intramural track meet, one friend put it to me like this: "I've literally gone 100% the whole time, and still come up short." All a person could really do was put trust in their own subjective path through the morass.
Or, you could defer responsibility to friends to push you this way or that. And so it happened that I came upon Stephen Dillemuth's packed exhibition at Nagel Draxler. Therein, a kind of warm pleasure at finding the German artist's sharply insouciant work, wrestled with annoyance over the obliteration of my earlier thesis, about the superior capacities of photography and film. In Dillemuth's show, I could almost see my well-laid plans twitching on the floor, alongside the artist's absurdist bouquets of plaster cast body parts and industrial components, taxidermied animal bits, and paint. In jamming these cliches together with scattered abandon, Dillemuth also jams a viewer's ability to discern sophistication from amateurism. This is an effort as often pursued in art, as it is seldom carried off.
The phrase embarrassment of riches has a prickly, multifaceted resonance when applied to Berlin Art Week. Lineups for art shows are not usually a thing. But during the opening for Willem de Rooij's retrospective at Kunstwerke, an enthused throng tapered into a cue, that curled out of KW's courtyard and onto Augustrasse – without the bait of free booze, impressively. When I returned the next day to see de Rooij's unwaveringly show without the crowd, my mood spiraled from impressed placidity to ruffled ennui. Excepting a couple of elegant photographs and a Lars Bang Larsen essay presented on a table like a conceptual document, the show contained only two substantial works:; I'm Coming Home in Forty Days (2001) (made with Jeroen de Rijke) was a fifteen minute film, comprised of a single tracking shot of an iceberg, while Ilulissat (2014) consisted of a circle of speakers in a dim room, through which dogs yelped and whimpered.
It's definitely a worthy ambition to bracket beautiful phenomena in this way, thus separating it from the rapid-fire libido satisfaction machine of capitalism. Moreover, de Rooij's reduced presentation was a plucky attempt to keep art active, in the notoriously stultifying retrospective situation. Still, with Lyon's documentation of America's prison industrial complex still in mind, it was hard to justify fifteen minutes spent with icebergs and puppy sounds.
But maybe Willem de Rooij isn't to blame for such weird double binds, which pit pleasure against social responsibility, in a kind of neurotic compulsion to esteem one over the other. The same would be true of Amy Sillman and Math Bass, whose shows at Capitain Petzel and Tanya Leighton issued visually scorching reminders that art is a cultural form productive of experience, as well as a vehicle or agitating deep thinking, in the realm of socio-political engagement.
In this way, Berlin Art Week had the commodious effect of resisting the inane factionalization of art, towards some broader understanding of the discipline's deeply contingent role in the broader culture. That's about as concise a takeaway as is possible. Truth be told, the event left me energized but baffled: encouraged by the volume of material the city has to work with, but troubled by the socio-economic specter lying beneath. As a friend remarked at one particularly lavish party, "a great time, isn't it? But you've gotta admit there's something deeply wrong about it." Rarely has a nail been hit so squarely on the head. It was a very good description of how it feels, to be inside the financially elite art world, which is not to be confused with art itself. Keeping that distinction in mind is the real challenge. In so doing, it might be possible to make sure that art serves life in the city and not the other way around.