EXHIBITIONS
Stefania Batoeva "Still No Masterplan" at Almanac Projects, London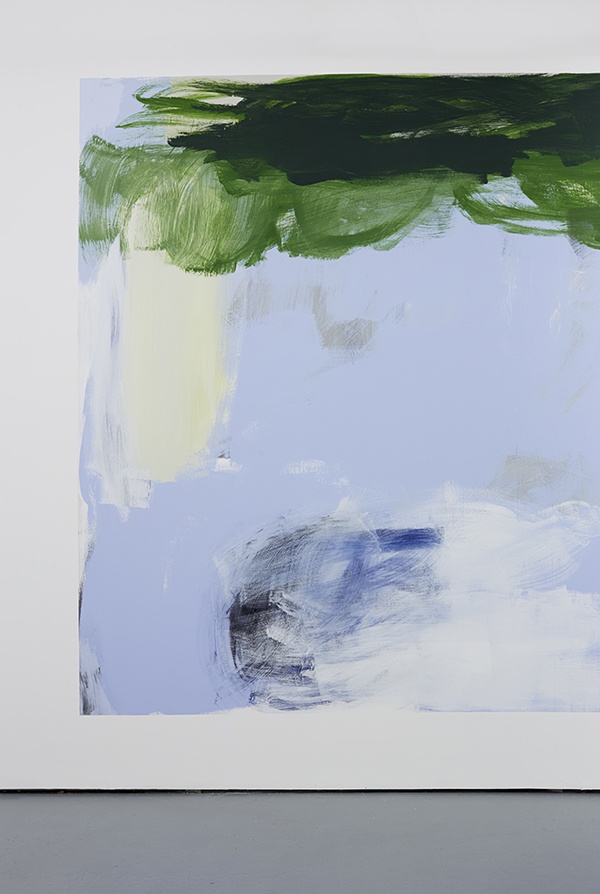 Almanac is pleased to present "Still No Masterplan", a solo show by Stefania Batoeva.
Contemplating the relationship between order and chaos, and the distribution of this balance, the exhibition sets up a promenade that takes an imprint of reality's atmosphere.

In the process of removing bricks from the pavement, the air between the cracks is released. The movement calls for a chain of action that connects perspiring torsos and swirling molecules. A mingling of the organic takes place in the moment of mixing plaster and making marks.
The work starts from the material. In the process of tracing labour, of chasing function, movement becomes solid. Traces of effort and time are absorbed into the gesture of painting and spread across the breadth of the support. In the process of translating the imprints, in measuring the weight of the work, a bas-relief (that medium for proclaiming the glory of toil) juts out of the backdrop like a floating stain.
There is an impossibility of entering into a relationship with the layers of a work, of piercing the surface. Taking a subtle reading of all imperfections, the trace is established as a superficial violence and an ideal of beauty. The reclining nude of Matisse is folded in with the arbitrary ripples of space and time, set in gypsum and tar.
As the artworks converge without ever quite meeting, an oblique plane cuts through its reflections. An invisible line connecting the abstract and the figurative is cut loose, and what remains is the flattened space of weightless reclining.
.
until 22 December 2013
.
Above – Traversing In Context, 2013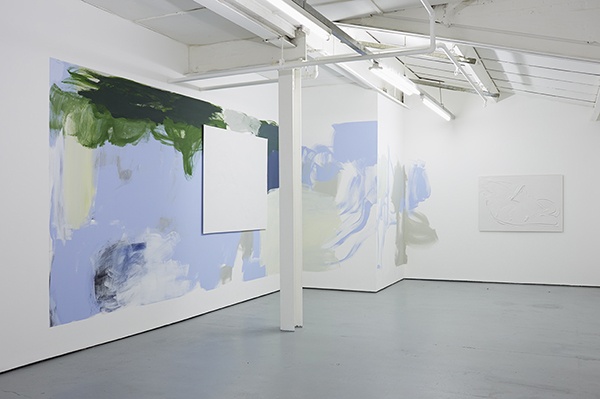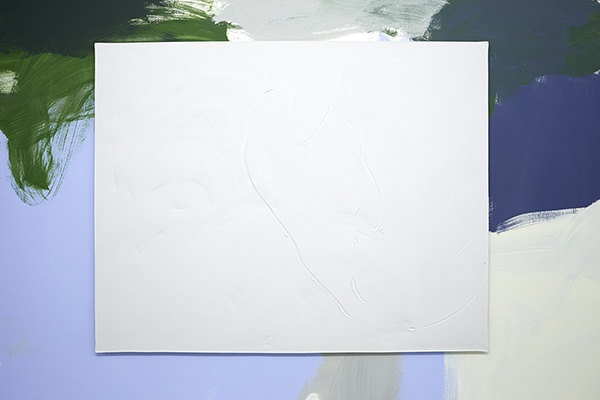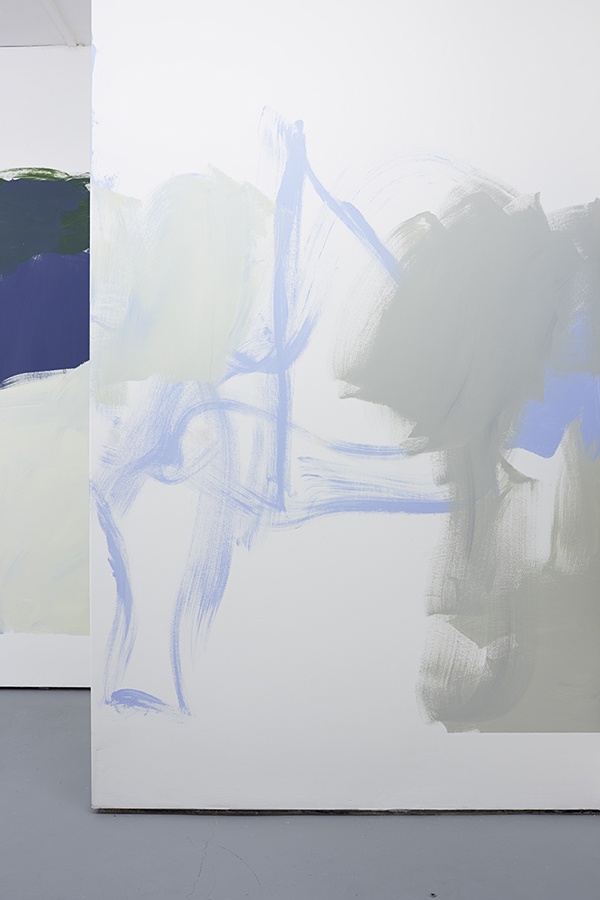 Traversing In Context, 2013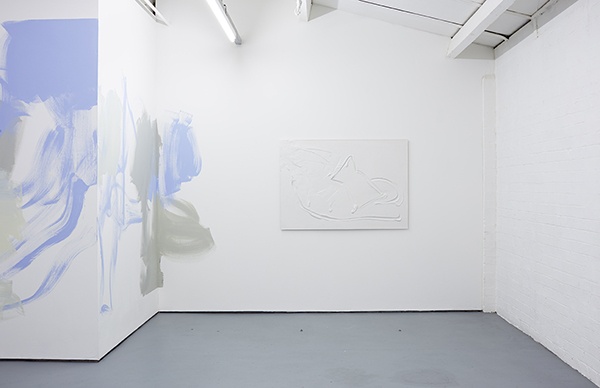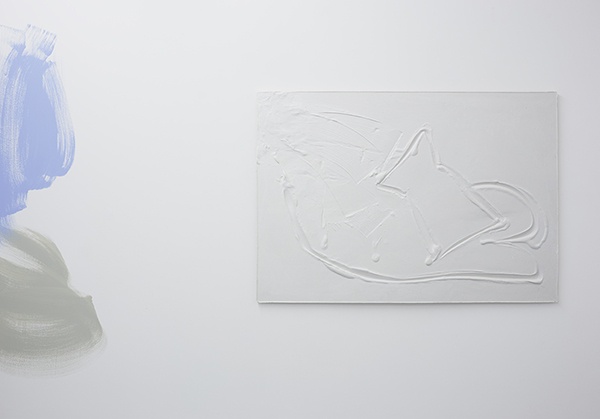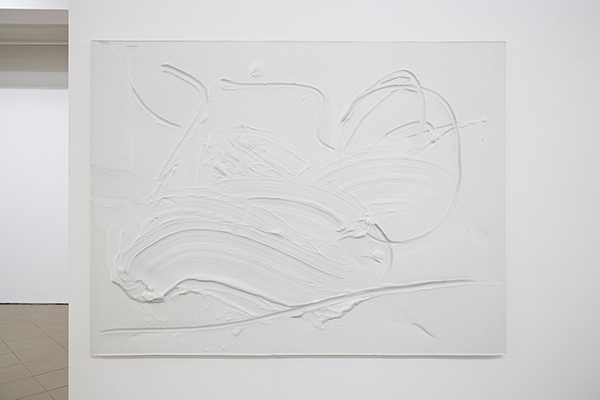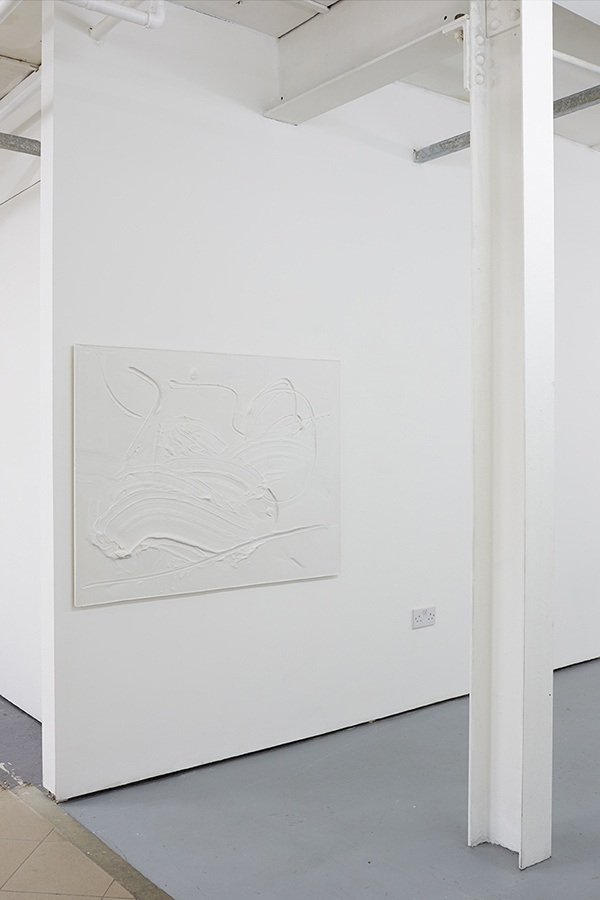 Bright New Molecules, 2013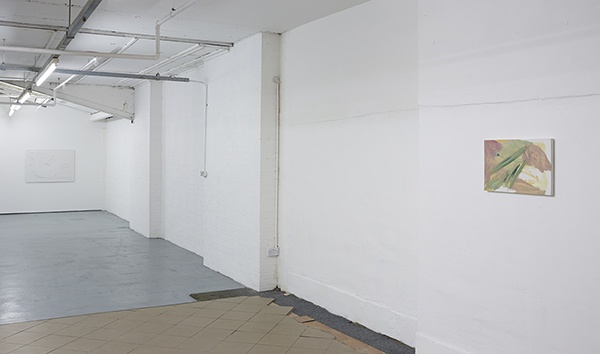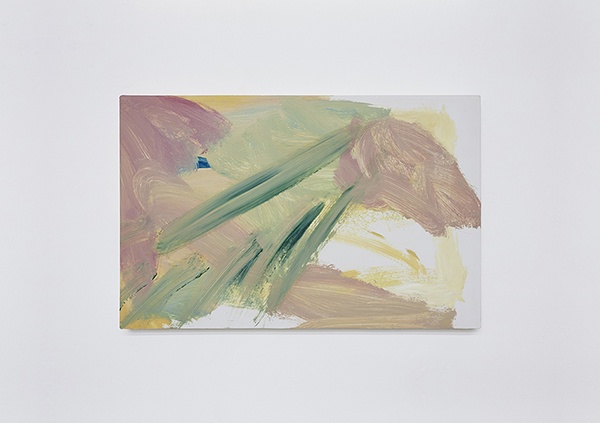 UFO, 2013
.
Stefania Batoeva, "Still No Masterplan" at Almanac Projects, London, 2013
Courtesy: the artist; Almanac Projects, London. Photo: Jack Hems.