EXHIBITIONS
"Studiosaurus Ferox. Florin Mitroi, Works of Art 1974–2002" at Esther Schipper, Berlin
Close
1
2
3
4
5
6
7
8
9
10
11
12
13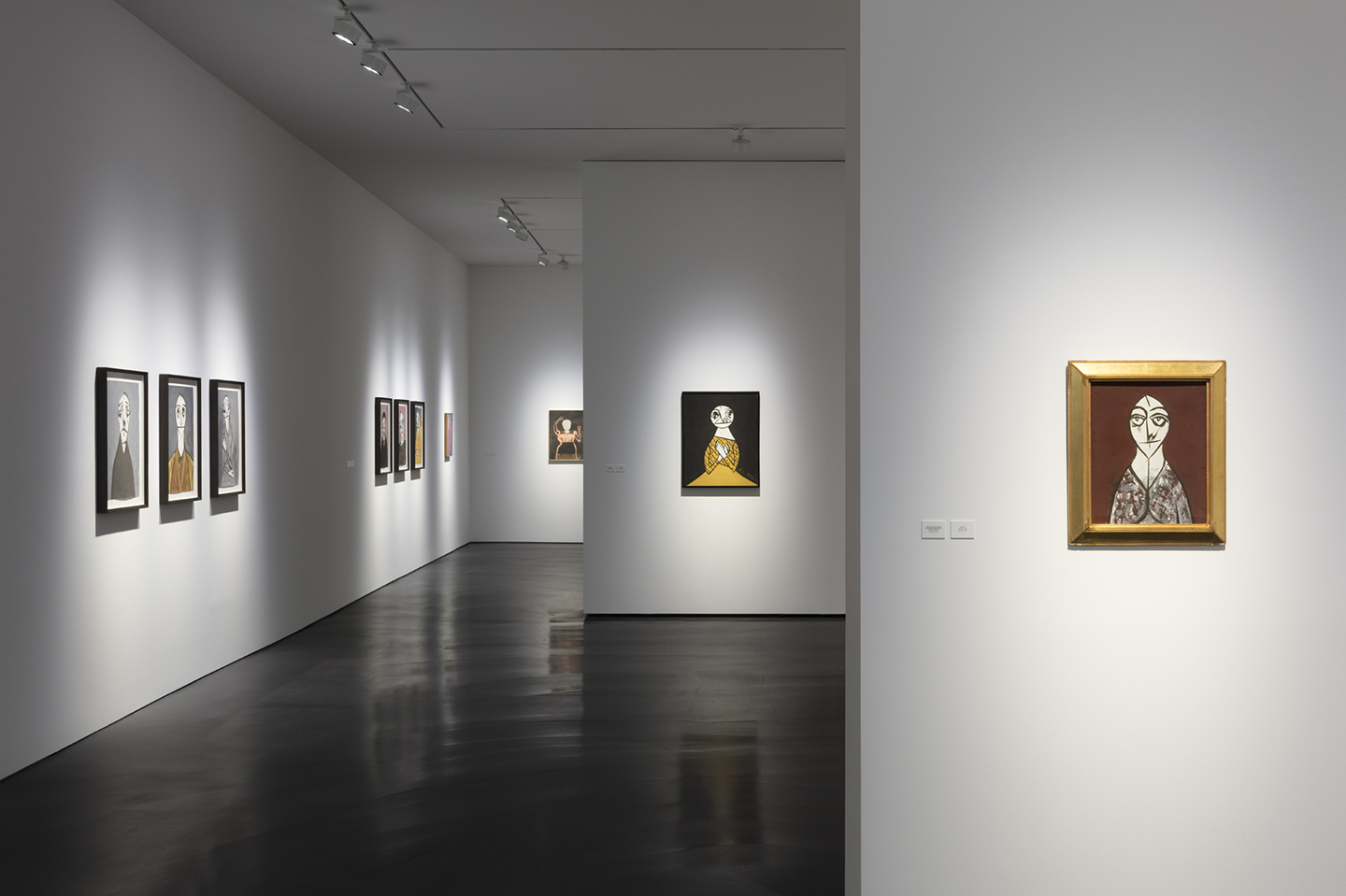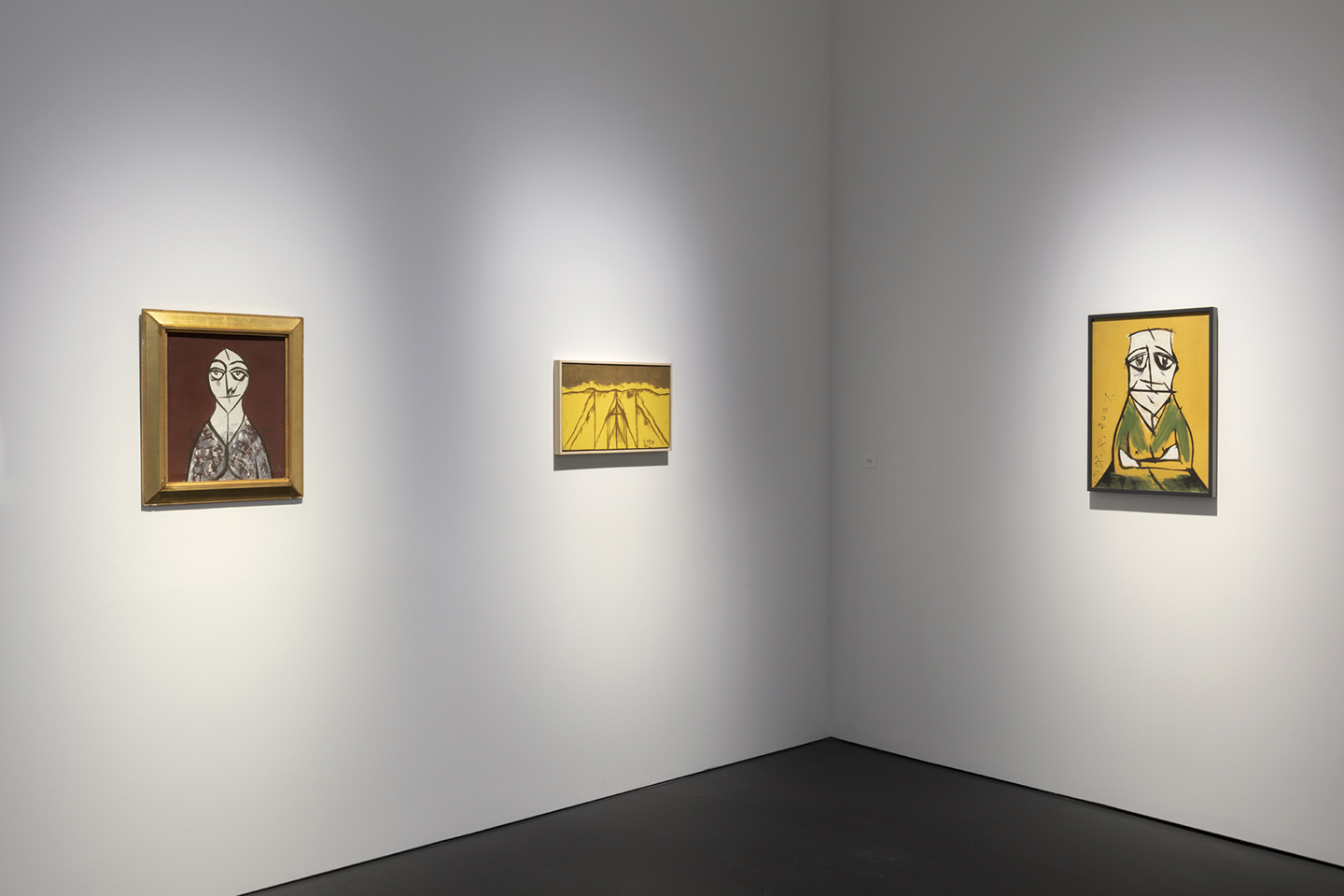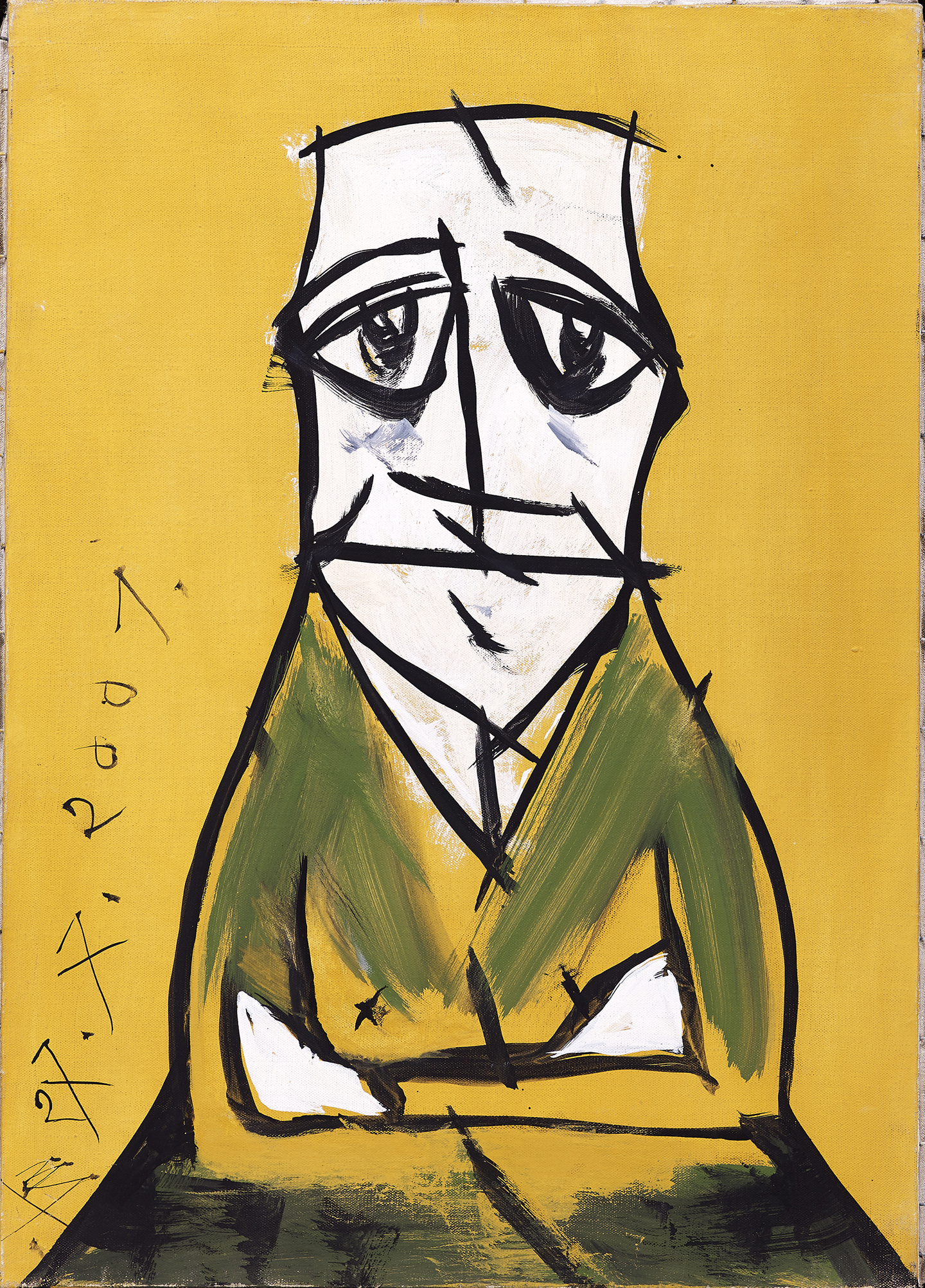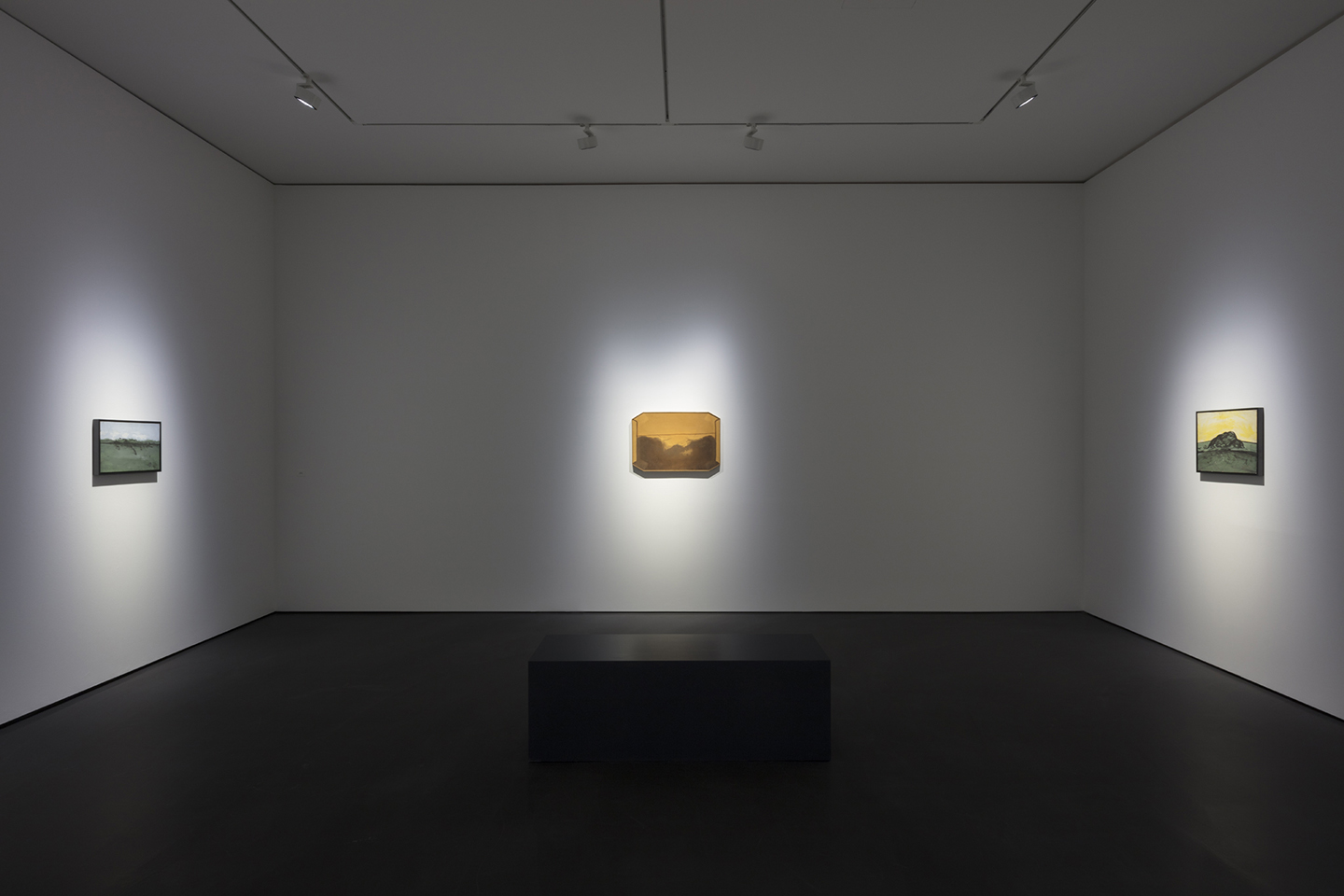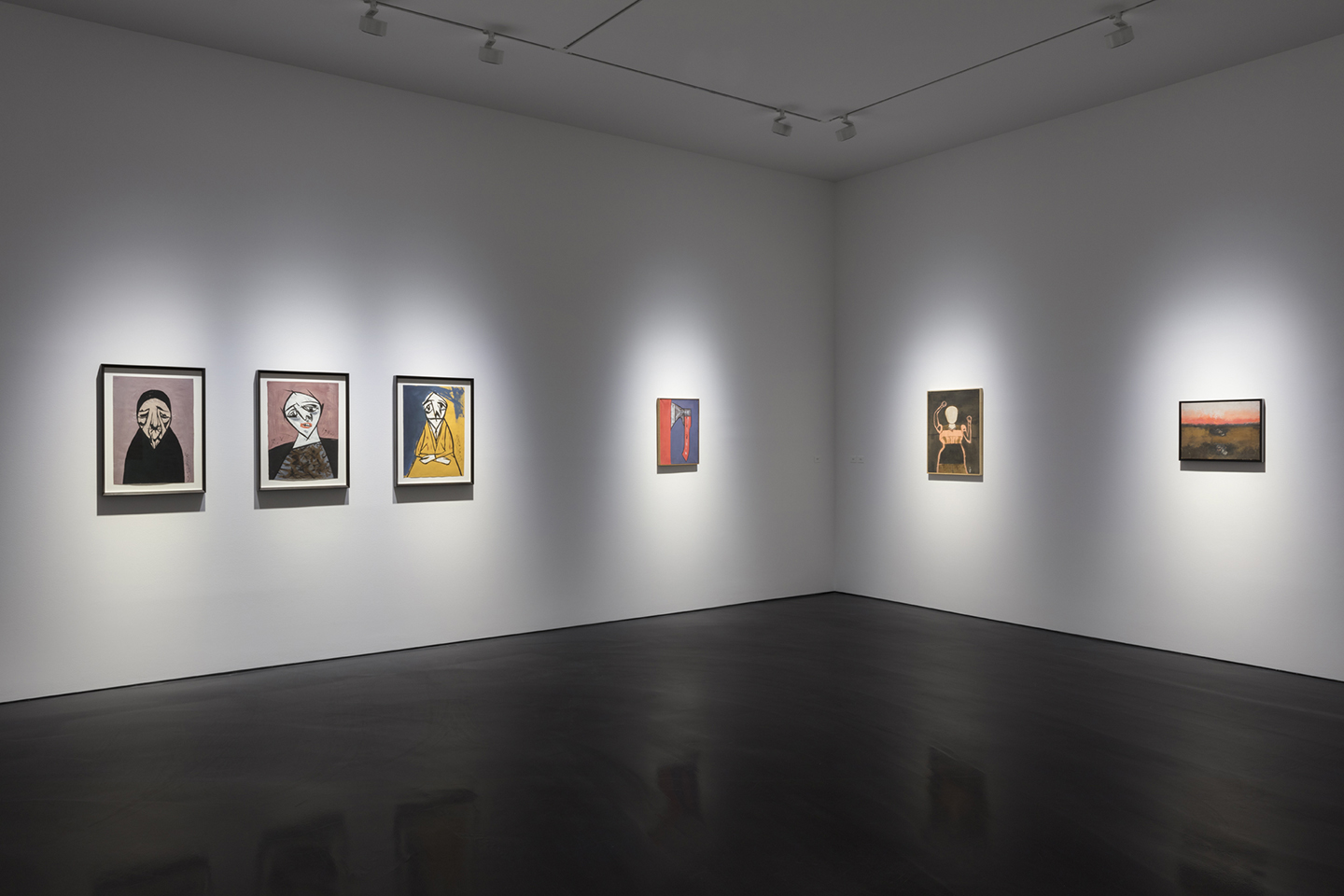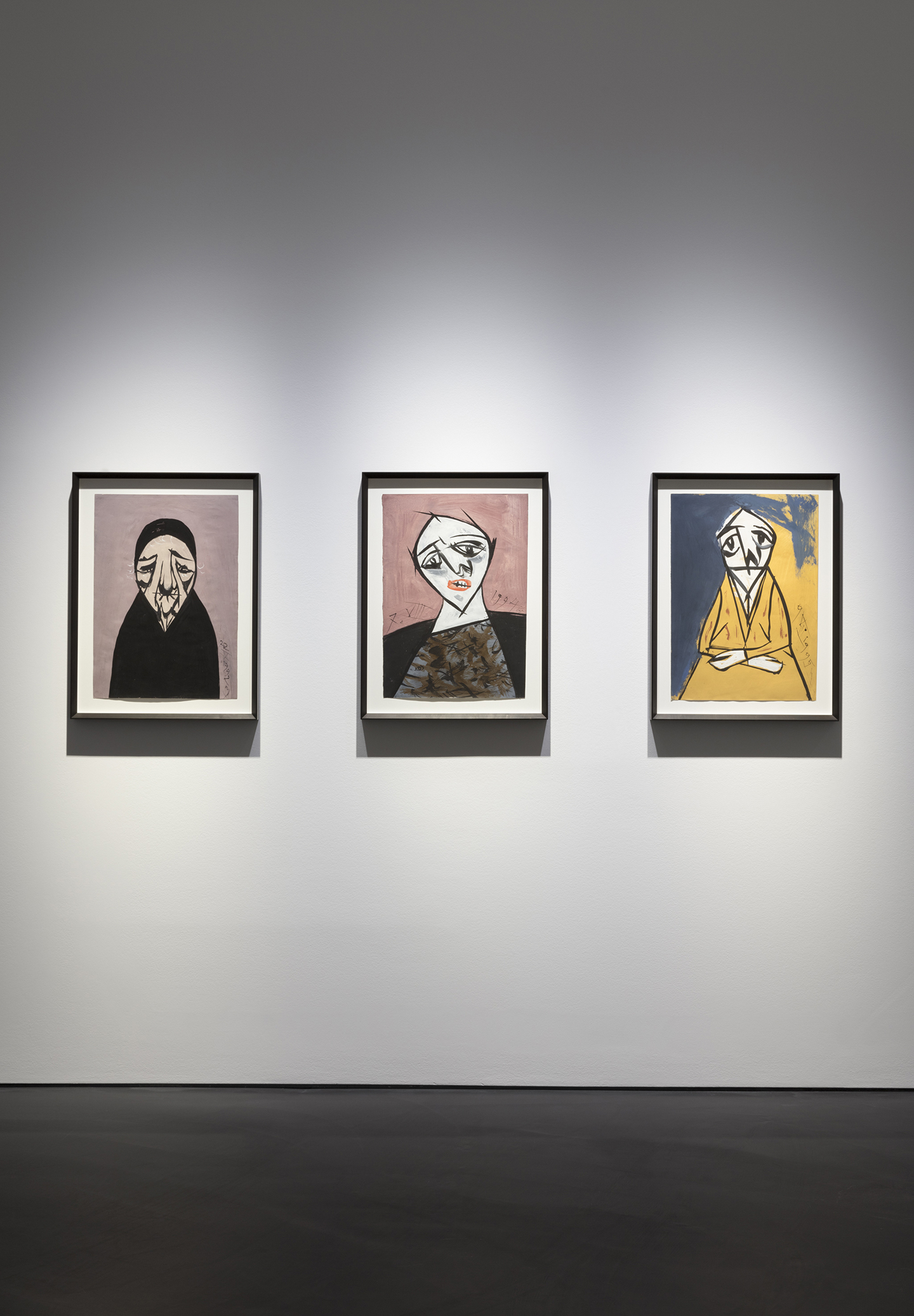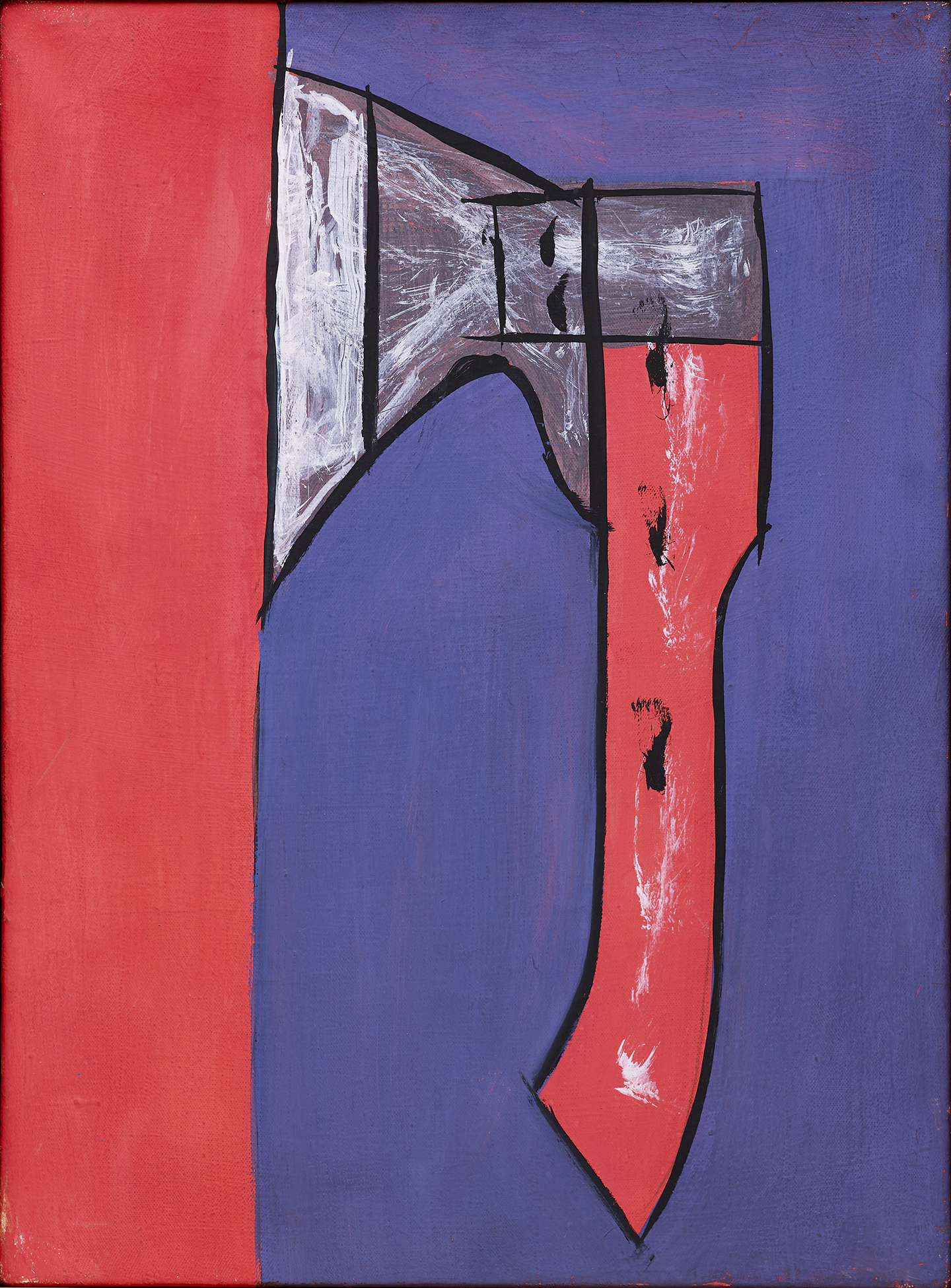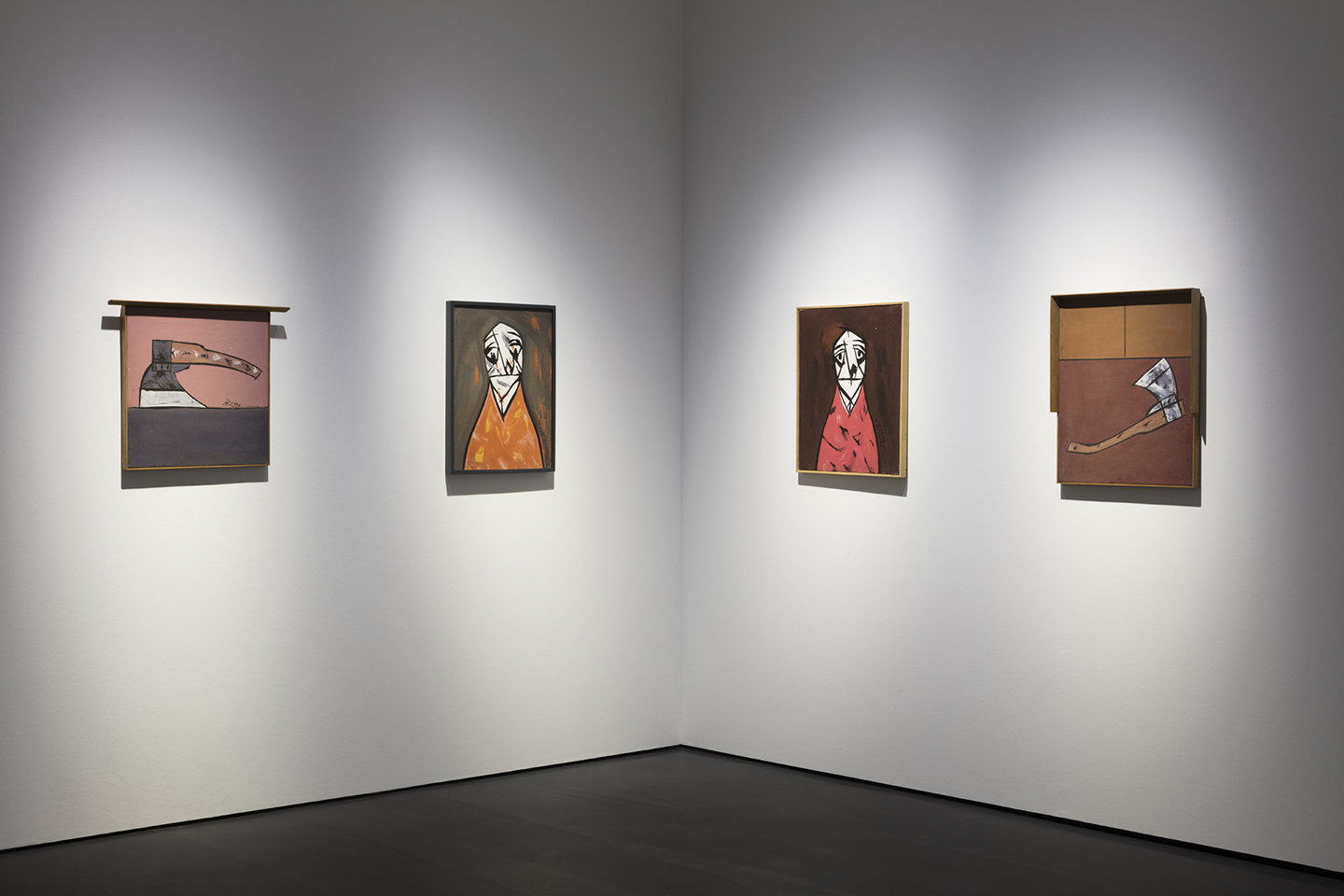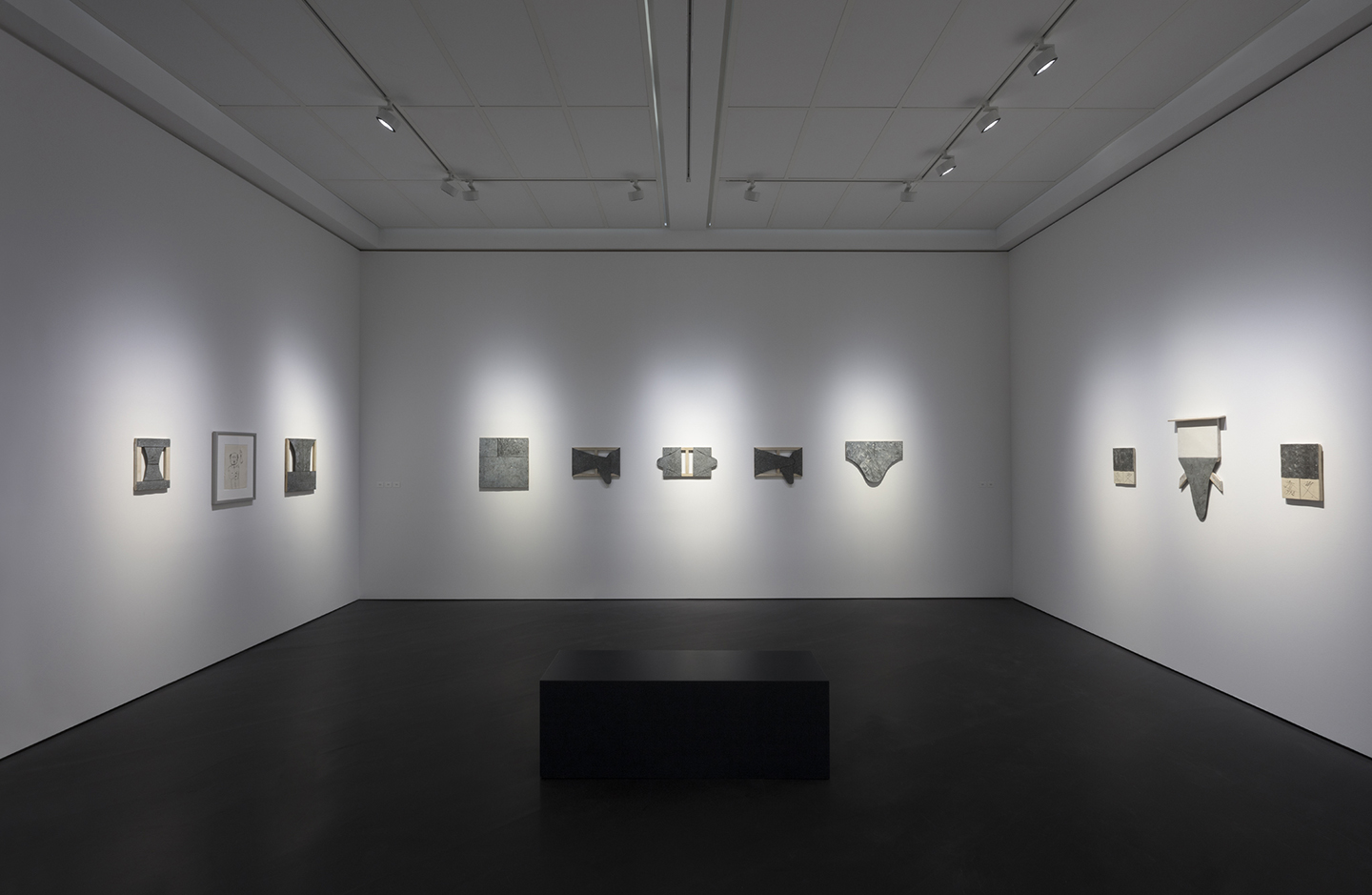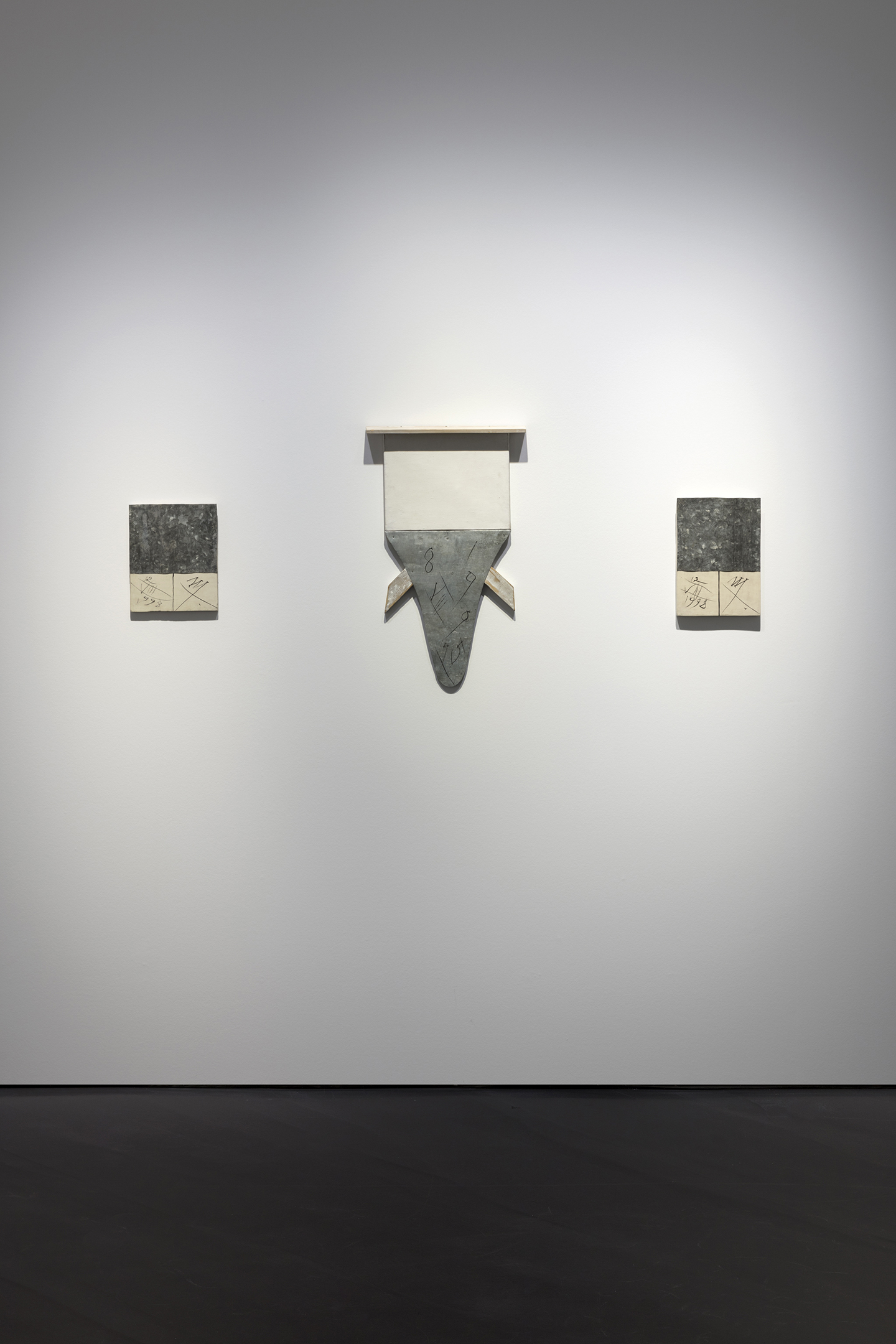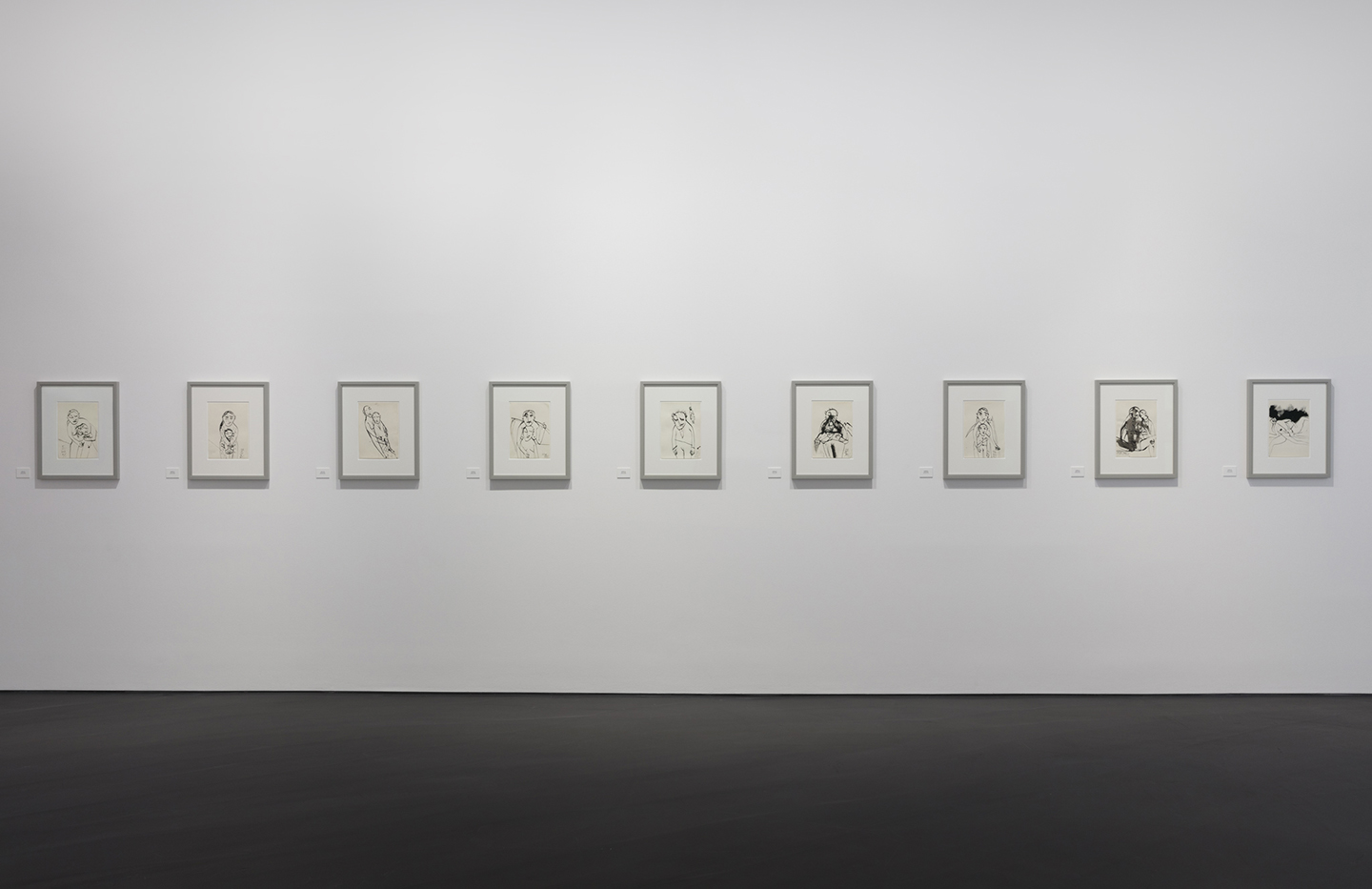 Esther Schipper is pleased to announce Studiosaurus Ferox. Florin Mitroi, Works of Art 1974–2002, thefirst solo exhibition of works by Florin Mitroi (1938-2002) with the gallery. Esther Schipper represents the Estate of Florin Mitroi.
Curated by the art historian Erwin Kessler, this comprehensive exhibition examines almost thirty years of the Romanian artist's considerable production. Studiosaurus Ferox is a playful reference to the natural history nomenclature and refers to Mitroi as both a secluded artist who rarely left his studio, and as being "ferociously" prolific. Spanning Mitroi's recurrent motifs, the scenography unfolds in four distinct chapters: landscapes, portraits, erotic drawings, and zinc cut-outs.
The first section, Landscapes, brings together an ensemble of small symbolic landscape paintings realized between 1977 and 1998. Each composition depicts an almost abstract countryside bathed in the changing light of the different moments of the day. The paintings were made with egg tempera on wood, a long lasting, fast drying and now mostly obsolete technique that was particularly favored by the artist. The quiet and contemplative characteristics of this body of work stands out from Mitroi's usual anxious, violent, and self-deprecating subjects.
Humans, the second chapter of the exhibition, addresses Mitroi's central motif: the portrait. Produced over a period of 25 years, the stark tempera paintings—realized on canvas, paper, wood or reverted glass—display a gallery of human figures, women and men, represented frontally or from the side. Strong dark lines construct
the faces and heads of the stylized individuals, usually in half body renditions, set on dense monochrome backgrounds. The stark black contouring brush strokes are reminiscent of German expressionist woodcuts, while the figures' posture and expression recall the religious motifs of Orthodox icons. A number of paintings in the series feature a naked woman holding either a scythe or a knife—Atropos, one of the three goddesses of fate in Greek mythology—a motif also found in the extensive selection of drawings gathered in the third part of the exhibition.
Titled Erosions, this section is exclusively comprised of ink drawings on paper, mostly executed in the 1980s. Among classic erotic and nude studies, Atropos is represented as a dominant female figure often embracing Mitroi in a protective attitude. A recurrent subject in the artist's work from 1974 until his death in 2002, the mythological goddess becomes here an allegory of the artist's destiny, as well as an echo of his obsessions.
The last chapter, Signs, focuses on Mitroi's symbolic and figurative zinc plates, produced in the last years of his life. Cut-out in slightly shimmering zinc plates, the works bring together Mitroi's favored themes, where allegorical and erotic representations join more stylized—if not phallic—motifs.
at Esther Schipper, Berlin 
until 6 April 2019